"'The lethality risk to your baby is high and the chance of her surviving delivery is low. If she survives, I would plan on an extended NICU stay.' 
My pregnancy had felt 'off' from the very beginning; I was sick a large percentage of the day, I was losing weight, yet I felt HUGE, and I couldn't kick the fear that our baby wouldn't make it. My body felt like it was falling apart. I chalked it up to my anxiety and to some major changes going on in our lives. We were selling our home, leaving a neighborhood we loved, moving to an apartment, and building a new home. But we were excited! After our son was born, I knew we had a little girl still waiting to join our family and we couldn't wait to meet her.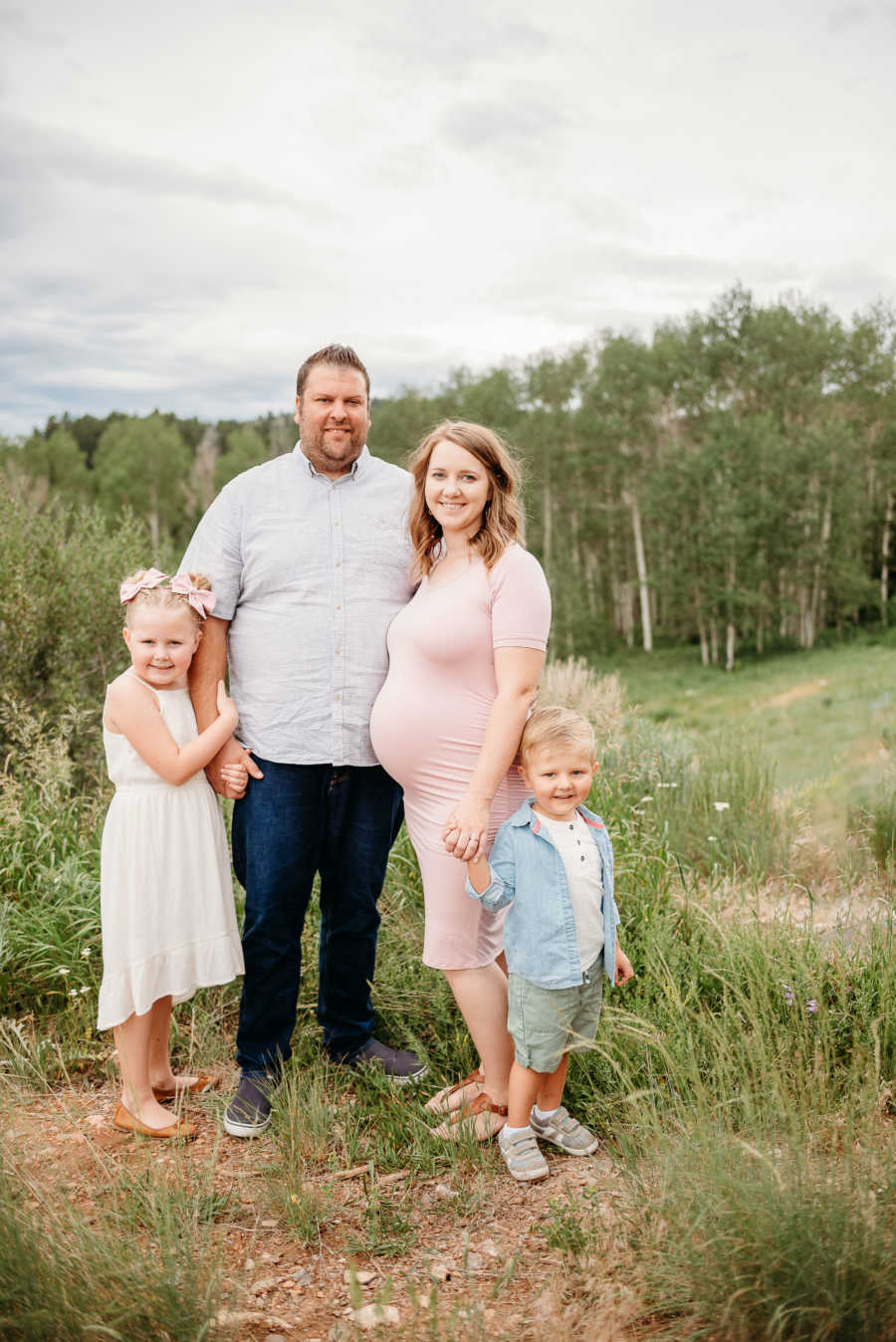 I was 29 weeks pregnant with our 'rainbow baby' when my OB scheduled a growth scan. I received a call later that same day from her nurse telling me our baby's femur bones were measuring a little short and she wanted me to get a more in-depth scan at a high-risk office. They sent out a referral and an appointment was made for 3 weeks later. Unfortunately, there was a clerical error made and the referral was sent to a hospital that refused my insurance and we had to wait another week for a scan at a different hospital. While waiting, I googled '29 weeks pregnant, short femur causes.' I got 3 results: Down Syndrome, Dwarfism, and possibly Preeclampsia.  
After telling my husband, we became optimistic. We knew it most likely wasn't Down Syndrome because my test results came back with a super slim chance. We knew it wasn't Dwarfism because my husband is 6'3' and neither of us had Little People in our genealogy. It HAD to be Preeclampsia or just wrong measurements. I went to the HD scan alone because children couldn't come and we didn't feel like my husband needed to be there. They were just re-measuring and everything would be fine. 
Everything was not fine. 
With every measurement taken in this scan, an approximate gestational size would be listed. Clavicle: 18w3d. Humorous: 23w1d. Femur: 27w4d. Head Circumference: 38w3d. I started getting scared. I was 33 weeks and knew those numbers should be higher. The rest of the appointment was a blur; the high-risk OB came in and told me our baby had a fatal form of Skeletal Dysplasia. Her bell-shaped chest wouldn't allow her lungs to breathe, she had severe swelling under her skin, and we needed to plan a funeral or an extended NICU stay. She said she wanted us to see her colleague, Dr. Byrne, who had more experience with Skeletal Dysplasia. How could this happen? How had these markers been missed?! 
I kept it together until I got to my car and immediately called my husband. I couldn't tell him over the phone, so I went to his work. I gave him all the info I could remember, and we sat and cried together. This isn't how we envisioned welcoming our baby girl. We sat our children down who were 8 and 3 at the time, and explained their baby sister's bones didn't develop like theirs did and she could die during birth. Our 8-year-old was distraught and couldn't stop crying. She wanted a little sister SO bad. Our 3-year-old didn't understand but cried because the rest of us were crying.  
We contacted our family and gave them the news; my twin sister became our family spokesperson because I couldn't handle all the calls and text messages. I was barely functioning. Our family set up days of fasting and we all started praying for a miracle.  
Again, while waiting, I googled. I scoured the Internet for hope. I found out the swelling under her skin meant she had Hydrops. Only 20% of Hydrop babies survive delivery and only HALF of those make it out of the hospital alive. I absorbed any and all dwarfism information I could find. I researched Thanatophoric Dysplasia because that's what her symptoms matched. I reached out on Facebook hoping to find other moms who had similar experiences. I was begging for a miracle.  
We met with Dr. Byrne at the University of Utah hospital who confirmed our fears. It was a fatal form of Skeletal Dysplasia, but she couldn't tell us which one exactly, only that Lochlyn's ratios fell under 2 different fatal types. She confirmed Hydrops but said she was more worried about the size of her head. It was measuring 39 weeks already and I was only 34 weeks. She wanted to induce the next week and slid a paper over with all the information on it: Induction date: October 2nd. My grandpa's birthday. It was a sign from heaven. 
Over the next week, we looked into everything from mortuaries to cemeteries to life insurance. I contacted our pediatrician and let him know what was going on. I was given two steroid shots to help her lungs. My mom made arrangements to fly home so she could be here in case a funeral happened. I packed my hospital bag and carefully chose a swaddle and outfit in case we needed bereavement pictures afterward. 
I didn't sleep the night before our induction. I don't think anyone in our house did. At 5 a.m. on October 2nd, we made the 45-minute drive to the hospital and found out I was already in active labor. I was dilated to a 6 but had tested positive for Group B Strep so I had to wait for the antibiotics to run their course. My twin sister had offered to photograph our birth so I immediately called her and told her to head up when she could. I didn't progress much in the morning hours, so my nurse came in with a peanut ball around 12:30. I was dilated to an 8 but quickly went to a 10 and had to wait as all the nurses, students, residents, and Dr. Byrne were called in. My doctor never made it, but we couldn't wait any longer.
Lochlyn Rose was born at 12:54 p.m., weighing 6lbs 4oz and measuring 18 inches long.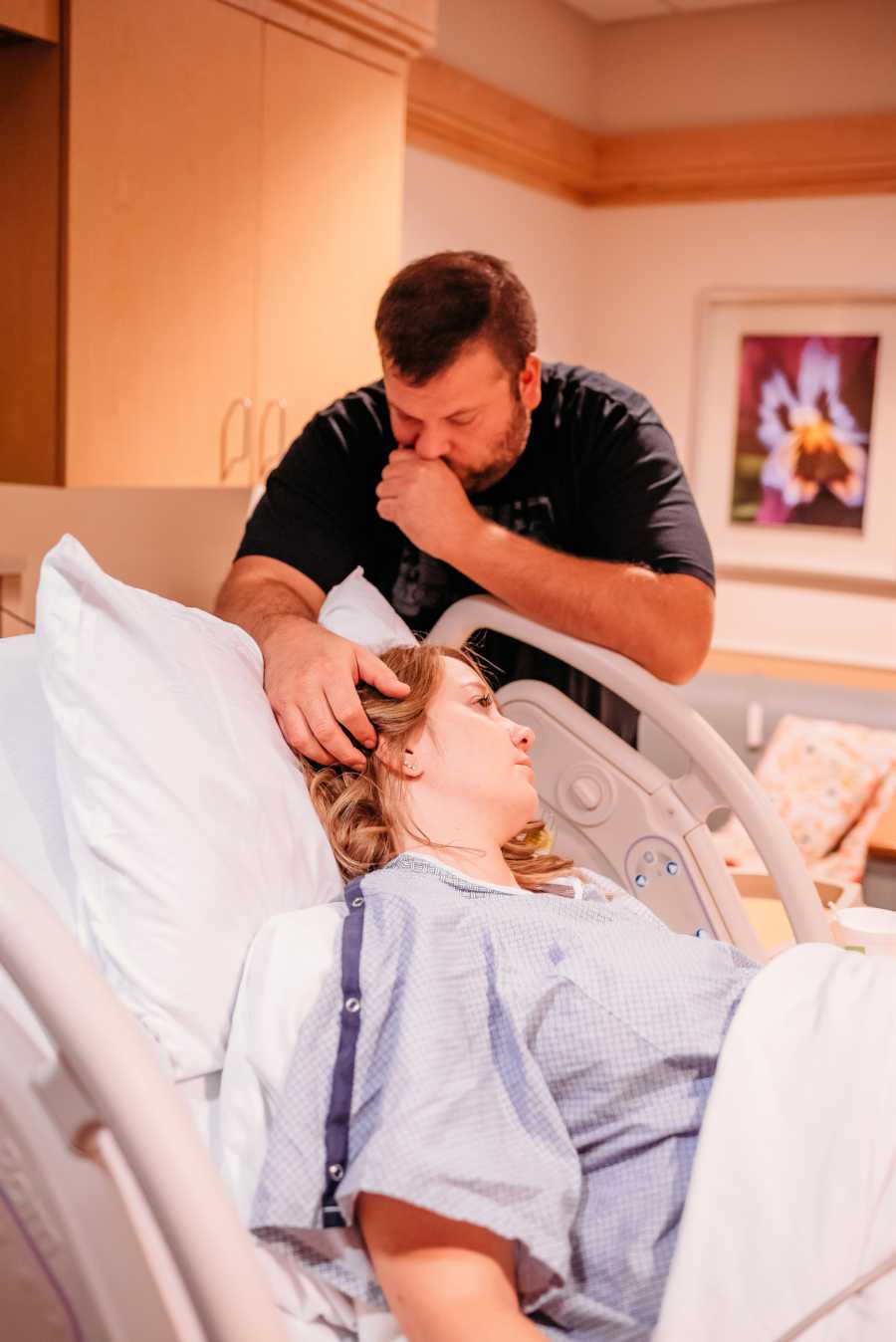 She came out screaming and WE could finally breathe because SHE WAS BREATHING. Her cries shocked us all and there wasn't a dry eye in the delivery room. I was able to hold her briefly while the nurses cleaned her up and then she was passed to waiting NICU staff to be assessed. My husband was able to bring our other children into the NICU so they could meet her. She needed some help with her oxygen and feeding but we were still so grateful she was breathing!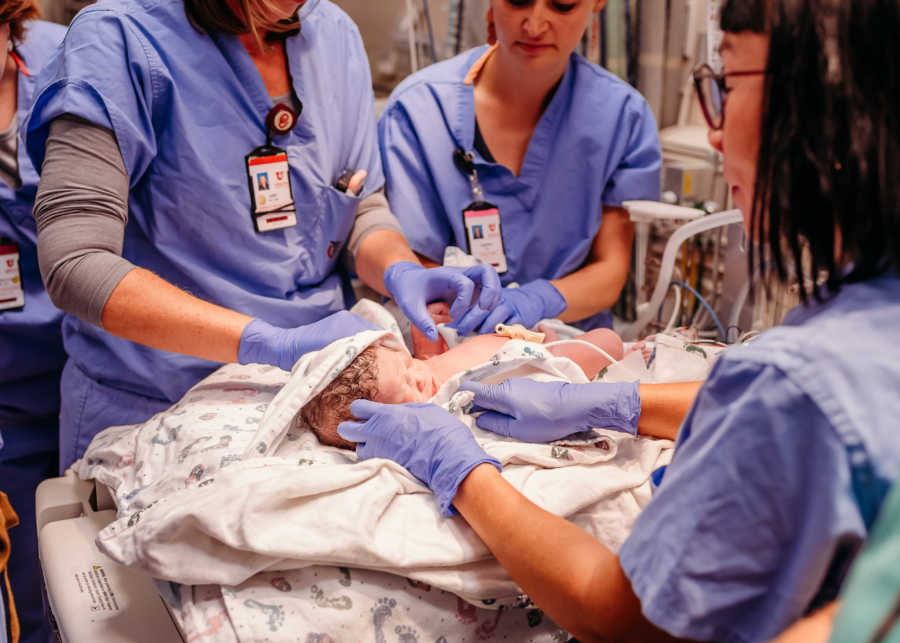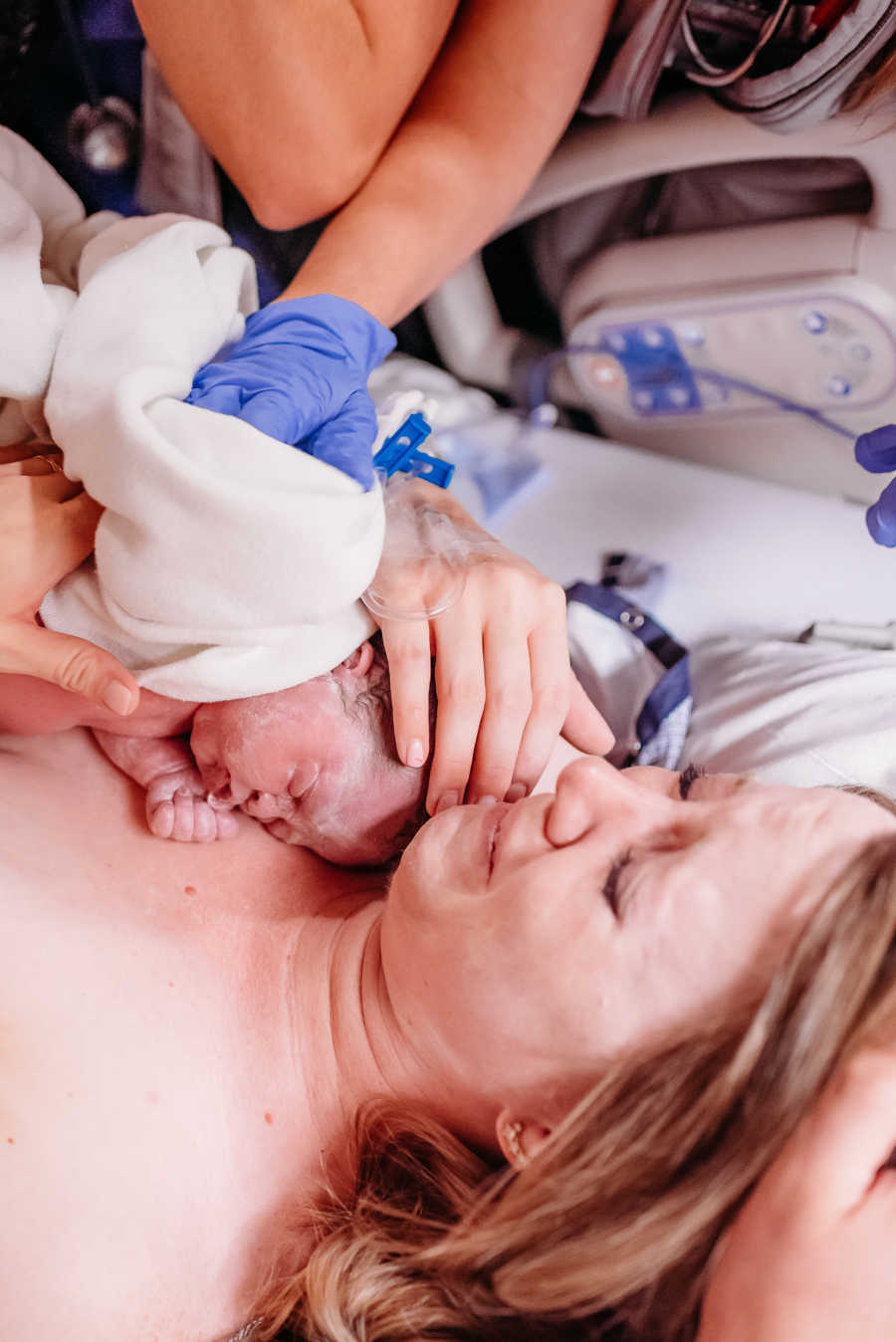 After a few hours in the NICU, she was transferred to an intermediate nursery. Her swelling went down and an ECHO on her heart showed that her infection was lessening. We were out of the woods as far as Hydrops was concerned! Blood was drawn and a skeletal survey was ordered to determine which type of Skeletal Dysplasia she had. The day after she was born, she was confirmed to have Achondroplasia Dwarfism – a NON-FATAL condition! We were told it had its own hardships and there could be some serious issues in her future, but she would eventually breathe on her own and live a good life. We were told there was a good chance would she need decompression surgery in the future as it was fairly common in Achondroplasia.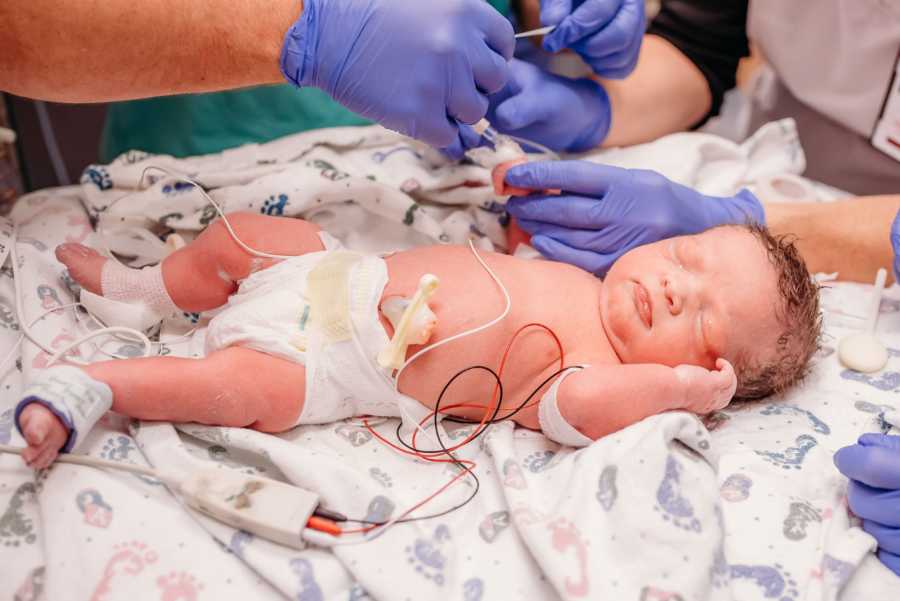 After 2 weeks in the NICU, she was discharged on home oxygen. A month later and she was oxygen-free! Lochlyn has had a few setbacks this year. She contracted RSV in January and spent a week in PICU recovering from it. And again, in March, a sleep study showed severe Obstructive Sleep Apnea and an MRI showed her spinal cord was being pinched in her foramen magnum (the hole in the base of her skull which the cord passes through) and decompression surgery became imminent. She had surgery in April, and we've seen a huge leap in her milestones and gross motor skills. As scary as it was, we'd do it again in a heartbeat.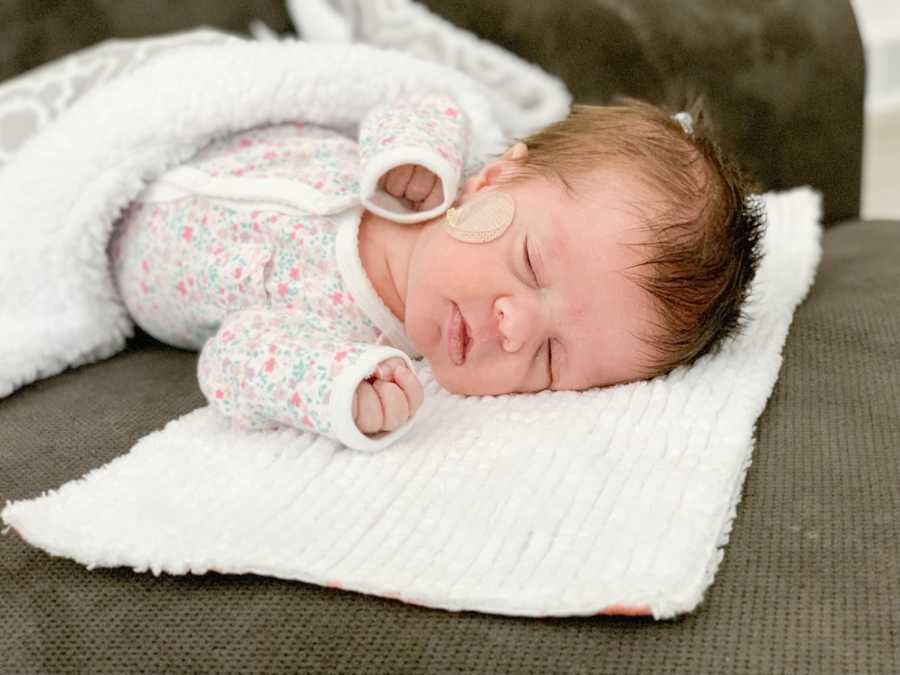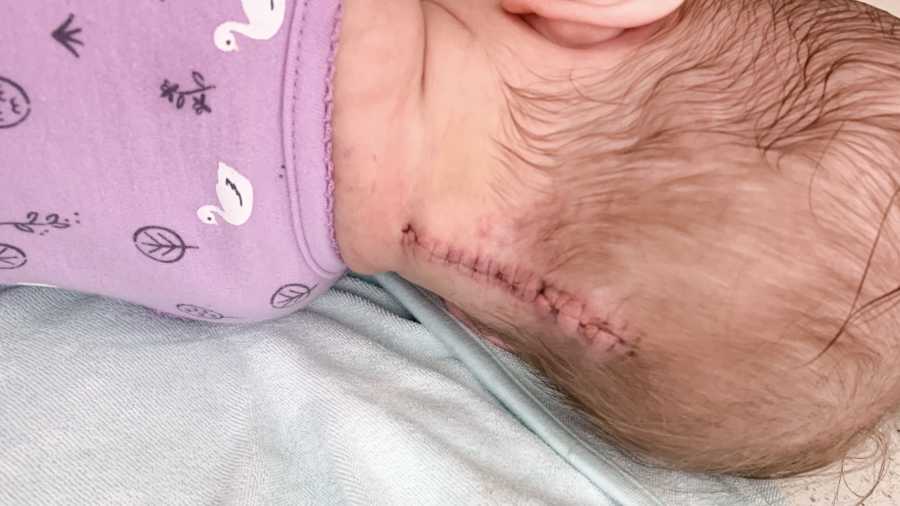 And here we are, 8 months later! She's the happiest baby and we're grateful for each and every day we've had with her. We've made friends all over the globe and joined a community I never knew we needed. Our LP friends have been encouraging and always there when we have questions. We post updates frequently on Instagram so others can see she is pure joy and that her dwarfism isn't something to fear.  
We want everyone to understand that Dwarfism isn't an intellectual or mental disability. Some see it as a physical disability (we do NOT) but her intelligence and IQ are unaffected. And while she will be of short stature, she has the same opportunities you and I have.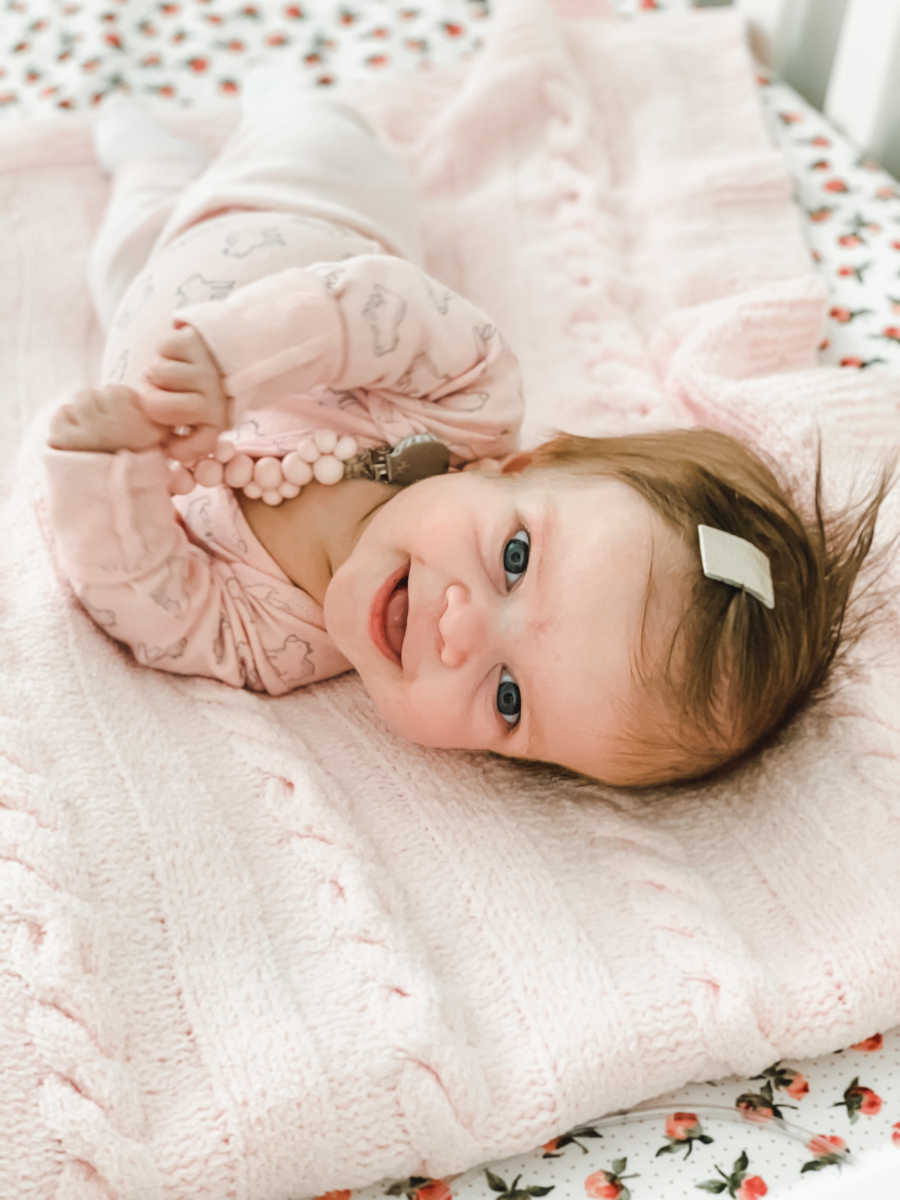 I don't feel like we've faced any hurdles or discrimination yet, but I know they're coming. We're actively teaching our children to stand up for her and for all children with different abilities, the 'M' word is derogatory, and size doesn't matter. We've replaced the word 'normal' with 'average' in our vocabulary. We'll need to make adaptations in our home like lowering light switches and adding step stools throughout. We are very proud parents of Lochlyn Rose."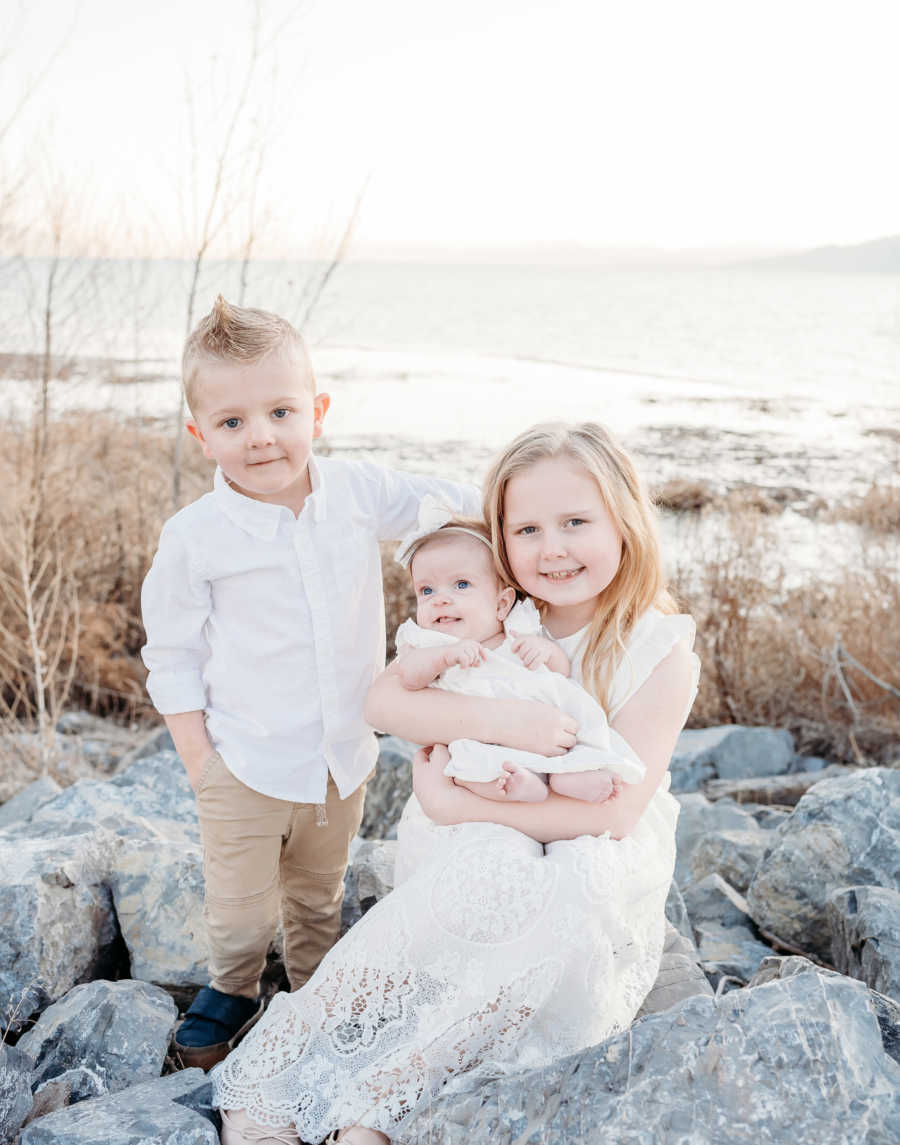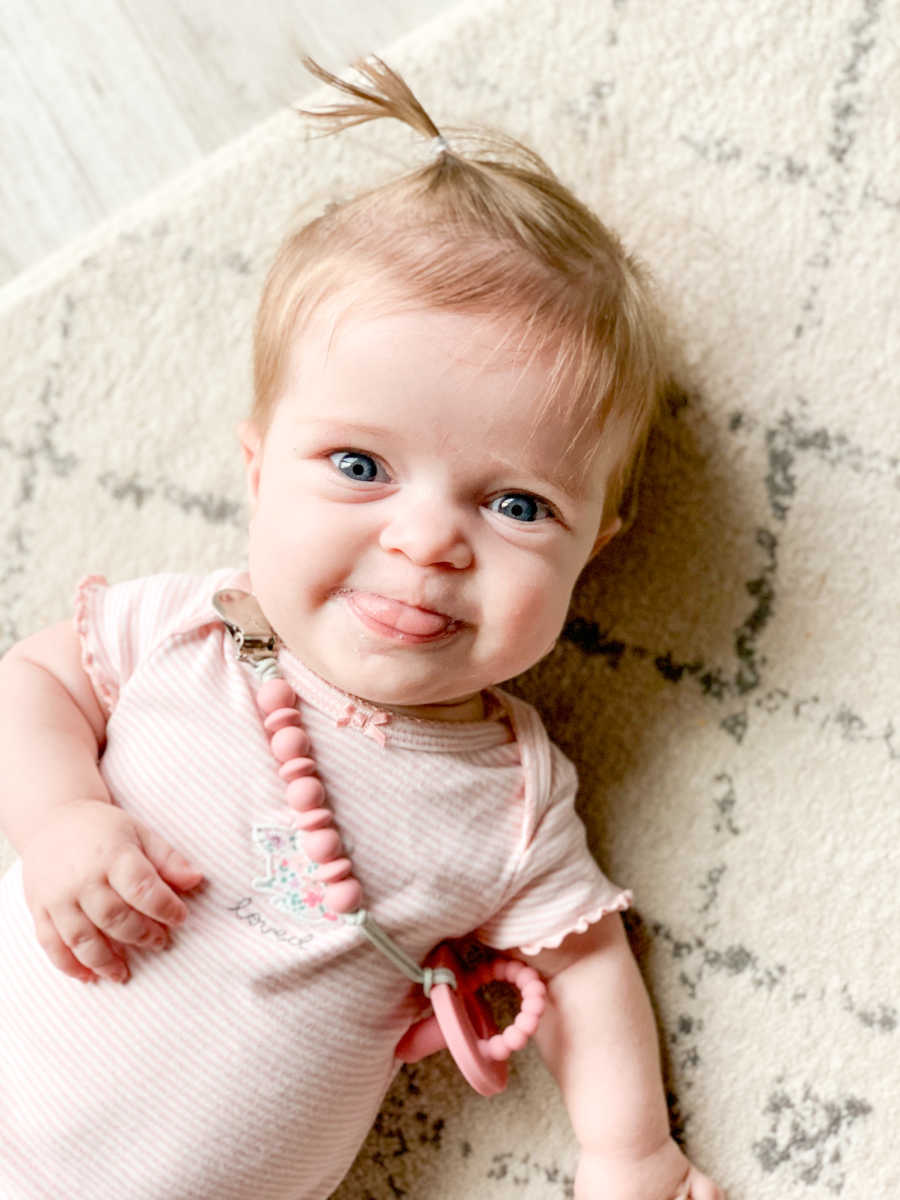 This story was submitted to Love What Matters by Ashlee Christensen of Salt Lake City, Utah. You can follow their journey on Instagram. Submit your own story here and be sure to subscribe to our free email newsletter for our best stories, and YouTube for our best videos.
Read more about children with dwarfism here:
'We need to talk. Your baby's head is BIG. His fingers look like a starfish.' WHAT? He passed the Kleenex. I lost it.': Mom births son with Dwarfism, 'he was made special on purpose'
'There's something wrong with her!' My mom looked at my triangular-shaped face.': Woman with rare form of Dwarfism defies 'grim' life expectancy, 'never gave up'
SHARE this story on Facebook to help celebrate unique and beautiful differences.