"At times it seems my life is divided into two: who I was before the phone rang early one Sunday morning in 2012, and the person I have since become.
A day that started out routine, quickly became the absolute worst day of my life. I was in the church parking lot when I got the news that my husband – overseas with family at the time – had died.
The man I'd loved almost since the day we met on South Beach in Miami was gone. After 8 years of dating, we'd finally decided to tie the knot and become husband and wife. One year and 6 days later, he was dead. There were no warning signs, just a phone call from my father-in-law telling me my husband – who I'd spoken to only hours ago – had died.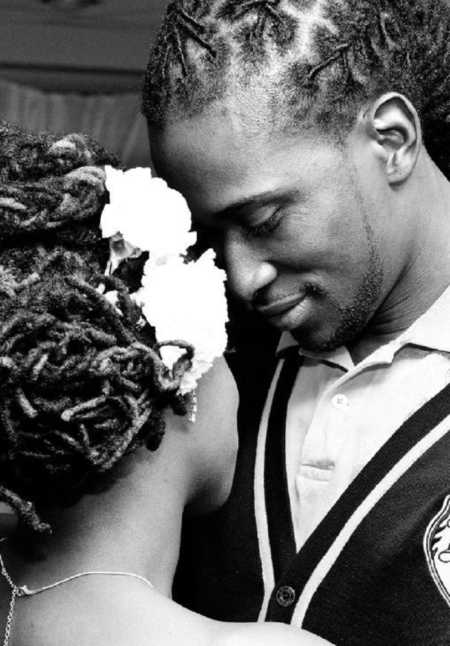 I remember being in shock. There was no accident, no cancer diagnosis, nothing amiss beyond what the doctors said was the flu. It'd take an autopsy for us to discover that he'd contracted malaria while exploring the South American rainforest.
In addition to the obvious grief associated with losing a spouse, I struggled with guilt. I was not there when he died. I'd rearranged my trip to fly in a few days later than planned. I was 4 days too late.
My husband and I had a running joke. I often teased him that no matter where he was in the world, I'd always find a way to get there. This time I couldn't.
I vividly recall my sister-in-law asking her sibling what they could do to help me in the days following my husband's death. I'll never forget her words, 'He was her world.'
The truth is, he was my world. My entire future plans revolved around the life we'd planned to build together.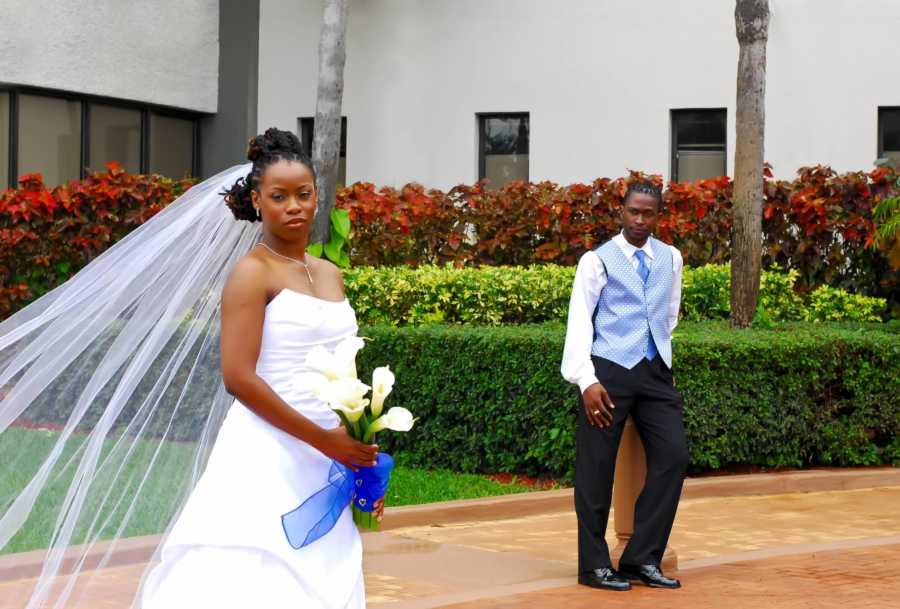 With his death, I lost a part of who I was. We had grand plans and we both needed to be present to accomplish them. Our dreams and goals didn't work with just one of us being there.
I questioned God. It didn't seem fair that everyone else had their 'person' and I was without mine. It wasn't right that I'd stood over my spouse's grave at 32 years old. We both had so much living to do… together.
I cursed the world for not stopping to acknowledge my loss. It seemed odd that everything just continued as normal while I was grieving. There was no spontaneous combustion of stars or blip in the orbit of the Earth, signifying that I'd loved and lost.
It's often said that time heals, and I don't believe that to be true. I've simply learned to live on, despite the pain. There are times when the sting of his death is so sharp, it literally takes my breath away. Other days, it's a dull pain… quietly throbbing in the background, waiting for our favorite song or a memory to bubble to the surface.
As I approach the 7-year anniversary of his death, I continue to be saddened yet fascinated by how quickly someone's world can be flipped upside down. Whether it's the 'Your husband has died' phone call which I received one beautiful Sunday morning, or the somber 'We've done all we can' words from a specialist, it's a crushing feeling when your world comes crashing down.
Grief is something you can't outrun. You have to allow yourself to feel what you feel – whether it's yelling, crying or smiling fondly about happier times. I sat with my grief. Though, if I'm being honest, I was scared to allow myself to completely fall apart. I was afraid of the unknown. I didn't know if I'd be able to bring myself back from the brink.
Eventually, I formed a support group for young widows dealing with many of the same issues I was faced with – rebuilding your life after the death of a spouse. The reality is that we can't crawl under a rock and wait to die. We have to keep moving forward. The group was a tremendous part of my own grieving process.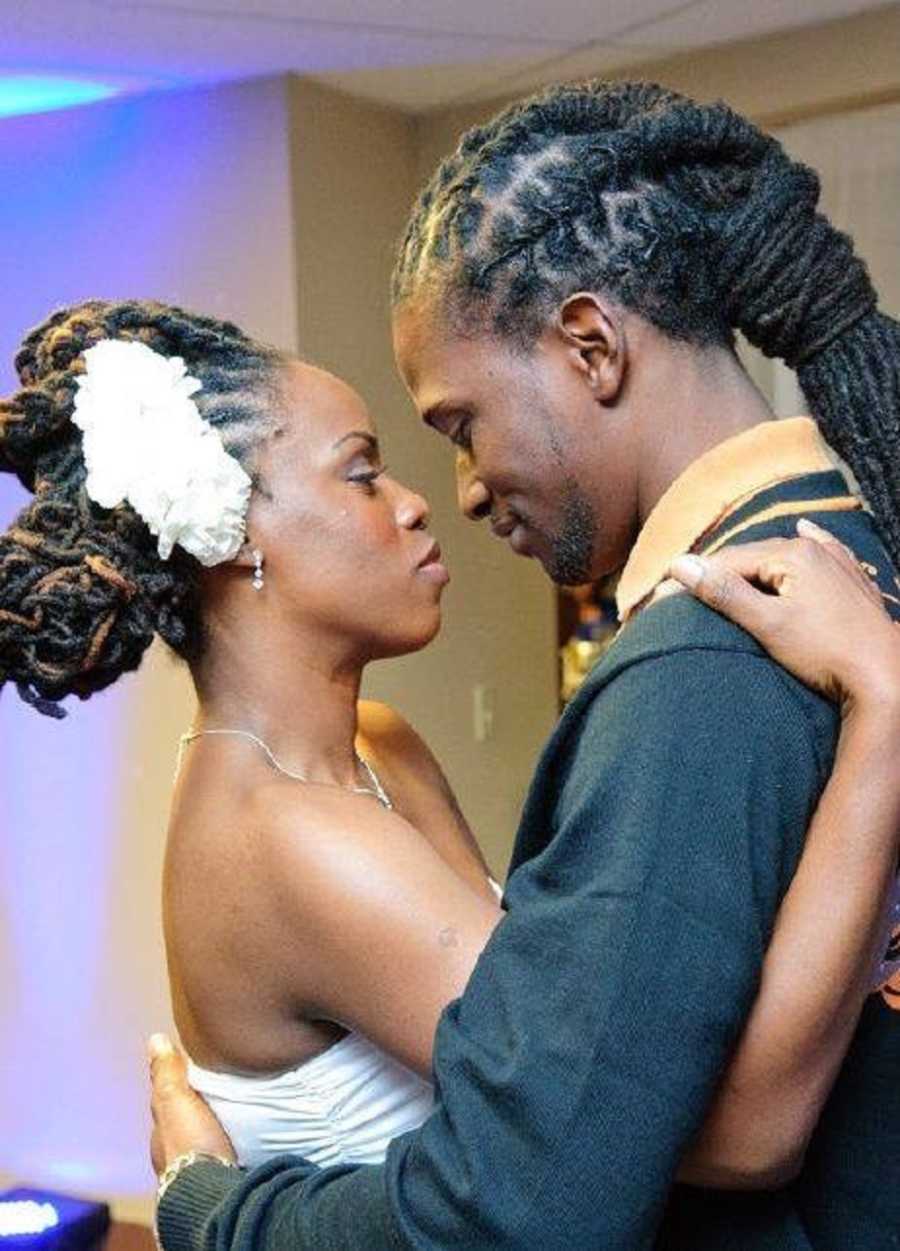 I've found widowhood is like a puzzle. You're left with all these pieces and expected to recreate a life. One where you have no idea of what it'll look like without your spouse. So, you start putting the puzzle pieces together. Some days, you can only get through putting the edges together – the essentials such as taking care of children, going to work, etc. Other days, you're on a roll, getting lots of pieces to match; where things are aligning, and you realize you're capable of doing things you thought were 'his' job such as home repairs.
You keep working on your puzzle – living your life. Some days, the pieces don't fit and you get frustrated that you're left alone to work on it. Then, before you know it, a picture begins to emerge. You're able to see that despite the hurt, despite the sadness, despite the loneliness, you can live. You can get to a place of healing. You can find happiness. You can love again.
As you stand back to gaze at the beautiful picture you've created, you realize the final piece of the puzzle is missing – your late spouse.
But you know what? The picture is still a thing of beauty. I remind myself of that often. My life isn't what I thought it would be a decade ago, but the one I've managed to create since that dreadful phone call feels pretty darn amazing.
At times, there is guilt for being so happy or content. I question why someone who lost a spouse should laugh, travel, date, or hang out with friends when he's not here. Then I remember my choosing to live again is in no way attached to the love I still have for him. There are no gold stars for being the 'widowest-widow.' I can live while grieving, love while grieving and find my happiness while grieving. Choosing to live takes nothing away from me and my late husband's love story.
In those 6+ years since my husband's death, I've not only had to steady my world that continued to spin – sometimes out of control – without his presence, but create a new one. I've had to figure out who I am as an adult and as a woman, as my 20's were filled with talks of building OUR life together and dreams and goals WE wanted to accomplish.
My 'WE' became 'ME' and though I continue to have days where my eyes fill with tears realizing I've lived exactly 2,405 days without his touch or hearing his voice, I'm empowered and proud that I've done exactly that. I've rebuilt my life and found my joy and happiness again.
My world shook and caved in on me in 2012. But, through the grace of God, family and friends and the widowed community, I was able to cling to the hope that I would make it out and perhaps be a better person despite such a tragic experience. I have and I am. As I marvel at this 'new' world I've created, I can't help but be grateful that on the days I felt like giving up, I fought harder. Grief doesn't ever get to win."
This story was submitted to Love What Matters by Kerry Phillips, 38, of Fort Lauderdale, Florida. Do you have a similar grief journey? We'd like to hear your story, to help people know they are not alone. Submit your story here, and subscribe to our best stories in our free newsletter here.
Provide hope for someone struggling. SHARE this story on Facebook to let them know a community of support is available.