"During her pregnancy, I imagine my mother often dreamed of what I would look like; picturing what it would be like to trace her fingertip along my small nose, pudgy cheeks, pouty pink lips. But of all the possible faces she held in her mind then, I am certain mine was never one she saw. In the months she spent excitedly preparing for my arrival, she had no idea the news that awaited her on the day of my birth.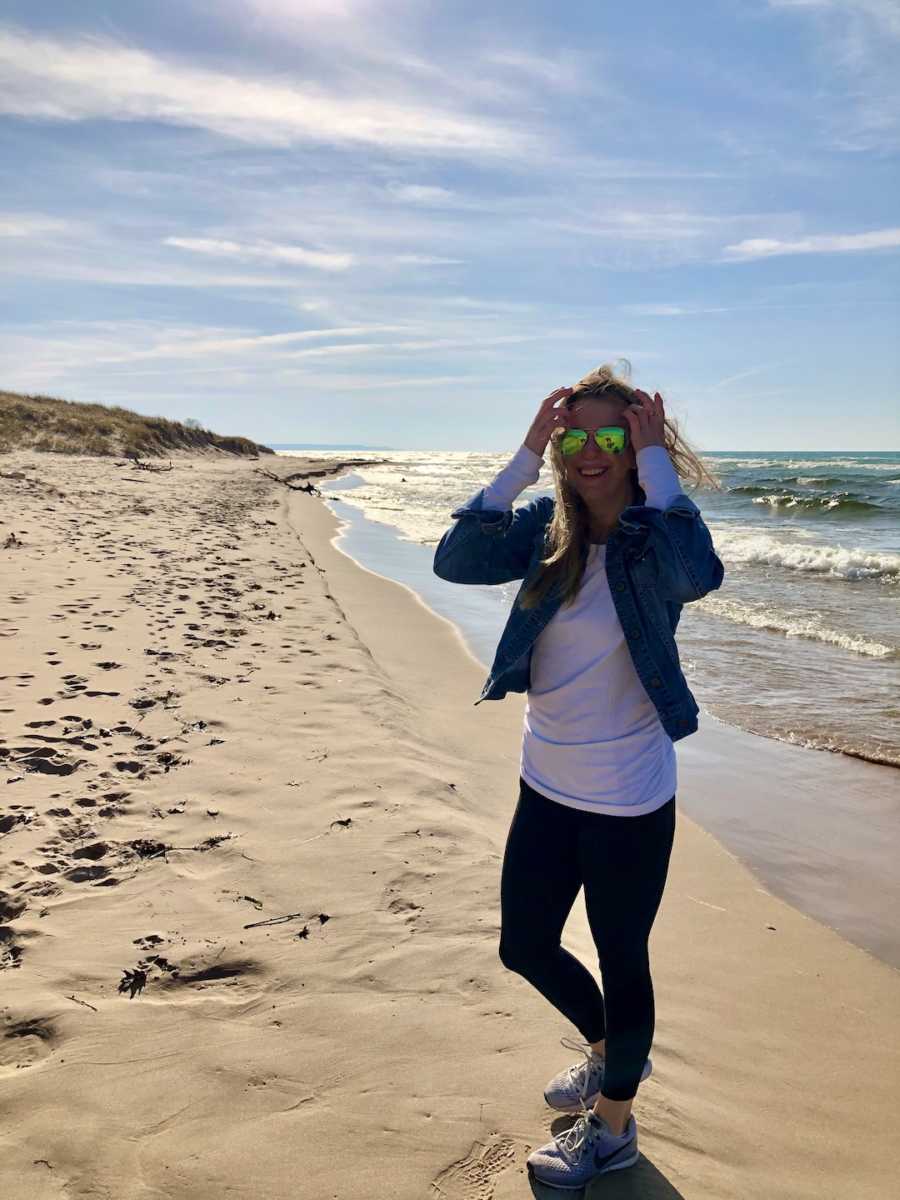 My mother's pregnancy was uneventful and without issue, for the most part. In 1985, ultrasounds were only performed if there was cause for concern. My mother was healthy and so, it appeared, was I. Labor, however, was a struggle, even more so than usual: my mother with preeclampsia, and I, stubborn even before I was properly introduced to the world.
After an enormous push, my mother reached down between her legs. She felt the shape of my head, my unruly hair, wet with the fluids of birth. She traced the back of my neck with her fingertips. But suddenly, with a quickness, my round head that had taken so long to push out, seemed to slide back inside of her, effortlessly. I sometimes wonder if, while waiting for my expulsion into the world, I sensed my life would be harder than most, and as a result, I tried to stay inside for as long as possible, where it was warm and quiet and safe.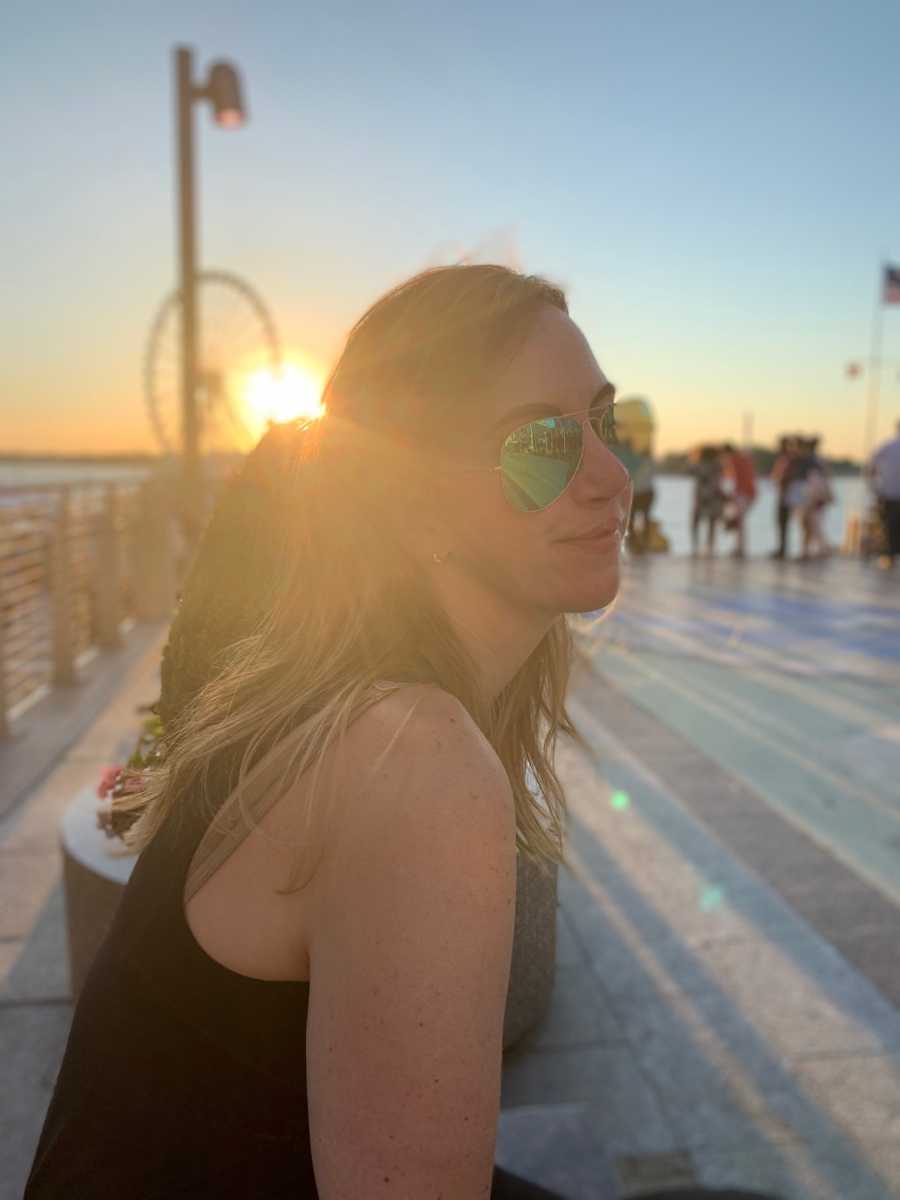 Some time later, with a final push, I was expelled into the world, greeted by garish lights and hurried commotion. The doctor lifted me and his eyes widened behind his round-framed glasses. When babies come into the world, their one task, the one for which they are hard-wired, is to be greeted with loving eyes. But the eyes I was met with over and over again held shock, curiosity; sometimes, even disgust. I was born with a severe, complete bilateral cleft lip and palate. My lip was open on two sides, and a bump of bony flesh protruded in the middle, called a premaxilla. The palate of my mouth was almost completely nonexistent, leaving my mouth open to my nasal cavity and gaps in my gum line on either side of the premaxilla, where my front teeth would eventually grow in.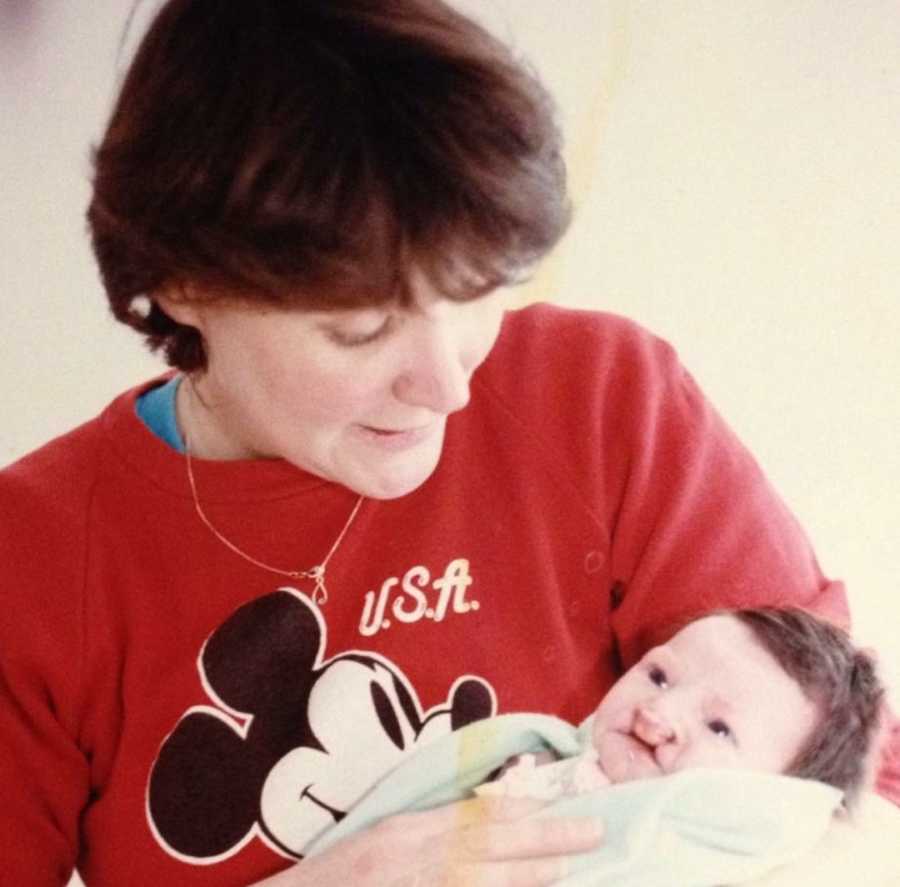 When she saw my black hair sticking up in every direction from over the hospital blanket, my mother reached for me. But when the doctor handed me to her, my mother knew something wasn't right. Time slowed, in the way it does in times of panic, her heartbeat echoed in her ears. Over the thumping sound, she barely heard the doctor say 'cleft,' a word foreign to her. I don't know what happened next, when she saw me, my face, for the first time.
The story she has always told me is she fell in love with me the moment she saw me. Maybe that's true, but I have to imagine there was at least a moment of surprise, panic, maybe even horror, before the love crept in. She looked around for my dad, but a wall of bodies dressed in scrubs created a physical barrier between them. Everyone was worried about her and her reaction, but she was worried about him.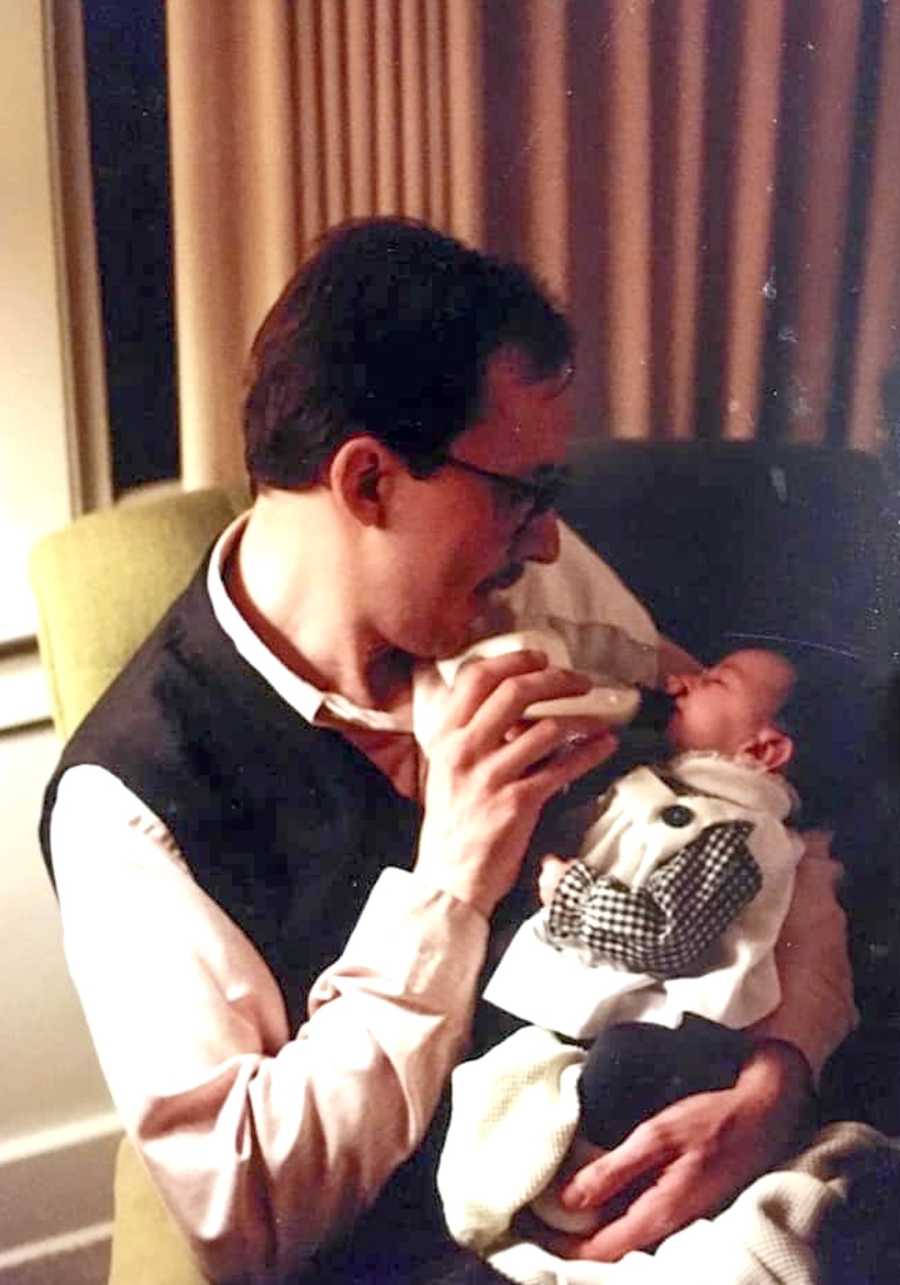 My parents didn't know what a cleft was, what it would entail, if my cognitive functioning was affected, if I would be able to live a fulfilled life. Before they left the hospital, they were handed a black and white tri-fold brochure about cleft filled with frightening photos and medical jargon that did little to ease their minds. After the initial surprise of discovering my cleft, their next challenge was learning how to feed me. Because I didn't have a palate, I was unable to achieve suction with either a breast or a traditional bottle. After some digging, a nurse came in carrying a four-ounce glass bottle and a strange-looking nipple. It was a lamb's nipple, one used for baby sheep on farms, long and the consistency of a rubber glove. Because of its softness, I was able to press down on it with my premaxilla and express milk to the back of my mouth. The further back the better because there was less of a chance of it coming back out my nose. My mother didn't know it at the time, but that single lamb's nipple would become a lifeline, almost sacred, ceremoniously washed after every single feeding, the one thing that kept me alive for the first few months of my life.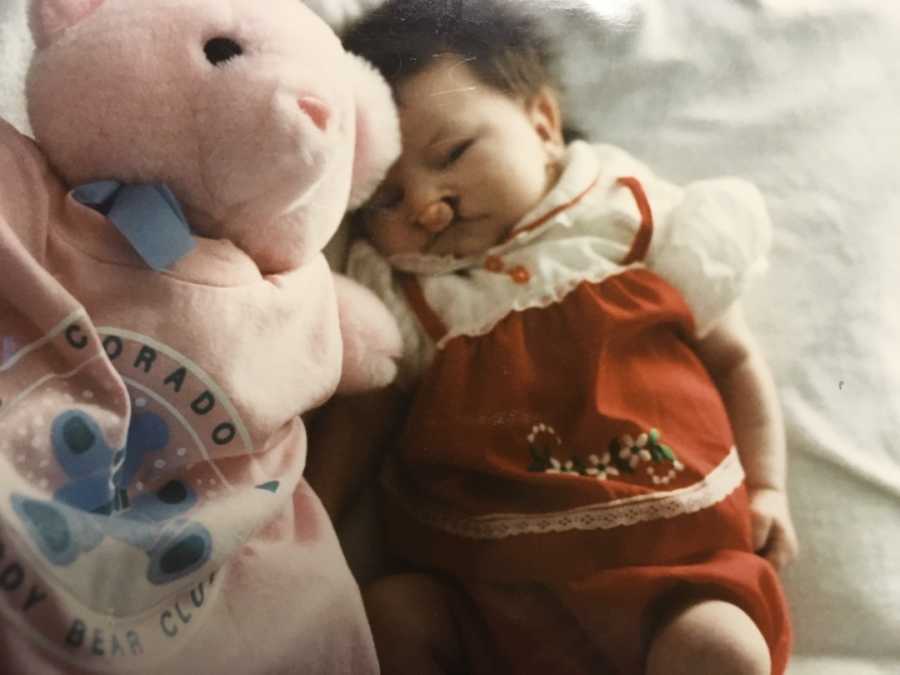 I spent my childhood in surgeons' offices where they spoke candidly about my face and all that was wrong with it. Although cleft treatment is about functionality, like being able to properly eat and speak, there is also a cosmetic element. My face was scrutinized by plastic surgeons desiring the best outcome possible. And while I'm grateful I had access to outstanding medical care, enduring conversations about how to surgically improve my appearance during my most formative years left me with a sense I was never quite good enough. There was always another fix, another way to make me better from however I currently existed.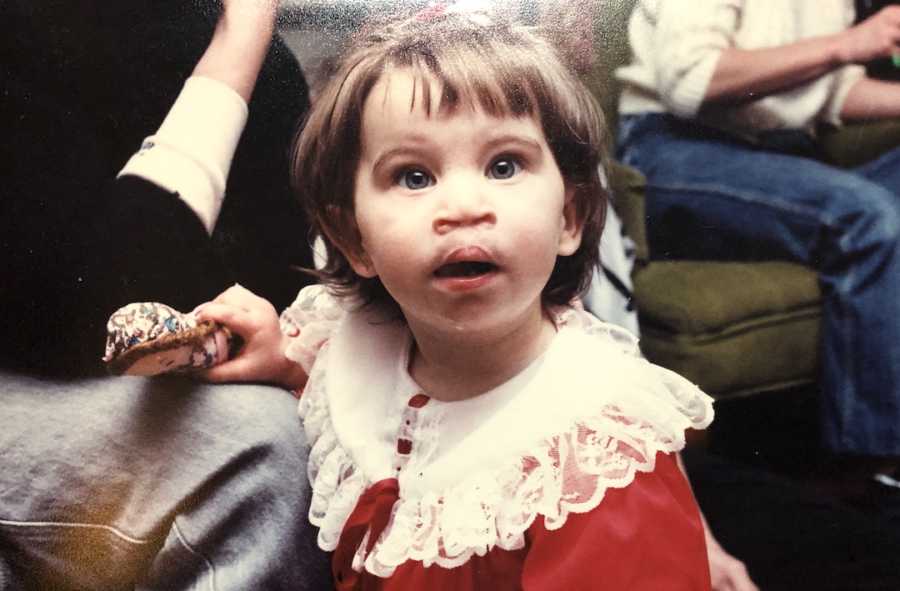 As I grew up, I excelled at every single thing I did, spending every last ounce of the energy inside me to camouflage my difference; attempting to prove to everyone I was good enough. My grades were excellent and I played the piano and sang extracurricularly; I babysat regularly after school and on the weekends; I worked out to ensure I was in excellent shape and was always on my best behavior; I often gave in relationships until there was nothing left of me; I spent all of this energy trying my best to be perfect because, deep down, I knew when I came into the world, I wasn't seen that way.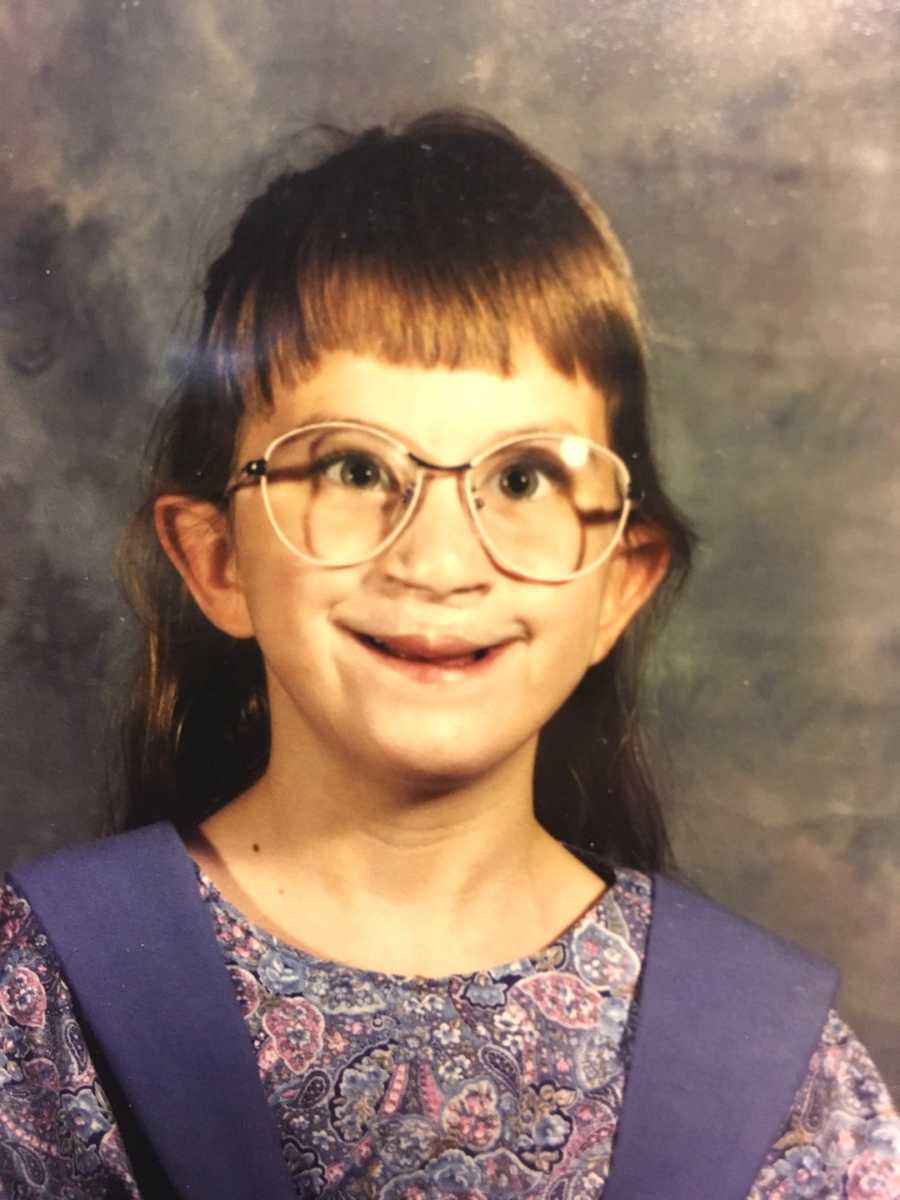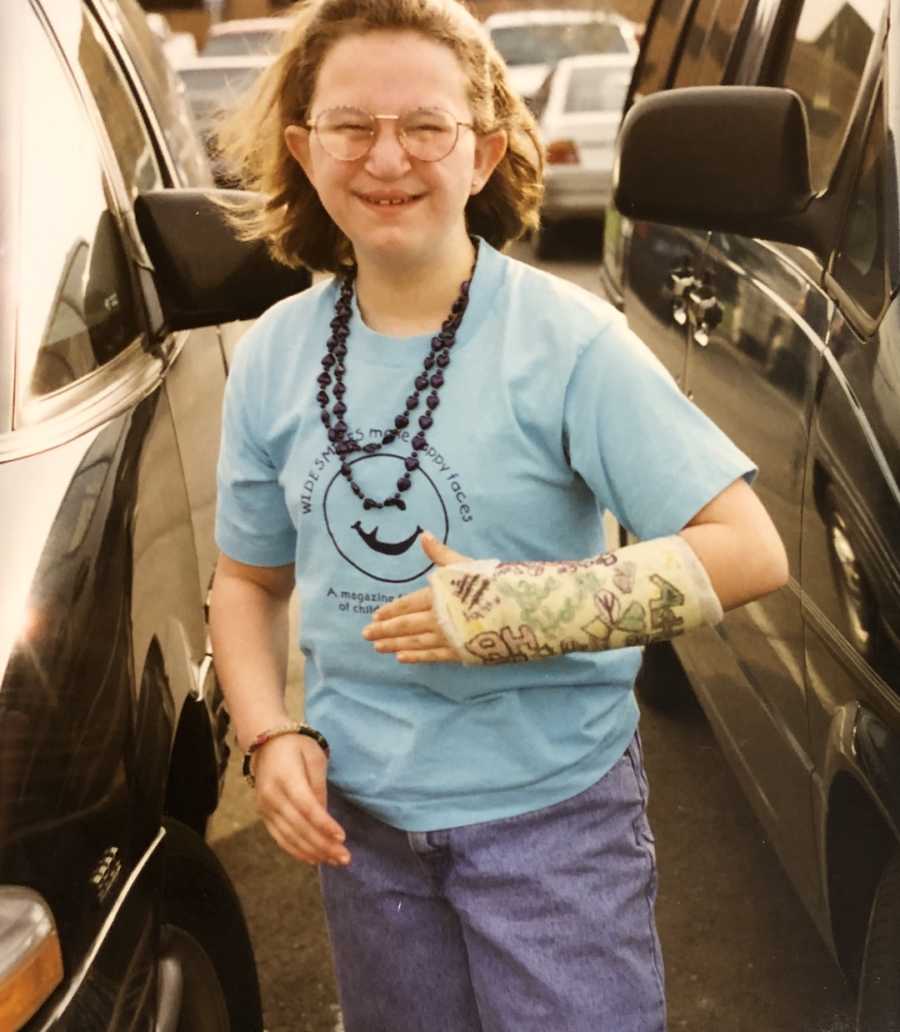 Bodily autonomy is not something that is granted to children with medical needs. For me, there was endless poking, prodding, touching, and looking, when all I wanted was to be invisible. The painful surgeries I endured were not a choice. And while all of the medical intervention was necessary, it created a lasting impact. I was 15 when I had my fifth surgery, one that moved my upper jaw forward, correcting the underbite that is common in cleft patients. After that, although a rhinoplasty (nose job) was recommended by my surgeon, I told everyone I was done. Done with doctors and hospitals and pain. And finally, it was my choice. I set out on a journey to embrace myself exactly as I was, including my broad, flat nose, typical of people affected by cleft. I didn't feel the need to change anything. I determined I was beautiful and ultimately I was enough, or, at least, good enough, as I was. But when I turned 30, something changed.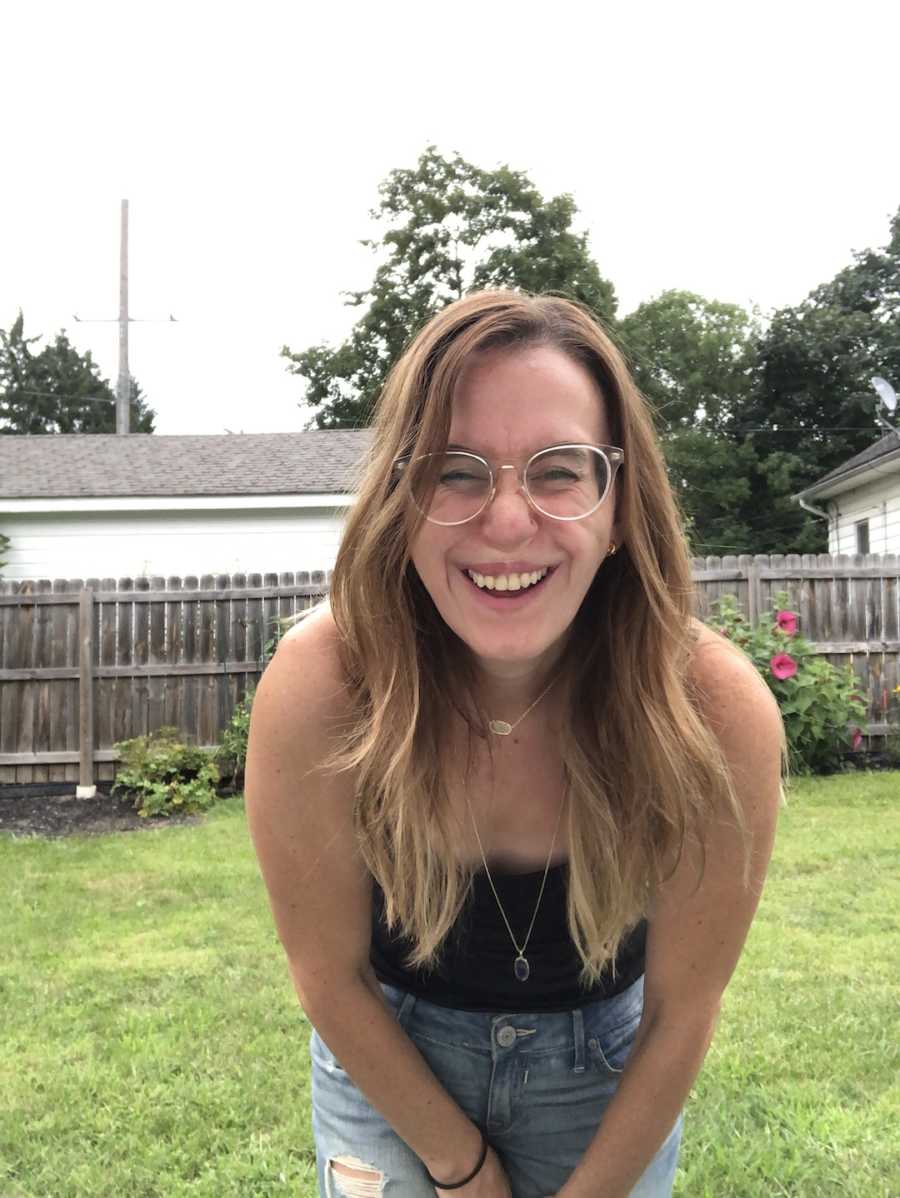 I'm unsure of the precipitating factor, but it was then I decided to finally pursue a rhinoplasty. I think I just grew tired of the lingering stares. However, it made me question everything. When I was young and inundated with so many messages I was in need of fixing, I was the one constant who was always on my own side; the one person who was always rooting for me, believing I was enough as I existed in the current moment. But when I opted to undergo an elective, cosmetic surgery, I felt utterly betrayed by myself. Although I underwent the rhinoplasty surgery for myself, for my own self-concept, part of me also thought it might be the final part of the transformation that would make me traditionally beautiful to the rest of the world.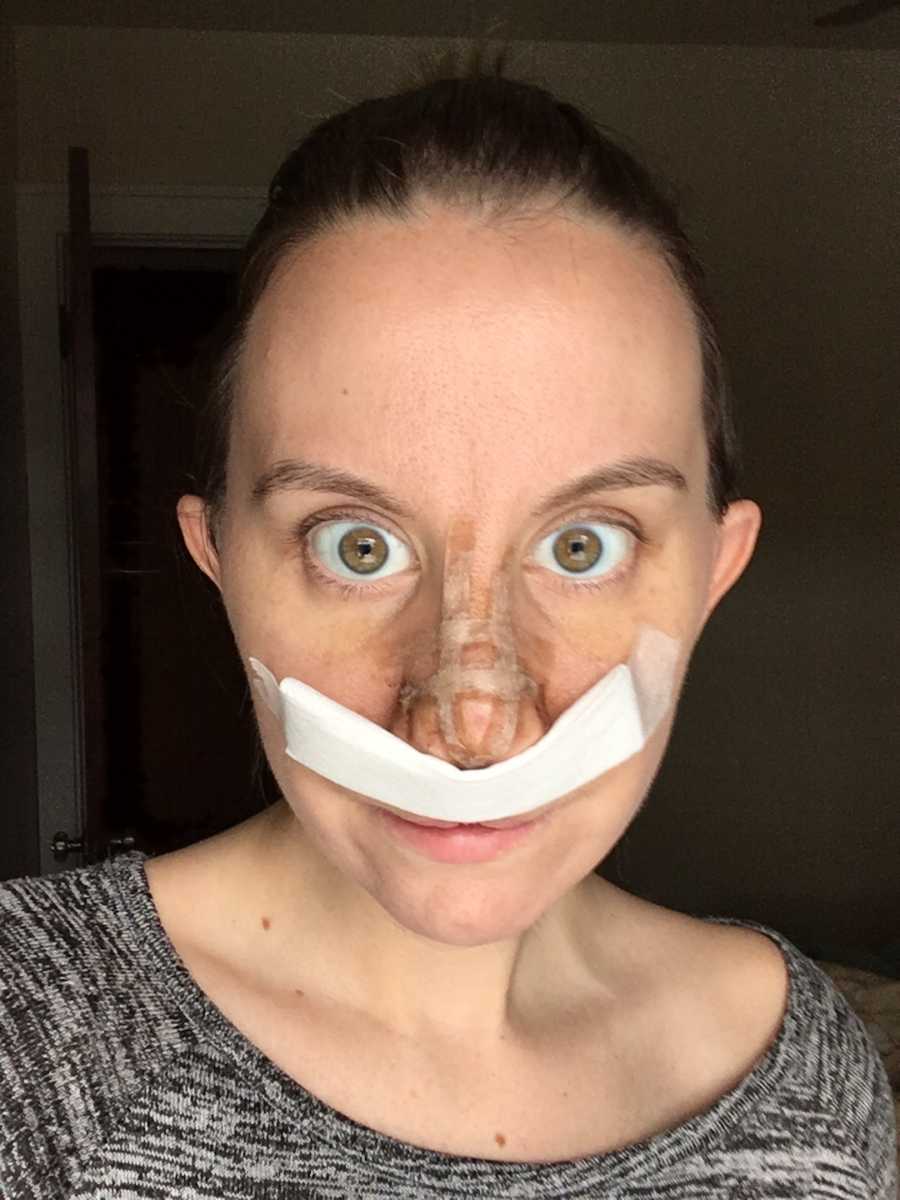 When the nurse removed the bandages, it's almost as though I expected fireworks, the earth to stop for a moment, a sign that would tell me I was finally done. I thought I might finally feel whole and love myself completely. The moment came, I held my breath and squeezed my eyes closed. In the mirror, I saw myself looking back at me. My nose was still slightly swollen, and although there were no fireworks or angels singing, already, I could see a difference. And so I set out to face the world with my new nose, ready to mentally take note of reactions, curious how people would respond.
The first people I ran into were my friend's college-aged siblings at the local bagel shop. I watched them expectantly while we caught up. I watched intently for micro-changes in their expressions. Nothing. A week later, I met a good friend to go shopping. As I climbed out of my car, I held my breath with anticipation. Surely she would see it, she might be speechless. But again, there was nothing. This happened over and over again.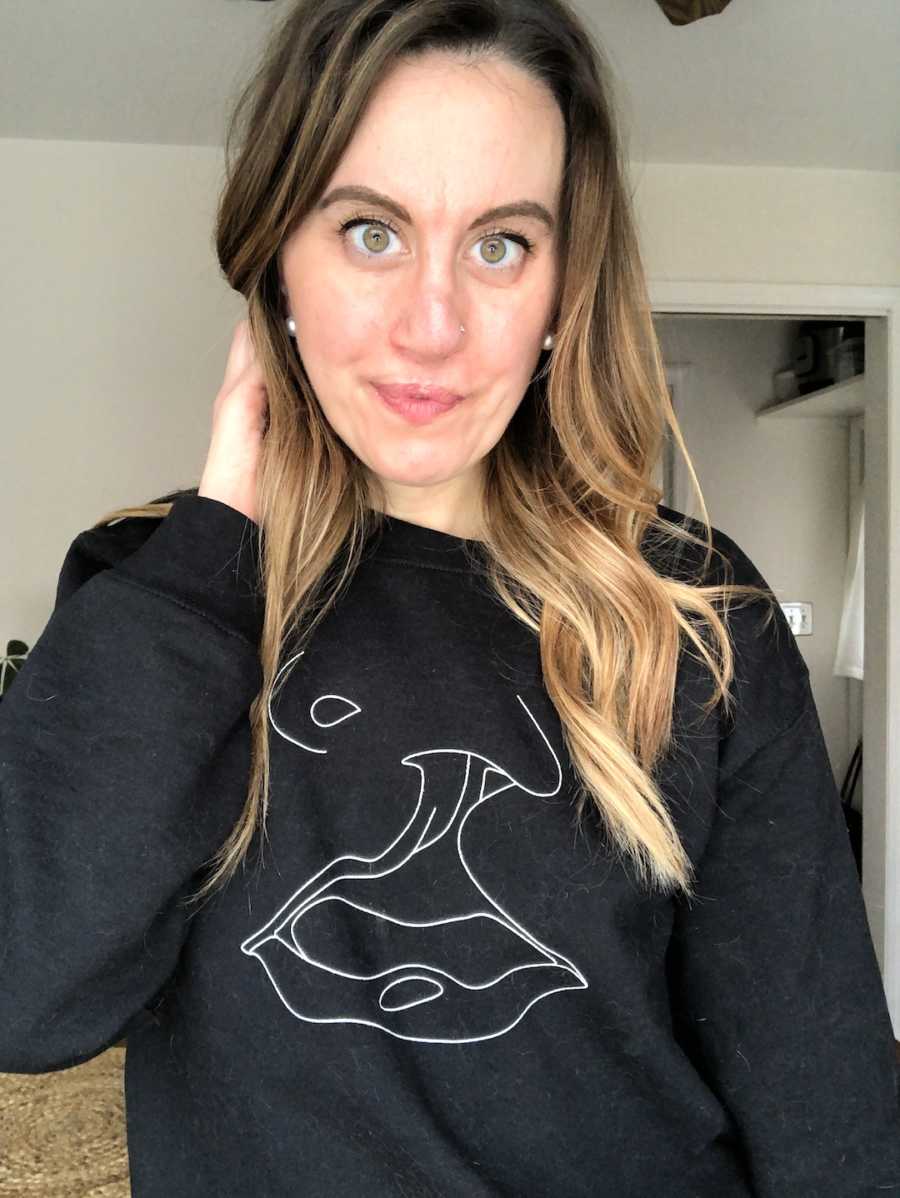 I have come to accept my new face, it has become my new normal. I forget the face I used to see in the mirror until I see her in pictures. She was beautiful too. My parents have seen my face change countless times in the last 35 years. Each time, they've mourned the loss of the face they had come to know, while simultaneously learning to love the new one. This journey hasn't been easy on them either. When I told my parents I was considering the rhinoplasty, they told me I didn't need it. That I was beautiful just the way I was, but they would support me in whatever I wanted to do. I think it was hard for them to have to relive emotions that had been buried for so long, to prepare themselves for yet another change. But they did it for me.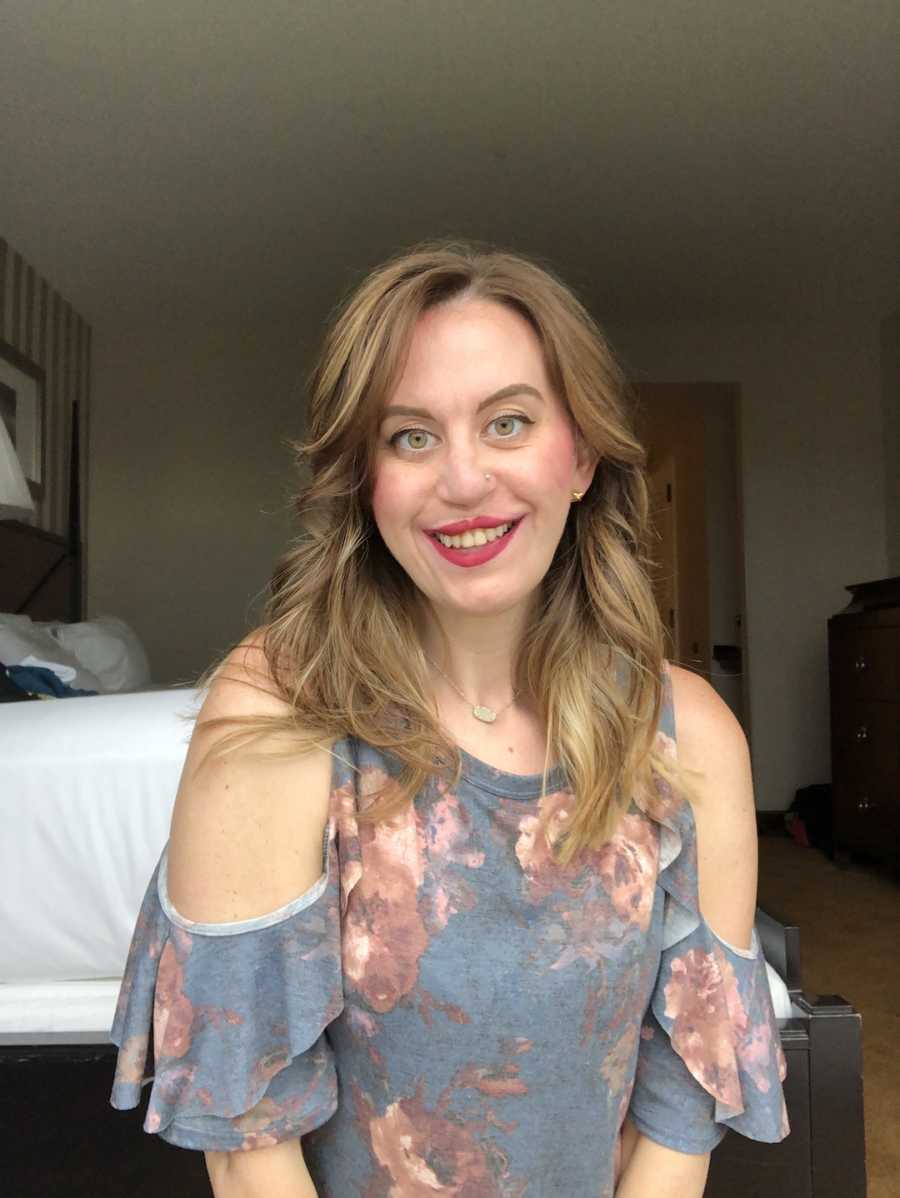 While I love the subtle difference the rhinoplasty made, I have found it wasn't magic. I still feel insecure at times, my top lip isn't full enough, the scars contracted up over time, tugging it up in the middle. I find myself thinking, yet again, if only I was brave enough to do the surgery that would address that. Then, finally, I would be happy. Finally, there would be fireworks, the earth would stop for a moment. Finally, I would feel whole and love myself completely.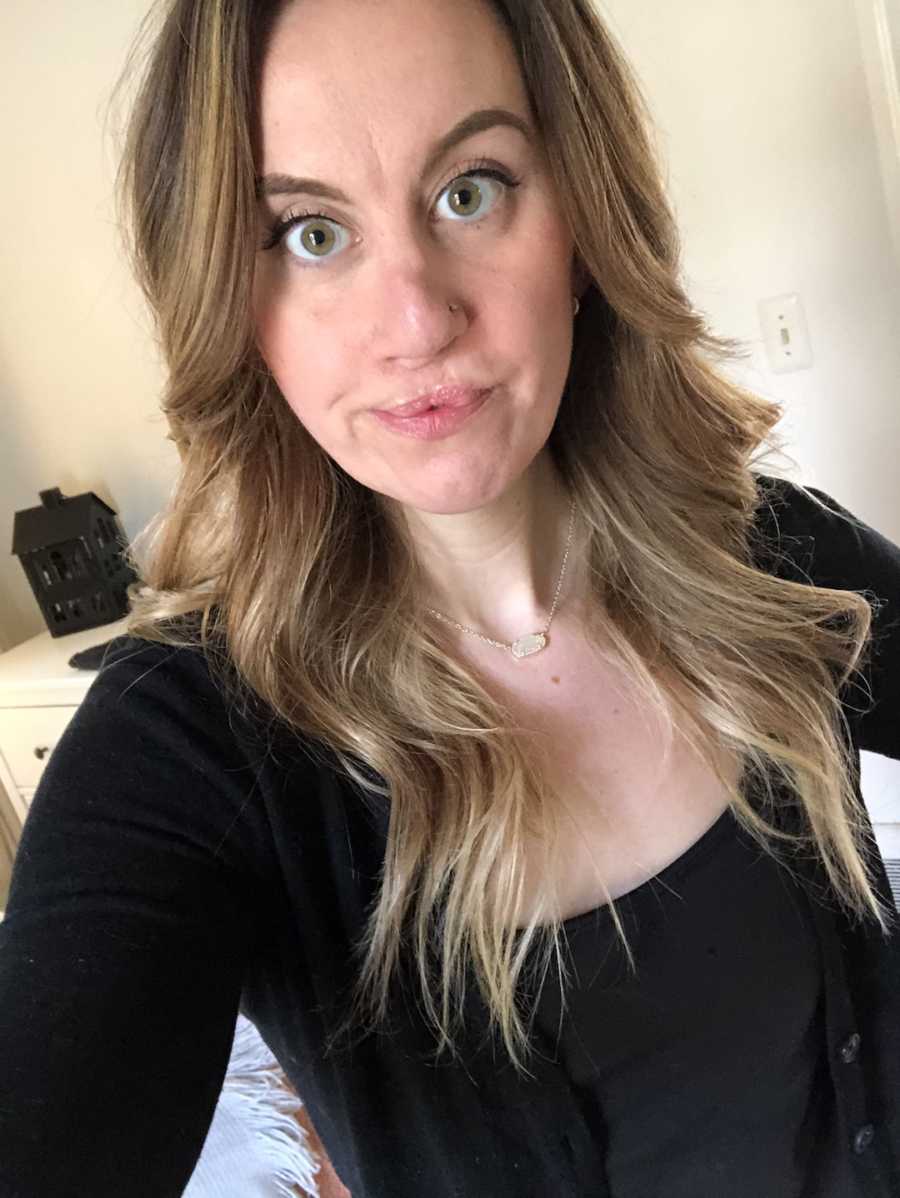 But I stop myself because I recognize those thoughts from before the last surgery. Just one more, I thought. I'm learning it's not more external work I need to do, but internal work. I don't need to be perfect on the outside or on the inside; scars make us interesting and mistakes make us human. It turns out feeling whole and loving myself are an inside job, and not one with a finite end. It's a lifelong task, but I'm ready to take it on. Because who I am, and who I've always been, is worth it. Cue the fireworks."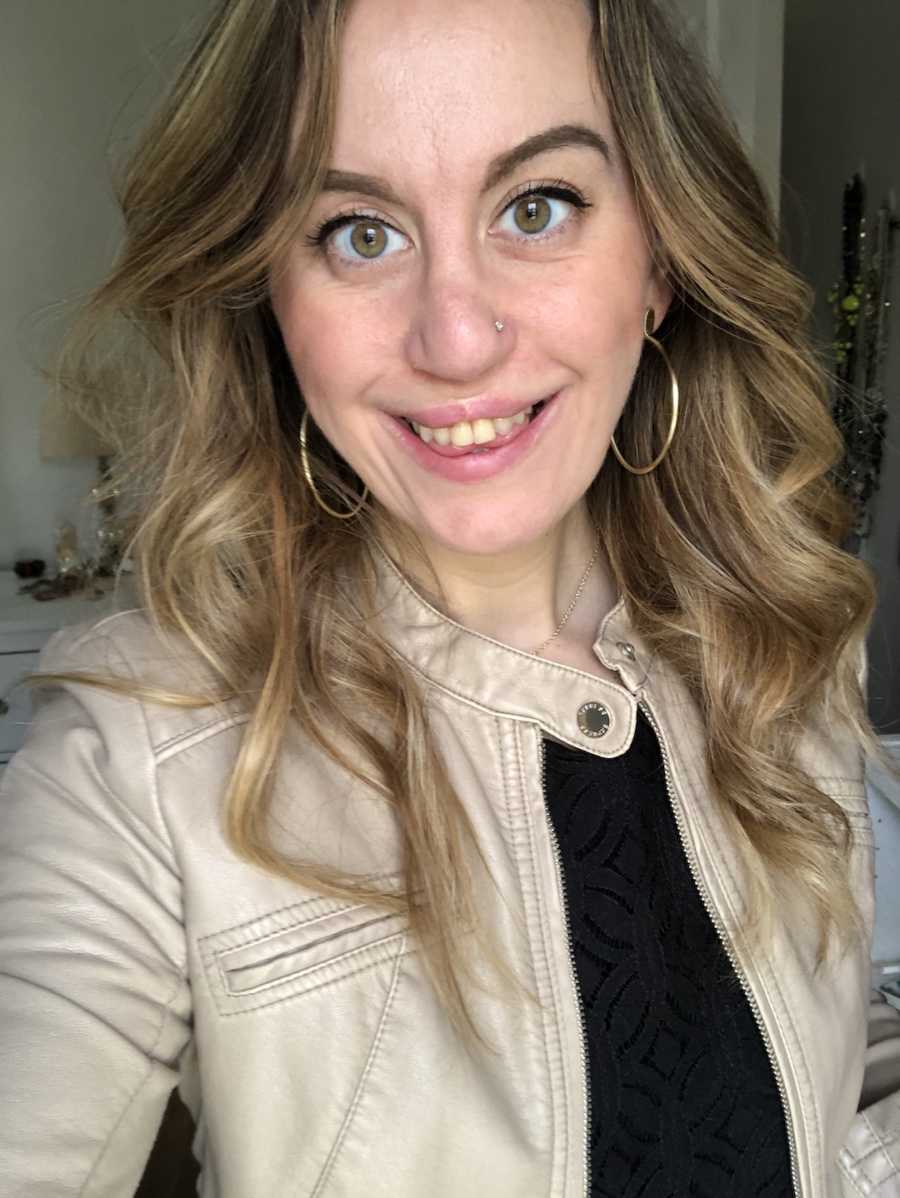 This story was submitted to Love What Matters by Ashley Barbour of Ypsilanti, Michigan. You can follow her journey on Instagram and Facebook. Do you have a similar experience? We'd like to hear your important journey. Submit your own story here. Be sure to subscribe to our free email newsletter for our best stories, and YouTube for our best videos.
Read more stories like this:
'It took him nearly an hour and a half to finish a bottle. Milk would come out from his nose, his ears. EVERYWHERE.': Boy's cleft lip and palate 'gave him a chance to know why he's special from an early age'
'There was something wrong with his face. 'It's not fair! I wasn't supposed to have a baby like THIS.' My husband kept telling me the doctor was wrong, but I knew otherwise.' Mom a 'blubbering mess' after ultrasound reveals son's cleft lip and palatte
'I can't look like this anymore!' I begged my parents for surgery. I'd arrive a new person and no one would have anything to say about my looks anymore. I was sure this was it.': Woman overcomes bullying for cleft lip and palate
'He has a growth.' No one came to help. We had to watch a YouTube video on how to feed our newborn.': Mom shares son's journey with cleft palate, 'We do it for our babies'
Do you know someone who could benefit from reading this? SHARE this story on Facebook with family and friends.