"It feels near impossible to put into words the generosity of body and spirit that you have shown us by carrying our twin boys. You are their first and will always be their best babysitter.
Although they will have none of your genetic markings, their tiny bodies have been formed in yours and their blood has beat from your generous heart. We hope that they take from you even a part of your altruistic and courageous spirit.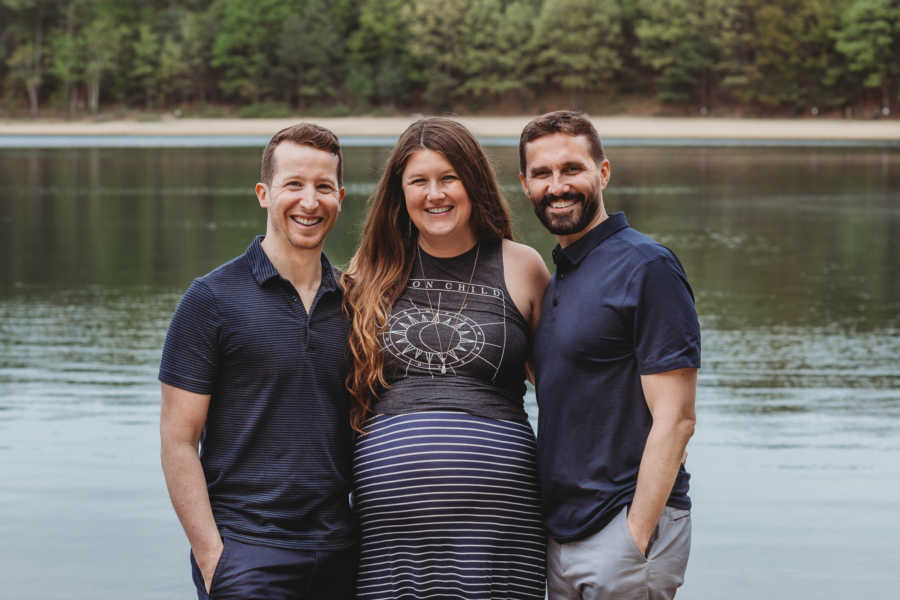 When we set out almost two years ago on our journey to start a family, we knew that we would have to go to any lengths. What we didn't know was the lengths that you would go to help us create a family that would be impossible without you.
Beyond the almost 40 weeks of physical pregnancy – some of which you've enjoyed and some of which you've endured – there were the cross country visits to the IVF clinic, the daily shots leading up to the embryo transfer, and the countless ultrasounds with the high risk pregnancy doctors.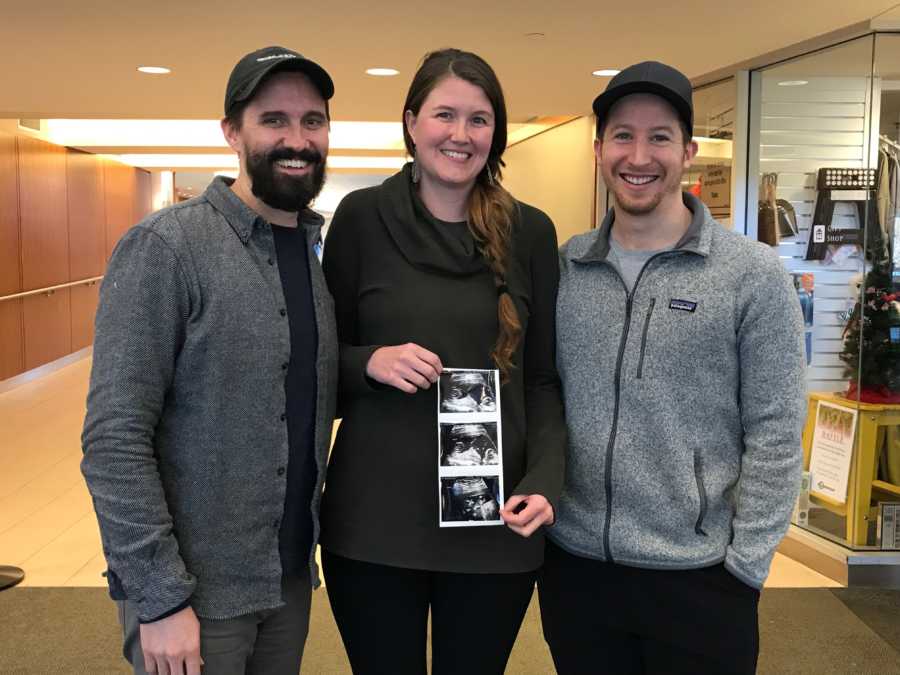 We watched closely as you faced trials and tribulations and we know that you have been called to this moment in your life not by the need for compensation or by a fleeting curiosity, but that you have been called by a deep desire to share your gift of the life-bringing-mother with the world, with us.
We know not to apologize to you for the discomfort that our babies have caused and the lengths that you have had to go to because you have always been well aware of what this journey – what this calling – will mean for you. It is the gift of your fearlessness that we thank you for.
It is your willingness to hear the call of your surro-mother-birth-goddess and to say "Yes! I will selflessly bring life into this world as a gift to those who physically cannot" that is what we are eternally grateful for.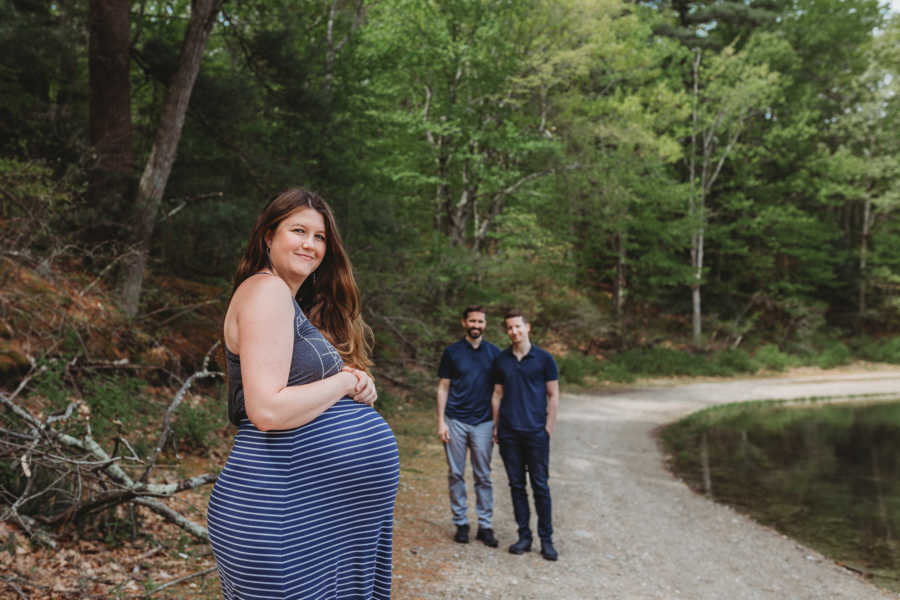 But your brave gesture extends well beyond enduring the typical hardships of a twin pregnancy. It may seem to you like not a big deal that the couple you are helping to have children are two men, but make no mistake, you carrying our baby is a political act. It is a defiance of the churches, the politicians, and the laws that falsely consider gay men perverts and sinners.
Although the last two decades have seen the steady advance of LGBTQ+ rights, we still live in a country (and a world) that is not always friendly, welcoming, or even safe for people who are gay. We both grew up in loving and accepting families, but still heard loud and clear from ministers and teachers, news anchors and neighbors the message that being gay was deviant and unnatural.
And while we have both known for a long time that there is nothing sinful or sick about who we are – that truth is not often reflected in the world around us. You carrying our babies is a proclamation of acceptance – a proclamation that all love is equal. And it is a deeply personal reassurance that you believe we will be extraordinary parents.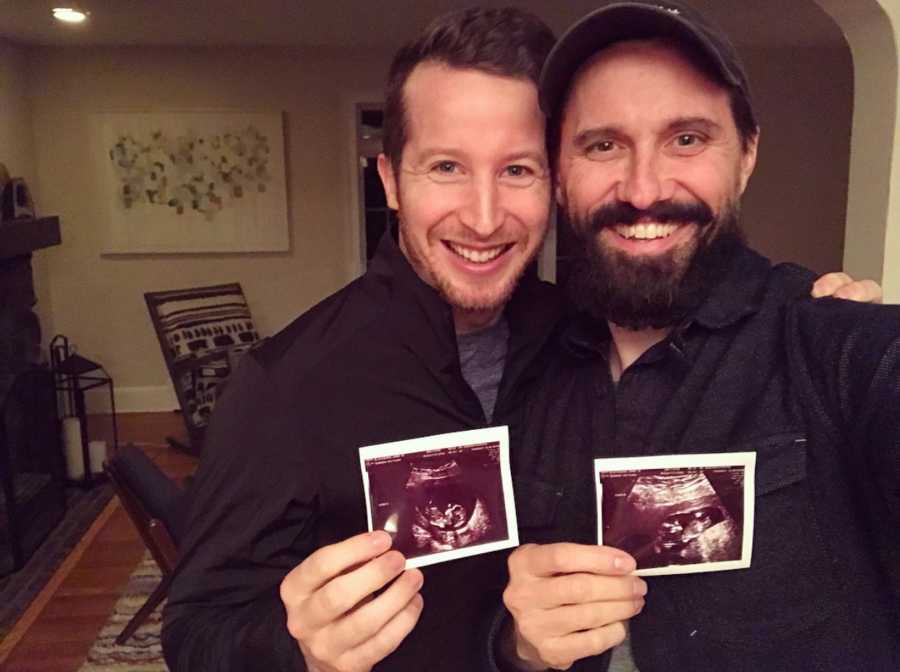 We are days or hours away from our sons being born into the world and becoming the fathers that we have waited our whole lives to become. In this moment, as we stand anxiously, excitedly at the edge of a new life, it is hard to imagine that we will not always be thinking about what you are eating for breakfast or whether the boys are stretching and kicking within your belly.
But we know that with our twins' arrival, our lives will be joyfully smashed into a million new pieces and we will be further and further from the closeness we feel to you right now.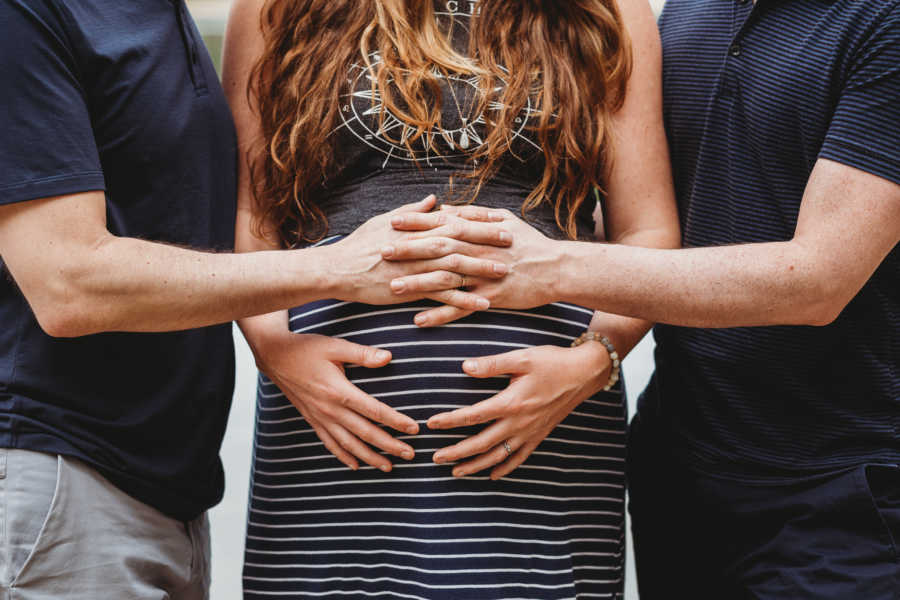 One day when our boys are older they may find themselves, like some little boys do, playing superheroes – wearing capes and possessing magical powers. And we will tell them the story of the very first superhero in our family—the courageous woman, the rockstar, the pregnancy goddess, who carried them into the world. And they will be amazed, as we all are, to know a real superhero."
This story was submitted to Love What Matters by Sean Gannon and Spencer Parker Maplewood, New Jersey. Subscribe to our free email newsletter, Living Better—your ultimate guide for actionable insights, evidence backed advice, and captivating personal stories, propelling you forward to living a more fulfilling life.
SHARE this beautiful story on Facebook and Twitter if you believe love is love!