"Being pregnant and giving birth was hands down the most beautiful experience I've ever had, but I experienced some intense emotional hiccups before and after my son's birth. I remember looking down at the faint positive pregnancy test in June 2017, staring at it and wondering if my eyes were playing tricks on me. I immediately called one of my best friends and blurted out, 'I think I'm pregnant!' I hadn't even told my boyfriend yet because I didn't want to get him going in case what I was seeing wasn't real. Fast forward to my first doctor appointment with my boyfriend, Dre. After doing the necessary peeing in a cup, we waited impatiently in the exam room for my OBGYN to come back and tell us the news. Sure enough, I was 6 weeks pregnant. I think both Dre and I were thinking to ourselves: 'WHOA.'
Despite the exhaustion and hormone changes, I was already so in love with this little human I was growing in my belly. I couldn't believe I was going to be a mom. I couldn't believe Dre and I were solely responsible for shaping the life of this little human. Ever since my little brother passed away in July 2015, I had a really hard time getting excited or looking forward to things. My brother's death changed me in so many ways, a piece of my heart was broken off the day he died, and I truly struggled with being genuinely happy after that. But I now had a baby boy growing inside me and I swear God chose to bless me with new life to help heal my broken heart.
'I knew my brother had died before I even picked up the phone': Sister resented her mom's grief for brother who overdosed until she had a son of her own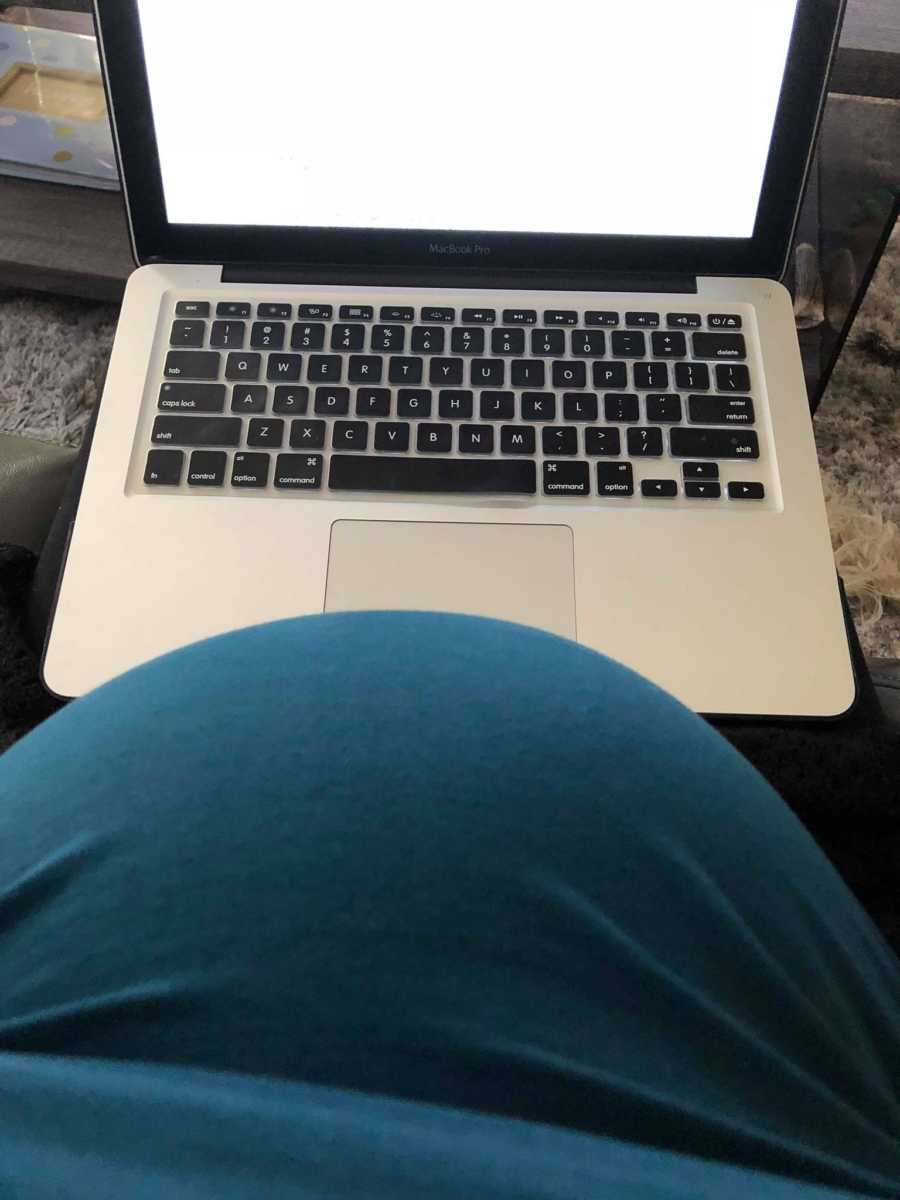 My baby was due March 1st, 2018, but myself and my family had a feeling he would come early. Even two months prior to him being born, I really didn't even have any energy to walk around anymore. Anything that required energy became kind of difficult for me. My mom kept saying she wanted to come out to L.A. from Boston a month early because she had a feeling my son, Treasure, was going to come before his due date.
February 17th, 2018, was a weird day. I think I subconsciously knew Treasure was coming VERY soon. Dre and I went to the store around 8 p.m. and I remember thinking to myself, 'Man, I don't know how much longer I can go.' I was SO tired and really had a hard time breathing at this point because of the pressure on my lungs. That night around 11:30 p.m., my water broke.
My son was born February 18th, 2018, at 8:40 p.m. Giving birth was incredible, and also the most physically painful thing I've experienced in my life. I was given an epidural but it didn't work so I felt every single thing. There were many moments where I wondered if you can die from being in too much pain. I had both Dre and my mom by my side the whole time cheering me on, but I was becoming delirious from the amount of pain I was in. None of the pain mattered anymore after I held my beautiful baby boy for the first time. No words can describe how in love I am with my little boy. I was over the moon and filled with joy after the birth of our son.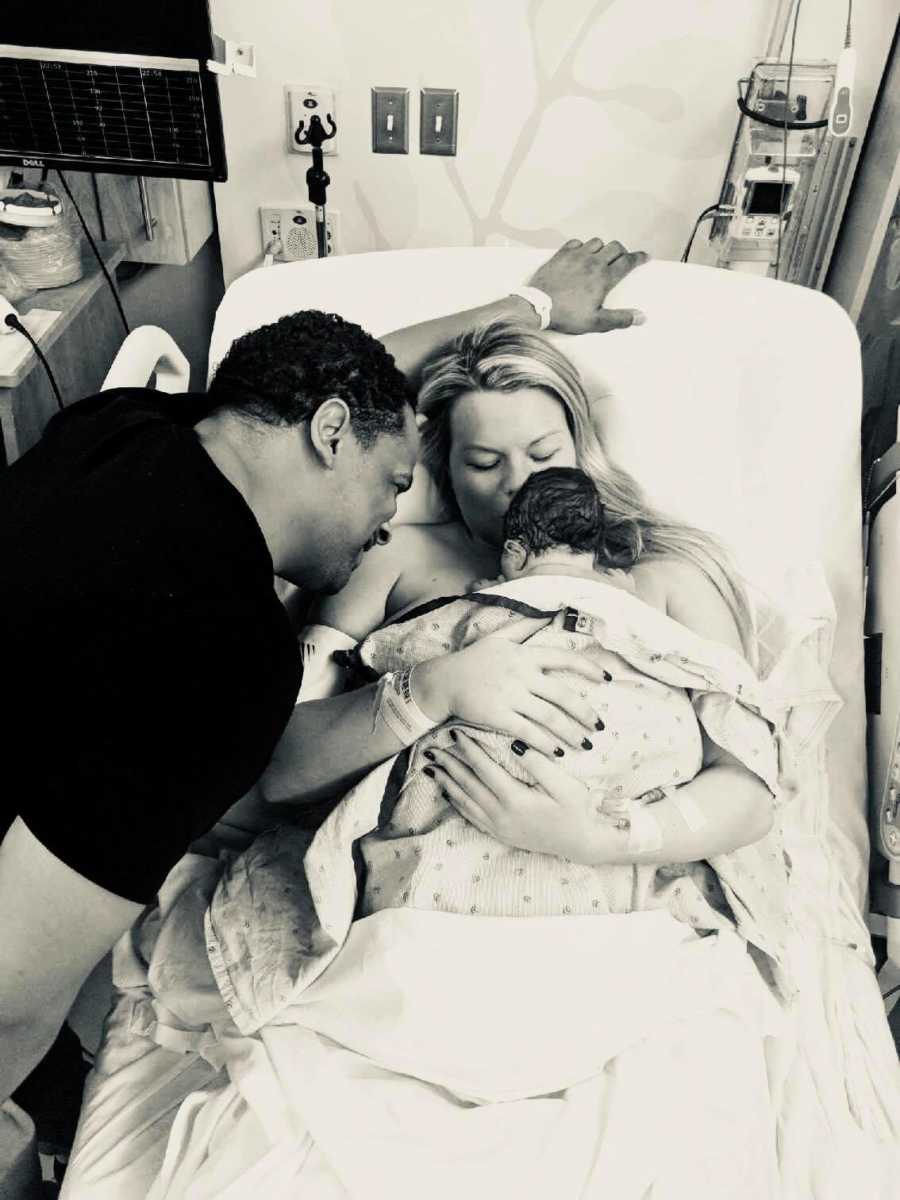 We went home after spending the usual 2 days at the hospital, and that's when I noticed a shift in my mood. Giving birth is an extremely exhausting experience and everyone told me how your hormones crash after you have a baby, so I kept telling myself I'd feel better in a few days. Days and days kept passing, and I was crying every single one of those days. I started to take longer showers so I could cry and get all my tears out and then I'd be able to keep it together in front of Dre and my mom. I'm not ashamed to admit it anymore – being a new mom was extremely overwhelming for me. Everyone told me how tired I'd be, but I truly had no idea how tired they actually meant. I would often cry because I was so tired. I started to fantasize about what it would be like to feel fully rested. Even though my mother was there to help us, I was still EXTREMELY exhausted.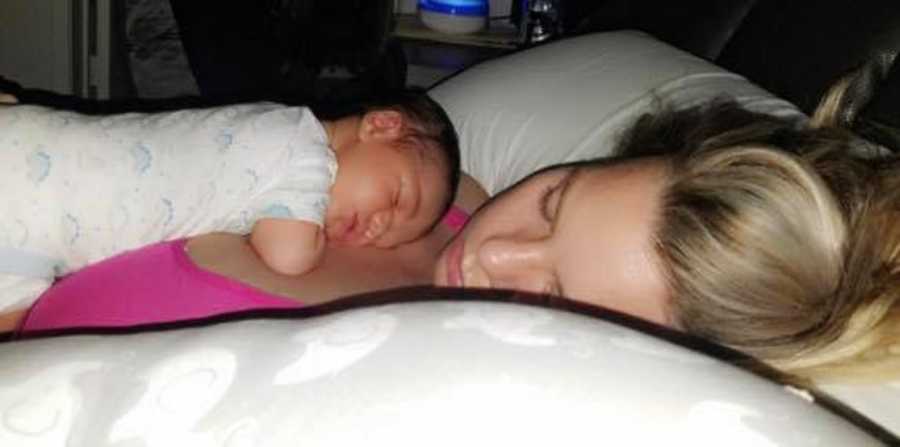 About a month had gone by and I was working overtime to bottle up my feelings about how sad I was. I thought to myself, 'Shame on you for feeling sad. You have this beautiful, healthy baby boy – you have nothing to be sad about.' Treasure would wake up crying in the middle of the night and I would be so tired and sad inside that I couldn't move, and with both eyes still shut, not moving a muscle, I'd mumble to Dre, 'I literally cannot get up right now.' He'd jump up without hesitation and tend to our baby. Dre was exhausted too – he wasn't sleeping through our baby's all-night cry sessions. I kept asking God to please help me through this and please show me HOW to get through it.
One night when Dre and I were brushing our teeth, he looked at me with concern and calmly said, 'You seem like you're having a really hard time with this.' Tears started pouring down my face and I said, 'I am. I'm so sad and I don't know why.' And that was the truth – I really didn't know why I was so depressed. That made it even more difficult because since I didn't know WHY I was so depressed, I didn't know how to fix it. Dre hugged me and told me he's here for me, and WE will get through this. He didn't judge me like I thought he and everyone else would. I was not alone in this and Dre made sure I knew that. More days went by and at that point, I could no longer control my tears. I was still feeling ashamed about how I was feeling and I didn't want to worry my mom, but Dre ended up telling her what was going on. He told my mom he thought I needed to see a therapist, and I agreed.
For our best stories, subscribe to our free email newsletter
I know that postpartum depression and/or baby blues is a hard thing for women to talk about. For some reason, we carry shame and judge ourselves for feeling so sad after such a beautiful miracle. I didn't want to be so depressed. I didn't want to dread getting out of bed to tend to my crying newborn. I didn't want to sit on the floor of the shower and bawl my eyes out. But the reality is, millions of women go through the same exact thing. And the majority of these women are afraid to admit they're struggling and they suffer in silence. I'm so grateful I had people to lean on for support. I'm so grateful my boyfriend and mother were there for me day in and day out. I'm also so grateful this deep depression I was feeling wasn't permanent. Keeping everything bottled up only made things worse for me and I hope that anyone who reads this and is experiencing the same thing will choose to open up and be honest with your partner, or whoever it is you go to in times of need.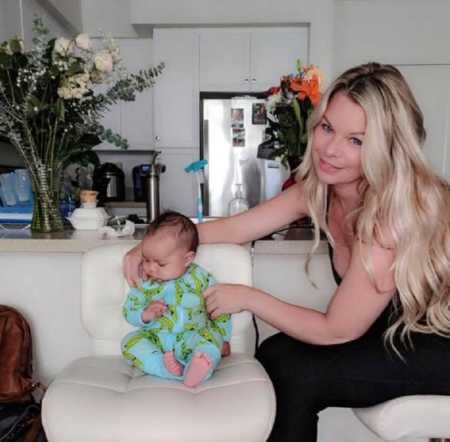 My son is almost 5 months old now and although I'm still exhausted the majority of the time, I don't feel the impending doom I felt the first couple months. I also know I am not alone in this; Dre and I are a team, and without me having to say anything – he'll often suggest that I go take a nap or tell me if there's anything I want to do for myself, that I should go do it. That's another thing we as mothers are afraid to admit, when we need 'me' time. I've realized how important and healthy it is to carve out time for yourself, even if it's just to go get your nails done. I feel so incredibly blessed that I'm with such an amazing man, and this amazing man is the man who gets to be the example for our son. I take my hat off to single mothers because I honestly don't know how they do it.
Being a mother is the best job I've ever been given. There's absolutely nothing that compares to my precious baby falling asleep in my arms. I thank God every day for my little family and I feel blessed to be on this journey of motherhood. Moving forward, when we have another child and I should God forbid experience what I did after this first birth – I now know it's nothing to be ashamed of to share my inner struggles with my loved ones and ask for help."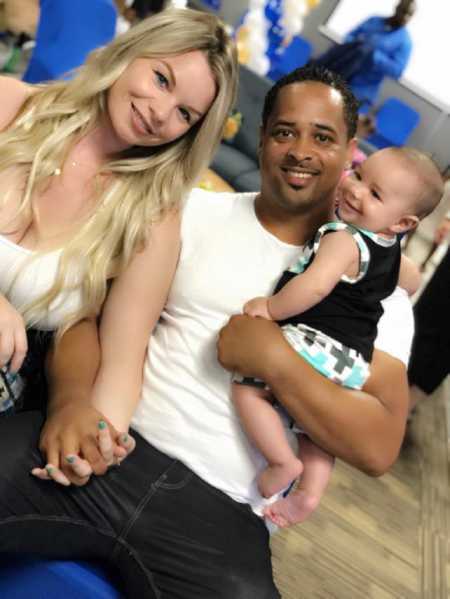 This story was submitted to Love What Matters by Brittany Mansfield, 29, of Los Angeles, California. Submit your own story here, and subscribe to our best stories in our free newsletter here.
Do you know moms who could benefit from this story? SHARE on Facebook to make them aware there is a community of support available.