It's a nondescript room. A few chairs and a box of tissues fill the mundane space. It's the conference room where we first learned about our children's health; premature triplets born on the edge of viability. But, within these walls tell a story of hope, heartache, miracles and devastation. It's this same space where we once learned our children were alive, just weeks before being dealt devastating news that brought me to my knees.
My husband and I thought we were meeting with the NICU staff for a routine update. After our first triplet passed away shortly after birth, two of our babies were rushed to the neonatal intensive care unit. At five weeks old, we began to think that our survivors might one day join us at home. We sat down on one side of the conference table as the NICU doctor and our nurse joined us on the opposite side. They started off with our daughter, Peyton, giving us a wonderful update proving she's the fighter everyone grew to adore. As the doctor moved on to our son, he paused long enough for us to realize we were not receiving the same good news.
Scans show your son suffered brain damage, most likely from the stress of surgery.
It's a moment when our lives changed forever. My mind went blank as the tears began to fall. My breathing became short and rapid, the walls of the conference room felt as if they were closing in on us, suffocating me as I was blindsided by the devastating news. I sat their quietly, my body stoic as the doctor continued to explain our son's diagnosis. I watched our NICU nurse in front of me, tears in her eyes as she stared blankly at the conference table that connected us.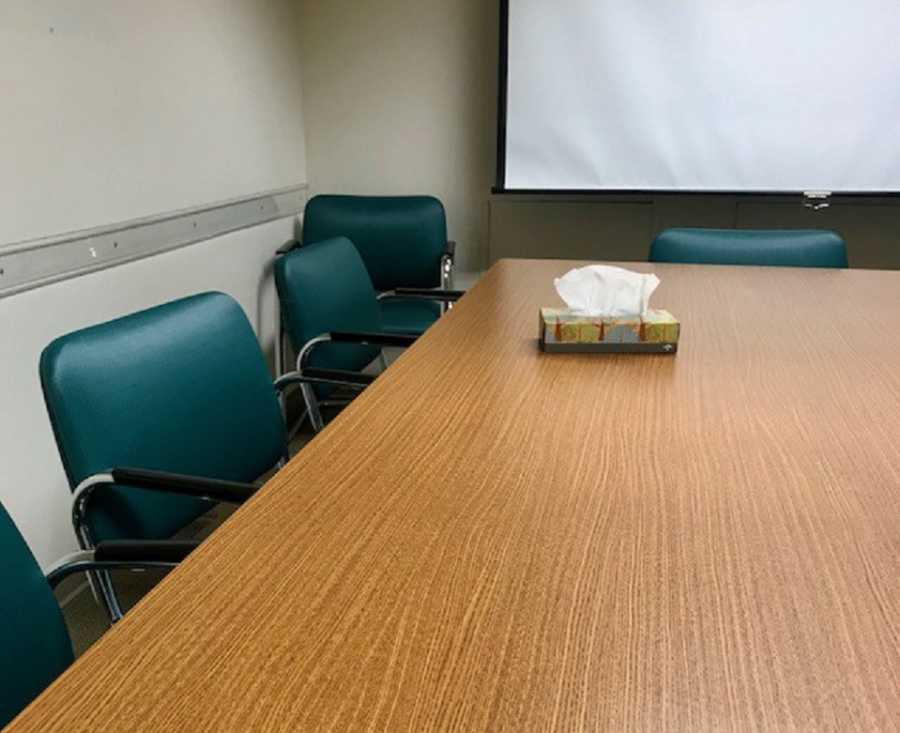 Our son survived a risky surgery at three weeks old, due to a condition known as NEC. Doctors temporarily solved the perforations in his bowels, but at just one pound, surgery took a toll on his tiny body. The doctor explained the type of injury, drawing us a picture of the brain matter that was damaged. I found myself in a daze, my body physically at that table, but my heart and soul on the floor, crushed into a million pieces. I nodded as he told us our son may never walk and I sobbed as he told us his future was full of uncertainty.
The doctor and nurse rose from their seats, allowing us time to be left alone. As the door shut to the conference room, my body collapsed into uncontrollable sobs. I hugged my husband tightly as we cried together, the only noise was the occasional shriek of heartbreak and sadness. On a day when we expected a routine NICU visit, our lives were turned upside down. One child was thriving, while our other was dying. Our son's condition continued to decline over the weeks and we were faced with the unimaginable decision of whether to end care. On August 16, 2013, just two weeks after sitting in that conference room, my husband and I held our son as he took his final breath.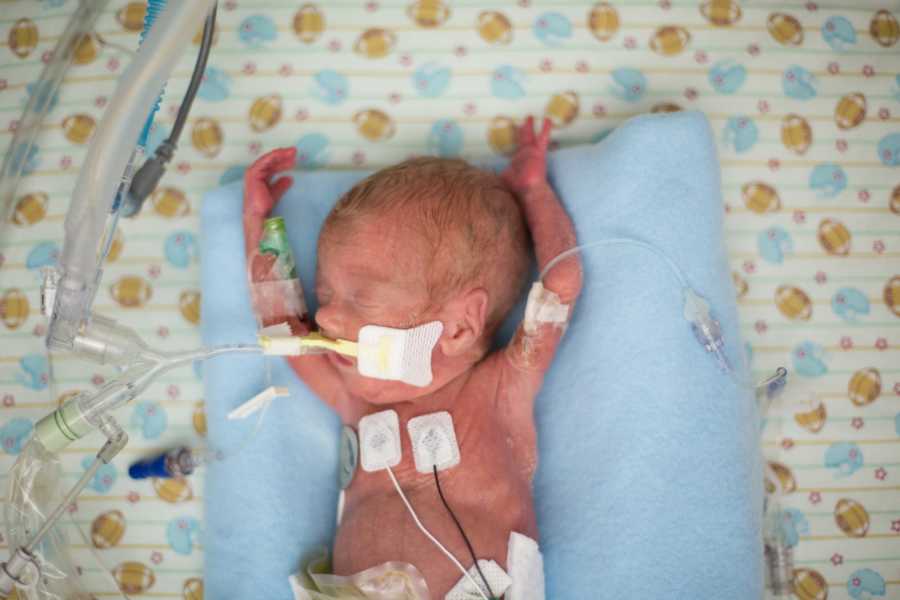 I often think about that pivotal meeting, but as the years pass by, I never put much thought into the conference room where fate took a terrible turn. This past spring, I returned to the hospital for a meeting about donating books in honor of our triplets. When I arrived on the NICU floor, it hit me; I was entering that very same conference room. I walked inside and felt as if the air had been sucked out of me. A wave of emotion consumed me as I was brought back to that day nearly five years ago. I could picture my husband and I sitting there, unaware of how our lives would suddenly change.
The tears began to well up as I spoke to the staff, thinking about my two triplets who passed away within two months of birth. But as I told them about our plan to honor our children, a strange sense of peace swept over me. In this very same room where we learned our son was gravely ill, we were now celebrating him and his siblings. A room that was once filled with unbearable heartache, was now sprinkled with love and hope and precious memories of all three of our children. I looked around the room one last time before leaving and smiled as I thought about if these walls could talk. In a tiny, nondescript conference room, life has come full circle.
This story was written by Stacey Skrysak, an award winning television journalist based in Illinois. You can follow her on Facebook. Submit your own story here, and subscribe to our best stories in our free newsletter here.
Provide comfort for someone struggling. SHARE this story on Facebook with your friends and family.