Trigger Warning: This story contains descriptions of addiction and child loss that may be triggering to some.
"I grew up a 'good girl.' As a straight-A student, I never drank or did a single drug in high school. I did try alcohol on two separate occasions, but I didn't like it.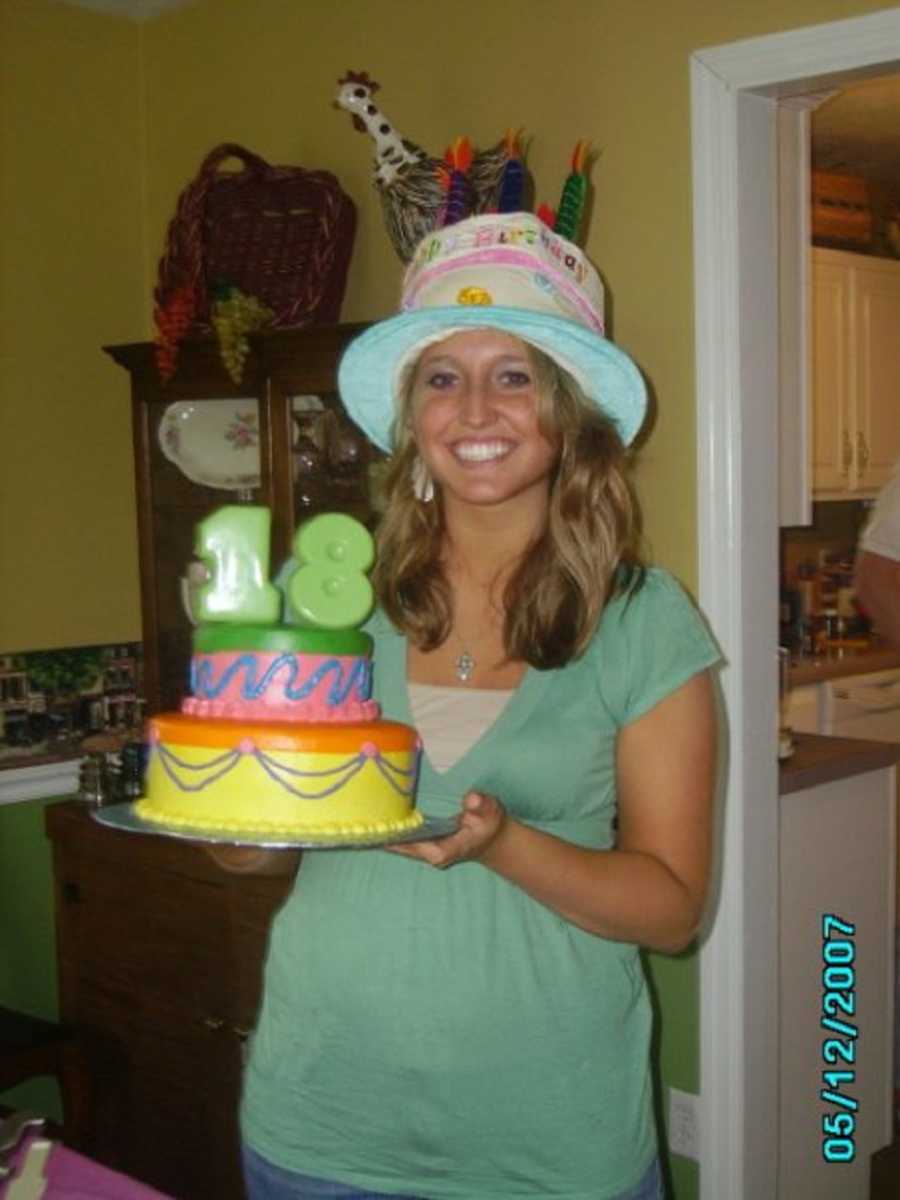 The first time I got drunk was after I graduated. My best friend and I went out with some older guys who gave us shots. Because I was pretty shy for my whole life, I immediately fell in love with how outgoing, carefree, and fun I felt with alcohol coursing through my veins. The next few years I partied pretty hard, but I always felt like it fell into the normal realm of being in your early twenties.
When I was 21, I was arrested for public intoxication. My best friend and my husband at the time made a gallon of homemade margaritas with me and we took it to a local swimming hole. I drank way too much, way too fast. I made a complete and total fool of myself. I was kicking, screaming, and fighting. I don't remember any of this. I was totally blacked out. My husband actually called the cops on me because he could not contain me or calm me down. I came to in the back of a cop car and started talking and laughing with the officer.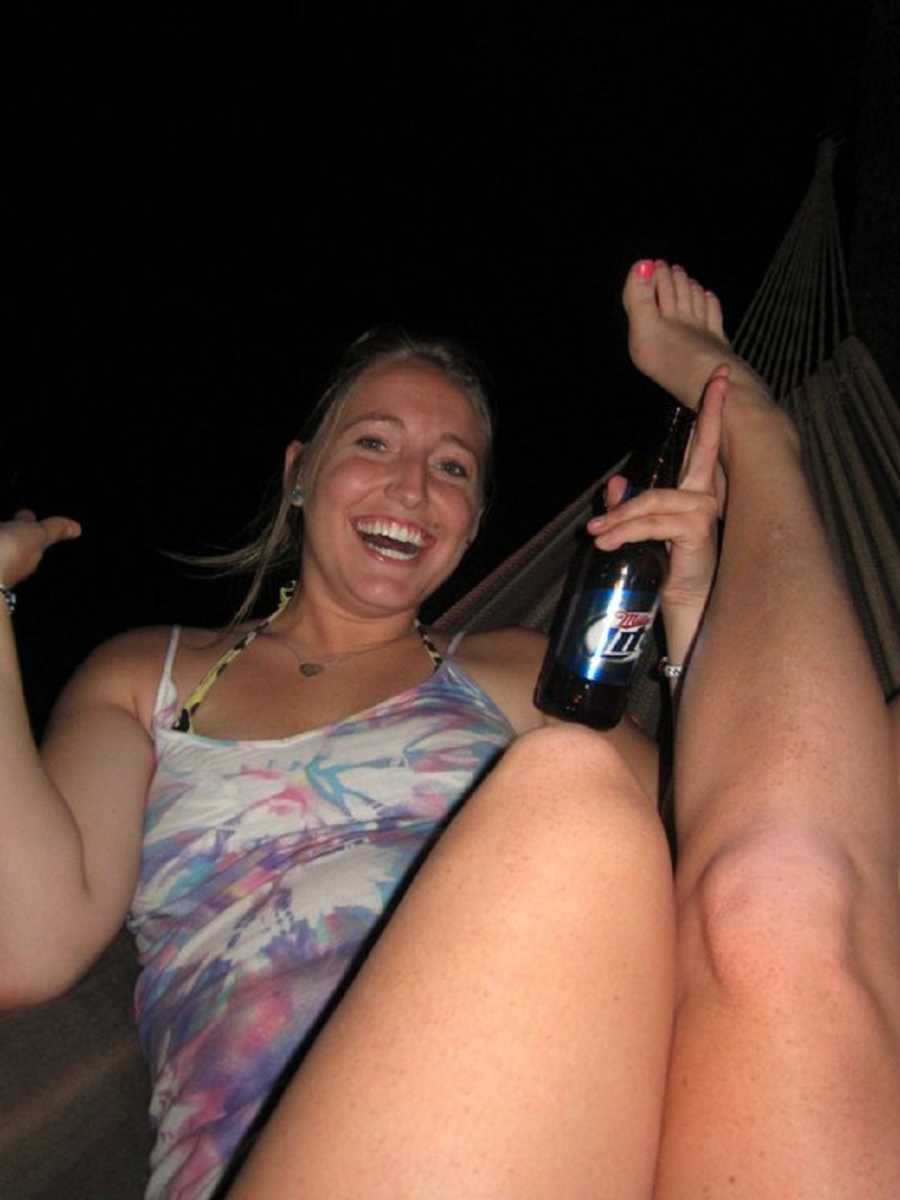 When I was being booked, I could not remember my address. I called my husband over and over and over, leaving hateful, belligerent voice-mails until one time I finally heard the voice-mail say, 'Hey, this is Amanda.' I had been calling MYSELF the whole time and didn't even realize it.
The public defender I had in court said, 'You have a drinking problem.' But I was still convinced that I was engaging in normal 21-year-old behavior. I did my community service and continued drinking heavily for the next few years. This made a great party story, or so I thought.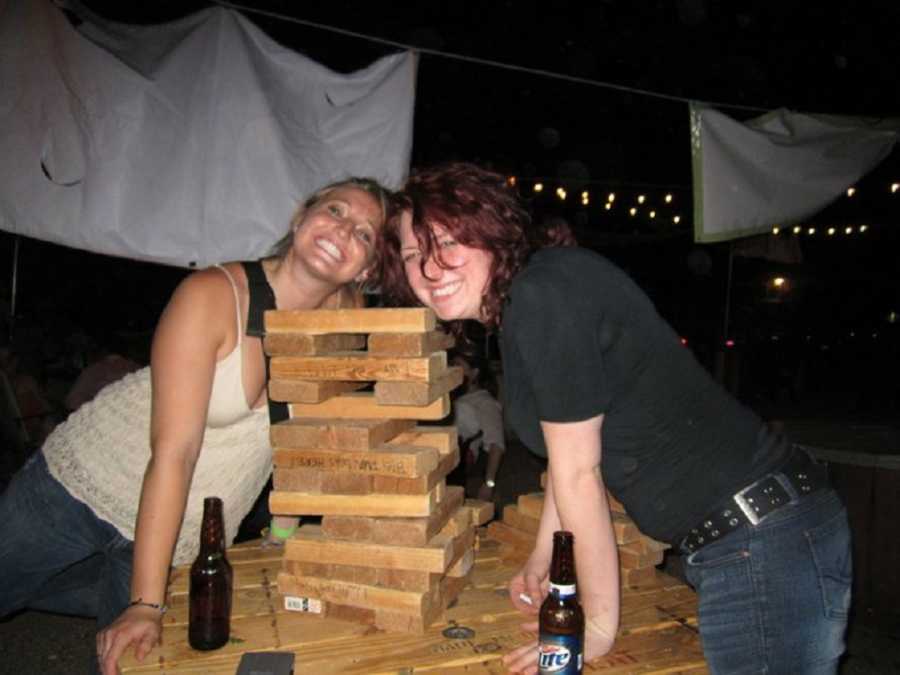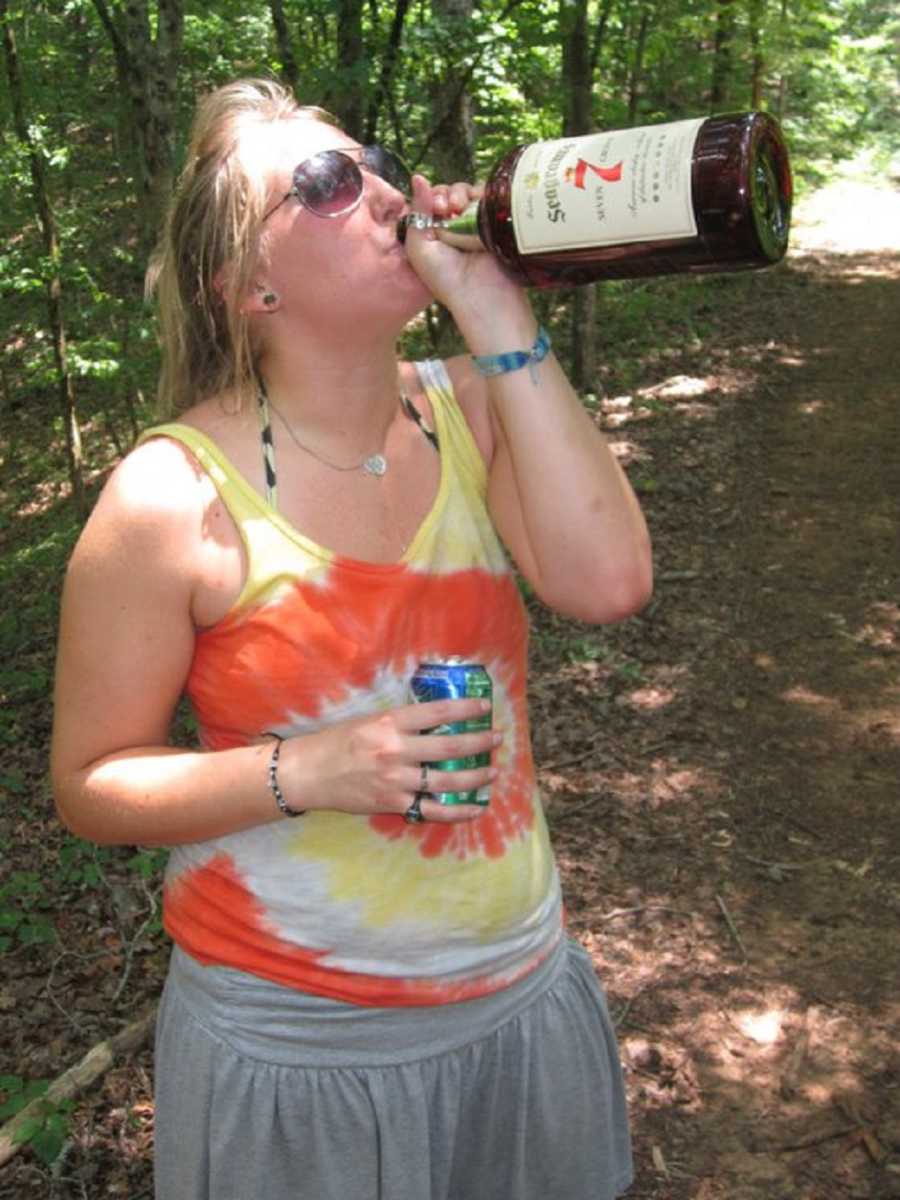 I became a mom at 24, and my drinking slowed way down for a couple of years.
But then we entered toddlerhood. Raising a 2-year-old was the hardest thing I had ever done. It was exhausting. It was mentally draining. I turned to alcohol to cope.
Our culture is inundated with messages telling mothers, 'You deserve a drink' and I was here for it. But that 'mommy juice' culture was a slippery slope. I felt validated in my choice to pour a nightly drink, or, to be real, several drinks.
Weekends were an excuse to ramp up the drinking even more. I had to drink a ridiculous amount to even feel a buzz. It was no longer fun. I was chasing that initial high I felt when I first started drinking, but I could never find it. I just felt sad and frustrated mostly.
I suffered from crippling hangovers. More times than I care to admit, I fed my toddler crackers while we watched TV all day because I was so hungover I could not function. I could not parent.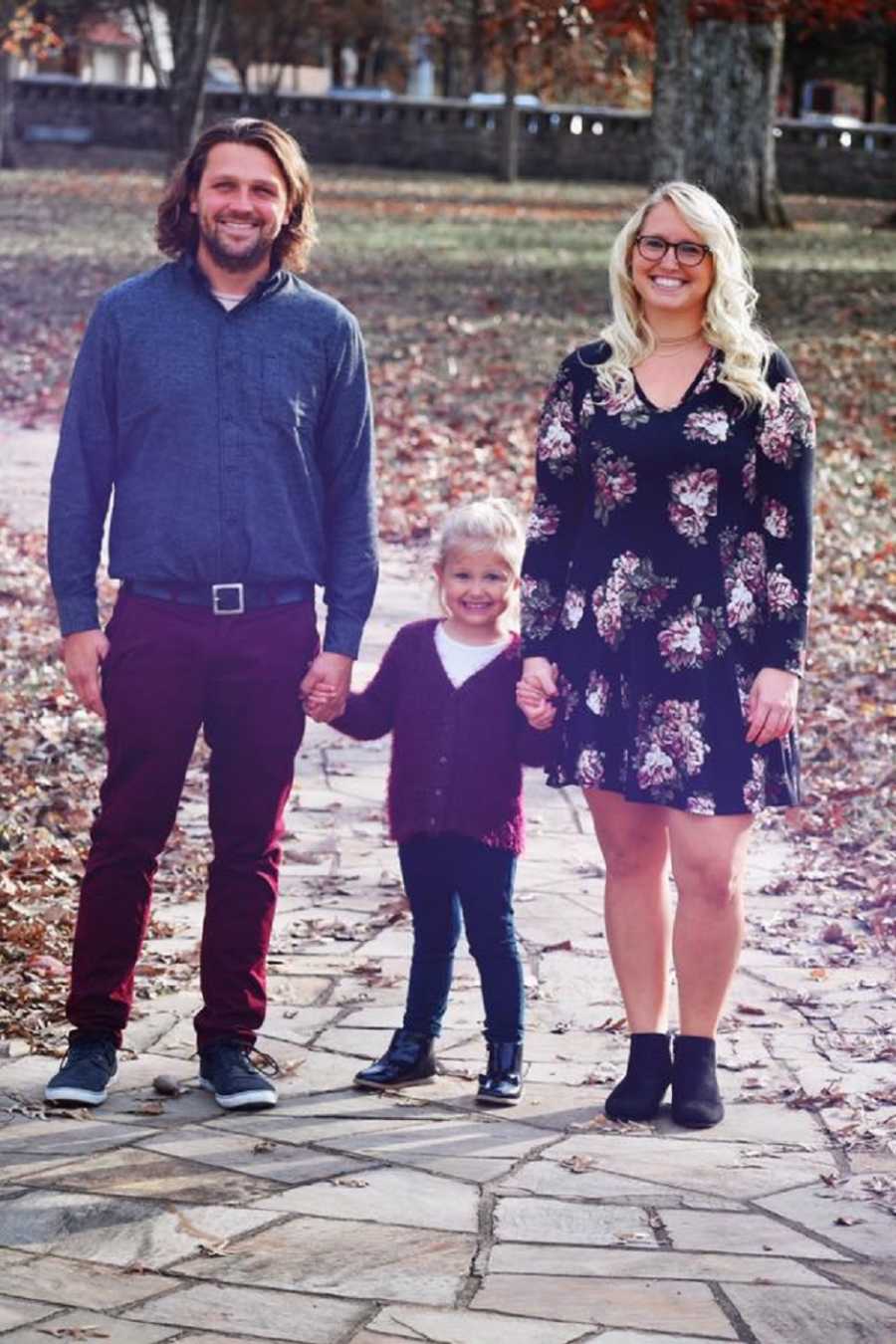 One Christmas morning, on the way to celebrate with my family, I had to tell my husband, 'Pull over!' I threw up outside the car from too much 'celebrating' on Christmas Eve. My daughter was in the back seat. This was possibly one of the lowest points of my life.
I thought about getting sober for a long time before I actually went for it. There was no one defining moment but rather a culmination of moments adding up and I finally said, 'This is it. I'm done waiting for the 'perfect time' to get sober.'
We serendipitously found a bunch of sober Instagram accounts, which ultimately led me to find Annie Grace's book, This Naked Mind. I started reading and decided to do her 30-day alcohol experiment.
I told my 4-year-old, 'Mommy is quitting drinking.' I told her this for accountability.
During those 30 days, we had a beach trip planned. I was so nervous. I thought to myself, 'How do you vacation without alcohol?!' But I was stubbornly determined. I went on that trip and fully enjoyed myself and the presence I had.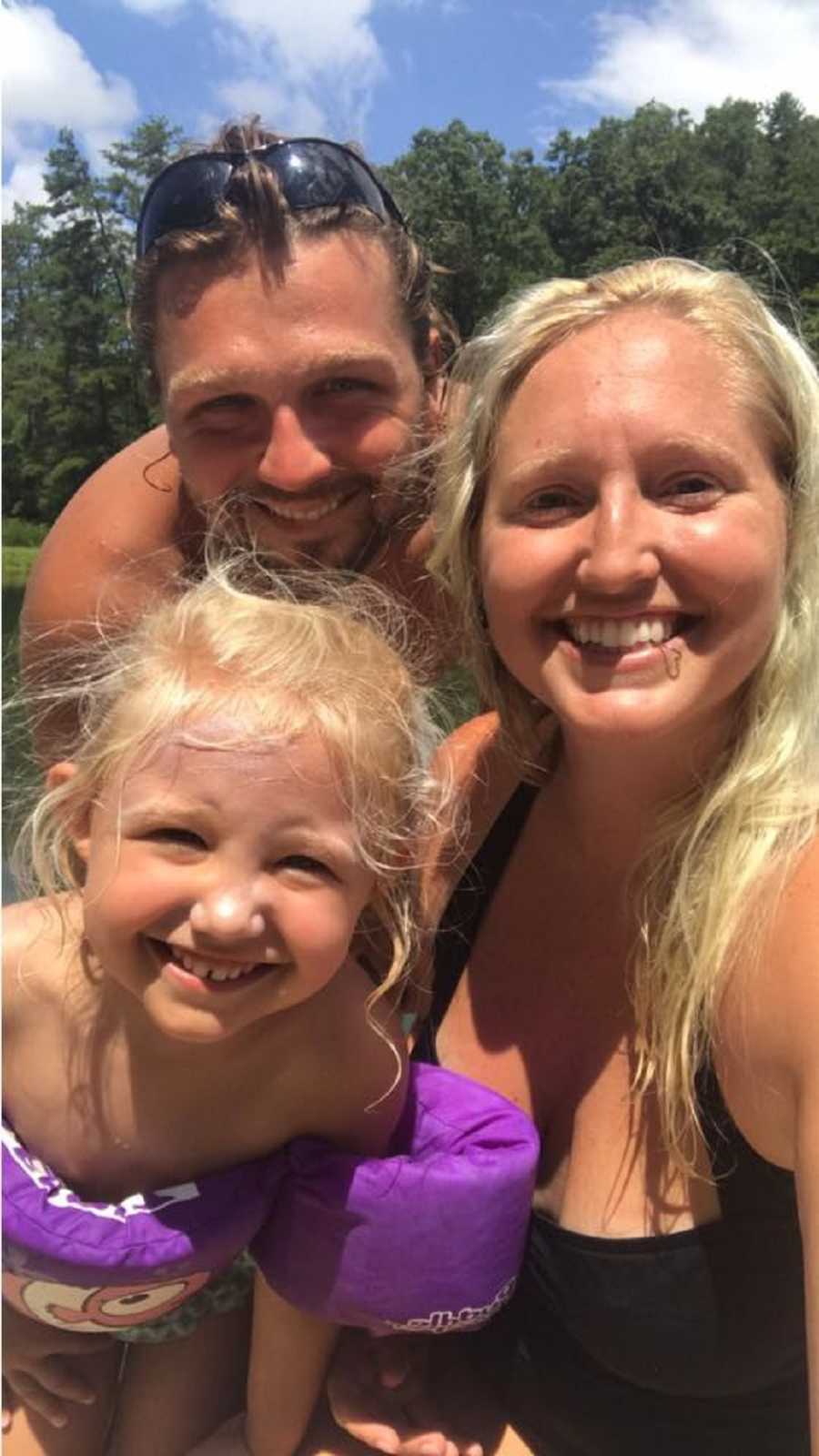 It didn't take me long to fall in love with sobriety. Yes, it was hard to relearn how to have fun without alcohol. But every time I went out and had fun I was reaffirming my new belief: you don't need alcohol to have a good time.
Two months into sobriety, I got pregnant again, something we had been trying for 18 months. I knew it was a direct result of my sobriety.
But halfway through this pregnancy, we found out our baby boy, Bodhi Alexander, would not live.
I knew it was no coincidence I had found sobriety before this happened. If I had not already been sober, the death of my son would have completely sent me over the edge with alcohol.
Instead, I was even more committed to it for myself, my daughter, and especially my son.
While I was healing from the loss of our son, my sobriety was a huge gift. If I had been numbing out with alcohol, I would have missed so much. We can't just choose to numb out one emotion. If I numbed out my pain and grief, I would simultaneously be numbing out any joy that came my way too. I was able to sit with my pain, really feel it, and try to move past it.
I was also able to fully present to help my daughter as she navigated her own grief at only 5 years old. She needed me and I am so grateful I was in a place where I could truly be there for her. An already devastating time didn't have to be more painful.
After Bodhi's birth and death, we decided to elope in Colorado. Before I got sober, I had worried about the role that alcohol would play on our wedding day. I thought to myself, 'There is a good chance I will drink so much I will make a fool of myself. Or drink so much I won't remember one of the best days of my life. Or drink so much I will start our honeymoon and marriage with an excruciating hangover.' Instead, it was one of the most beautiful, intimate moments of my life. One I was truly present for.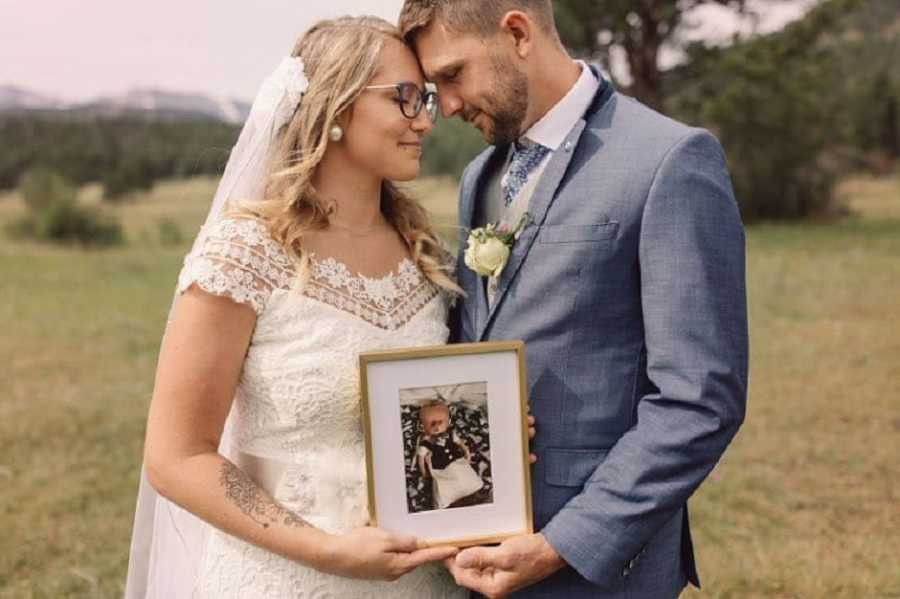 As I soaked in the gorgeous moments of our wedding day, fully immersed in every second, the gift of my sobriety was not lost on me. I had worked so hard to get to this place. I had endured so much heartache and grief. But I came out on the other side, stronger and more sure of myself than ever before.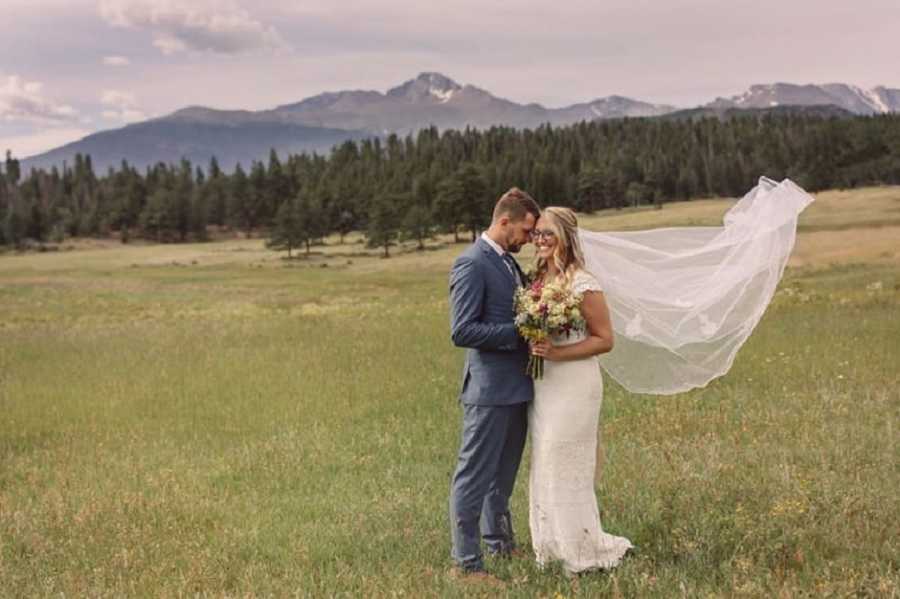 As I sit here, rocking Bodhi's little sister, my precious rainbow baby, approaching three years sober, I can say with full confidence that every good and beautiful thing in my life is a direct result of my sobriety.
I was so scared to quit drinking. But I knew that alcohol wasn't doing me any favors. I knew I couldn't reach my highest potential, couldn't be my best self, couldn't live my best life while I was drinking. It has been so amazing to find the joy and beauty in life, uninhibited.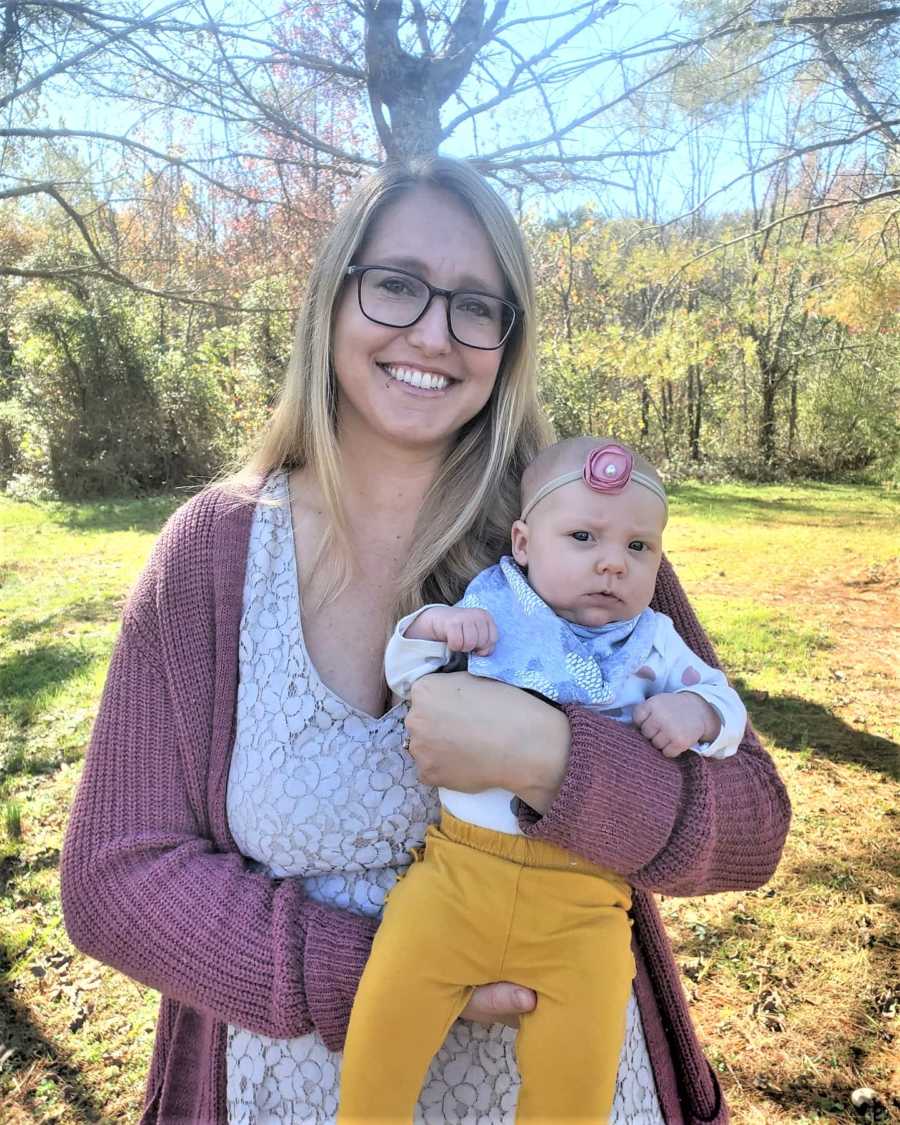 If you feel a tugging in your heart to make a change, listen to it. Make a change. Do it scared. Just do it. Your best life, your highest self, is out there waiting for you."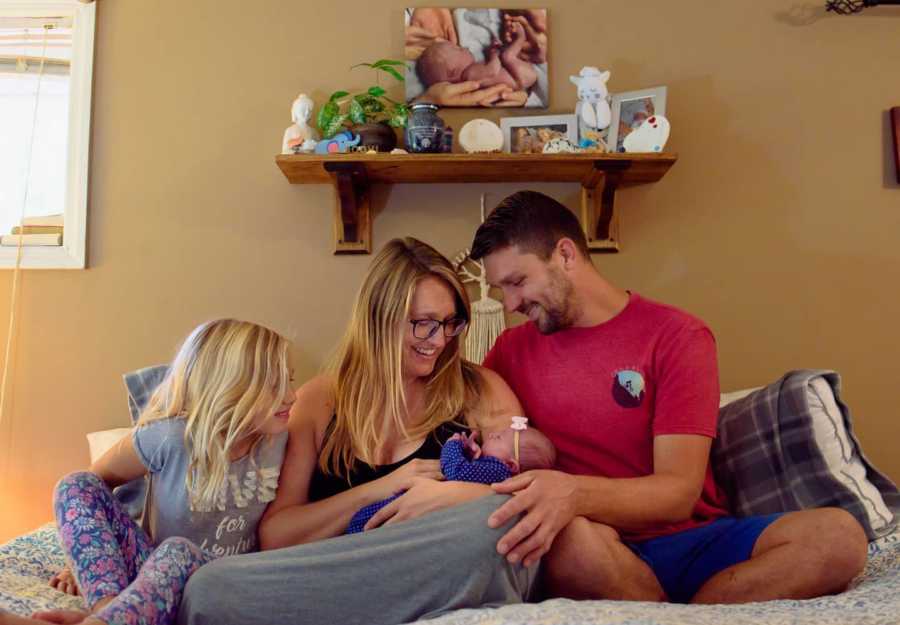 This story was submitted to Love What Matters by Amanda Scharwath. You can follow her journey on Instagram. Submit your own story here and sure to subscribe to our free email newsletter for our best stories, and YouTube for our best videos.
Read more stories about recovery here:
'I awoke to no vision in my right eye. I was sitting on a lobby floor, half dressed, my friend begging me to stand up.': Woman overcomes decades of alcohol abuse, now nearly 2 years sober
'I found his gun while blacked out. I held it to my head, trying to pull the trigger. His roommate ripped it away.': Woman's life has changed 'drastically' since becoming sober, turned her 'nightmare' into a 'blessing'
Provide hope for someone struggling. SHARE this story on Facebook to let them know a community of support is available.