"My husband and I met when I was 15 and he was 17, and started dating soon after. We were high school sweethearts, and knew very quickly what we had was something special. We got married in 2006 and shortly after decided we wanted to start our family.
We quickly found out, however, it was not going to be as easy as we hoped. I grabbed an ovulation predictor kit one day at the drug store in hopes it would give me more of an idea of the cycle that my body was on, but when I used it, I didn't get any positive reading. I thought maybe I did the test incorrectly somehow. I went back to the store the next month and picked up two more tests. Still nothing. I invested in a more advanced, electronic fertility tracker and still was coming up with nothing, and I was starting to panic. I decided to make an appointment with a reproductive endocrinologist.
The fertility specialist confirmed what I was thinking. I wasn't ovulating on my own. When he saw the look on my face, he assured me it was an easily fixable problem. And it was. But still, I wasn't getting pregnant. We increased the dose of the medication I was on… and still nothing. We tried IUI's multiple times. Then we switched to injectable medications, where I needed daily shots in my stomach, and coupled that with IUI's… and still nothing. I had to undergo painful and intrusive tests to rule out other causes as to why this was not happening for me. I was diagnosed with 'unexplained infertility,' which just seemed to me like a fancy way of saying 'we don't know what's wrong with you.' It had now been years since I began trying to get pregnant, and I was losing hope.
I have been a Christian since I was a young child and I myself would not be here without the miracle working power of God. I was born 2 months premature via emergency C-section in 1982 and was faced with an onslaught of medical problems. I had a hole in my heart, had seriously undeveloped lungs, and required 100% oxygen. Doctors told my parents I would be in a persistent vegetative state and would be completely blind. But it didn't matter, because they said I would not survive my first night anyway, and gently told my parents to say their goodbyes to their first baby. In front of an entire room of doctors and specialists, my father reached his finger through the wires keeping his little girl alive, placed it on my forehead and prayed out loud, 'Father, please heal my baby girl.' Doctors shook their head in sadness for the distraught new dad who was in denial. But to the doctors' surprise, I survived the night. Within days the hole in my heart closed, oxygen levels were lowered as my lungs developed, and I was taken off one machine after another, until I was finally moved out of NICU and into the regular nursery and prepared to go home, one month before I was even scheduled to be born.
Fast forward 27 years later – In January 2010, after an emotionally wrenching, years-long battle with my own infertility, I made a deal with God. I promised Him that if He would let me get pregnant, I would read every word of the Bible, cover to cover, in one year.
I so desperately needed something to DO, something I could control, something to focus on. And I knew exactly what my condition would be. Every year one of my New Year's resolutions would be that I was going to read the Bible cover to cover in 365 days. And every year, as with most New Year's resolutions, I would get a couple days or weeks into it and lose steam and interest. But this year was going to be different. I got on my knees and basically told God the plan. 'I'm going to read the Bible cover to cover in one year, and when I do this, You are going to give me a baby.' I started right away.
At my next appointment, my doctor told me there was no reason to do anymore injectables or IUI's because they weren't working. He wanted to begin the In Vitro Fertilization process with us. But I stopped him and asked him to try the way we had been doing ONE MORE TIME, before we moved on to other tactics. He didn't think it was going to do any good, but he agreed.
I was pregnant 3 weeks later. I knew it too. Throughout this entire journey it was the only home pregnancy test I had ever taken. I was that sure. And it said the word we had been waiting to hear: 'Pregnant.' My doctor confirmed it two days later. I thought that was where this miracle story would end.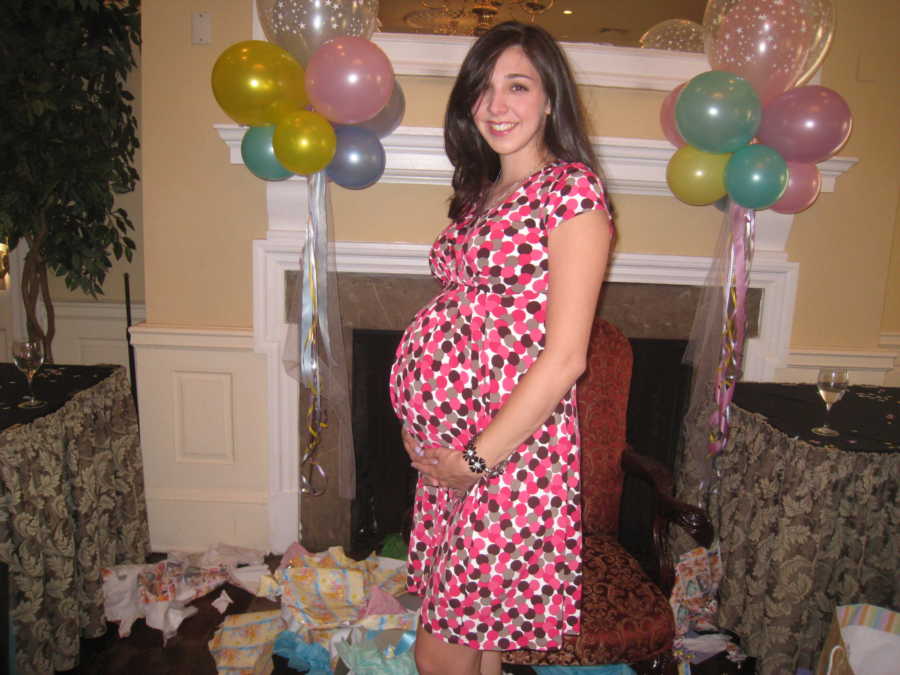 Two months later I was back in the doctor's office for a routine sonogram. My husband excitedly sat next to me as we listened to a heartbeat. But then I noticed my doctor became quiet and was staring intently at the screen in front of him. My own heartbeat started racing and I began to panic. I thought something was wrong, and started asking a million questions. The doctor smiled and told me nothing was wrong. I began to relax, but then he said words I will never forget: 'There are three.' My mind started racing again. Three? Three what? Three arms? Three legs? Three what? 'Three babies. You're going to have triplets.' We found out that God, as He usually does, did more than we could ask or think. We were pregnant with not one baby… not two babies… but with triplets.
I sat there in shock, as my husband danced around the room, whooping and hollering with his hands in the air like Rocky Balboa. Before I could even share in his excitement, we were whisked down the hallways into the head of the department's office, and the door closed behind us. He congratulated us, but very clearly told us the road ahead of us would not be an easy one. He began to list all the possibilities, all the things that could go wrong. He told me I would be on bed rest for a large portion of the pregnancy. He gently suggested that we didn't have to keep all of them, if we didn't want to take the risk or go through all that. I could 'reduce' down to one or two.
That snapped me back to reality. I told the doctor I absolutely DID need to keep all of them. I asked him to pick any date on the calendar that I needed to make it until in order to ensure they would be healthy and developed. He took out his calendar, paused for a minute and said 'September 25.' (This was in MARCH.)
I cried all the way home. Not happy tears. I was overwhelmed. I was scared. I questioned God and wondered if I would be up to the task He had given me. One night shortly afterwards I started bleeding, and thought I might lose one or two or even all of the babies I was carrying. I got on my knees in my living room and audibly cried out asking God to forgive me for my doubt after everything He had done for me. I asked Him to let me keep all of the babies. I had a renewed sense of purpose and determination. I knew I could do this. I circled September 25 on my Bible reading chart and read my Bible every day like I promised God I would. And I prayed every day that God would get me and these three to September 25.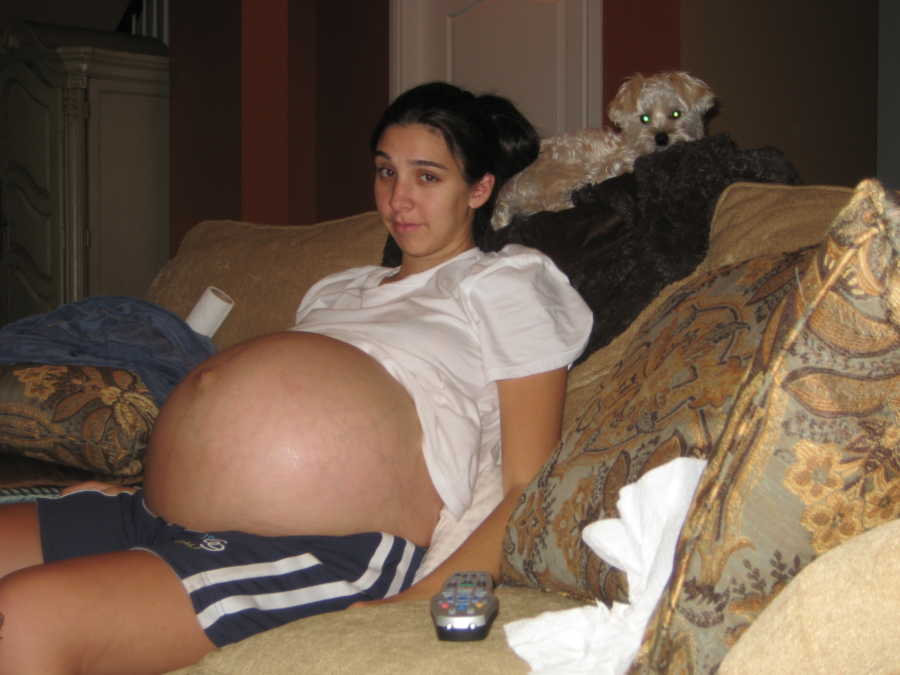 My pregnancy was perfect. Not one issue. I wasn't put on official bedrest as was predicted. Doctors told me I had a better pregnancy than some of their patients carrying one or two babies.
My water broke, naturally, at 3:00 a.m. (yes, THREE a.m.) on September 25.
We drove 33 miles to the hospital, got off at exit 33, parked in parking garage 3, and were taken to the 3rd floor where we had 3 perfectly healthy triplets that defied the odds x3.
These children were born ON September 25, the exact day the doctor picked off the calendar 6 months earlier, the day I had been praying for.
Baby A. 5:47 a.m. 5 lbs 10 oz.
Baby B. 5:50 a.m. 5 lbs 11 oz.
Baby C. 5:51 a.m. 6 lbs 4 oz.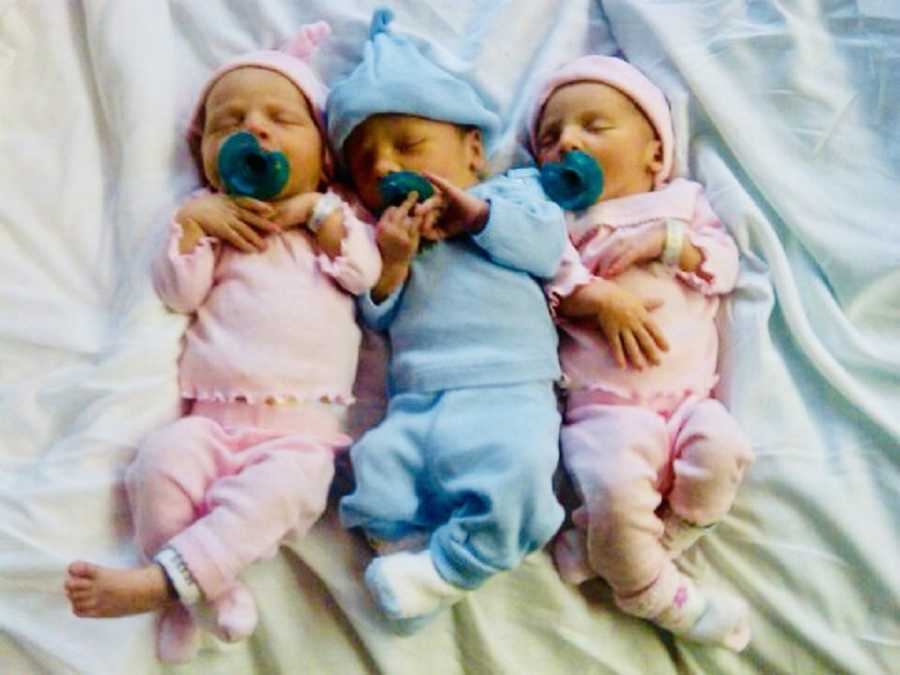 They didn't spend one minute in NICU. Doctors and nurses from all over the hospital came into our room every day to take a look at the 'non-NICU triplets.' It was unheard of. My doctor suggested that maybe he should tell all of his patients to start praying.
One time I had a different doctor say to me that 'your body wasn't designed to have triplets.' I looked at him and said, 'with all due respect, that's exactly what God designed me to do.'"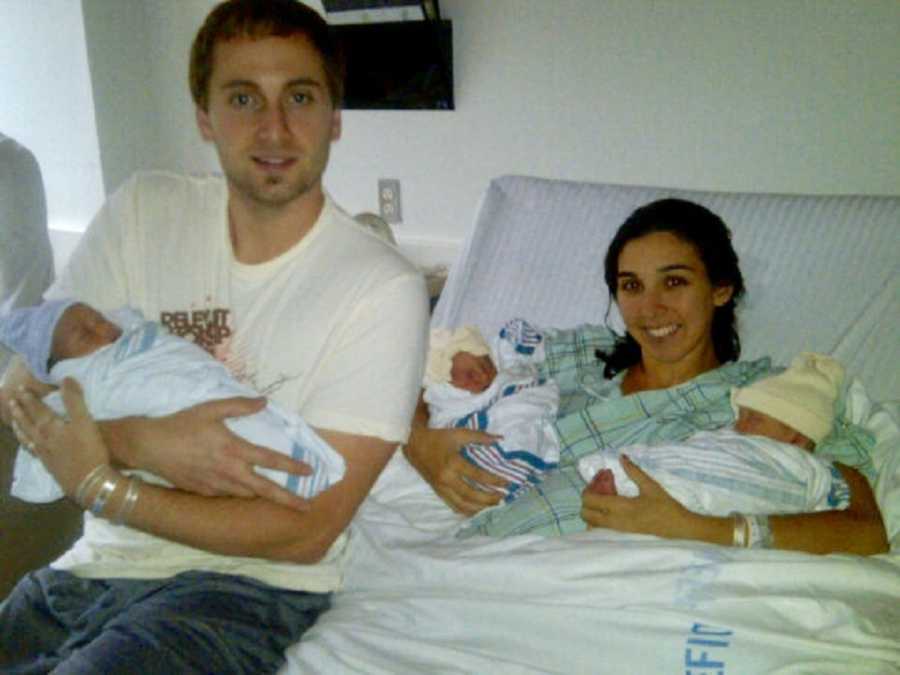 This story was submitted to Love What Matters by Kristen Taormina. Be sure to subscribe to our free email newsletter for our best stories.
Read more stories like this:
'Terminate one baby.' My weak heart couldn't handle triplets. But as a triplet myself, I wanted all three.': Triplet births triplets against all odds, delivers 3 'healthy, amazing little miracles'
'It was a miracle. I was in my 40s! I completely doubted my chances of getting pregnant. We found out it was triplets. We couldn't believe it.'
SHARE this story on Facebook if you believe miracles can and DO happen!