"June 2017. I had my dream husband, my dream home, my dream job…my dream life, really. Things were good. I was happy. I was content. I thanked God daily for my amazing husband, for our marriage, and for the life we had. I didn't take it for granted.
Then I got the call that changed everything.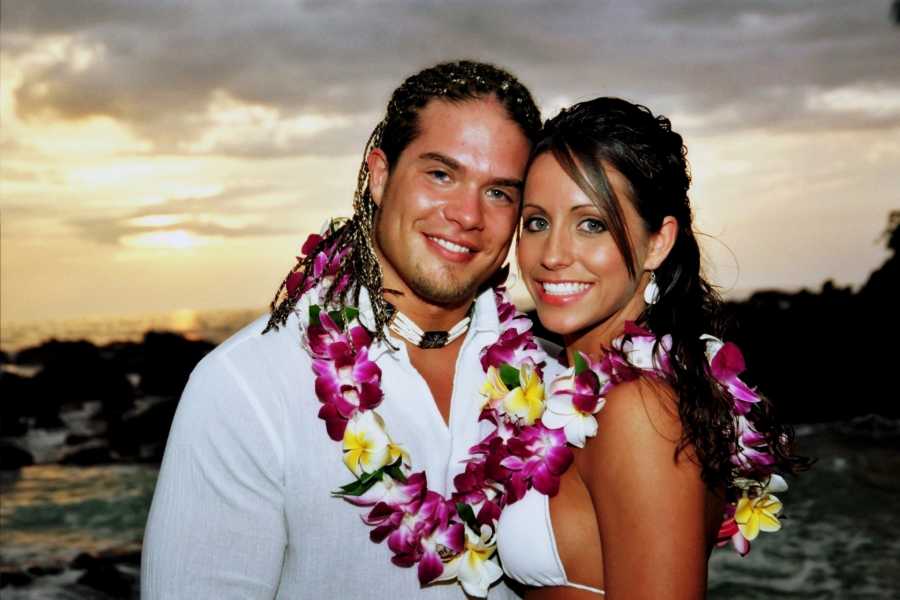 June 27, 2017. It was a Tuesday. I was sitting at my computer at home, when I got a call from my husband around 3:00 in the afternoon. He told me he was at the hospital, and then he said the 4 words I never expected to hear: 'The tumor came back.'
My heart stopped. That was the moment my life was turned completely upside down and would never be the same.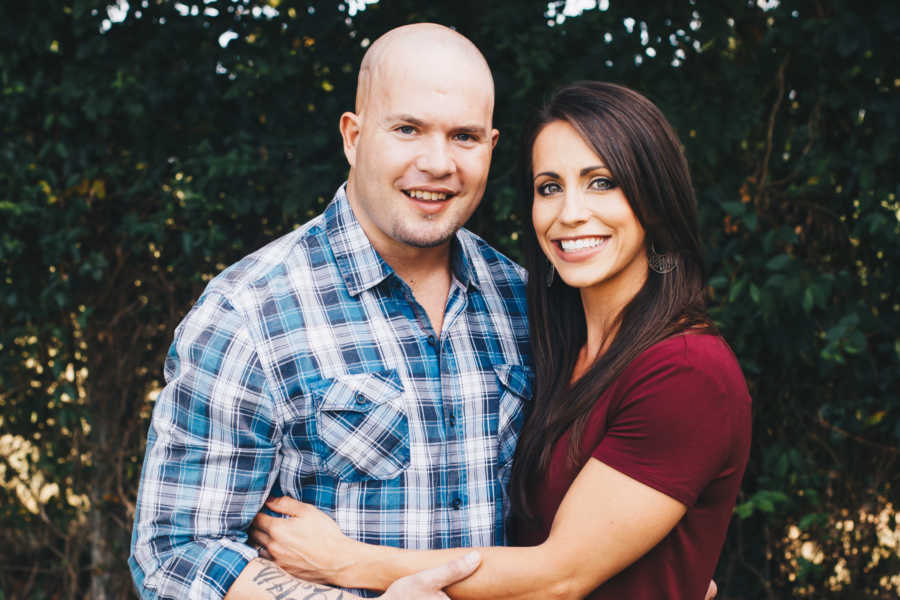 My husband of 12 years, Matt Cappotelli, had been diagnosed with stage 2 brain cancer in February 2006, about a month before we got married. At the time, Matt was a professional wrestler training at Ohio Valley wrestling in Louisville, Kentucky, and was employed by the WWE after winning a reality TV show called Tough Enough in 2003. He was on the verge of fulfilling his dream of debuting live on Monday Night Raw when he found out he had a brain tumor that put his dreams of becoming a WWE superstar on hold indefinitely.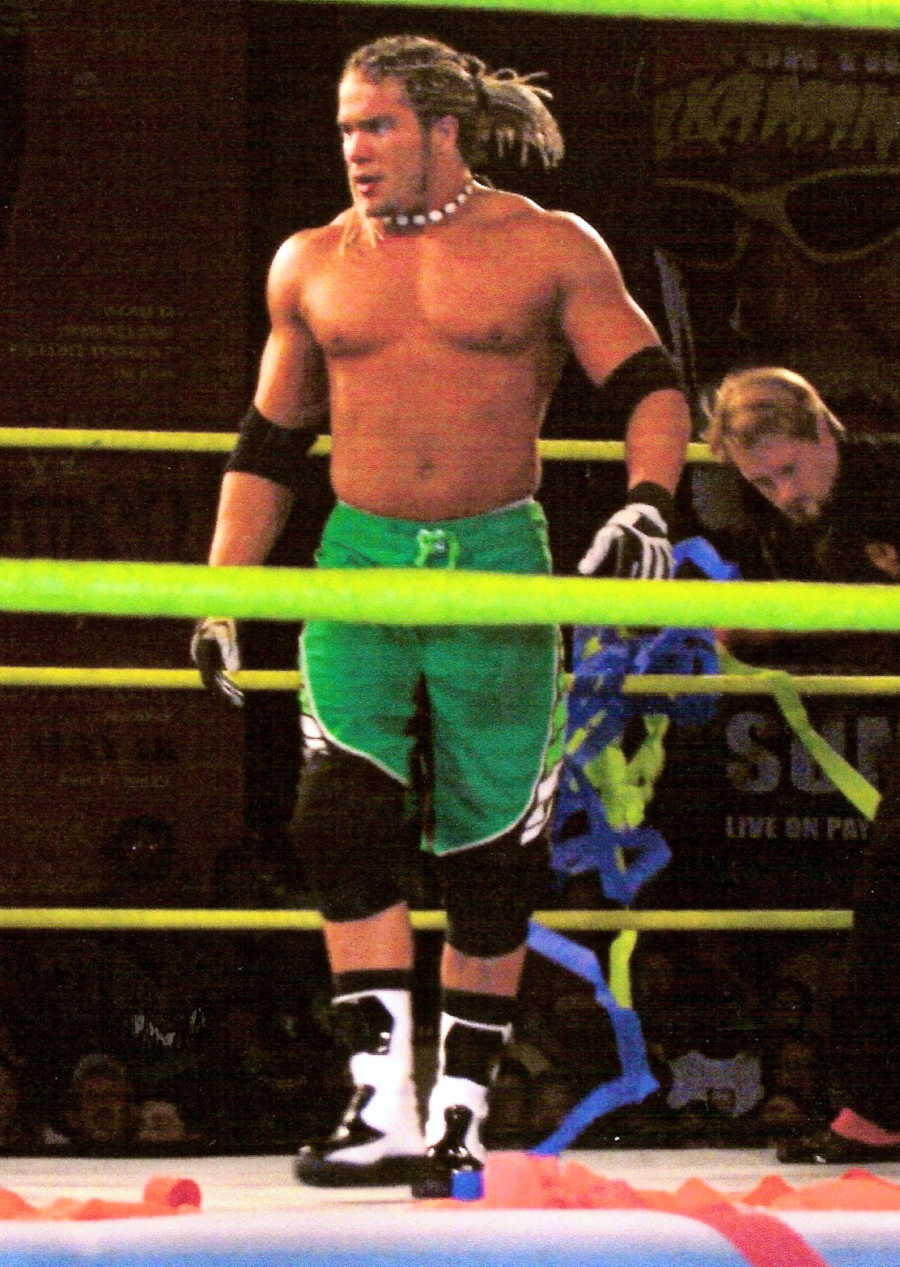 Matt had surgery in 2007 to remove the tumor from his brain, and then did 6 weeks of proton radiation, followed by oral chemotherapy for 2 years after that. For the next 10 years, he had MRIs regularly, starting with every 3 months, then every 6 months, and he was about to go to one yearly MRI from that point on. For 10 years, his MRIs were clear. For 10 years, he was cancer free. Naively, I thought this would always be the case. I thought his fight with cancer was over.
Little did I know, the worst was yet to come.
On that Tuesday morning, June 27, Matt had gone in for a routine MRI. I didn't think anything of it, and at this point, I didn't even worry when he had an MRI anymore. After I hung up the phone with Matt that afternoon when he called me with the news, I immediately broke down. I couldn't hold back the tears. My biggest fear and worst nightmare had come true.
Things are somewhat of a blur after that. When I first got to the hospital, Matt was in an ER room with his boss, Bob Scott. He stayed and talked with Matt and I for a bit, and then prayed with us before he left. Matt would be staying at the hospital that night, so they told us they would be moving him to the neurology floor. I remember they had us wait in a small private waiting room while they were getting a room prepared for him. That's when Andrew, part of the brain surgeon team, came in to talk with us about the MRI findings.
Andrew explained how the tumor had grown back, and while we didn't know for sure what it all meant, we knew by his demeanor it was not good. At that point, Matt and I were both in tears. 'Can I pray with you?', Andrew asked. Of course, we said yes. That moment was so special. I have never had a doctor, nurse or anyone like that pray with me before, so it meant a lot. It was just another indicator that God was there with us, through every second of this.
Later that evening, the brain surgeon came to our room to discuss things more in depth and to give us our options. 'The tumor is significant in size, and has transformed into a much more aggressive tumor than your previous one,' he explained. It had completely refilled the space where the last tumor had been and had also expanded to a larger area near the brain stem. The doctor's exact words were that he was 'shocked' at how fast it had grown in the 4 months since Matt's last MRI in February.
Our next questions were, 'Okay, what now? What do we do?' The doctor explained that without doing surgery, he couldn't say for sure what type of tumor or grade it was, but he did mention the possibility of it being glioblastoma (or GBM for short), which was the first time I had ever heard that word. In his words, that was the 'worst case' scenario. He explained that if it was GBM and Matt chose not to have surgery, he should 'get his affairs in order,' because he would only have about a month to live. He went on to say that even with surgery, chemotherapy and radiation, he would have around 6 months.
Wait, what? 6 months to what? 6 months to live? Is that what I just heard? 6 months. That's something you never want to hear. Those words echoed in my head daily after that. '6 months. 6 months. 6 months.'
As the doctor was talking to us, I was furiously texting my mother in law who lived in New York, filling her in on what the doctor was saying, and I remember just typing, 'It's not good.'
We immediately decided to have the surgery to remove as much of the tumor as possible. Matt's parents and brother came down from New York the next day, and the surgery took place Thursday morning at 10:30. It lasted over 9 hours. The waiting, as always, was excruciating, but I passed the time writing out scriptures, praying, and journaling.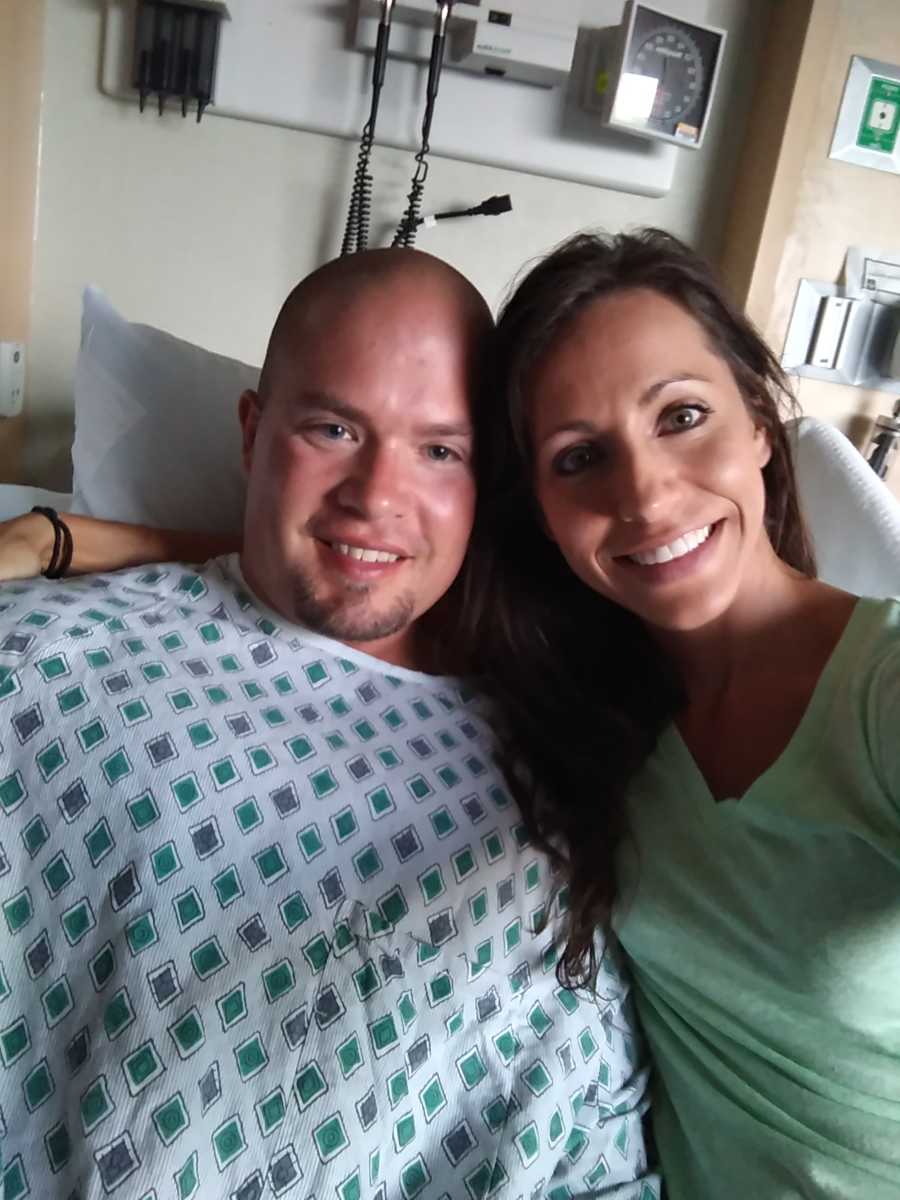 At about 9:30 p.m., the surgeon came out. 'I'm very happy with how the surgery went. We were able to get about 90% of the tumor,' he said. Matt was released from the hospital 2 days later, and then it was just a waiting game until we got the results back to confirm what type of tumor it was.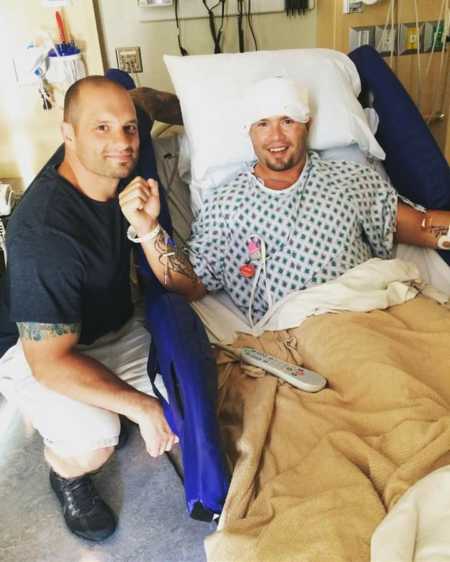 At that point, my emotions were all over the place. I was scared. The thought of losing my husband was unimaginable. I had always told him that I would have to die before him, because he would be okay, but I wouldn't. I wouldn't be able to live without him. That man was my life, my everything. But I held it together, and took it one day at a time, trusting in God, who I knew had a plan and purpose in all of this. All I could do was hope and pray and depend on Him to give me the grace and strength to make it through each day. I made a focused effort from that point on to not think too far ahead, but to live in the present and soak up and enjoy every moment I had with my husband.
About a week later, we got the results. The doctor's suspicions were confirmed: it was Grade IV glioblastoma multiforme (GBM). Even though we were somewhat prepared for hearing that, it was obviously not what we wanted to hear. This type of tumor is very aggressive and complicated… and to put it bluntly, the prognosis is not good. We knew that from the get-go.
Needless to say, that was an extremely emotional day for all of us. Matt's parents were still in town at the time, and when we got home from the doctor's office, we were all gathered together in our sunroom, crying. I remember Matt saying, 'I don't want to put you all through this.' That was so typical of Matt – to be thinking about others, not worried at that moment about what HE was going to have to go through, but what we would go through. I also vividly remember standing in the kitchen with him at some point that same day, in his arms, both of us crying. Through tears, I was saying, 'I don't want to lose you, I just can't lose you.'
The typical protocol for GBM is radiation and chemo, but since Matt had already undergone radiation, we decided to just start with the oral chemotherapy. It was a hard decision to make as far as what route of treatment we wanted to use, but ultimately we knew we had to make the most informed decision we could and then just leave it in God's hands.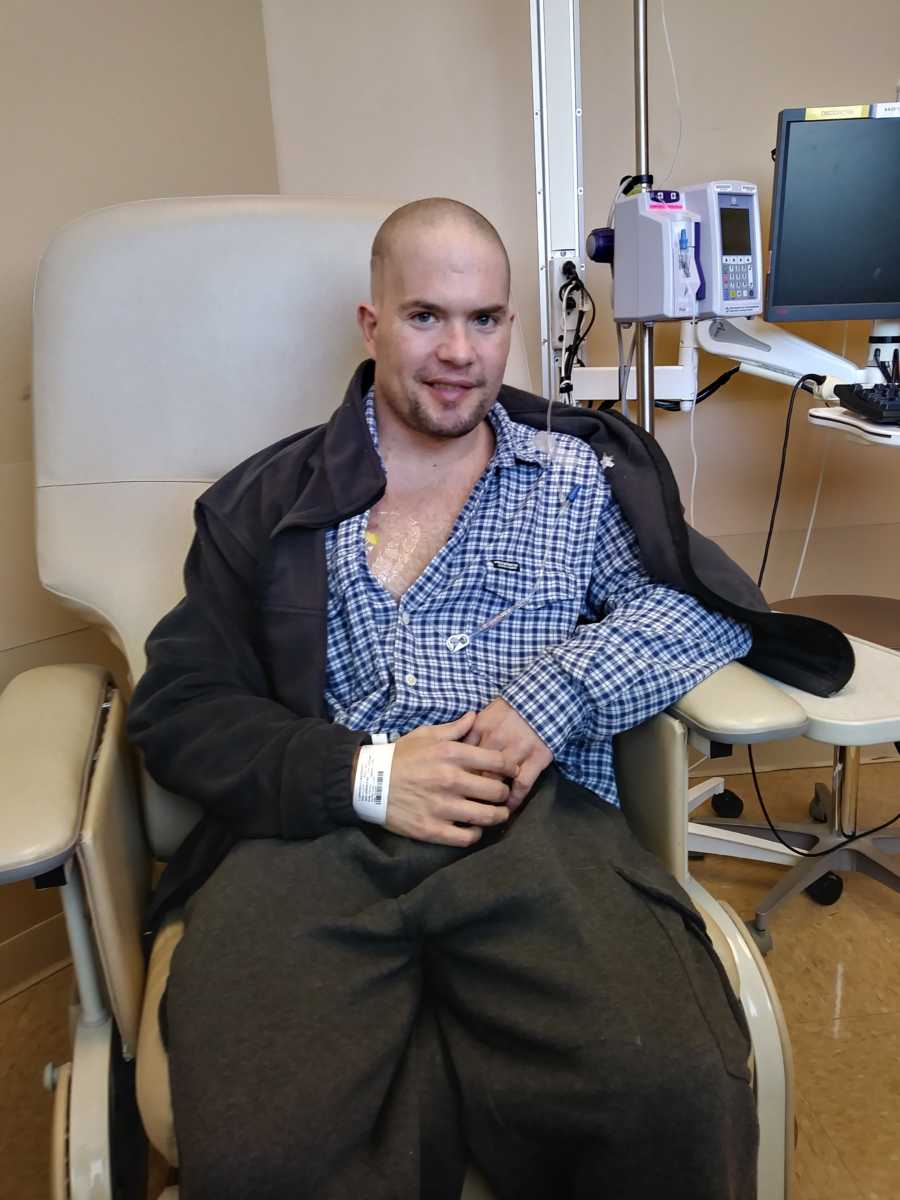 As he had the last 10 years, Matt remained positive and hopeful during this time. He posted this on his Facebook page July 17, 2017: 'Being a follower of Jesus does not exempt me from facing extreme difficulties in life, but He does promise me peace during those trials. My strength is not found in myself, but only in the one who has already overcome. John 16:33 says 'I have told you these things, so that in me you may have peace. In this world you will have trouble. But take heart! I have overcome the world.'
Along with chemotherapy, Matt also used the device Optune for a few months and until he developed some sort of allergic reaction to it. He then switched from the oral chemotherapy to an intravenous chemotherapy called Avastin in December, which was administered every other week. That was about the time when Matt came down with the flu, and things took a turn for the worse. Before the flu, Matt had been using a walker but was still moving around on his own. He had even walked around the neighborhood with his mom just a few days before, without the walker. However, that flu wiped him out and weakened him so much that after being at the hospital for five days, he was pretty much wheelchair bound.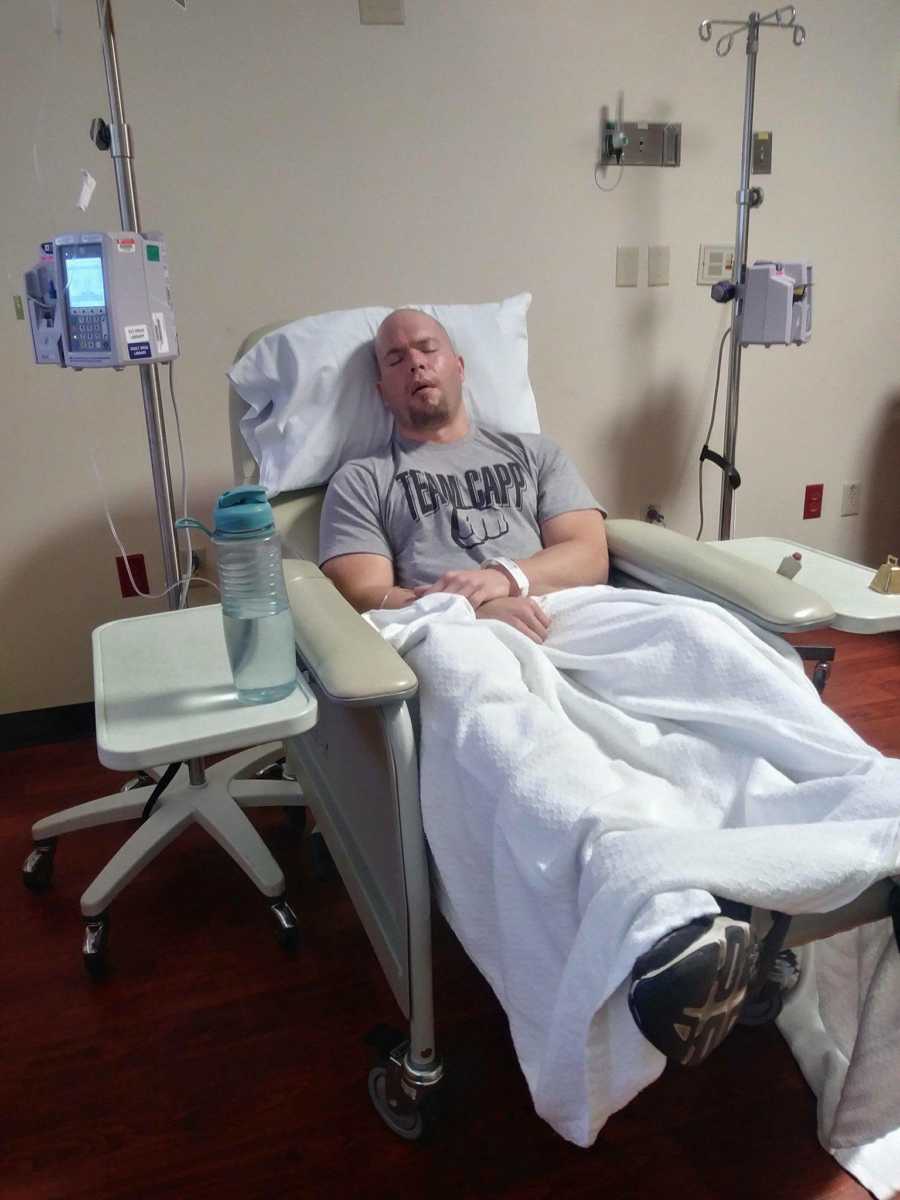 At that point, Matt's parents basically moved in with us, as Matt was beginning to be able to do less and less for himself and needed 24/7 care. That was when I pretty much became his caretaker, along with his parents. My days consisted of getting him up in the morning and getting him dressed, cooking and feeding him his food, helping him brush his teeth, and helping him to the bathroom throughout the day and night. I would squeeze meals in for myself, go to work for a few hours at the gym and try to get in a workout in, and then come home and repeat the process in the evening. Those months were exhausting, both mentally and physically, but thank God I had his parents there to help. Lifting and moving a 200-pound man around all day was no easy task.
I absolutely hated that he had to go through that, and I would have gladly taken his place. I can't imagine how hard it had to have been for him, to go from being an amazing athlete his entire life-sprinting, jumping, making tackles on the football field, lifting weights, jumping off the top ropes and body slamming people in the wrestling ring – to not being able to do anything for himself. It was excruciating watching my husband slowly deteriorate right before my very eyes.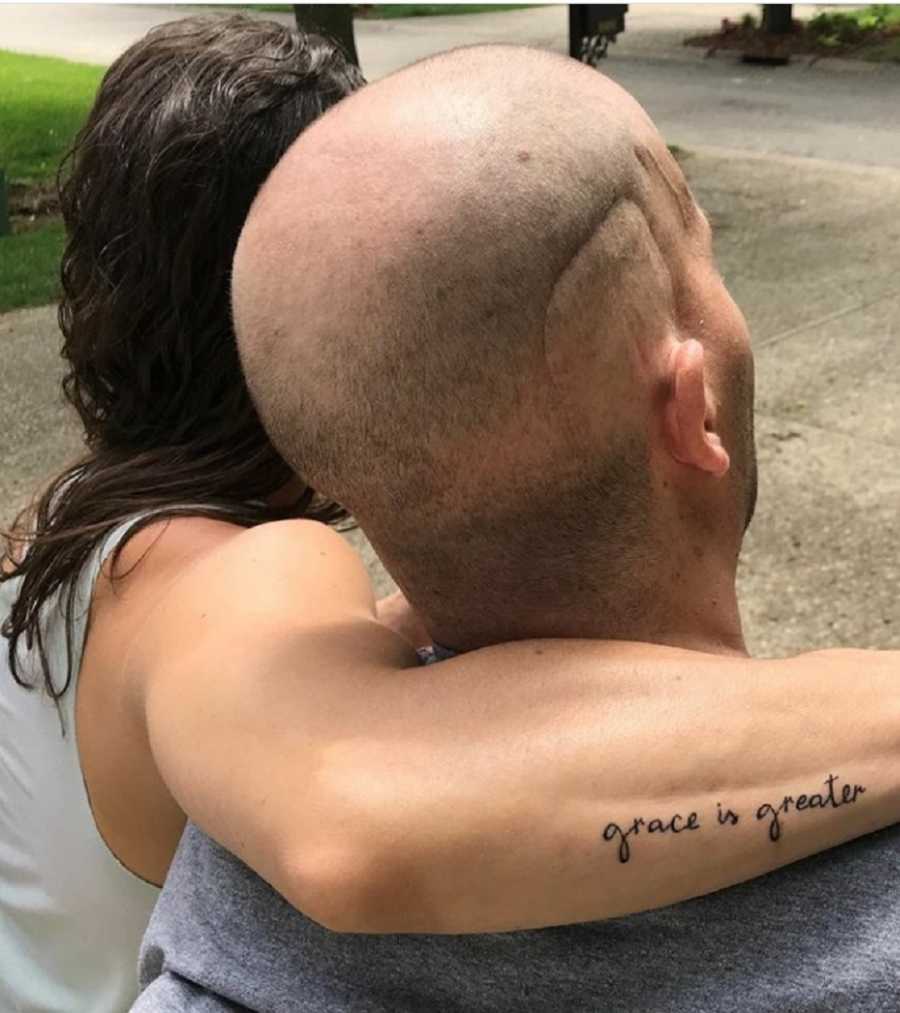 Matt continued to go to his infusions every other week, and each time, his neuro-oncologist would come in and ask him how things were, how Matt felt, and if he wanted to keep moving forward with fighting. Every single time, Matt kept his positive, fighter attitude and would always reply with, 'Yes, absolutely.' He was all in for whatever it took. There was never a time he wanted to quit, never a time he gave up hope that he would beat this. One thing I'm thankful for throughout all of this is that all the way up until the very end, Matt was still 'with it.' He never seemed confused or unaware of things. His body was withering away, but mentally, he was the same Matt he always was, still laughing and cracking jokes.
But he continued to decline as the weeks went on. At the end of April, Matt's mom and I pulled his oncologist aside at one of his appointments and expressed our concerns about Matt's continual decline. After we explained what had been going on in recent weeks, he just kind of nodded and said, 'He's dying.' Which I knew, deep down… but that's still something you never want to hear. I asked him how much longer he thought it would be, and he said that his guess was that he probably only had a few weeks to a month at most. He suggested it was time to discontinue Matt's treatments at that point. That was an extremely hard and emotional day for all of us. I felt like it was the right decision and that we really had done everything we could, but it still killed me. It broke my heart knowing there was really nothing more we could do at that point but let nature run its course.
I just couldn't even believe this was actually happening to me, my worst nightmare was coming true, that my husband was dying. I remember writing in my journal one day, 'How do you imagine a life without the person who IS your life?' It almost felt like I was living in a dream. But it was really happening. I was really losing my best friend, my life partner, my whole world.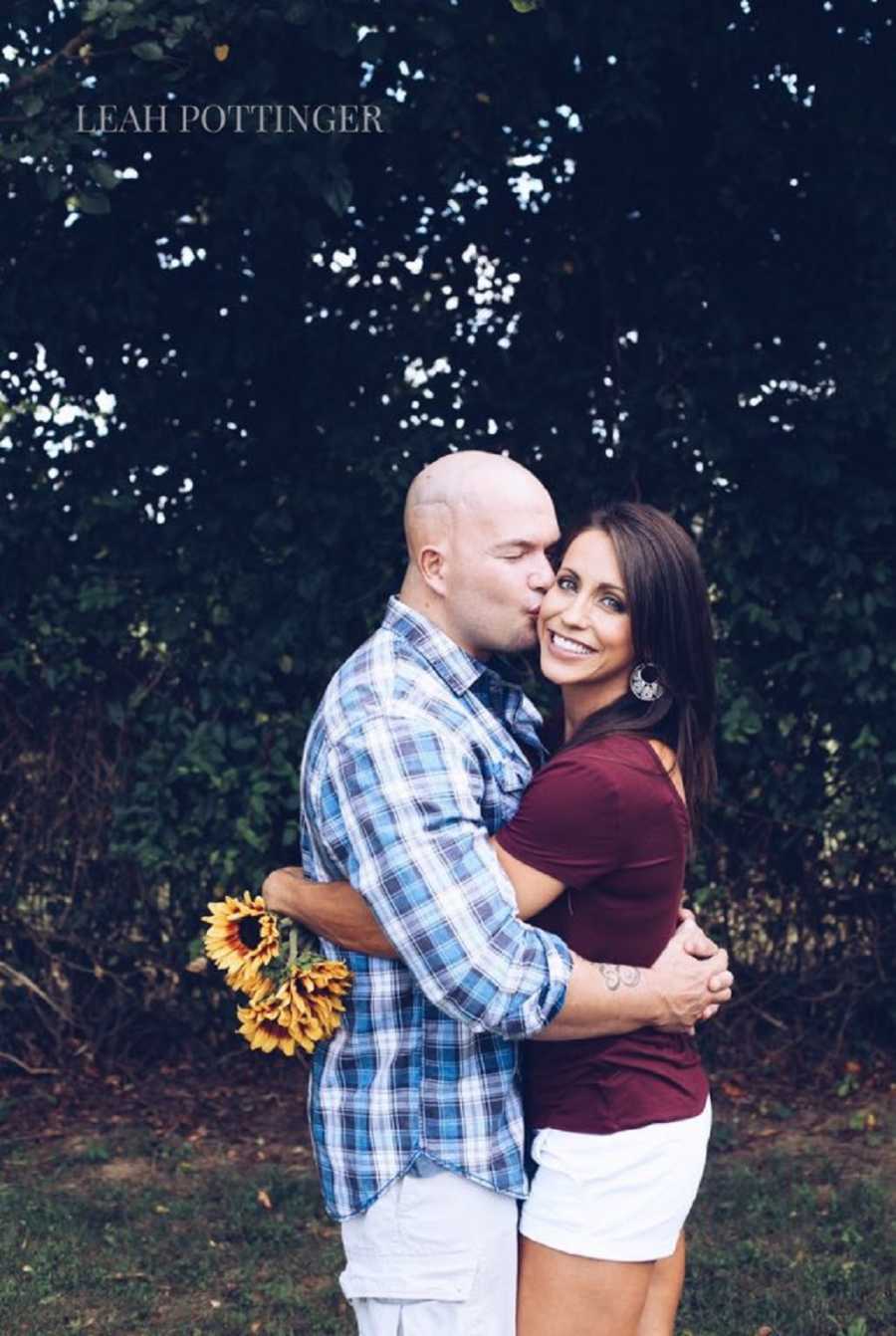 In the weeks after stopping treatment, Matt became less and less responsive, and there were some days when he just slept on and off most of the day. But there were good days, too. There were still times when he was more alert and would smile, even towards the very end. He would sometimes try to talk, but it was impossible to understand what he was saying. I missed hearing him laugh, so I would act silly and try to make him laugh, and if he didn't I would say, 'I know you're laughing on the inside!' All I wanted to do was bring him some happiness in those days.
In early May, we finally decided it was time to get hospice help. We got a hospital bed put in our room, which helped a lot. Our main concern at that point was keeping Matt comfortable and pain free. Eventually, he stopped being able to eat solid food, so he slowly became nothing but skin and bones, which was heartbreaking to see. I remember having to hold back tears one day when I was taking his shirt off because he looked like a skeleton. It literally took my breath away. It was so hard watching my big, strong, outgoing, funny, full of life husband just slowly wither away right before my very eyes. The only thing worse than your own suffering is watching someone you love suffer.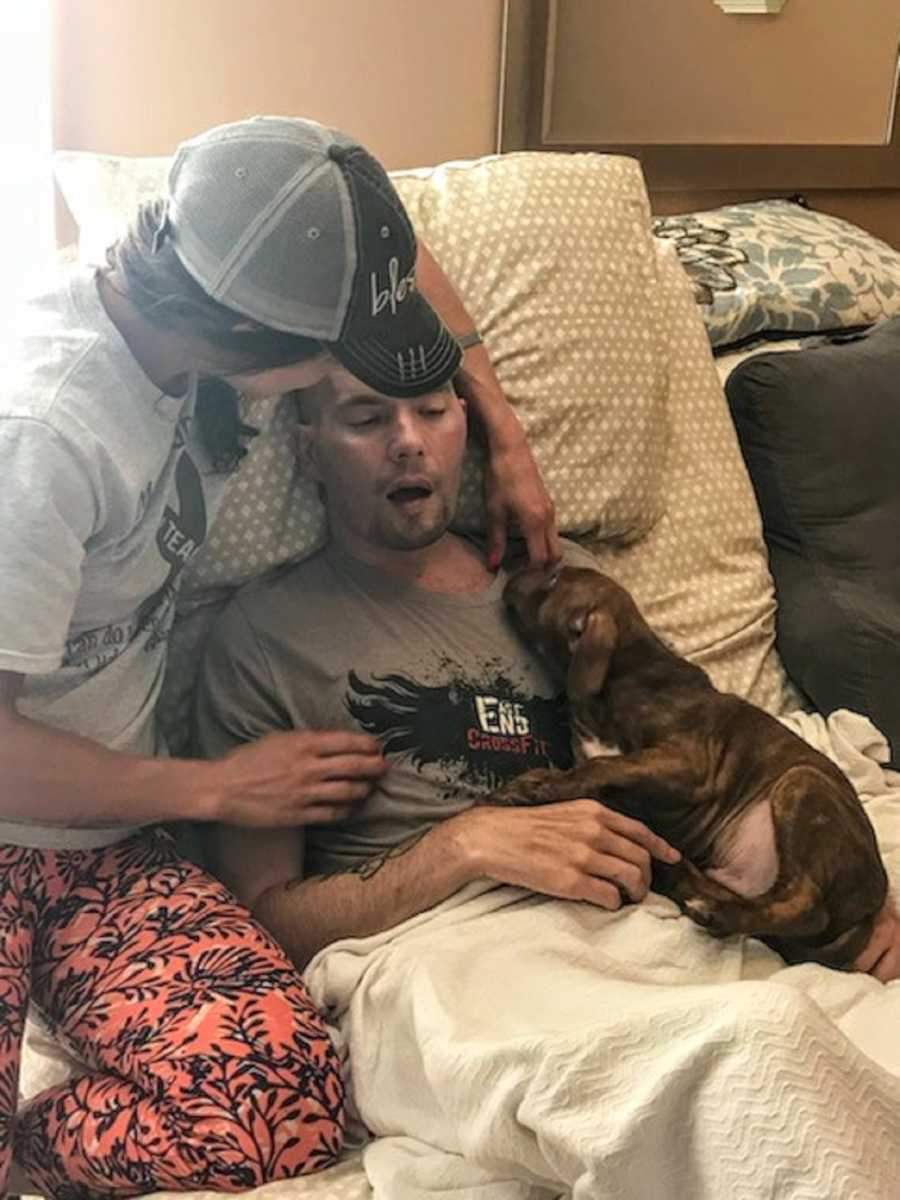 I didn't know much longer he had left, so I just loved on him and kissed him and tried to encourage him by talking to him and praying and reading the Bible to him at night…. I would remind him (and myself) that this life is so short compared to eternity and that one day we'll look back and this will all just be like a blink, just a speck, in the broad scheme of things, in light of eternity. One day we'll be with Jesus and live in pure joy for an eternity and all of these struggles will have seemed like nothing. I also made sure to reassure him that I would be okay, that 'God's got me.' Even though I wasn't sure I would be okay… I tried to prepare myself, I tried to imagine life without him, but I couldn't. I just couldn't imagine it.
In those last few weeks, all I could do was tell him I loved him every five minutes and smother him with kisses. I was probably driving him crazy, but I just couldn't tell him enough! It was like I felt the more I said it, the more he would be able to feel how much I loved him or something. I would constantly thank him for being such a good husband and for the amazing 14 years we had together and tell him how truly happy he made me. I reminded him of the amazing impact he had so many people's lives. There were some times when I would just stare into his blue eyes, and he would stare into mine, and it was like he was communicating with me without using a word. I felt like he was trying to 'tell' me all he wanted to say, but couldn't. And I felt it. I truly felt it. Then there was one morning in the middle of June, a couple of weeks before he passed, when he just started talking to me out of the blue, and I realized he was saying 'I love you!' At that point, I hadn't heard that from him in a while, and I can't even explain how overjoyed I was to hear that. Especially knowing how much effort it took for him to talk.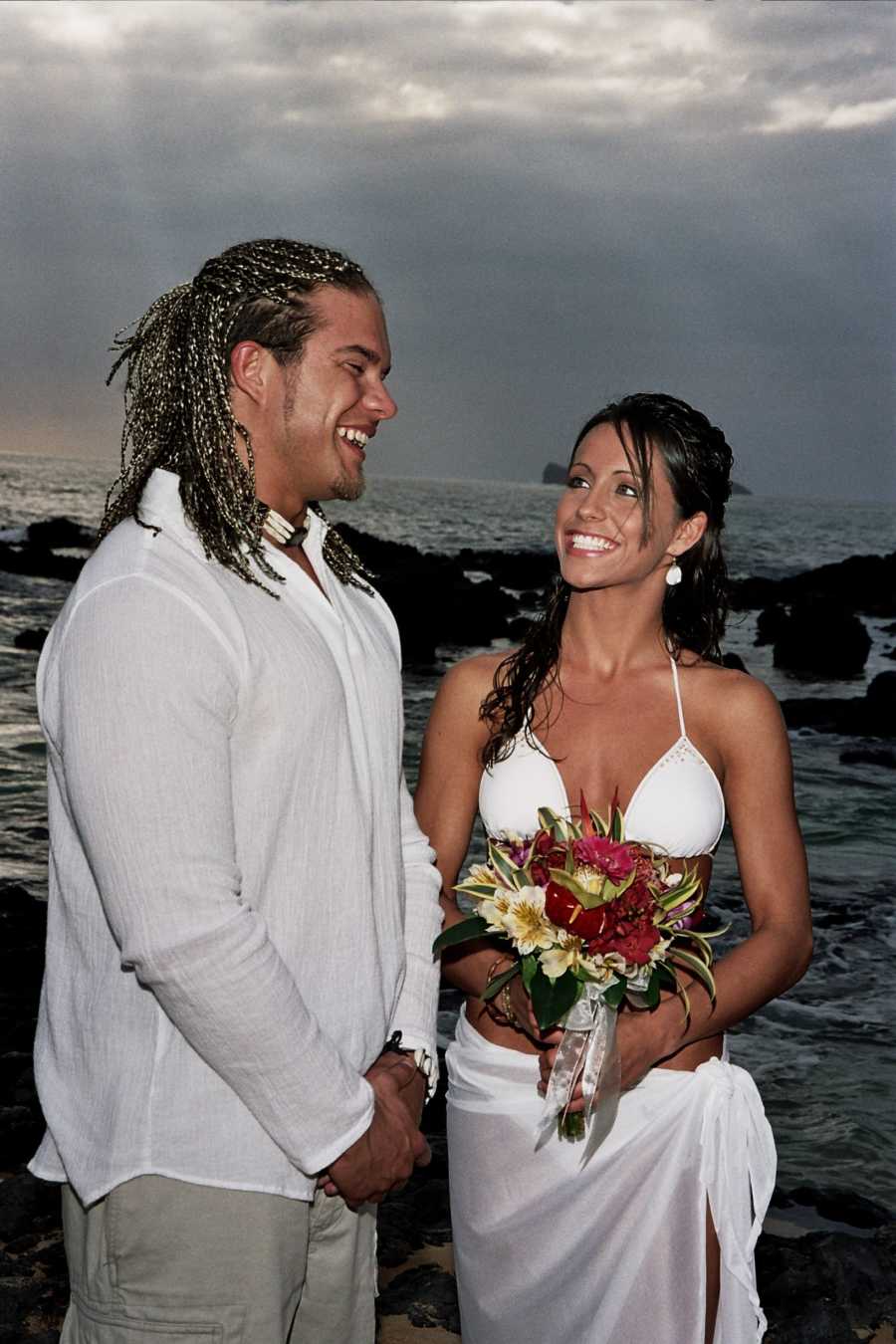 Things continued this way until Wednesday, June 27, exactly one year after discovering the brain tumor had returned. The night before, I had noticed his breathing had become very rapid and shallow and his heart rate was jumping around all over the place. He was in and out of sleep most of the day, was really pale, and would just of stare at the ceiling when he was awake.
That evening, his breathing became even faster, to the point where he was almost gasping with each breath. This lasted for about 5 hours, despite giving him a dose of morphine every 2 hours. As we were instructed, it was absolutely awful. I remember lying beside him in the bed, with my head on his chest, listening to him gasp like this for hours and hours. I just wanted it to stop. My main concern was not wanting him to suffer or be in pain or uncomfortable in any way. He wasn't really 'with it' at this point, so I don't know if he could hear or understand me, but I just kept kissing his face and holding him, telling him how much I loved him. As it got closer to midnight and things hadn't gotten better, I called for a hospice nurse to come to the house.
The nurse arrived around 1:30 a.m., on Thursday June 29th. When she saw Matt, she said to his mom and I who were in the room, 'You know what's happening, right?' We sort of just looked at her, knowing, but not wanting to say it. 'He's dying,' she said. I said, 'I know, but what do you mean? Like, right now? Like, this is it?' I couldn't believe what was happening.
She stayed for about an hour with us and gave him a couple more doses of morphine. His breathing finally began to slow. His mom and I were on each side of the bed with him, kissing him and talking to him. His skin began to turn splotchy and yellow – it was horrific to watch. There were very long pauses between each breath now. We continued to lay there and talk to him and kiss him, our hands on his chest, listening to those breaths come every few seconds…
…until another one never came.
He was gone. Matt took his final breath on June 29, 2018, around 3:30 a.m., exactly one year after his brain surgery.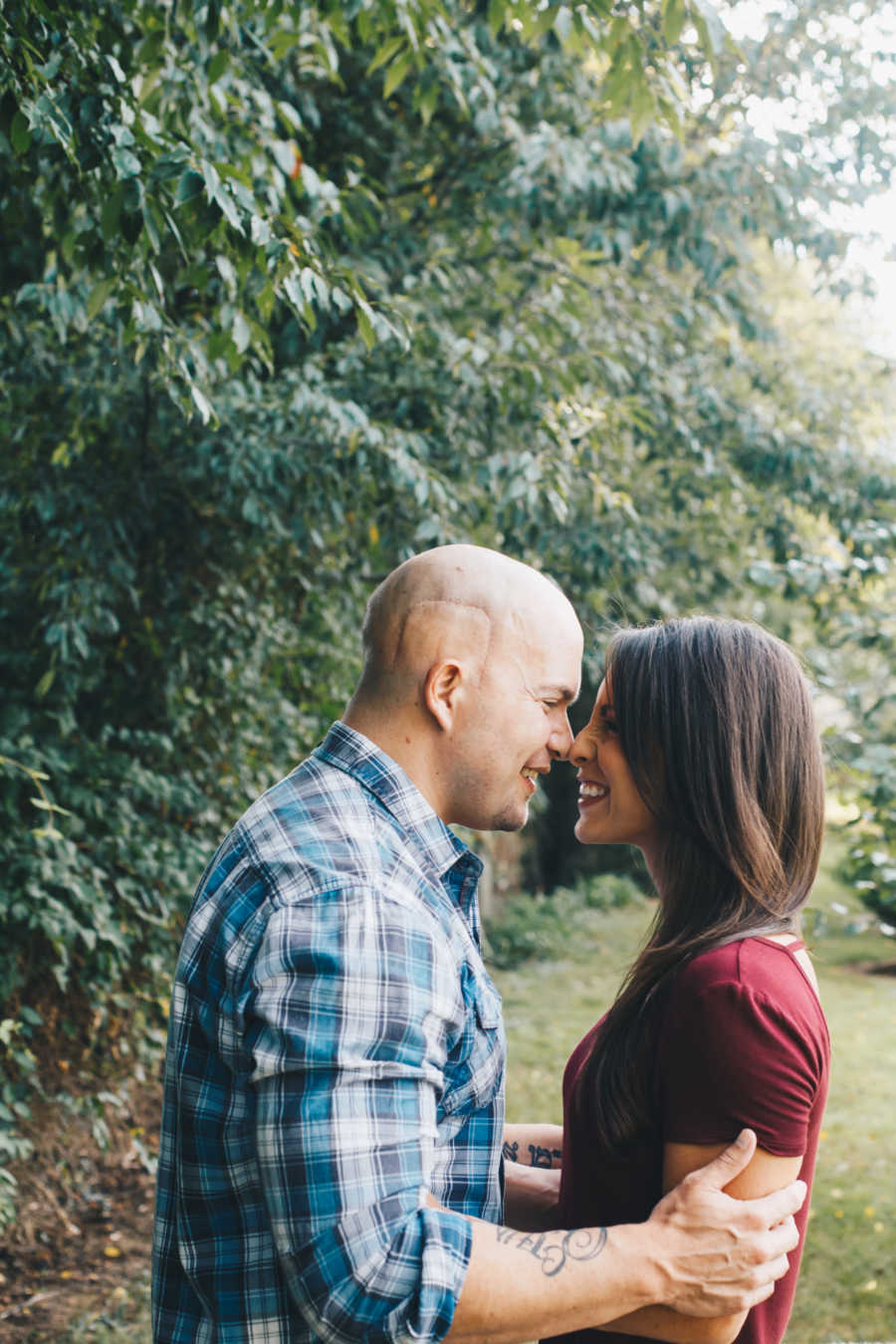 I had tried to imagine it for so long, how it would feel when he was gone…but it was so much worse than I had imagined. Even knowing what was coming, I was not prepared for how awful it would feel. It felt like my life was over.
The loneliness I felt was instant and hit me like a ton of bricks. I had NO ONE – literally no one, who could comfort me, because the only one whose comfort I wanted wasn't there to give it to me. And that felt awful. Matt was all I had ever known since I was 18 years old. He was the only one I turned to for help and advice for 14 years, and now, suddenly, I had no one. I was left to navigate this horrible thing that had happened to me and try to figure out how to live without him all on my own. Matt was my person, my best friend, my partner in life. He was the one I chose to be with for what I thought would be forever. He was my happiness – his smile was what I looked forward to every single day, even after 12 years of marriage. He was the one I wanted to be holding hands with when I was old and gray. And we would have made it. We would have been one of the ones that made it…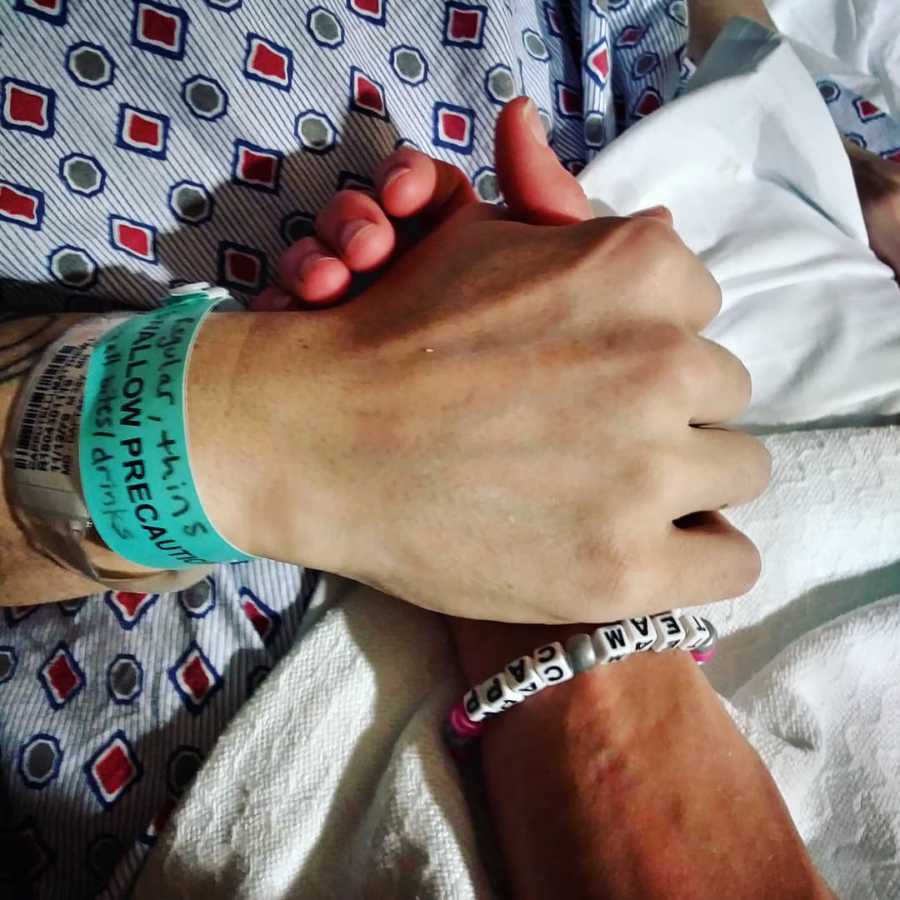 For those first couple of months, it felt like my life was on pause. There was the life I had with Matt, and when I pushed play, it would be the start of a life without Matt. And I didn't want to push play. I didn't want that life. But I had to. I had no other choice but to put one foot in front of the other and keep on living. What got me through those early weeks and months and what is still helping me deal with the grief is lots of journaling, working out, taking walks and listening to music, letting myself feel every inch of the pain and grief, instead of trying to run from it. It's true what they say about grief coming in waves… and you never know when a wave is going to crash into you out of nowhere. I can be okay for a few days, or even weeks, and then a wave will hit me and knock me right off of my feet again. But that's when I cry, write it out, pray, and then wipe the tears and carry on to face another day.
It's been almost 11 months since the day my husband took his last breath, and it has felt like an eternity. So many things have changed. I have changed. I never thought I would be living without my husband, but here I am. This new life I've found myself in is weird and bizarre, and sometimes I still feel like I'm living on another planet. This has been THE absolute hardest thing I have ever been through. Yes, as the days and weeks pass by, I get more used to life without him, used to my new routine, used to the constant ache and the feeling of emptiness in my heart, but it still hurts. Every single day. I still miss him terribly, sometimes even more as more time goes on.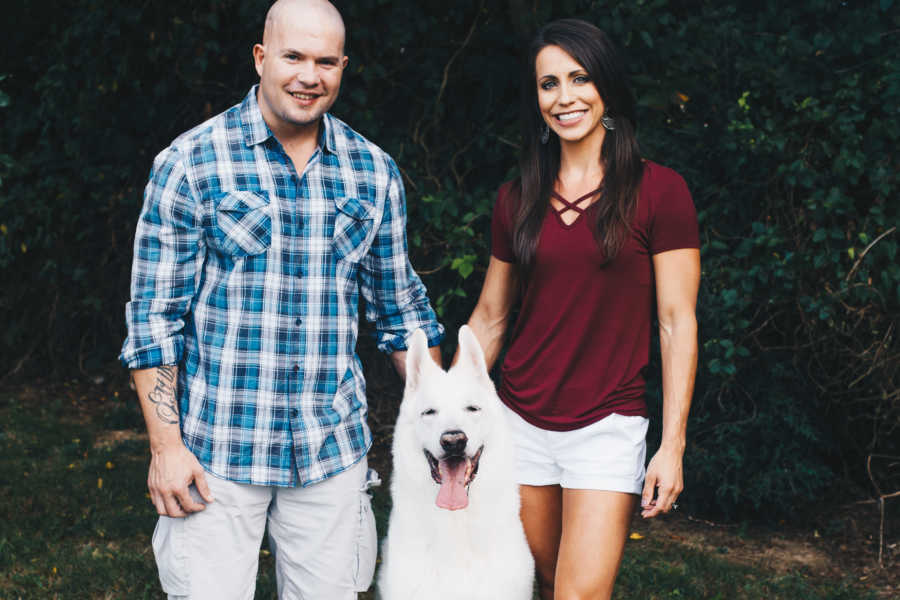 Before Matt's tumor came back, I used to pray, 'God, prepare me for what's to come. Strengthen my heart now for the things I may have to face someday.' Never in my wildest dreams would I have imagined what that would be…but God is answering that prayer. As difficult as this has been, and as much as it hurts, He really HAS given me the strength I need to get through each day. The fact that I am still here standing is a testament to God's grace, because if you would have told me a 2 years ago what was going to happen and that I would still be standing, I would not have believed you. I thought that if my husband died, I would literally crawl into a hole and never come out.
But I want to live, and I know that Matt would want that for me, too. I started a new job and have learned how to drive his manual Jeep (that Jeep was his baby!). It's one of the only things that makes me feel 'close' to him. I've been learning to say 'yes' to new things and new adventures, to get out and meet new people, and I have come out of my shell SO much. I know Matt would be proud of me.
I watched my husband fight for his life and go through brain cancer not only once, but TWICE, and through it all, he never whined or complained or asked, why me? I watched him face each day with hope and courage, always focused on others more than himself and how to bring God glory through it. I saw and read about the impact he had on so many people throughout his lifetime. All he wanted to do with his life and his story was to encourage and inspire others and to point them to Christ, and that's what I want to do to honor him and carry on his legacy.
There have been times in the past 11 months when I would have liked to fall asleep and never wake up just to escape the pain, but I know there is a reason I'm still here. And I know that Matt would have wanted me to keep fighting and not to give up. So for him, I won't give up. Just like he said in his speech after winning Tough Enough, 'Through faith, I will make it.' I will make it. I choose to keep living because Matt would have wanted me to. I choose to embrace this new life that I've been given, even though it's not the life I wanted or would have chosen. I choose to not forever wallow in my sadness but to focus on God and on living out His purposes for me. I've lost so much, but I still have a future… I still have hope… I still have Jesus. I want to show others through my story that you can live with a broken heart and survive your worst nightmare, and that joy will one day find its way back in."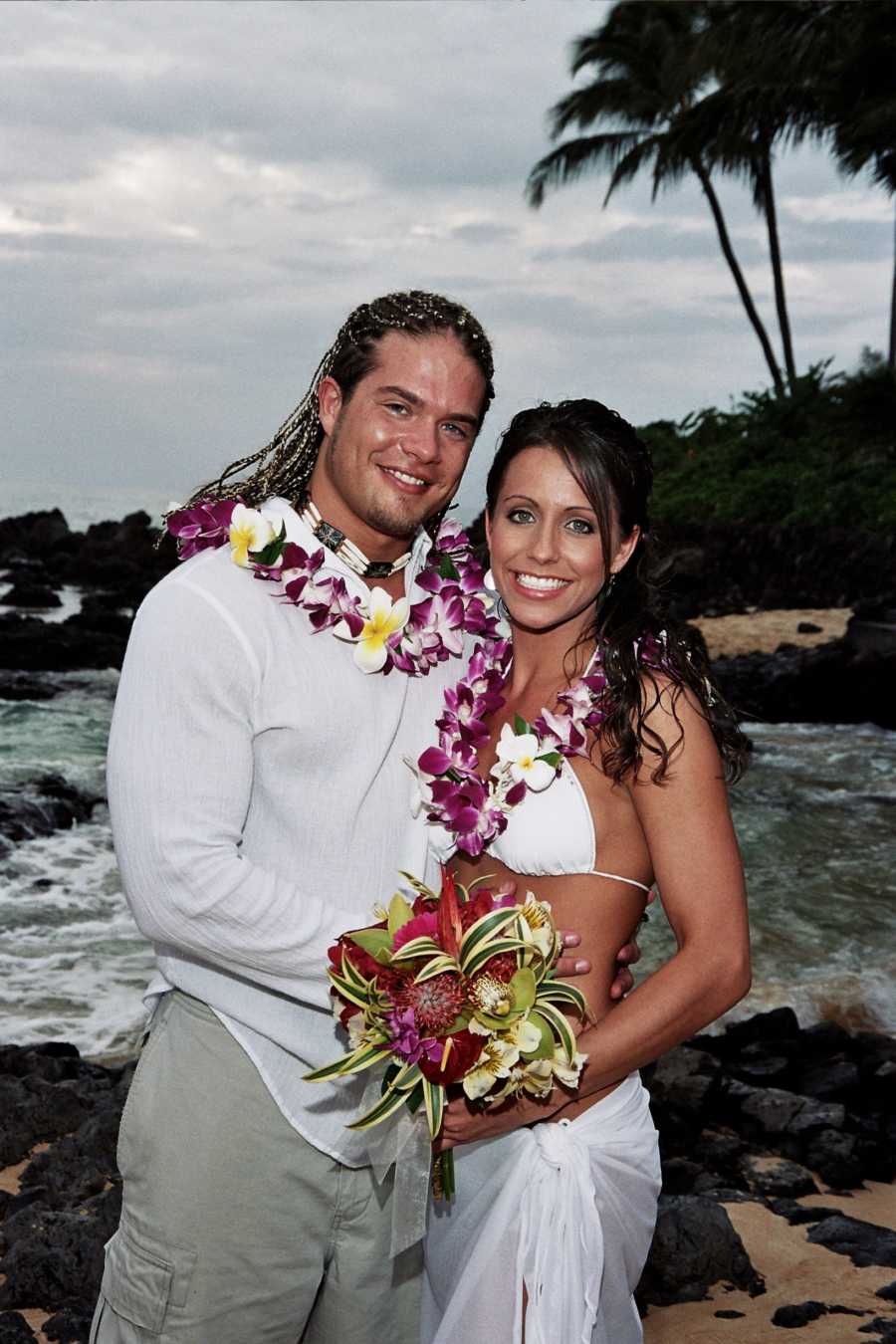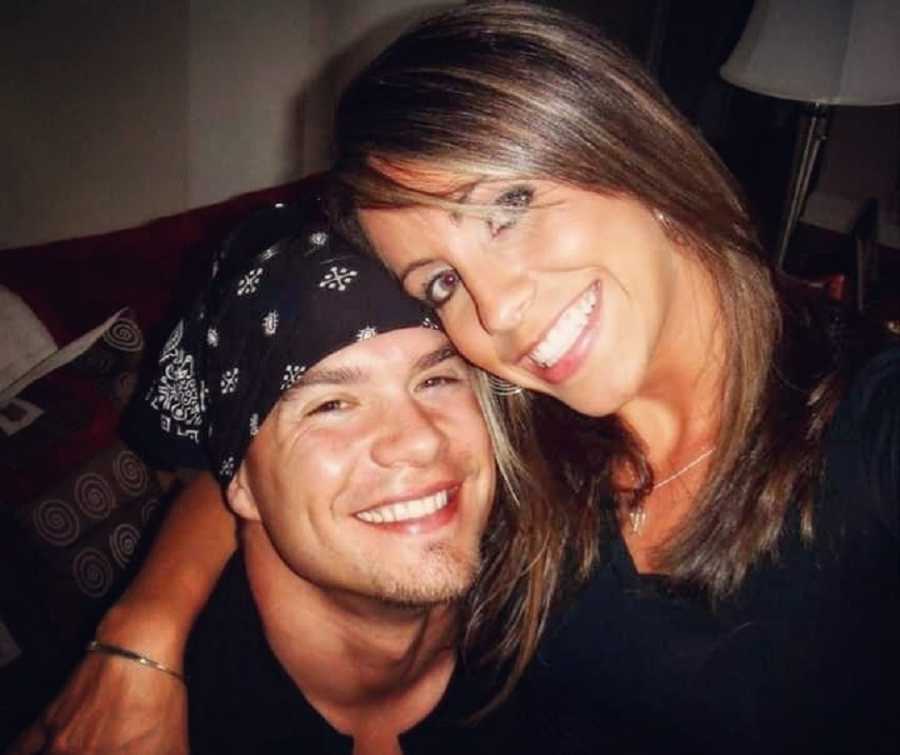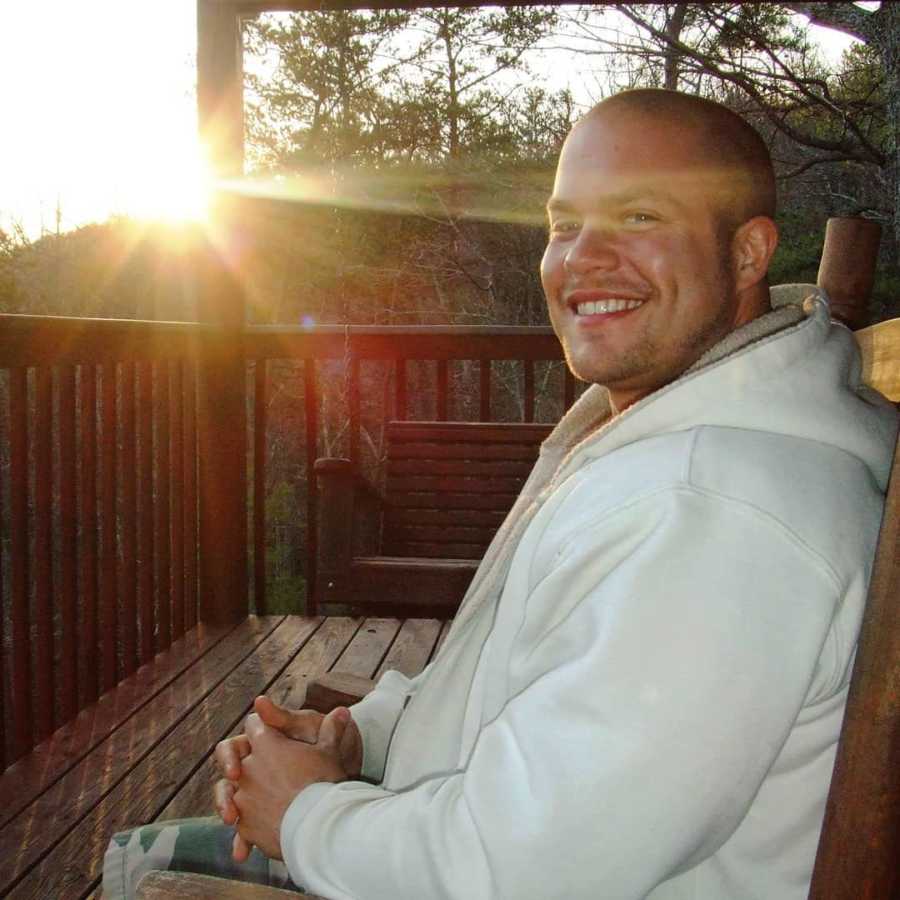 This story was submitted to Love What Matters by Lindsay Cappotelli. You can follow her journey on Instagram. Do you have a similar experience? We'd like to hear your important journey. Submit your own story here, and be sure to subscribe to our free email newsletter for our best stories.
Read more stories from those experiencing grief and loss:
'I have something I need to tell you.' He was rubbing his hands together nervously. I looked him in the eyes, and said, 'You can tell me anything.' My brain couldn't process it.'
'Mommy, what's wrong?' I held her face in my hands and brought her eyes to mine. 'Baby, there was an accident. Daddy died this morning,' I whispered to my 12-year-old daughter.'
SHARE this story on Facebook to encourage others to cherish every moment and love what matters most.