"'I love you and it's not your fault.' Those are some of the last words I ever heard my mother speak.
My mother, Wendy Aileen Murdock-Fields, was sick my entire life. She suffered immensely with Crohn's Disease, Graves' disease, depression, anxiety, and so many other health issues.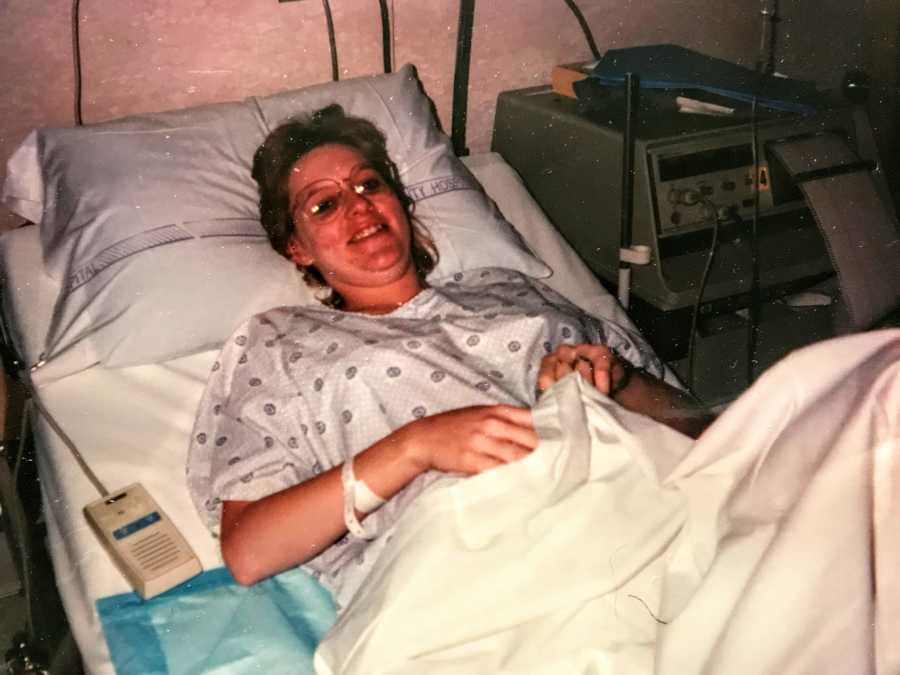 We had the most amazing mother-daughter relationship that I am so grateful for.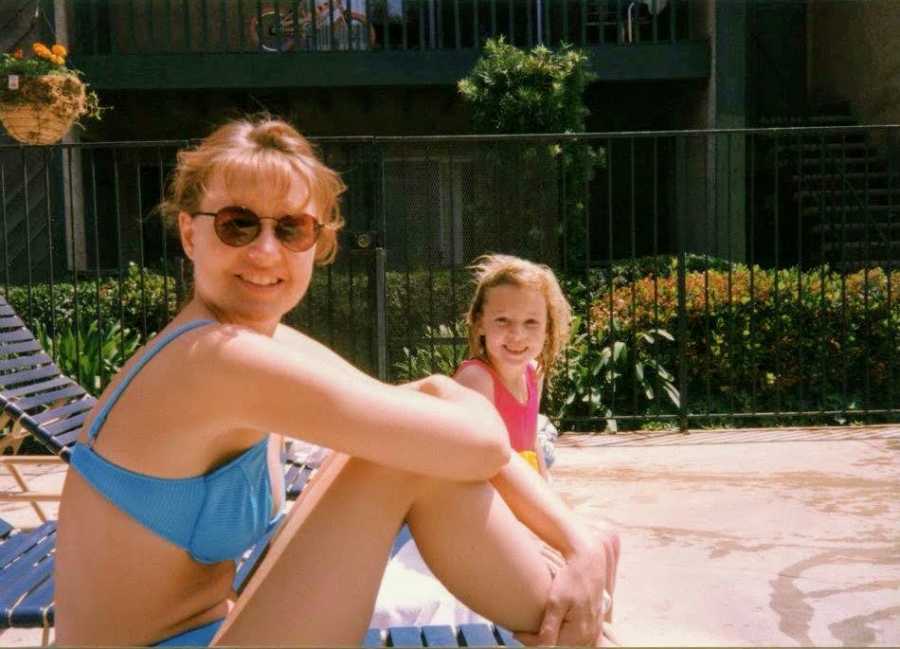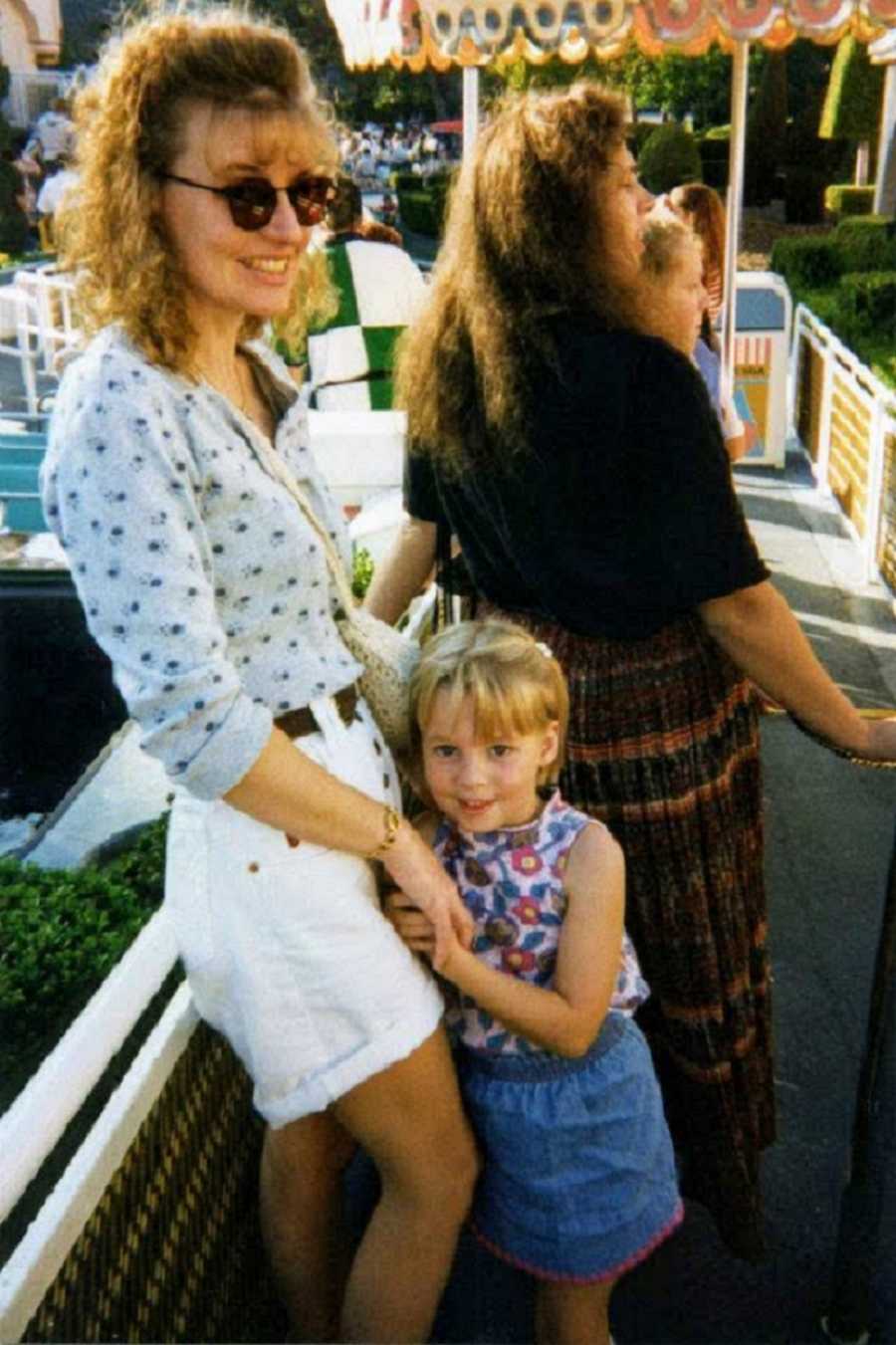 I told her everything about my life and there was nothing I felt I needed to hide from her, no matter how bad the situation was. She was always patient with me, always forgiving. She always gave the most helpful advice and was consistently loving through all of my bratty-teenage years. But she had her own demons to face.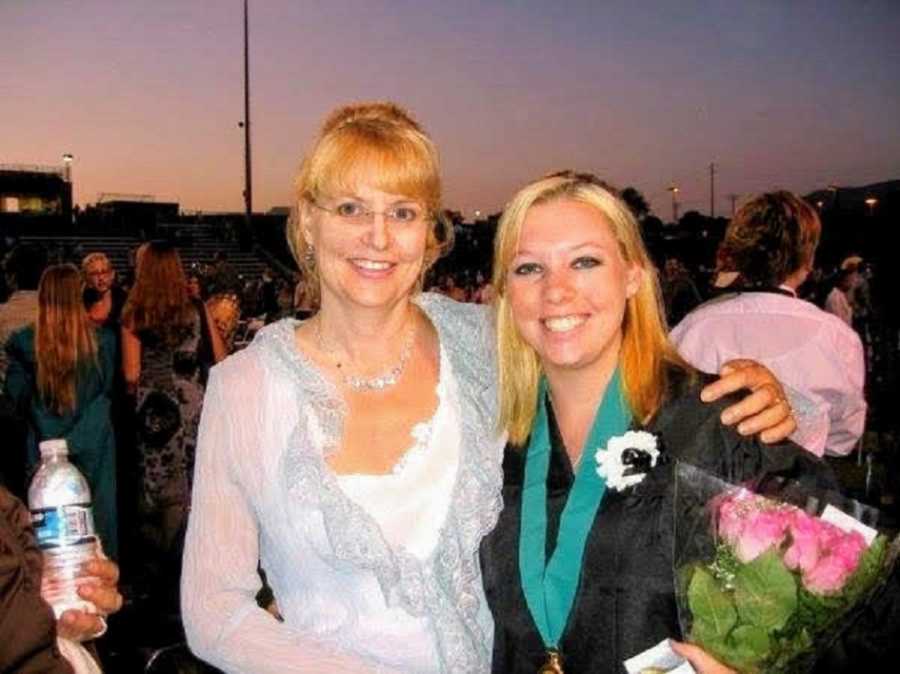 My mother had a pretty terrible childhood. It was full of abuse and stress. She married my dad in May of 1987 and I was born In February two years later.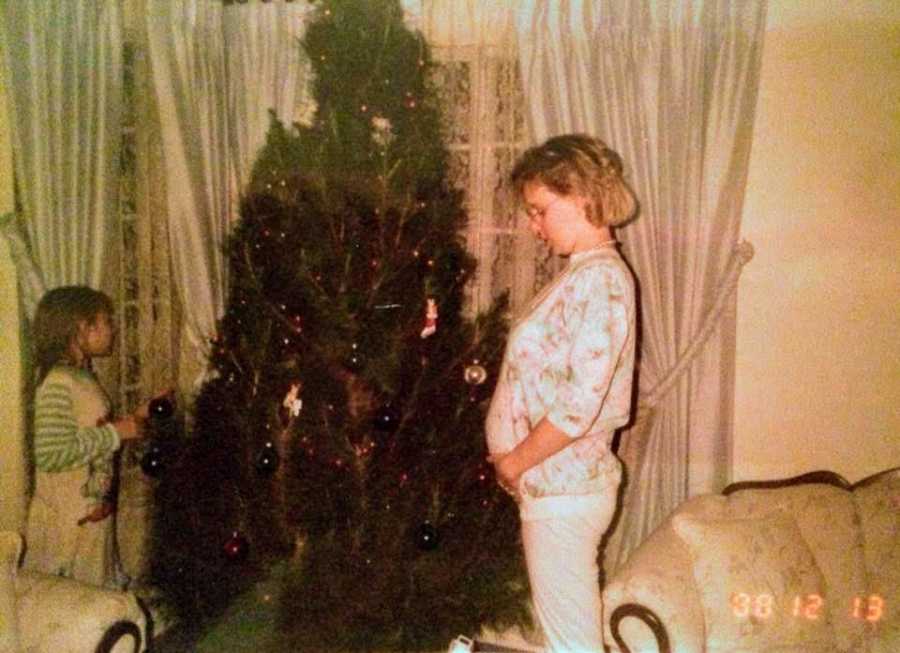 She and my dad divorced when I was only 3 years old. Both of them eventually remarried. I lived with my dad, step-mom, and siblings in Riverside until I was 10 years old. Afterwards, I moved in with my mom in San Diego where she married my step-dad.
Because of her working full-time and severe illness, she wasn't able to fully take care of me until she had the support of my step-dad. I'm so thankful for that move. My mom ended up going on disability when she was only 36 so that left a lot of time for her to be at home with me. We were always so amazingly close and I was often referred to as her 'mini-me'. I loved telling my friends I considered her my best friend and never felt embarrassed or ashamed of her, unlike most kids my age at the time.
As time went on, she got more and more sick, which left her feeling more depressed. She often only left the house to go to a doctor's appointment or to have another procedure. She had the greatest taste in music and I can recall always dancing and singing whenever I drove her to her doctor's appointments. She took me to my very first concert at age 13, which was Elvis Costello, and again to the Rolling Stones when I was 15. Not many kids can say their parents took them to shows like that. I cherish these opportunities, especially because they were with her.
On December 15th, 2011, my mother was complaining of chest pain, which was a result of years of harsh medications and severe disease. I drove her to the hospital and after spending hours there, getting examined and tested, they sent her home. My step-dad can recall her laughing and joking on the way home, almost as if she was at peace.
The next morning, I was at work as a nanny when I got a phone call from her. I answered only to hear her softly crying. I asked her what was wrong and if she needed me to come home and take her back to the hospital. That's when she said it. 'I just wanted to tell you that I love you and it's not your fault.'
She proceeded to tell me she took an extreme amount of pills. She had called my step-dad before me. 911 had already been called. Time seemed to move so slow as I screamed into the phone, trying to keep her awake until the paramedics could reach her. Eventually I found out which hospital they had taken her to and by the time I got there, she was in a coma.
Over the next 5 days, she went in and out of consciousness. The doctors tried to pump her body full of fluid to flush out the medications, but she just retained the fluid. Her body swelled until she was nearly unrecognizable, except for her perfect nose. Her system started failing and all the blood was rushing from her organs and the rest of her body to her heart. My step-dad and I had to make the decision to pull the plug. Within an hour, on December 21st, 2011, she took her last breath.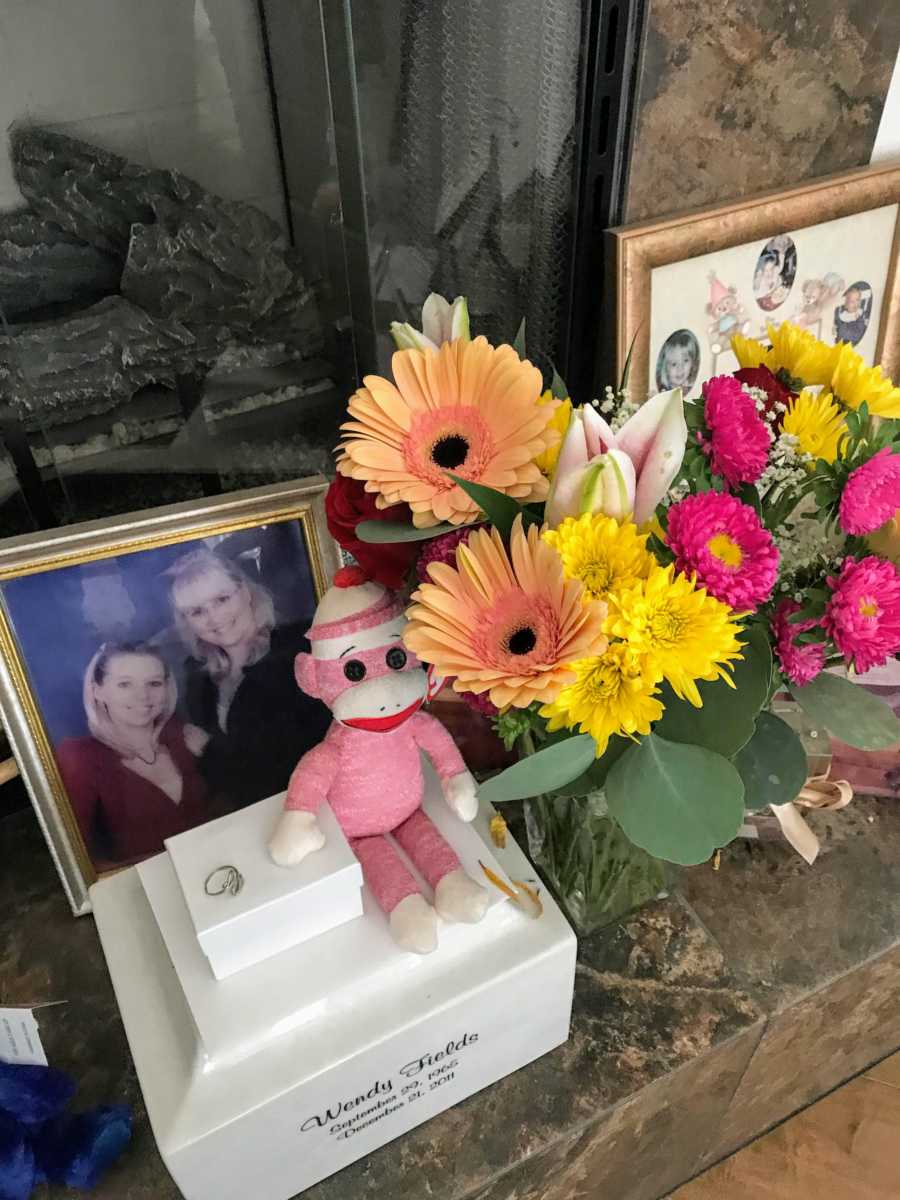 My life has had many ups and downs after my mother's suicide. I got a DUI only 5 months after her passing and even though I wouldn't admit it at the time, it was all because I didn't know how to handle my grief in a healthy way. I moved back in with my dad in Riverside shortly after and made new friends and a new life for myself. My sister dared me to start a dating profile since I was new to the city and I ended up meeting my future husband, Jacob.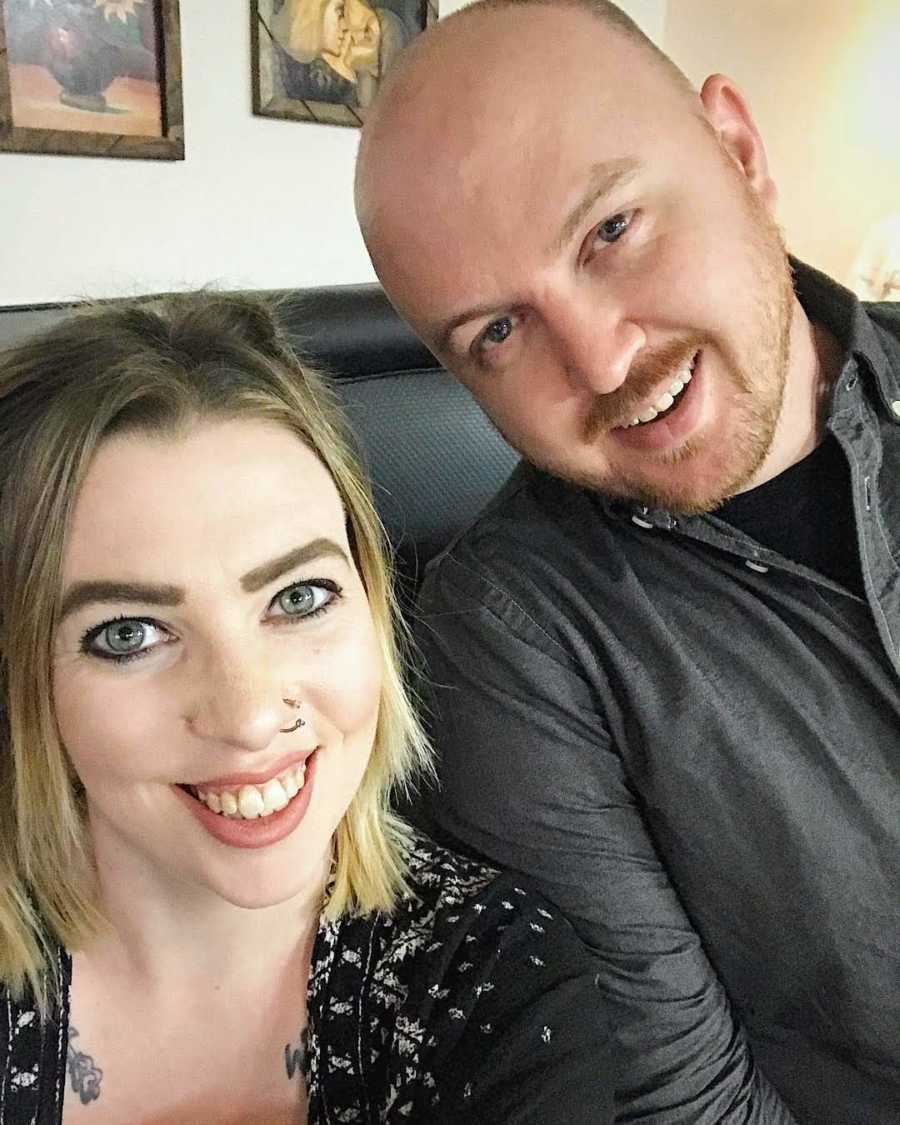 We dated on and off for 4 years. I was a kid who had a lot of growing up to do before I could realize he was the man I was supposed to be with. My dad left us for some woman in Tennessee, which caused a lot of extra trauma, but that's another story for another day. I had to learn to deal with my grief and my trauma on my own before I could truly invite someone else in.
Once I was able to grow and heal, and strengthened my relationship with God, I was able to fully invest in a relationship with Jacob for good. I knew after our third first date (something we often joke about) that he was the man I was meant to marry. We dated, got engaged, and while planning a wedding, found out we were pregnant.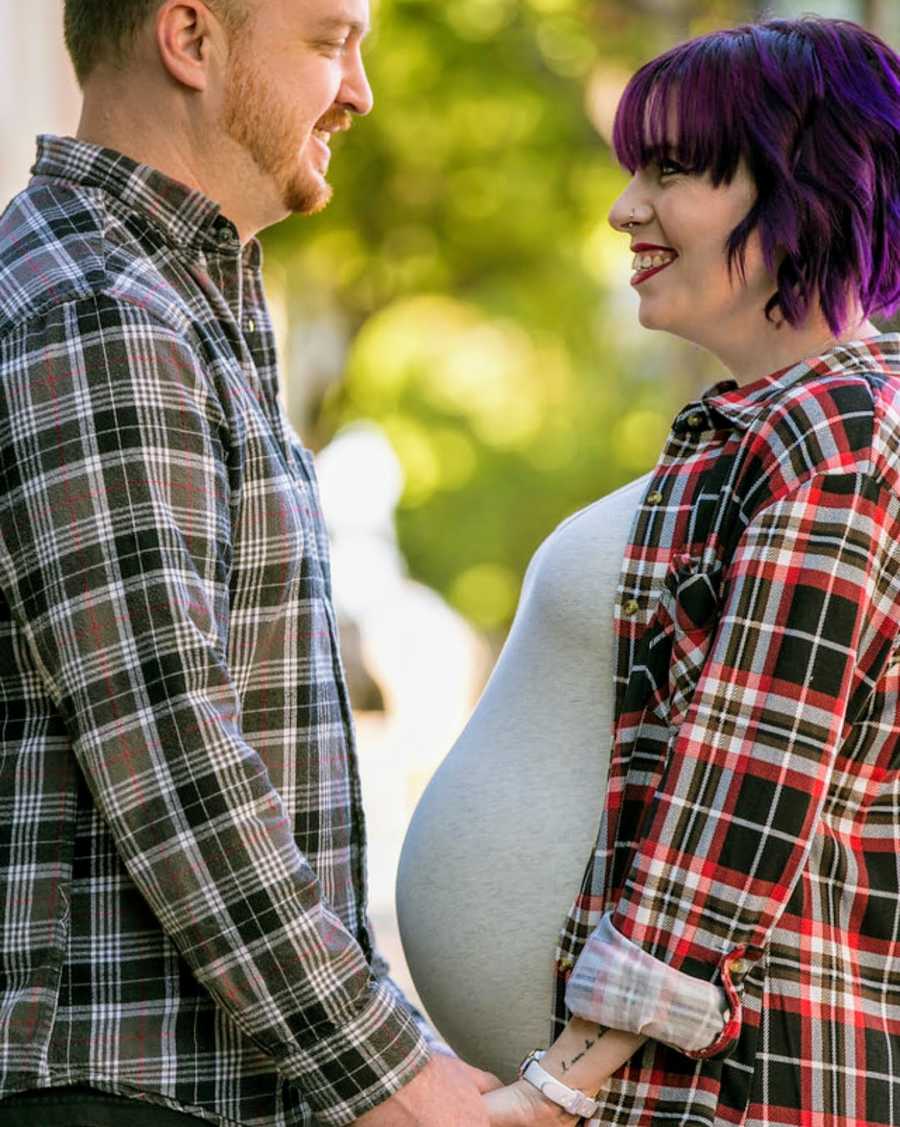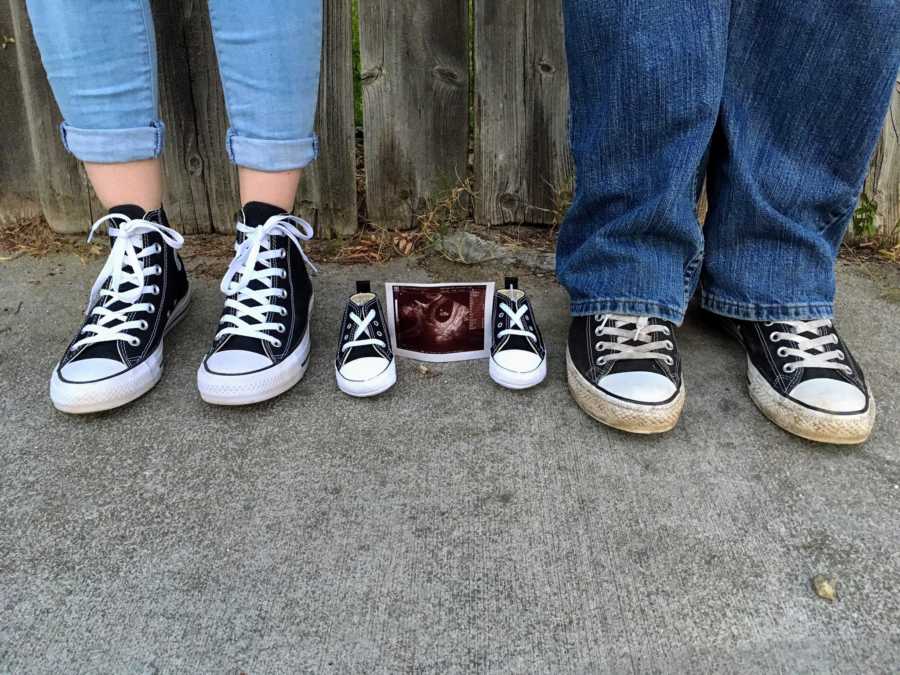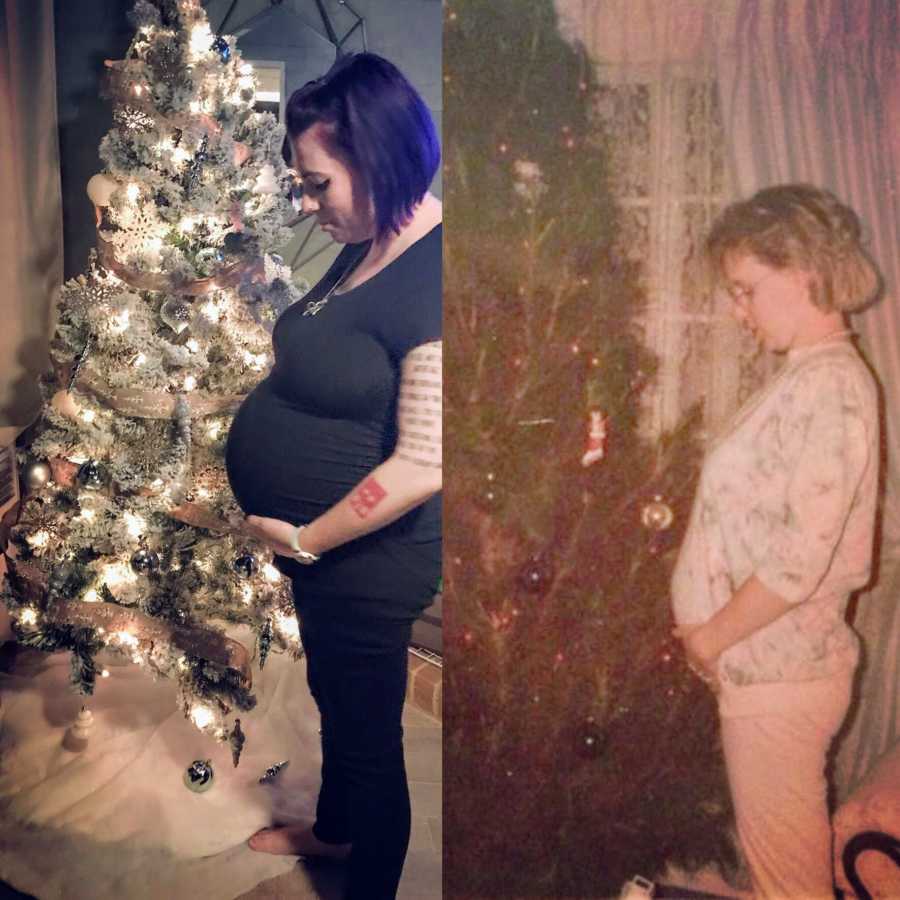 We moved up the wedding date and, with a little 3 month baby-bump, got married. It was the most perfect wedding. During the ceremony, I wore my mom's old wedding dress from 1987, though I had the puffy sleeves altered off.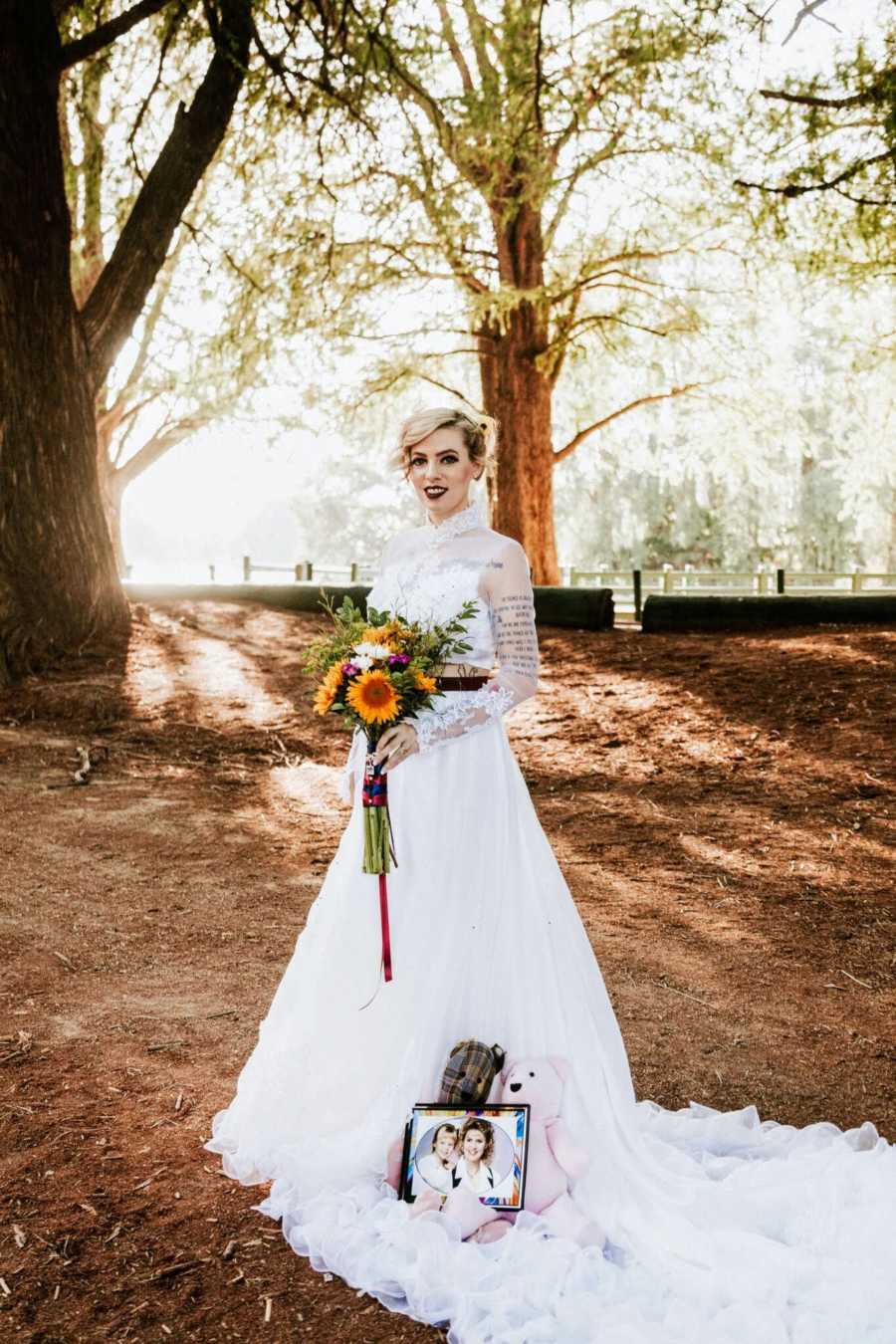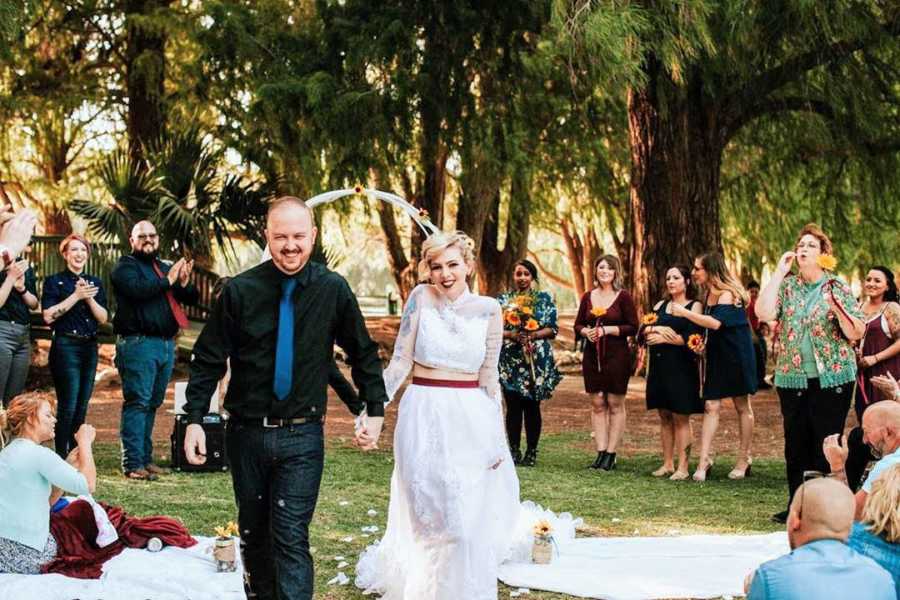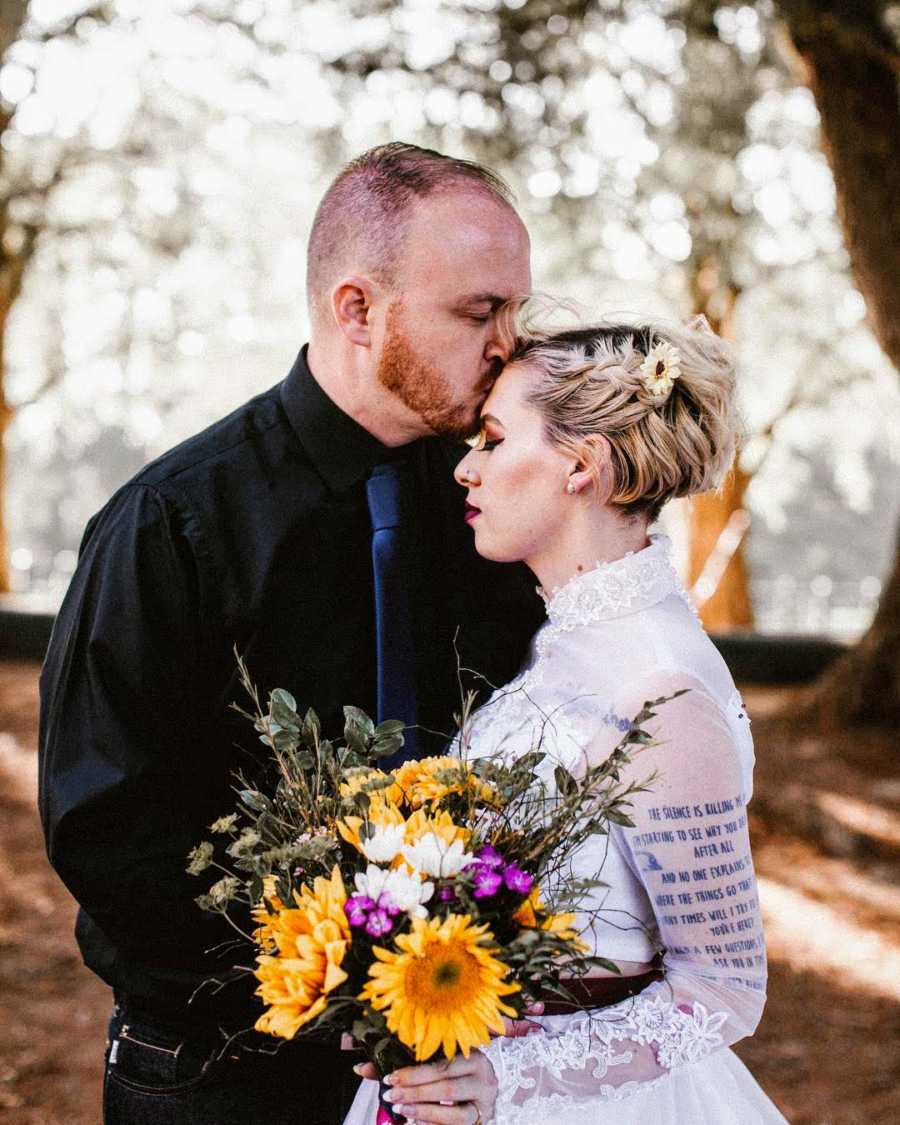 In December of 2017, little Wendy Jo Anderson was born. She's named after my mom.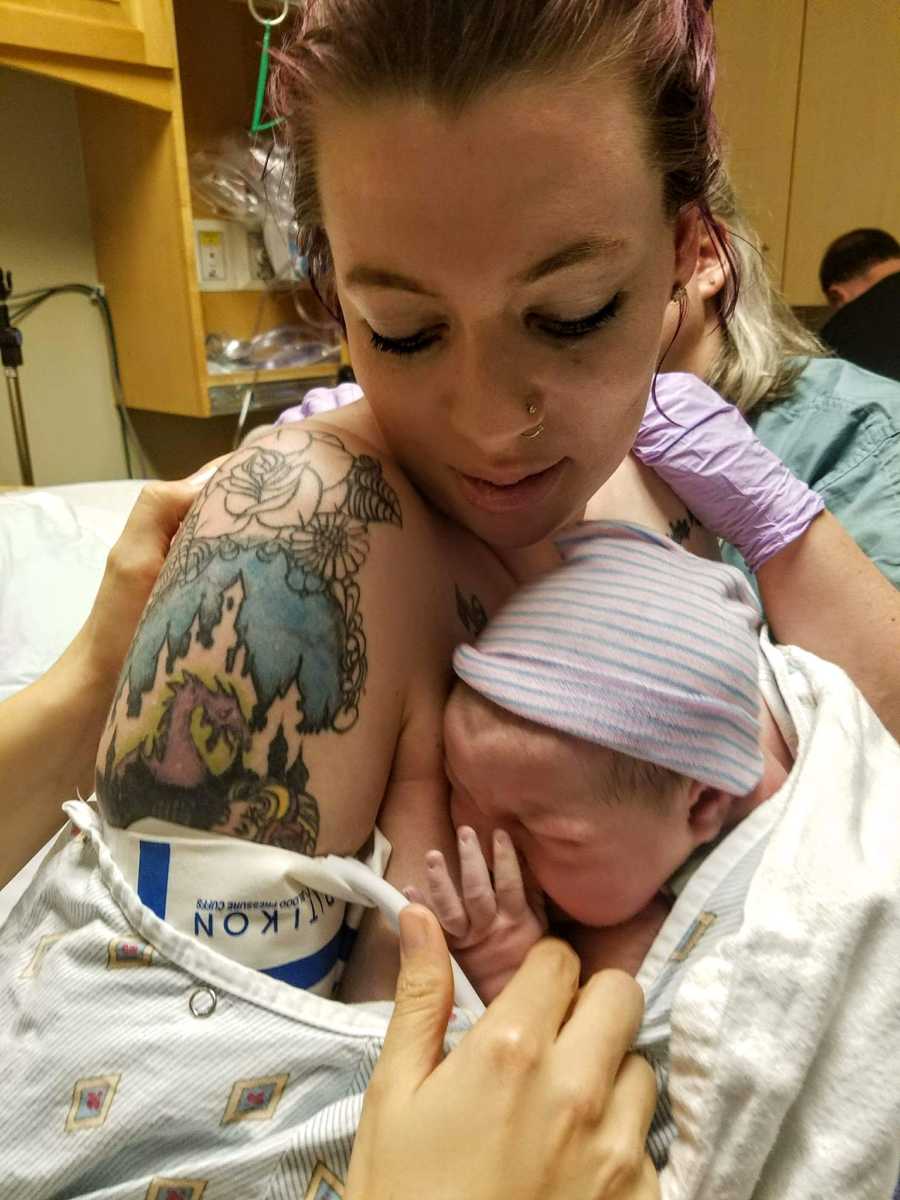 A friend of my mom said, 'Look, your mom came to make December beautiful again.' And it's so true. My daughter is the absolute light of my life. It's emotional raising a daughter without my own mother alive, but she's the happiest little girl.
I am able to understand now that even though I wish my mother were still alive, I would not have the beautiful life I have today if she hadn't passed. Looking back now, I am able to see how often I used her as a crutch and depended on her. I went from working at a bar and partying every weekend, to praying and seeking a relationship with God to guide me. It takes a long time for healing to come in dark times like this, but I know every struggle in life has a purpose.
Her death was the most painful experience I've ever gone through, but I'm so thankful for the 22 years I had with my mother. I can only pray to be half the mother she was to my own sweet daughter."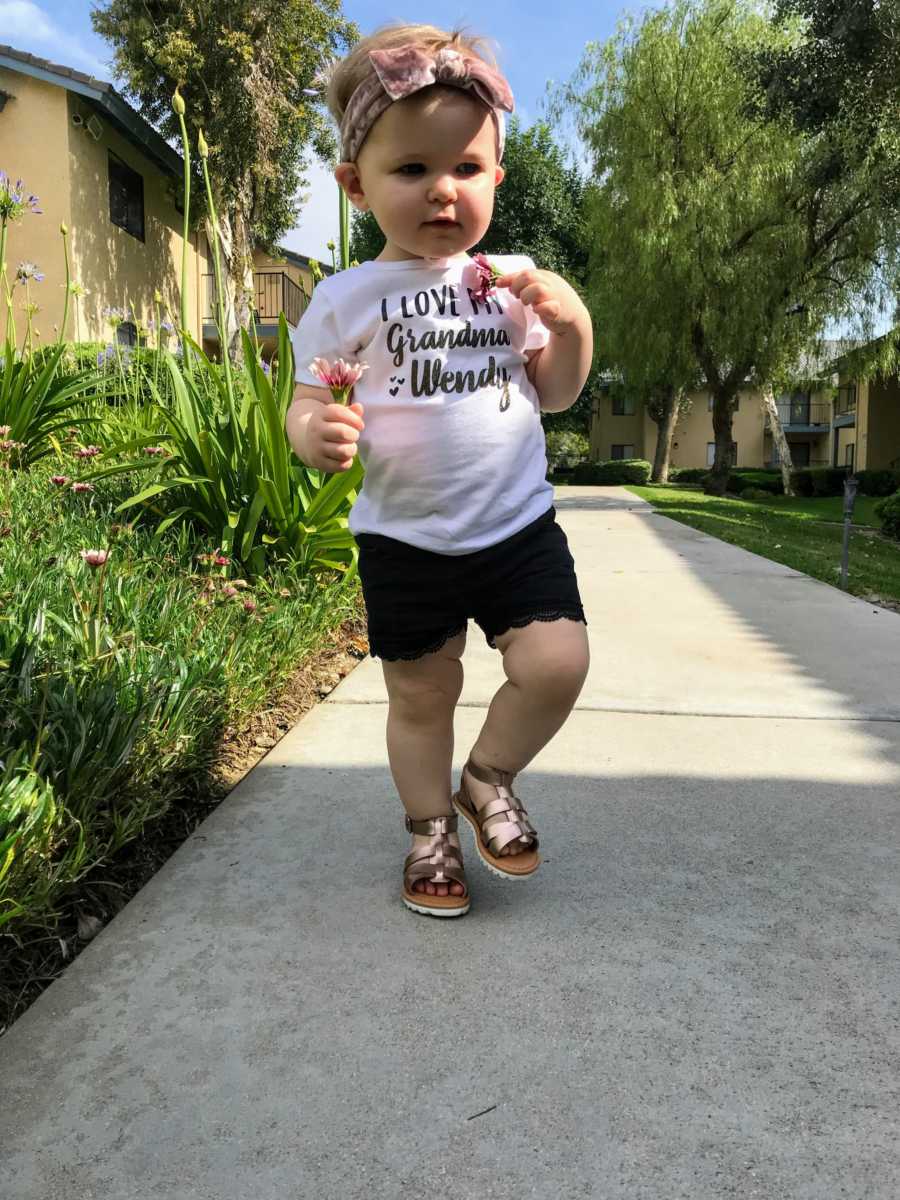 [If you're thinking about hurting yourself, please call the National Suicide Prevention Lifeline at 1-800-273-8255 or visit suicidepreventionhotline.org to live chat with someone. Help is out there. You are not alone.]
This story was submitted to Love What Matters by Melodye Anderson of Redlands, California. You can follow her journey on Instagram here and her blog here. Submit your own story here and be sure to subscribe to our free email newsletter for our best stories.
Read more stories like this:
'Suicide is always a viable option,' I read the Snapchat my 16-year-old son sent his ex-girlfriend that morning. 'How is your day going?,' I texted him. I didn't tell him she had sent it to me.'
'You were sending me strange text messages. I returned home to you acting even stranger. The paranoia set in. You accused me of infidelity. I did not recognize this man screaming at me.'
Provide hope someone struggling. SHARE this story on Facebook with family and friends.