"Today was the day…
1 year ago today, I texted one of my best friends in a panic and said,
'I just need someone to know I'm not dead. He's taking my phone away, not sure when I'll be back.'
At the time, I was just typing as fast as I could. It was the FIRST thing that came to my mind…
Can you even imagine being on the RECEIVING end of a text like that?
I barely hit send before my phone was ripped out of my hand and was sent through the wall.
I was 38 years old.
A grown woman.
I paid for that phone with my own money, but when things would go bad, he would always take my LIFELINE from me.
For men like this, it's all about CONTROL.
1 year ago, today was the night I fought for my LIFE.
1 year ago, today was the day I stood firm and said NO to the RAPE.
1 year ago, today I hid in the corner in a fetal position, trying to protect myself.
1 year ago, today I thought I may die.
1 year ago, today was the straw that broke the camel's back…
I was SO AFRAID to leave him.
I was actively trying to leave him for 6 YEARS! But that night, I realized if I didn't leave, then there may never be another day.
When I tell you all that network marketing saved my life, it's the TRUTH.
This community of men and women were the only family I've ever had. Thank goodness I had the sense to text someone that actually cared enough about me, to take ACTION.
By the time I came back online 2 days later, there was a plan in place to help me escape.
They just wanted to know if I was READY.
I didn't FEEL ready, but I was absolutely 100% ready to do SOMETHING about it.
Can't so many of you relate to this?
I couldn't do it on my own.
But that is what FAMILY is for!
If you're like me and you don't have family, just know sweet sister, you are NOT alone!
I don't have family.
I spoke to my dad for the first time in MONTHS the other day. While I barely escaped with my life and dignity, my Dad gave my abuser a place to live on his property.
He STILL doesn't understand what he did wrong.
I don't feel bad that he can't be a part of my life. There's no room in my life for people that support or talk to my abuser.
I CREATED my own family in this community.
This community allowed me to escape, move across the country, get my own apartment, and build a whole NEW life.
I know you think there's no HOPE for you, but I promise, there is!
All you need to do is take the first step, and I'll be there to hold your hand.
YOU are the author and creator of your own life. I know you don't feel like you're ready, but you can't continue to sit back and do NOTHING!
Thanks to my friends Shanna and Matthew for saving my life and receiving that text with utter GRACE.
Thanks for reaching out to others that love me and wanted to help.
By sharing my true authentic voice, it helps me take my power back from HIM.
I was powerless for so many years, but NOT anymore. I refuse to ever live like that again.
I also share because if this helps even just ONE woman escape, then it's all worth it."
[If you need help, please call the National Domestic Violence Hotline at 1-800-799-7233 or visit thehotline.org to live chat with someone 24/7. Help is out there and you are not alone.]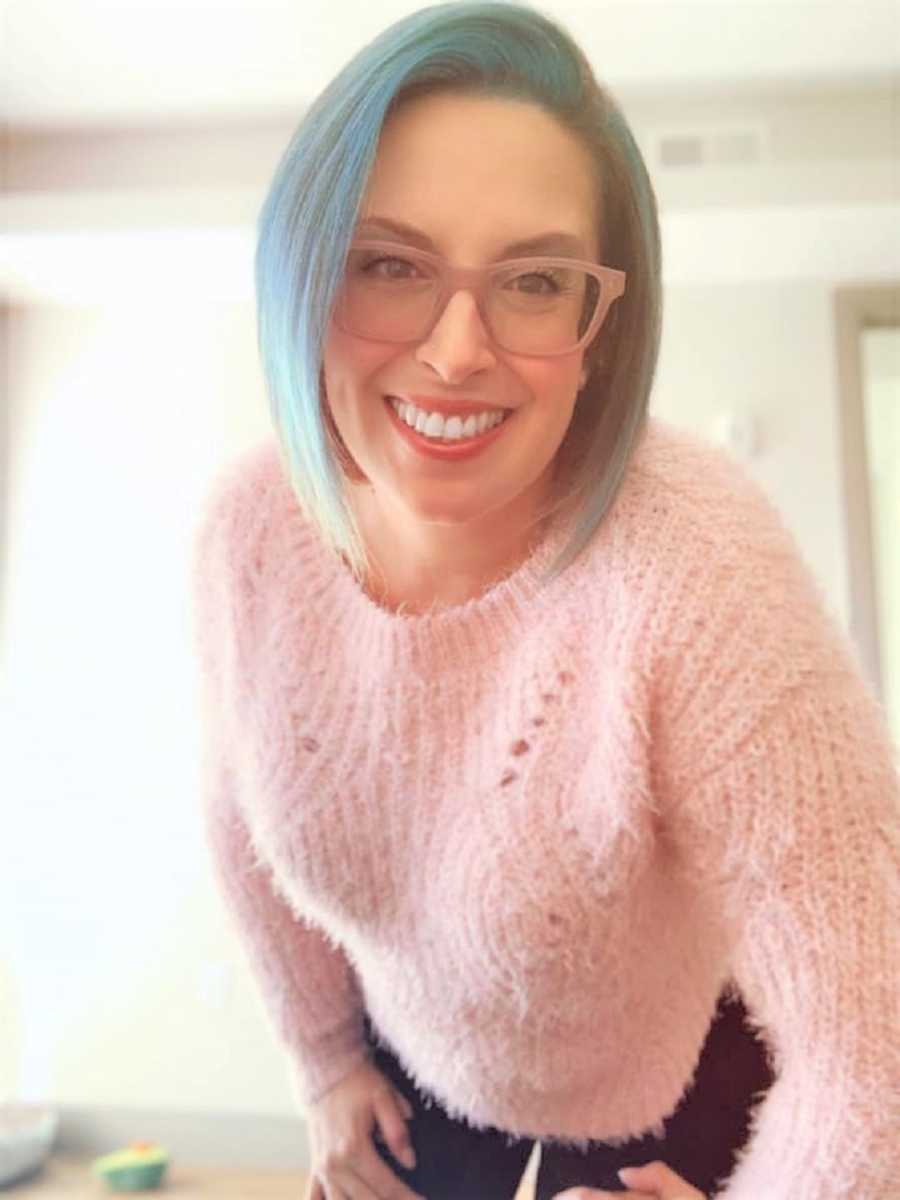 This story was submitted to Love What Matters by JoAnne Troncillito of Texas. You can follow her journey on Facebook and Instagram. Submit your own story here, and be sure to subscribe to our free email newsletter for our best stories.
Read more powerful stories from abuse survivors:
'I know you beg him to stop. I know you think you can love him hard enough he won't hurt you anymore. One day, sweet girl, there won't be a next time.': Domestic abuse survivor shares powerful testimony for fellow victims, 'Run and don't look back'
'This is how her 'boyfriend' shows her he loves her. He is on the run. Her children are in CPS custody. Our family is devastated.': Mom shares daughter's drastic condition to warn other girls who are 'headed in this direction'
Provide hope for someone struggling. SHARE this story on Facebook to let others know a community of support is available.