"August 21st, 2014, changed my life forever.
It's the day I found out who my adopted soldier was, the one that I would later fall madly in love with.
I signed up through a website where you 'adopt' someone who is deployed. It's a support system for those overseas. You send care packages and exchange emails to keep up their moral. It's a total random picking system and I happened to get my now husband.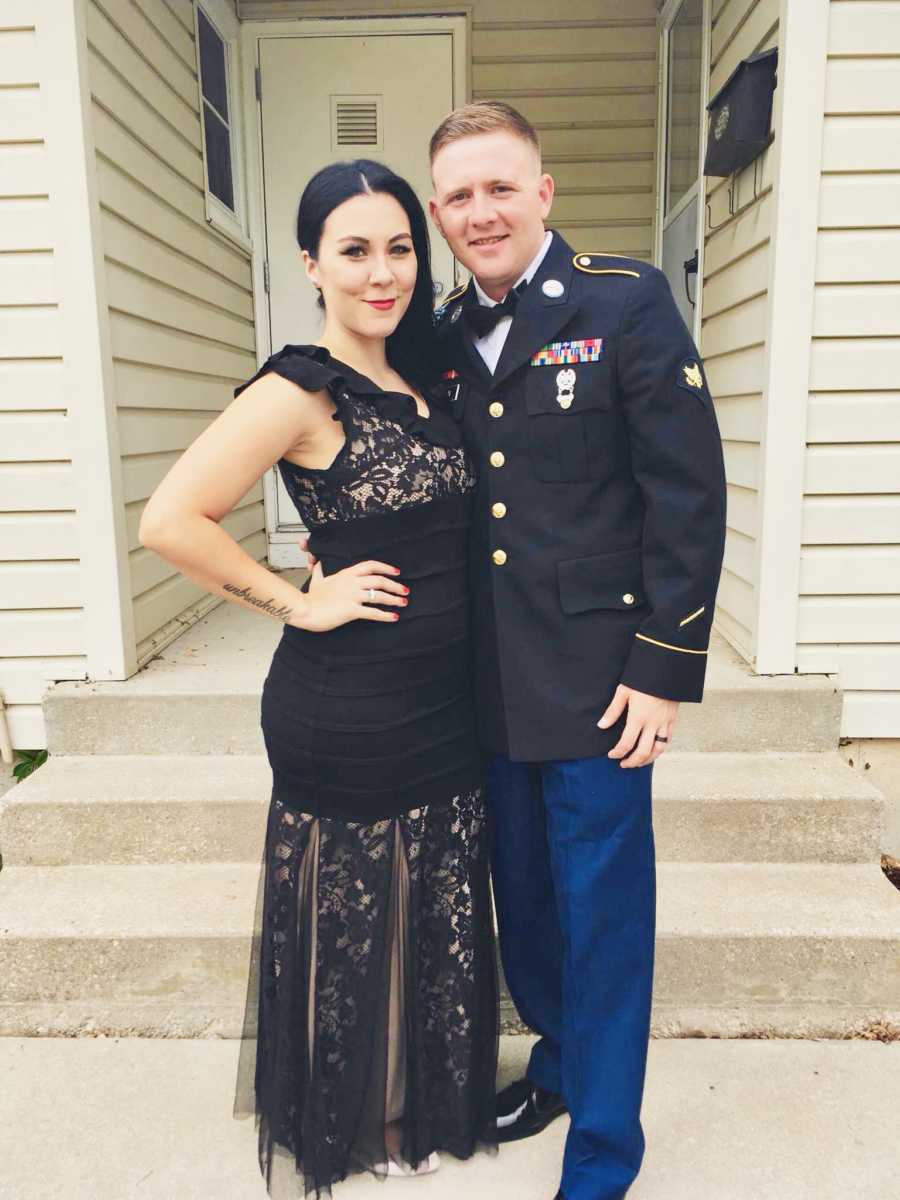 I found out about the website on social media while I lived in Canada at the time. I figured, 'Why not help out someone serving their country?' Jackson and I exchanged a few emails back and forth for a few days. We sent each other selfies and talked about our lives some. Just small talk.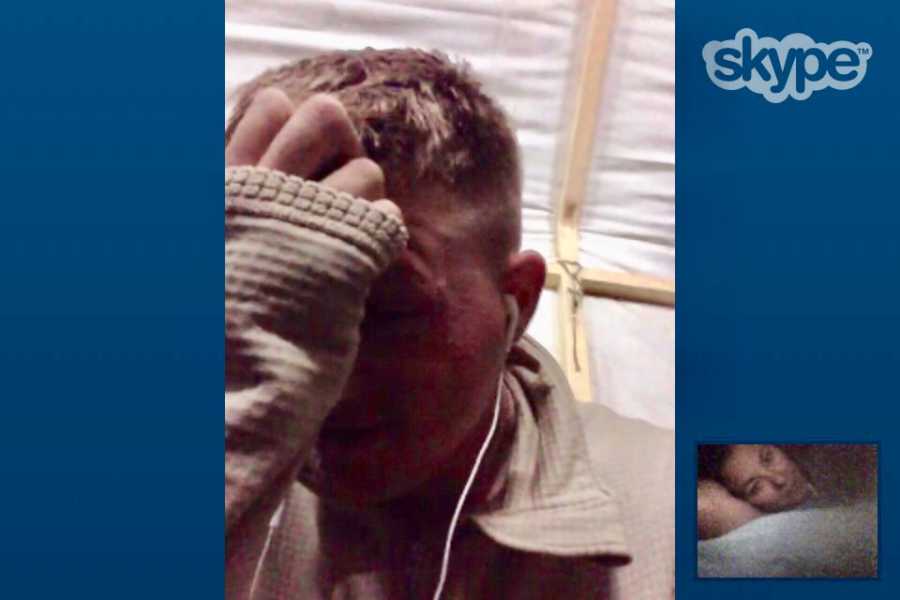 Within a few months, we decided we should try dating since we clicked so well.
People thought we were nuts. We had never met in person, lived in different countries and only had phones to communicate. Modern day type love.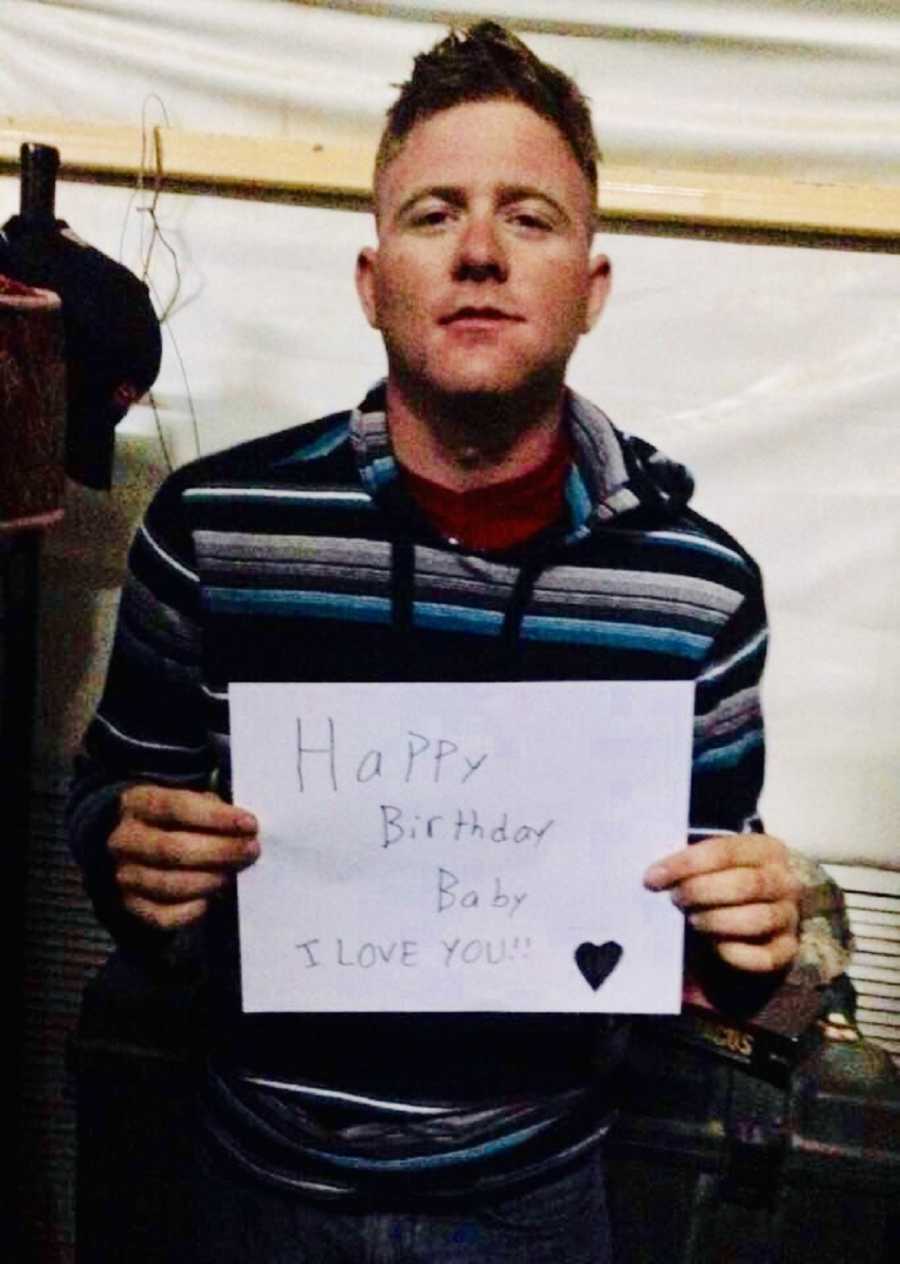 We had to wait six months to finally meet in person at Jackson's homecoming. A week before his return date, I hopped on a plane to America to meet his family first. Thankfully we all clicked too, and they welcomed me with open arms.
As the days got closer to meeting Jackson in person, I got even more nervous. What if we didn't get along in person? What if he wasn't what I expected? Thankfully I at least knew what he looked like due to all of our memorable FaceTime calls.
The big day had finally arrived, the day it would all fall into place – homecoming.
I remember not being able to eat the morning of, I had so many emotions running through me. I was nervous, excited, scared and anxious all in one. I was hours away from meeting my potential husband. It's almost like my heart knew.
After what felt like hours of waiting, it was finally time for the big moment! The soldiers came in for formation and I saw him from across the building as he walked in. I began to cry happy tears instantly. There he was, so close yet so far.
We had to wait some more until we got to embrace one another, but once they released them to greet everyone, I ran!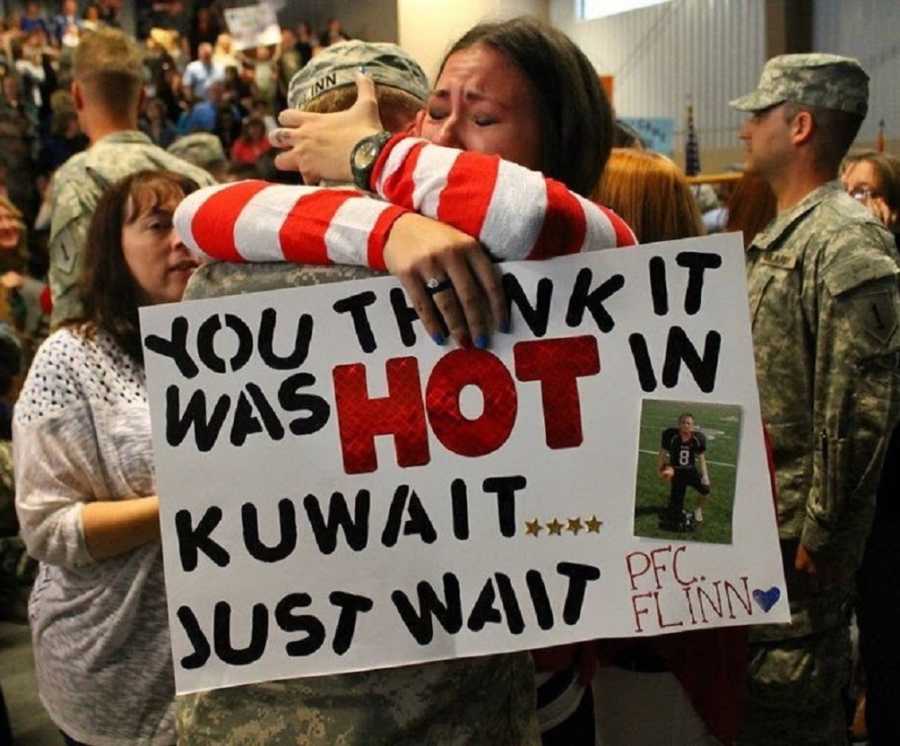 The first thing he said to me was, 'Hey baby,' and it melted my heart. To hear him call me baby in person was everything I'd ever imagined.
Our first hug and kiss were all caught on camera and I'm so thankful for that. I still look back at those memories and remember the raw emotions. I was so relieved, thankful and overjoyed to finally have him in my arms and to have him home safe.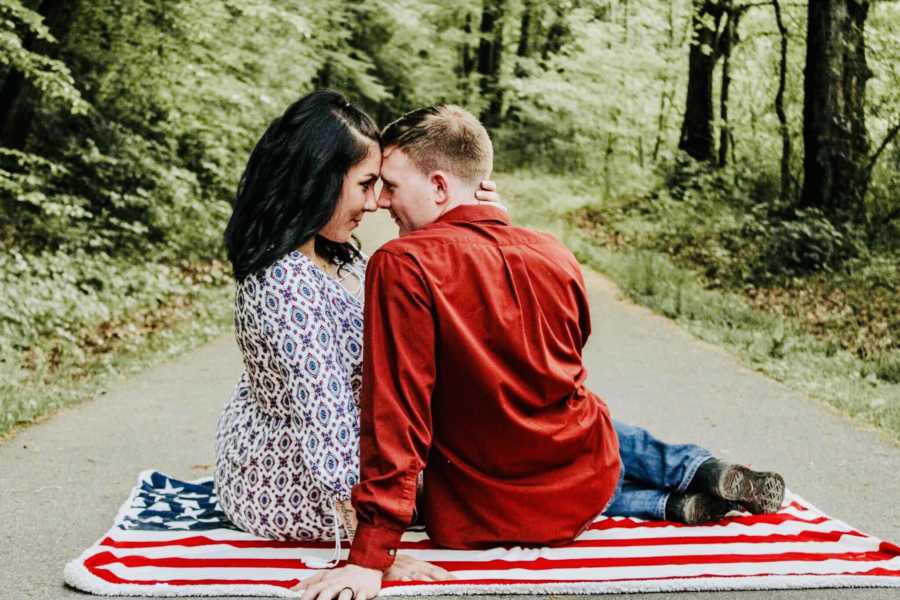 I ended up spending five weeks with him state side. We were inseparable and a few days after the homecoming ceremony, he got down on one knee and popped the big question.
I of course said YES! I was so happy to be able to call him my future husband.
Just 10 months after the first time I ever met him online, and only 4 months after we first embraced, we decided to finally get married. We wed in his small town at an event center, surrounded by loved ones and friends.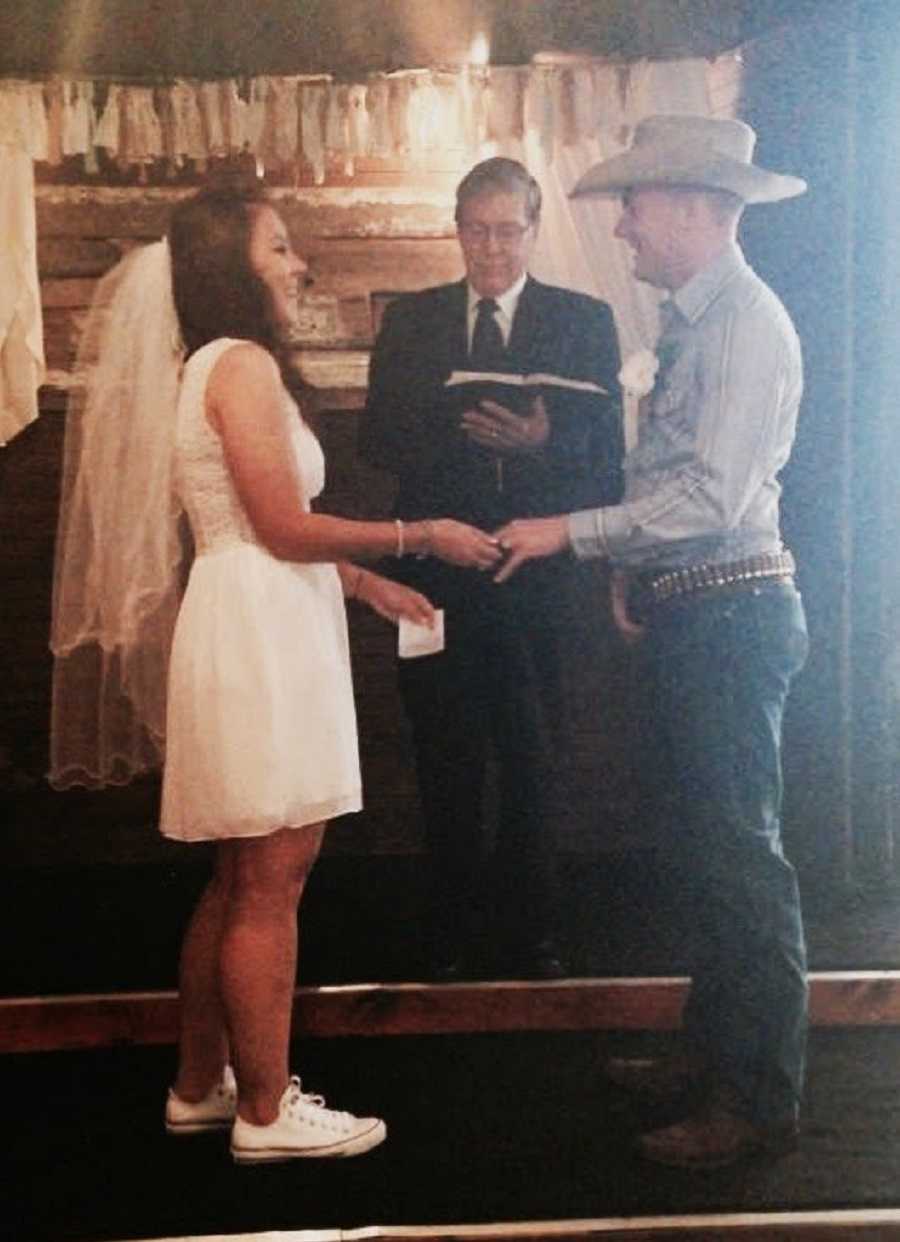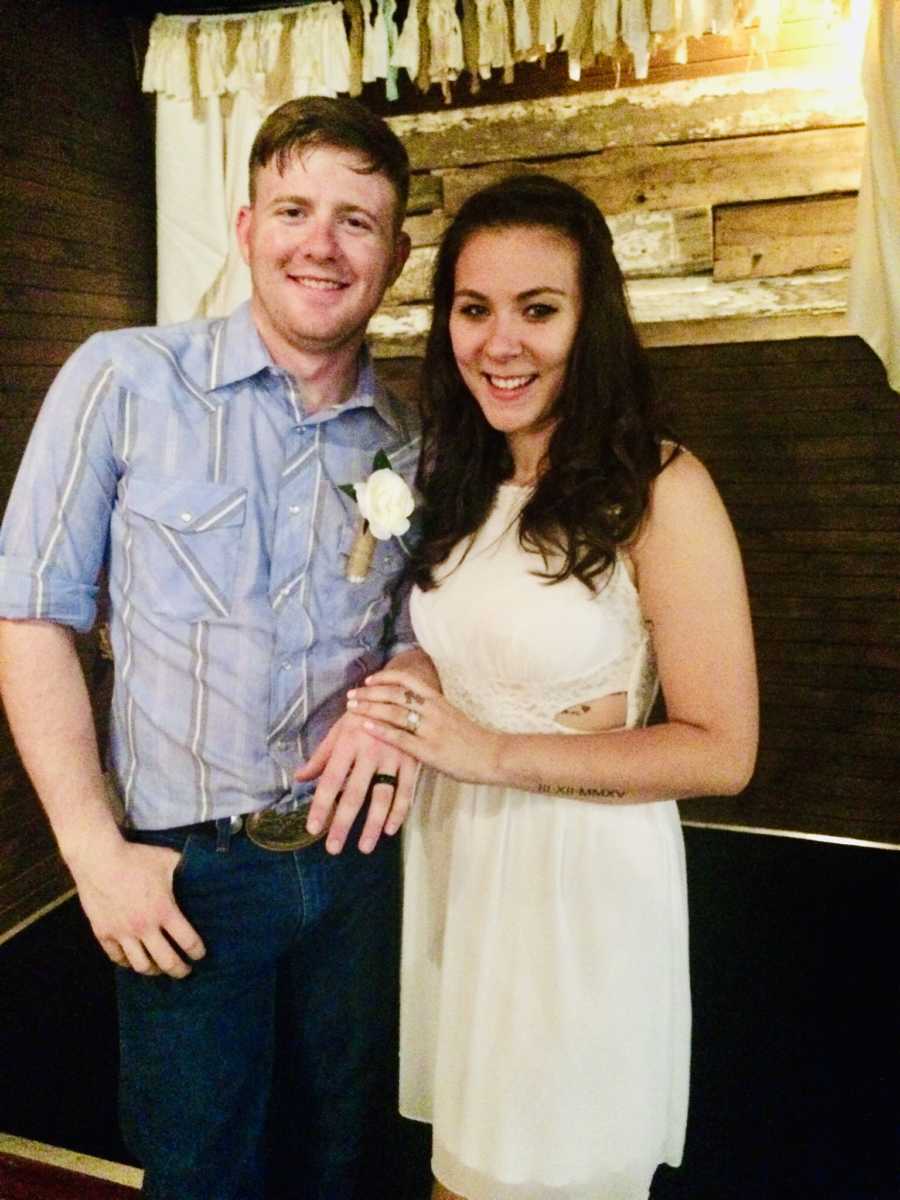 After the wedding day, it was time to try for a child. We struggled for quite some time, as I have Endometriosis and fertility issues. We both knew there may not be a chance we have children naturally. To our surprise though, I got pregnant almost right away! I had texted him while he was at work, showing him the test. I was so excited and kept saying, 'There's a baby in my body!' He'd enthusiastically reply, 'There is babe!'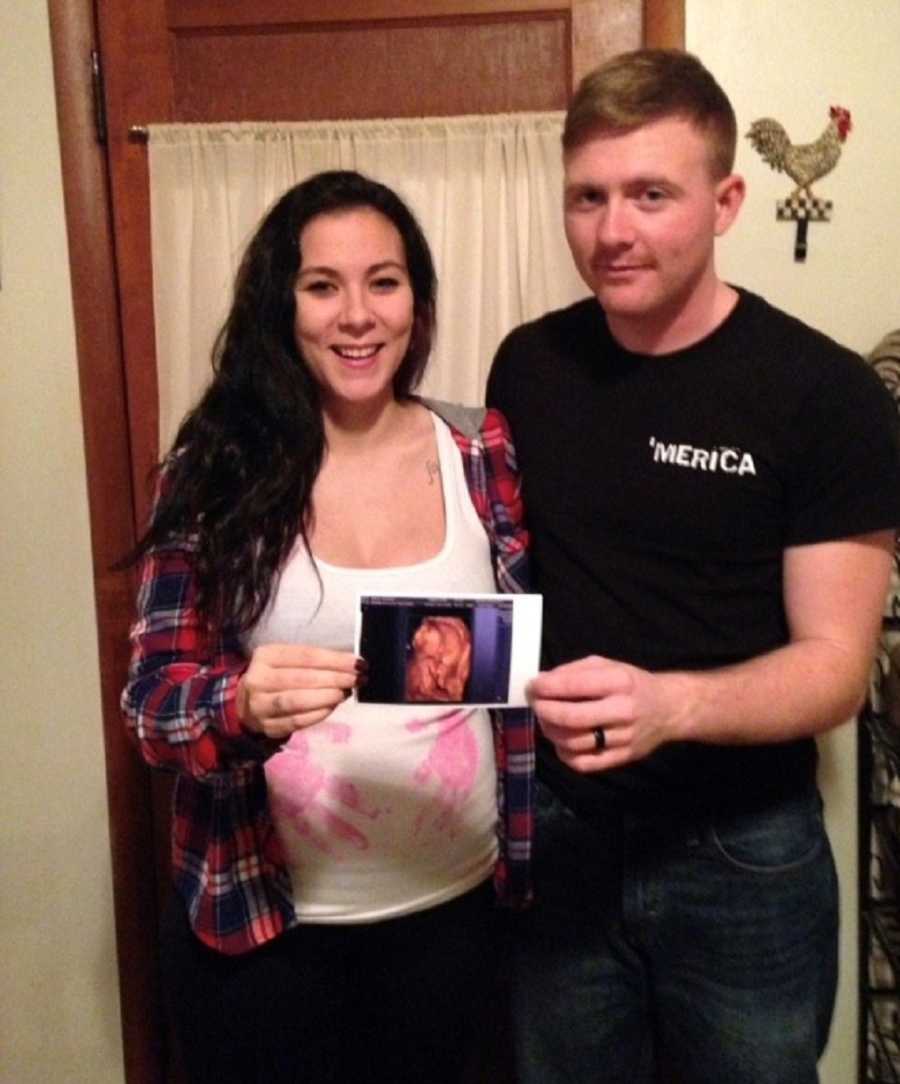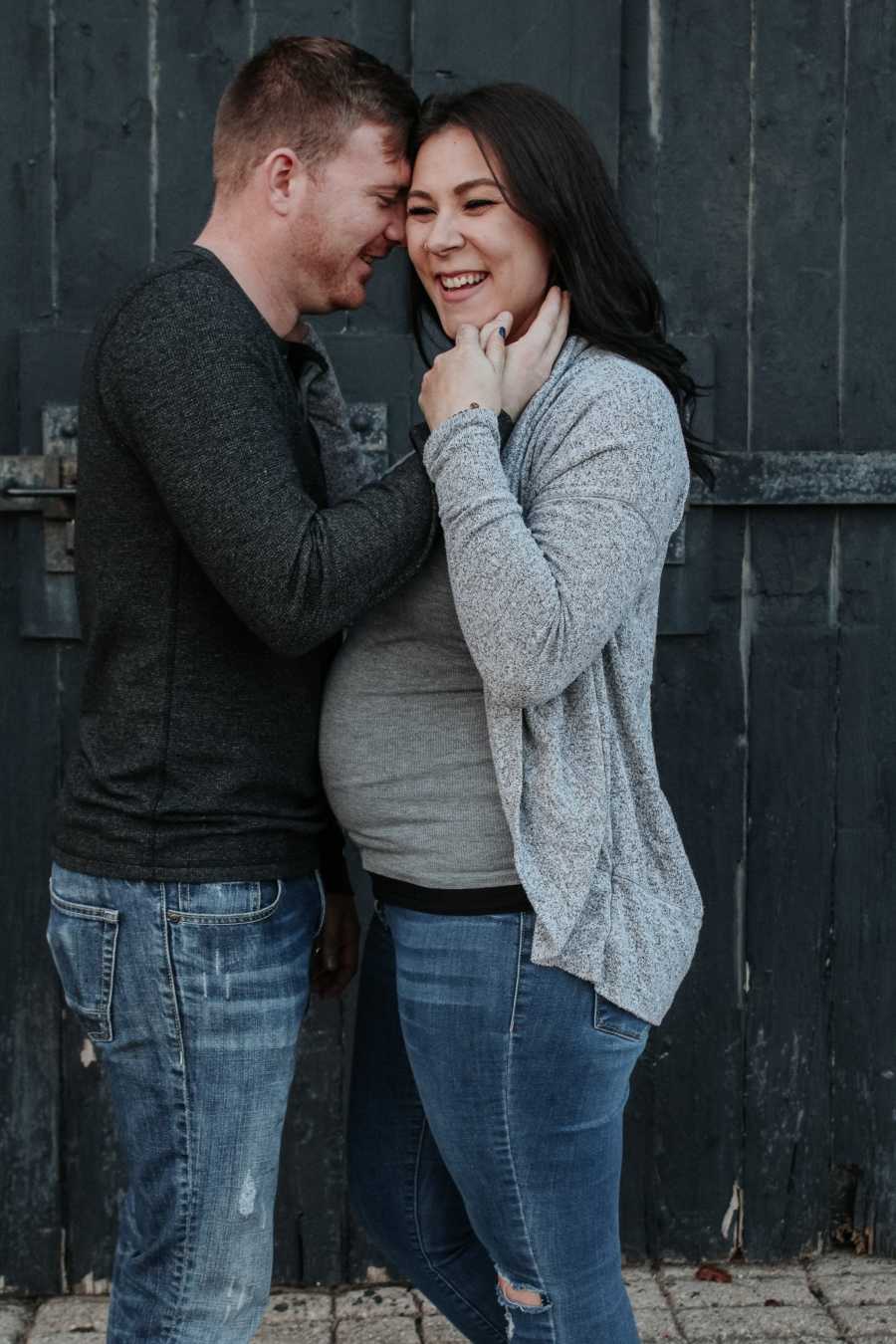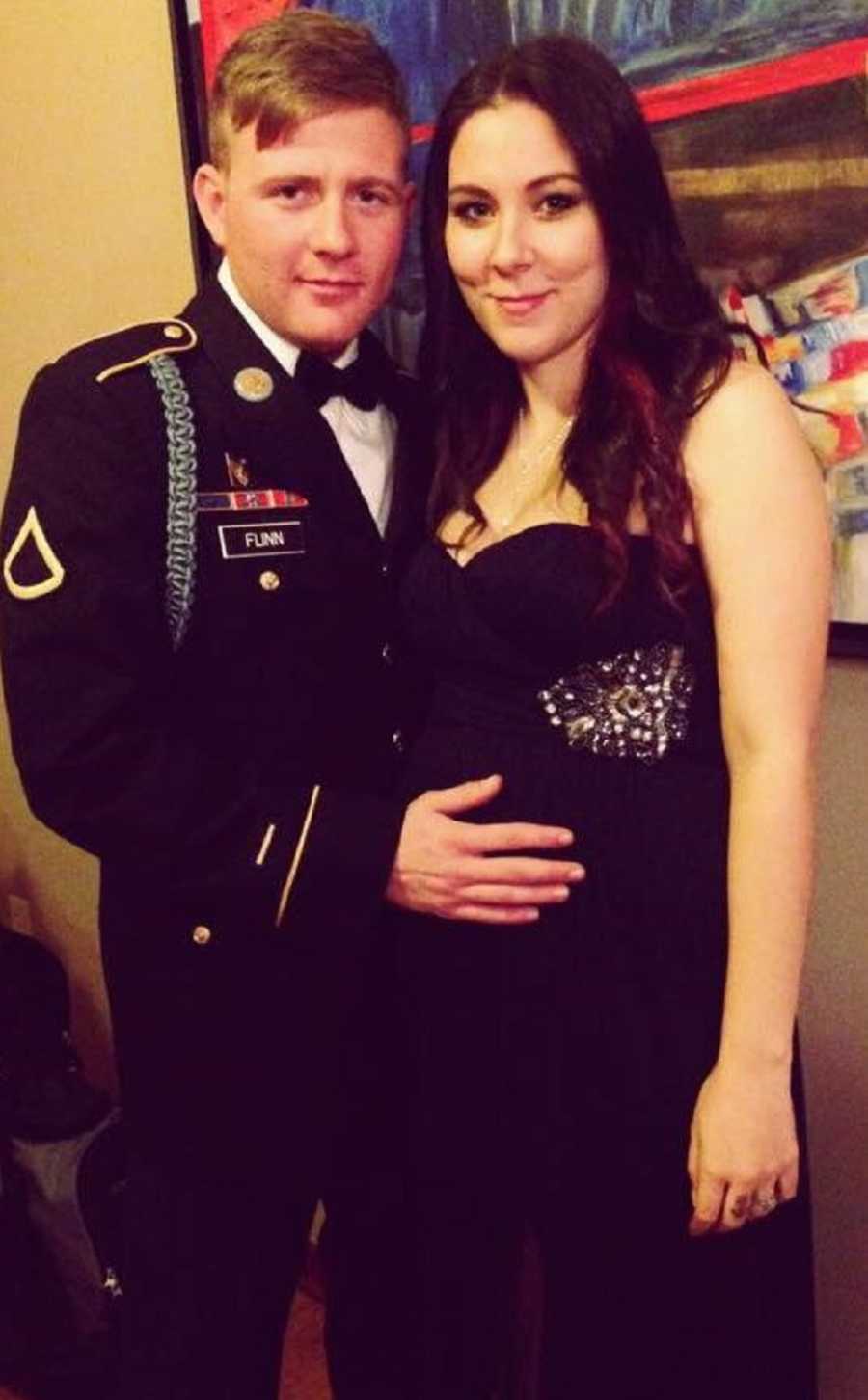 He was thankfully able to stick around for my whole pregnancy, the birth and our daughter's first six months of her life. Then he had to deploy again. He missed almost all of her firsts. First holidays, first birthday, first steps and words, but thanks to social media, he got to witness it through his phone!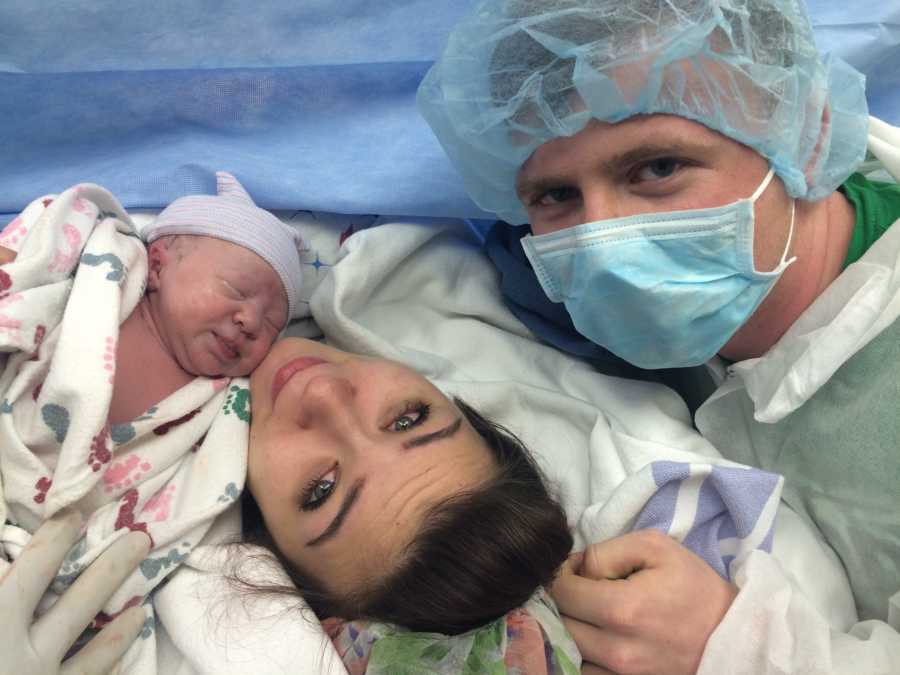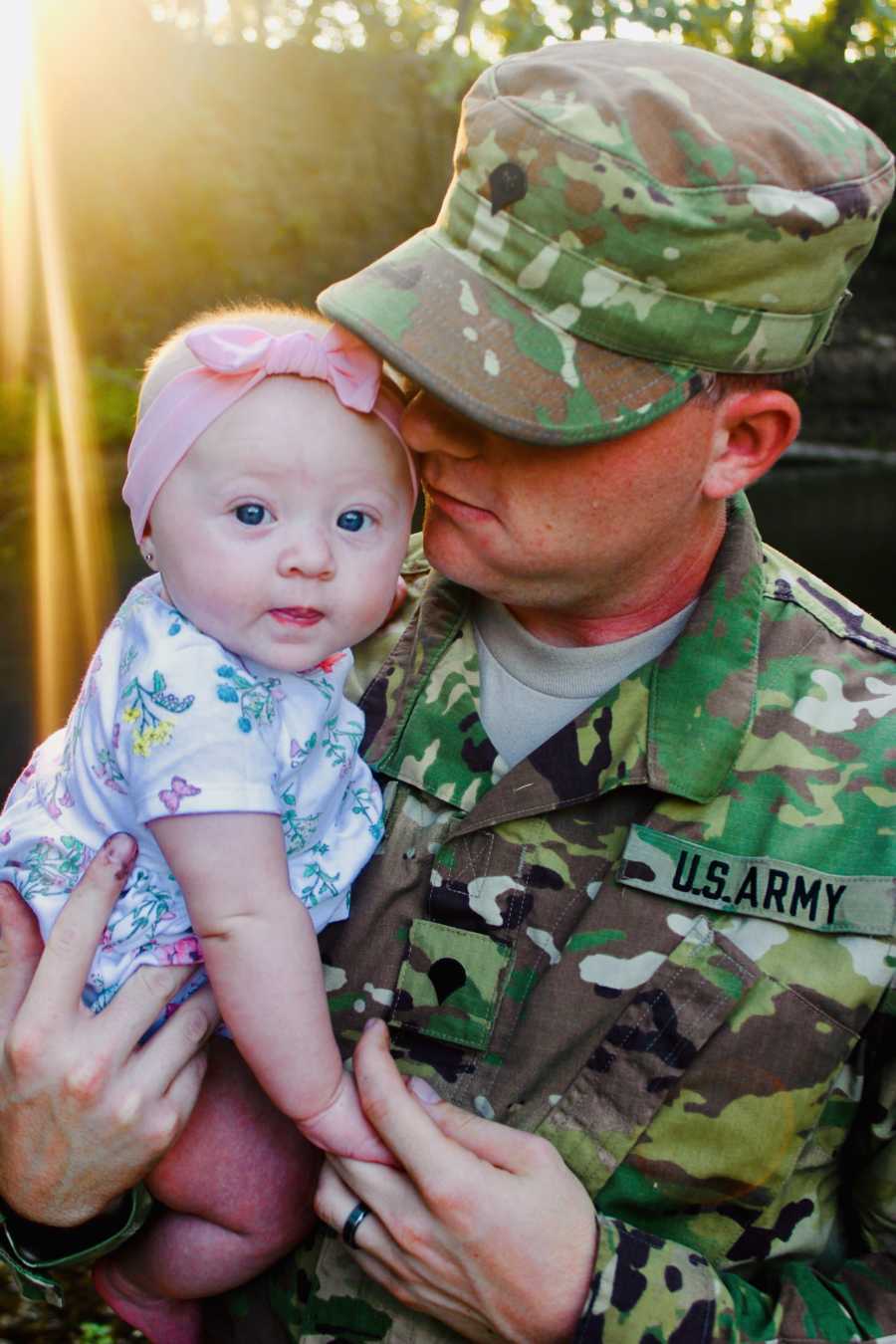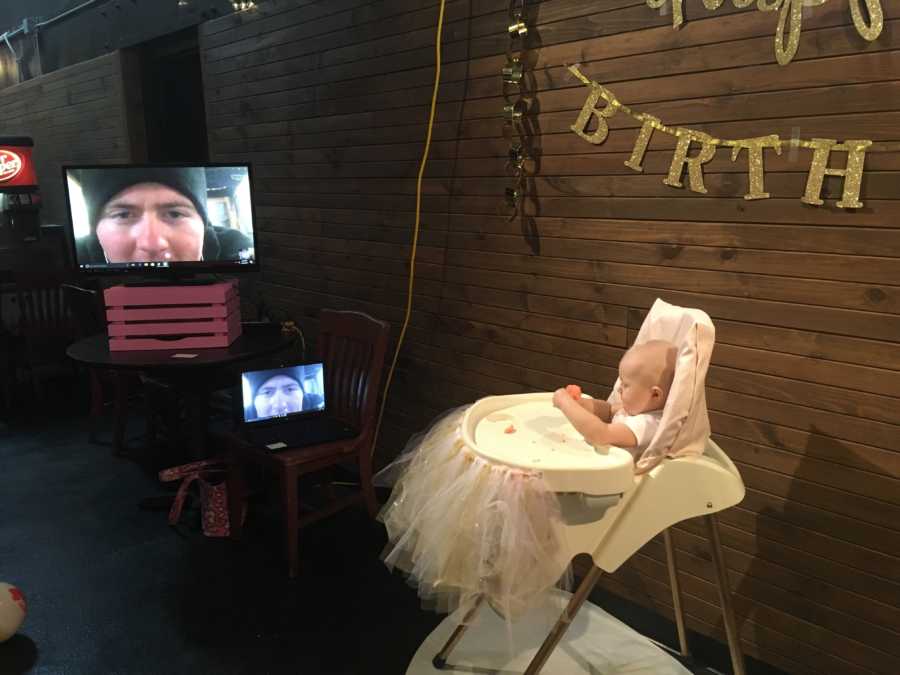 He finally returned home and again had another emotional homecoming when our daughter walked to him for the first time! I kept telling her, 'There's your daddy! There's your daddy!' We later ended up moving to another duty station and a few months later, I got pregnant again with our second daughter!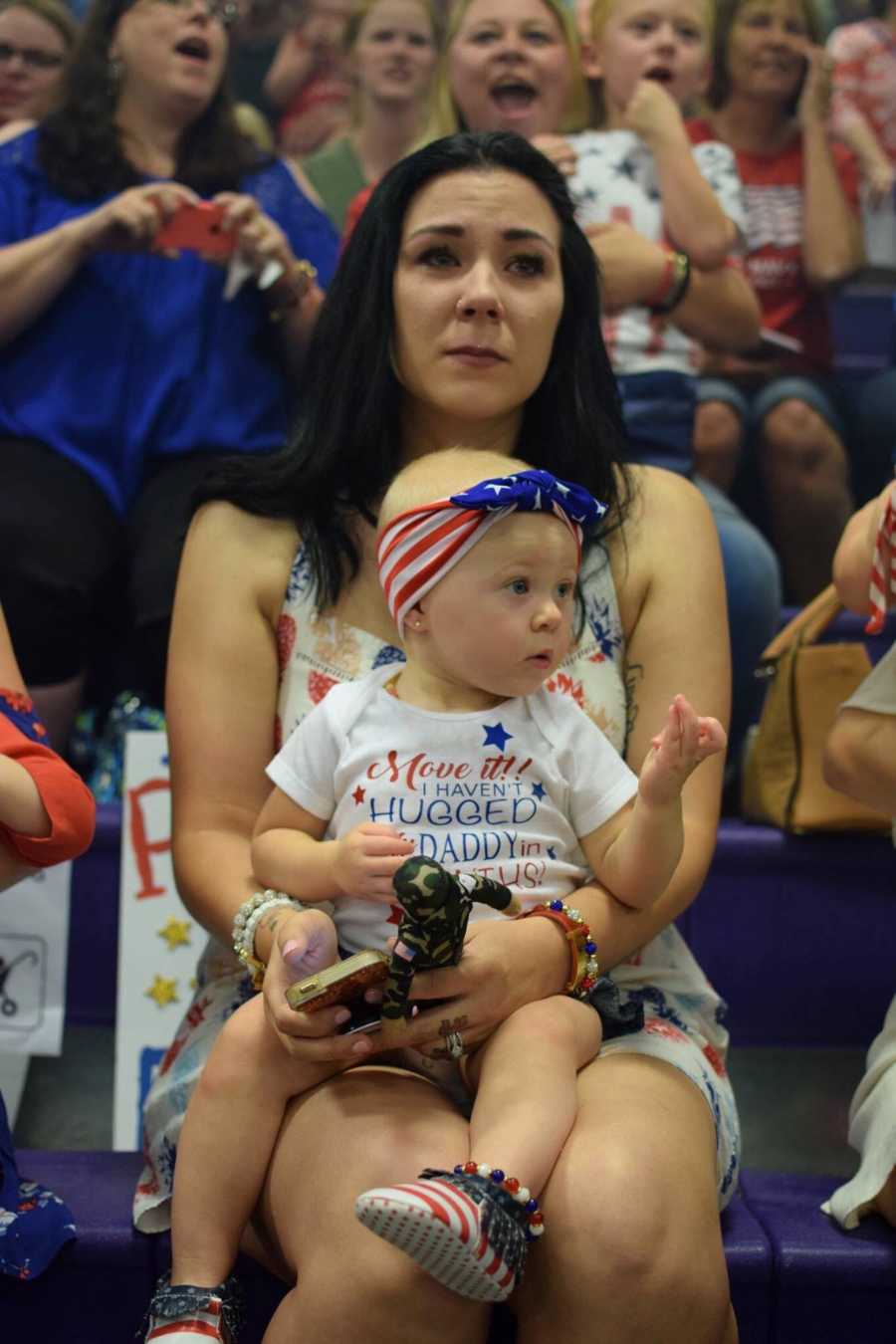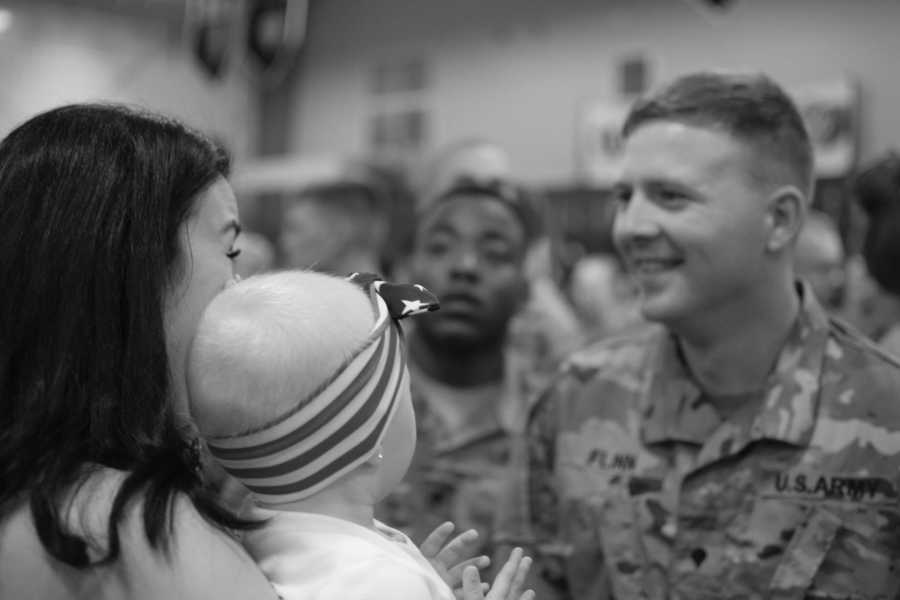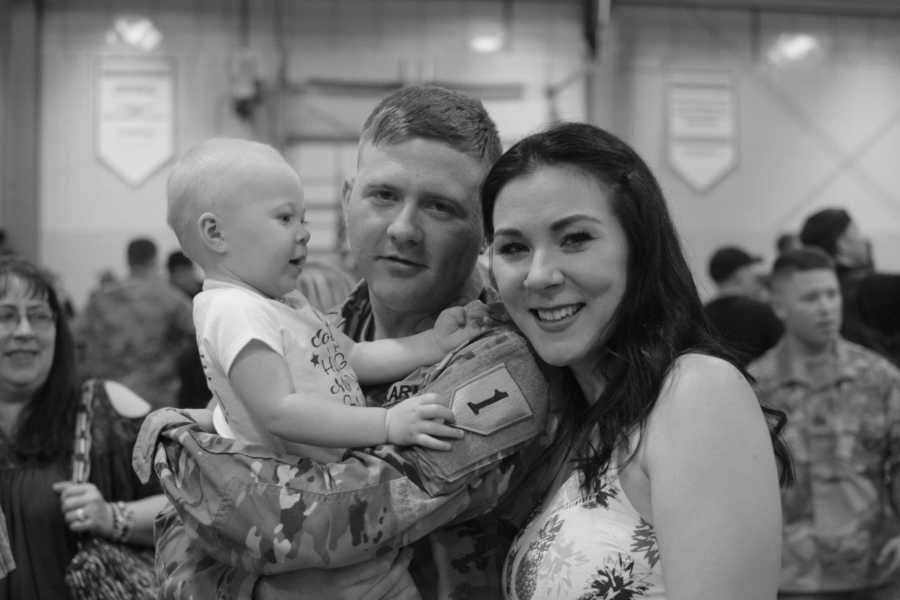 I had just gotten out of hospital and I kept telling him I was pregnant. I had this gut feeling. I came home to take a test and it came back positive instantly. I exclaimed to him, 'Oh my gosh! There's another one on the way!'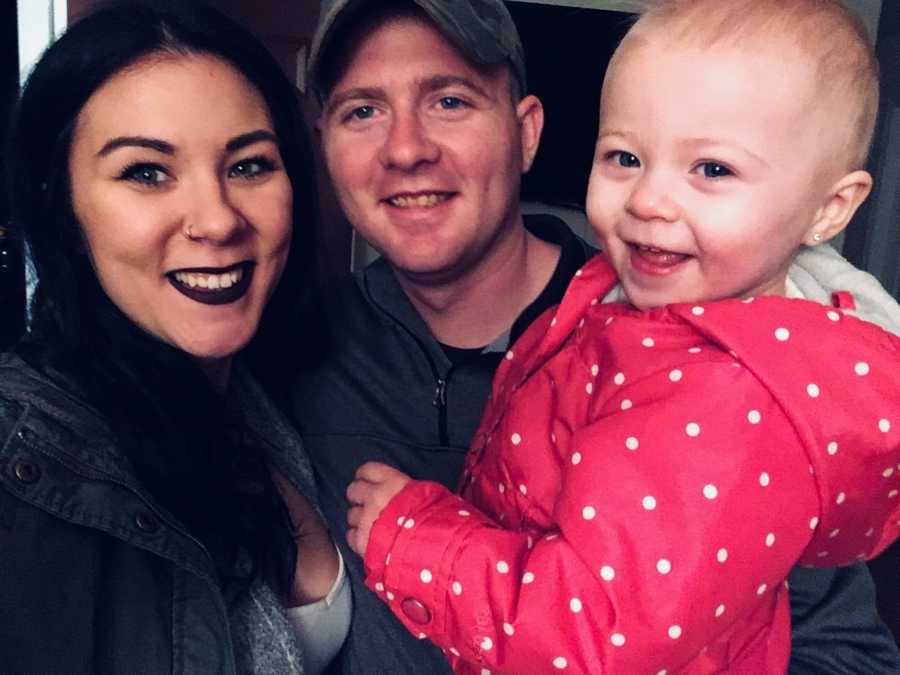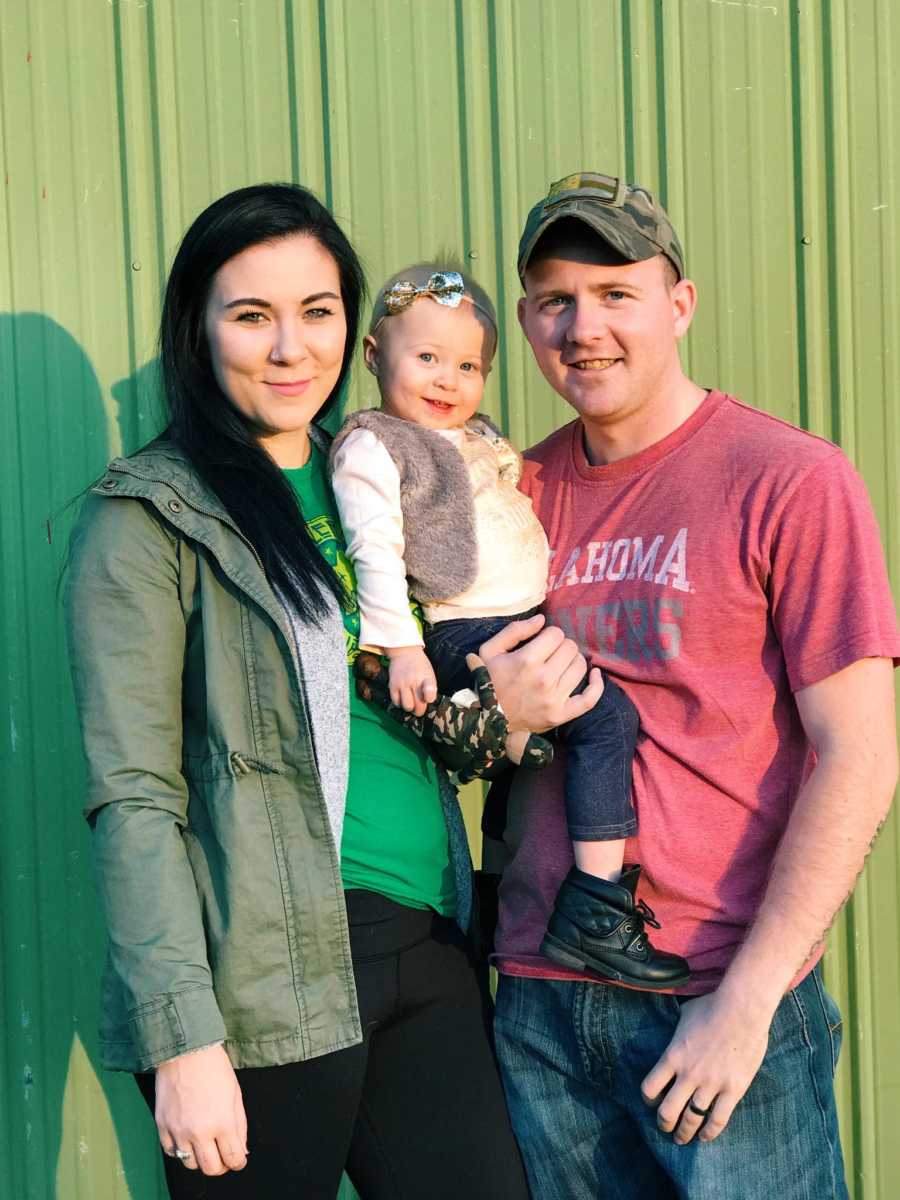 We did it, we beat all the odds stacked against us and continue to do so through our relationship. As every normal couple does, we've had our ups and downs, but we always come out on top. And with more in love than ever. 'Forever and ever, amen.'"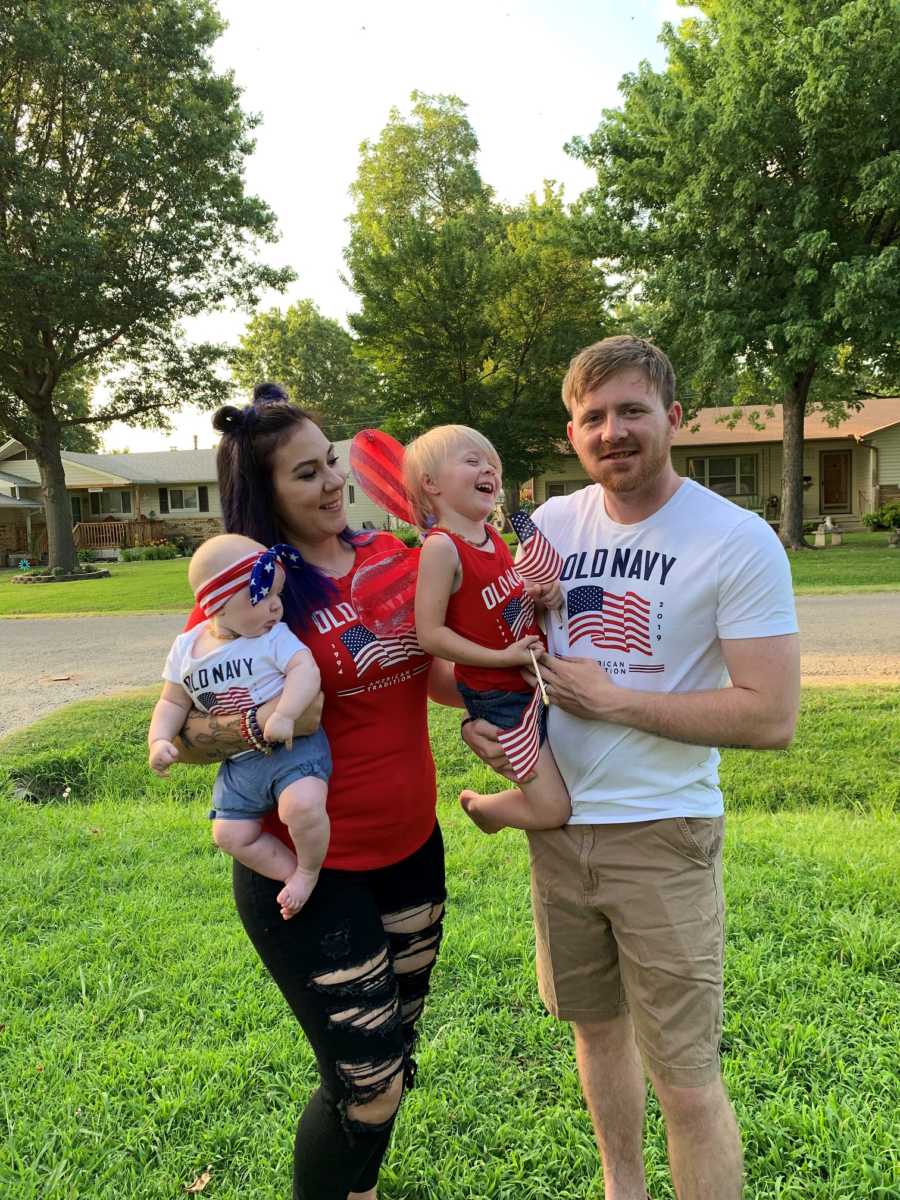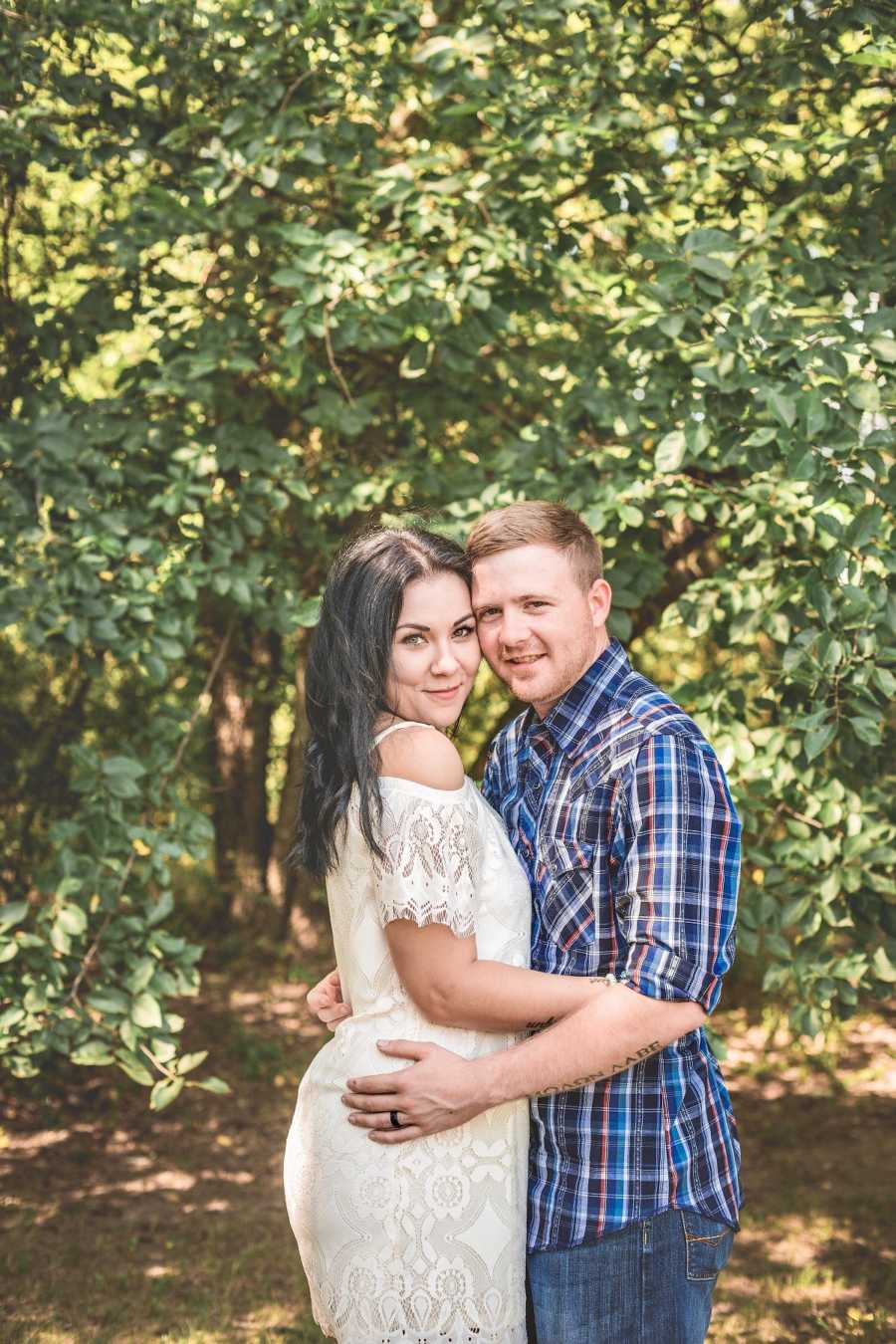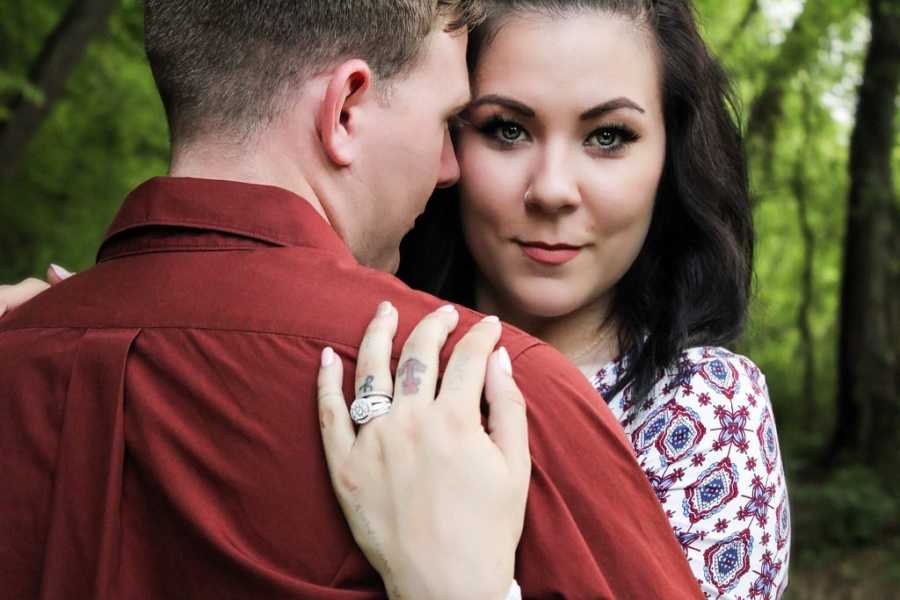 This story was submitted to Love What Matters by Montana Flinn of Kentucky. Be sure to subscribe to our free email newsletter for our best stories.
Read more beautiful stories from military couples:
'For 6 months I would be 23 and go through menopause': Military spouse's heartbreaking journey to get pregnant
'The Air Force sent DJ on a 7-month deployment. To Afghanistan. 6 weeks before my due date.'
Show your love for the active duty heroes around the world. SHARE this story on Facebook with friends and family.