"On the night of November 2, 2013, he asked me to be his girlfriend in a wooden lifeguard station overlooking the lake behind my house. I was barely 20, dressed in a sparkly old homecoming dress and his suit coat.
He was planning to go back to school in Utah, and I was having health problems that would probably keep me in the area. I didn't know how we would make the distance work, but I knew that in that moment, it would be absurd to say no to such a charming, amazing man.
Eight months later, we were back at that lake in my family's canoe, recreating our first date, and he asked me another question, complete with the biggest diamond ring I had ever seen. I somehow managed not to knock the ring into the lake in my excitement, and we began to plan out our life, a continuation of the fun, imperfect, blissful relationship we had.
When November 2, 2014, rolled around, he told me he didn't really believe in anniversaries. 'We'll celebrate our first eternity,' he told me. I considered this another one of his quirks and left it at that. Less than two months later, we were married in the LDS temple in DC, surrounded by happy family and friends.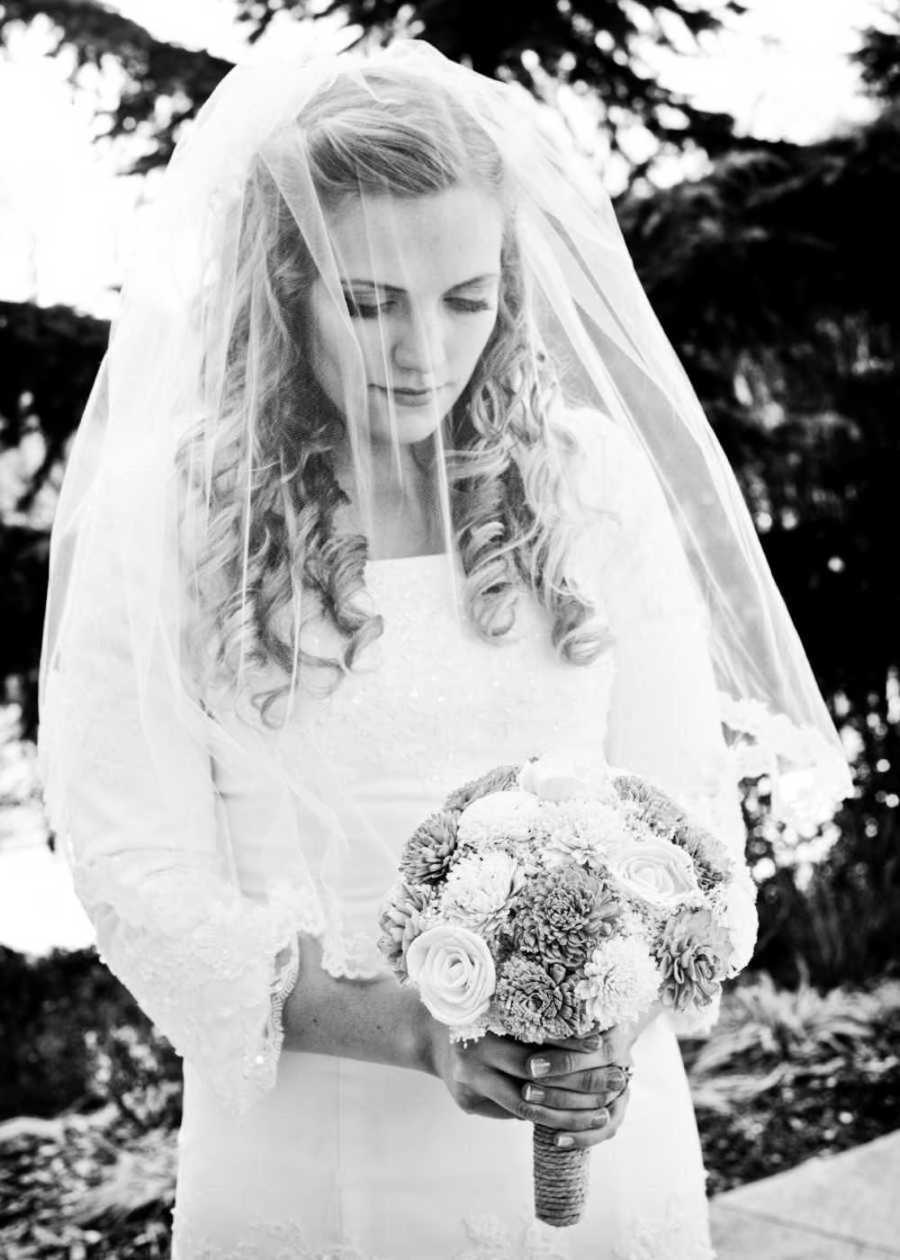 It's so hard to describe what it's like to have someone you know and love break at a moment's notice. It's hard to describe what it's like to wake up and realize your worst nightmares are better than your reality, or what it's like to not know who you are going to come home to, your husband or your abuser. Dr. Jekyll or Mr. Hyde. Humans can hold so much light and so much darkness at the same time, which makes it almost impossible to reconcile the horrible things they do or say with the happy memories. I think that's why so many people stay.
At first, our marriage seemed like the dream, a lifetime sleepover with my 'person'. It's hard to say when things began to change, because every bad thing was outnumbered by laughter and cuddles and warmth. When we fought, we fought. It would last long into the night. But I told myself 'the first year of marriage is supposed to be hard, and besides, it's mostly wonderful.' And then one day, I caught him in a lie, and he broke.
After that, he would vacillate between his charming usual self and a moody, angry, listless person I didn't recognize. He wasn't violent, but in his logic, if I expressed concern or criticism, I was 'being too hard on him.' If he did something wrong, it was because he was just a bad person, and that's what bad people do. I wasn't allowed to go to a therapist or tell anyone. Things spiraled. Each time, I rationalized. Each time, he dismissed my anger. I caught him in lie after lie, and I became jealous and paranoid.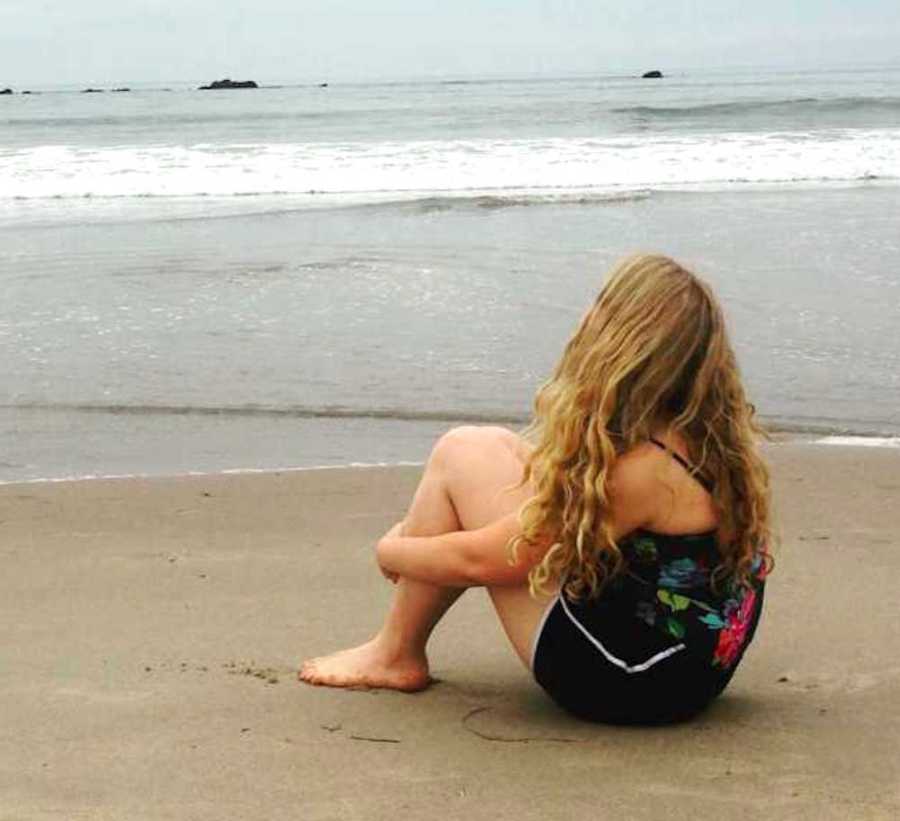 On the night of November 2, 2015, we didn't celebrate. We had been rocky for months and capsizing for days. I tried to bail out the water with all-night discussions, meeting with church leaders, books, compromise, prayer, support groups; anything I could think of. I even finally broke his rule about not telling anyone about our problems and got our families involved. But he was determined to sink. I had to choose whether or not I would go down with him. That night I decided I would stay. I made macaroni and cheese so he would have dinner. And when he got home, he smiled. Today, he's Dr. Jekyll, I thought. But then the smile faded, and the melancholic rage returned for the fourth night in a row without any trigger or warning.
After a few hours of sobbing and yelling, I stumbled up the stairs of our basement apartment in Utah, barefoot. The winter had set in early, and I wasn't wearing a coat, but I hardly noticed. I stood in the dark, gravel parking lot, sobbing, hoping he would follow me and tell me to come back home and that everything would be okay. He never came. I called my best friend. I don't remember what I said or if I was even intelligible, but she found me wandering the streets and took me to her apartment.
When we got out of the car, she put her jacket around my shoulders. I looked up at her, completely overwhelmed by this unfathomable gesture. It was cold. She needed a coat. Why would she give it up for me? What had I done to deserve it?
She turned to me and said, 'I'm doing this because I love you.'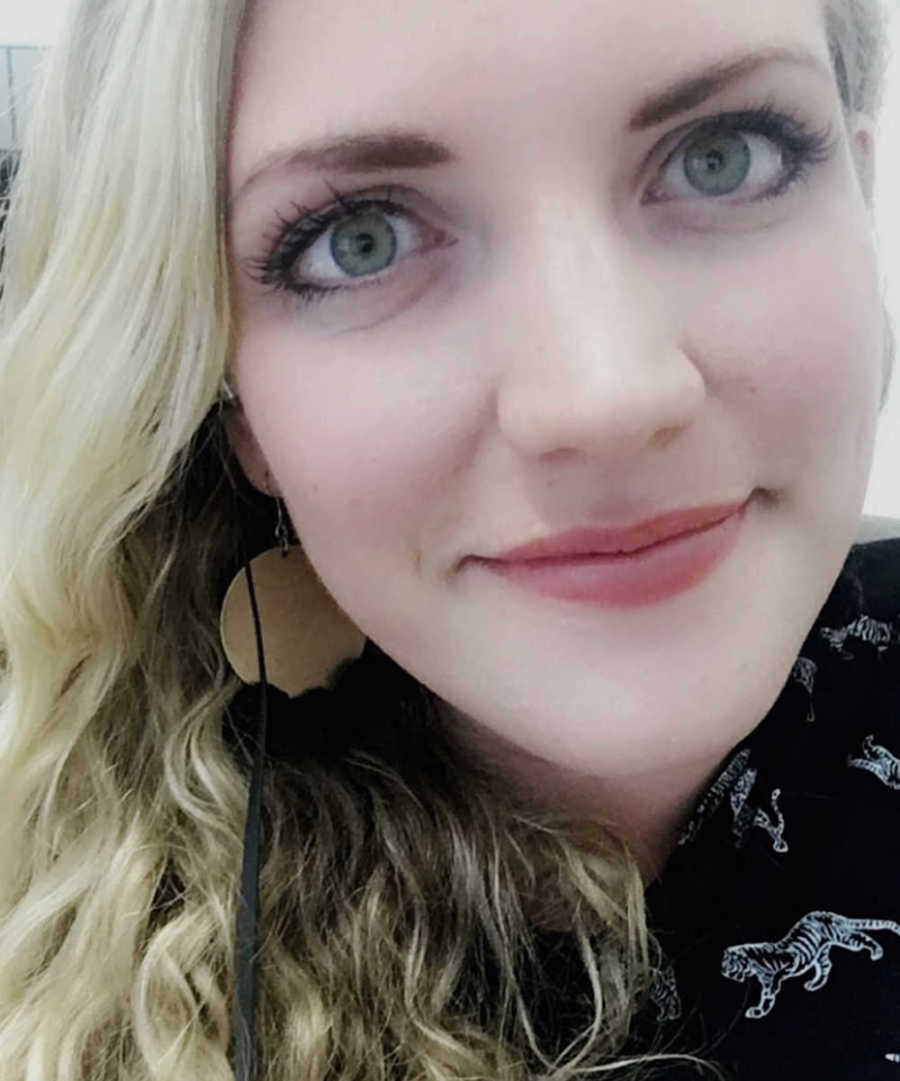 And my breath caught. It hit me that I did not understand that kind of love. I didn't remember the last time my husband had told me that he loved me. I no longer recognized basic kindness. I officially moved out three days later.
After the clumsy courage of that first night, I began to pull myself out of his reality and wring out his controlling influence, with the help of therapy, friends, and family. It was as if I were suddenly learning to see again. I learned to recognize emotional and verbal abuse like a toddler learns to recognize shapes.
After the divorce was finalized, I traveled to places he told me I couldn't visit. I finished my degree and moved to Boston, a city I had never even seen, where I got my master's degree and went on to work for amazing companies like Harvard Business Review and MIT Press. I went to therapy, and I made lifelong friends. I have provided resources for people who are going through similar situations.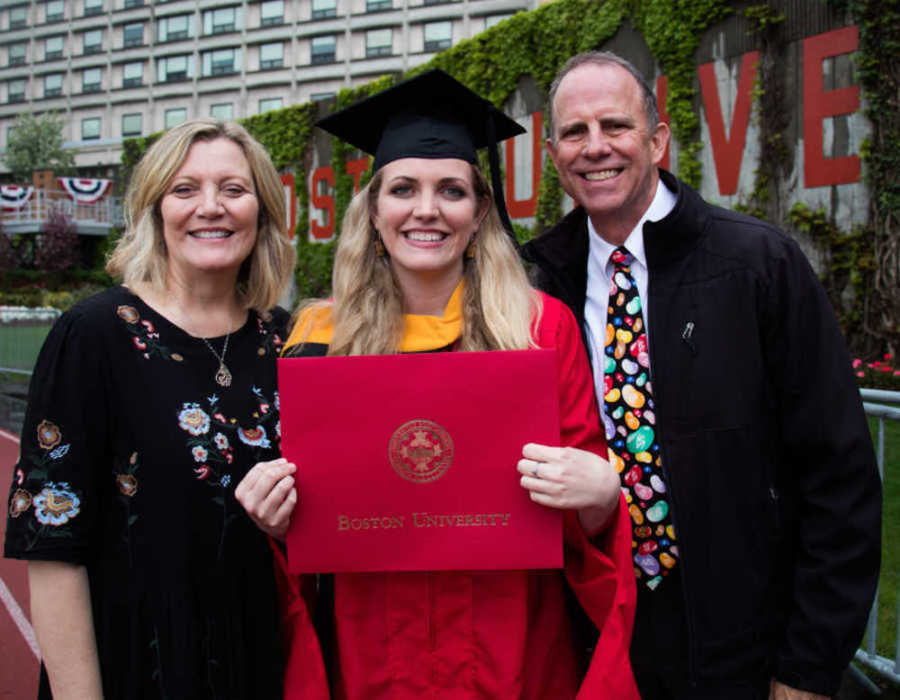 I am no longer the scared girl who barely managed to open the door and call someone to pick her up. I am much different now, but I am so proud of that frightened, miserable past 'me' who was brave enough to say no and mean it.
But during that time, November 2 became a strange mixture of a Luke Danes-like 'dark day,' and also a celebratory day when I recognized that sometimes the bravest thing you can do is leave. I usually take the day off of work and school and stay inside to avoid people. My emotions are raw and bubble to the surface. Which brings us to November 2, this year.
Four years ago, I said I would not continue to be mistreated. I put my foot down. And then another foot. And another. And I walked away.
Now, I am engaged to an incredible, gentle, supportive man. We are getting married in two and a half weeks. When we scheduled our final planning meeting with the wedding venue, I saw that the only time that would work was on November 2.
'It'll be all right. I'll be with you,' my fiancé, Josh, said. He squeezed my hand while I scheduled it.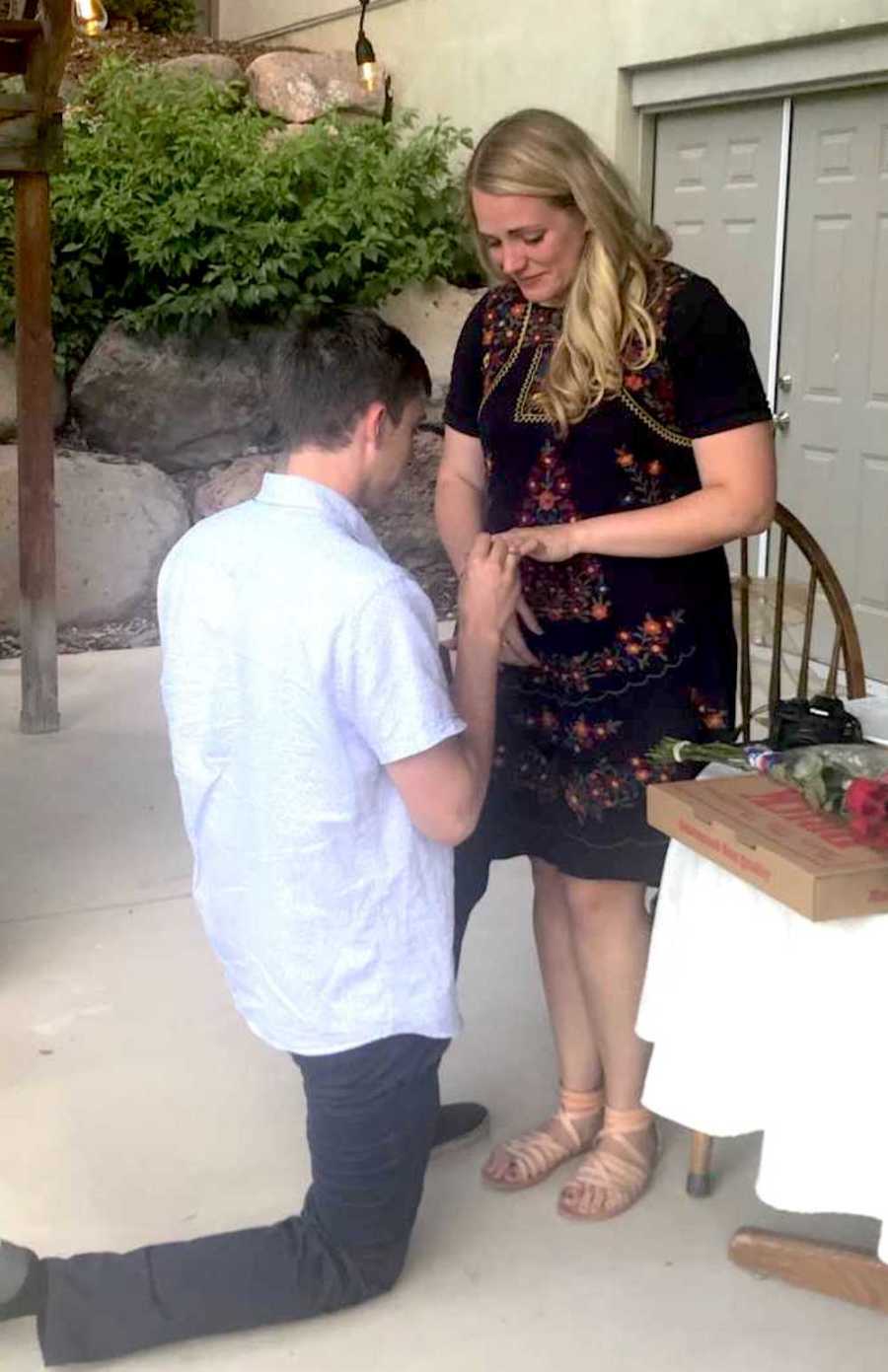 On my 'dark day,' my fiancé and I danced around the greenhouse where we will be celebrating our wedding. We planned out the seating and the slideshow and the playlist and the cake. And when we got home and the sadness finally hit me, he stayed with me and witnessed and validated.
'I am so proud of you,' he repeated to me over and over again throughout the day.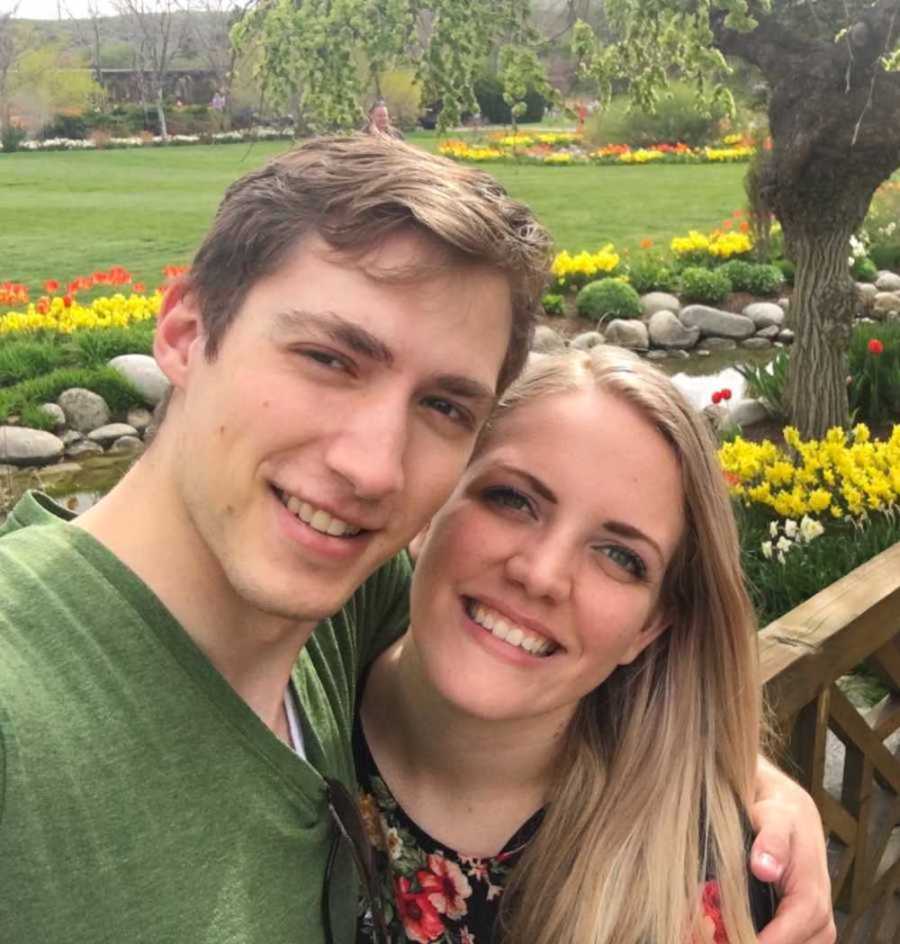 And I realized that I am so proud of myself, not only for getting out of an abusive marriage, but also for doing the work and healing to the point that I could let someone in again.
Although I hesitate to make this the happy ending because marriage is not the solution to divorce and loss is still loss, it was still amazing to see it all come full circle. Dancing with my future husband in front of a waterfall, making new memories over old wounds, is the happiest beginning I could ever hope for."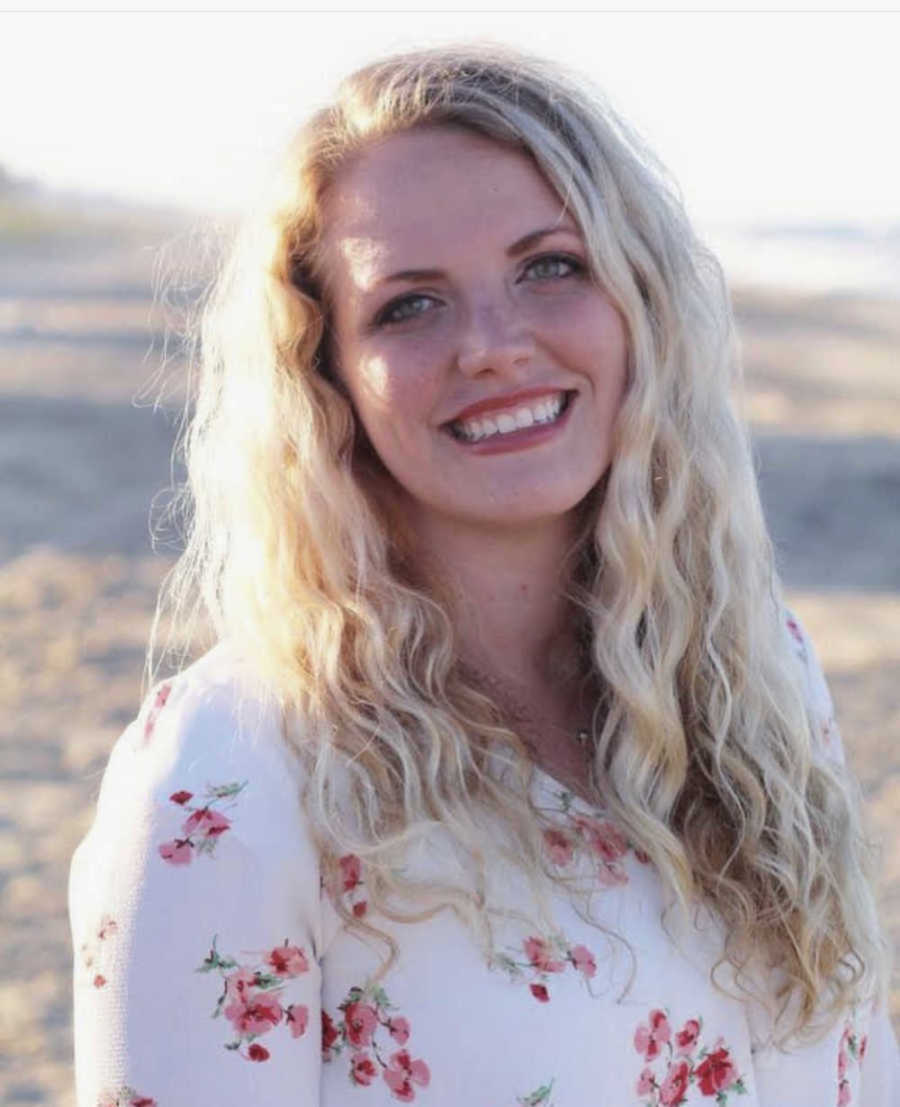 This story was submitted to Love What Matters by Jenny Rollins of Orem, Utah. You can follow her journey on  Instagram and Facebook.  Submit your own story here, and be sure to subscribe to our free email newsletter for our best stories, and YouTube for our best videos.
Read more stories like this:
'If you tell anyone about this, you won't live.' I was determined to break the generational curses and trauma. Survival mode kicked in.': Abuse survivor shares journey to healing and self-love
'If you don't leave him, I'll end up burying you.' I was like an addict. Then I saw a red positive sign on the doctor's sheet.': HIV+ woman escapes abuse, 'Live out loud and free'
'I couldn't find an Uber. A few drinks in was the sweet spot. I needed to go home. In the moment, I felt sorry for him.': Abuse survivor recounts chilling night
'I'm still forced to see him at court proceedings. I want to run so far away from him. My whole body hurts.': Narcissistic abuse survivor says 'there is absolutely nothing romantic about abuse'
Provide strength for others. SHARE this story on Facebook and Instagram with your friends and family.