"I have a solid understanding of what love is that a lot of people don't have. I've watched the love of my life suffer and die. I know what the 'for better or for worse' part of my vows meant, because I had to honor them. This changes a person to their core. Once you know the kind of love it takes to truly see people through the hard times, you crave it. Nothing else will do. You won't settle. But this isn't about me. This is about a conversation I had this week with someone who knows more about love than I ever will. With her permission to share, this is the story.
Last week, I was washing my car at the local car wash. When I pulled up to the vacuum to finish up, a little old lady walked up to me. I am not the most approachable human on the planet on a good day, but she complimented my car and told me her daughter had a Mustang years ago and she's always loved them. I could've just said thank you and told her to have a nice day. I opened my mouth and said, 'My husband loved Mustangs, so we bought it after he died to feel closer to him.' She told me she's a widow, too. She told me about losing her daughter. I did something I rarely do—I slowed down. I leaned in. I listened.
Grief transcends age. It transcends generational gaps. It can feel as raw as the day it happened most days. She was having that kind of day. I was, too. When she spoke of her daughter's death, she did so with tears in her eyes. She said her daughter always lived with childlike enthusiasm for life. She said it was as if she always knew she didn't have a long time on this earth. I felt this to my core, because I feel like Matt's zest for life was driven by the same thing. She talked about the last day she saw her alive and how happy she was, lying in the grass counting labels she had collected for her for an American Idol contest. I told her I don't know that pain, but my in-laws do. We both agreed it's a totally different kind of grief—seeing your baby die before you.
As I told her the story of how we lost Matt, she nodded. Smiled at times, and held my hand. Her hands were old and wrinkled and her face matched her hands, but when she spoke of the love of her life she lit up. I could picture her as a young girl, full of hope and possibility for the future. She told me of her marriage to her husband—all 54 years of it. I felt inclined to ask her how they met and how she knew he was the one. I was staring in the face of an 84-year-old woman who has seen and felt so much in her lifetime. I felt at this moment like I was standing on holy ground with her and I wanted to know every detail. God places people in your path for reasons unknown at the time. I believe He placed her in mine at the exact moment I needed to hear what she had to say.
For two hours, we talked in the sunshine. She said the first time she saw her future husband, he was driving his convertible. She said she wanted to go to the fair and wanted him to be the one to take her. She told a story of how she skipped school to go and be where she knew he would be just to get his attention. She talked about their first kiss and the butterflies she felt at the time. She was grinning ear to ear when she told me on their first Christmas together, she wanted a ring and he gave her a watch instead. She said, 'I told him I really didn't care what time it was.' She spoke of his military service and how, while away for his time in the army, he wrote her every day. She still has the stack of love letters he sent her. She said even now, she can only read a few at a time before she has to tuck them away for another day.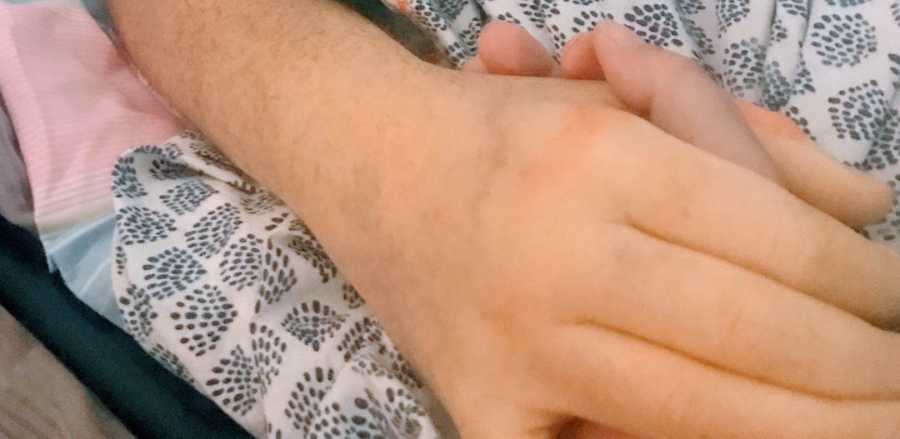 Love. Love before text messages and dating apps and high speed internet came along to complicate it all. He passed away fifteen years ago, but hearing her speak of him was like they fell in love last week. I asked questions. I wanted to know what her secret to a long marriage was. She said, 'Oh, we struggled. Everyone does. It's push and pull, but commitment and love won.' Profound. Simple words with huge meaning. She talked about their early life together and how they made decisions to get their children in the best schools they could afford. She talked about the hard times and how, even though they struggled, she knew they would always be okay because they had each other. She spoke of their mutual love for cars, and how this led them to buy a car wash. Then another. And another.
The very ground we were standing on was theirs at one point. When they sold it, she stayed on staff to keep it running. She talked of the changes she's seen in our small town. She told me about the people she meets coming in and out of the car wash. She said staying busy helps her cope with the lonely days and she gets to talk to people. I imagined the conversations she's had over the years. Treasures. She spoke of her husband's end of life and her voice cracked. Seeing the person you love suffer and die is something no one should ever have to endure. We had both held the hands of extraordinary men God needed back. We were both left with picking up the pieces of what was left of the life we lived with them, both faced with the task of learning how to live a life we weren't prepared to live alone.
Still, there we were. Smiling in the sunshine and keeping their memories alive by sharing memories of them. Before we parted ways, we hugged. We thanked each other for the conversation. We promised to keep in touch. I told her I write about my life as a way to process my grief and asked permission to write about her. She obliged. I'll treasure our conversation for the rest of my life. Life moves so fast. Oftentimes I'm moving too fast for conversations like this to take place, because I am caught up in a whirlwind of 'I don't have time for this.' The amount of times I've missed opportunities like this in my quest to fly through life at warp speed is embarrassing. It's a solid reminder to slow down and listen.
I know what love is. I know I was loved so deeply by a man who would've never left us if he didn't have to. I know what it's like to want time to slow down so you can enjoy it longer. I also know what it's like to want time to speed up so you can spend eternity together. Where I am now is in the space between, the space where you're not sure what you're supposed to do or who you're supposed to be to the people in your life. That day in the sunshine, I held the hands of someone who was standing in the same space between, just several decades older than me. As grief transcends generational gaps, so does love. And, like Mrs. Mary said to me that day, love wins. Always does.
'Love is patient, love is kind. It does not envy, it does not boast, it is not proud. It does not dishonor others, it is not self-seeking, it is not easily angered, it keeps no record of wrongs. Love does not delight in evil but rejoices with the truth. It always protects, always trusts, always hopes, always perseveres. Love never fails. But where there are prophecies, they will cease; where there are tongues, they will be stilled; where there is knowledge, it will pass away.'—1 Corinthians 13:4-8″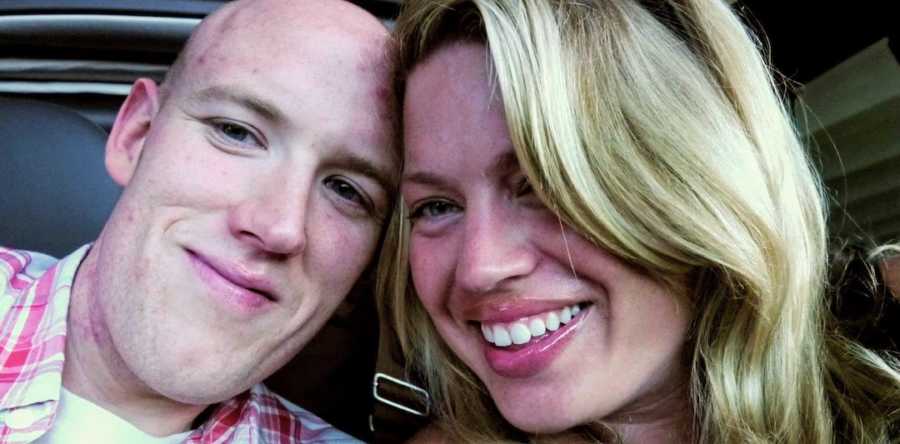 This story was submitted to Love What Matters by Cyndi Smith of Moody, Alabama. Be sure to subscribe to our free email newsletter for our best stories.
Read more stories from Cyndi here:
'Cancer didn't stop him from being the best dad. If anything, it magnified who he was and what was important.': Young widow shares husband's selflessness, despite battling cancer
'We promised him he could die at home. Every mile felt like 100. I live with the 'what-ifs.': Widow recalls dying husband's last journey with cancer, 'I know he is free'
'I cooked three meals a day. The house was clean. My husband came in the door knowing he was getting a home-cooked meal.': Widow urges 'nothing is promised' after husband's battle with colorectal cancer
'He quietly wrote, 'Before I die, I want to see my Quinn grow up.' We never thought for a second he wouldn't.': Widow shares how husband understood the value of a moment, always 'showed up'
Help us show compassion is contagious. SHARE this beautiful story on Facebook with friends and family.