"My wife Jordan works at Le Bonheur Children's Hospital. One day she told me there is the cutest little boy there right now. She said he's only there because he doesn't have a family to take care of him. It was only a couple of weeks later when I got a text while I was at work that said, 'Babe, will you seriously pray and think about something?!' Immediately my heart pounds because I knew this must be something serious on her heart.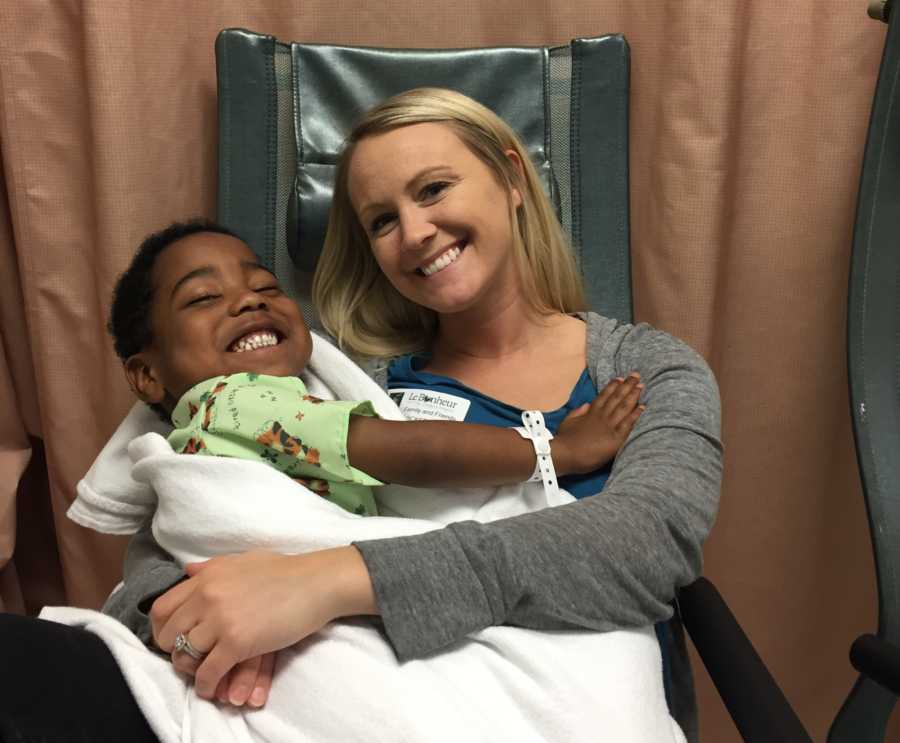 We both had talked about how passionate we were about adopting and desired to do it one day. We talked, prayed, and decided to begin the foster parent classes that were required by the organization he was involved with. We talked with DCS and it seemed nearly impossible to begin the foster-to-adopt process for a specific child you're not yet related to. It would have to take a miracle… the rest of the story is nothing short of just that.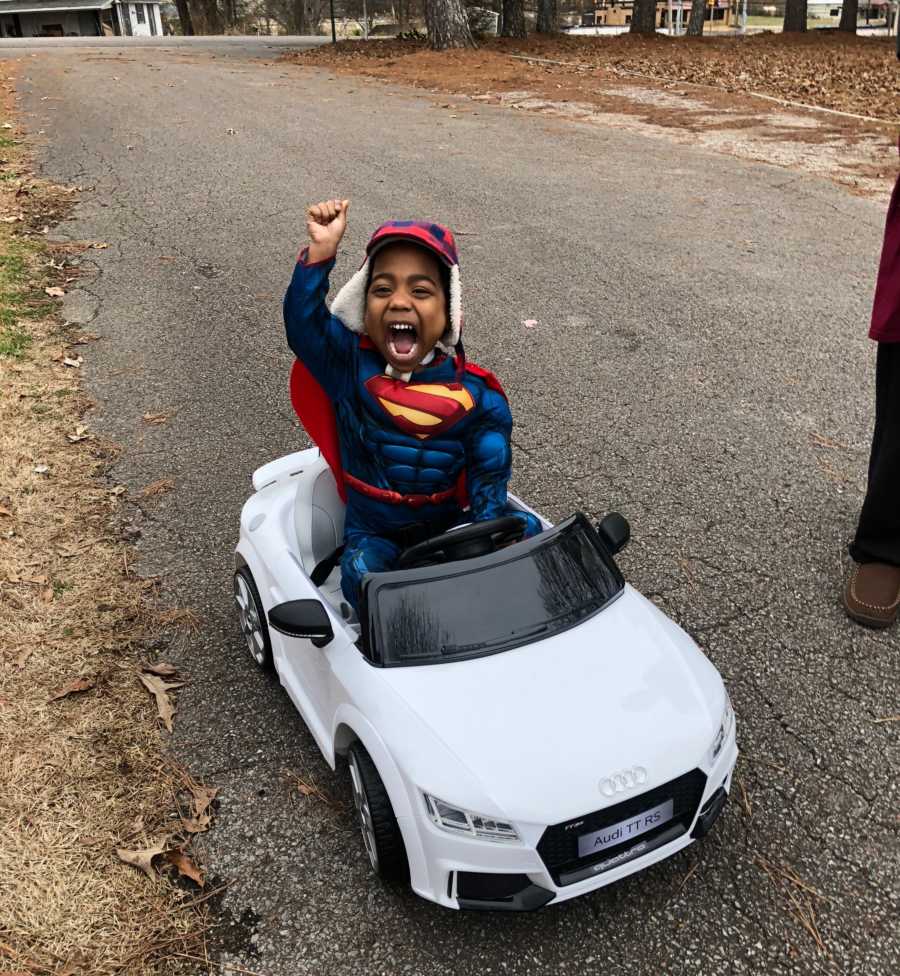 During the process, another couple came and began fostering him, which totally hit us hard emotionally because we had made a connection with him already. We were disappointed and upset, but decided to continue the classes to be future foster parents and true parents to a child someday. Two weeks later, while we were on our 1-year anniversary trip, someone from Jordan's work called and told her Jeremiah had been brought back to the hospital for medical reasons and the couple was not going to be able to continue caring for him for their own reasons. We immediately burst out in tears and knew this was the work of God that we would one day be a family.
When we got back from our trip, his social worker wanted to meet Jordan at Le Bonheur to make sure we were serious about fostering to adopt. After going through legal, medical and fostering classes, we were finally able to bring our boy home in June 2017.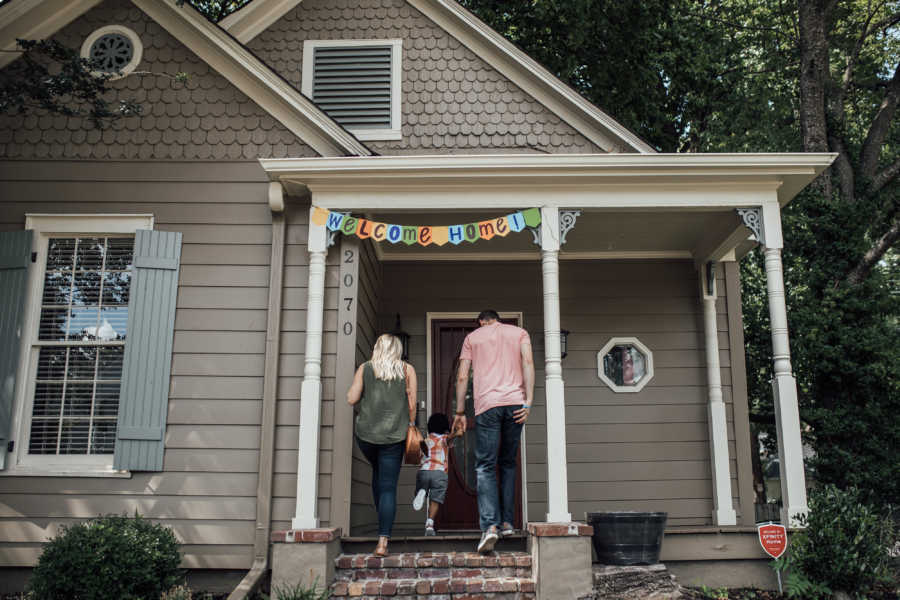 And on July 16, 2018, we officially were able to adopt our son!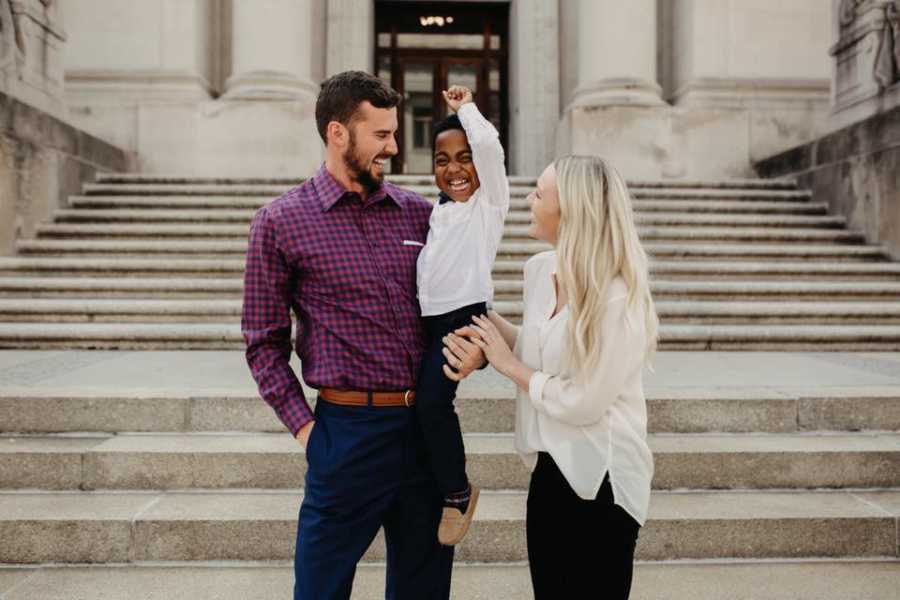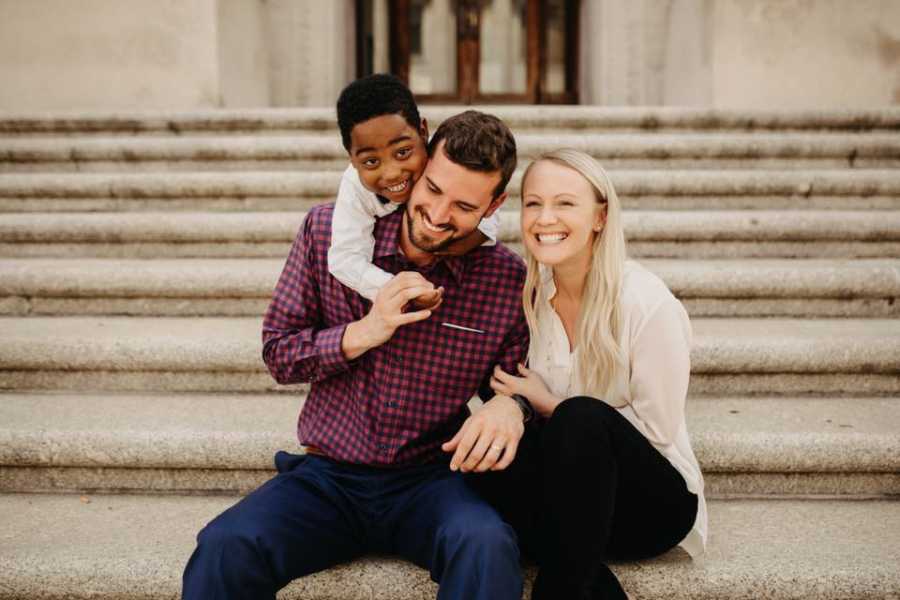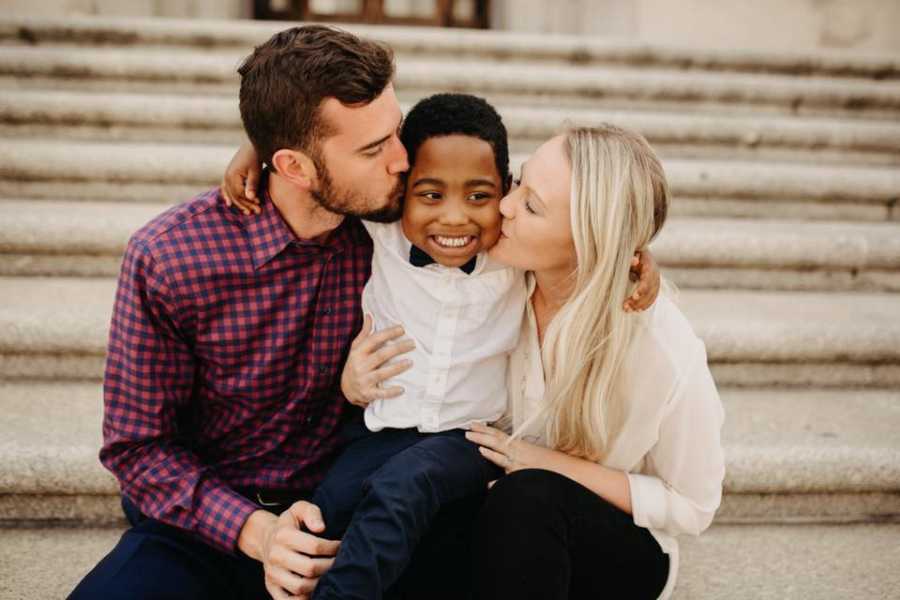 Back up to April 2018, Jeremiah was praying one night. He said, 'Thank you God for God, for Jesus, for my mommy and daddy, and my baby sister in a couple of weeks, Amen.' We looked at each other like, 'What did he just say?! Not really how it works, bud…'
Just a couple of weeks later is when we surprisingly found out Jeremiah was going to be having a baby brother or sister!
Fast forward to today, HE WAS RIGHT ABOUT THE BABY SISTER! We just found out yesterday!
The Miracle worker continues to do work, and we're so thankful to be a family."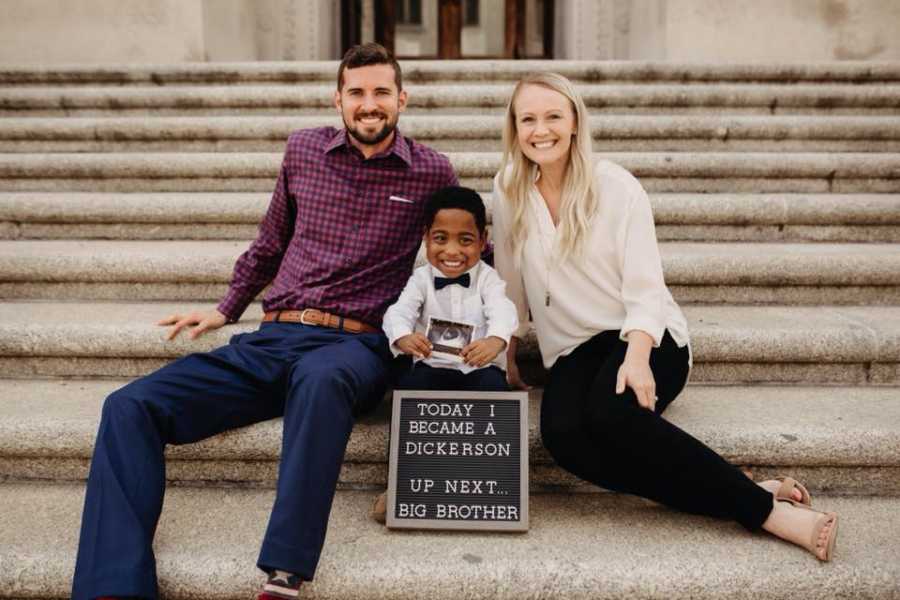 This story was submitted to Love What Matters by Cole Dickerson of Memphis, Tennessee. Do you have a beautiful adoption story to share? We'd love to hear from you. Submit your story here, and subscribe to our best stories in our free newsletter here.
Read more stories like this here:
'Stay with me!' My body was septic. I'd never carry our child. 'There's a baby at the hospital. Do you want him?': After losses, couple foster to adopt, 'He's the redemption to our pain'
'Did he think we abandoned him?' I was still grieving. He hardly slept day or night. I struggled to feel connection.': Couple foster to adopt, 'If you don't get attached, you're doing it wrong'
'Her birth parents changed their minds.' The call ripped us apart. 'She's coming to pick her up.': Woman shares journey with infertility, adoption, foster care, urges 'you will make it to the other side'
'Will he ever have to leave us?' my children asked. What I signed up for wasn't what happened.': Foster mom shares emotional journey towards adoption, 'Our family is built on love'
SHARE this story on Facebook to encourage other parents to cherish these little moments.