"November, 2017: I have secretly stopped taking all my medication for Bipolar Disorder because I believe I no longer need it.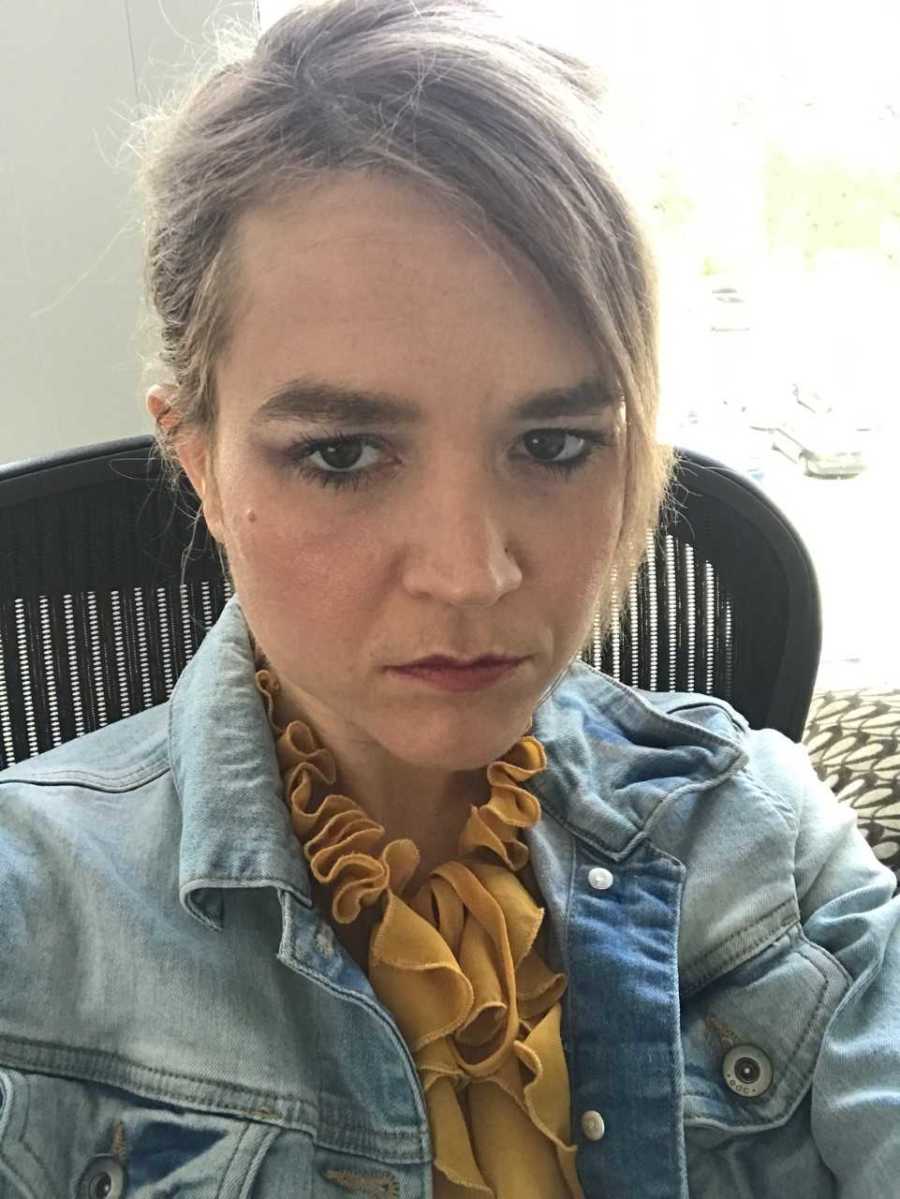 January, 2018: I have driven away nearly everyone who loves me (including my doctors and therapists). No one can keep up with my highs and lows. I'm not even on speaking terms with my own sister, who correctly suspects I am using drugs to stifle my appetite, so as to keep losing more weight. I never believe it's enough, you see. My eating disorder won't ever let me believe it's enough. I hit 90 pounds, I thought that would be low enough. It's not low enough. I hit 82 pounds. It's still not low enough. There's no magic number, just less eating and more doing drugs. I stop speaking to all my friends. They fall away, one by one.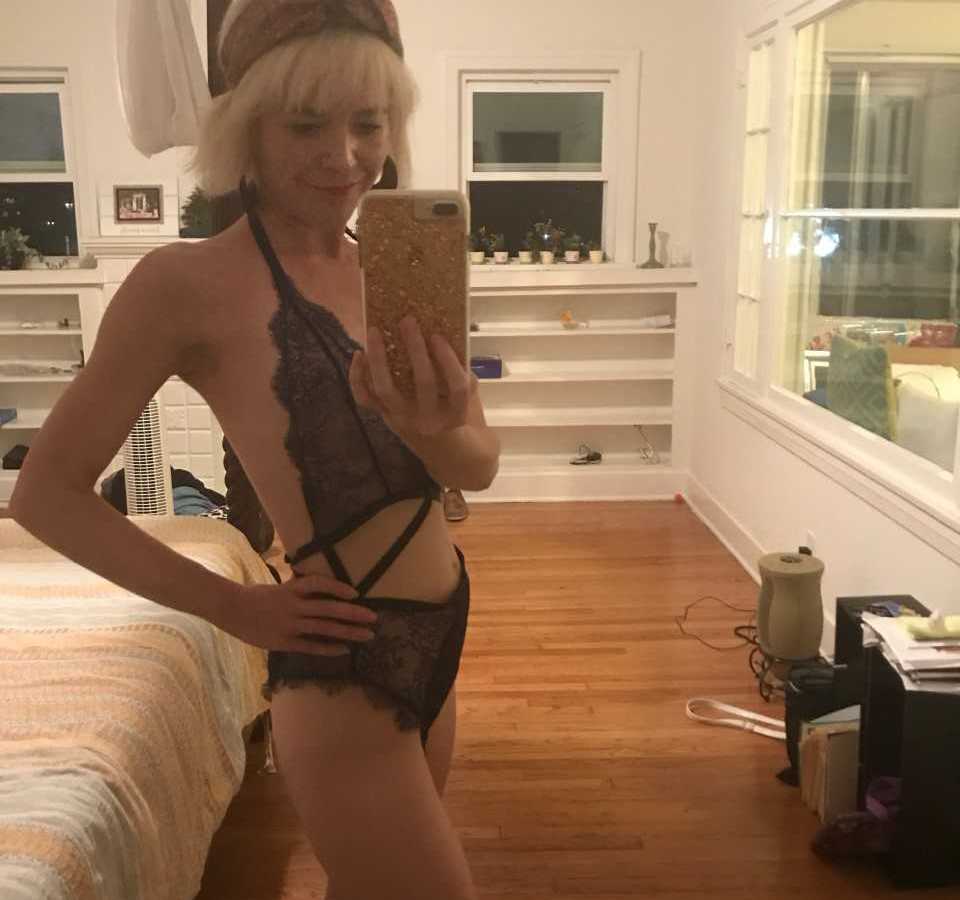 February 1, 2018: Everything's falling apart. It's down to me and the Voice. Not MY Voice, but THE VOICE. It's down to Suicide.
The Voice commands, 'IT'S TIME TO DIE. NO MORE DELAYS, NO MORE MISTAKES, OR I'LL START TO THINK YOU DON'T EVEN WANT TO DIE.'
'I don't want to die anymore!'
'NONSENSE, YOU MUST DIE,' the Voice twists itself around my neck and simultaneously sucks all the air out of my bedroom. 'THIS IS IT, THE REAL DEAL. YOU ARE GOING TO DIE AND THERE IS NO GOING BACK.' I sob and writhe in bed like an impotent garden snake fighting for its last breath. 'I don't want to die, I don't want to die, I don't want to die.'
'IT'S NOT YOUR CHOICE. THIS IS HAPPENING NOW. SAY GOODBYE TO CINDY.'
I had held my four-month-old puppy, Cindy Crawford, all night long, crying and praying and whispering to her that I didn't want to leave her, that I was so sorry I was no longer going be her Momma and watch her grow up. A sob escapes me.
'DO IT NOW,' the Voice says,
'Do it now,' I say out loud, echoing the voice. 'I love you, Cindy, I'll always love you. Please forgive me.' I kiss her head and tuck her in on the bed, near the kitties, all locked safe and sound in my room.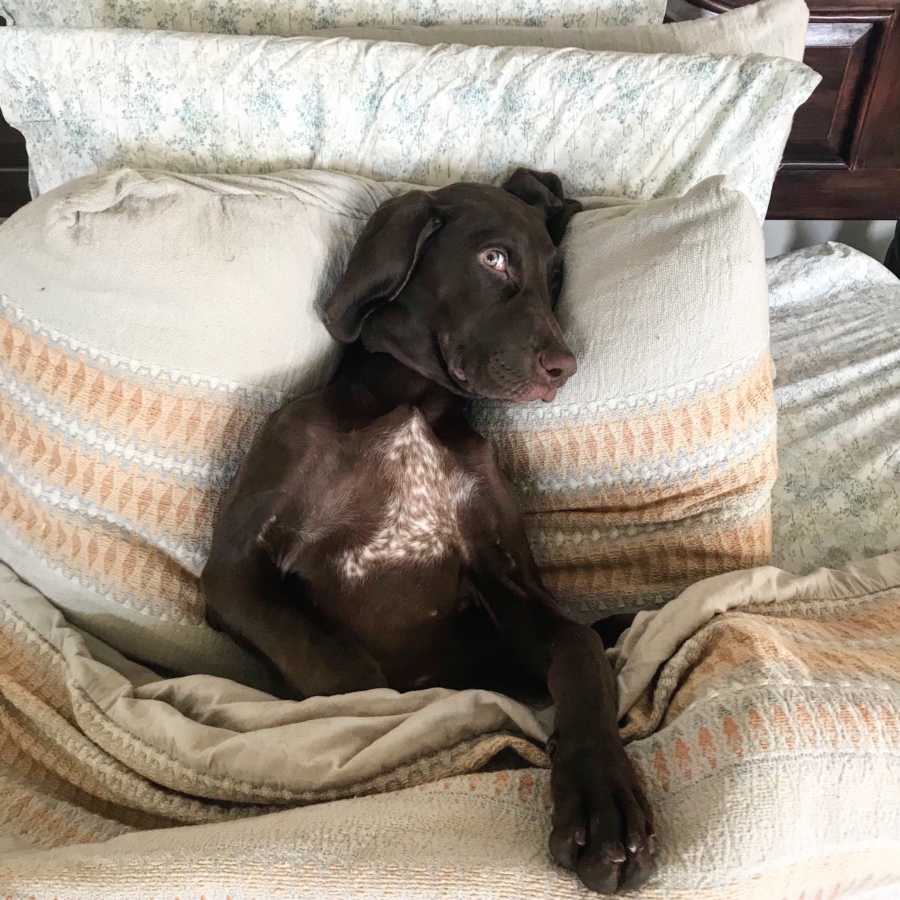 I walk into the bathroom. It is time. I've been here before.
Five months ago, I tried to kill myself in this very same bathroom by swallowing a bottle of prescription sleeping pills. It would have worked if my ex-boyfriend hadn't called 911. This time there's no one here to save me, just me and the Voice. This time it will work. I even have two bottles of sleeping pills for safety's sake. Time to die. I unscrew both lids and turn the tap on. I've locked the door behind me, just in case, but I'm not expecting anyone else … not in this lifetime. I take the pills in my hand and go to swallow them, but something stops me. Cindy. Cindy. I don't want to leave Cindy, the love of my life. I'm Cindy's Momma. I can't leave her yet. I'm not ready.
Suddenly I am filled with new resolve. I throw the pills down the drain, unlock the bathroom door. I am overpowering the Voice. But we've got to make a run for it — we've got to run before the Voice and the People can catch us. They've been watching us from the end of the block and I know they want to study us. We've got to outrun them. I throw open my bedroom door and look into Cindy's unsure eyes. 'I'm here, baby, but we've got to go, got to run, got to go.' I lock the cats back up in my room and rush out with Cindy. Down the back stairs, around the apartment, up Golden Gate Ave toward Berkeley Ave, away from Sunset Blvd and all its watchful busyness. 'Got to get a move on, girl. We are fugitives. Fugitives from the Voice. Fugitives from the People.'
And so we try to outrun everything and everyone. Straight through Silverlake, through Echo Park, and into Downtown Los Angeles. Homeless mecca. Where you can be part of a club you never wanted to join. For thirteen days, Cindy and I are homeless. We sleep at the corner of Flower and Fifth in a concrete stairwell holding each other for warmth without blankets. When it gets too cold, we sneak into the Westin Bonaventure Hotel and find an unlocked conference room where we wrap ourselves in a table cloth and sleep under a conference table until a security guard stumbles upon us and chases us out. 'We are trailblazers, Cindy, we are trailblazing fugitives.' But soon all we are is hungry and thirsty and hot and sweaty and dirty by day and holding each other through the night, shivering and chattering our way toward dawn.
Soon Cindy is so hungry that she lunges against her leash toward every store and every passerby begging, straining for something, anything to eat. Soon my hands are so dirty from digging through garbage looking for something safe to feed her that I don't know if they will ever be clean again. Soon we are standing at the corner of San Pedro and 5th Street. Skid Row. Hell itself.
'Excuse me,' I stop a grizzled and weary looking man.
'What do you want?'
'Do you know of a place around here that gives out food and water and blankets?'
'Yeah, you looking at it.'
'What?' I cry out. "Right here?' We are standing in front of a massive gate.
'Look Cindy, we're here!' I hug her. 'We made it, girl.' I eagerly push on the gate. Nothing, no movement. I pull on the gate. Still nothing. My heart falls fast.
'What's wrong? Why is it locked?' I ask the stranger.
'They closed today. Today Sunday.'
'Closed today? Closed on Sundays?!?' I shout at him. 'But, but … people need things on Sundays! Needy people need things! WE need things!' I gesture toward Cindy and myself. 'We need to eat, we need water, we need a blanket … before it gets dark!'
'SOMEONE NEEDS TO HELP US!' I am practically screeching now; unraveling. After days of holding it together (whatever that means to me), I am coming undone. It must be quite a sight: A petite, filthy Caucasian girl screaming her blonde head off, trying to hold onto a very manic puppy. The only response I get from the grizzled man is a withering glare so harsh it could wilt flowers … if flowers grew on Skid Row. Instead, there are only rotting things here — only trash gardens and trash bouquets perfuming the air with the scent of trashed dreams. I breathe in through my nose, trying to calm down. It smells of hopelessness. 'I'm going to die. But I can't die. I have to take care of Cindy.' Mr. Grizzled sneers and walks away.
Desperation fills my lungs, 'We're NEW here, by the way!' I shout at his back. 'That's why we don't know anything! Ok…well, thanks anyway!'
'Thanks for nothing,' I mutter to myself, looking down at Cindy. 'It's ok, baby, don't worry. We're going to be ok. Your momma is going to figure this out.'
Soon the afternoon sun beats relentlessly down on us and my ripe smell is a dead giveaway that I haven't showered in days. Tents are everywhere, covering the sidewalks. Trash and rotting food litters the streets. This is how we live now, this is our life, this is all there is.
Cindy and I carefully navigate our way through this gauntlet, as people stop me repeatedly — both to jeer and to say how pretty Cindy is and ask to pet her. She is such a sensitive soul.
I can see it's making her nervous. It's making me nervous too. Mainly because, though most people are being very sweet to Cindy, others are eyeing her in a different way. For the first time since being on the streets, I begin to worry — not just about Cindy somehow getting away — but about her being dognapped.
'Girl with the dog, girl with the dog!' I jump as someone yells in our direction. 'Girl with the dog!' I'm torn between running and standing guard over Cindy. 'Girl with the dog!' A woman steps from the crowd, waving a flier wildly in my face. 'I've got info on free dog food and vet care for you!'
This woman wants to help us? I walked into hell and found an angel. The angel's name is Sharon, but I don't know that yet. She works for LAMP Village, an amazing homeless resource center, but I don't know that yet.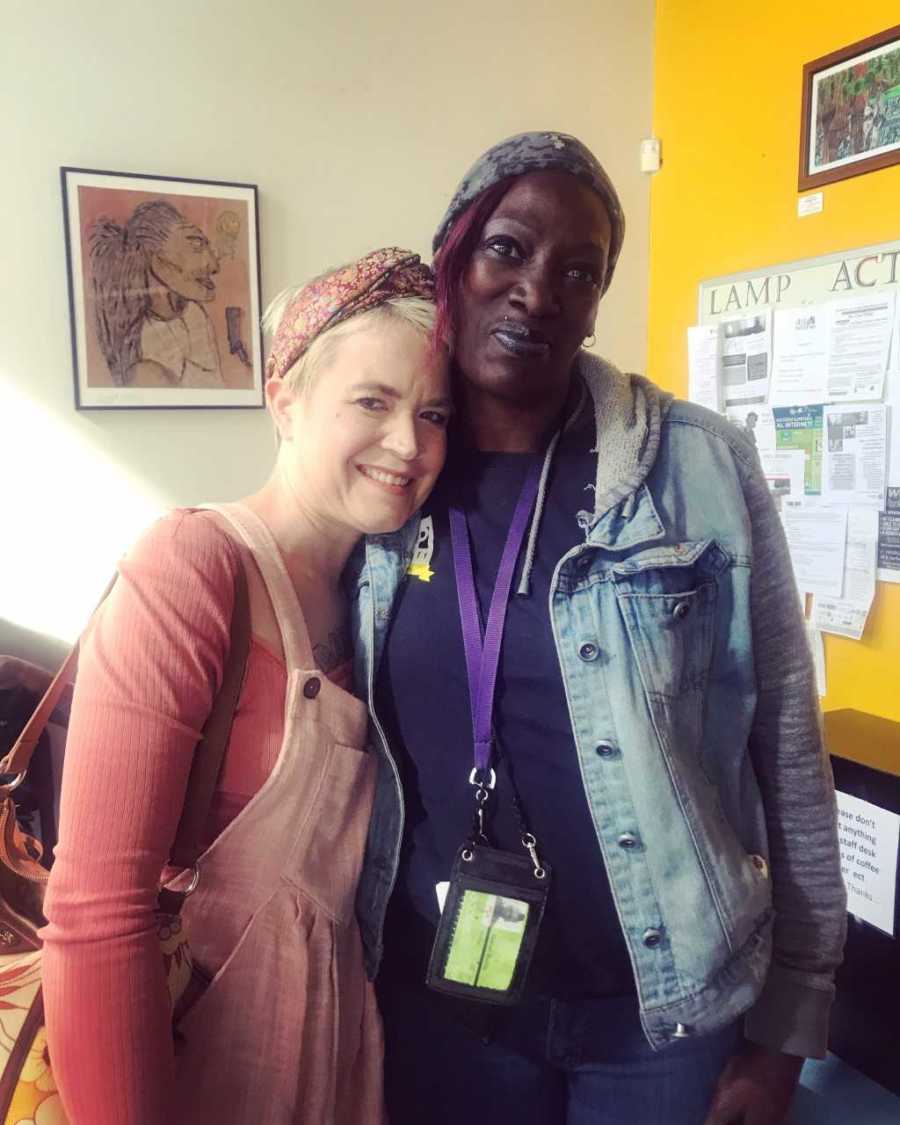 She will help Cindy and me get out of Skid Row and onto the safe and warm couch of another angel, Vera, in South Central Los Angeles. And, ultimately, both these women will help Cindy and me reunite with my family, but I don't know that yet, either. All I know is that after months of helpless despair, I suddenly feel HOPE.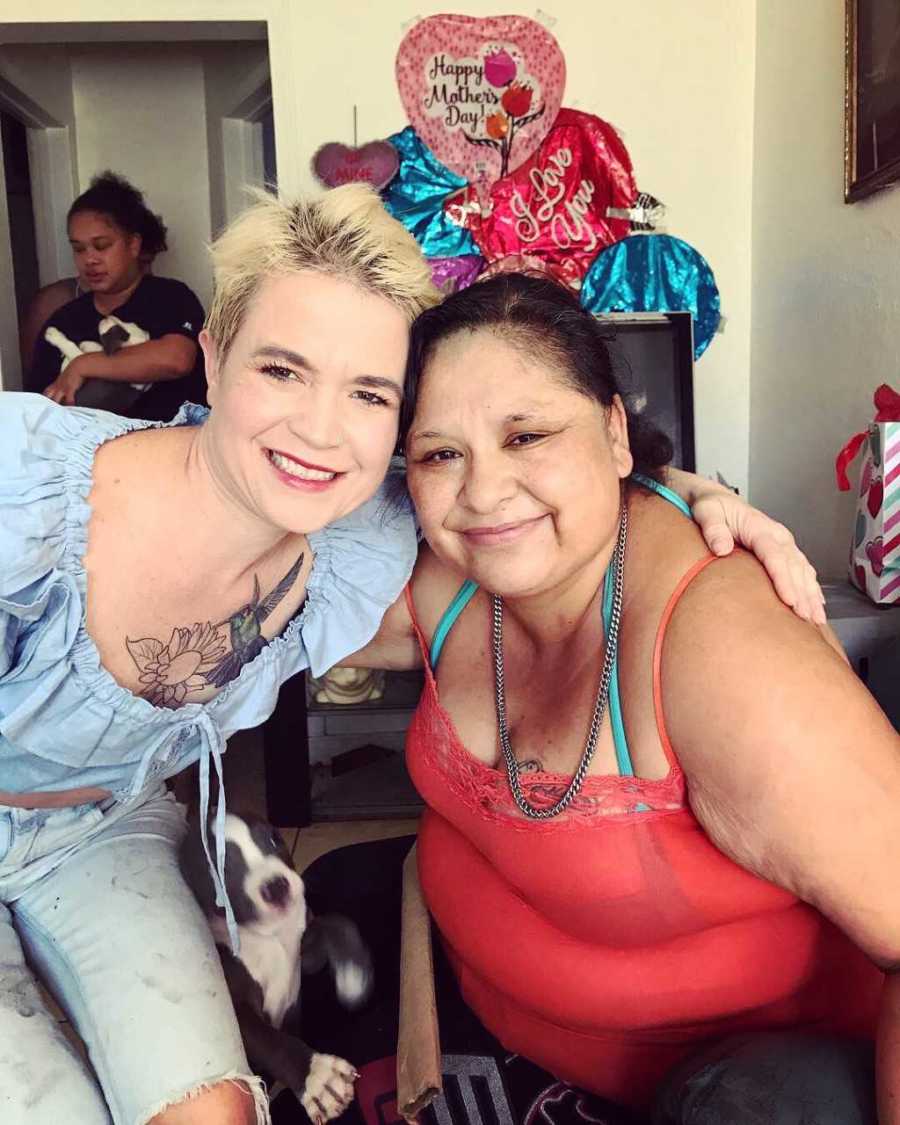 February, 2019, one year later: I am back on my medications and they're working. No more Voice. As far as my living situation, I'm staying close to my family for the time being. After being happily reunited with my parents and siblings last year, I was hospitalized and treated at UCLA Medical Center for Bipolar Disorder with Psychotic Features.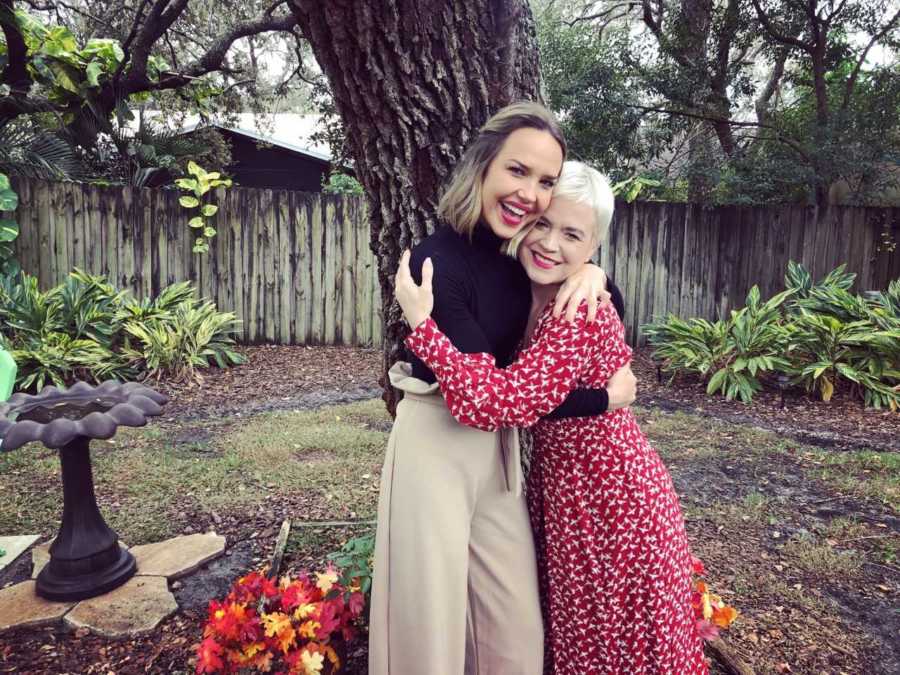 Following that treatment, I spent many months in residential, then outpatient programs. I am working hard at staying healthy and using MY Voice to fight mental health stigma. For me right now, that means using my social media channels to speak out and let others know they are NOT ALONE. There is help available! I'm also volunteering with NAMI (the National Alliance of Mental Illness) to speak up about 'Ending the Silence' when it comes to mental health and suicide. Cindy Crawford is working hard at playing, eating well, and still being the love of my life. We wish to thank every single person who helped us on the streets, but especially Rhonda, Sharon, and Vera, as well as Dr. Z, the doctors at UCLA and Balance Treatment Center and every therapist I had at Balance, especially Liz. Thank you."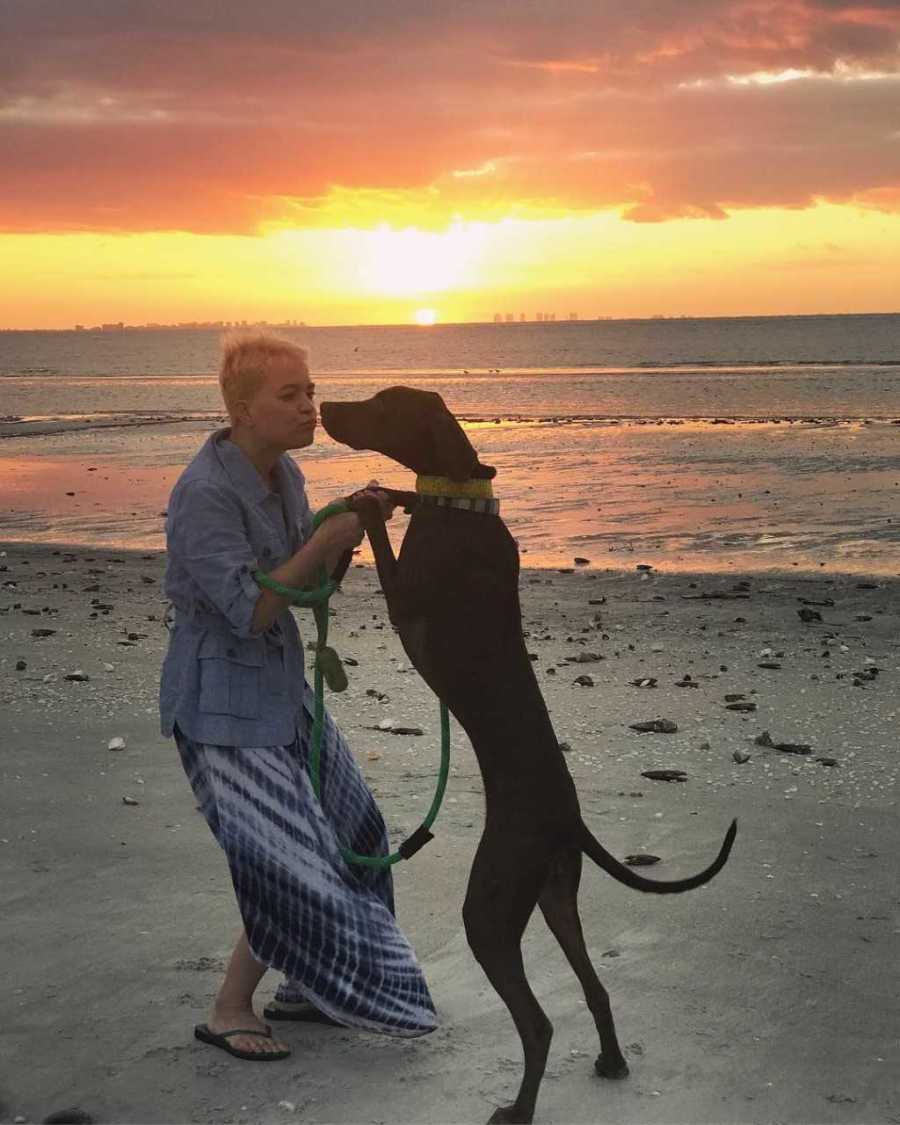 This story was submitted to Love What Matters by Julia Kebbel of Orlando, Florida. You can follow her journey with mental health on Instagram. Submit your own story here. For our best stories, subscribe to our free email newsletter.
Provide hope for someone struggling. SHARE this story on Facebook with family and friends.