"We were celebrating Easter at my brother in-law's parents' new bungalow. Laughter filled the open-concept home as about 20 family members poured into the large kitchen, socializing and trying to help with the food. It was a happy occasion as my sister and her husband had just had their first baby, and he was only 3 months old.
All of a sudden, he started to cry. 'I'll just take him to the living room,' I said to my sister who was in mid-conversation, talking about what it's like being a new mom.
As I held him in my arms, his delicate body rested up against me and he fell asleep. It was a win-win; my sister seemed happy to be able to continue her adult conversation, while I was experiencing the very specific sense of purposeful euphoria which comes with being able to soothe a screaming infant.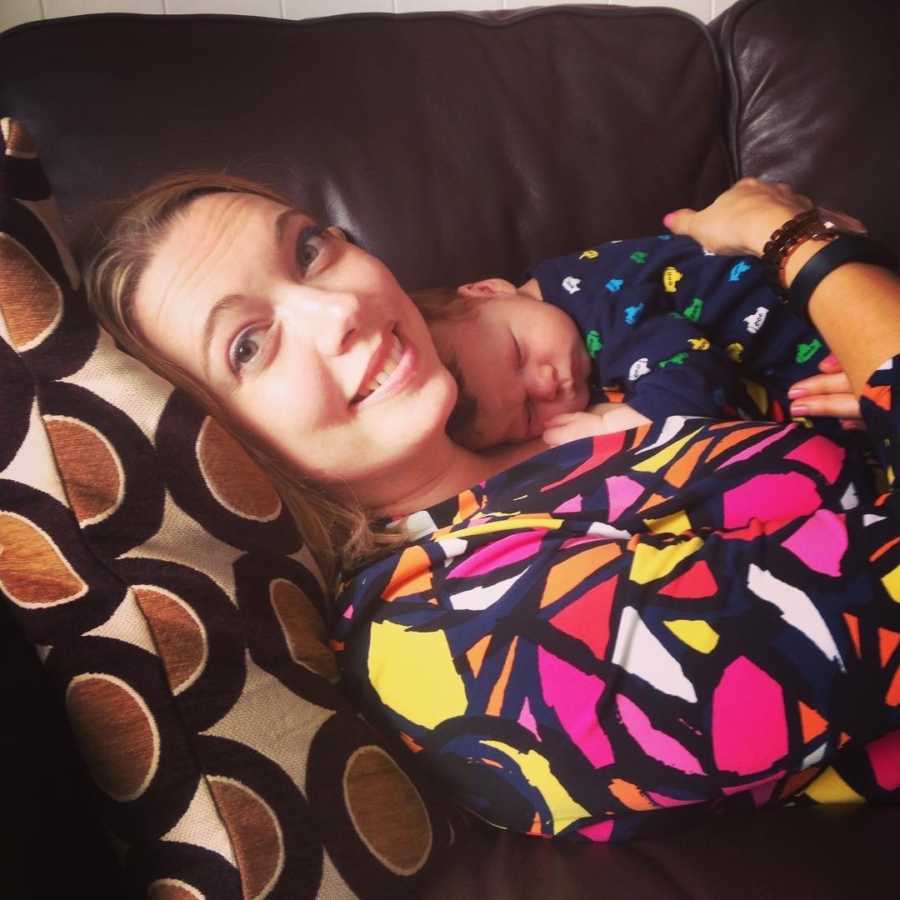 There were only a handful of relatives in the living room chatting with one another. All conversations stopped as people found themselves completely distracted by the beautiful baby boy who just entered the room.
That was when my grandmother spoke.
'I am just so sad you have such a gift with kids and you will never have a baby of your own.'
There was certitude in her tone, finality. In one line she had evaluated my situation—single, 36, unmarried—and concluded my childless fate. Her words stung, my pulse started to quicken and my face started to feel very warm.
I dug my feet in the plushy white carpet in hopes of appearing centered and calm. I knew ever since her stroke, my grandma had lost her filter and would always say whatever was on her mind.
But knowing this did not keep my mind from spiraling out of control.
All I wanted to do was run away. Instead, I excused myself and went to the main floor washroom where I turned on the faucet in hopes of being distracted by the sound of running water rather than by the sound of the negative screaming thoughts running rampant in my head.
What was my life?
I thought I'd done everything right. At 30 I became engaged and at 31 I was married. At 32 we had planned on starting to try to have a baby, but at 32 he told me he wanted to put a pause on said baby. By 34, our marriage had collapsed and we were officially divorced.
I had tried dating. I honestly gave it my all, but I just didn't want to 'mess up' again. I didn't want to choose poorly and I wanted to find a man who also wanted kids in the future.
If you would have asked me ten years ago, five years ago, or even two years ago, if I ever thought I'd be going through with having a baby on my own, my answer would have been a resolute NO.
Yet, I knew it was something I needed to do. After two IUIs (donor sperm inside the uterus), I have become pregnant with my little boy who is due Feb. 19th, 2020.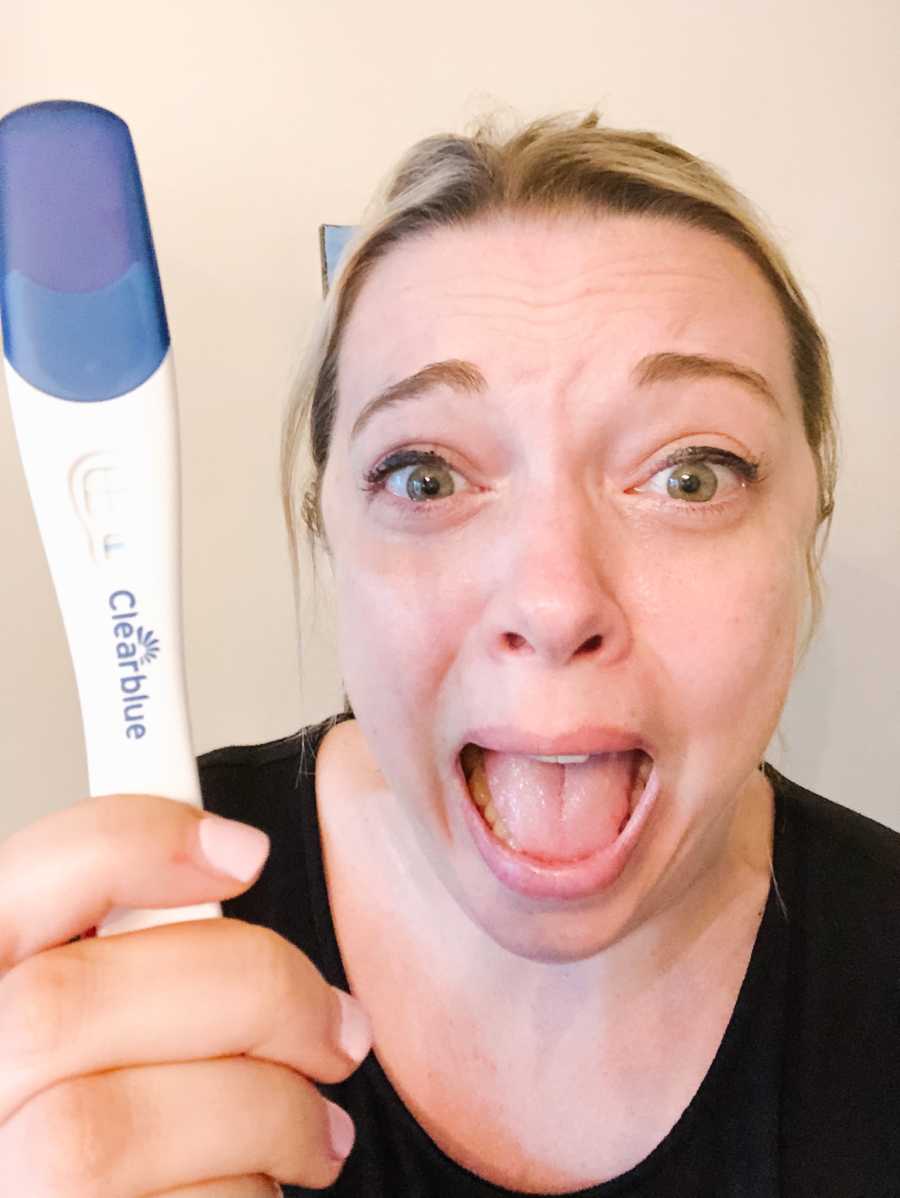 Just last week my grandmother was sitting across from me. She sat there peacefully in her recliner and watched as I rested my hands on my baby bump.
'You look so happy,' said my grandmother.
She was right.
I'm sure Grandma has no idea how much her statement at Easter affected me. She probably doesn't even remember saying it. But her words changed me.
As her health keeps declining my hope is she'll hang on. Come February of 2020, it will give me so much joy to present her with my little boy. I can only imagine her eyes as she takes both of us in.
And thank you Grandma, because your words lit the fire within me to truly understand I am one strong and powerful mother even if it is on my own."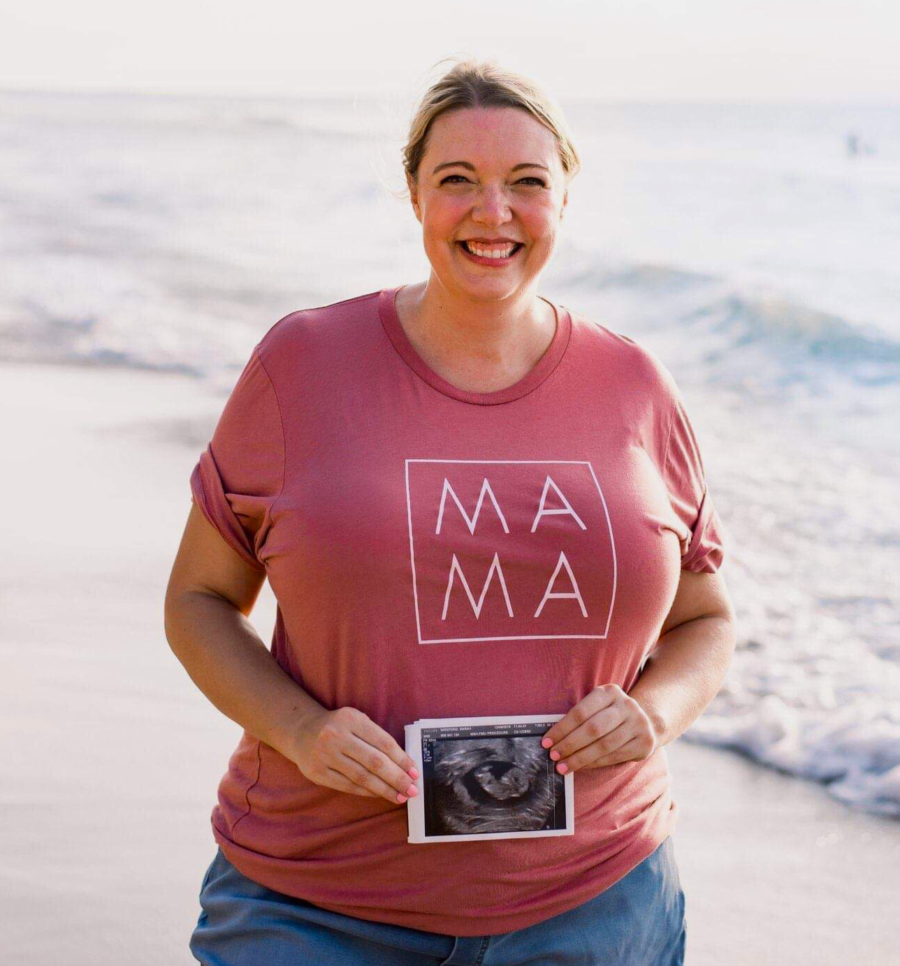 This story was submitted to Love What Matters by Sarah Allison. Follow her journey on Instagram here. Do you have a similar experience? We'd like to hear your important journey. Submit your own story here. Be sure to subscribe to our free email newsletter for our best stories, and YouTube for our best videos.
Read more amazing stories about women having babies on their own here:
'Being a single mom by choice? Not the most common. I spent years hoping I'd find a husband, have kids. At 33, and several failed relationships later, I gave up. It was time to do it on my own.' Single woman told she has 'no fertility issues,' faces battle in pursuit of pregnancy
'I'm single, and I haven't had sex with anyone, but I'm pregnant.' After the shock, they were happy.': Single-by-choice mom births son with Down syndrome, 'I thought I chose Matthew, but he chose me'
Please SHARE this story on Facebook and Instagram to encourage others to cherish every moment and love what matters most.