"I wonder if she knows.
Oftentimes, I wonder if Lillyana knows how different her life is. I would have never imagined how autism would affect my daughter or how in awe I would be of how well she handled it.
My daughter was five years old (now nine) when her brother Jackson (now five) was diagnosed with autism shortly after he turned two years old.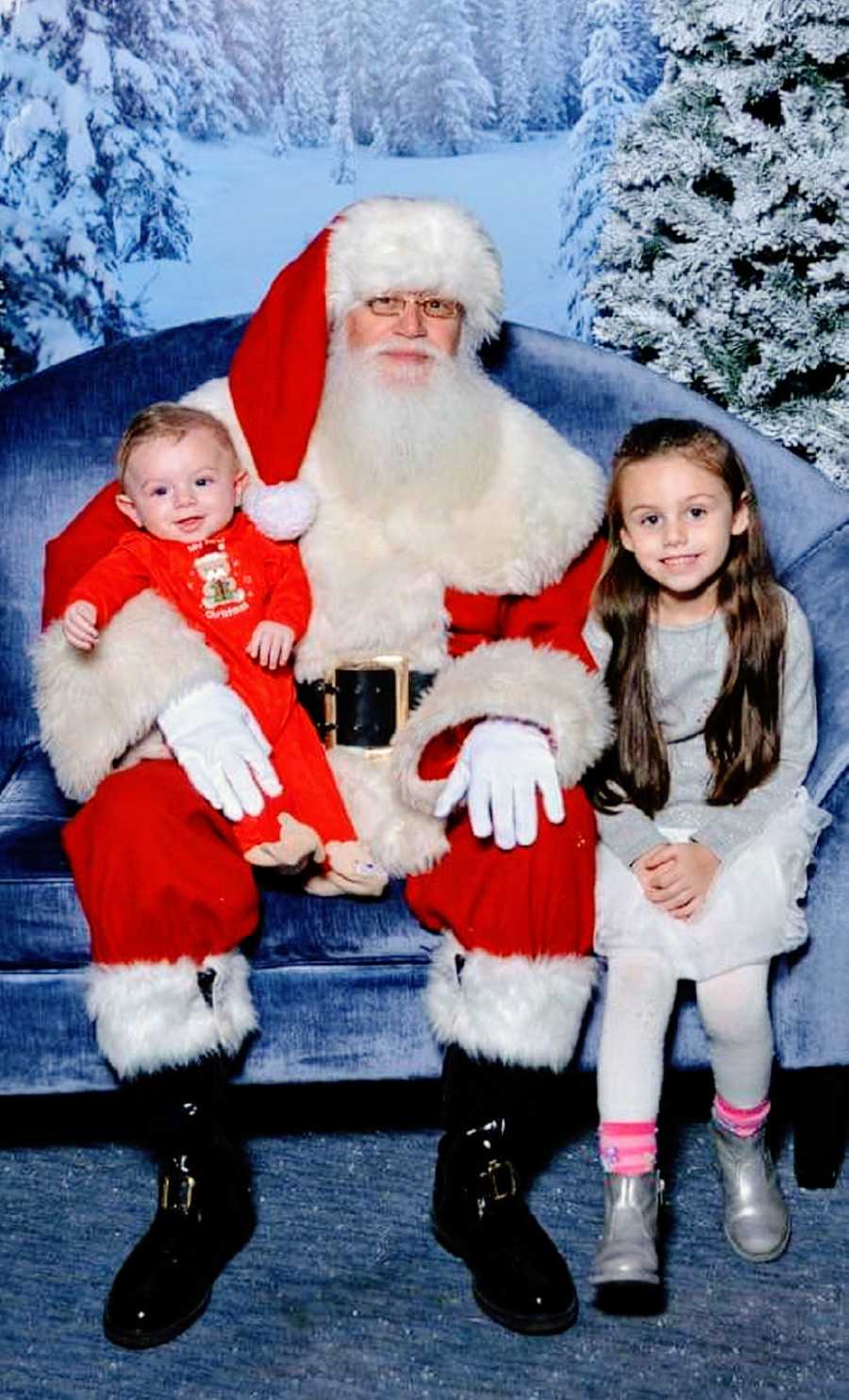 However, her life, just like her father's and mine, had changed way before that. Shortly after Jackson turned one, our lives started to change. The main reason was due to her brother's severe sleep regression issues. He was only one, so waking up in the middle of the night seemed to be a normal thing we would go through. I didn't think much of it in the beginning. However, Jackson's sleep issues were severe. Sleeping only three hours a night and maybe an hour nap during the day, I remember thinking it was a phase.
One of the things on our journey I feel the most vulnerable talking about is how this time and the years after affected my daughter Lillyana. My little angel; the light of our lives and of everyone else who knows her. Lillyana has always, in my eyes, been a special child. I remember her being almost two years old and waking up in the middle of the night. She, on her own, would turn on the TV, grab a bottle out of the mini-fridge upstairs, sit in her chair, and relax. No parents needed.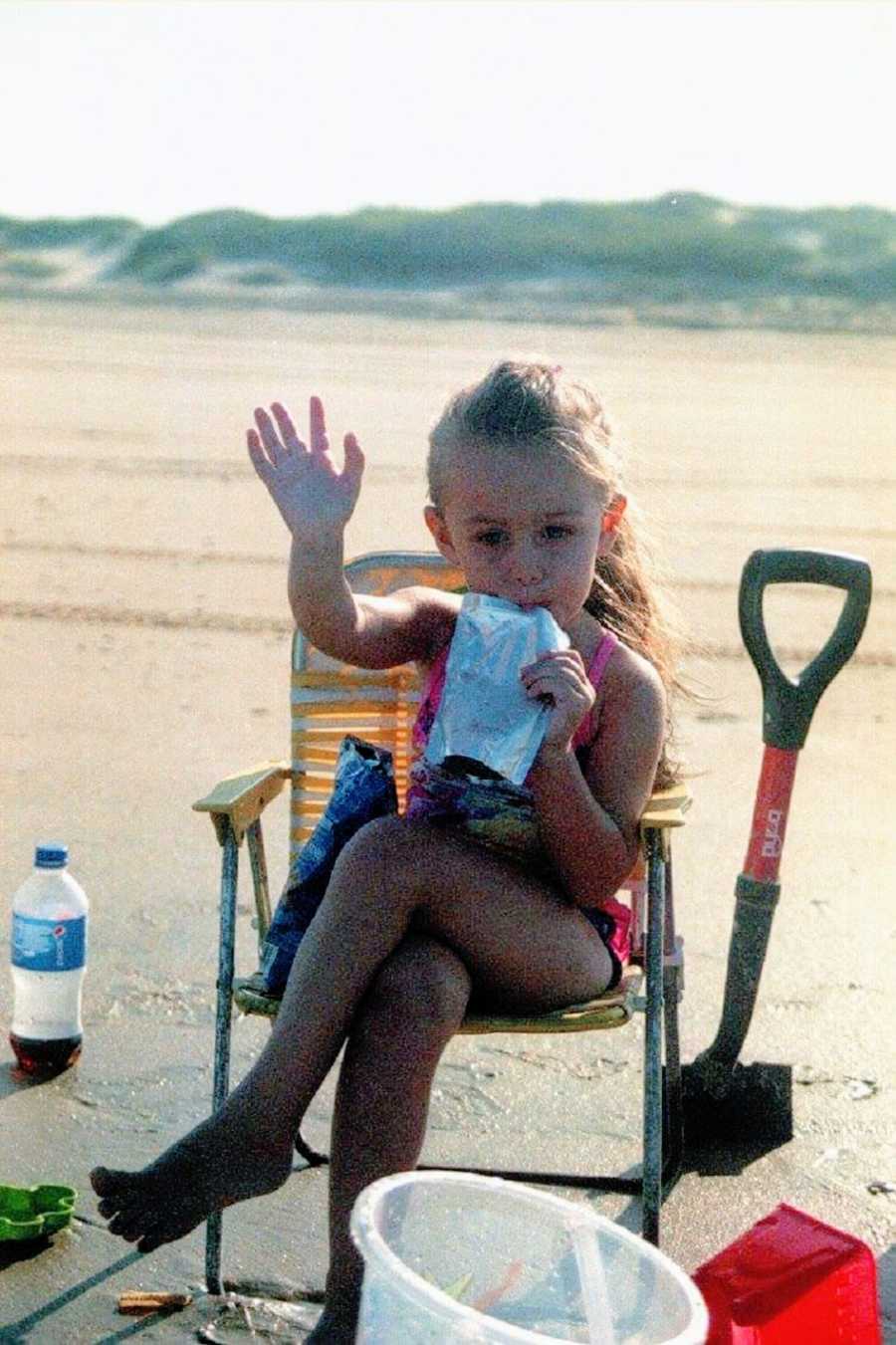 She loved going to the beach. We went every chance we could. She and her father would spend hours hand-making cosplay costumes to go to comic cons in our local area. We would even hand-stitch her Halloween costumes. We went on family vacations, shopping trips. We always had the time and option to do these things.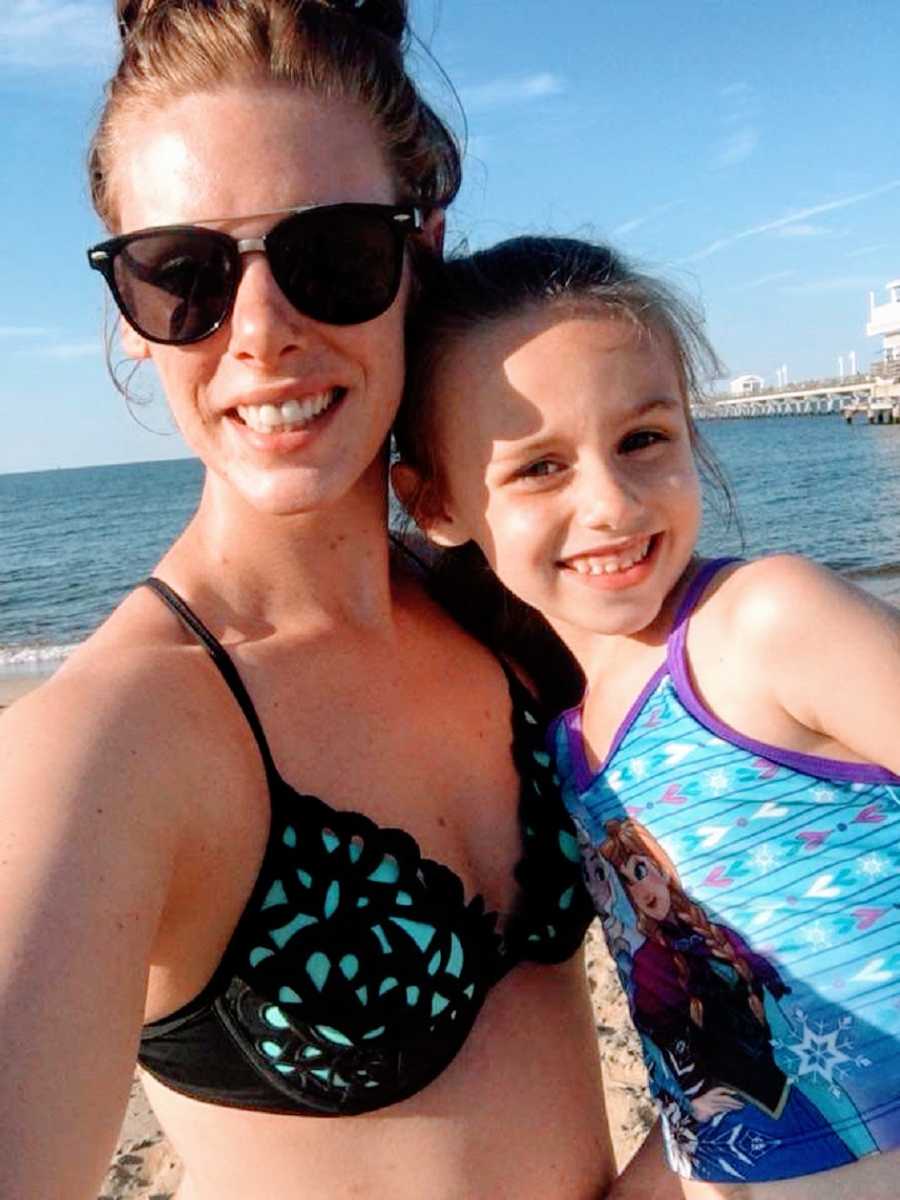 Slowly but surely, it all started to stop.
In the beginning, I remember her coming out of her room asking to play or go somewhere and telling her we couldn't. The look of sadness on her face brought me such a feeling of failure. Her brother had been up all night the night prior, completely destroying my house. I had to clean up the mess from the night before while he was still throwing food all over my house and digging in the trash can. He was not listening to my commands to stop.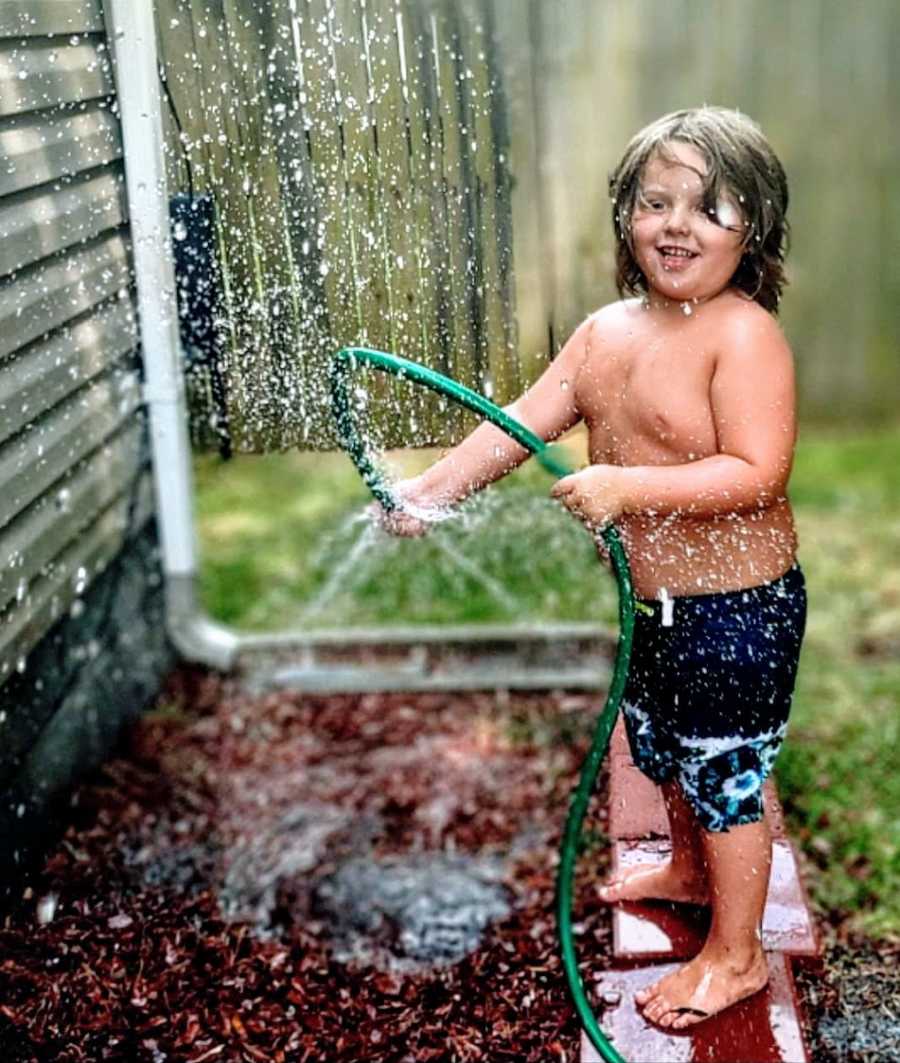 He wouldn't even acknowledge me, but I still had to clean the mess, the never-ending mess that now consumed our lives. I also had to try to rest before I went to work later in the day. I wonder if she knows I only said no because I thought tomorrow would be better. I thought eventually our lives would settle down.
I wonder if she knew I wanted to go too. I wonder if she now knows the guilt I felt telling her no and seeing that sadness in her eyes.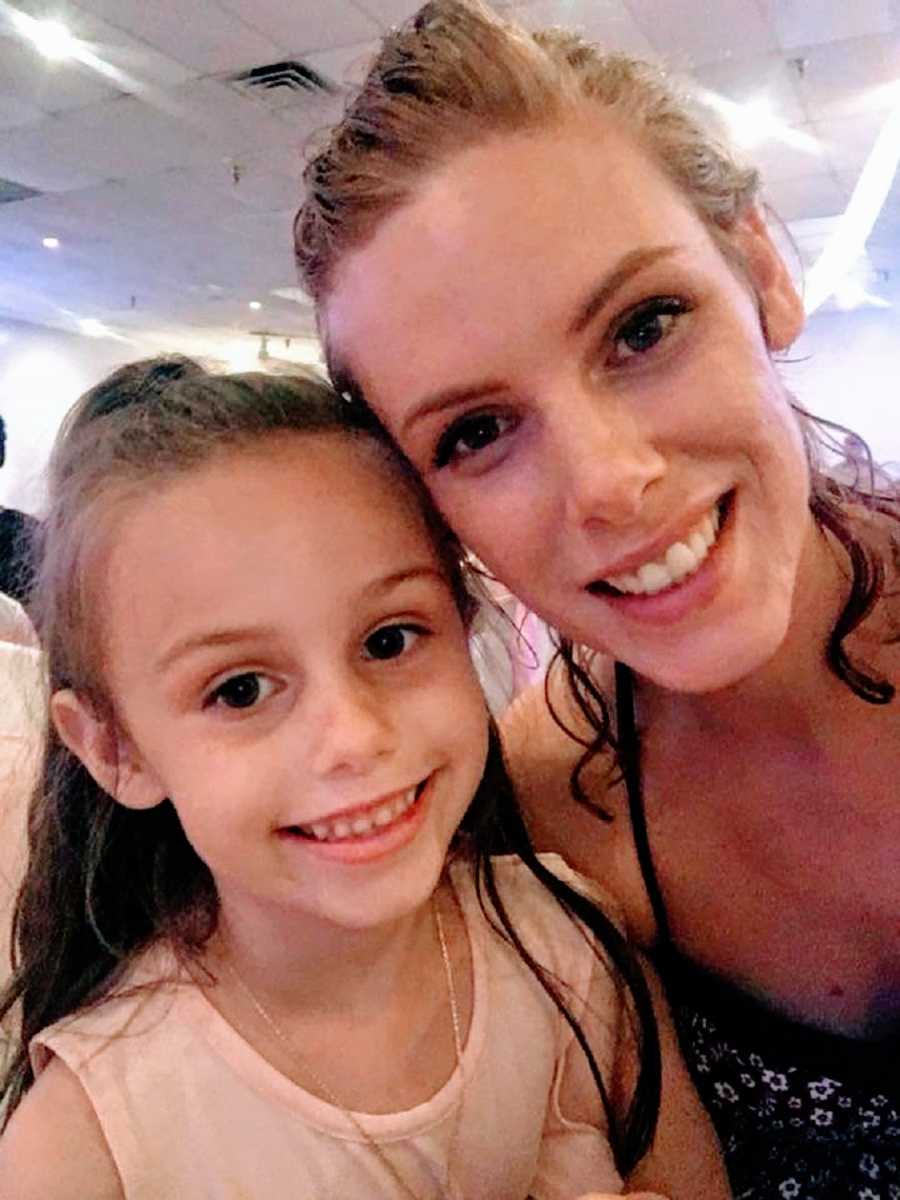 I wonder if she knows how bad I felt when her brother would wake her up in the middle of the night by going into her room. Especially when she would have school the next day. I wonder if she knows how it crushed me. How much I felt like a failure.
He would immediately swipe all her trinkets off the dresser, pull her drawers out, and throw clothes all over the room. I would wake up to her crying in the middle of the night coming into my room. 'Can you get Jackson out of my room?' Those tears running down her little cheeks. I can still see those moments so vividly in my mind. They will be etched in my mind for as long as I live.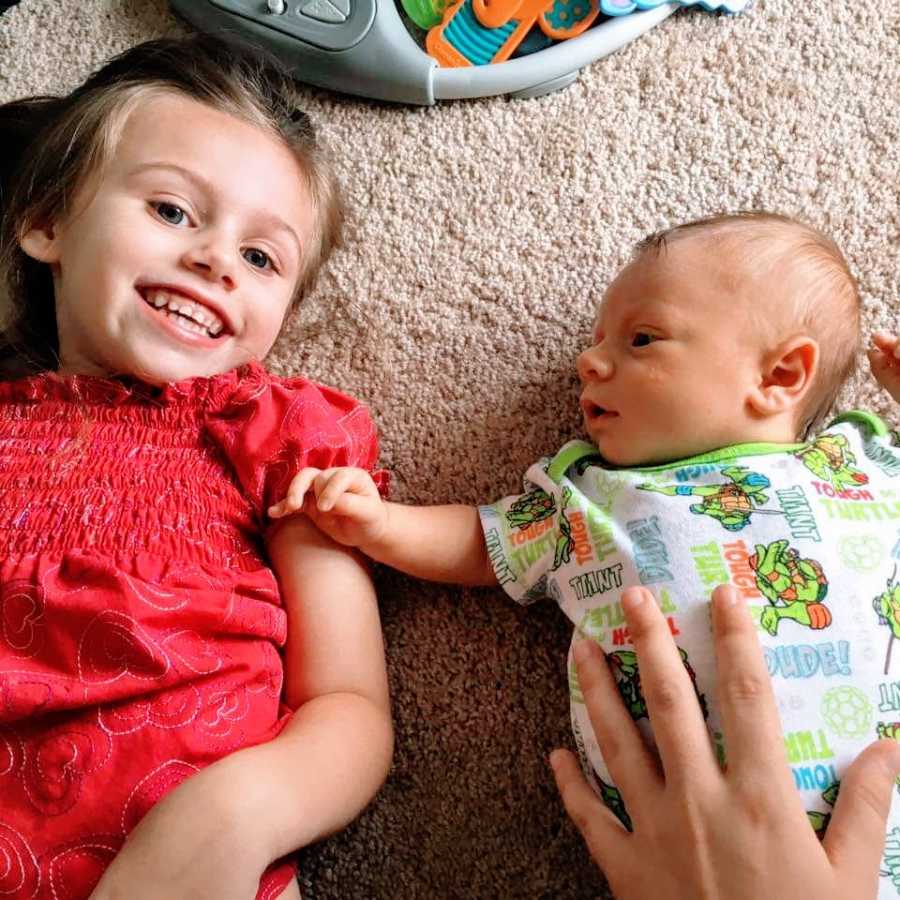 I wonder if she knows how amazing she is for the way she has handled our lives changing.
Lillyana is the most sensitive soul I have ever met. She can feel everything intensely around her. Including my struggles with sleep deprivation, anxiety, and isolation. One day she came out of her room, and she handed me a post-it note. She had written, 'Mom, I know it is hard to take care of Jackson a lot. I love you two more than you think.'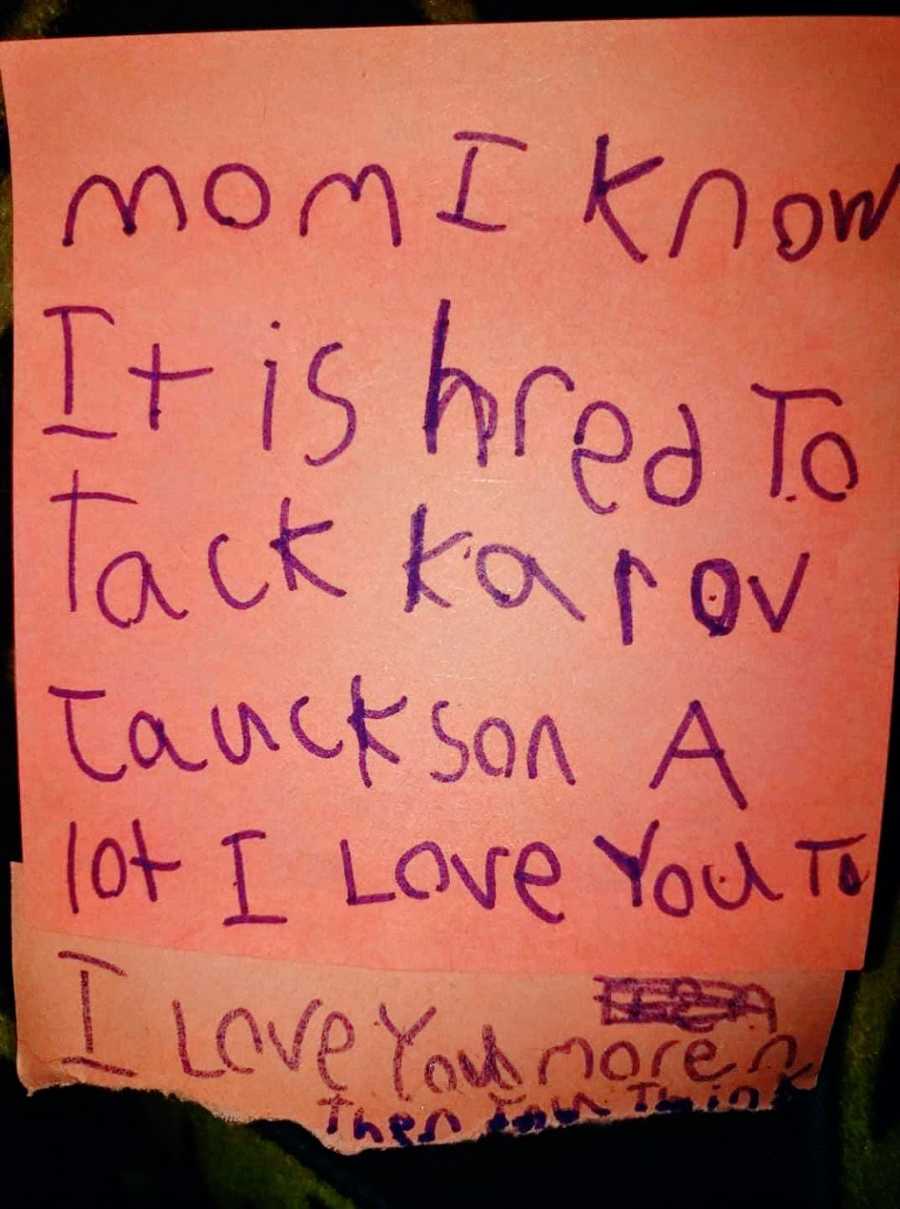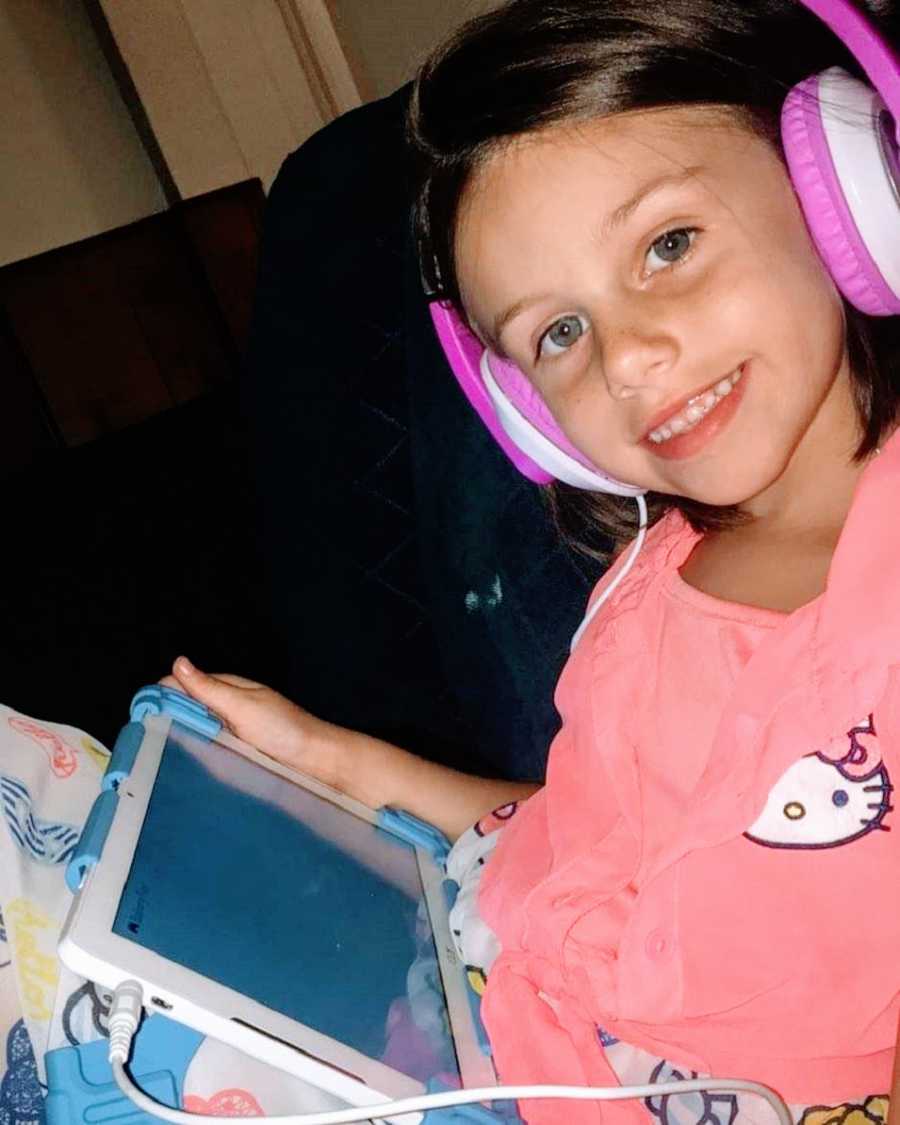 I wonder if she knows how much that post-it meant to me. I also wonder if she knows the guilt I felt. To know the pressure consumed her enough to not ask to go anywhere or to let me sleep when she got up and wanted breakfast. To know she would choose hunger over waking me up after I had been up all night guarding her door against her brother.
I wonder if she knows how genuinely bad I felt. I wonder if she knows how hard I tried but couldn't catch up.
I wonder if she knows how it warms my heart and makes me feel like a terrible mother at the same time when I hear her get up with her brother in the morning. She will shut my door, then go turn on his show and get him a drink. As much as I love that compassion in her, I never wanted to put that pressure on her. I usually give her a few minutes, then get up to relieve her.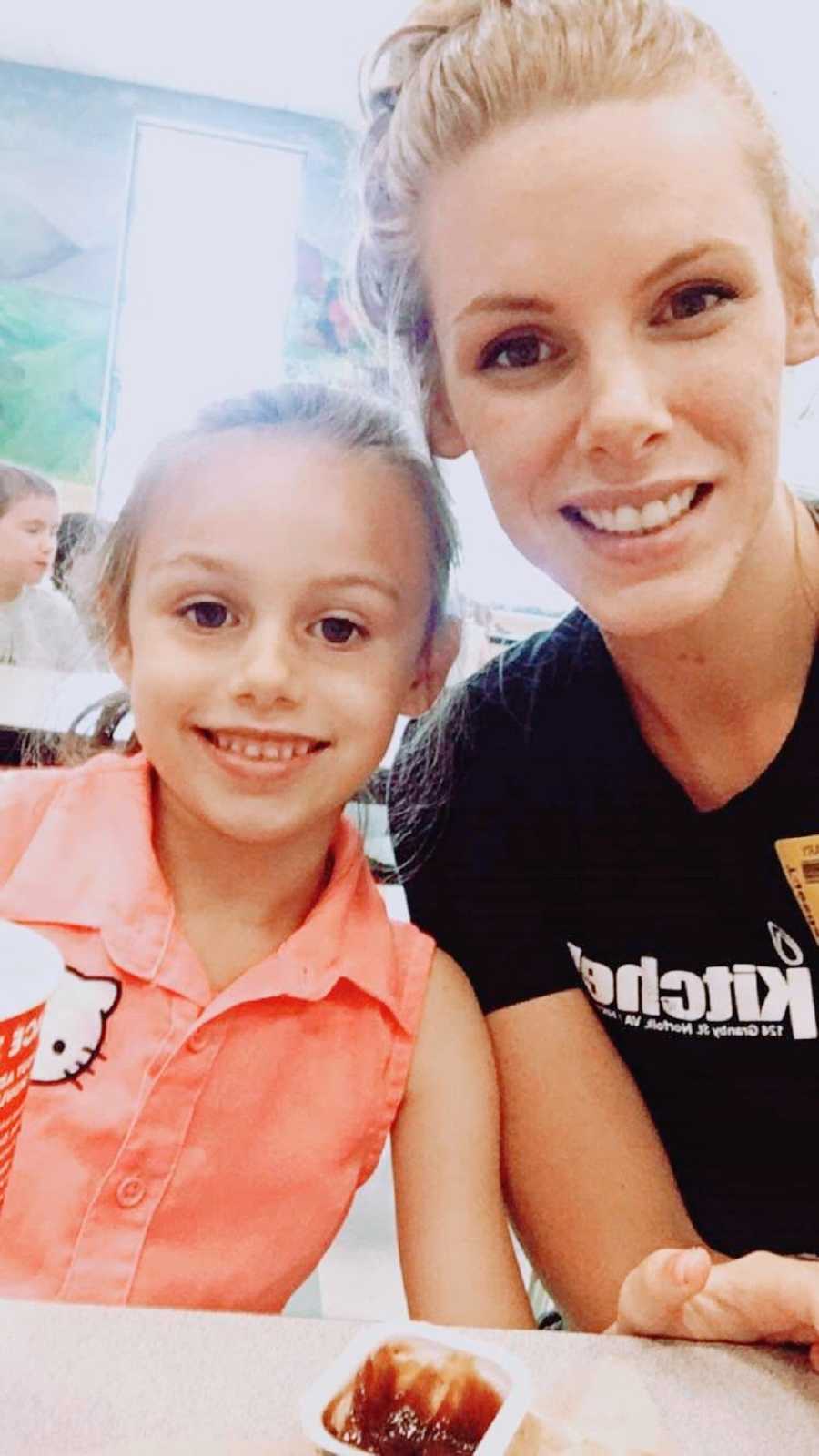 She has never lashed out. She is happy to do these things. She is proud of herself for helping. She surprisingly has never once complained about the sudden change. The change we never saw coming. She is so smart, she has to know how different her life is from her friends. All she asks, when she gets the option, is to do something as a family. Mom, Dad, little brother. That is all she wants. To have a typical family outing our family never gets to have.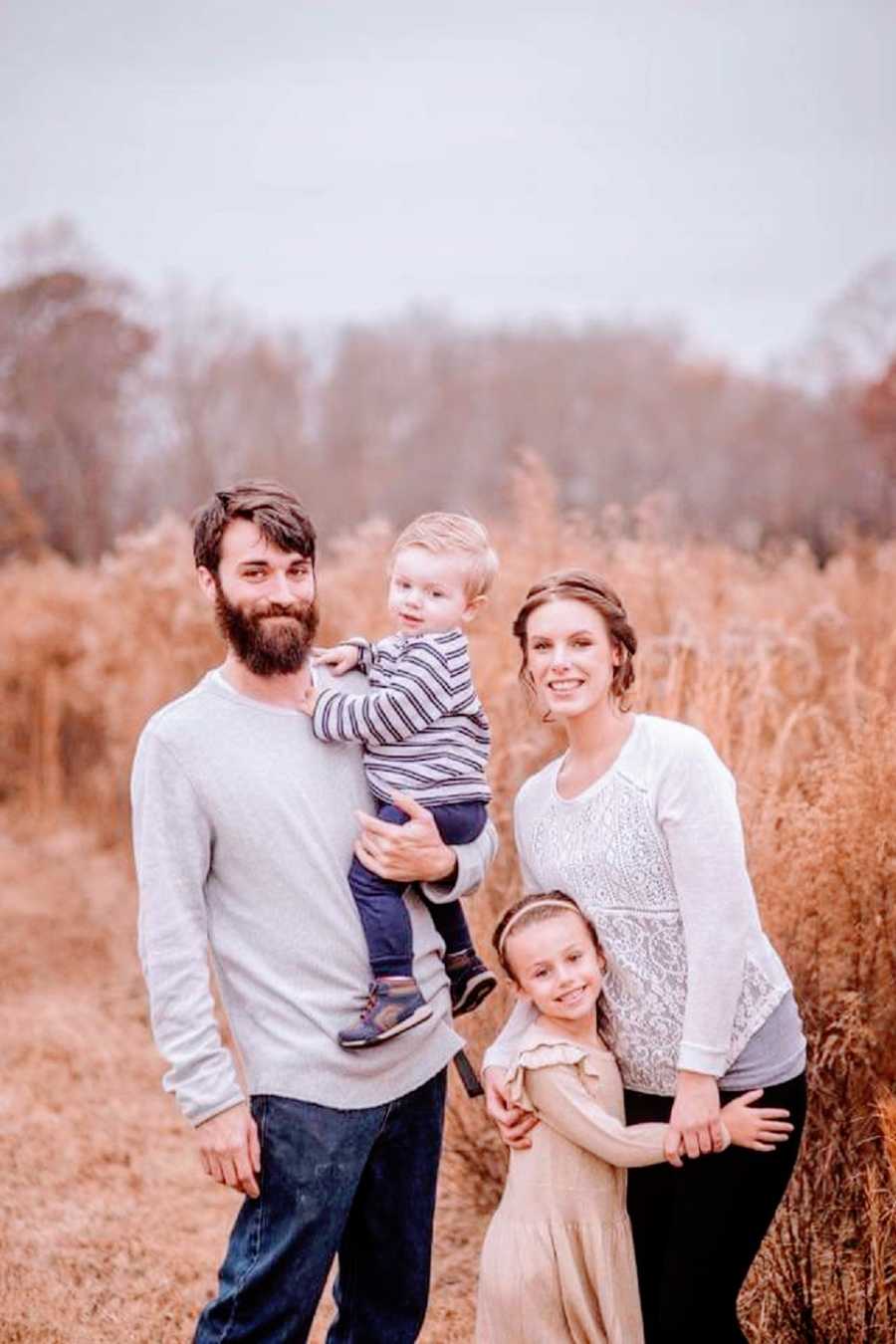 I wonder if she knows how much her brother loves her. How much he loves it when she runs and jumps with him. How today, when she was across the street playing with the neighbor's kids, he cried at the fence in front of our house just staring at their house because he wanted her to come home. How he looks forward to seeing her after she spends the weekend with friends or family. Lillyana was so excited to have a sibling and a future best friend. I wonder if it still makes her sad how she will never get to interact with him the way she expected.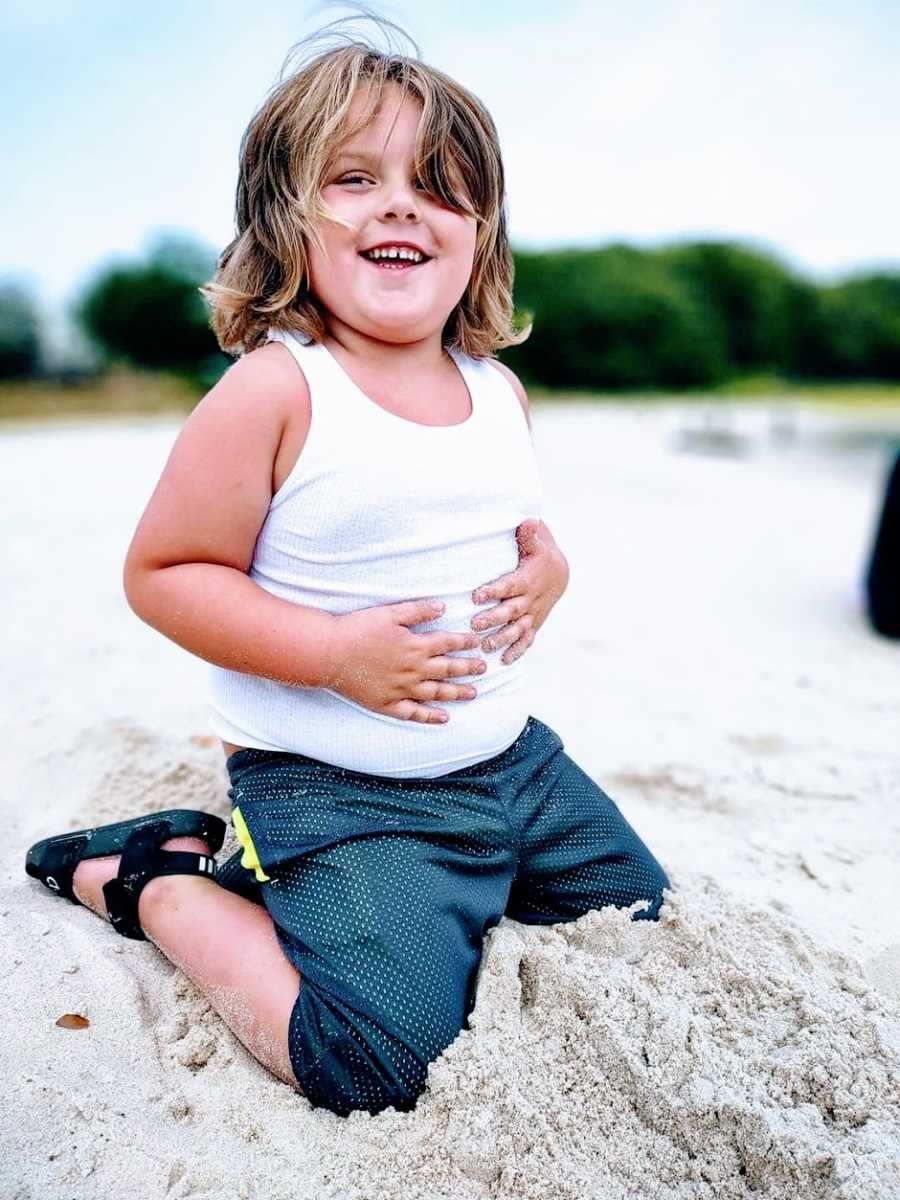 I wonder if she knows how much it warms my heart to see her get so excited about her brother's development. I truly do wonder if she knows how this life has made her so open to differences in others. How accepting she is.
Lillyana is the type of child who plays with the kid at the playground who seems lonely. Younger cousins and friends who might have younger brothers or sisters, even other kids on the spectrum. Their parents always compliment her on her inclusiveness.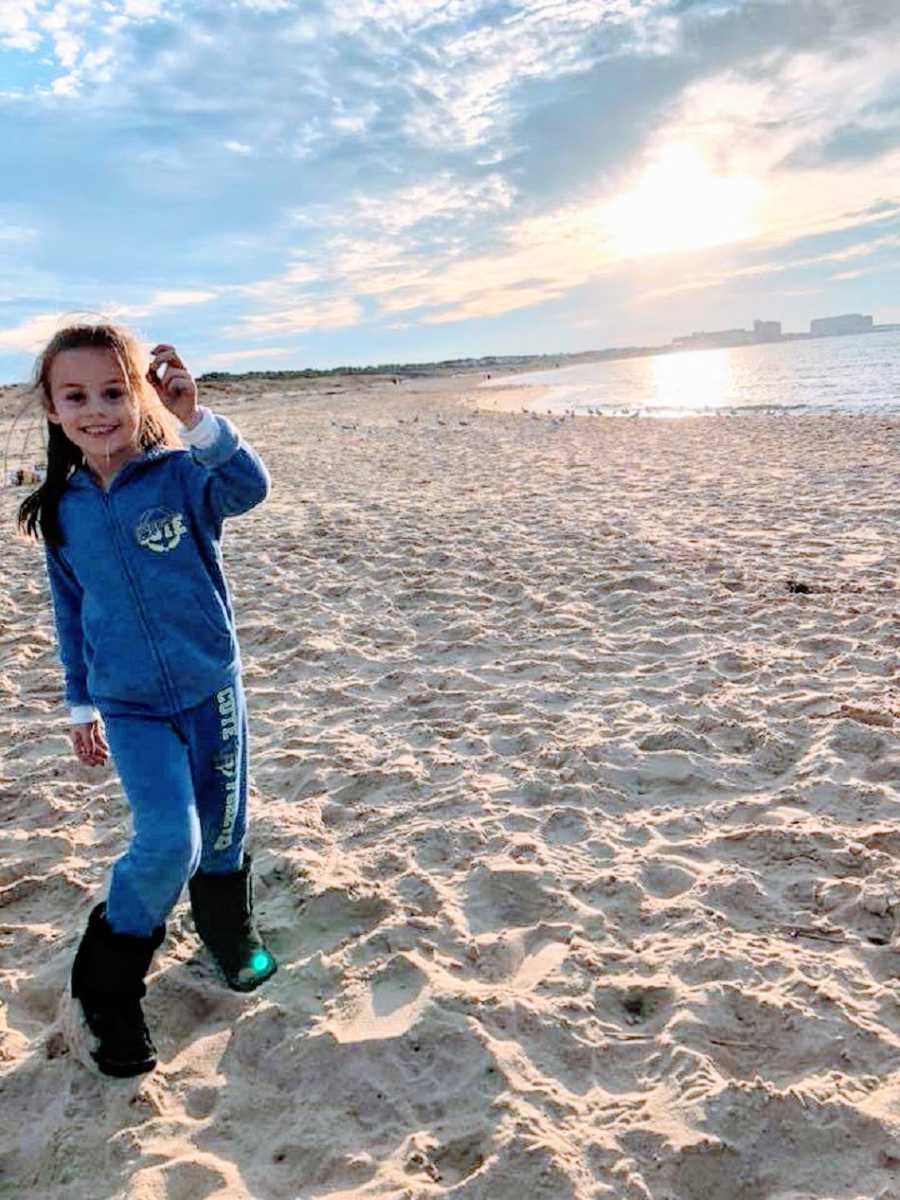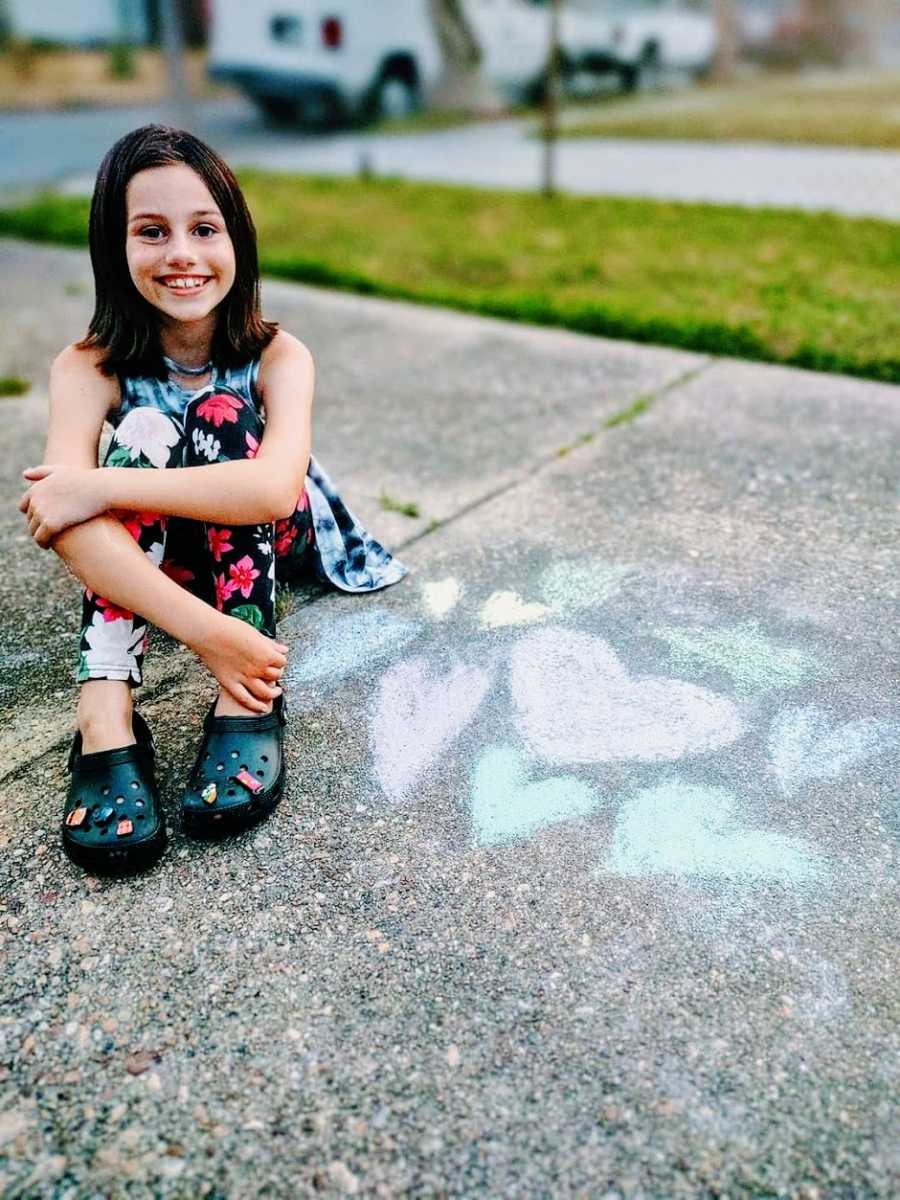 I truly do wonder if she knows how different her life is from almost everyone around us. I often wonder how this life we live will affect her later on in life. I wonder if she knows now how hard I work to make her the center of attention at times. I would do anything to make sure we have our time, she has her time, and she has every opportunity possible. I wonder if she knows how important she is, and how vulnerable this topic makes me.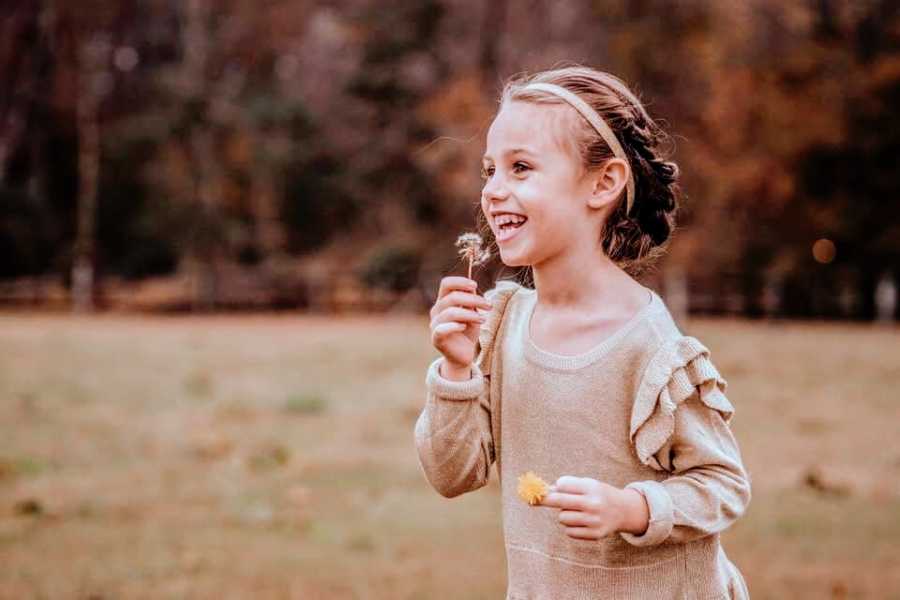 Most importantly, I wonder if she knows, in every way possible, how incredibly special she truly is.
How much we appreciate every ounce of the person she is becoming.
I really wonder if she knows."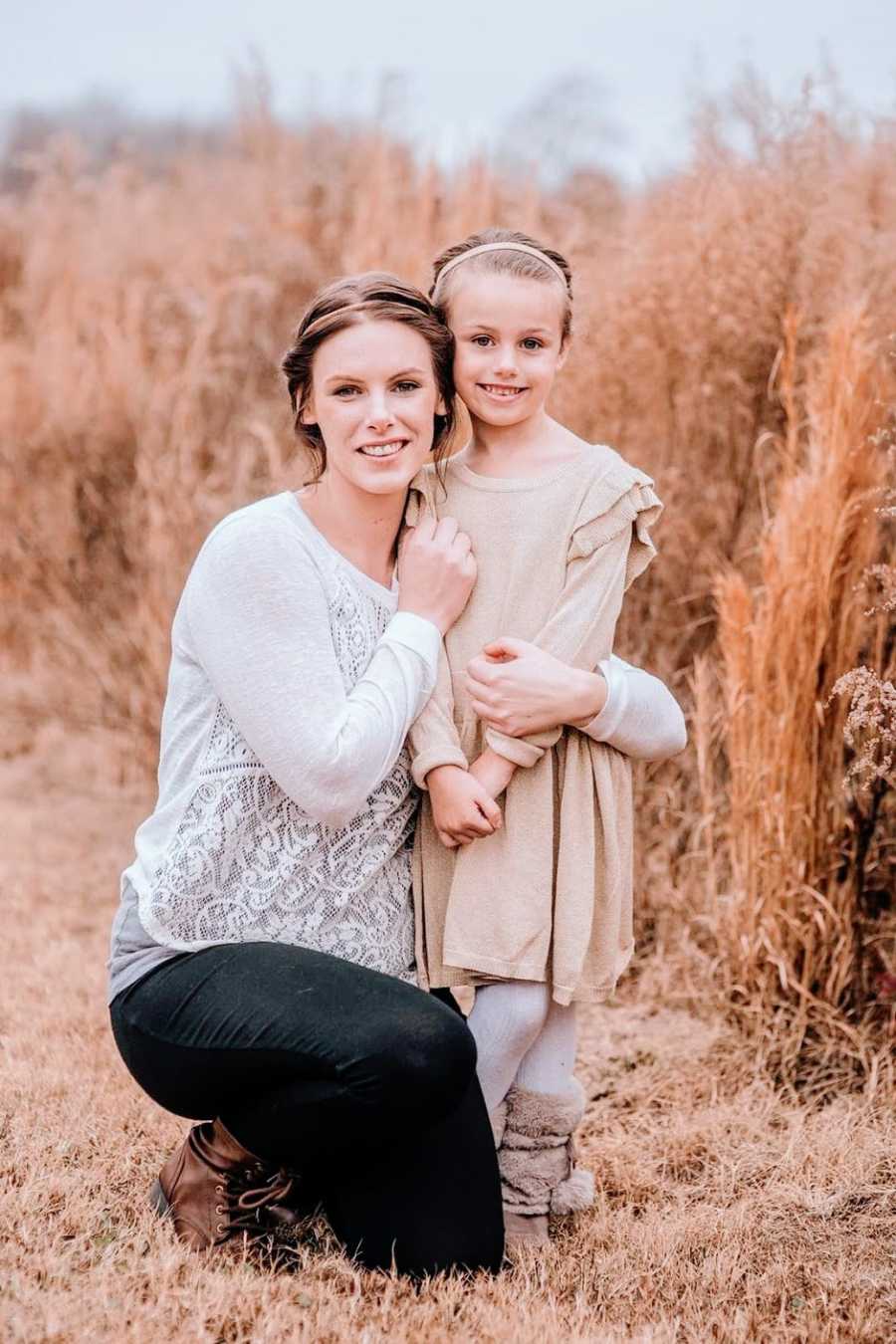 This story was submitted to Love What Matters by Melissa Weatherspoon of Norfolk, Virginia. You can follow their journey on Facebook. Submit your own story here, and be sure to subscribe to our free email newsletter for our best stories, and YouTube for our best videos.
Read more stories like this:
People Think Having A Sibling With Special Needs Is Sad, But I Wouldn't Want It Any Other Way
'The police came, and my mother hid my brother. 'Where is he?' I couldn't leave. I had to protect them.': Woman survives abuse, abandonment as she helps raise 4 special needs siblings
'They will fight and argue, but they are forever protectors. Their specific hearts needed one another, and God knew it before I did.': Mom cherishes sacred bond between siblings
'Did I make you feel invisible, like you didn't matter?' I felt torn in two. Her needs surpassed yours, and I couldn't change it.': Autism mom pens touching letter to son, 'You are my life raft'
Help us show compassion is contagious. SHARE this beautiful story on Facebook with your friends and family.