"As they took my son, his light blue eyes held a questioning gaze. His typical energetic demeanor was exchanged for one more dazed and aloof. A child's size hospital gown draped off the shoulder of his small body, which was relaxed due to medication. The anesthesiologist carried him through a heavy set of double doors labeled, 'Staff Only,' and down a long, cold, off-white hallway. His bleach blonde baby curls were last to disappear from my sight. I continued to stand there as the doors, now separating us, swung closed. My eyes burned. My throat constricted. 'I hate these doors,' my thoughts spat. Before the final swing, I considered jutting past them and snatching back my little boy, forgoing this heart surgery entirely. However, the doors called my bluff, and locked with a dull click.
Our pediatrician had discovered my son's heart defect less than a week after his birth. An echocardiogram revealed two holes and a deformed valve through various gray/black sloshy images, splashed with blue and red in all the wrong places. Fortunately, the repair was successfully completed just short of his second birthday, in June. Unfortunately, it would not be our last.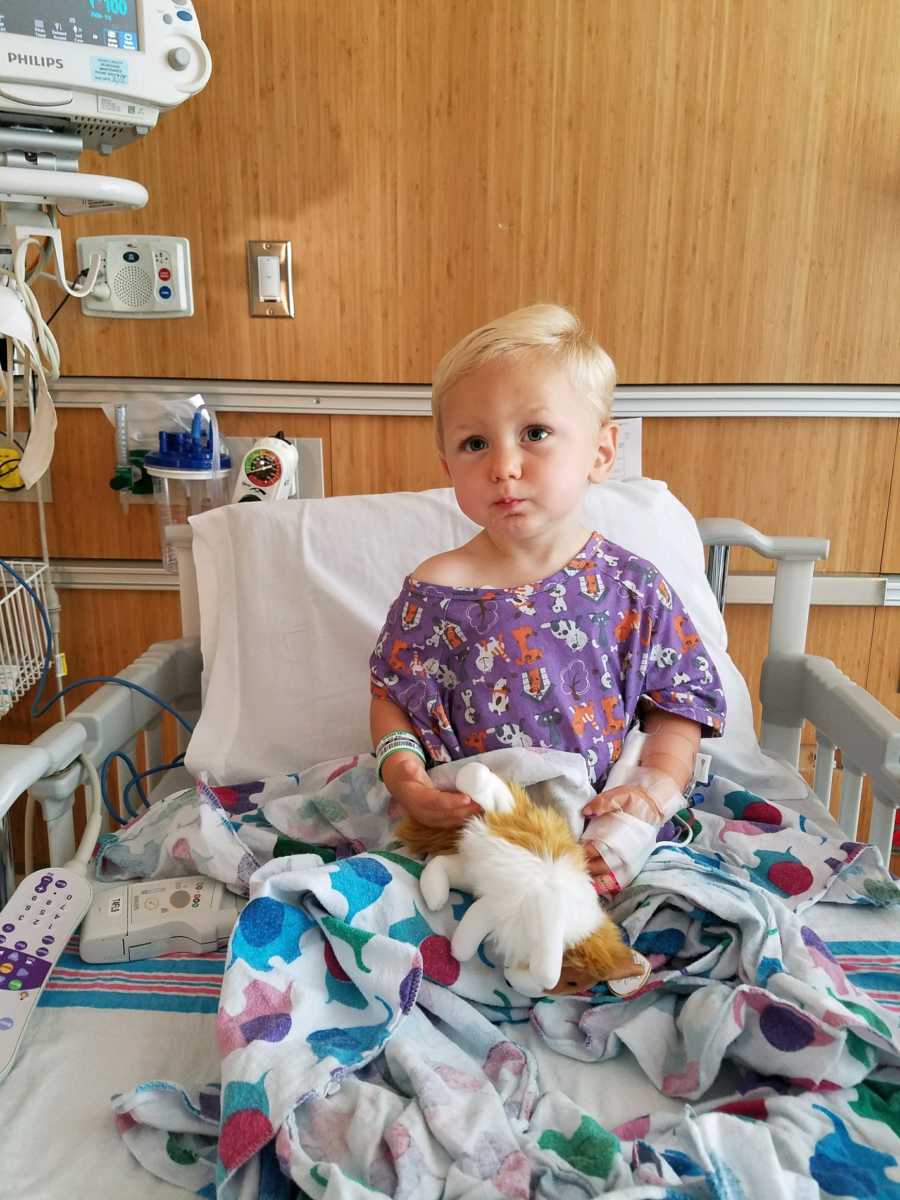 Whereas I had been fervently praying to have a third child, my husband was still warming up to the idea. Then, one random morning, Cody entered our kitchen and announced that he had canceled his vasectomy, and was willing to 'try for one more.' Skipping to the store, I excitedly purchased a handful of pregnancy tests for the upcoming months, only to discover later at home that there would be no need to 'try.' I was already several weeks along. I cried tears of gratitude, fondly recalling my past pregnancies and the chance to relive those precious moments. I longed to savor each familiar step along the path to meeting our already so cherished baby.
At our first appointment with a midwife, I waved goodbye to familiarity. Stunned, I propped up in disbelief, listening to the crowded sound of the Doppler's drumming. Two babies? My husband was (ironically) ecstatic. Twins!? This would require some serious adjustments. We would need another car seat. Two bedrooms would no longer be realistic, for a family of six. Prenatally, 'multiples' equate to an increase of risk and therefore more ultrasounds. We had no idea what the first one had instore.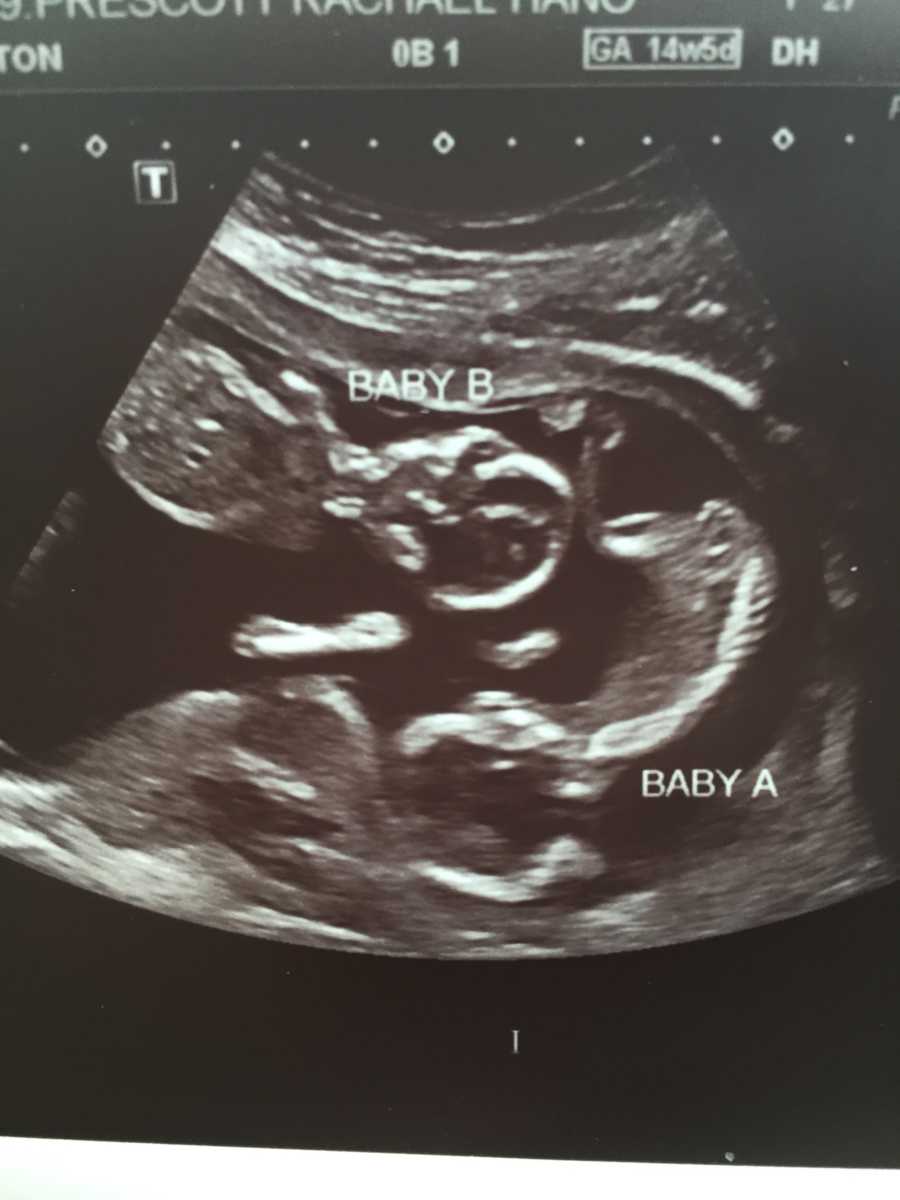 'Look at our sweet girls!' we cooed. Two identical, squirmy bodies were being studied on the screen of a fetal echocardiogram. Meanwhile, our boys chowed down on goldfish off to the side, watching now their second movie. This was taking a long time. Had the last ultrasound been this quiet? My eyes scrutinized the facial expressions of each technician, as they captured images of the gray/black screen, once more dancing with reds and blues. This day we discovered both of our daughters had Congenital Heart Disease, and were forecasted to require open heart surgery possibly at birth. Additionally, with this discovery arose a possibility of the girls having Down syndrome.
Six specialists took turns reviewing and presenting the same results. We sat through six similar spiels, respectfully nodding on the outside, yet inwardly mystified. Concern over whether or not our girls may have Down syndrome, outshone the fact that they without a doubt had heart defects. Information on navigating the cardiac situation at hand; null. Information on genetic testing and abortion; excessive. I longed to assure all six of them how far from desiring to end my pregnancy I was, but at that moment I could only passively sit in silence, occupied with a devastating realization I would again be facing those heavy double doors.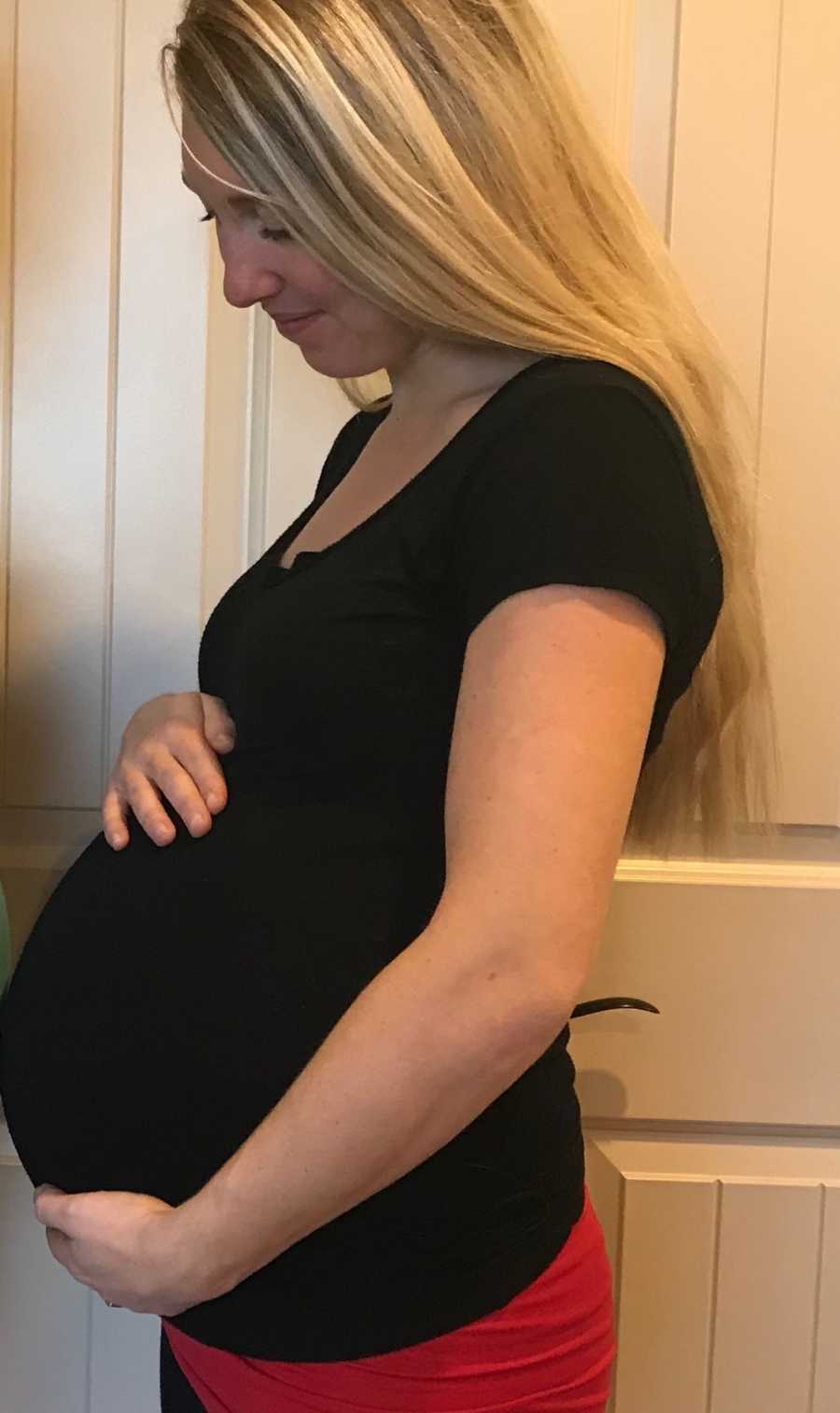 Regaining composure, we resumed a posture of joyful anticipation and continued through the pregnancy. Although we emphasized our neutrality towards Trisomy 21, the 'spiels' continued up until the confirmed diagnosis at the girl's birth. We celebrated the news! Others however, approached the topic of Down syndrome with a timid and somber hue. We quickly assured them the lack of sadness or grief in our hearts concerning our beautiful, breathing, moving, hearts beating, baby girls, and their extra chromosomes. Prayers had been answered for a natural birth and two babies not needing rushed away to an operating table. What was more, Baby A's heart defects had disappeared completely! Gratitude and relief pulsed through my husband and me.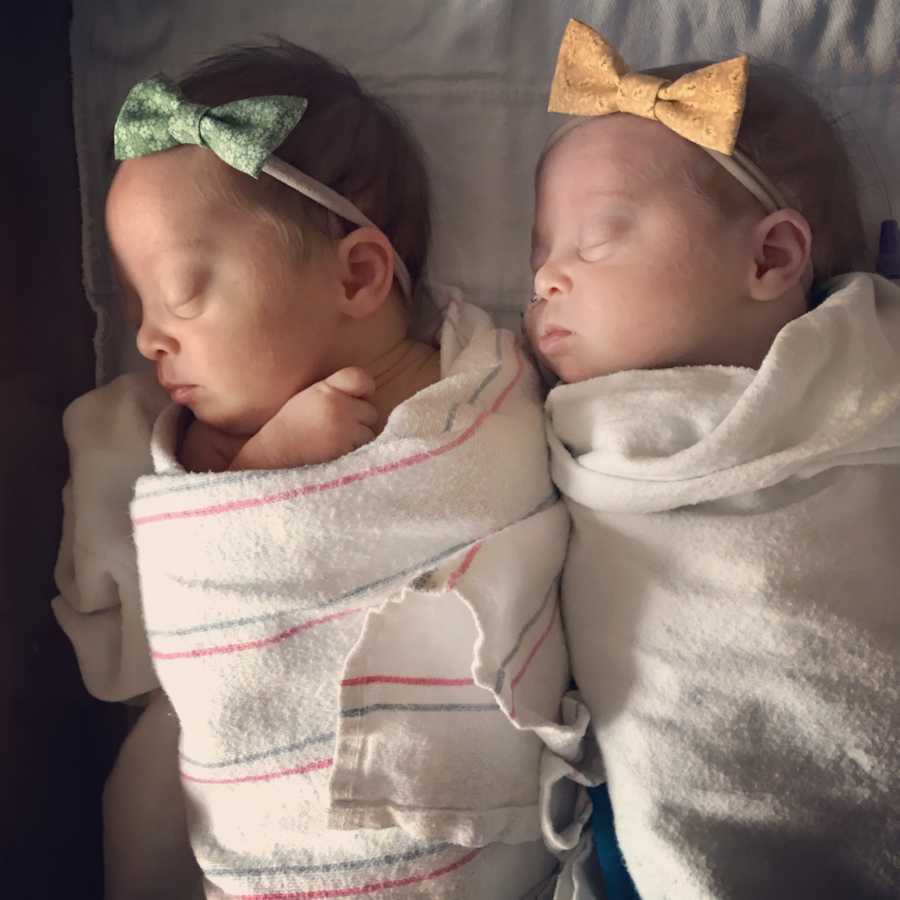 We excitedly dove into all things 'Down syndrome' exploring TV shows, Buddy walks and future summer camps. During long nights of pumping sessions, I read book after book on Down syndrome in general. Initially excited to learn of the wonders that one single chromosome can present in the giant magical complication of a human's DNA, I was increasingly saddened to find myself slammed into chapter upon negative chapter. Each piece of literature was a variation of: grieving, interventions, inclusion battles, social and family tolls, and every probable medical complication under the sun. In a short time, I realized that within our ever so rapidly developing and progressive society, human rights and advocacy for those with Down syndrome are, at best, primitive, if at all present. People are getting the same 'spiel' as we did, and it is leading to an eradication of children such as my own.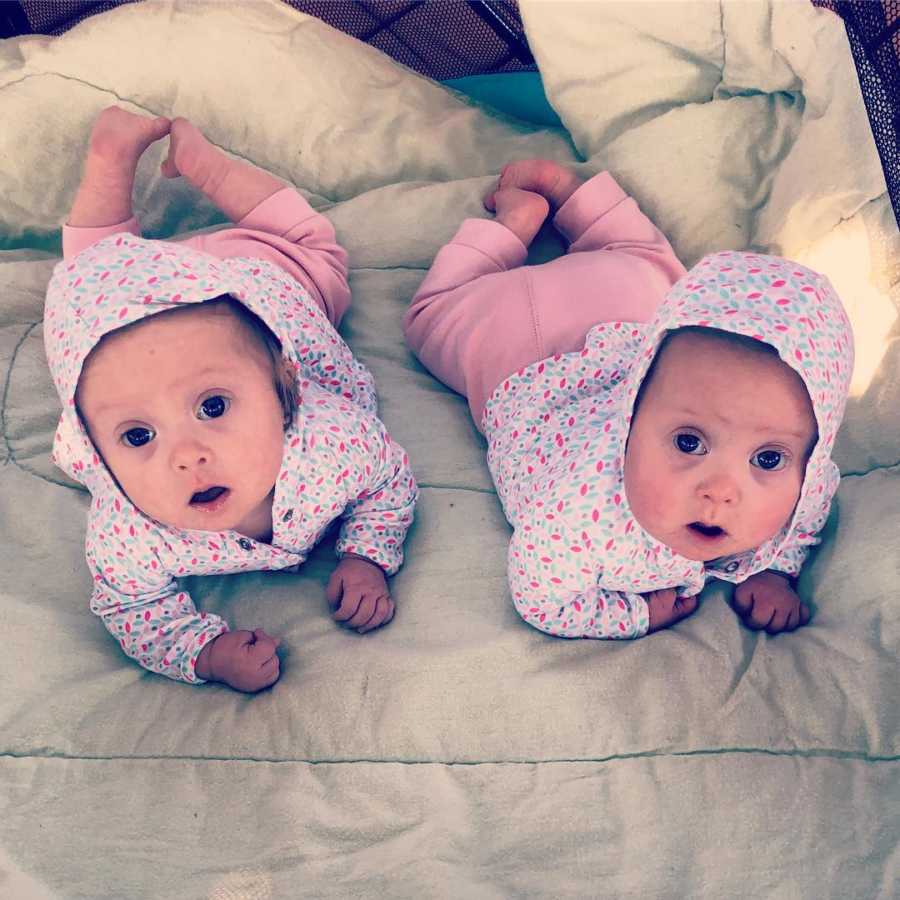 The open heart surgery that once loomed ahead of us as a monster, did in fact come six months down the road. The whole event was exceedingly more turbulent than that with our son, yet through it we watched our daughter touch the lives of thousands. Circumstance held complications and setbacks, prolonging our stay and at times threatening our little one's future, and all the while her story brought churches, schools, workplaces, and people across the globe together in prayer. We walked out of the hospital, once again, feeling beyond thankful. We are in awe of the small, sweet and beloved life we are privileged to hold in our arms, as well as her sister's!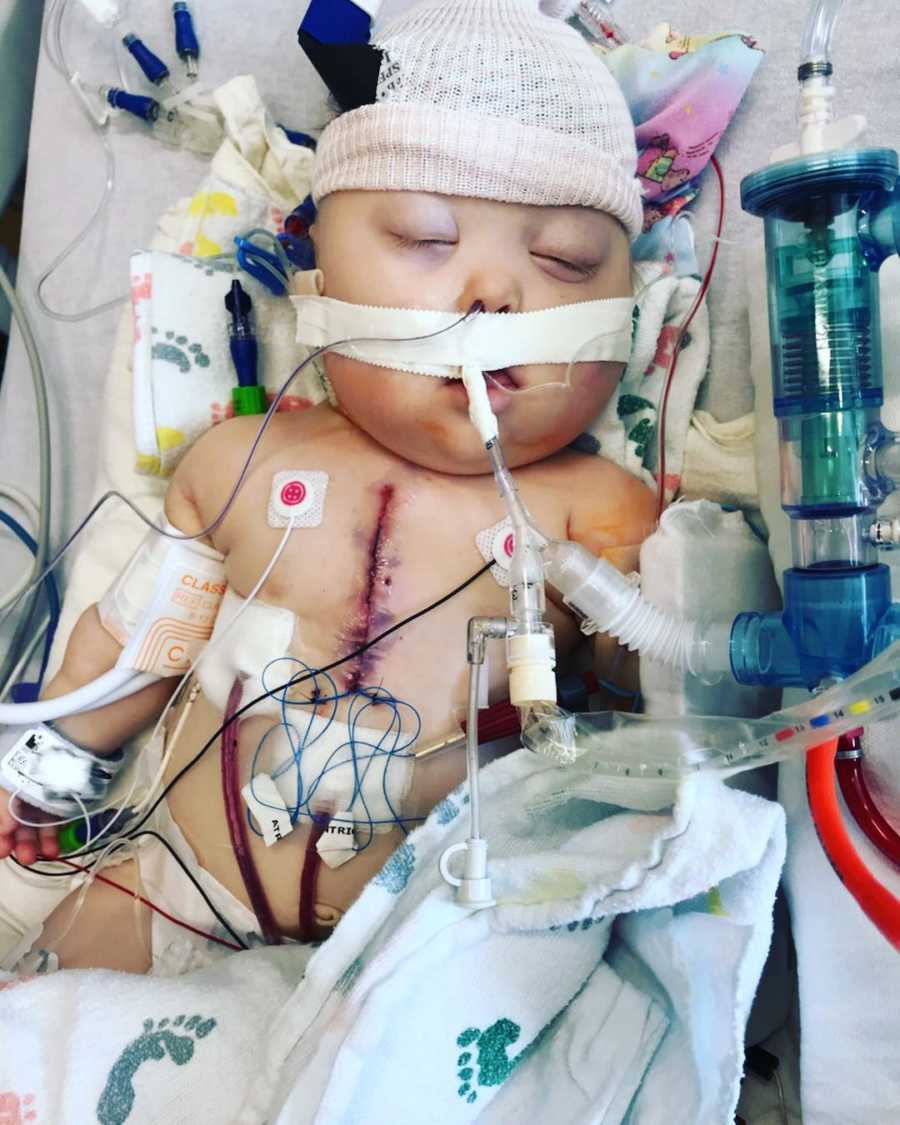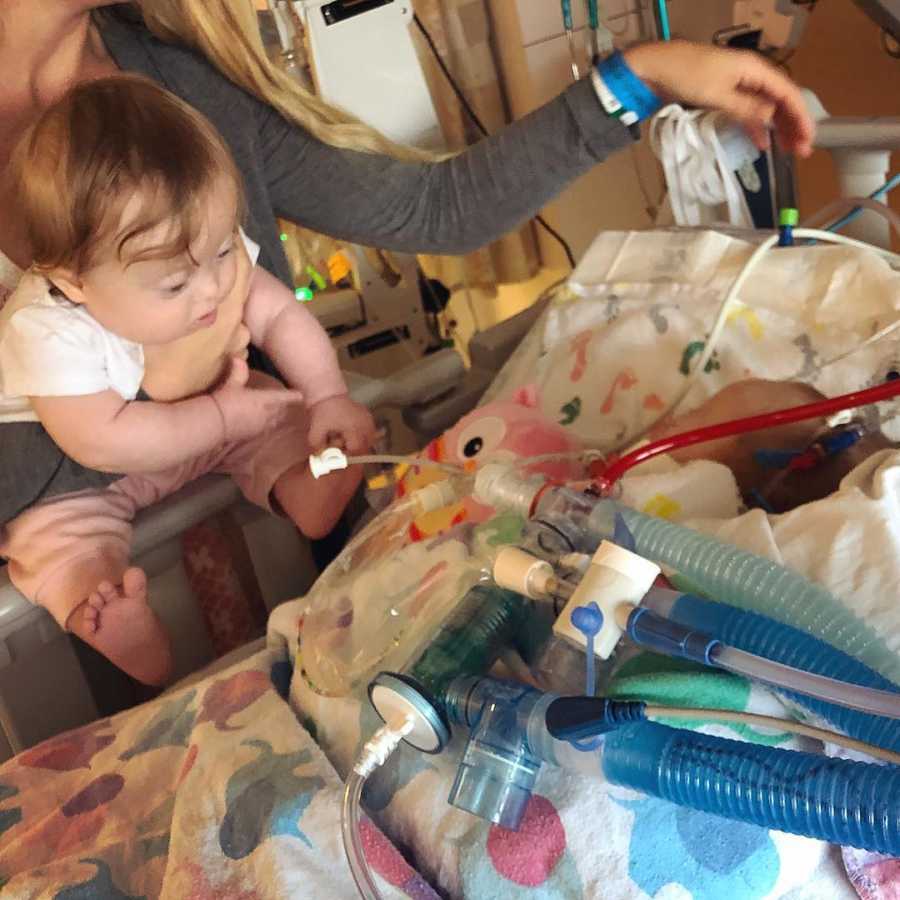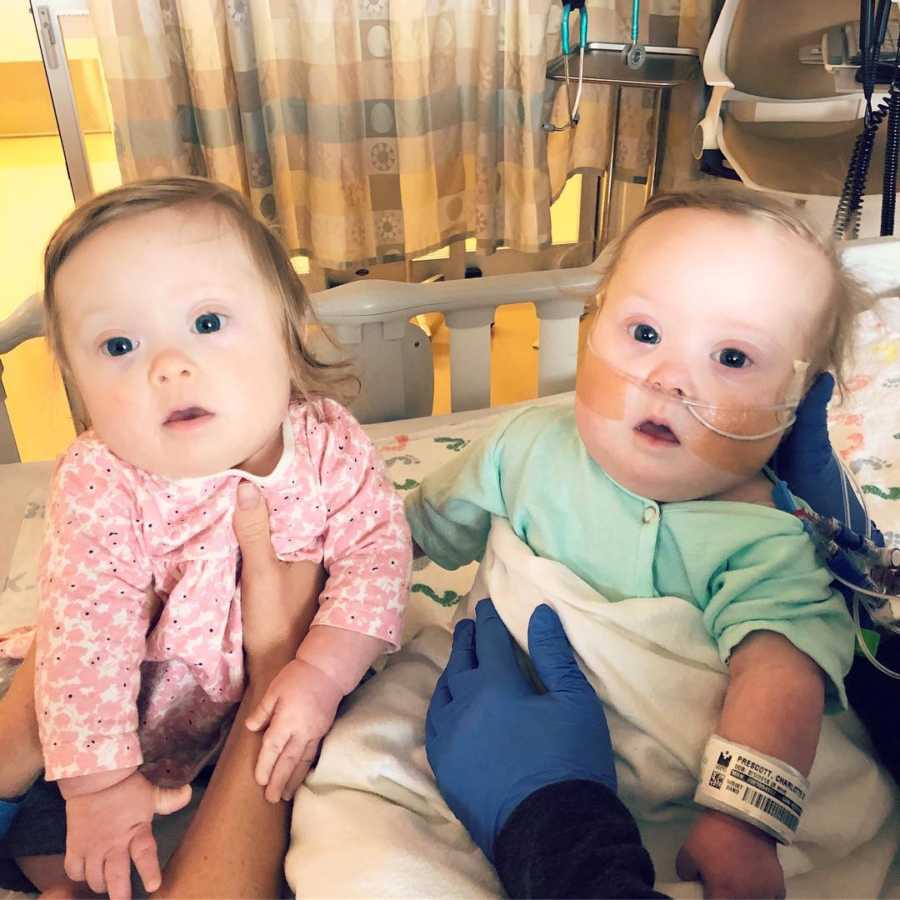 These girls continue to touch the hearts of others, leaving me in awe. I have received messages upon messages from fellow parents expressing an emotional shift from dread to hope upon seeing their contagious smiles. At nine months old, they are teaching and further opening the minds of us all: expectant parents, educators, medical professionals, and so on. I am filled with admiration and the encouragement to join them. With the birth of our beautiful twin daughters, my husband and I unearthed a new level of joy and passion in our own lives. Inspired, we long to erase any negative stigmas towards Down syndrome, and shift stories of fear and mourning at each T21 diagnosis, to accounts of delight and gladness. They have a marvelous beauty and we long to share it with the world."
From podcasts to video shows, parenting resources to happy tears – join the Love What Matters community and subscribe on YouTube.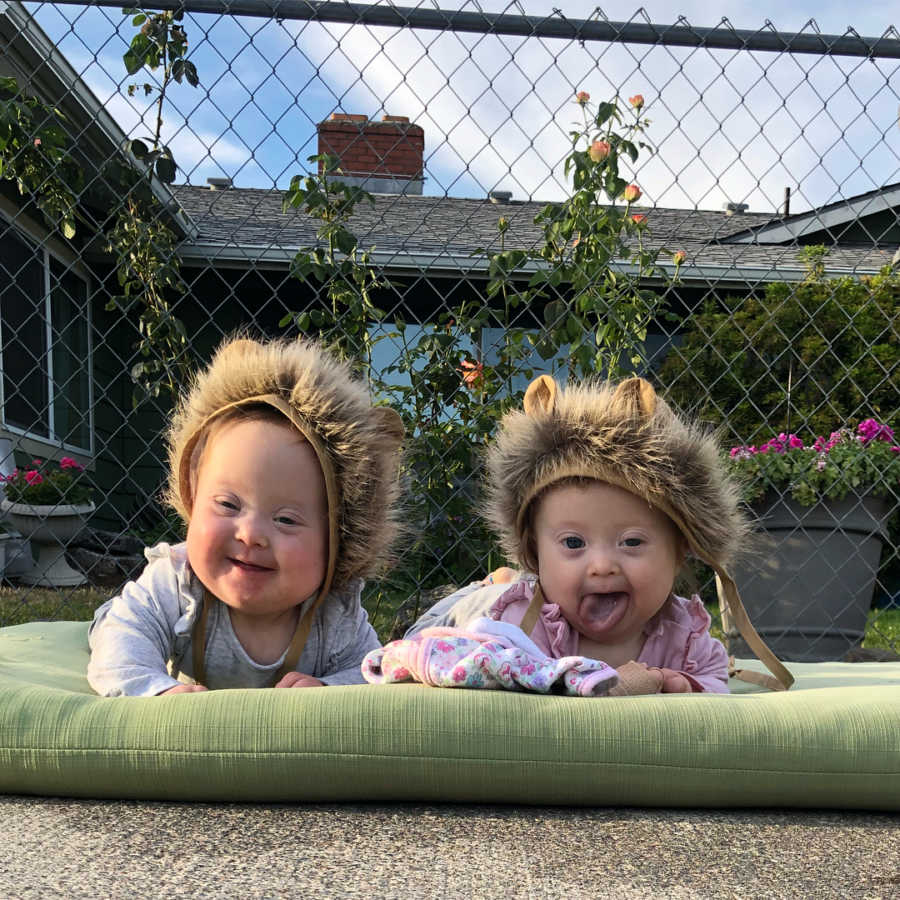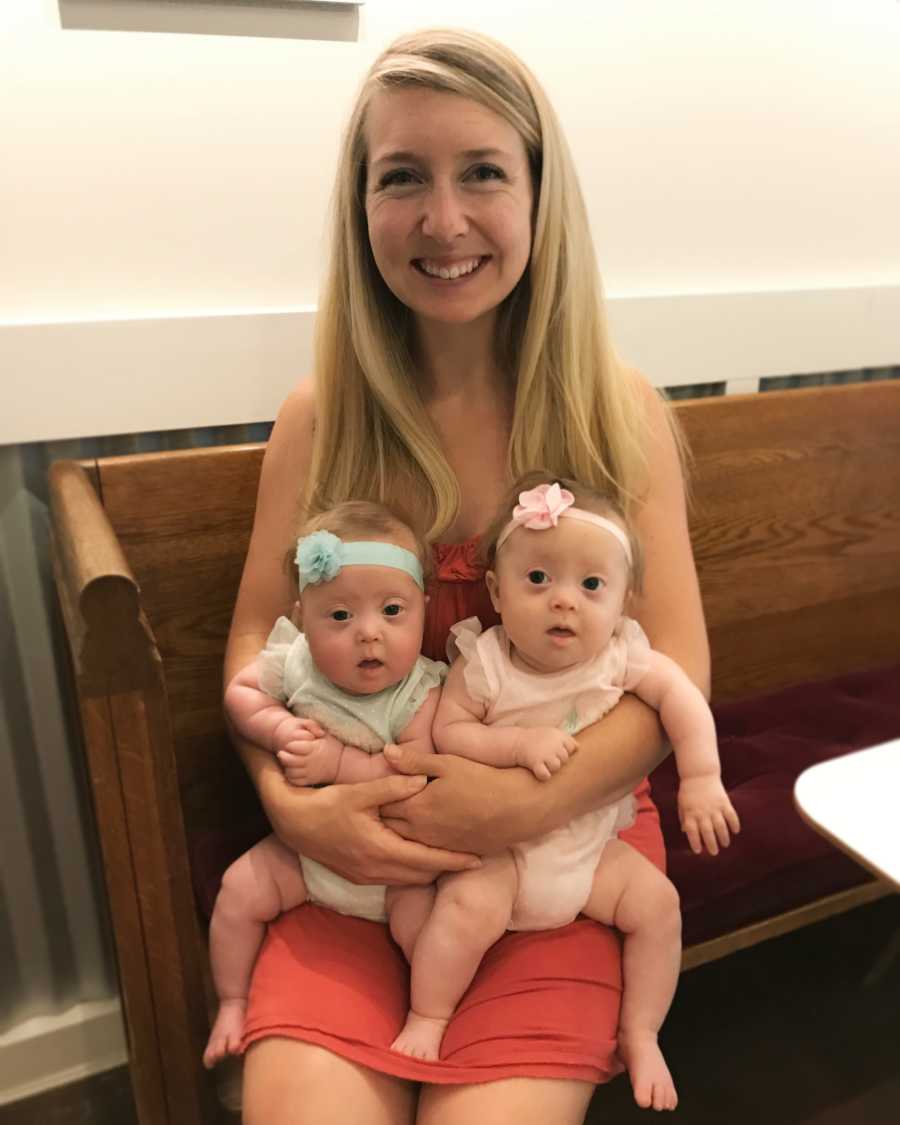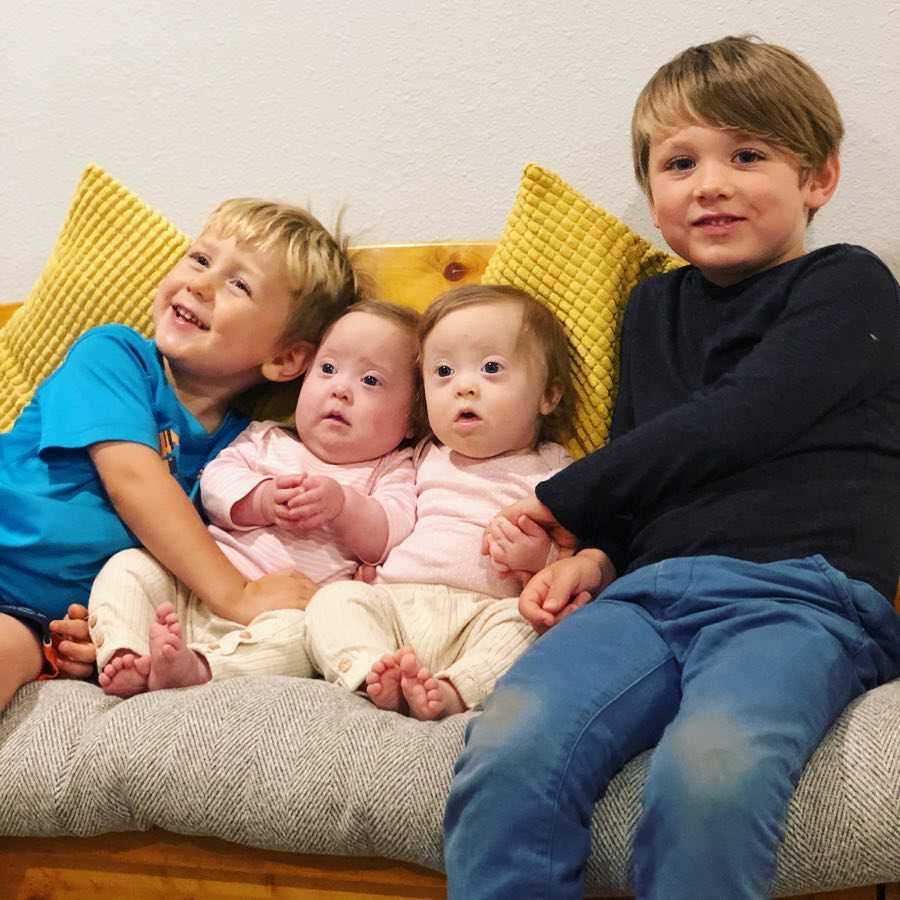 This story was submitted to Love What Matters by Rachael Grier of Salem, Oregon. You can follow their journey on Instagram. Submit your own story here, and subscribe to our best stories in our free newsletter here.
Read more stories like this: 
'They can't read or write. They don't understand danger or time. But they understand pure love. And they've felt it 29 years.': Married couple now 'longest living' pair with Down Syndrome, sister says it's 'nothing short of a fairy tale'
'We were literally one in a million. Identical twins with Down syndrome happens once out of every million pregnancies! We had been chosen for this task.'
'What's wrong?' My tattoo artist emerged from the back, visibly shaking and crying. 'I just HAD to take in this moment.': Mom loses twins, 'uncommon' first names combine to match name of tattoo artist's late grandmother
Provide beauty and strength for others. SHARE this story on Facebook with your friends and family.