Disclaimer: This story mentions miscarriage and may be triggering to some.
"After my husband and I decided to start our family, we had a miscarriage right out of the box… we had our oldest son, Ben, the next year, but after two more miscarriages, we ended up seeking fertility help from a fertility clinic in order to grow our family. We learned from the doctors, 'You have a depleted amount of eggs left, so growing your family through IVF is your only option.'
Thankfully, we were blessed with our daughter, Penelope, in 2018, and then learned that we were having identical twins in spring of 2020. We thought we hit the jackpot! We always wanted a big family. We wanted to travel, show them the world, live a flexible lifestyle enjoying everything this life had to offer. Life had other plans for us though, and now our world will never be the same.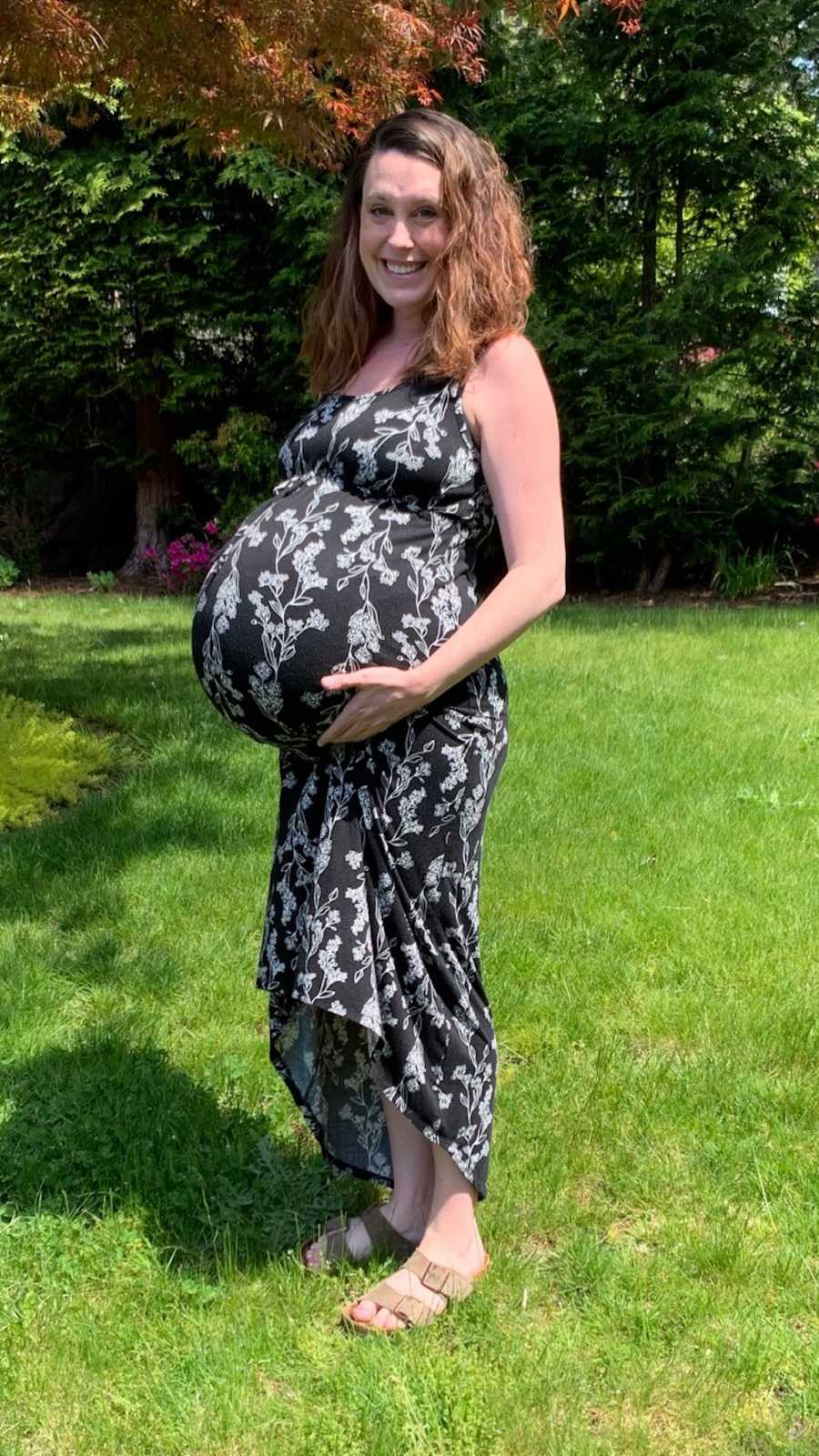 In May 2020, we welcomed twin baby boys into our family, William and Theodore. William was diagnosed with Hypoplastic Left Heart Syndrome early on in the pregnancy, so we were aware of the surgeries and all of the challenges that we were going to be facing that year. He only has a right ventricle… a half of a heart trying to do the work of a whole heart. He will never be a normal, healthy boy. We will never be able to live far from a world class cardiology department. We were offered an abortion many times, but that just wasn't an option for us. We were also offered hospice for him at birth, but we were determined to give him the chance to live and we opted for surgery. We were told, 'This gives him a 50-60% chance to make it to age five.' We accepted that this was our new normal and we felt totally mentally prepared… so we thought.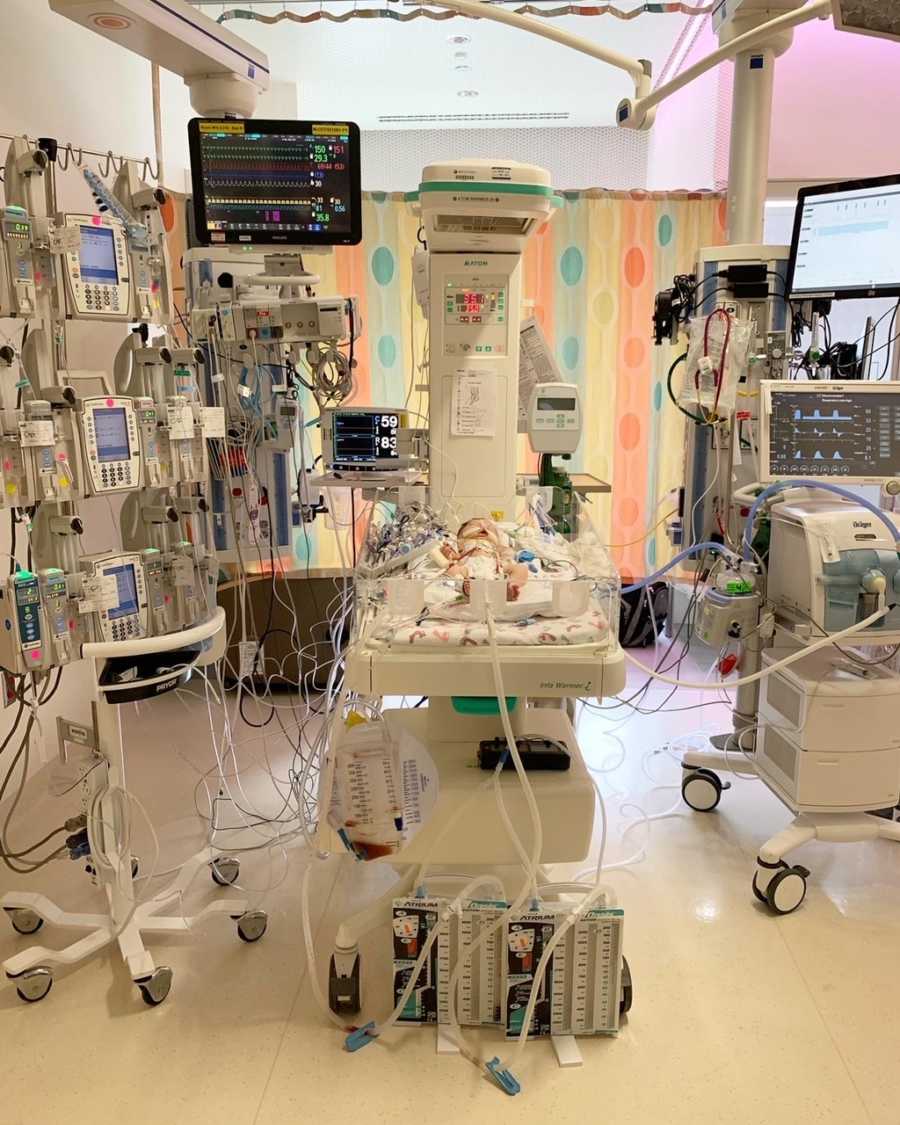 The cesarean went as planned and William was taken by ambulance to Seattle Children's Hospital, where he had his first open heart surgery at one week old. Seeing a baby, let alone your own baby, in that state is nothing you can prepare yourself for. He had a rough journey and ended up staying inpatient and needing his second open heart surgery at just three months old.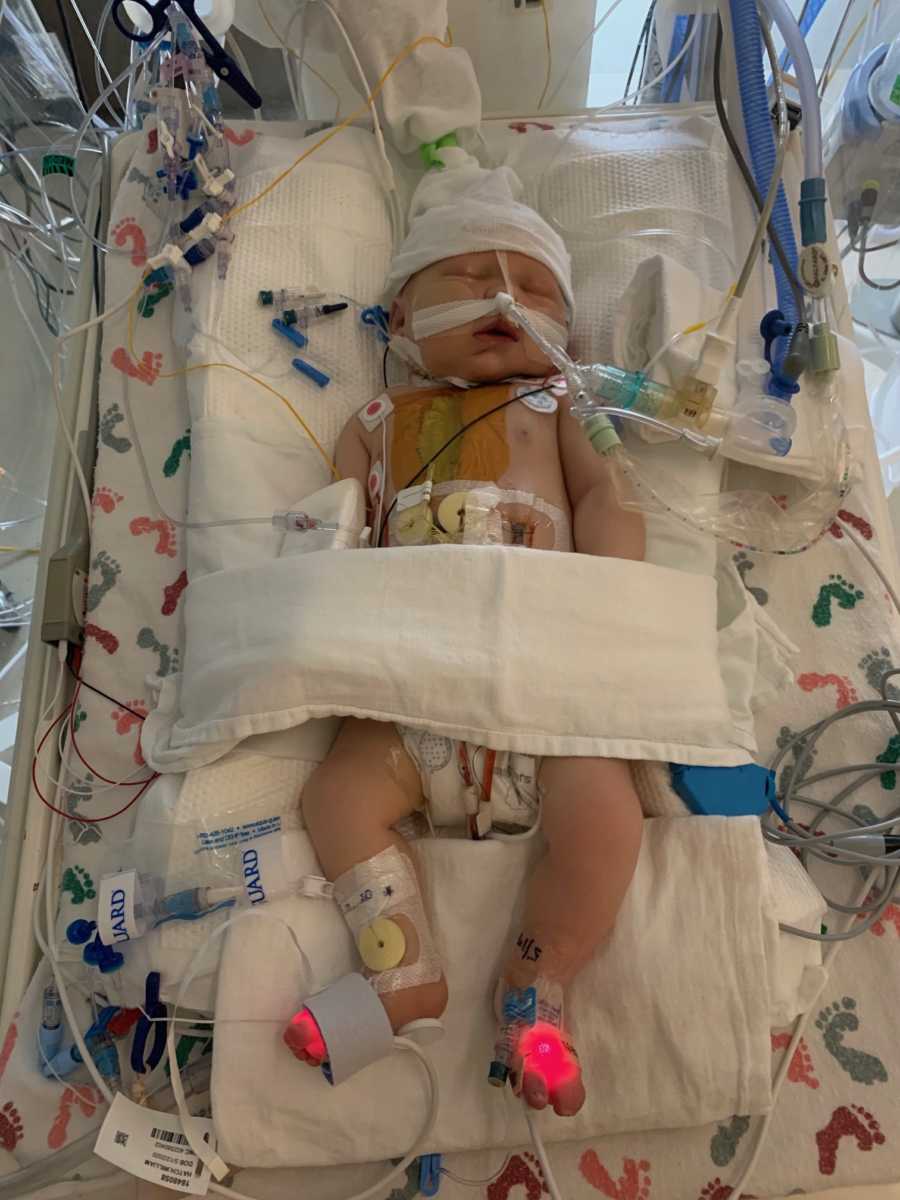 While we were waiting for his second surgery, we noticed our daughter, who was about 18 months at the time, start to walk funny. She would hold up her right toe and walk on the outside edge of her foot. We brought her to our pediatrician, who sent us to Seattle Children's Foot Deformity Clinic in the Orthopedic department. She was diagnosed with Cavus Foot, normally caused by a tethered spine. We had an MRI scheduled to see how they could correct the spine… a simple procedure that they apparently do about once a week.
During the MRI we got the news… the kind of news that is every parent's worst nightmare. They told us, 'We've found a tumor, about the size of a strawberry. 1.5 cm by 3.5 cm. Most likely caused by Leukemia or Neuroblastoma, both are forms of pediatric cancer.' I thought, 'She was a happy healthy girl, showing NO sign of illness, how could she possibly have cancer?!' We were utterly broken but had to pull it together for the rest of our children. At this point, my mom moved in with us. There was no way we could do this alone.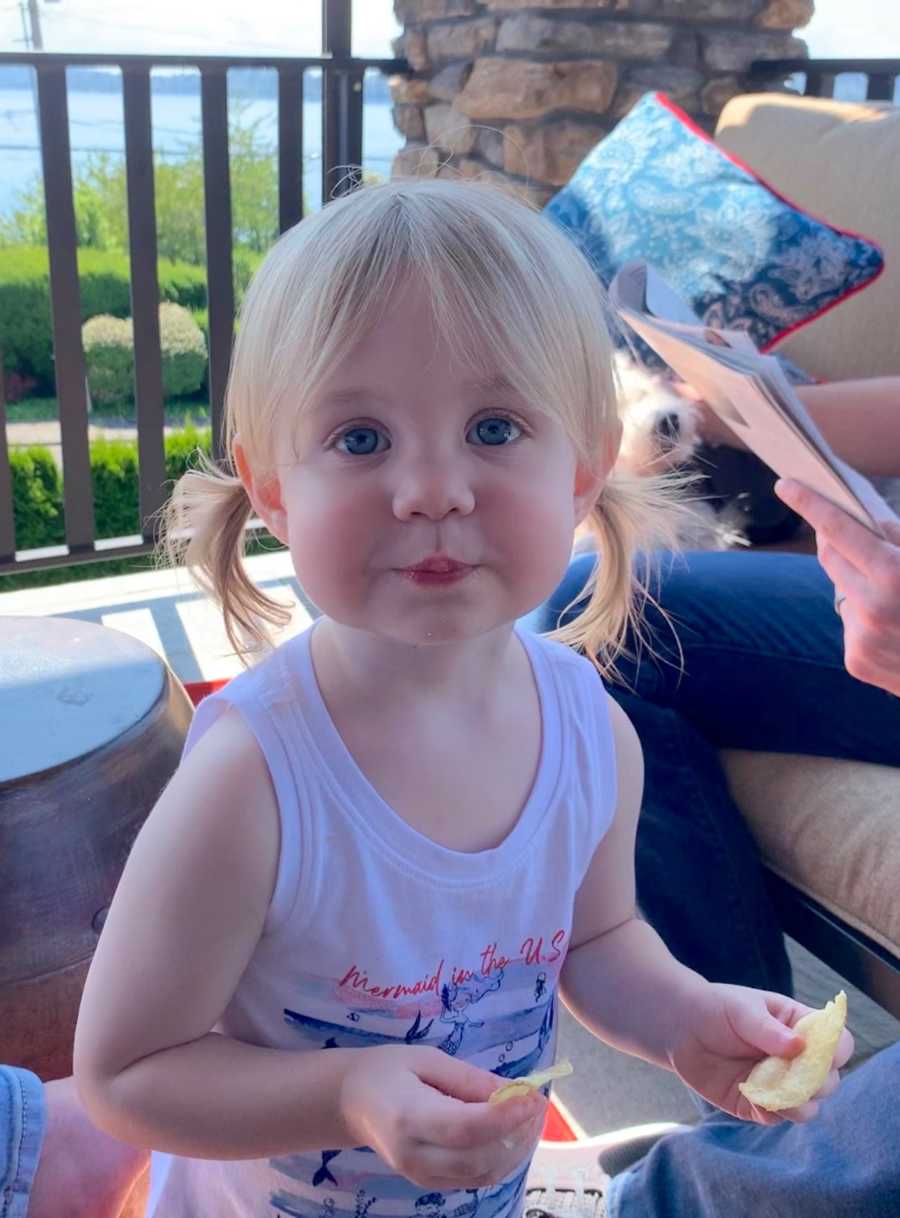 The biopsy was where things all went downhill. Penny walked into the hospital, and that was the last time she has walked. We went home after the biopsy and she was screaming in agony. The biopsy caused her tumor to swell just enough to completely paralyze her right leg. She was in severe pain, and we were immediately admitted. They had to do an emergency surgery to 'debulk' the tumor, so it would stop causing nerve damage. They did a bone marrow biopsy that showed no cancer in her bones, but her tumor biopsy gave us the diagnosis of high-risk neuroblastoma. She started chemo later that week. Because William was also still inpatient, the hospital let them have a shared room, so my husband and I didn't have to be going back and forth between rooms all day.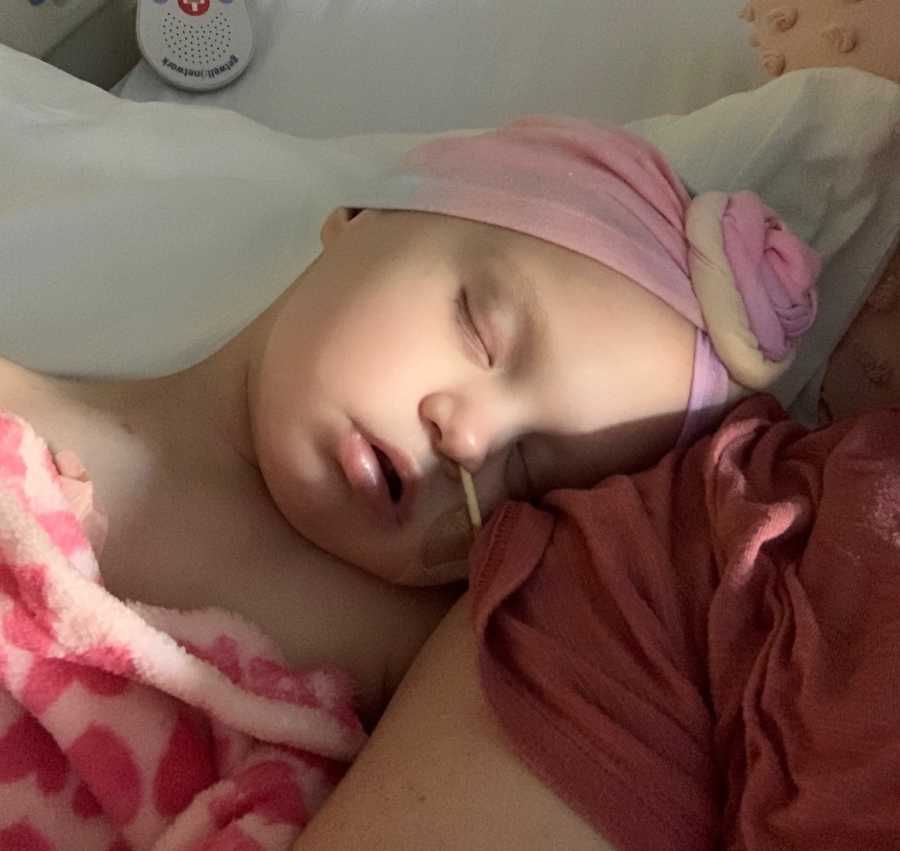 She has gone through five rounds of chemotherapy, has had all of the classic symptoms… hair loss, vomiting, mouth sores, mucousitis… but she's an absolute champion.
William is seven months now, he is at home with his twin and big brother, and he is doing great. We monitor his blood pressure and O2 SATS from home and he sees his cardiologist every three months. He will need a third open heart surgery around age four.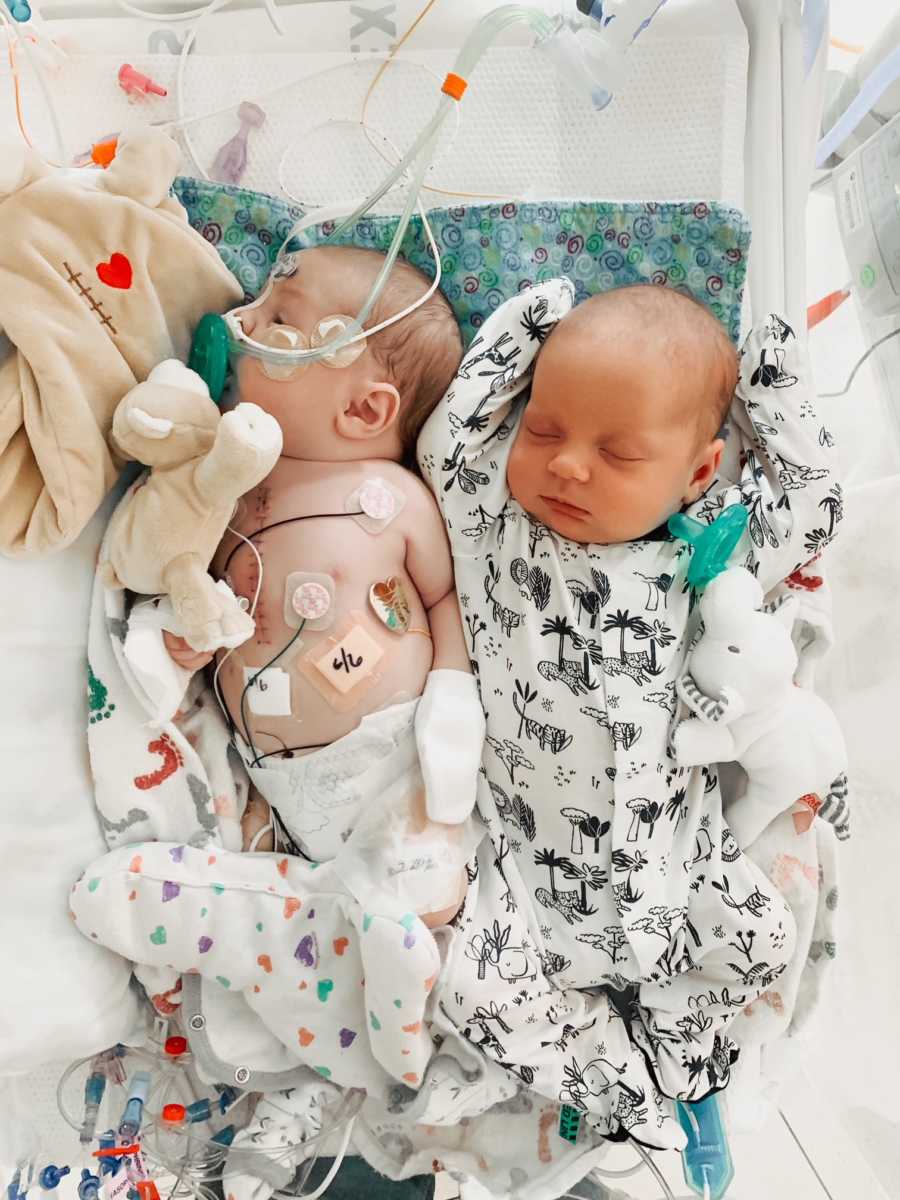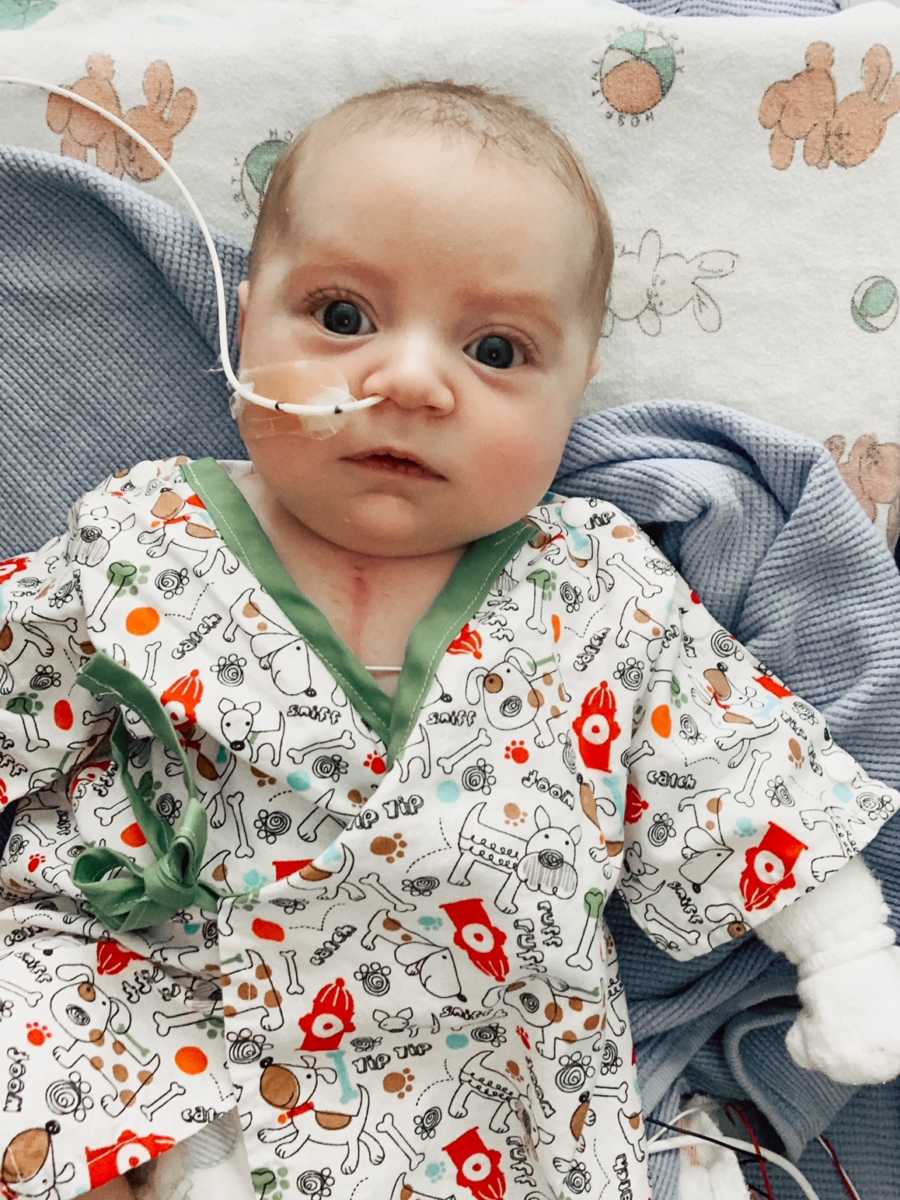 Penny is two now and gaining movement back in her right leg. So far just at the hip, and a bit at her knee. Orthopedics has made her a prosthetic leg brace to help her, so we are confident we'll see her walk again. She has a long road ahead still, starting more aggressive chemo with a stem cell transplant next week, then going into radiation and immunotherapy, but so far the chemo is working and her tumor has significantly shrunk in size!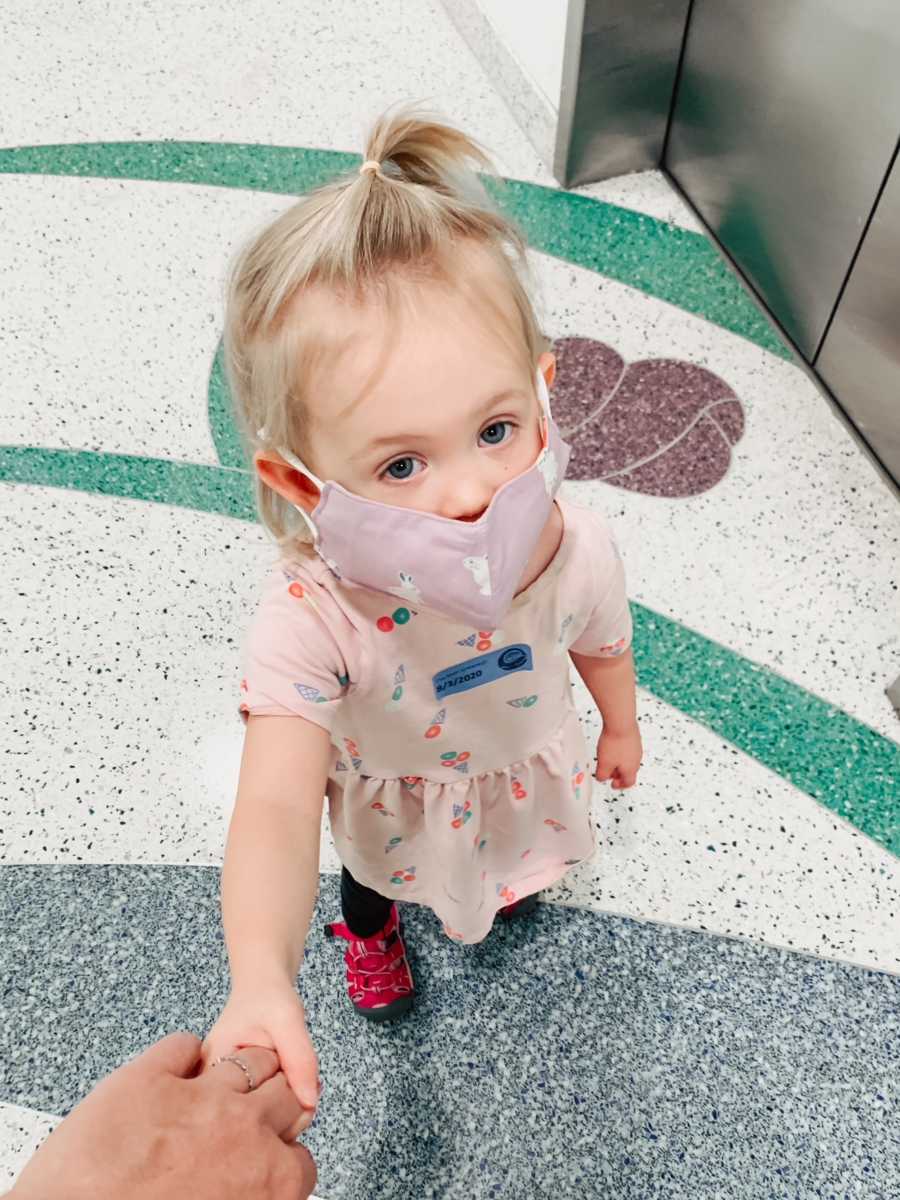 It's been a long year to be going through during a pandemic. I hope my loved once's choose to get the COVID-19 vaccine when it becomes available to the public. Because honestly, I could just use a hug from a lot of people who I really miss. Sometimes I don't feel strong enough to do this, but being strong for my family is the only option right now."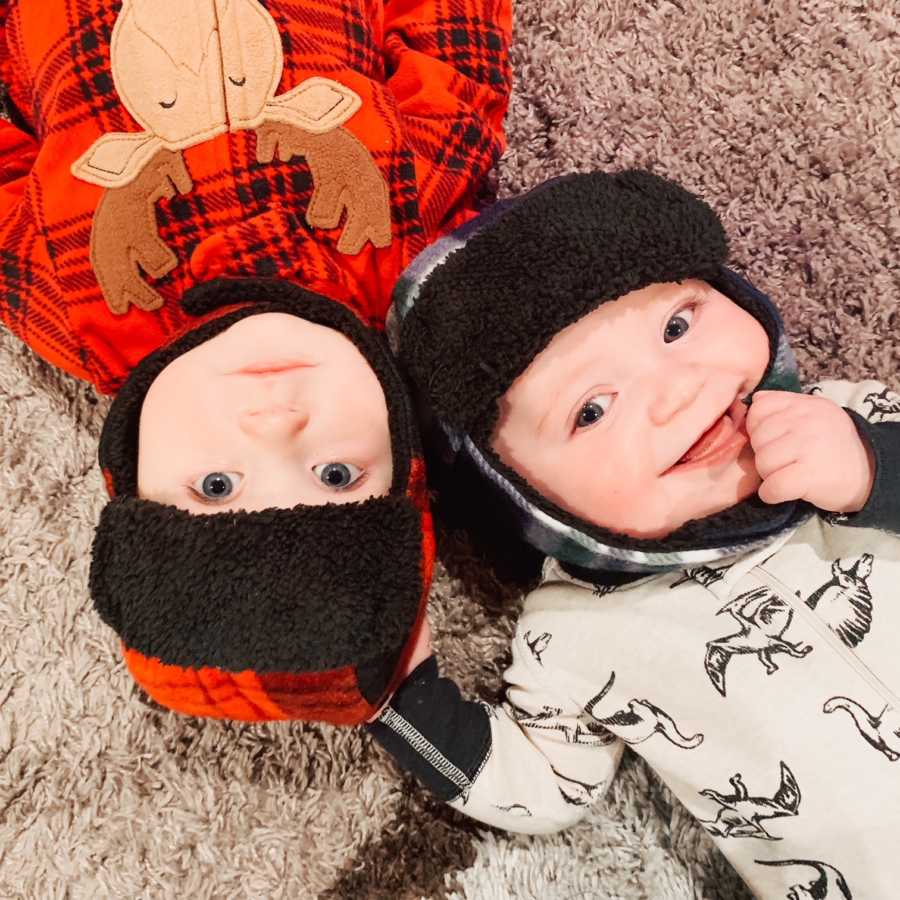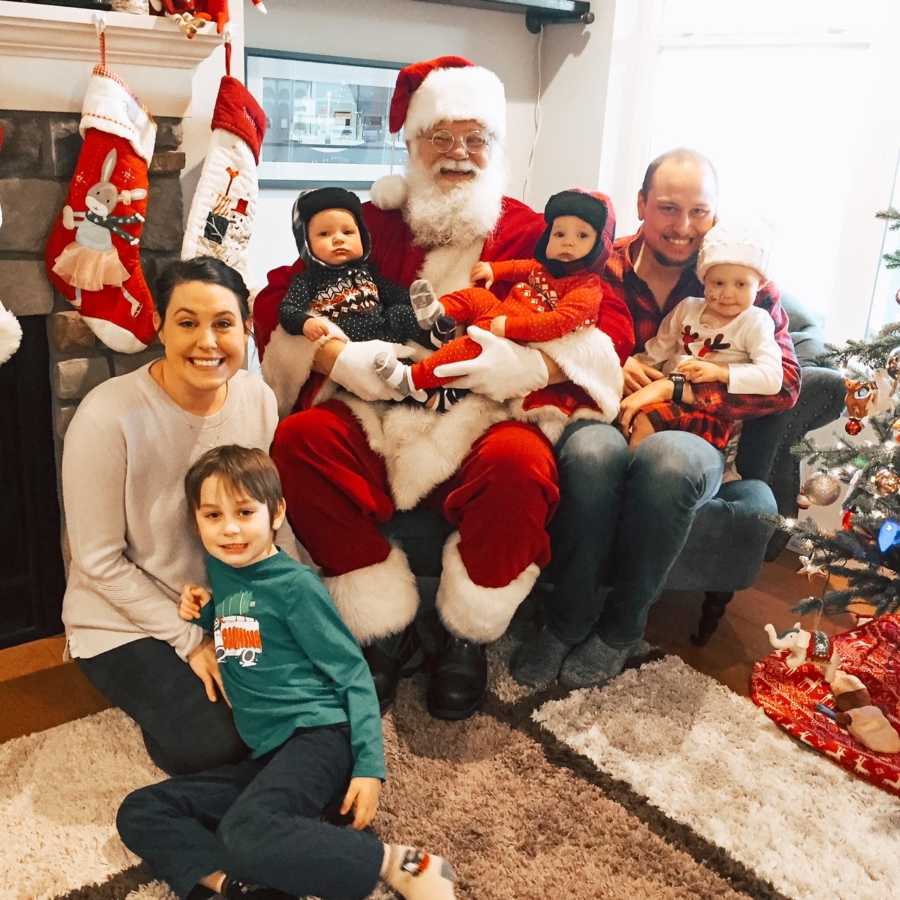 This story was submitted to Love What Matters by Samantha Hatch of Snohomish, WA. You can follow her journey on Instagram. Do you have a similar experience? We'd like to hear your important journey. Submit your own story here. Be sure to subscribe to our free email newsletter for our best stories, and YouTube for our best videos.
Read more amazing stories about children battling cancer here:
'There's a mass behind her nose.' Her runny nose became blood-tinged. She could barely hold her head up. I knew it was bad.': Mom details daughter's cancer journey, 'Never give up hope'
'Home please. Home PLEASE!' He looked like a living skeleton. Fear made time stop.': Young boy beats liver cancer, 'We have a new outlook on life'
'38 weeks pregnant with twins, the doctor said, 'Your other son has cancer wrapped around all his organs.': Recovered addict urges 'embrace the challenges' after birthing twins, Neuroblastoma survivor
'Is today the day?' It was like she knew something we didn't. She just wants to be a kid again.': Parents share reality of 9-year-old daughter's battle with brain cancer, 'Her faith is high'
Do you know someone who could benefit from this story? Please SHARE on Facebook and Instagram to let them know a community of support is available.