"'HA! We are a unicorn!' I said, reading the statistic that 70% of blended marriages fail! We were 10 years in, growing stronger and stronger. Beating the odds in blending a family and now far exceeding every grocery bill on the block, feeding six teenagers. Together, we have six kids, with three other parents raising them also. It's been brutiful (one of my favorite words, I think I heard it first from Glennon Doyle). For perspective, six kids in our blended family story equal 12 grandparents, 11 houses, nine pets, seven schools (so far), five sessions of divorce court, four therapists, two bankruptcies, and countless soccer balls stuck in our pear tree…
Our first 'family date' was the Super Bowl of 2011. 10 years ago. I remember being beyond nervous when Scott came over to my house with his kids for the first time. This guy was cute, patient, kind, and helpful, but YIKES! I was still recovering from my divorce, I had three kids, he had three kids… how on earth would this work?! It was the loudest Super Bowl I had ever experienced… and it was just us two and our kids! Ironically, our love story began as a favor for a friend of mine, my step-kids' mom. With good intentions, she wanted her kids' dad, my now-husband, to 'move on' and get back in the dating scene. Knowing I was lonely and might be also looking for companionship, she asked me to consider a date with him. I agreed and despite him not really being my type, I very much enjoyed spending time with him. Our arranged date developed into much more fairly quickly.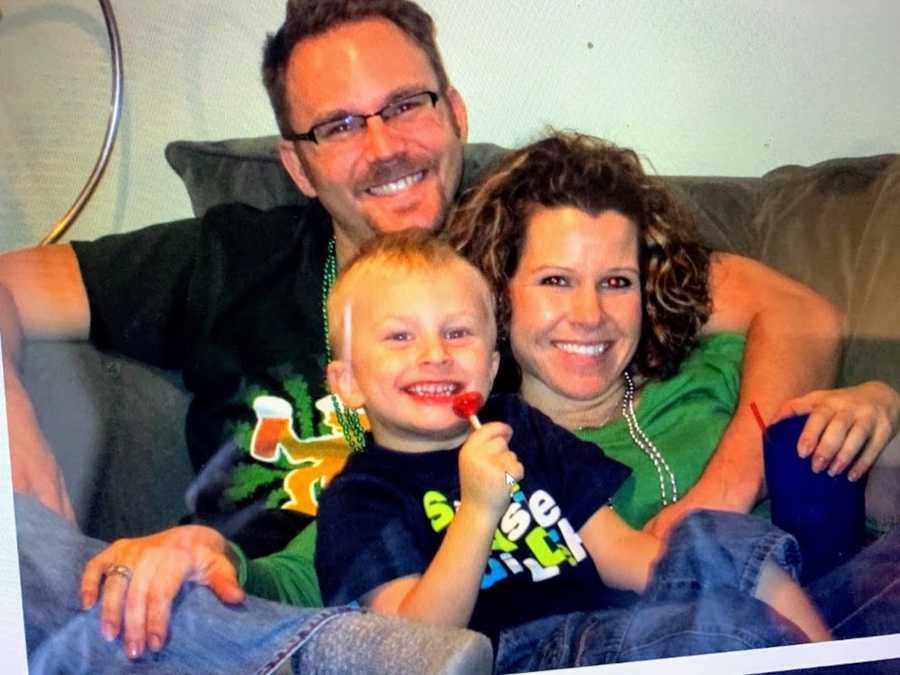 At the time, our kids were ages 2, 4, 5, 6, 7, and 9. Three boys and three girls. Three blondes and three brunettes. Very Brady. I had only been single a little under a year, and dating seriously was really not in the cards for me yet. I had actually tried it a few months before I met Scott, but after crying my way out of Olive Garden one Monday night happy hour when an overly Old-Spiced guy in an all-pink tuxedo showed up as my blind date, I had pretty much decided to put romance on the back burner. I began to see I actually needed some time to grow and heal. I made such crummy choices in my first marriage, constantly choosing work over family, neglecting my responsibilities as a wife and mother. I was carrying a lot of pain and regret from it and really wanted to spend time learning from my mistakes and developing new habits and ways of thinking.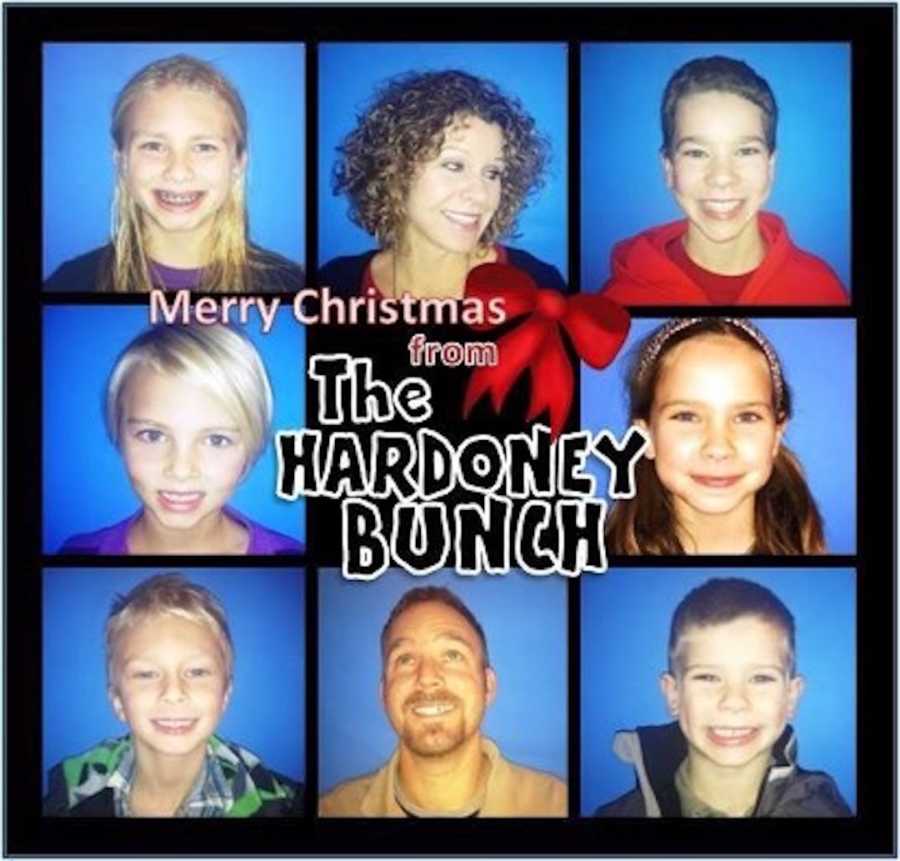 I really thought agreeing to date Scott would just be an easy, convenient friendship and not much more. But he listened to me so well. He looked in my eyes when we talked. He always wanted to hear about my day before telling me all about his. He wrote poems and sent sweet texts. He asked about my kids and genuinely cared about their futures. He even managed to eat a tuna salad wrap with me. (I later learned he almost threw up because he hates tuna, but it was the first time I cooked for him and he didn't want to hurt my feelings!) So… he kept asking me out, and I kept saying yes. The first year of our relationship was filled with tremendous stress by most people's measures. I lost a multi-million dollar business (the one I had worked in WAY too much in my first marriage), my family home was foreclosed on, and my mom's van was towed out of my driveway.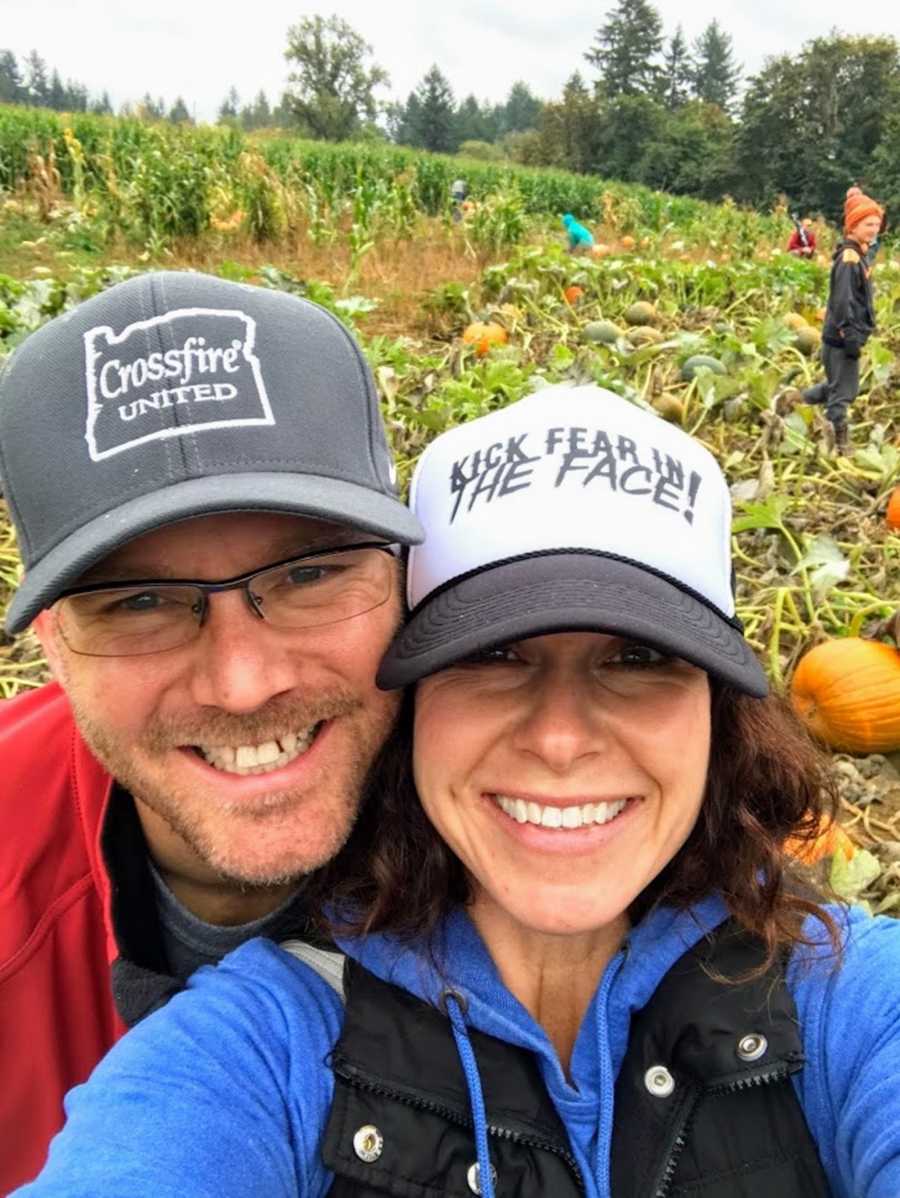 I had to file bankruptcy and found myself on food stamps, trying to climb my way back up into a consistent income as a mompreneur coach. I really didn't fully understand what Scott saw in me at this point and why he would want to take on all my baggage… that was still piling up. My kids' dad was a pilot and would take the kids a few times a month whenever his schedule allowed. The majority of the time, the kids were with me and I was making it up as I went along. Some days were good. Food was on the table, the kids were clean, and I remembered to close the garage door. Most days I was a puddle of tears, still in shock and shame I had ended up a statistic. I was on antidepressants and really struggling to find my health, confidence, and identity again.
The first few years of our relationship, Scott was living in a small apartment on the other side of town. His evenings and weekends were filled with soccer, friends, and spending time with his kids whenever possible. He is an incredibly positive, optimistic guy. I don't know how he did it. He had to leave behind a big beautiful home he had just remodeled. He was stuck paying on a bankruptcy from his previous wife's business, he also had to give half his income and retirement to her. He didn't talk about any of those losses with me the way he talked about his kids. That was the hardest for him by far, to not see them everyday. He felt like a stranger in their lives. It is his greatest joy to be a dad. He loves the chaos and fun of it all, and the more the merrier, which is probably why the addition of my three kids never phased him.
When asked how he fell in love with me, he will tell the 'kiddie pool' story. We were all playing one afternoon in the backyard, and I chose to sit down in a kiddie pool, fully clothed, to splash with the kids. He loves my silly side, still to this day.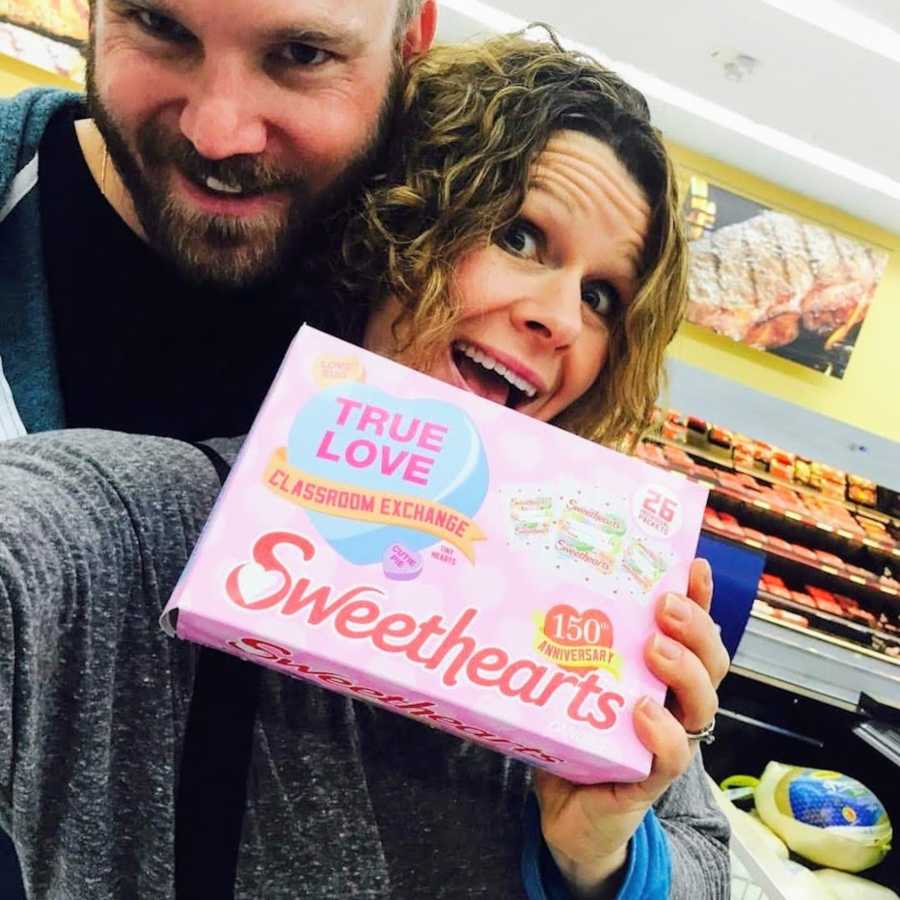 We began spending as much time as possible together, with or without the kids. We would talk, share, problem solve, and hang with friends who would encourage and support us. We tried to surround ourselves with lots of good people with strong marriages and/or blended families we wanted ours to look like, so we could learn from them. One of those couples lived across the street from me. My kids and I had moved into a little house my brother and dad renovated. They were able to rent it to me for barely anything. It was a God send. Our new neighbors invited us to church with them one weekend. Scott had not been anywhere near a church since elementary school and was very suspicious of organized religion. I grew up Catholic but had begun seriously questioning all religion, as it didn't seem to lead me to the 'happily ever after' I was told it would.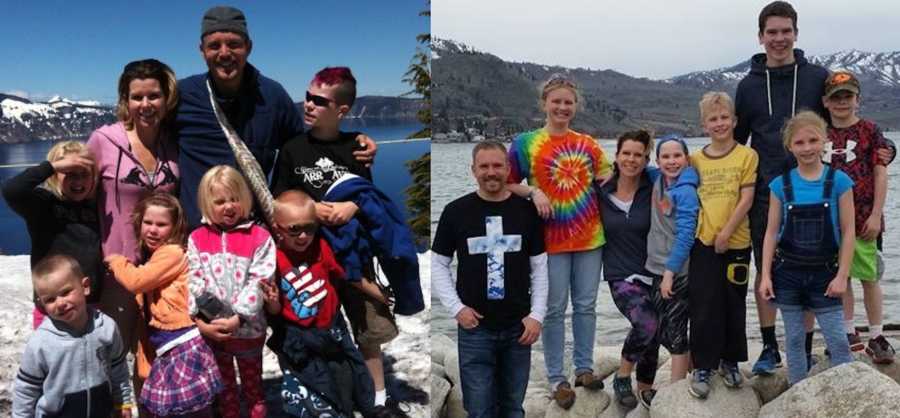 Scott's oldest daughter really wanted to try out church, though, so we all started going together. This was a huge turning point in our lives for sure. We found a really fantastic, accepting community of people who began to be our greatest source of support and encouragement through the even harder years about to come upon us. About 2 years into our relationship, I got scared. Letting in romantic love was still hard for me. I remember we went to Ireland for my brother's wedding and I wouldn't let Scott be in any pictures because I wasn't sure it would work out, and I didn't want his face in such a monumental event for our family. I still feel bad about it. It's really difficult to forgive and trust yourself, and others, after divorce. I had worked so hard to be an independent, single, working mom.
At times, the way Scott wanted to help me and care for me threatened this, and I had a hard time asking or allowing him to love me well. Early in 2012, Scott went away for a few weeks for work and I broke up with him upon his arrival back. Having the space from him, I let lies and inadequacies fill my head again I was better off relying only on myself. I convinced myself he would hurt me eventually and I didn't want that for me or my kids. He was so excited to see me when he returned. I picked him up at the airport and the car ride back to his apartment was very quiet and awkward. I broke up with him. He was devastated. A few weeks later, after some big, deep conversations with Jesus, I realized I was worthy of a love like the kind of unconditional, attentive, deep love Scott wanted to give me. It didn't make me weak, in fact, it made me stronger. I realized I really had no idea what I was actually capable of in a relationship. I was judging my future with the mistakes of my past. I had really never been where I was now, with the lessons I had learned along the way.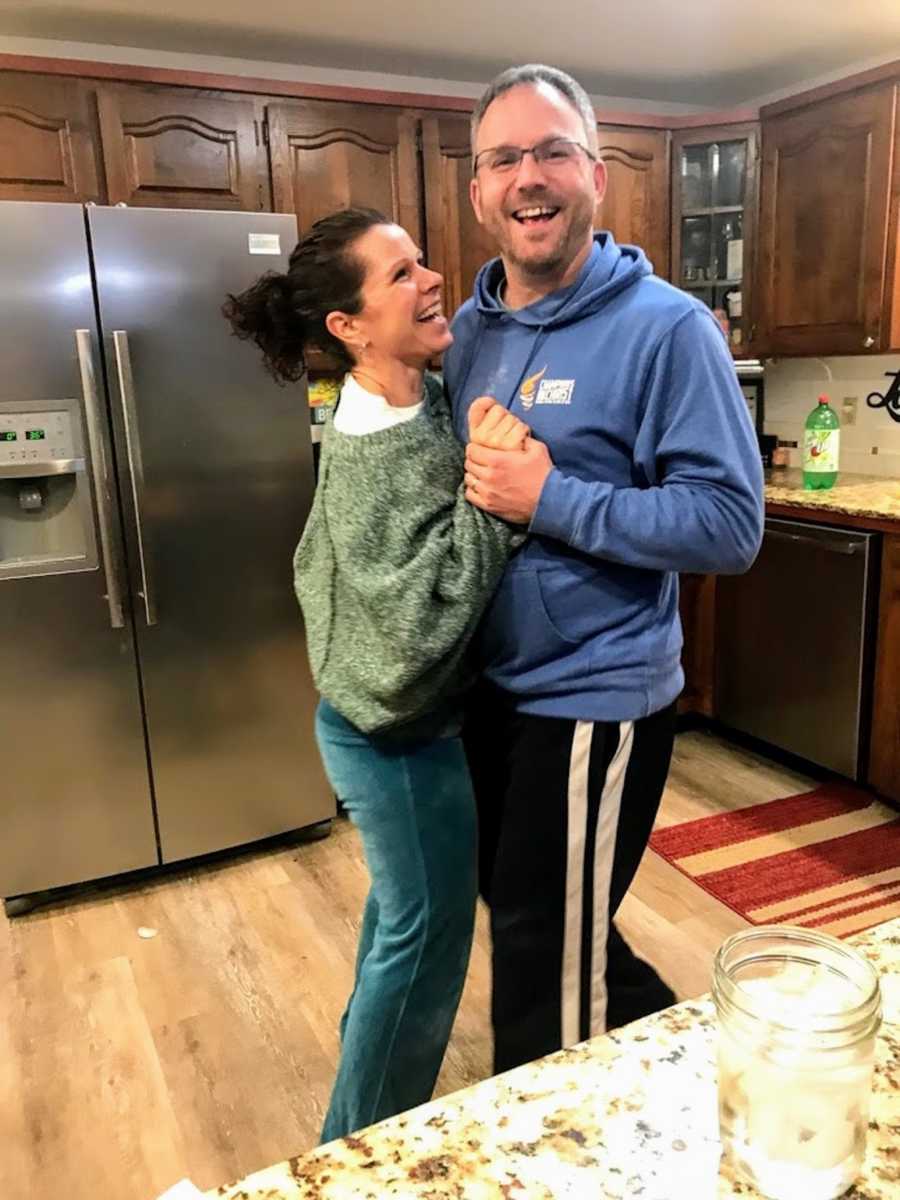 Around the time I was considering reaching back out to him, Scott showed up at a class at the gym I went to. I was super annoyed (and secretly delighted) to see him there. After the class, he invited my kids and I to join him and his kids for spring break at the beach. I said, coldly, I would 'think about it.' Still playing hard to get, but knowing I really wanted to go. I called him the next day and agreed to go. We had an amazing time! It was a completely new and fresh, an easy kind of love when I let my walls down to be treasured by him.
A few months later, Scott moved in with me and the kids merged their bedrooms. That was a really hard time for the kids. Before he moved in, it was like fun play dates we would all go on together. Now the six of them were together a lot and had to share their toys, food, their space and their parents with each other. Emotions ran high. There were arguments, blame, and even the cops at our door one night. While it was not our best moment as a family, I was thankful the cops talked to all the kids and they learned a valuable lesson about honesty and the use of 911.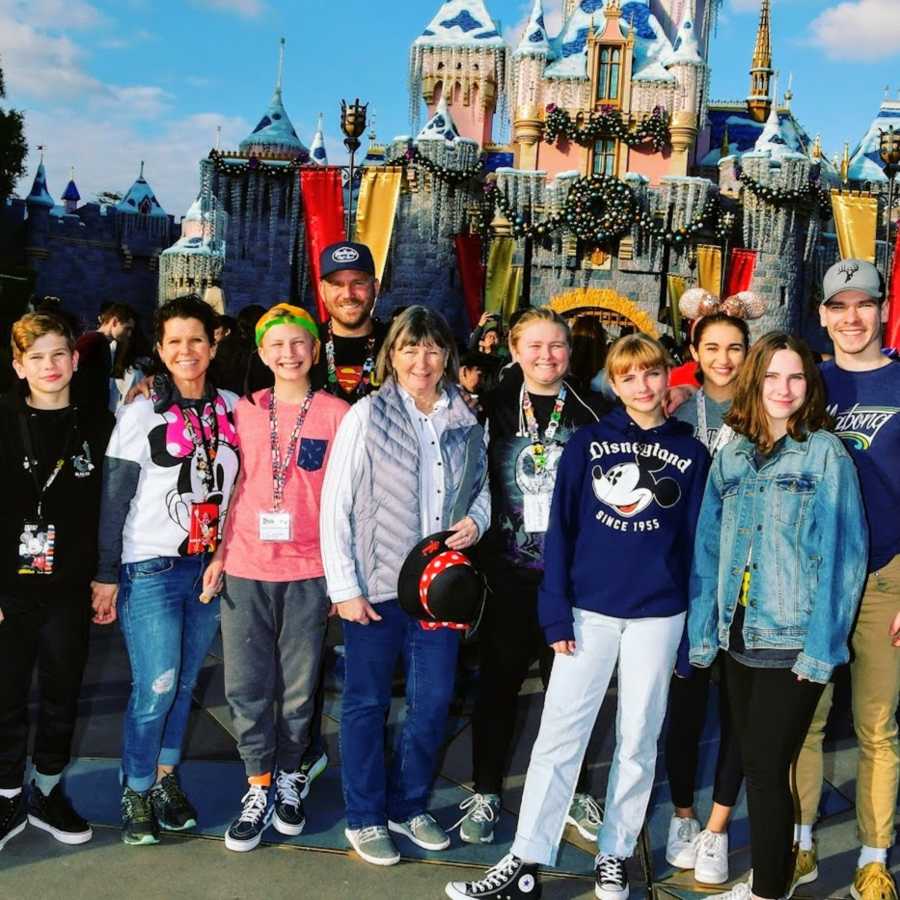 I began developing some tools to help the kids like each other and blend better. We had a 'kindness coupons' system they used to acknowledge acts of service and encourage helpfulness. We created a 'decision schedule' around movies, games, meals, and who got to sit where in the car. It minimized arguments, and mostly we spent a lot of time in FFF (Forced Family Fun) This is where we would go on vacations, play games, build things together, and create memories.
A few months after he moved in, Scott asked my dad for permission to marry me. He proposed at a special family vacation spot I had been going to my entire life. It did not go exactly as I had hoped, as one of our kids burst into tears right after he got down on one knee and said, 'Will you marry me?' Understandably, no matter what, kids don't really like the idea of anyone but their mom and dad being married to each other. Scott was so patient and good to my kids as we worked through it. That told me even more I made the right decision in saying YES that day.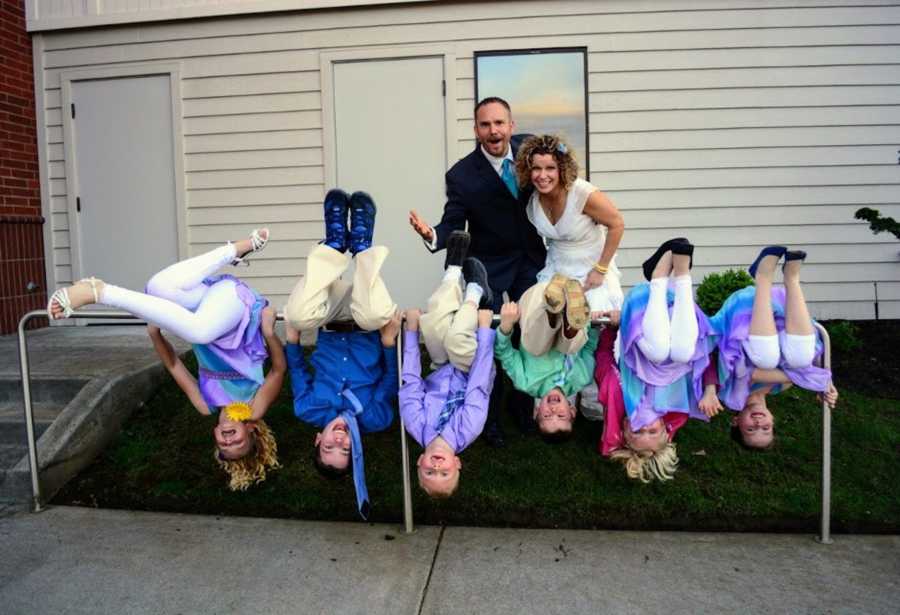 We wanted to get married at the church that had embraced us through our divorce, dating, and blending. When we talked to the marriage pastor, they wanted us to first each spend some time 'alone with God,' making our relationship whole, honorable, and blameless as we united as husband and wife. Reading the Bible had really begun to shape our relationship with each other and our understanding of who God really was, so we wanted to do the right thing. Scott decided to move out to the couch for a few months before our wedding day. He said it was the best, hardest time of his life as he wrestled with the things a true marriage should be based on: faith, submission to each other, respect, agape love, self-control, and self-sacrifice. During this time, we were both able to get truly healthy and healed, off antidepressants, ready and committed to marriage for the right reason. Our faith flourished as we chose to surrender our mistakes to God and believe we could be redeemed in love and family.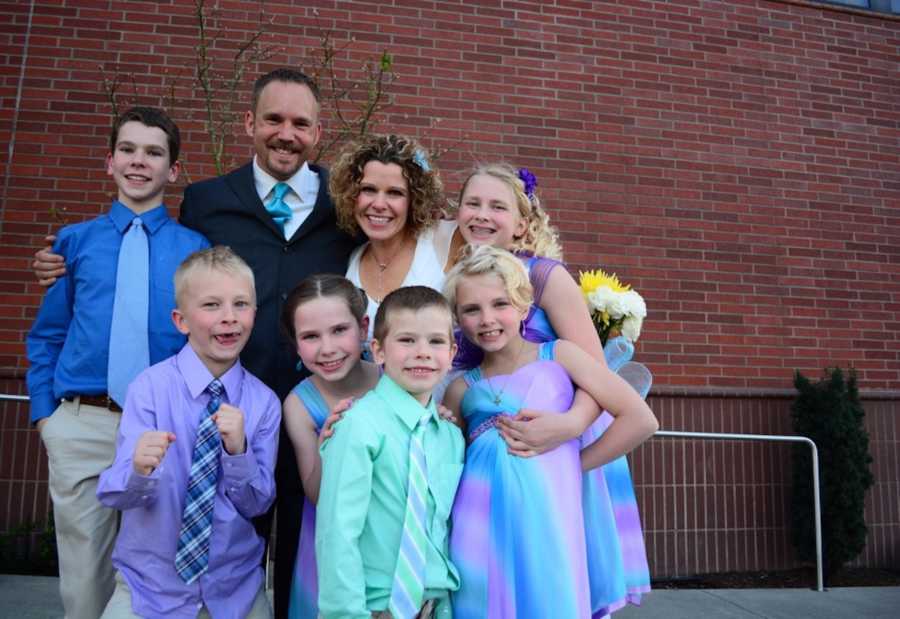 We married on April 11, 2014. It was a very small ceremony that cost us less than $500—including dinner at McGrath's Fish House for the twenty people who attended. We were still low on income, so I returned my wedding dress to help pay for it. The next day was the opening of soccer season and Scott was coaching three of our kids' teams. We went to a hotel after dinner, and by 7 a.m. the next day we were on the soccer field. God was generous to us in the years that followed, as we have had many little honeymoons. We have been to Costa Rica three times (I tagged along for Scott's work trip), Mexico (for my parents' 50th wedding anniversary), and countless weekend getaways when our parenting schedules aligned and we had a few kid-free nights together.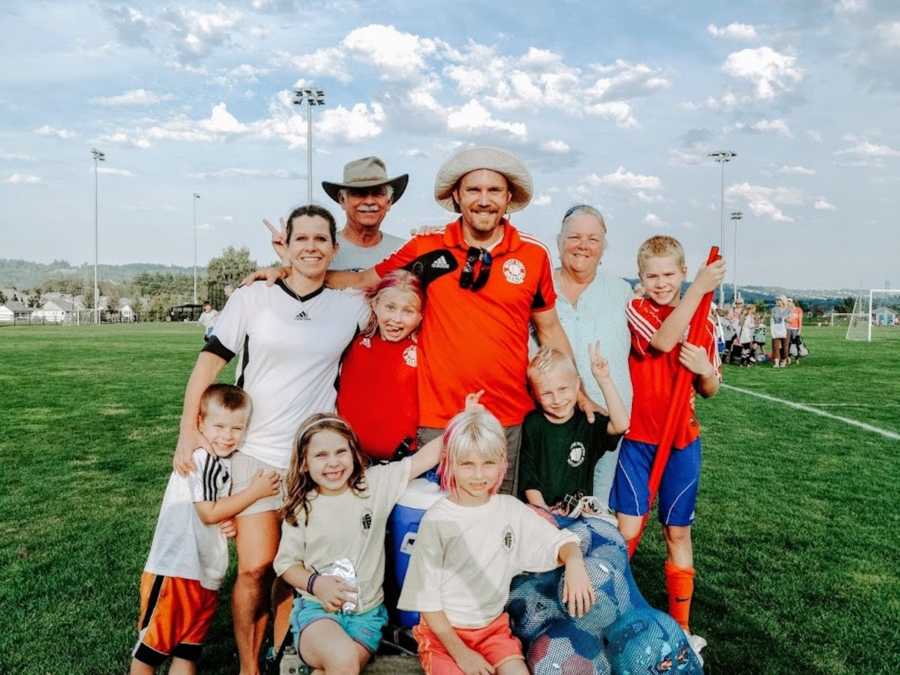 Our first few years of marriage found us back in court multiple times. Scott's kids' mom wanted more time with them and did not want them attending church with us. Through the process of it all, our parenting schedule changed and Scott lost even more of his rights as a dad. It was a very costly and heartbreaking few years in starting our life as husband and wife. Still, the best part of our weeks were always when we were all together. It just felt so good to be a family and our newfound faith really gave us strength. We didn't get invited to many parties, but that was okay, as most Friday nights felt like one for just the eight of us. We would have Wii dance competitions, crazy games of hide and seek, make-your-own pizza parties, and so much time around our fire pit. We chose to believe God was for us through all the challenges, and somehow every day just got better and better and we grew closer and closer.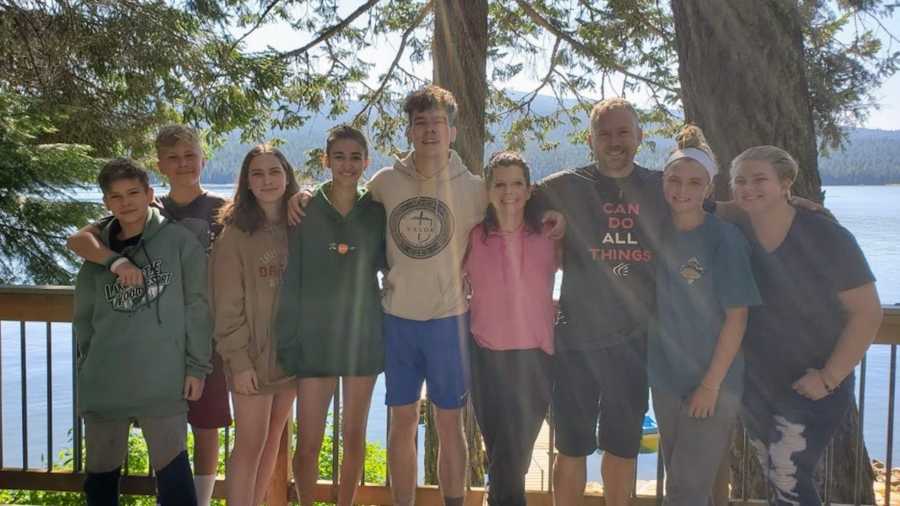 Now coming up on 10 years together and 7 years married, we are still thriving. We have had our share of bumps as the kids have grown into teenagers. The wounds of a broken home have made many of the 'normal' struggles even more tragic for them. They are now 12, 13, 14, 15, 16, and 18. We learned to reach out for advice often. There are so many fantastic positive resources for blending a family these days. The experts will tell you it takes 5 to 7 years to really 'blend' well. We agree! It takes years of consistent, selfless, unconditional love to rebuild the trust lost from divorce. In step-parenting, you are often expected to do the work of parenting without the reward a parent receives. Instead, you are labeled the Wicked Stepmom and your name is left off of school and medical records. It's brutal, and an incredibly thankless job.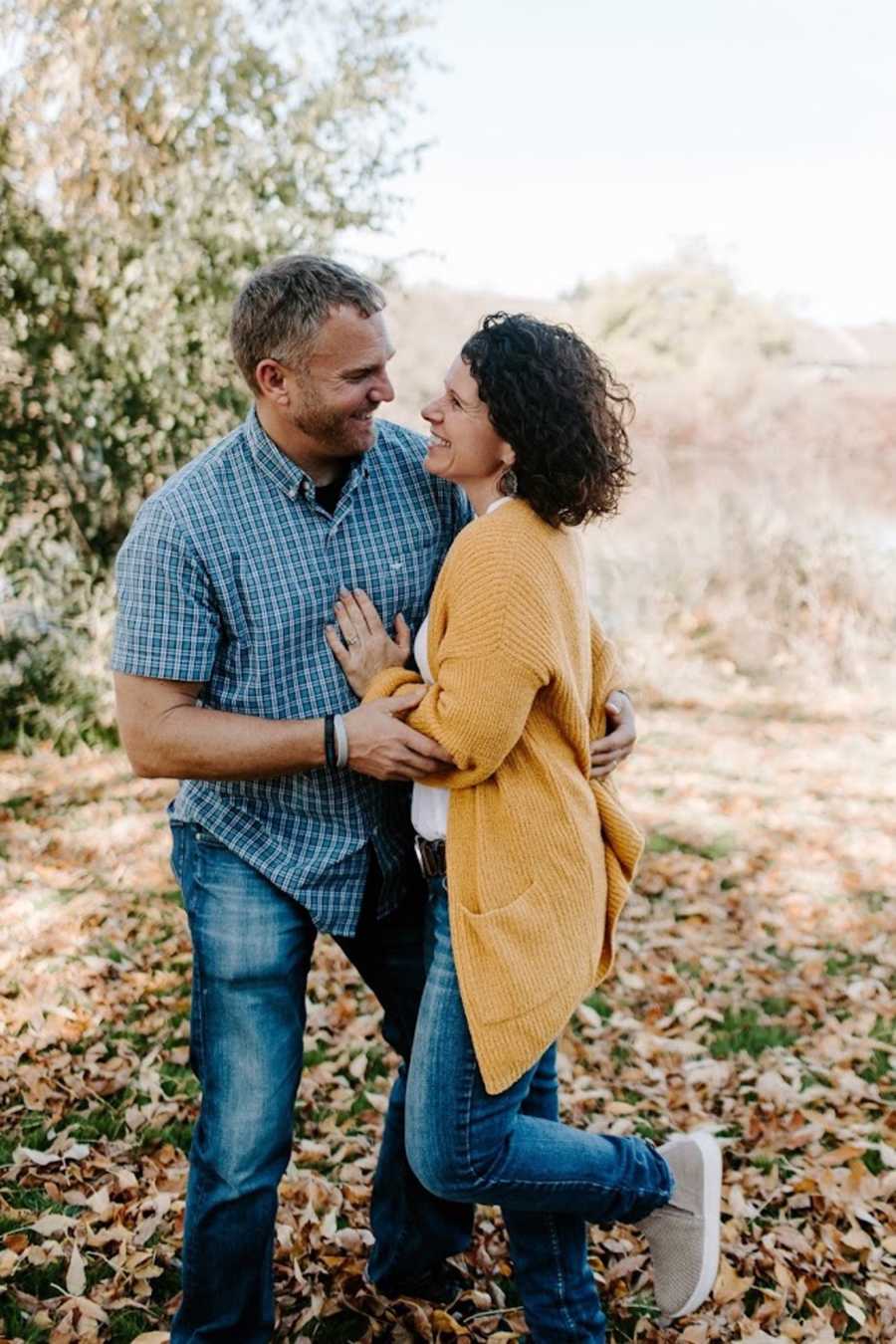 Your marriage doesn't really get the time it needs to solidify, and then suddenly you are parenting other people's kids and navigating really difficult decisions about money, time, and your future with strangers outside your home. Your kids' other parents are able to dictate decisions you must learn to just deal with inside your home. It can feel very lonely and out of control. All the while, you are battling the guilt of it all being your fault.
For Scott and I, communication, forgiveness, and prayer have been our key to growing our love and maintaining our home's purpose and mission. Scott puts his hand on me each morning and prays for me. It reminds me we are an unbreakable team. I have learned to cherish my role as his wife and a homemaker, getting excited about my meal plans, swept floors and clean sheets, honoring and respecting his sacrifices to provide for us.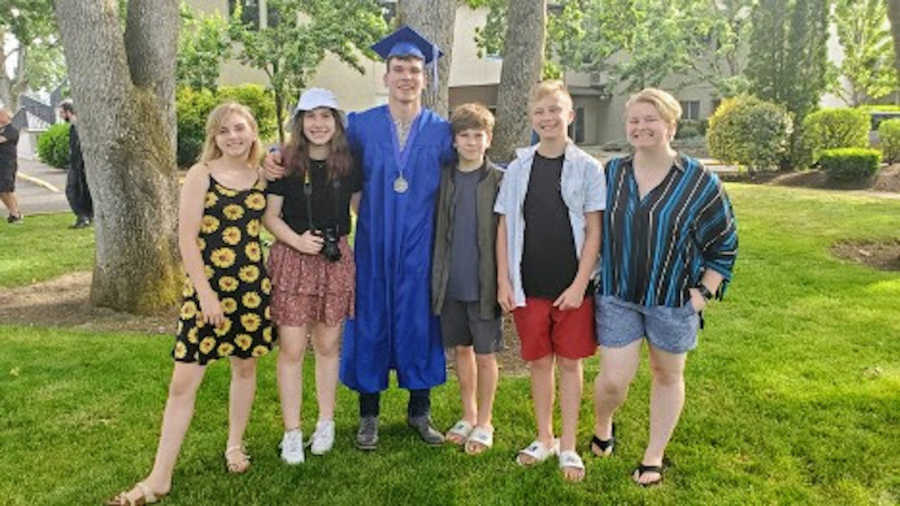 Scott is always working around the house with me too, which makes my work outside our home incredibly rewarding and prosperous. I am still an entrepreneur instructor and love my work. Scott is now in his 25th year at Intel, and honestly we have loved distance-learning this last year. Quarantine and being all together has given us time with our kids in a season where they would normally be driving, at sporting events, out with friends or at jobs, and we would not see them as much. We now run a blended family ministry at our church, and one of the best pieces of advice we offer to parents blending is to remember, in step-parenting, you are just married to their parent. You are not your stepkid's father or their mother.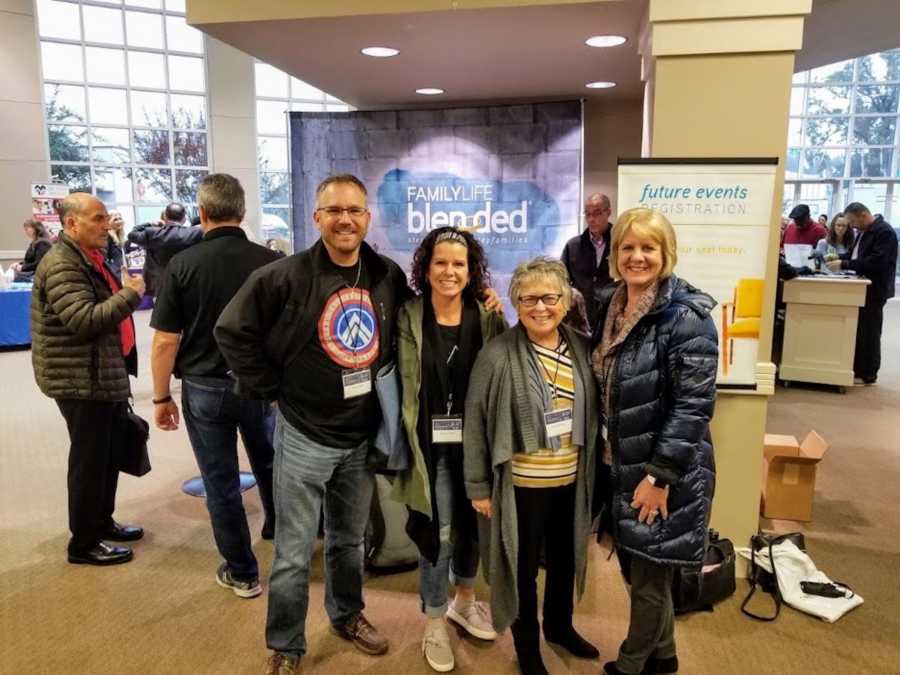 So much unnecessary stress and strife happens when a stepmom or stepdad over-steps. If you first chose to be a supportive partner in your marriage, the rest will flow much easier. We reached a milestone in our family just this month as my oldest son got married. He chose a beautiful, strong, faith-filled bride we adore. While wondering if she was the one, he mentioned to us he just really wanted to find the person he could have a marriage with like the one Scott and I have. It was a huge moment of reward, peace, and gratitude for us in how far we have come. Truly what we wanted most when we blended was not just to find love again, but to show our kids what a healthy, strong marriage and happy, whole home actually looks like. By the grace of God, we did it. One kid married, five to go."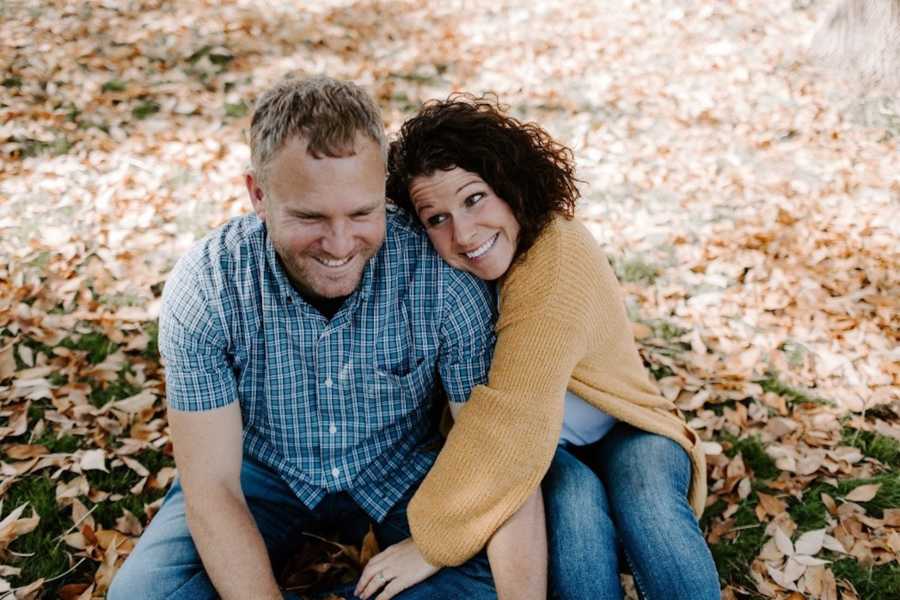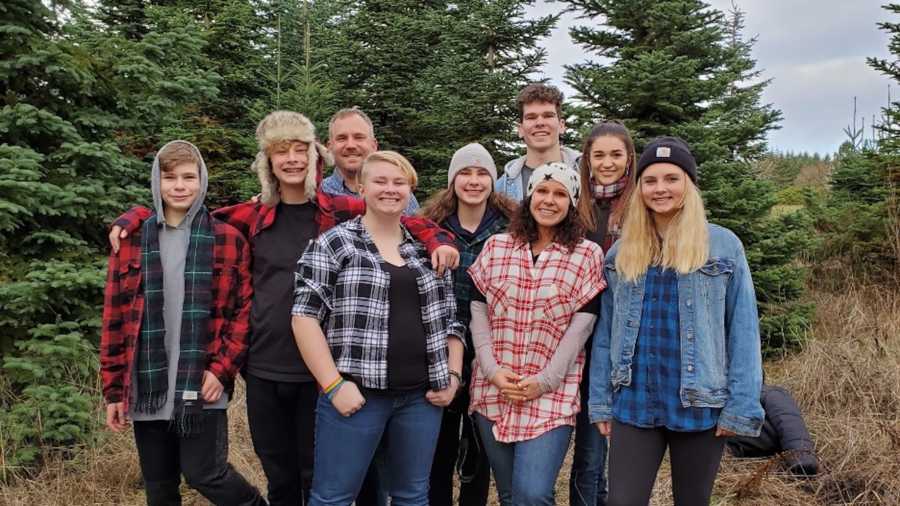 This story was submitted to Love What Matters by Scott and Mindee Hardin. You can follow their journey on Instagram, here, here, or here, and Facebook, here and here. Submit your own story here, and be sure to subscribe to our free email newsletter for our best stories, and YouTube for our best videos.
Read more stories like this:
'Are they ALL yours?' What do I say? 'Yes, these 4 are mine, but those 3 aren't.' Being a step-parent is THE thankless job.': Mom discusses ups and downs of being a blended family'
Let's give this a go, shall we?' The first time we met, I can't even tell you how nervous I was. It's about giving up control.': Moms co-write blended family journey, 'Life is humbling and messy'

'You were adopted.' My world stopped. I investigated their faces as all of them started to cry. I became their mother.': Mom of blended family says 'blood doesn't mean anything'
'I feel like I'm betraying my mom.' We drowned the first year. I stepmom-ed so hard, it almost broke me.': Woman describes becoming a blended family, 'My job is just to love them'
Provide beauty and strength for others. SHARE this story on Facebook with friends and family.