"Warning to those who read this: This is a long story about a very sensitive and taboo subject. I know some will be disgusted with me after reading this, and that's okay. I don't expect anyone to understand. I never intended on sharing it, but I did and realized it needs to be talked about more. So, here it goes.
Postpartum Depression is real, it's common, and it's normal.
December of 2017 my husband and I found out we were pregnant. It was quite a surprise, but nonetheless a blessing we knew we wanted from the beginning. We were getting ready for a big trip to Utah to visit my parents for Christmas and figured it would be the perfect time to share the surprise news with my family! This would be their first grandchild! We drove 17 hours to Utah from Oklahoma and surprised them the night we got there. They were indeed surprised and most of all very excited!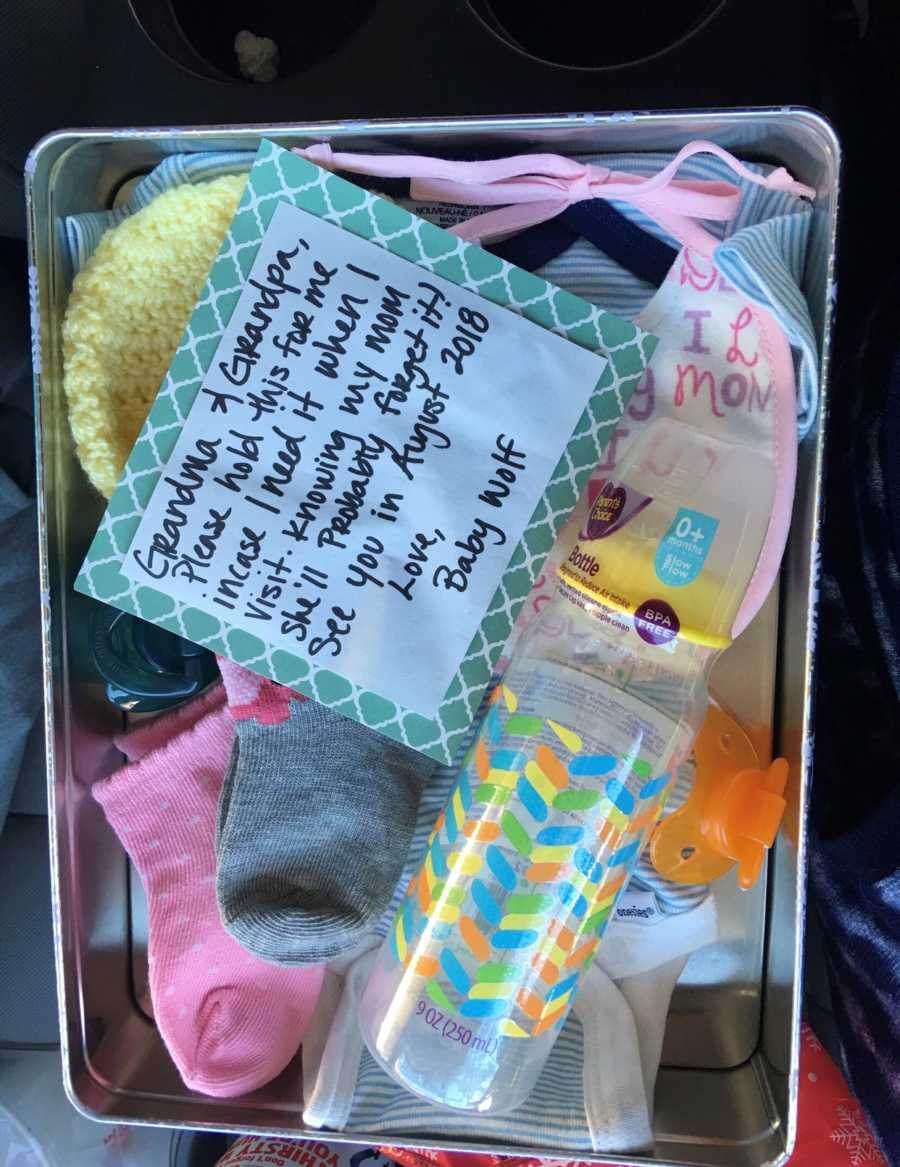 While we were visiting, various opportunities came up and we ended up making the decision to stay. My husband, Paul, flew back to Oklahoma to fill my car up with our things and finish his two weeks at work. Our plan was to live with my parents until we could save up enough to find a place of our own for our soon to be family of three. Paul and I immediately started job hunting. I ended up continuing a job I'd done in the past and worked for a food chain as a Restaurant General Manager.
I loved what I did even though it was a pretty demanding and high stress job. I worked 80 to 90 hours a week every single week. It made my pregnancy extra difficult. I had morning sickness all day, every day up until I gave birth. My baby was constantly sitting on a nerve that caused horrible back and hip pains. Being on my feet all hours of the day didn't help. I suffered through several episodes of Biliary Colic that were so painful. In fact, the first time I experienced one I thought I was having a heart attack. At one point my husband rushed me to the hospital early in the morning because I thought I was dying.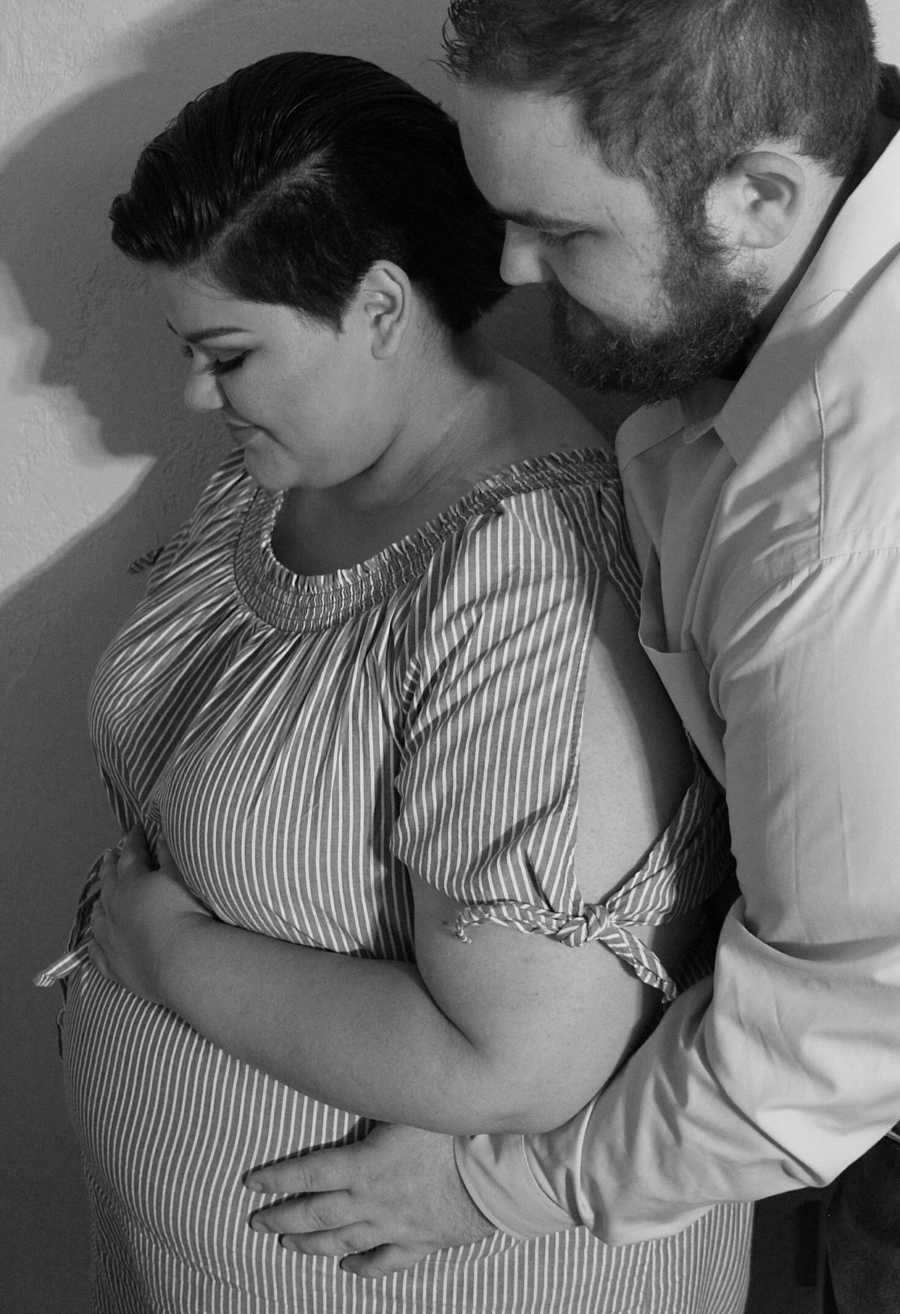 At about 7 months my body could not handle it anymore and I had to leave my job. Though I loved the people I worked with and was proud of my accomplishments, leaving my job gave me the time and opportunity to finally see a doctor. My first appointment with the midwives where I planned on delivering went very well. I was healthy, my baby was healthy and I even got to hear my baby's heartbeat for the first time.
I was going to a routine checkup once a week and on my 3rd checkup, my blood pressure was borderline. They ran a few labs and I went home. I was told to come back sooner than the next scheduled appointment in order to more closely monitor my blood pressure. I went back a couple days later and my blood pressure was through the roof. I was immediately sent down to triage to be monitored and have even more labs run. A couple hours later I was told everything came back positive for advanced pre-eclampsia. They would not allow me to go home in fear of me suffering a stroke within the next 24-48 hours.
I was sent down to the maternity ward to be induced. My husband called his parents and they immediately packed up and made the long drive from Oklahoma to Utah. I was scared but excited to meet my little baby. Paul and I spent lot of time praying and hoping for the best.
At 35 weeks and 3 days on July 20th, 2018, at 10:38 p.m. our sweet little boy Nikolai Joseph Wolf was brought into the world at 5lbs 13oz and 19.25 inches long. He was immediately placed on my chest for skin to skin contact for an hour. Everything I had gone through leading up to that moment was worth it. My heart was full. I'd never loved anything or anyone so much in my life.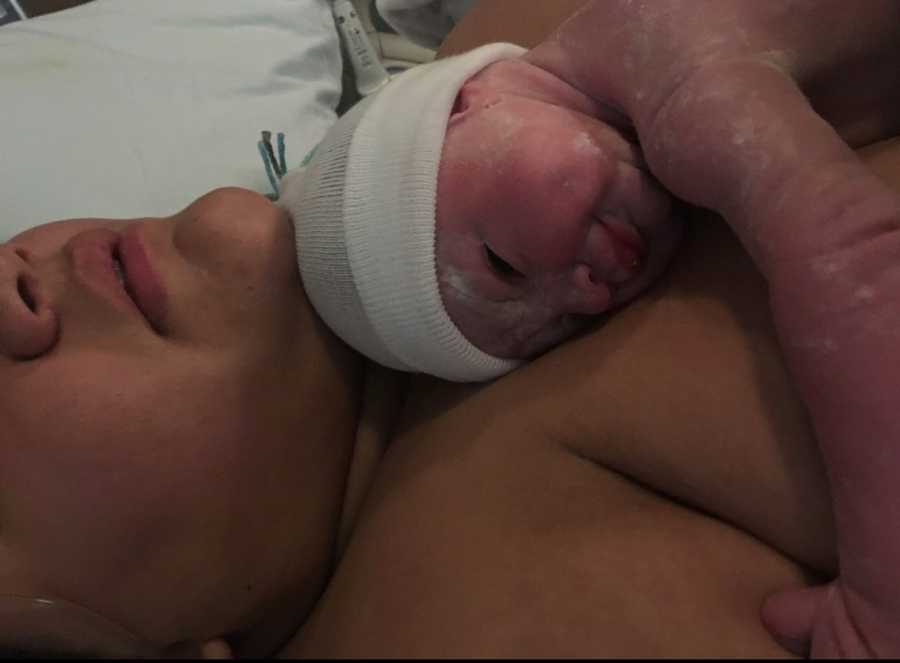 Paul went with Nikolai and a nurse to the recovery room and I shortly met them there. After just a few hours in the recovery room Nikolai was taken to the NICU. He couldn't regulate his temperature and he wasn't eating. The next morning we were told he also had a very high levels of bilirubin in his body. After a few days he was finally eating on his own and keeping his body at a normal temperature. Unfortunately, it seemed that no matter how many lights he was under and/or on, his bilirubin levels would not go down.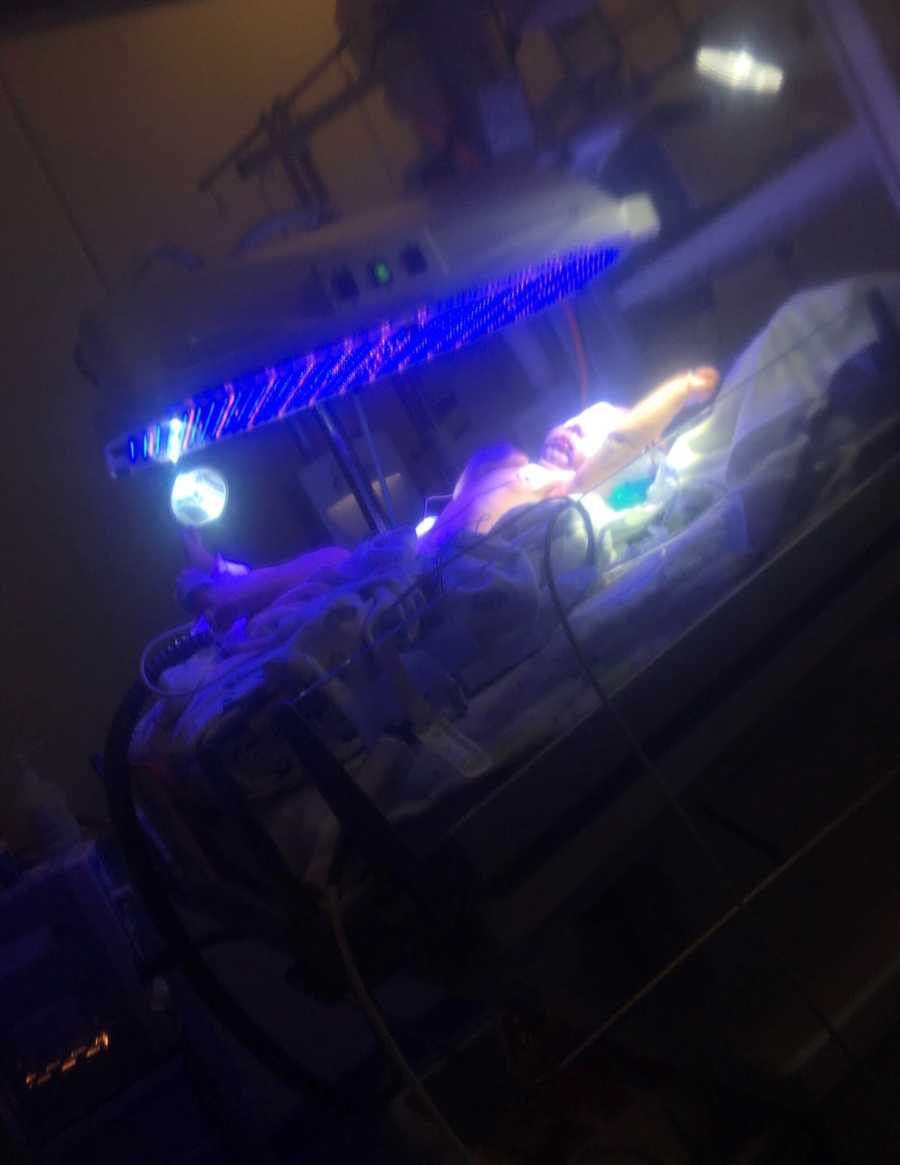 The first night I had to go home without him, I cried all night. I blamed myself for so many things I had no control over. After 9 days in the NICU he got to come home. He was still being monitored for his bilirubin levels and had to be kept on a light at home until it went down to a safe level.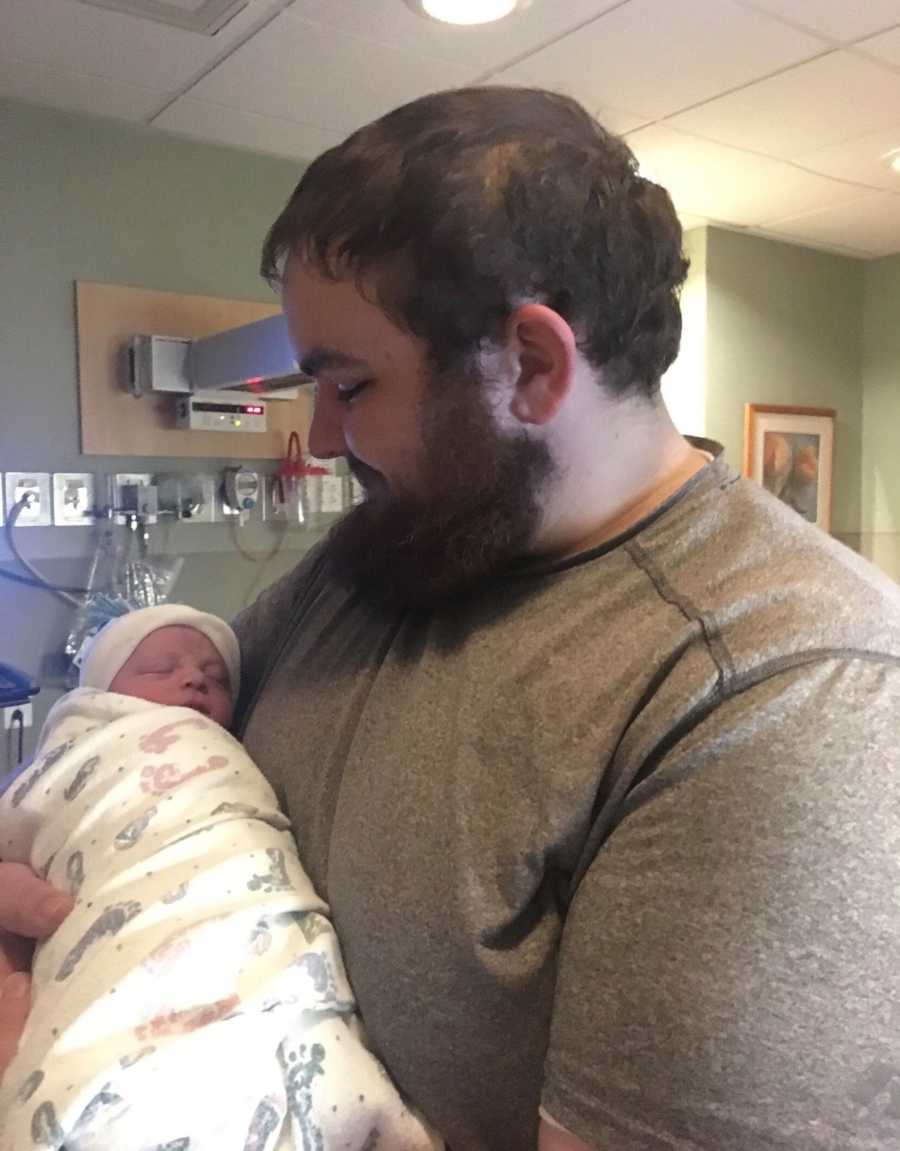 As soon as Paul and I got to take our baby home I didn't feel right. I suddenly started having these graphic thoughts. I'd pick him up and carry him to his changing table and the thought of throwing or shaking him would cross my mind. I'd put him down to sleep and would imagine myself smothering him with a pillow. My heart broke and I got angry with myself every time I had one of these thoughts because, I loved my baby so much. I would never do anything to hurt him. But then I started to question myself. If I really loved him why would I have these thoughts? Sometimes I was scared to even care for him in fear of acting on one of these thoughts. But I also had a hard time letting go of him for even 10 minutes to give myself a break.
I couldn't sleep in fear of him dying. I know every mother worries about their child's safety and well being, but this was something else. I would literally sit beside his crib all night and just watch him sleep. I would place my finger under his nose every 5 minutes to check if he was still breathing. The only time I ever slept was after going days without any sleep and would just passed out, due to my body being unable to handle being awake any longer. I would then abruptly wake up because I felt I was neglecting him.
I was constantly paranoid I was somehow always hurting him and/or making him sick. I would spend up to half an hour washing one bottle because I was afraid I was poisoning him by accidentally leaving a few suds unnoticed and letting him drink a 'contaminated' bottle. Even then, those 30 minutes wasn't enough for me to feel comfortable. I also hated driving, let alone just being in a car, afraid that we'd die in an accident. I was always nervous placing him in his car seat thinking I was fastening his belt too tight causing him to not be able to breath– yet, I was conflicted and left thinking it was too loose that he would be ejected from his seat in a possible accident. During car rides I'd put my fingers behind his chest clip every few minutes to make sure it was still fastened. I was constantly checking his temperature. If I wasn't looking at him, the image of him lifeless and blue would cross my mind.
I wanted so badly to tell somebody and get help but I was so scared that if I was honest about the thoughts I was having, my baby would be taken away from me. After talking with Paul, I called my midwife. I was told to come in immediately and was then diagnosed with Postpartum Depression and Postpartum OCD. I was put on Zoloft and it didn't help. A week into the medication I started wanting to hurt myself. I thought I was unfit to be a mother, that I was ruining everything. I started having outbursts and got angry with everyone around me. My thoughts of hurting Nikolai were more frequent, but so were the thoughts of hurting myself, and I began to think about how much safer and better off everyone would be if I wasn't here anymore.
At that point, I had been prescribed a total of three different medications, yet I progressively started getting worse and I still wasn't sleeping. It was so bad I almost admitted myself for wanting to take my own life, but I didn't want to be confined to a hospital bed for days away from my family. Paul would call into work because he didn't want to leave me by myself, ultimately putting a new job he'd gotten on the line. I felt hopeless, because although my doctor had finally prescribed me a medication that had finally started to work, all I wanted the whole time was to talk to someone about what I was going through. But when I did, I was told I was crazy, attention seeking, selfish, and over exaggerating. That no mother has ever had thoughts like the ones I had and because of it, I did not deserve to have Nikolai around me.
Finally, here I am: 10 weeks Postpartum and I am starting to feel more like myself. Although I still suffer, sometimes I have to remind myself how fortunate I am to have only had to endure the worst part for those 10 short weeks.
The reason I decided to share this is because I really wish someone would have noticed or listened to me, besides my husband. I know of so many soon to be mommas and this was not to scare anyone, but please, please, please! Do not be afraid to ask for help. Do not be afraid to ask others if they need help.
I'm thankful I'm still here. I'm thankful I am safe and now enjoying my family. I'm thankful for a loving husband who has never let me feel alone, always assured me things would get better, and worked hard every day to try to make things better for me. And now, we're finally getting there.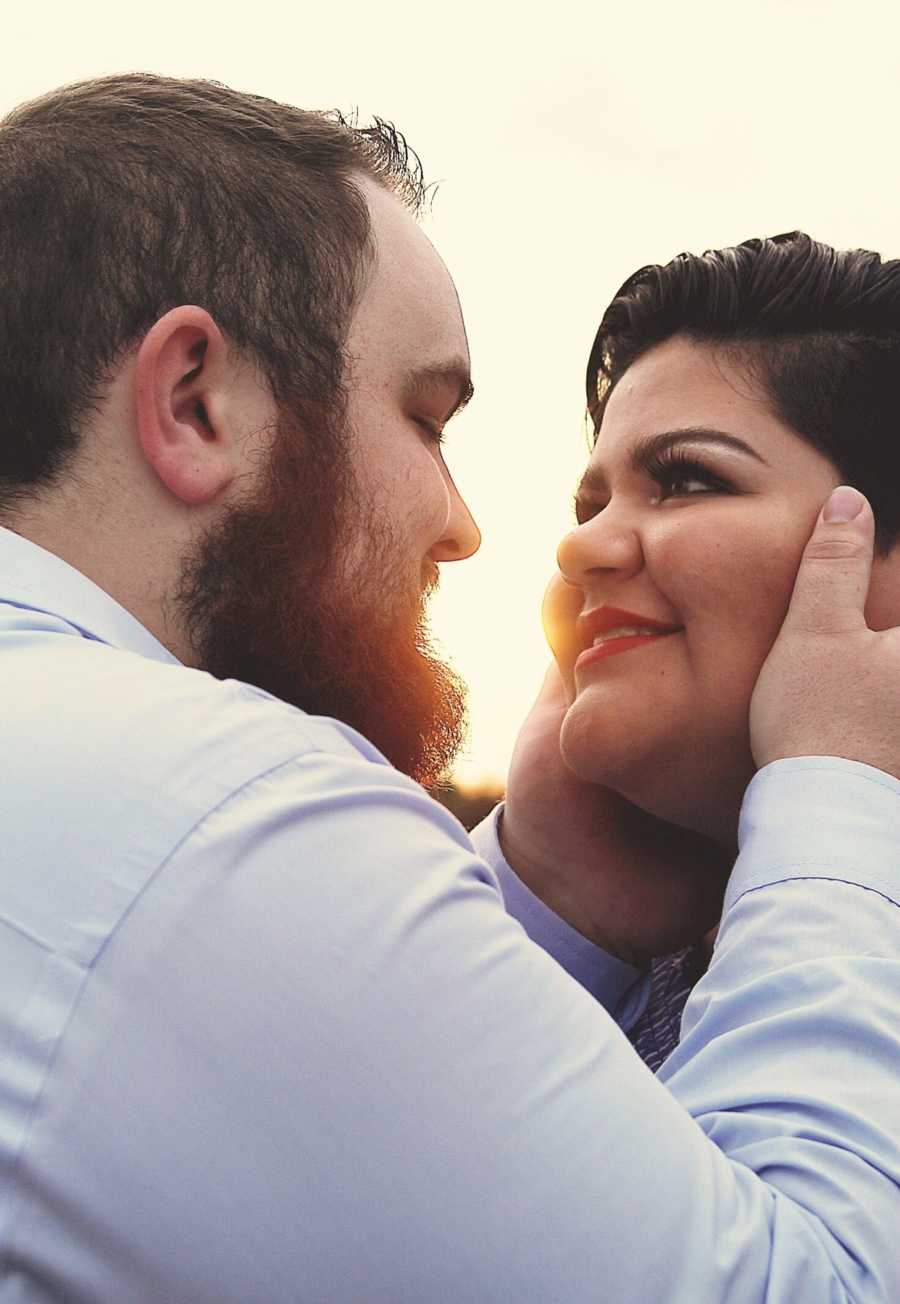 Postpartum Depression and other diagnoses are real — very real. They need to be talked about more often and openly.
I hope my story encourages other mothers who are suffering in silence to come out and get help. What you are going through is very normal and there is help for you.
So many people are willing to help if you speak up. They want you to be happy again. Things will get better. You are doing everything you can to be the best momma you can be, and you are doing great."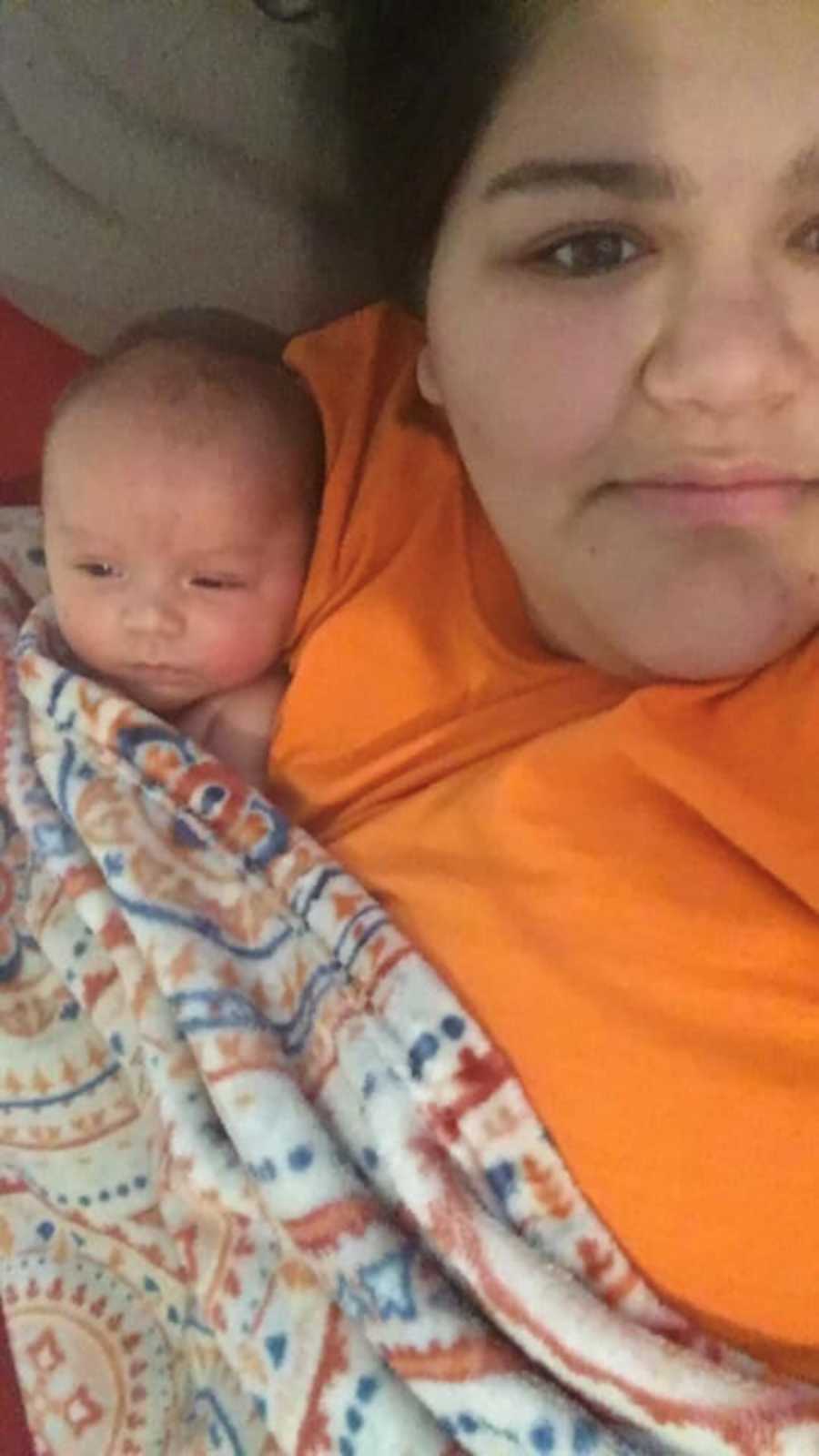 This story was submitted to Love What Matters by Bekka Wolf, 21, of Eagle Mountain, Utah. Do you have a similar journey? We'd like to hear your story. Submit your own story here, and subscribe to our best stories in our free newsletter here.
Please SHARE this story on Facebook to help other women who suffer with PPD know they are not alone.