"At 15 years old, I became pregnant with my daughter. I now had to raise a child, when I was still growing up myself. I received a lot of hate and rumors spread. I was told that I would have to drop out of high school, I wouldn't get a college education, I would work a minimum wage job, and live off of welfare the rest of my life.
Everyone recognized me by pregnant belly rather than recognizing me by my face. I dealt with dirty looks and whispers in the hallways. They associated me with the statistics of teenage parents, saying, 'Only 40% of teen mothers finish high school,' and 'Fewer than 2% of teen parents finish college and earn a degree.' It is assumed that a group of people who have a pattern are unlikely to break it, but I refused to be a statistic.
I continued to push through and showed that I can still do everything as a parent. I continued to play sports, participate in Young Life and other clubs, and even started dating again.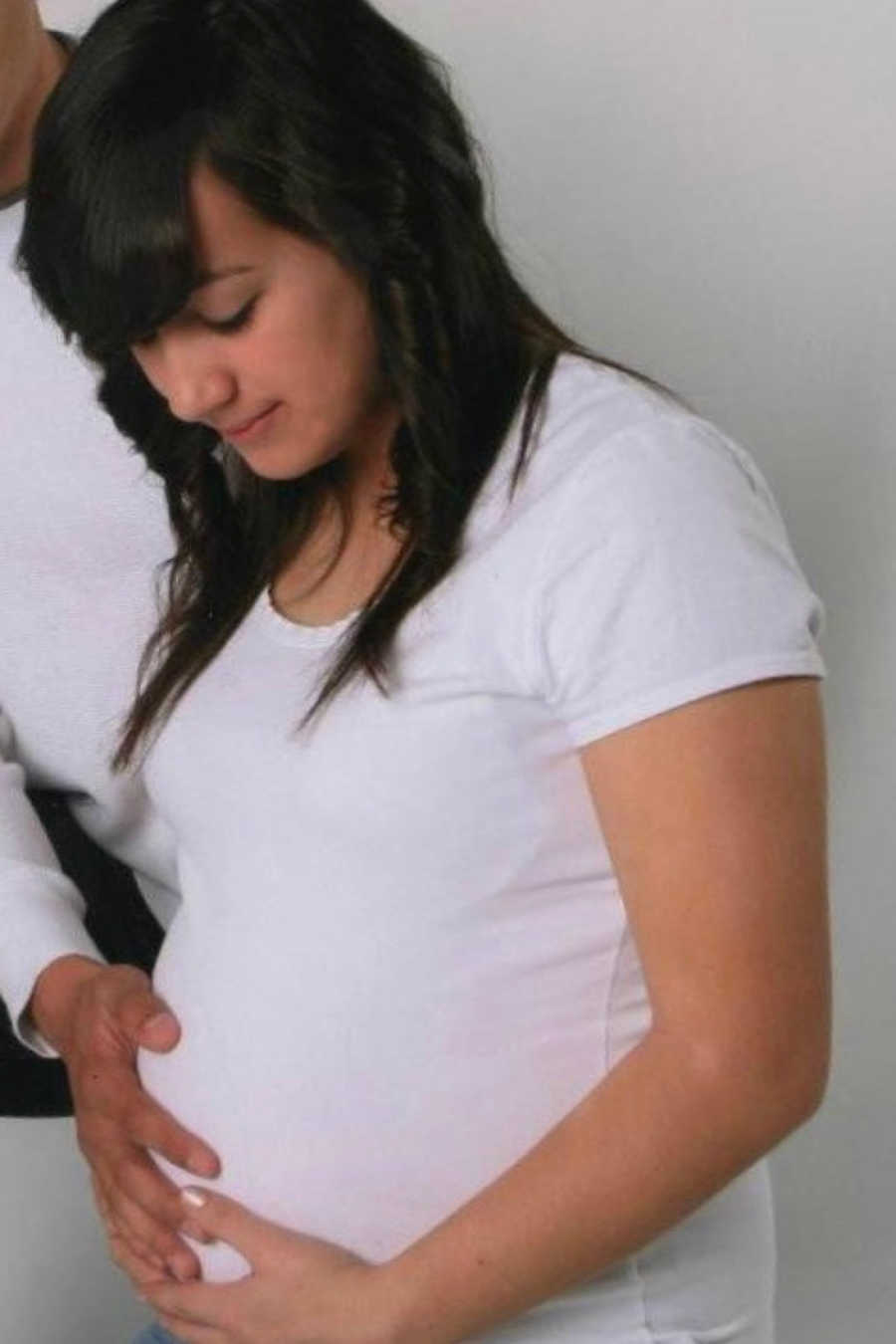 I graduated high school with High Honors, was a three-sport Varsity athlete, worked a part-time job at a restaurant, all while taking care of my daughter. I received several honors, awards, and grants for my accomplishments, but I wasn't going to stop there.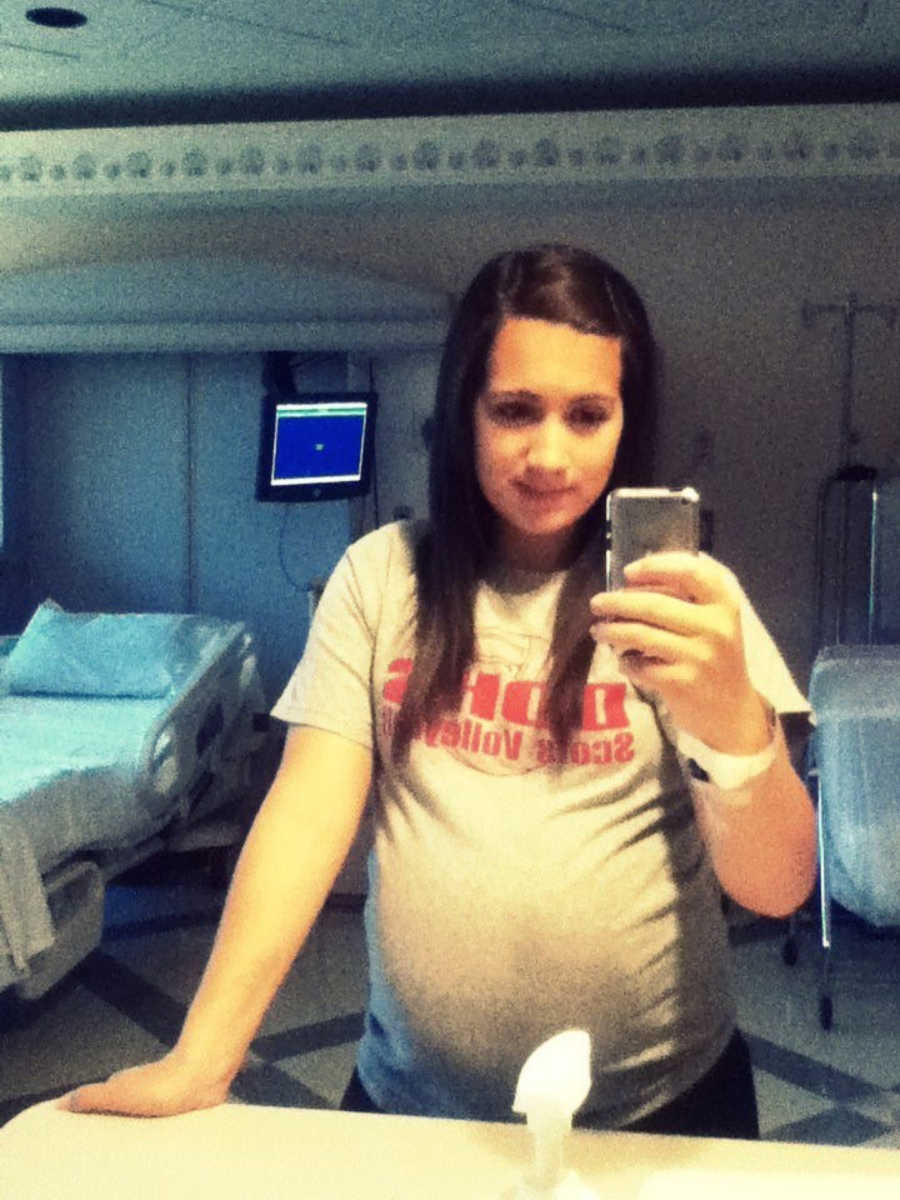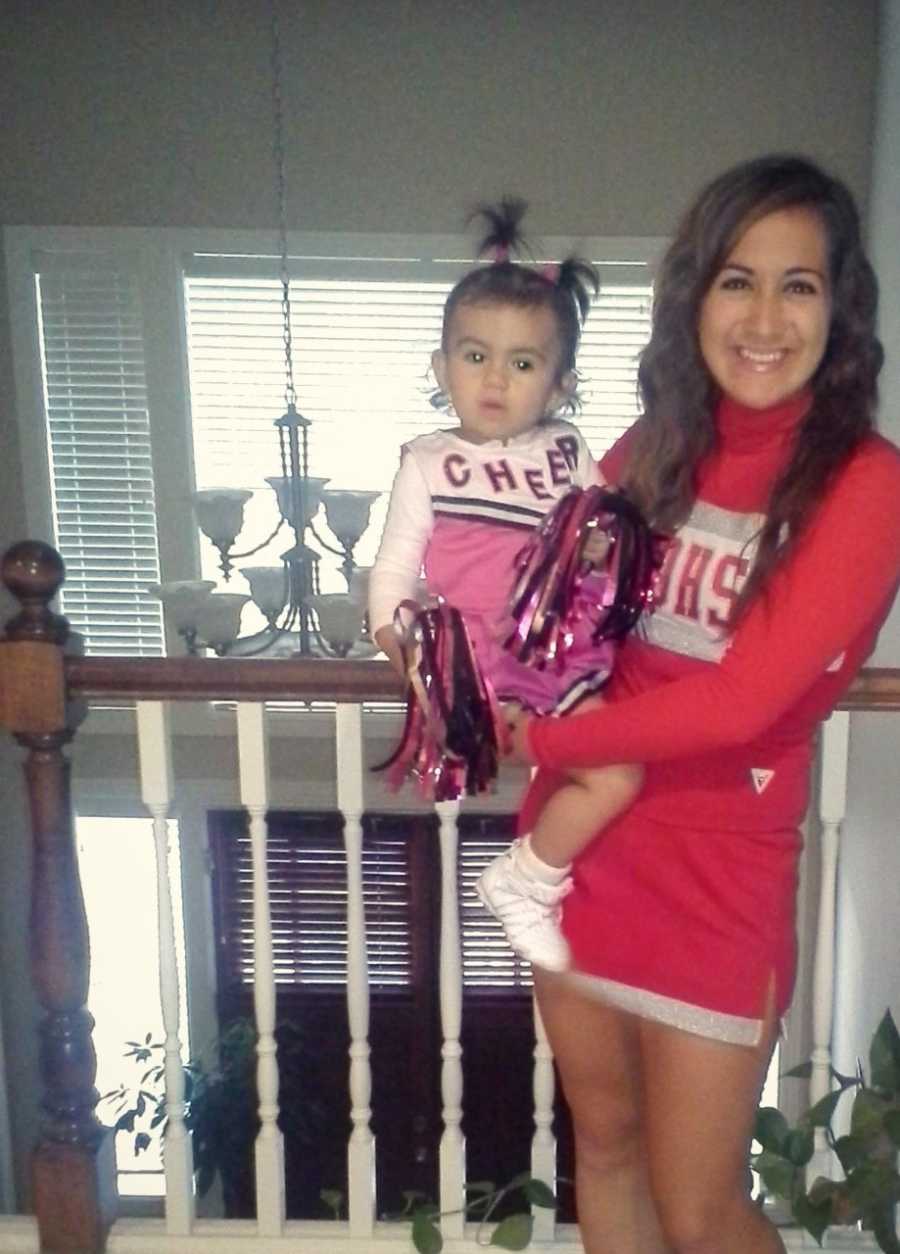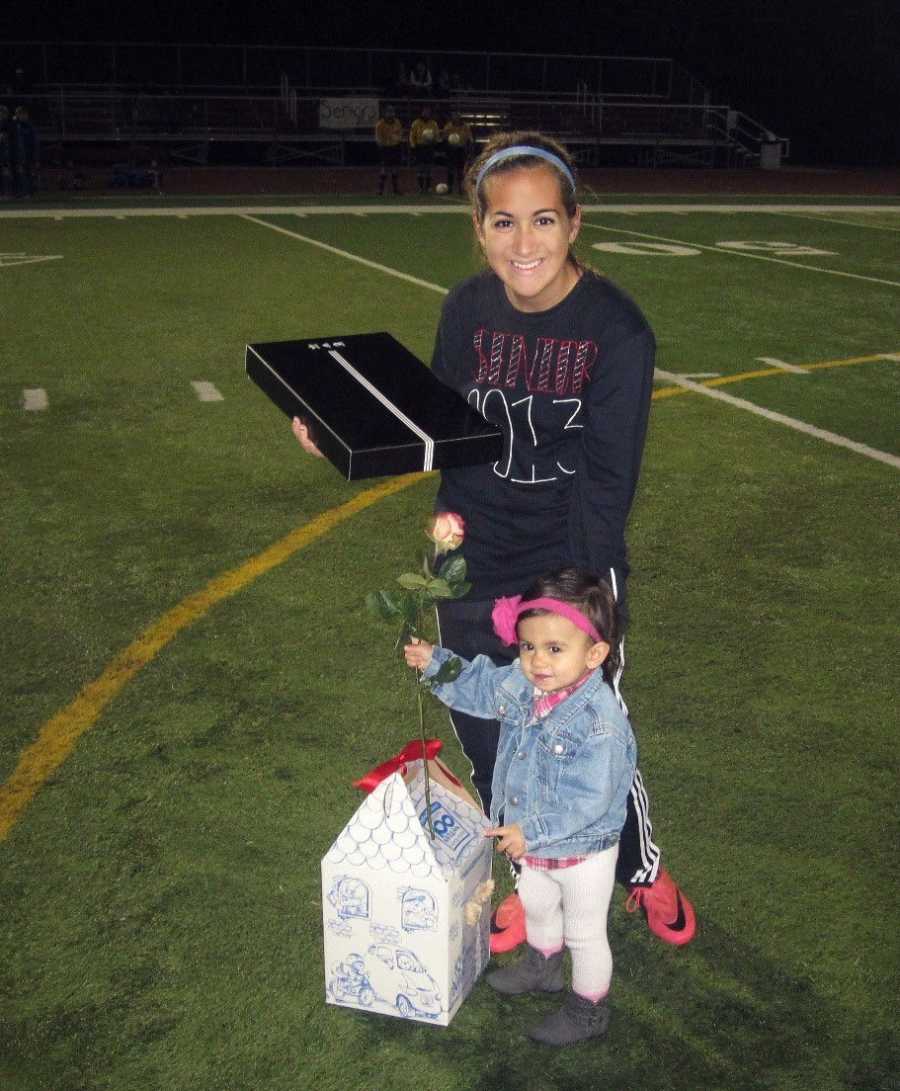 After graduating, I then went on to Portland State University for a couple of years to pursue nursing. I also got a job at my alum school district and was hired when I was only 19 as an instructional assistant and attendance mentor, as well as a coach for soccer, basketball, and track and field at the middle and high school. Through this, I decided I was more passionate about youth and decided to change my major and career from nursing to teaching. I transferred to Multnomah University, a private school, and was signed to play college basketball. I was also on the Student Government Association.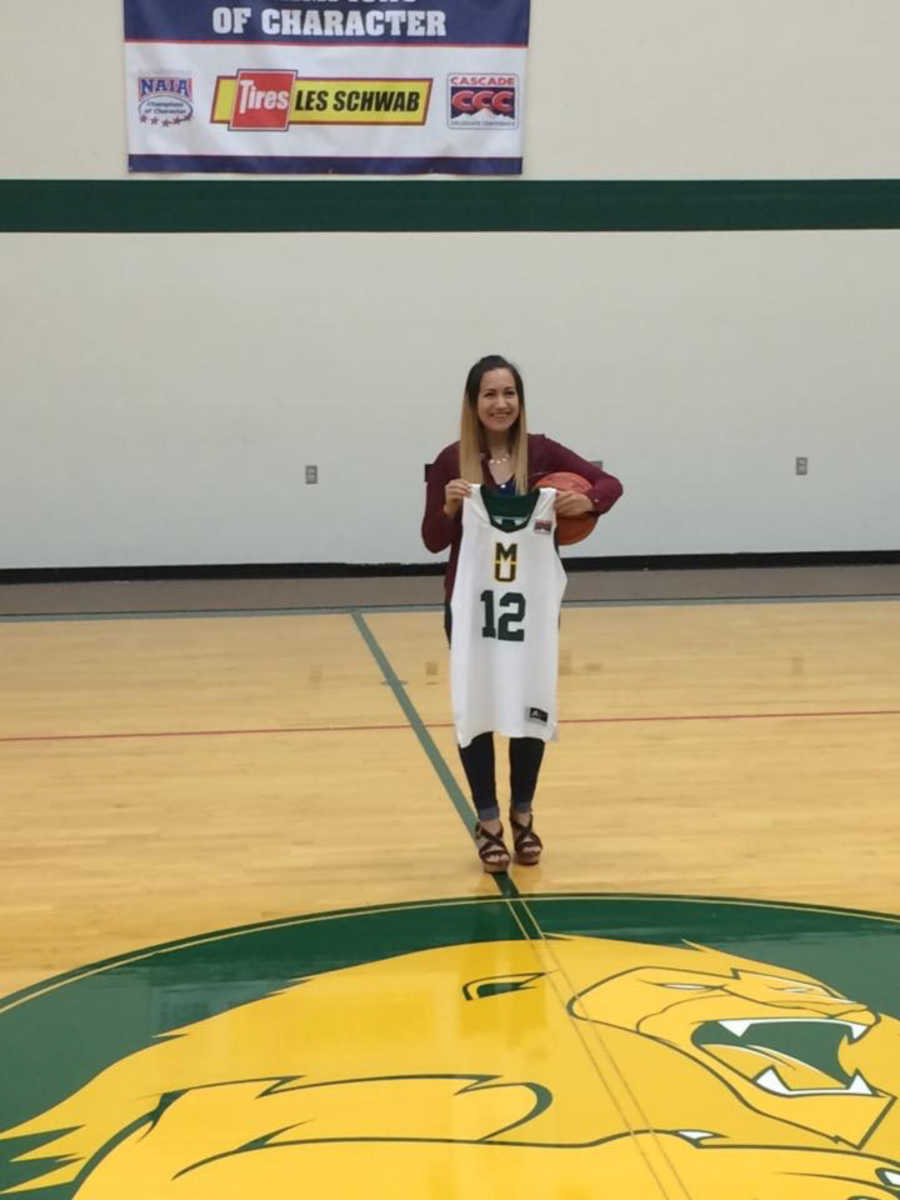 My second year at Multnomah, I got pregnant with my son. I continued to attend school, whether it was online or taking elective classes at the community college. I didn't want to get behind in my education. I felt like I was reliving my high school years all over again, as I received a lot of judgment again for being pregnant and not married, especially at a private school.
I surrounded myself with the people who supported me and encouraged me to be optimistic. I didn't let the opinion of others hinder my excitement of raising another child.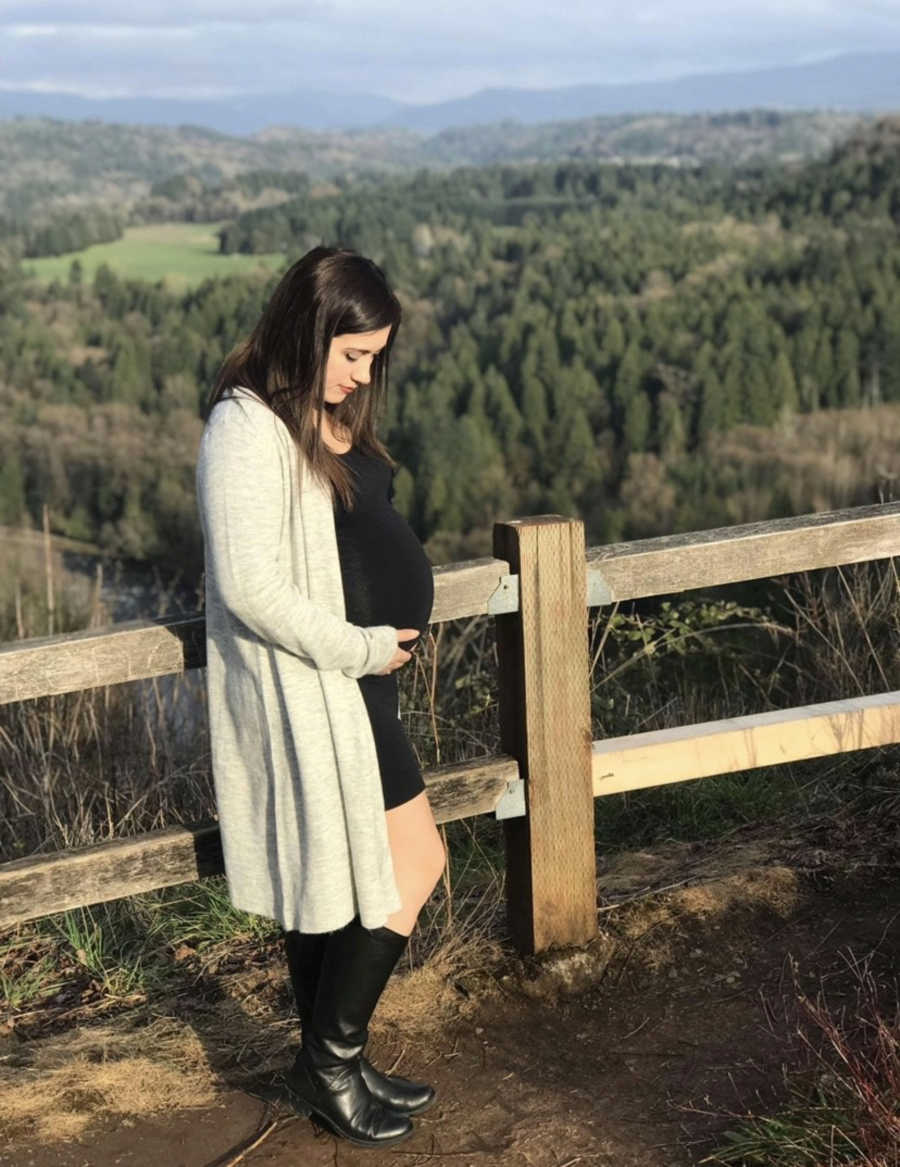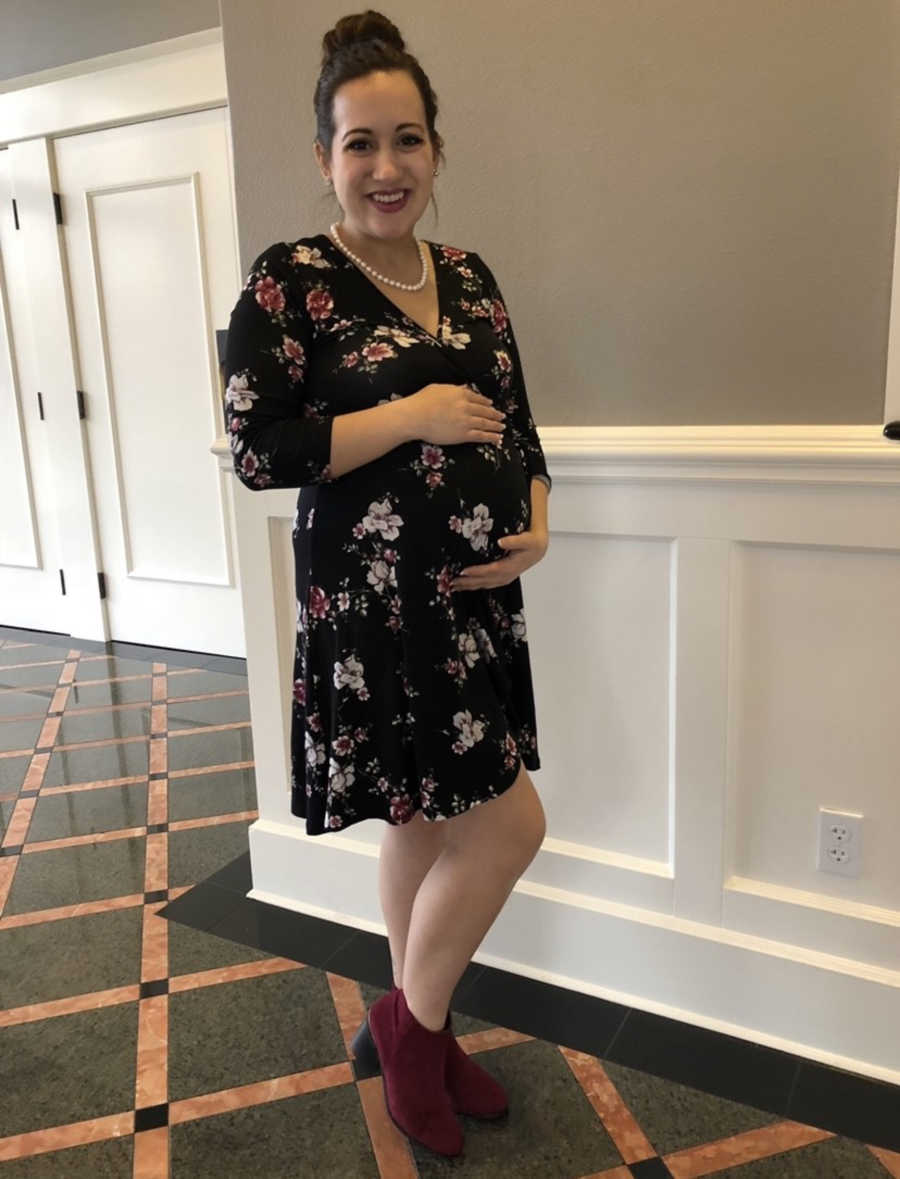 I recently finished my last year at Multnomah University. I am a first-generation college graduate. In addition to two Associates Degrees I earned along the way, I received my Bachelor of Arts in History. My plan is to substitute this school year, as I also work towards a Master's Degree in Teaching. I am proud to say I have graduated debt-free. I completely paid off my tuition each semester, as I was also working full time.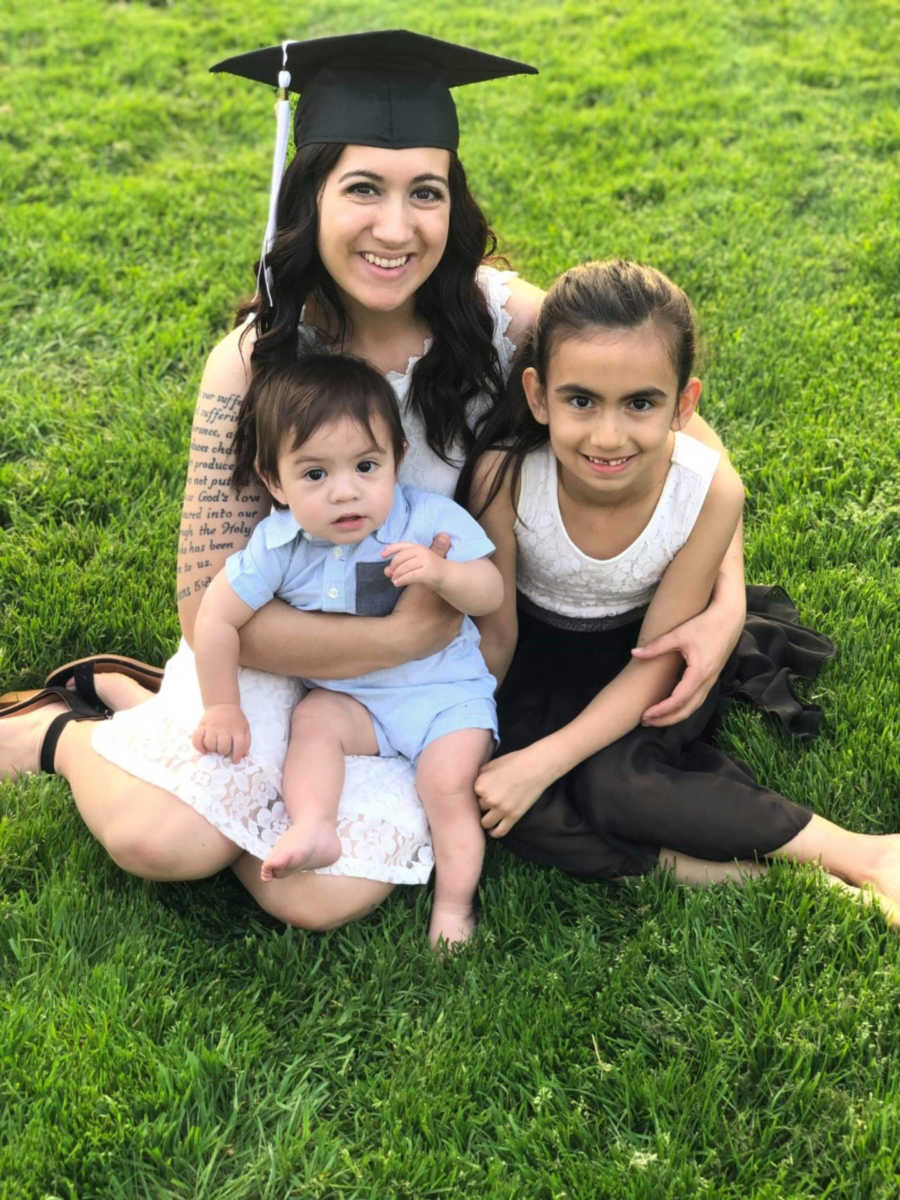 Though I achieved my goals and reached success, it wasn't easy. There were several obstacles and heartache along the way. I dealt with the deaths of family and friends. I dealt with my own struggles with self-worth and depression. I thought I found love a few times but realized I am worth more than what they were giving me. I have been in abusive relationships, I have been taken advantage of, I have been days away from planning a wedding, when I found out I was only an option. I wanted to give up so many times, on everything.
These experiences have only shown me what love isn't, and I wait patiently for the true experience to come. I believe that everything happens for a reason and that every situation and all pain I have endured has made me the strong woman and mother I am today.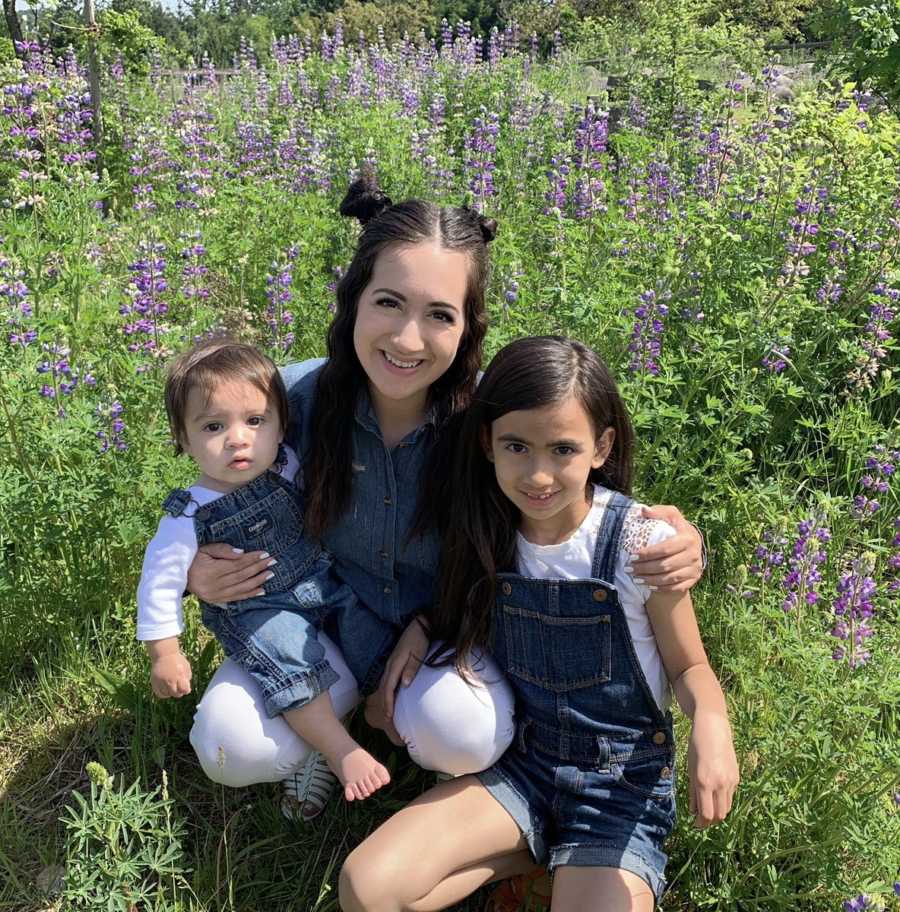 There were so many who supported my journey and lent a shoulder to cry on, but my children were my biggest motivation. They were the reason I continued to push through when I had nothing left. They pulled me out of a deep depression, and I found my happiness in them rather than other people. I was always strong for my children.
When I would break down, it would be locked in the bathroom for a few minutes or in the front driver seat while they are in the back. I would play music so they couldn't hear me cry. There were times when my heart was heavy, but I would pull myself together and keep going for my children. I needed them, just as much as they needed me.
Through my children, God brought a lot of light in a world full of darkness. I made it past depression, I made it past the hate and judgment, I made it through the heartaches. I beat every statistic and stereotype that I was grouped into. No matter what statistic you fall into, don't conform to the idea that is your only path you are destined for. A statistic does not define you, or your future. Change the view people have of whatever group you represent. Be different, and work hard at whatever you do.
You can overcome the hurt, you can overcome the obstacles in front of you. Life may not be what you want it to be in this moment, but trust the process and know there is more to come. You are being shaped into who you are with each and every experience."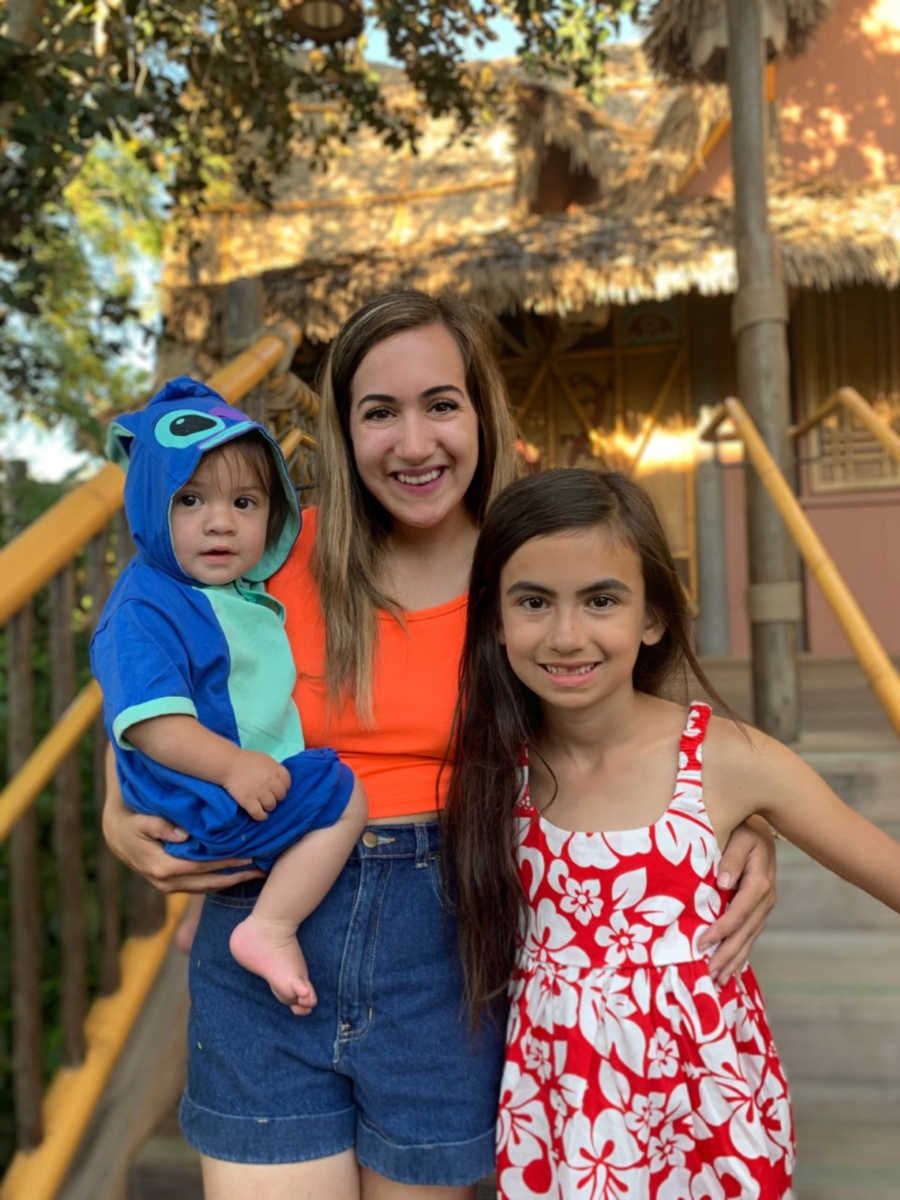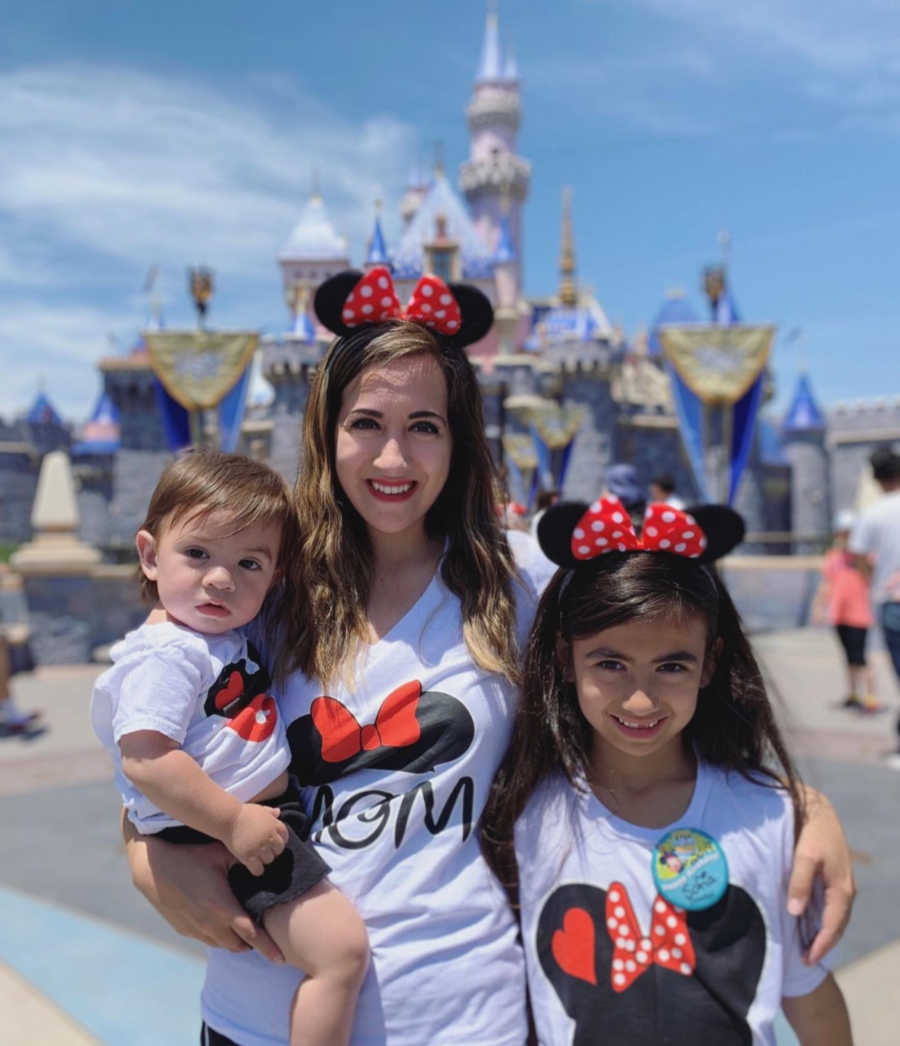 This story was written by Joci Clark of Portland, Oregon. You can follow her on Instagram here.  Do you have a similar experience? We'd like to hear your important journey. Submit your own story here, and be sure to subscribe to our free email newsletter for our best stories.
Read more inspiring stories from teen moms:
'Mom, Dad – I'm pregnant.' I have never seen my father so speechless, or hear my mother cry like that. We sat outside. Then I saw y'all. Her first. Then him. I knew. They are the ones.'
'At 13, I arrived at the hospital to be drug tested. 'Is there any chance you could be pregnant?' the nurse asked. 'I don't know!' I just SOBBED.' Young girl discovers pregnancy after 'downward spiral'
Provide strength and encouragement for other young moms. SHARE this story with your friends and family.