"'Babies having babies.' That's what I heard my doctor say on the other side of the hospital curtain as I lay in premature labor at 17 years old, as If I wasn't terrified enough already.
I had convinced myself I was ready to take this journey as a young mother, but being seen as just a kid made me feel otherwise. How could a child raise a child? What if I really didn't have what it takes to do this?
The journey to bring my son into the world didn't have the smoothest beginning. My water had broken in the middle of a Mexican restaurant a mere three hours after my baby shower. My little boy wasn't due for another seven weeks, so I was alarmed and scared for his impending arrival.
In the delivery room filled with 12 people, I felt every range of emotion. From my mother who cried for my future, to the many various family members who reassured her that everything would be fine. And of course, the nurse who wondered why I had such a large family and how they all managed to get into the hospital room. If I wasn't stressed enough, the cameras and Jell-O stealing didn't help. My son was going to have a one-of-a-kind birth story, and everyone in the family was going to be a part of it.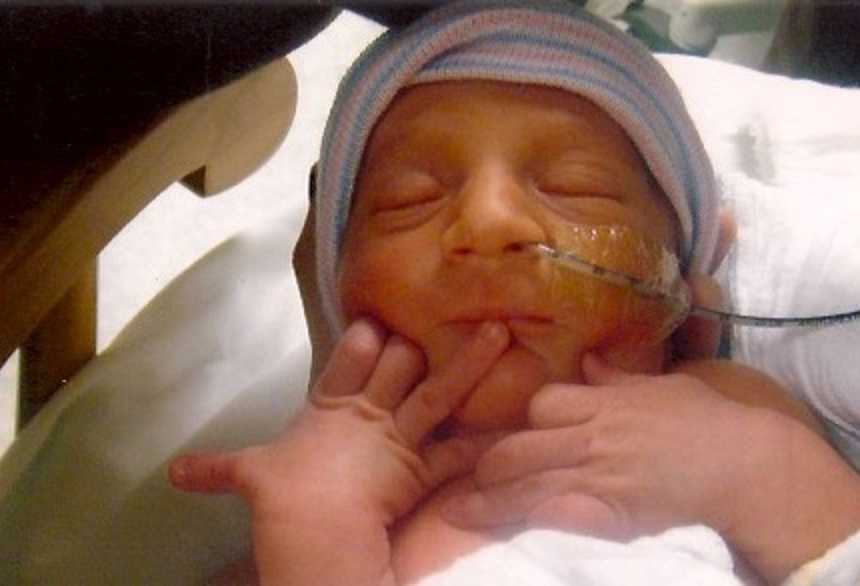 Becoming a teen mom wasn't what I had imagined for my future, but because of this chaotic family support system and a hard-working boyfriend, I had hope.
Hope that I had a chance at a future. Hope that my life wouldn't become the script of a reality TV series filled with drama and tears. Although after how dramatic his entrance in to the world was becoming… That wasn't looking very promising.
I wanted to give this child the best chance at a normal life. I didn't want my young age and lack of life experience to affect his future opportunities. I wanted to give him everything he needed and more.
So, I made a decision that evening as I laid in the hospital bed ready to bring my son into the world. I was going to prove that doctor wrong. I was going to grow up in the next few hours and prepare myself to raise this child as an adult, not a teenager. This boy was going to become my entire world and I was going to be his. And while I wasn't sure how difficult the journey was going to be, I was going to take it.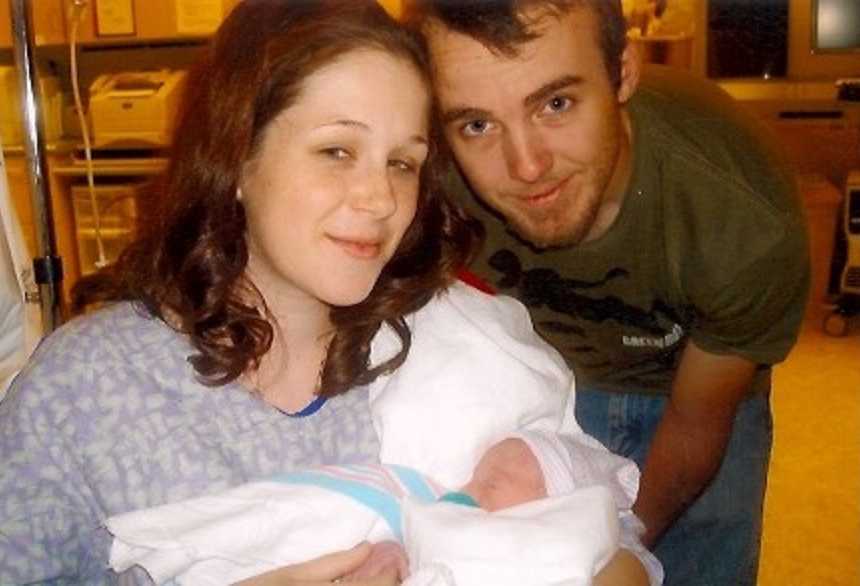 Making that decision was the best thing I've ever done because my son was born a few hours later at 5 pounds, 1 ounce. He couldn't regulate his temperature and he didn't have the ability to eat on his own. His premature arrival was my first challenge in Motherhood.
Throughout the next two weeks, the neonatal nurses helped my boyfriend and I learn how to take care of this new life. They taught us the proper way to change diapers, how to bathe him and how to be the best parents we could be.
They gave me my crash course into Motherhood and I'll be forever grateful to each and every one of them.
Time went by and our little boy grew, and so did I. He gave me challenges every day as little boys do. And together we navigated the early childhood years.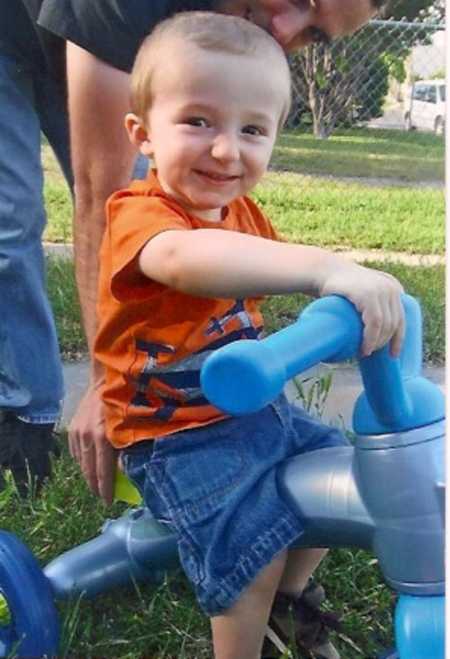 He taught me that front steps are too tempting for any 3-year-old with a brand-new three-wheeler.
He showed me just how many blocks can fit into the toilet before it clogs.
And together we learned that chocolate milk can make an awesome Mario mustache.
And while I loved every second of watching him grow, the reality of being a young mother still hit me.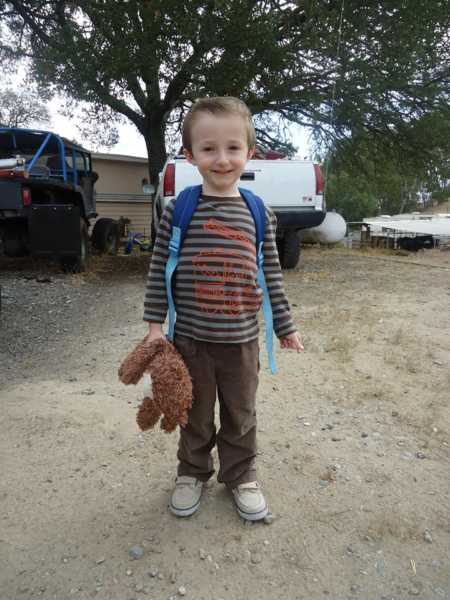 I learned that most of my young friends didn't want to spend their college years hanging out around a kid. They decided it was best to go their different ways, teaching me just how lonely motherhood could be.
I had to take college courses during the day and work late nights so my son could have everything he needed. I cleaned fitting rooms, restocked shelves and sold shoes all in the course of his first three years of life. And while I appreciated the extra income to help raise him, I also missed moments of his life that I'll never get back.
And I had to pretty much accept that everyone I came across for the first five years of his life assumed I was his nanny.
But we made it.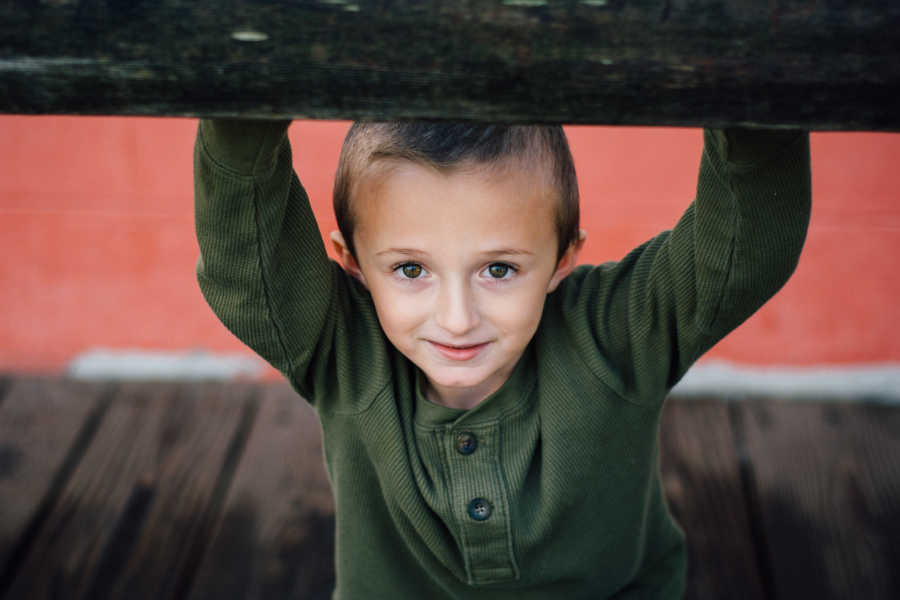 That hope I once held in the hospital room turned into this bright amazing little boy who loves superheroes and hates bedtime.
I also learned just how strong I really was.
Today that little boy started his first day of 5th grade. That boyfriend who held my hand at 17 is now my husband of seven years. We added two little girls to our family… (who we were prepared for… although I'm not sure if your ever truly prepared.)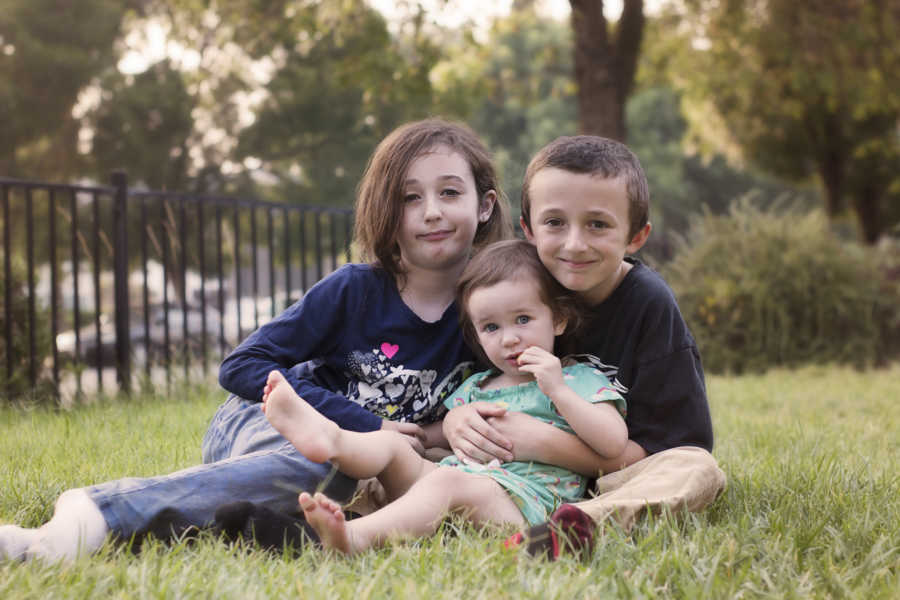 Becoming a teenage mother feels like the end, but really, it's just the early closure of a stage in your life. It's accepting that you're going to have to grow up sooner than anticipated. And while the journey itself feels impossible at times, the reason for it is worth it all.
Having a baby at 17 wasn't an easy road by any means, but it wasn't the end for me. My life just went a different direction — down a larger path littered with Legos and I love Yous."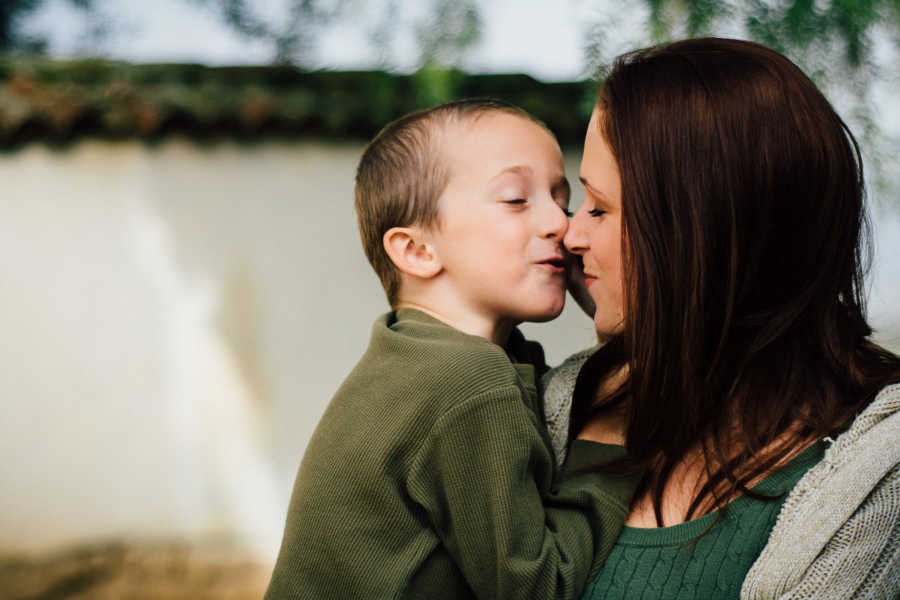 This story was submitted to Love What Matters by Heather Johnson, 28, of Newman, California. Have you overcome hardships as a mother? We'd like to hear your journey. Submit your story here, and subscribe to our best stories in our free newsletter here.
Read more stories like this: 
'I was 15, pregnant. My principal looked at me. 'Your mom didn't graduate. Your dad didn't graduate. Just drop out.' I never felt more hopeless.' Teen keeps pregnancy against all odds, loses son 18 years later
'We broke up. Everything was perfect. Until I missed my period. I took two tests to see if I was pregnant. And. I. Was. There was one mountain to climb: Tell my parents.' Teen mom knows adoptive parents are 'the one' as soon as they 'walked in the door'
'At 17, two pink lines changed everything. While my friends were out partying and going to football games, I sat in a rocking chair and cried while my baby cried.' Disabled teen mom doesn't want others to 'feel sorry for her', reminds us to 'show compassion'
Provide beauty and strength for others. SHARE this story on Facebook with your friends and family.