"My first thought was, 'there's so much blood,' immediately followed by, 'why am I surprised by this?'
We were on a family camping trip when my fourth recurrent miscarriage began and like the previous three, it happened on a holiday. The Universe had been playing this cruel joke on me for four years. As I sobbed behind my sunglasses the rest of the world around me was laughing, frolicking on the beach and enjoying their long weekend away. Meanwhile, my heart was breaking. Again.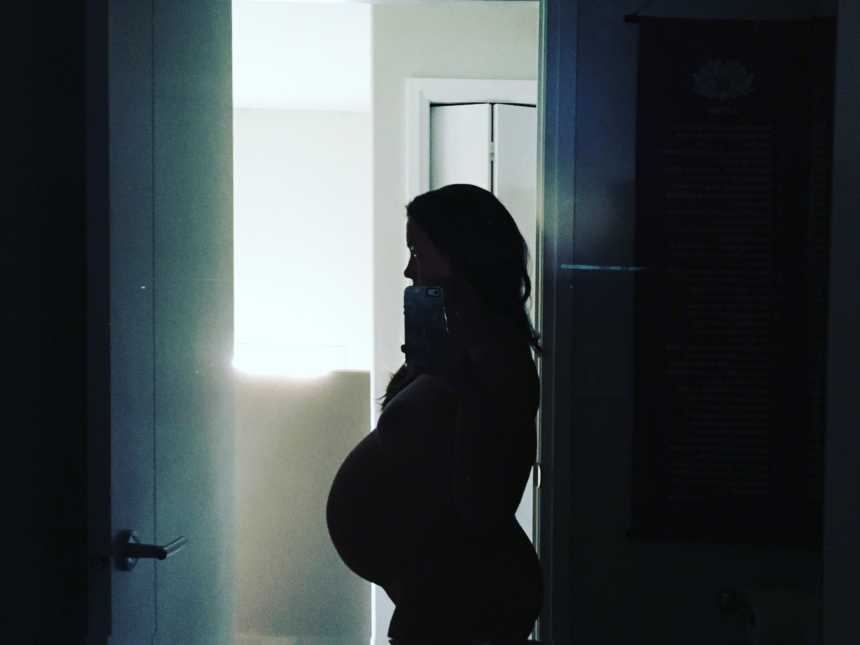 I had been told by numerous doctors since my teenage years that I would probably struggle to conceive because of my endometriosis and that after age 28, I probably never would. I conceived my daughter just before my 28th birthday. The pregnancy came as a huge shock but one we immediately embraced. Once Claire Yvonne was earth-side in our arms, this blanket of primitive need descended upon me and suddenly, I needed another baby. I needed to give my daughter a sibling. I needed to have a bigger family. I needed, I needed, I needed.
It's hard to explain those feelings of need. They were ancient and deep and most days even I couldn't explain it. So began the act of consciously trying to have another. Despite my endometriosis diagnosis, my doctors assured me I was young and capable, especially since having one successful pregnancy already.
My first miscarriage began during my daughter's first birthday party. A nurse friend told me it was probably just a little bleeding from me overdoing it and I should slow down. A snail's pace couldn't have stopped the maelstrom of pain that came that day. While I outwardly celebrated the existence of my child I inwardly grieved the loss of my other child, unbeknownst to anyone else.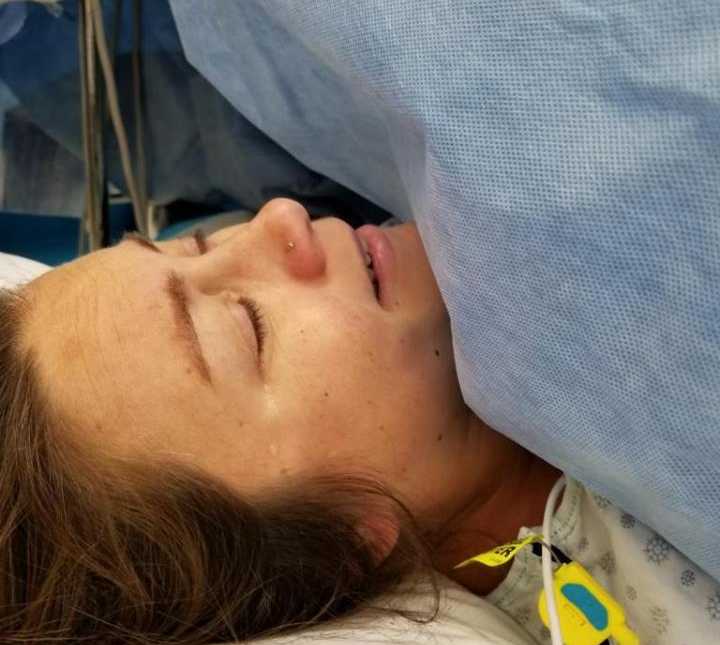 My second miscarriage began hours before boarding a flight to the Canadian Rockies for a trip with my sisters. An ultrasound the day before revealed a heartbeat but also a sub chorionic tear hence the bleeding but the ER doctor assured me all was well. It turns out nothing was 'well' and I spent the entire trip walking gingerly, avoiding strenuous activity and begging my body to carry this baby to term. It chose not to hear my pleas. A follow up scan a week later revealed the baby had died at eight weeks.
My third miscarriage began on the May long weekend. My eight week ultrasound appointment was nerve wracking. While in the change room I was trying to reassure my husband (and probably myself) that everything was okay, the baby was strong and healthy. Minutes later, this cold, hardened doctor told me the baby had no heartbeat and had probably died around the six week mark. I sobbed uncontrollably. Surprisingly, the doctor pulled me into her arms, ignoring the professionalism and boundaries between patient and doctor and held me while I howled my angst. She whispered in my ear, 'I heard you talking in the change room. I know how badly you wanted this. Don't give up yet.'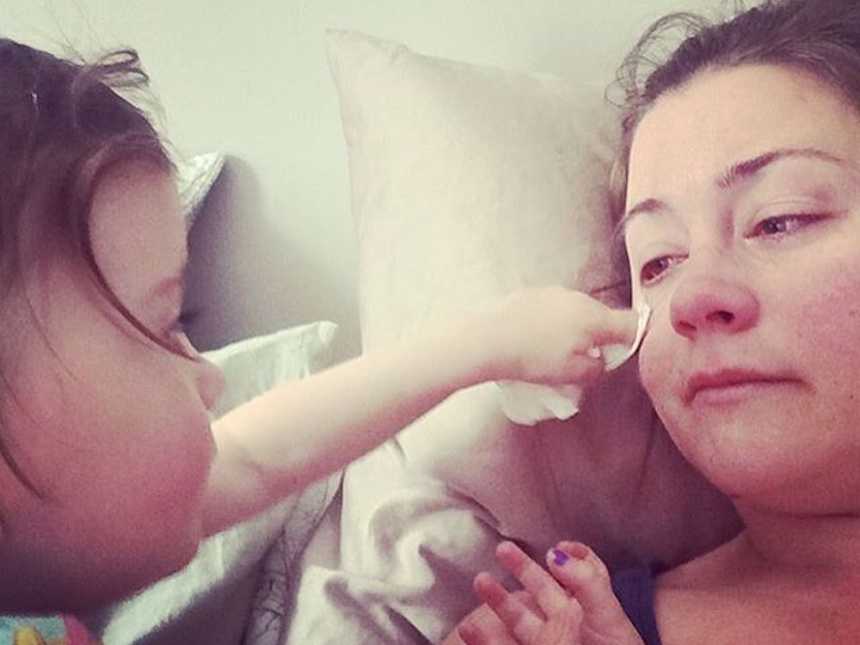 At that moment we were just two women; one in pain and the other momentarily helping to carry the weight of that pain.
My fourth miscarriage began on a camping trip as I previously mentioned. While I sat in a public bathroom negotiating and bargaining with a God/Source/Universe I was slowly losing faith in, my husband and daughter played on the playground meters away from me, oblivious to the agony I was in. I left that bathroom and went to the store to buy the necessary provisions. I was destroyed but how could I outwardly show that when we were on vacation? I reasoned that it was better I was at the lake than at home because at least camping provided a distraction. For three days I woke before the other campers and strolled down to the dock. I sat at the end and had a one-sided argument with the Universe:
'How could you?'
'Why is everyone else having healthy pregnancies and not me?'
'Why me?'
'What am I supposed to be learning here?'
'I need a sign.'
'What's wrong with my body? What's wrong with me?'
'I'll do anything to have another baby. Anything!'
'Please God, answer me.'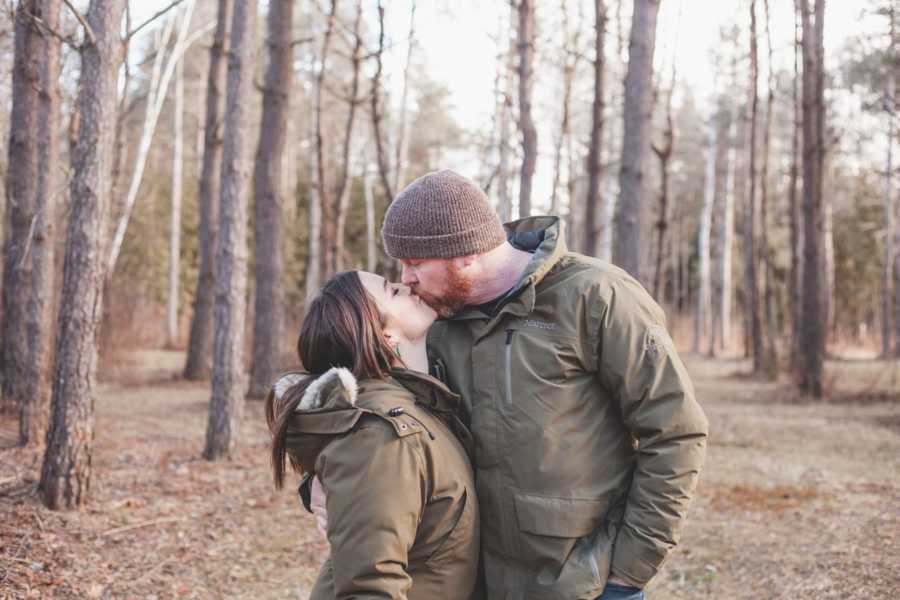 I vowed I'd continue doing whatever I could to have a baby until the New Year. My marriage was surprisingly strong despite everything; he was my rock and I, his. We agreed we'd take a year off from actively trying and, if nothing happened, we'd consider a vasectomy in 2019. Between my third and fourth miscarriage I had started exploring alternative modalities to Western medicine.
The doctors couldn't figure out why I was miscarrying. My secondary, unexplained infertility diagnosis didn't sit right with me: I could get pregnant, I just couldn't stay pregnant. So began a summer of seeing an acupuncturist and a homeopathic doctor plus the rediscovery of my love for yoga which I had previously thought I hated. I had disconnected from my body and was resentful and bitter towards her. Yoga helped bridge that gap between my mind and body. I began to feel sensations again and appreciated the movements only yoga provides.
After the fourth miscarriage I knew I couldn't keep living the way I was. I had to change the way I was thinking and how I was perceiving these tragedies. I stopped asking, 'why me?' and started asking, 'what am I being led to learn through this?' In November of 2017 I booked an appointment for reiki with a practitioner who had reputation for her intuition with kids and an appointment with a woman who specialized in womb care. The reiki healed my guilt over my past miscarriages and the other appointment was an Arvigo treatment that essentially massaged my abdomen and reproductive organs. She was the first person to touch my c-section scar. She believed the babies were implanting on it and the lack of oxygen was causing the pregnancies to terminate. Both sessions left me in tears but this time they were tears of hope: I was rebuilding the relationship between my mind, body and soul. I was doing whatever I could to have this baby. At the end of the journey I wanted to be able to say I tried everything, no matter how silly it sounded to some.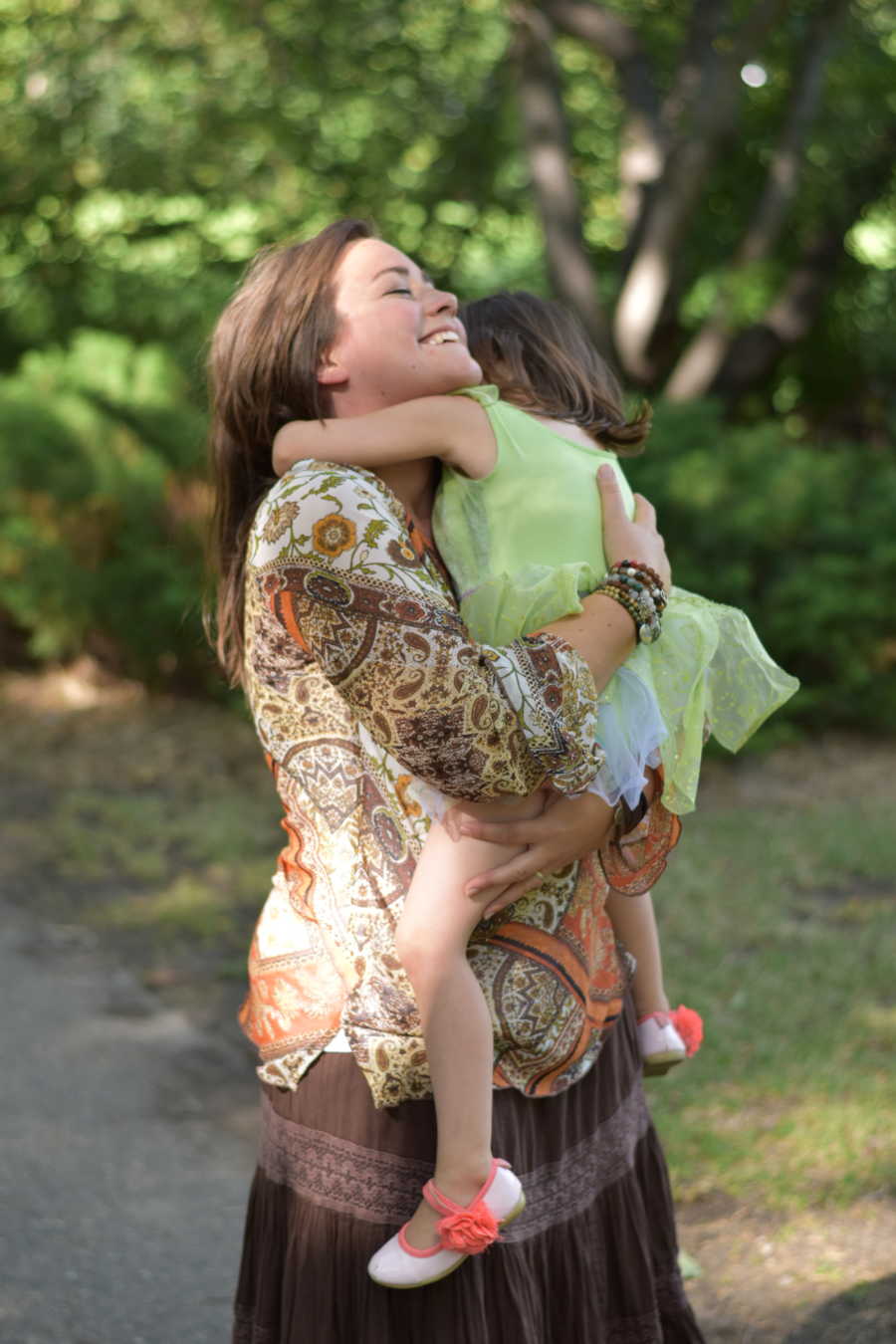 Similarly, I was reading everything self-help related and meditating daily. My emotional state was precarious; I had spent four years in constant turmoil. Every period crushed me. My need for a baby was still ever present but my need for a healthy life and approach to my fertility was overriding it. I felt like my blood was still thrumming with that unmet need for a second living baby but I knew he/she wouldn't come if I was still an anxiety-ridden, unhealthy, disassociated shell of a woman. I felt I needed to earn the baby I wanted so desperately. So I did the work. I journaled, I stopped negotiating with my Higher Power; essentially I surrendered. I allowed life to flow rather than trying to force it. I began to believe everything was happening for a reason and that that reason was bigger than my baby at that point.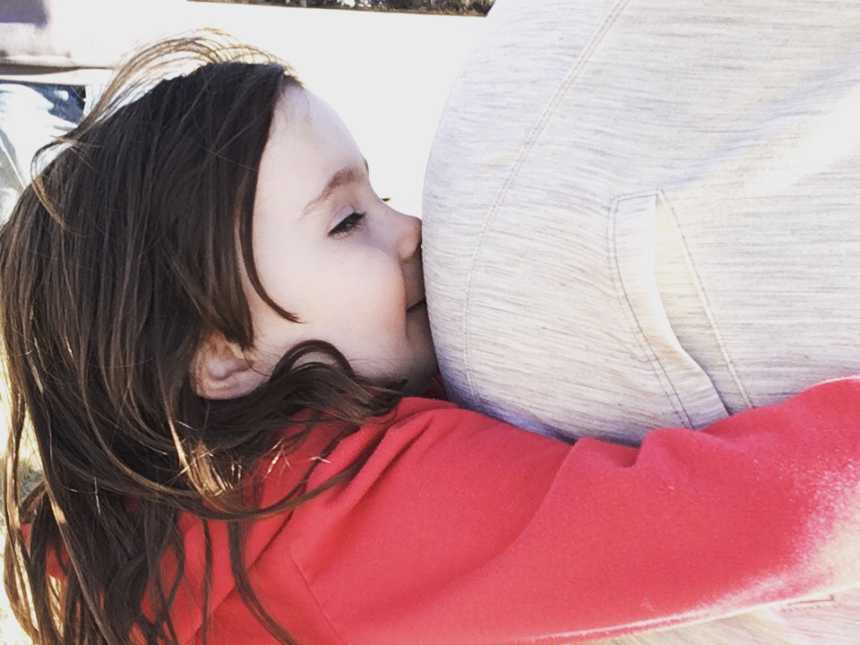 On December 24, 2017 I took a pregnancy test. It was positive! When I told my husband he said, 'Baby, when I hear you say you're pregnant what I actually hear is 'pregnancy, miscarriage, life destroyed, life rebuilding for six months.' He was right. Pregnancy had lost its magic for us. But we promised to remain optimistic, to continue living this new healthy lifestyle and to be there for each other no matter what the outcome was. On September 8, 2018 we welcomed Callum Gordon into the world.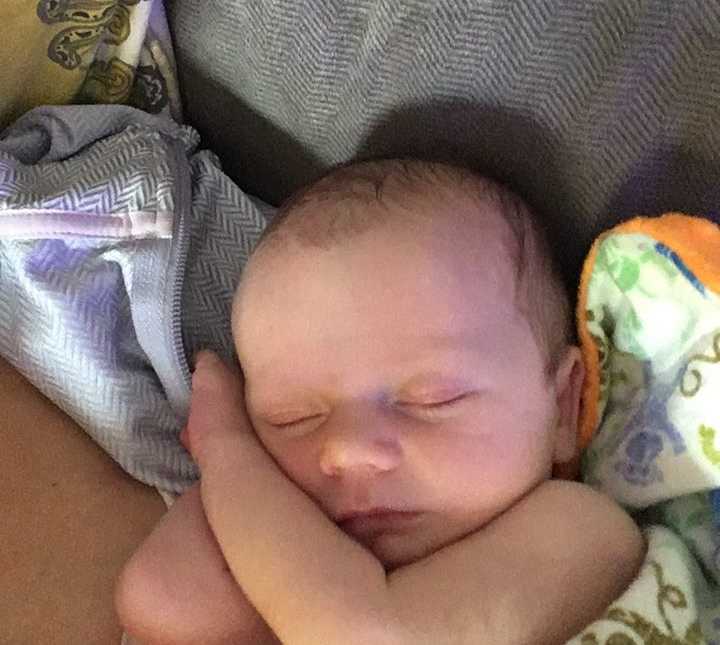 I'm proud of myself for how far I've come. At the beginning of my fertility struggles, I was bitter, resentful and angry. I had a victim mentality that did not serve me. Now, I'm grateful for every fallen tear, every negative pregnancy test, every drop of blood shed because I know it was all a part of a bigger plan for me and my life. I wouldn't be in this place, with my daughter across the table and my son in my arms if I hadn't invested in myself, mind body and soul."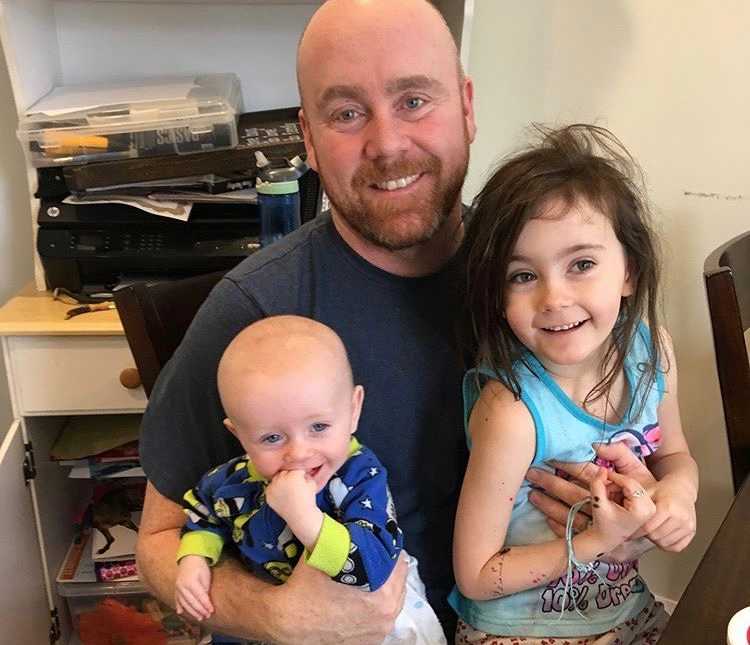 This story was submitted to Love What Matters by Kelsey Connell, of Canada. Follow their journey on Instagram. Be sure to subscribe to our free email newslettter for our best stories.
Provide strength for other struggling mothers.  SHARE this story on Facebook to let them know a community of support is available.