"My whole life revolved around tennis growing up. Both of my sisters were Division 1 tennis players and I was next in line to do the same. As I got older I was ranked top in the nation and recruited by multiple Universities including UCLA, Texas A&M, and Baylor. The beginning of my senior year in high school I signed a D1 tennis scholarship to Brigham Young University (BYU). I chose BYU because my sister was now the head tennis coach there and the school aligned perfectly with my religious beliefs.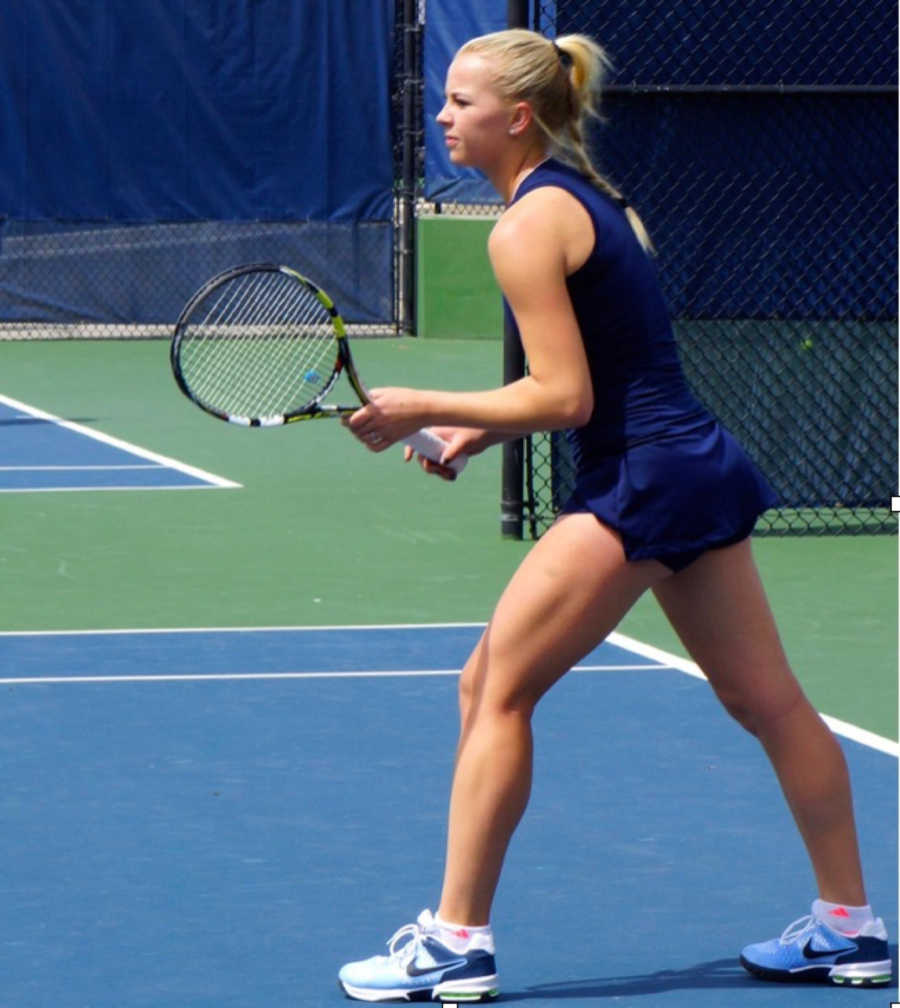 I am part of the Church of Jesus Christ. I am a 'Mormon.' Having a religious upbringing, I felt like I was very innocent in high school. I didn't kiss a boy until I was 16. 
That all changed when I met a guy on New Years Eve during my senior year of high school. He seemed like an amazing person. He was two years older than me and already attending BYU. Our relationship started out great. He was so polite and such a gentleman. He would surprise me with big arrangements of flowers regularly.
When I graduated from high school and headed into my freshman year of college, that's when everything changed. He became extremely possessive and wouldn't let me out of his sight. As soon as I finished my tennis practices he would be in his car out front waiting for me. He would then take me to his apartment where we wouldn't leave for the rest of the night. He didn't want me to see my friends and over time, even my family. If any guy looked at me, he would freak out and threaten to fight with them.
He then started pressuring me to get physical with him. This was something I wasn't interested in doing since it was against my religious beliefs. After so much pressure, I finally gave in to the physical things with him – but not sex. I knew I wanted to save myself for marriage no matter what. Now that we were getting physical, he started pressuring me to drink alcohol – something that was also against my religion. After saying no multiple times I finally gave into that as well. The abuse continued. It started as emotional, then it became verbal. He constantly yelled at me, calling me every name in the book for absolutely no reason.
After the abuse got verbal, it quickly turned physical – Shoving me, choking me, and more.
One night, in particular, he had a razor blade in his hand. He was trying to cut his wrists in front of me because he was mad at me. I tried to stop him but he 'accidentally' sliced my thigh. I went into the bathroom and took photos of my thigh and the blood that was dripping down my leg. When I woke up the next morning, the photos were deleted.
It kept getting worse. One night he slipped something into my drink. The last thing I remembered from that night was saying, 'I don't want to, I don't want to,' as he was on top of me. I remember feeling like I was in a dream where you're trying to yell but you can hardly get out a whisper. I was sexually assaulted by my boyfriend. This assault is how I lost my virginity. I was only a freshman in college. I was so young and so naive. The abuse overpowered me.
Eventually, I gained the courage to leave him, but the pain I felt never left me. I drowned my sorrows in alcohol hoping it would silence my cries from the inside out.
Not long after I broke up with my abusive boyfriend, I met someone new. Someone who made me feel alive again. I continued to hide the abuse I experienced underneath a smile. I continued to act like I was okay, although I still drank a lot to the point where I was blacking out almost every time my lips touched a bottle. This new relationship felt like the only thing good going for me and alcohol was just the catalyst. We were spontaneous together. Almost too spontaneous. He brought out a part of me I didn't know existed and I liked it.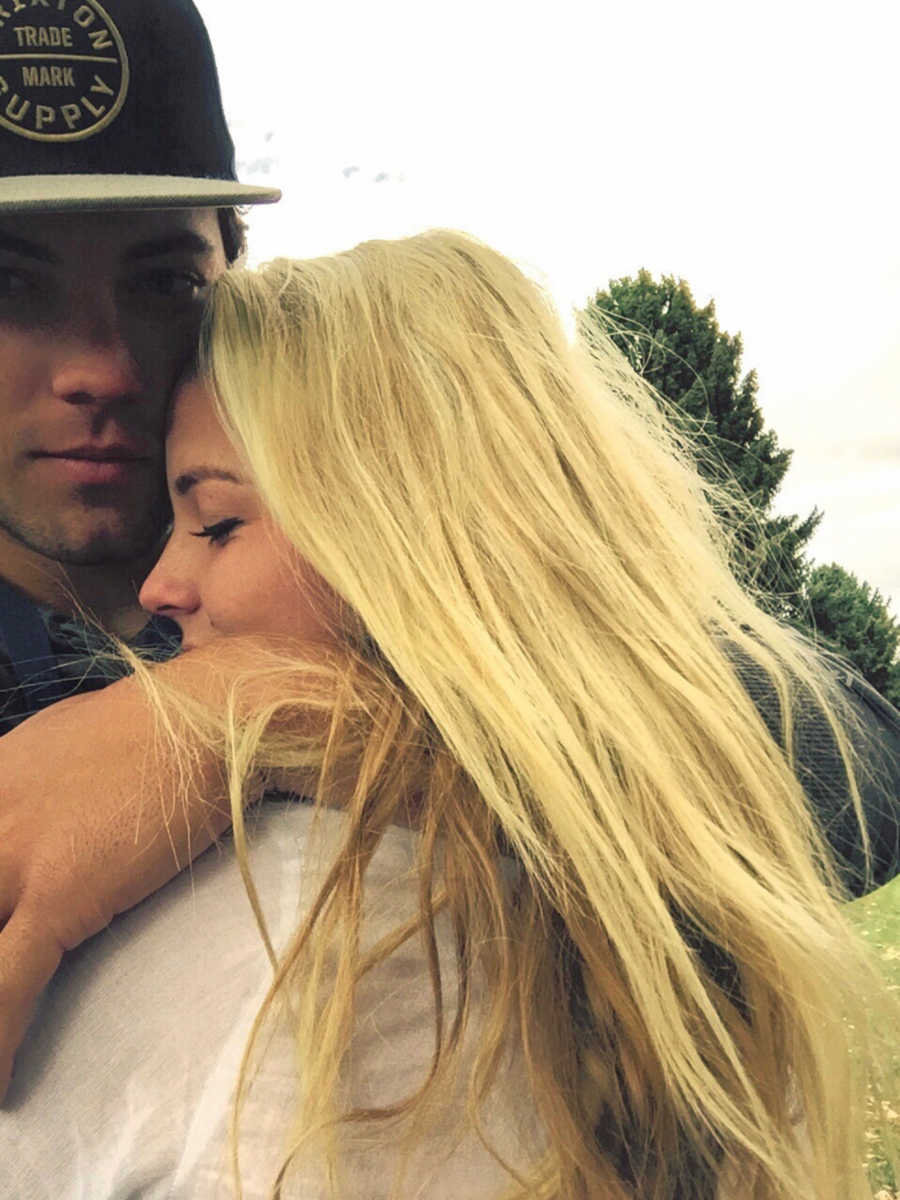 About six months into our relationship I found out I was pregnant. My life felt over. I had to withdraw from college and leave everything behind, including my boyfriend. My tennis scholarship I worked so hard for was now gone. I felt like I needed to figure my life out before I made any major life decisions moving forward. So I moved back home with my parents.
After living with my parents for about a month, I received devastating news. My boyfriend, the father of my unborn child had been killed in a car accident. He was ejected out of his vehicle and died on impact. He was just 19-years-old. My whole world was shattered. I had never truly felt a pain like this, and it was a lot worse than anything I had ever endured.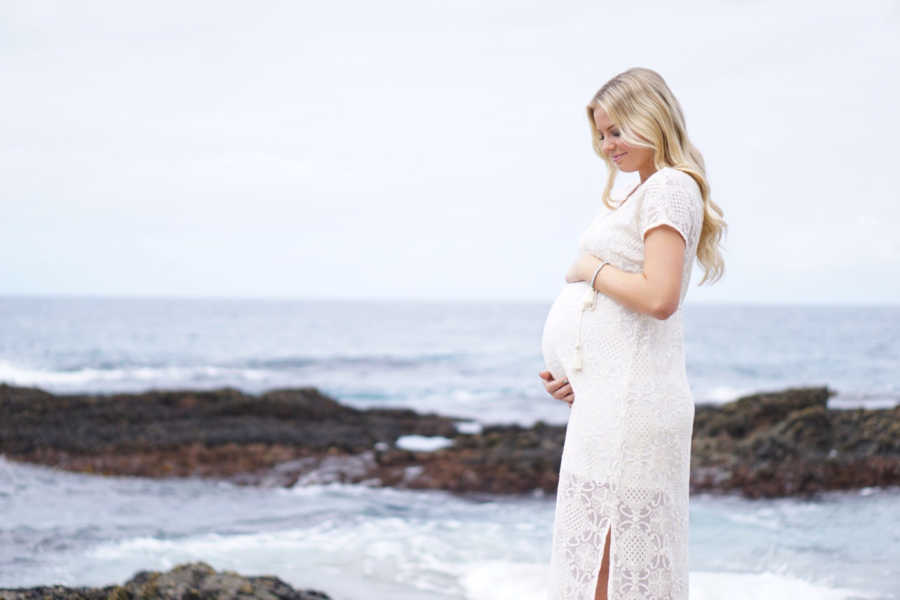 I was so depressed throughout the rest of my pregnancy. I truly felt alone even though I was surrounded by my supportive family. Constantly inside my own head, it was so hard to do simple things – getting out of bed, eating, and even talking became too difficult for me. I never thought about committing suicide, but there were many times when I wished I was dead. I didn't think things could ever get better for me or that I could even feel happiness ever again. I was afraid. I was afraid to be a single mom – or just a mom in general. I never thought any guy would want me now that I had a child.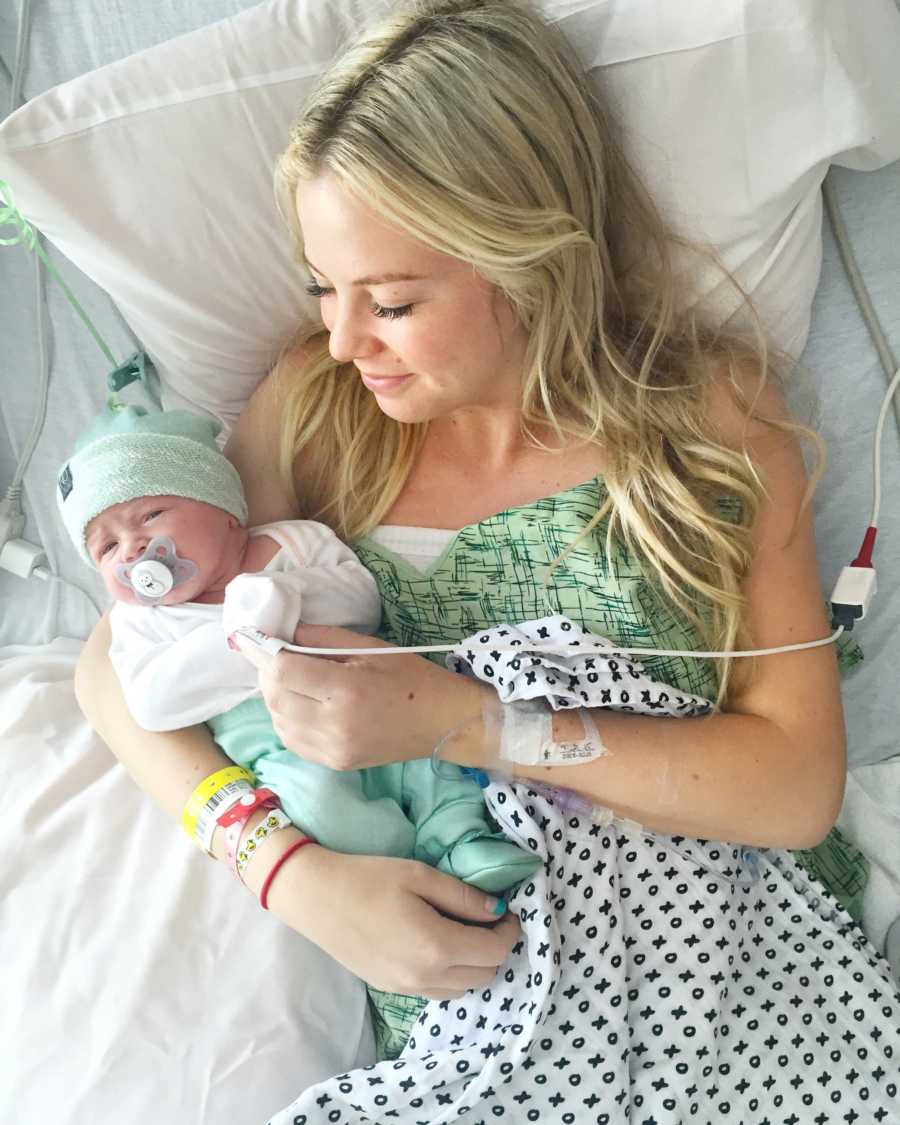 I had my son and he became the light in my life, my saving grace. I decided that even though I had faced some bumps in the road it shouldn't mean I just give up on everything I dreamed for. So I got back into shape for the upcoming tennis season and I earned my scholarship back on the BYU tennis team. I played the whole season with my son watching from the sidelines.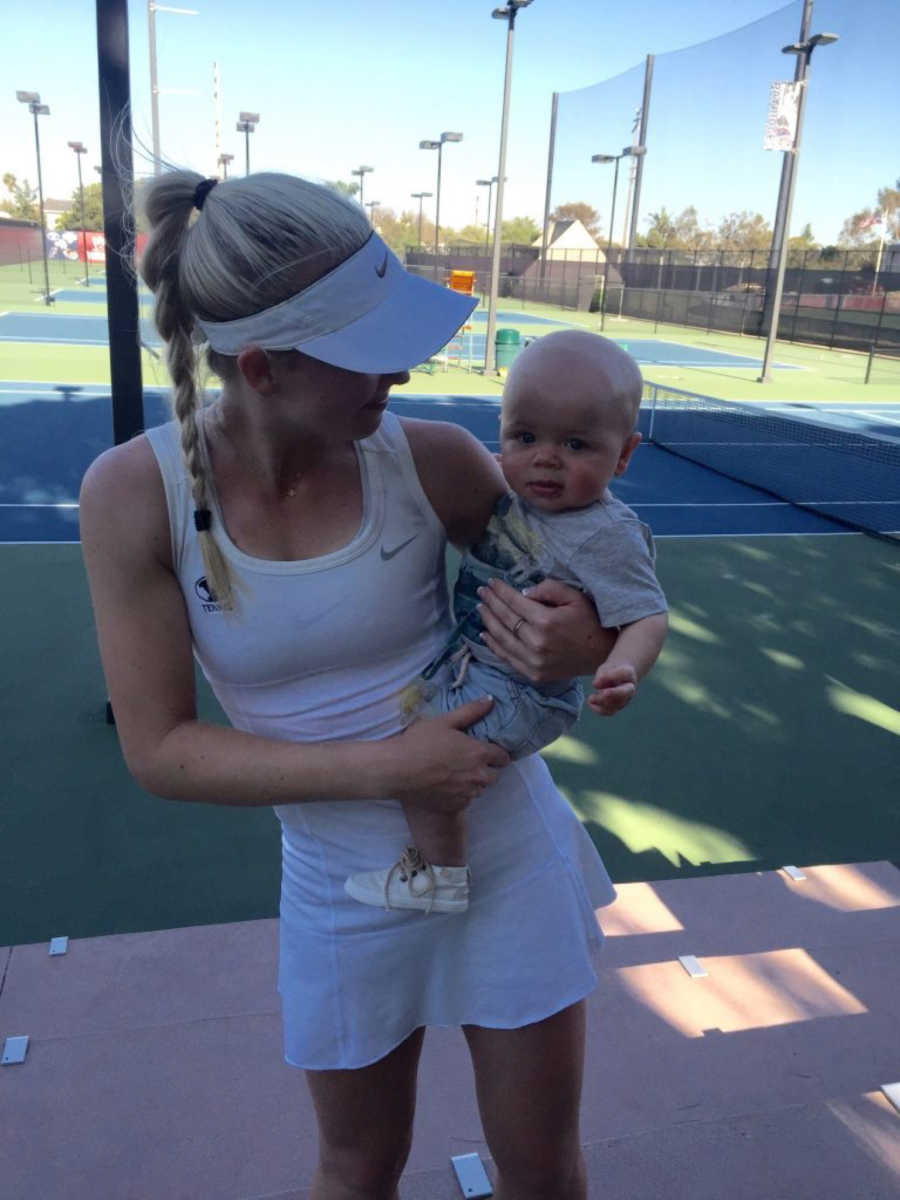 Not long after my tennis season ended, I met someone who changed my life forever. He was selfless, kind, accepting and he never judged me for anything from my past. We fell in love and he accepted my son as his own. He is the most amazing man and father I could ever ask for. We got married June 8, 2018, and I have never been happier.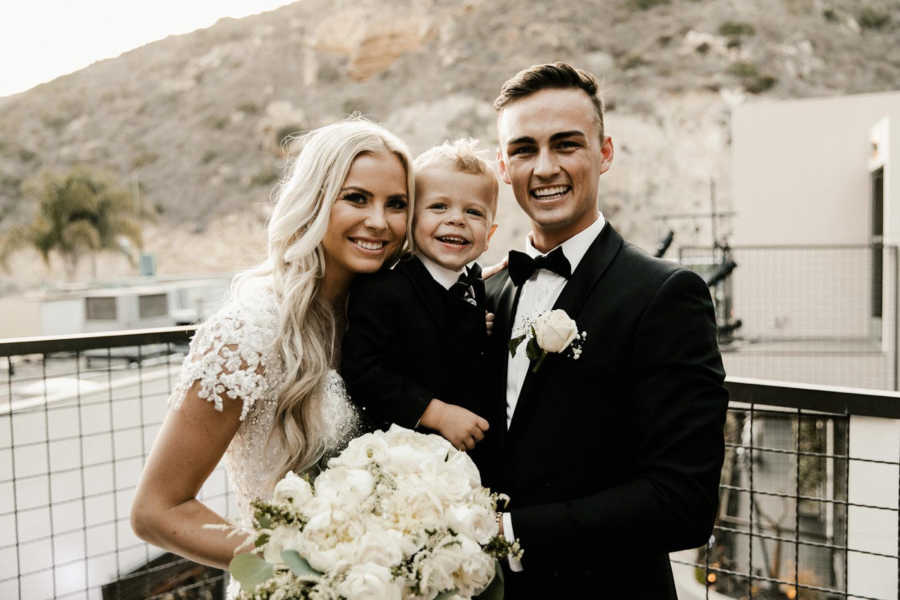 Looking back, I wish I could tell myself it was all going to be okay. No matter what situation you are in, know you will be okay and you will make it out! It WILL get better. There are times where you may feel hopeless or feel like a failure – but it is just temporary. We are much stronger than we think, and we have the ability to endure so much more than we can comprehend.
No matter who you are, or what kind of situation you are in… never give up. Know you will get through this… and this tough time will one day become just a mere bump in the road. There will always be people who will try to tear and break you down, but keep pushing and you will achieve so much more than you ever thought was possible."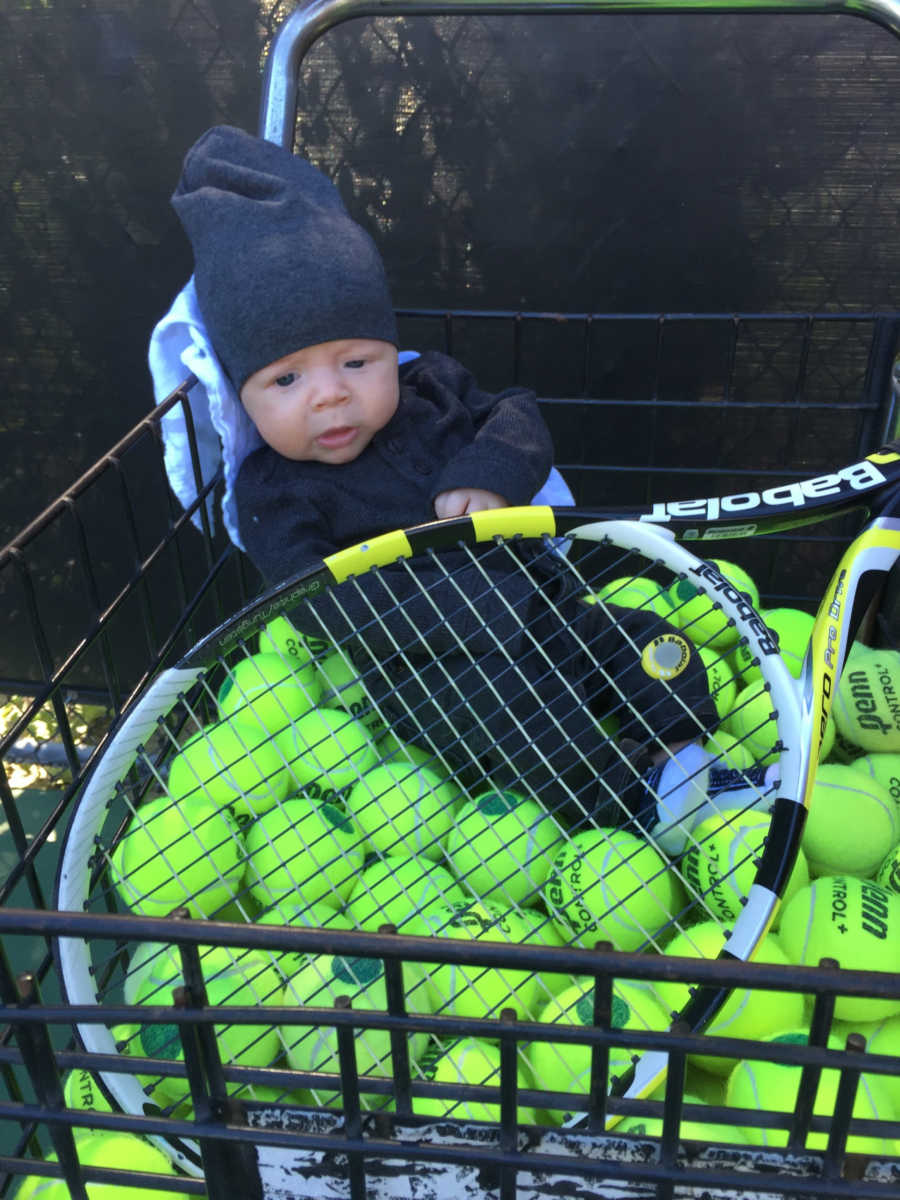 This story was submitted to Love What Matters by Mayci Neeley of Utah. You can follow her on Instagram here. A version of this story can be viewed on her blog, here. Submit your story here, and subscribe to our best love stories here.
Read more empowering stories of overcoming abuse:
'No one else will love you besides me.' It was like looking in the face of the devil.': Young woman's unexpected pregnancy gives her courage to leave abusive boyfriend, 'never look back'
'I want to live!,' I was screaming. The cops were on their way. I was trying to get out of the bathroom, trying to get my boyfriend off me, trying to hide in the tub.': Single mom's empowering story of surviving domestic abuse with infant daughter
'He forced me to the gym because he didn't want me to get fat. I assumed it was normal. I was sure I could change him.' Survivor's eye-opening recount of abusive relationship with 'older, amazing' man
Provide hope for someone struggling. SHARE this story on Facebook with family and friends.