"'Just stay down there, I'll step over you.' A flippant comment by one of the mothers at the local mother and baby swimming lessons. I was trying to get to the pool on my bottom, guiding my toddling son, when I was blocking her way in the footbath. Of course, I did as I was told and let her by, but her words pushed me further into a darkness of shame and difference. I was still getting used to being disabled and couldn't be like the other moms. My life had been turned upside down when my leg was amputated, and I had a long way to go to find my identity and self-acceptance.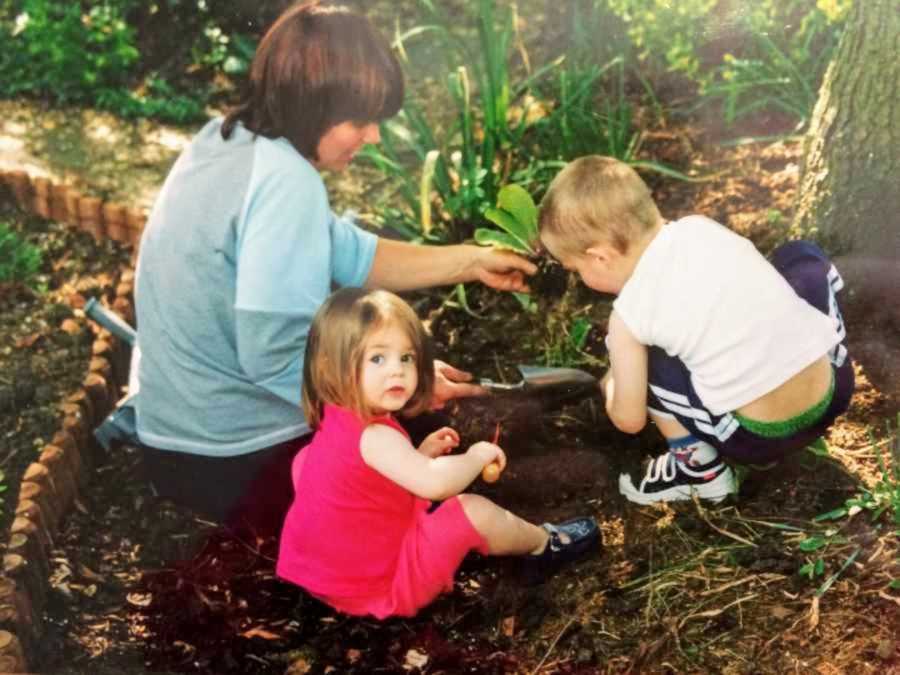 Born in 1967, I was the eldest of four children and began ballet and tap lesson at age five. I excelled in PE at school, captaining most of the teams. I went on to play county hockey and was invited to England netball trials. On the weekends and holidays, I was a lifeguard at the local swimming pool and went on to train to be a PE teacher. In these early years, while I appeared confident on the pitches or courts, in the pool or on the trampoline, I lacked self-belief. I grew up allowing others to dictate my path, my choices, and who I was supposed to be. I was happiest pleasing others, but neglected looking within because I didn't like what I saw.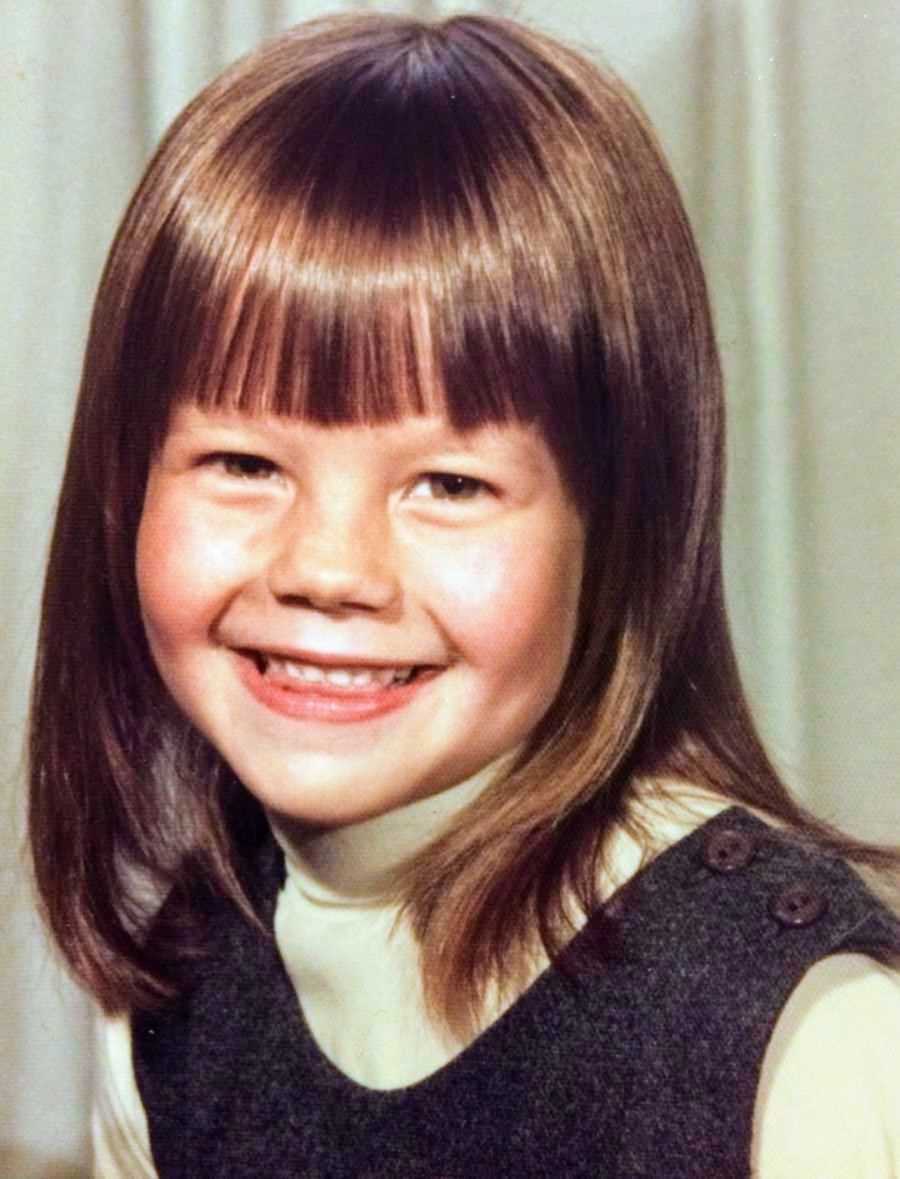 I never felt feminine or sexy. I always covered up because I thought I was fat and I couldn't stand myself, even though I was physically fit and had an athletically toned body. I even called my university dance assessment 'Just a Clown'—I never took myself seriously as a beautiful, independent woman, and was full of self-deprecation. My mother used to say I took after her and had big hips so I should always wear black to look slimmer, and I wore baggy clothes to hide my bum. I worked as a PE/dance teacher until I was 28 when I had an accident on a trampoline and broke my leg. Initially, I saw it as a small setback and thought I would be back at work in no time. I'd just got married ten weeks beforehand, and the plan was to have children fairly soon, so I wanted to recover as quickly as I could.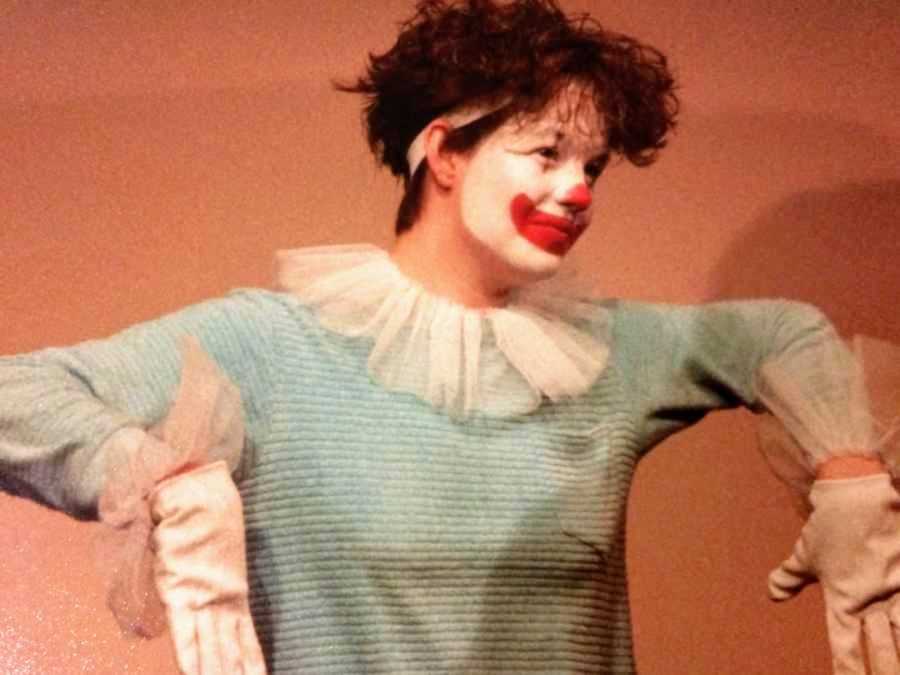 Unfortunately, I picked up infections and became very unwell. I was put in isolation, and my period of hopefulness diminished. The doctors gradually realized my initial injury was much worse than they thought and medication wasn't clearing the infections. After severe complications and fourteen operations, I elected to have it amputated above the knee eighteen months later. It really was my only choice, because I had a leg riddled with infection that wouldn't bend at the knee and I was in constant pain. My husband and family supported my decision, but they were as devastated as I was. None of us knew what my future held.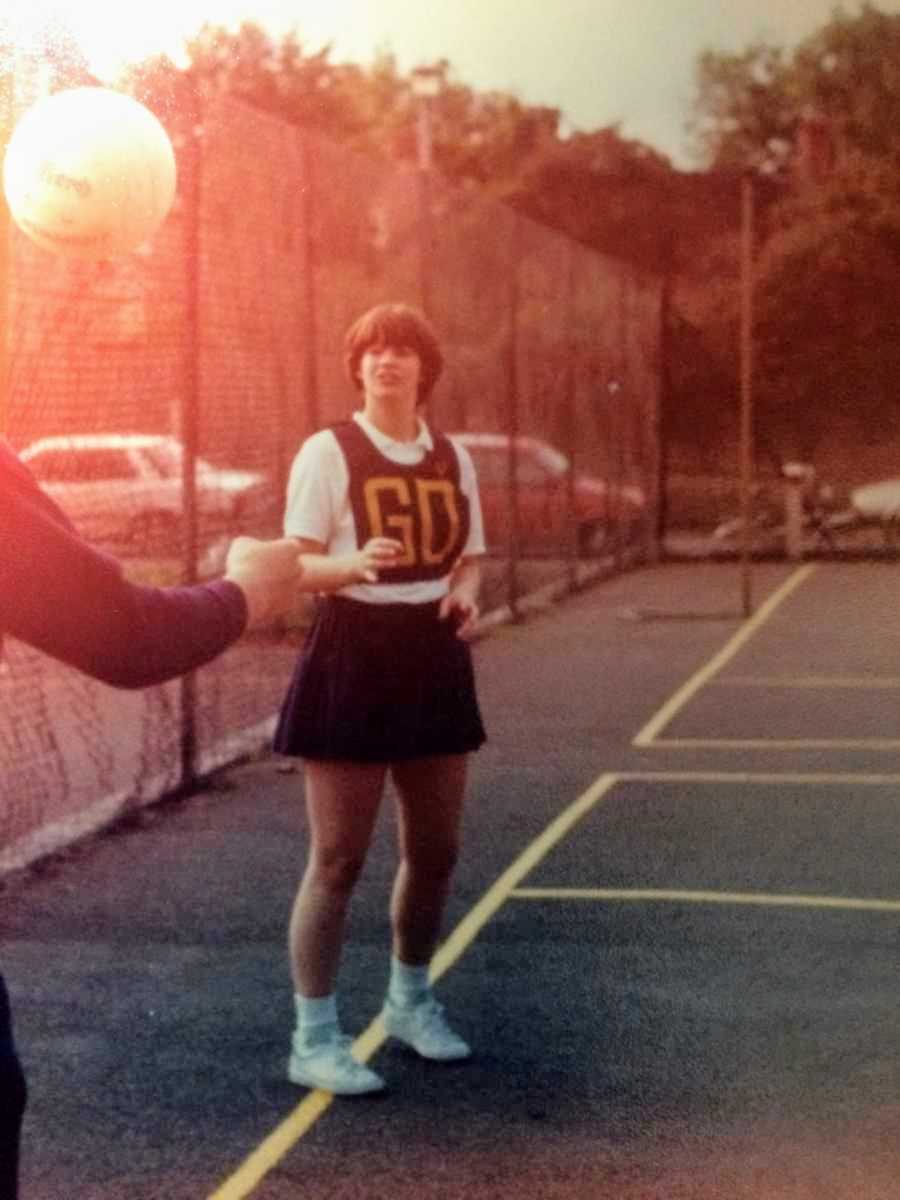 I went from being a very sporty, active person who loved to dance to someone I didn't know. There were very tough times ahead. On the day of the amputation, I was quite positive. When I saw my leg for the first time, I set a goal and told everyone I'd be cartwheeling down the ward again in no time. In hindsight, I had no idea how hard it was going to be. There was support from the physios and prosthetists, but I didn't meet anyone who'd gone through this and I did feel very alone. Over the next few months, good friends visited me, but some I think found what had happened to me so terrible they chose to stay away and the phone stopped ringing. It didn't help my feelings of insecurity and lack of confidence.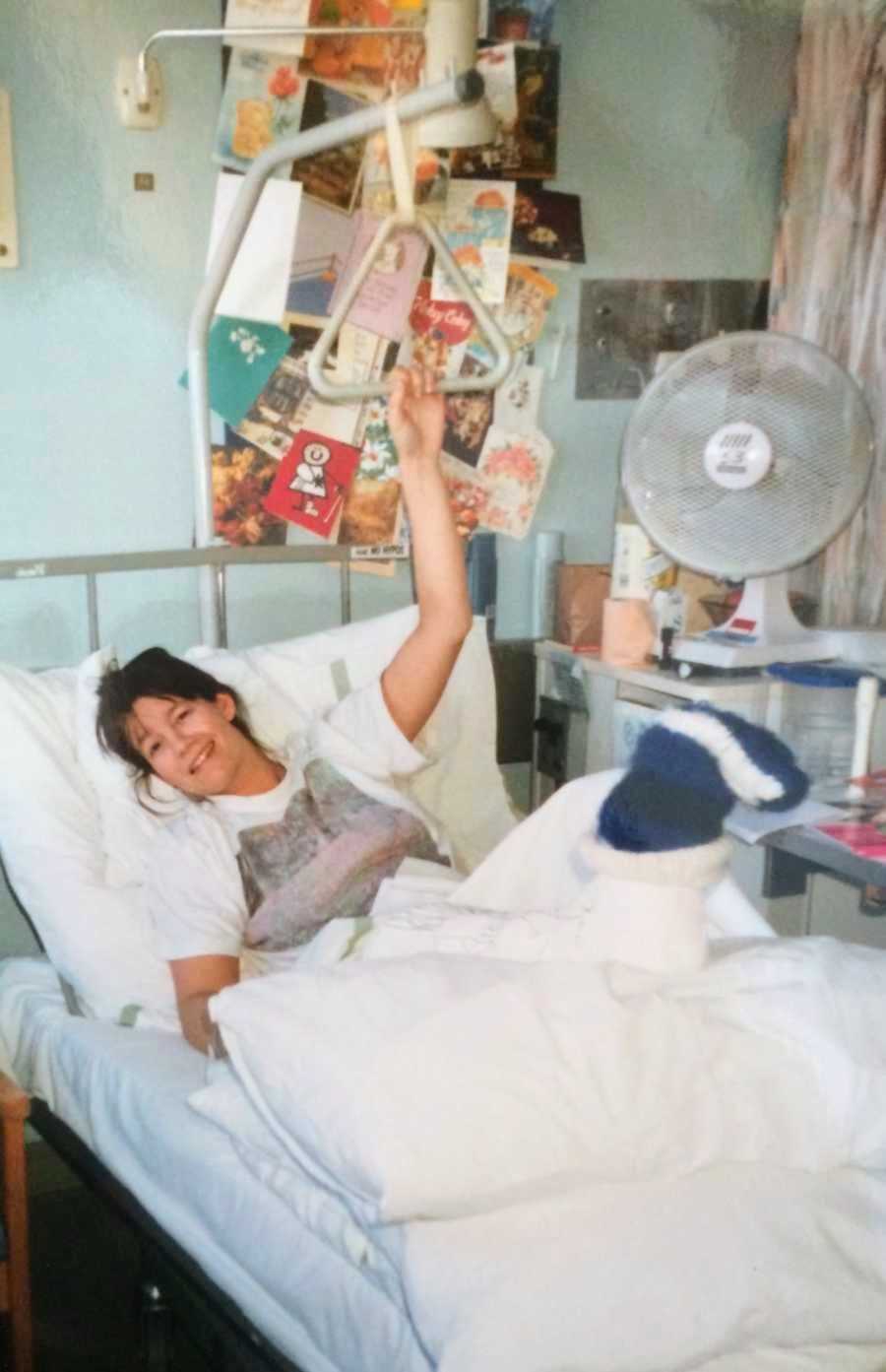 I got pregnant four months after my leg was amputated. A period of regrowth began when I had my children and we learned to walk at the same time, finding our ways of learning and doing things together. I took them for swimming lessons and we did gardening together. It broke my heart not being able to play in the snow or splash in the sea because I wasn't physically able enough to join in. My children grew up knowing me as their mom and not seeing the difference. Even when they were old enough to understand, it didn't matter to them.
Learning to walk on a prosthetic limb is difficult because so much relies on the fit of the socket, walking technique, and the lay of the land. I preferred the safer option of not wearing it and staying on crutches or on the floor at home. However, this led to me becoming housebound and withdrawn. I wouldn't look in the mirror because I'd put on weight after having children and I didn't like how clothes fit me. I couldn't imagine how I'd ever like looking at myself because it was so different to anything I'd ever seen before with a leg missing, as well as having a wobbly tummy, fat bum, and double chin. I felt ugly and unlovable. My husband said he still loved me, but I couldn't love myself.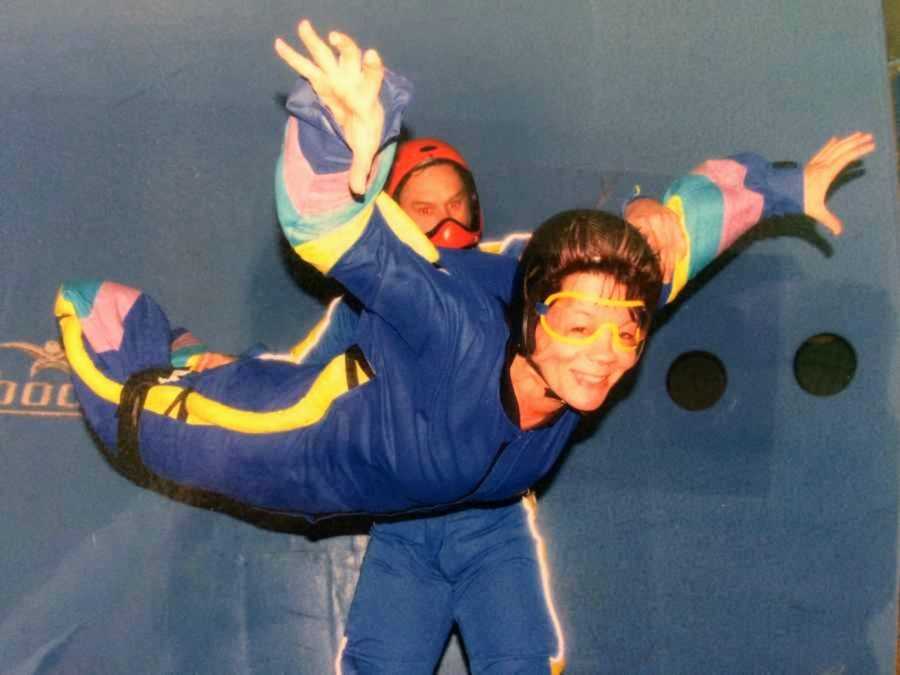 I focused completely on my children and allowed myself to fade into the background. I'd lost my identity as a PE/dance teacher, as I couldn't do the job anymore. I didn't think I could do the exercises I wanted to to get fitter because of my disability. The only thing I remained good at was swimming, but I felt ashamed of my new body and only went with my children. It was that lady's comment that really stayed with me and made me think I didn't matter anymore, I was only good for stepping over. Becoming a mother made me realize the importance of being a positive role model and setting a blueprint of positive behavior for my kids to follow. Somewhere inside me, there remained my competitive spirit.
Despite being depressed, I wanted to show my children whatever life throws at you, you have a choice either to give up, or to adapt and find new ways. This is what I've been trying to do ever since, but it's been tough. The disabled community still has to fight for inclusion, equality, and acceptance. A positive comment made by one of the moms at the school gate made me rethink my career, as she said I was a good listener. 'You'd make a great counselor,' she said, and I reflected I'd always preferred to listen to other moms rather than talk about me. When my children went to school, I retrained to be a counselor. Part of the training is having personal therapy and I realized losing my leg at age 30 was the catalyst to restructuring my thinking.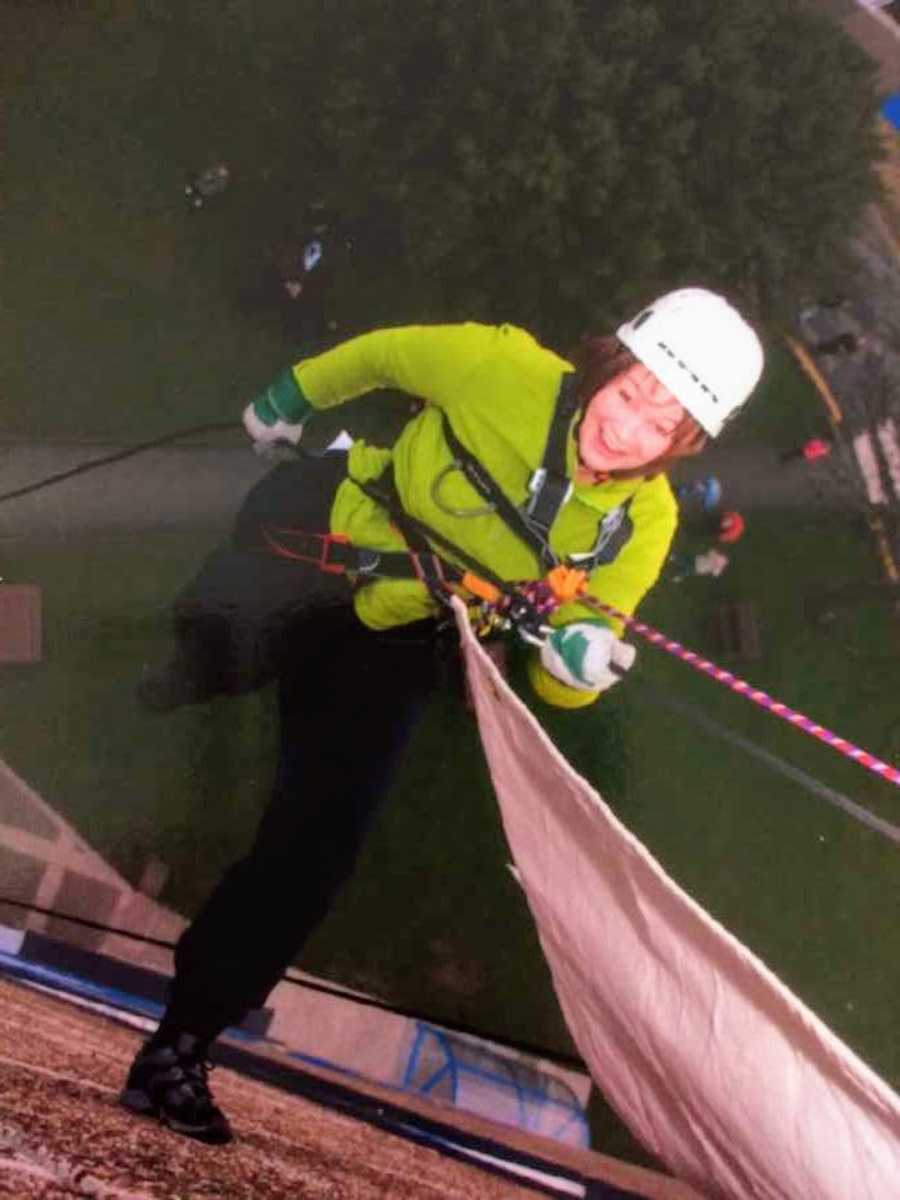 I was guided to start a grieving process for all of the things I'd lost in life, like my role in society, my identity, my love of dance, and sports. I was always told I was mature as a child, being the eldest and often taking charge, but as an adult I lacked emotional intelligence. Therapy enabled me to develop my ego and realize I was in charge of my future self and didn't need to follow a script that had been laid down for me by my parents' words and values. After mourning the death of the old me, I started very slowly to find the courage to believe in myself. I call these the years of awakening, when I finally realized what really matters is a life lived with memories is better than a life with regrets.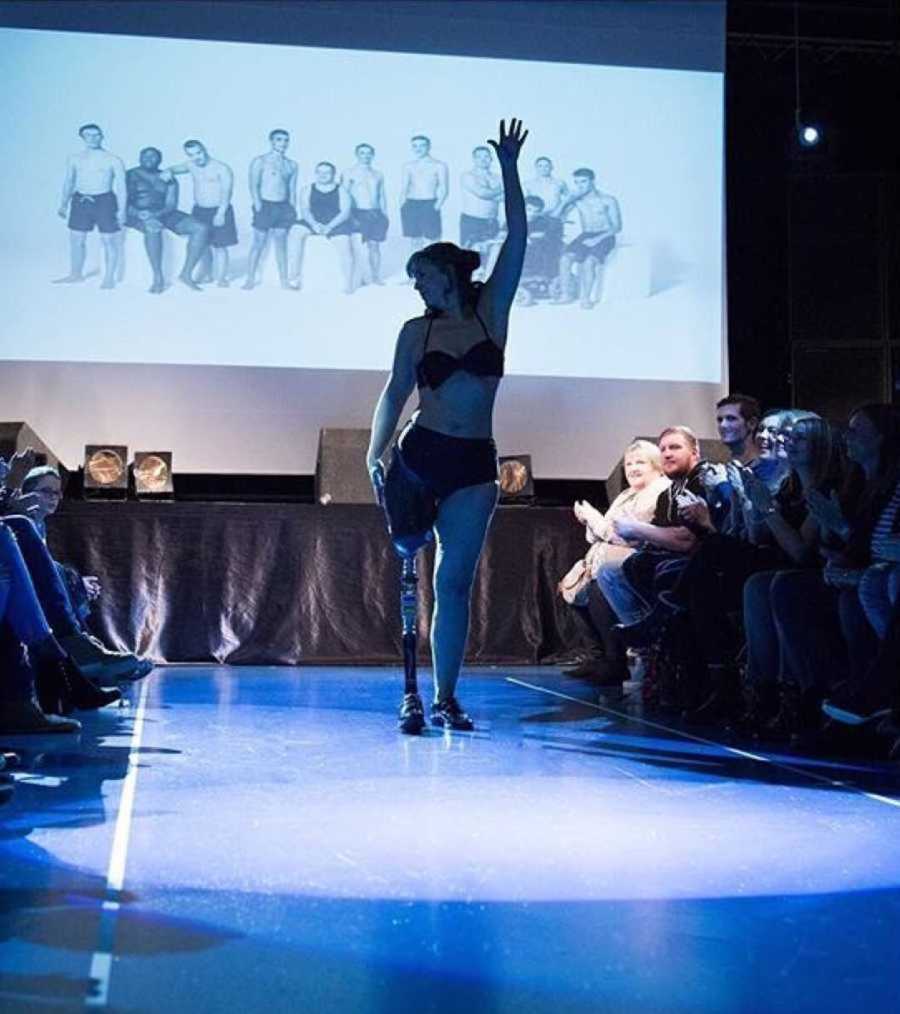 I've ridden a horse, I've scuba-dived. I've climbed indoor walls and abseiled down walls, as well as indoor skydiving and jet skiing. I've done more sporty activities on one leg than I ever did on two! But most of all, I'm in charge of me and I make my own rules. I feel empowered to be able to say I am beautiful, I am not scared, and I can do anything. I now work for the NHS and privately, working with people with depression and anxiety. In the past, I have helped amputees and their families come to terms with the loss of this life-changing injury. In April of 2017, I signed up to the newly formed specialist talent agency called Zebedee Management and use this platform to try to increase awareness and inclusivity of people with disabilities, difficulties, and differences in the fashion, media, and TV world.
I am proud to be an amputee and not afraid to show the world all the things we can do. One of my highlights so far has been dancing to George Michael's 'Faith' while walking down a catwalk in my bikini as part of an Everybody Beautiful Campaign. I never thought I'd be brave enough to do this. I walk with a limp and am not as graceful as I used to be, but I didn't mind. I was lifted by the smiles and energy in the room and I felt so alive. I have accepted my body for all it can still allow me to do and I wanted to represent all women, disabled or not. We should love our bodies and not be forced to feel any less beautiful just because we don't fit society's fashion stereotypes. I have modeled for British Airways, Getty Images, Persil, and Samsung, as well as been on the front covers of Grazia and PosAbility magazines.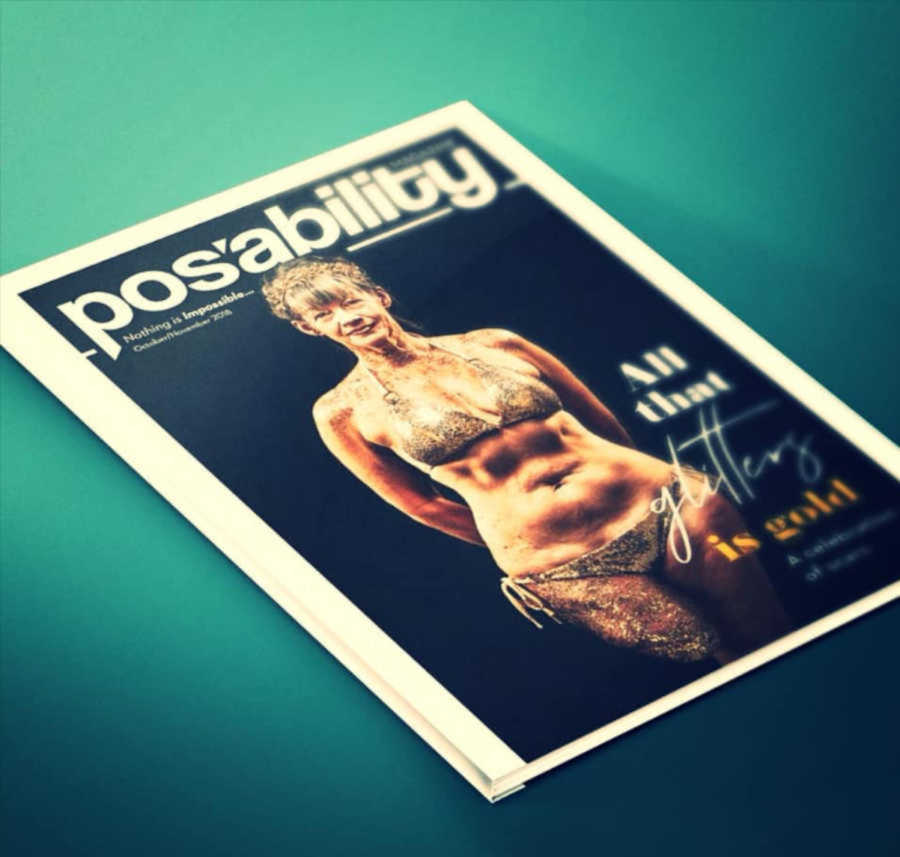 Becoming disabled has tested me to the limit. I've reached the darkest of places, but I am happier now than I have ever been because of my amputation. Years of therapy helped me to reflect and explore, and I started to FEEL beautiful. Life has given me a second chance to accept all of my limitations and be who I want to be, especially in front of the camera. I am loved for who I am and I have found my true self.
My children see me as someone who wants to make a difference, change people's perceptions, and show others being different doesn't stop you from doing anything. They are now young adults following their own paths and support everything I do. I'd like to think they have some of my adventurous spirit, but they know what really matters. A life lived with memories is better than a life with regrets."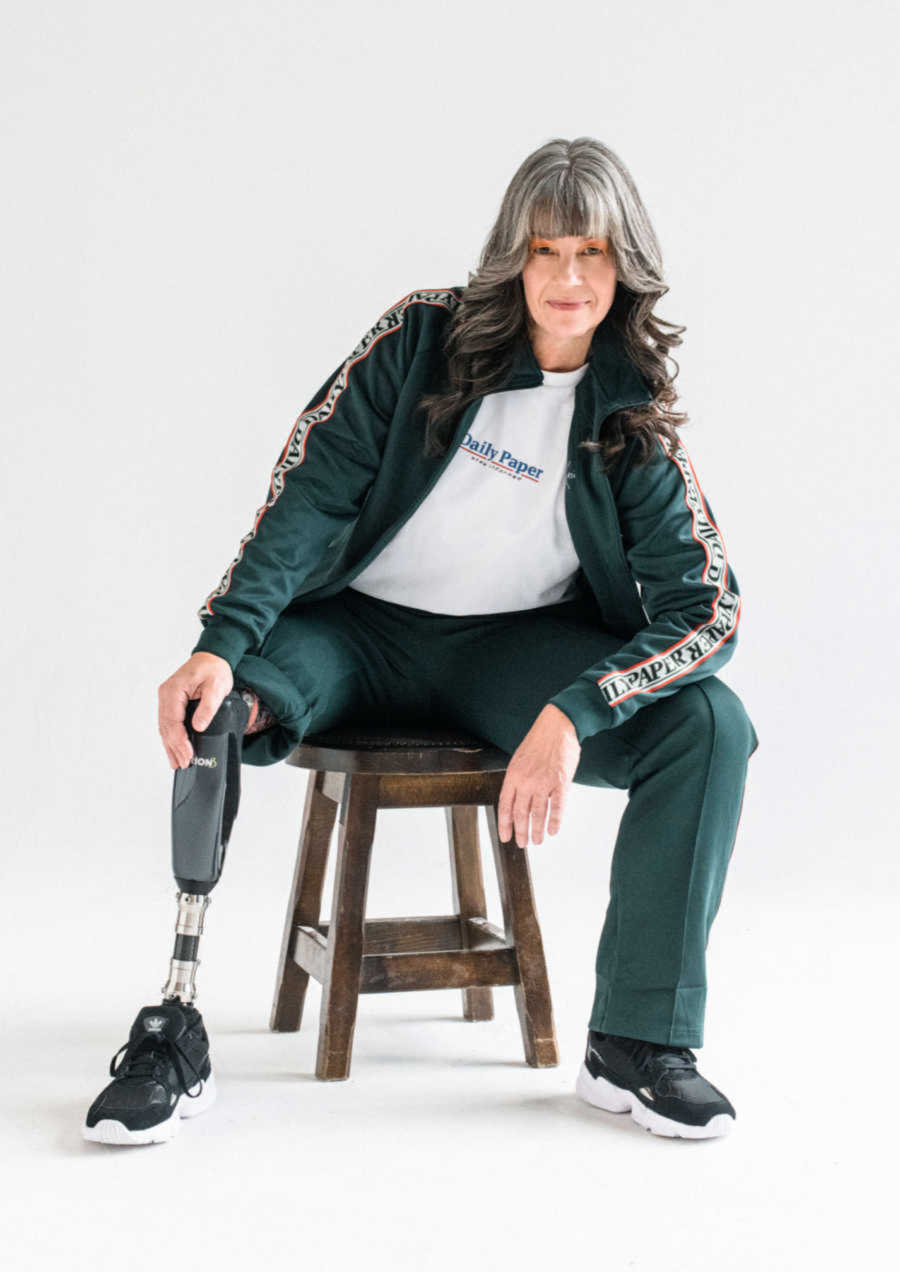 This story was submitted to Love What Matters by Nancy Harris. Submit your own story here, and be sure to subscribe to our free email newsletter for our best stories, and YouTube for our best videos.
Read more inspiring stories like this:
'I was 11, hooked up to morphine. 'If I get rid of my leg, I never have to go through this again?' I had to make a decision.': 11-year-old with Osteogenic Sarcoma voluntarily amputates leg
'You're not special enough to be my girlfriend.' I cried. He was embarrassed by my prosthetics.': Amputee learns to own her uniqueness, 'My life isn't normal, but I wouldn't have it any other way'
'You have a better chance at winning the lottery than surviving this tumor.' I was ready to give up.': Woman survives 'rare tumor' despite all odds, now a 'happy, free' amputee
'She won't make it through the night,' the doctor said. Minutes from dying, she turned to me. 'Mom, I can do this!': Girl contracts Necrotizing Fasciitis, continues passion for dance as amputee
Please SHARE this story on Facebook to encourage others to live life to the fullest.