"I used to live in a world free from pregnancy loss and where my faith in God had never really been tested. Though I was aware that sometimes babies die, I assumed it was a rare and unlikely circumstance. So, in April of 2016 when I found out I was pregnant I figured I would be meeting our baby in just a few short months. I wanted to do something special for my husband, Pat, to tell him we were expecting, so after work the next day I set up our living room with pink and blue balloons. I made brownies that had pink and blue M&Ms on top that spelled out 'Daddy' on top and covered the coffee table in baby decorations and our positive test. It was the first thing he saw when he got home from work that day. We were so excited. We always talked about having kids and were so excited by this happy surprise. We certainly had some fears of being new parents and how our lives would change with a baby, but the excitement always overshadowed any fear. We shared with our small church group and our family that we were pregnant and asked for prayers for a healthy pregnancy.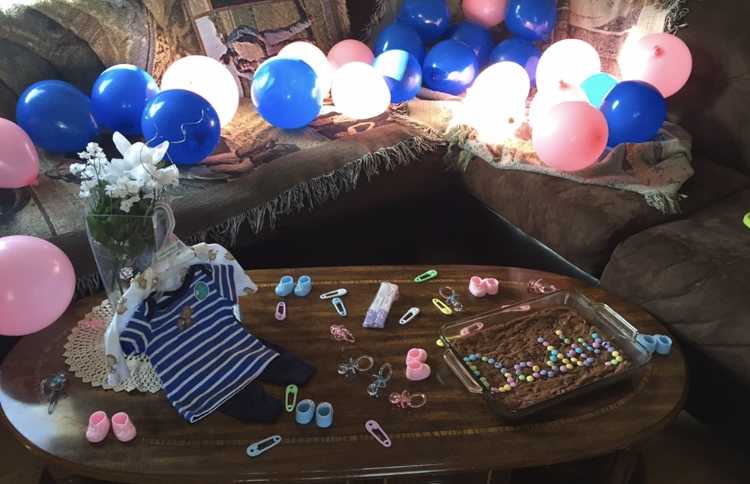 Before we knew it, the doctor appointments started and we were in information overload. Our first ultrasound came and went and shortly after, the fear and confusion set in. Our ultrasound tech told us one thing, our nurse another and our doctor even something different. We didn't know what to believe but held on to hope each day. We prayed desperately for our baby and requested prayer from our church group and family. One day before our next ultrasound Pat came home from work and stated how much he liked the name Natalie. At our third and final ultrasound, at just 8 weeks pregnant, we found out our baby wouldn't be coming home with us. Our doctor sat us down and explained that our baby had passed away and to expect a miscarriage to begin at any time. I was shocked. How could our baby be gone? I had felt fine, I didn't have any cramping or bleeding, my body had no idea that our baby was gone.
Our worlds completely shattered in that moment. Our doctor told us this was very common, not to worry and suggested a D&C which we initially declined. My husband and I sat in the parking lot and sobbed. We didn't know what else to do except cry and hold each other. What my doctor didn't tell us was that despite how common miscarriage was, nobody talked about it. What my doctor didn't say was that I would blame myself, I would play over every step I took those last 8 weeks to see what I did wrong. What my doctor didn't say was that my husband would wonder what he did wrong.  What my doctor didn't say was that we would feel incredibly alone. We weren't given any resources for grieving our loss.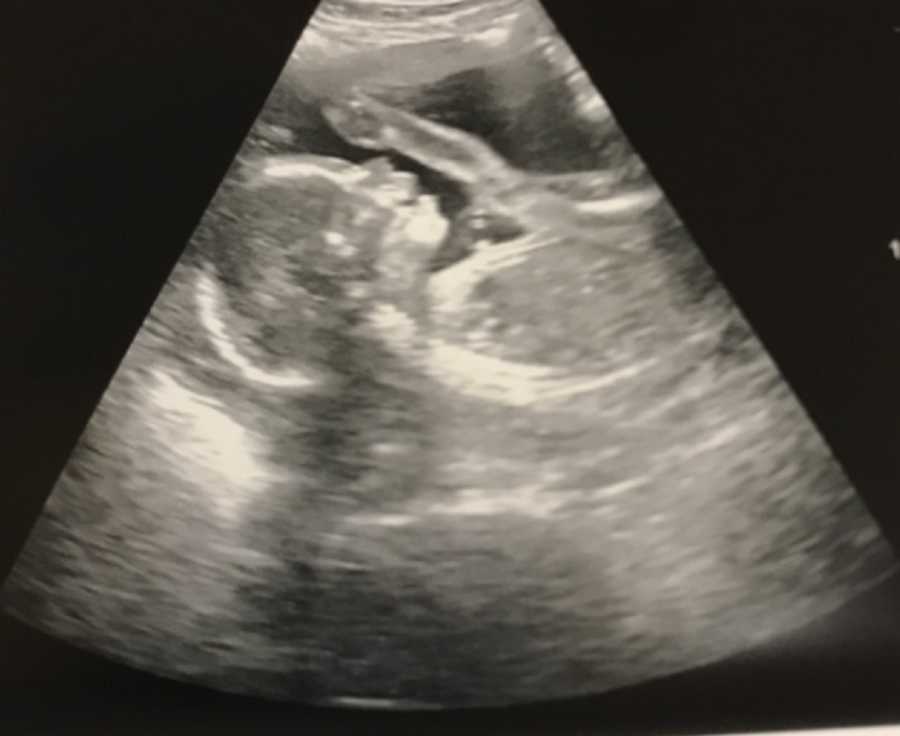 After two weeks my body had not proceeded with a miscarriage and at our doctor's recommendation we proceeded with a D&C. I felt completely worthless. My body failed my baby and couldn't even carry out a miscarriage on its own. I remember waking up from anesthesia wishing they could just put me back under. We choose to name our baby Natalie. Our baby's life was short but we found comfort in giving her an identity, we wanted to call her by name. My husband and I had just a small handful of people who understood our grief but this little-talked-about-topic of pregnancy loss left us mostly alone and I spent the most of that summer hiding from the grief I felt over losing Natalie. Even our doctor acted as though it was no big deal and so I felt like I wasn't supposed to make it a big deal either. We went back to normal life. I spent a lot of time taking my horse out on trail rides to get away and cry alone. As the loneliness of this journey set in, God put a stirring in my heart for something more from Natalie's life, I just wasn't sure what it was. Every time I hit a low point my husband was always there to pick me up, encourage me and point me back to God. This was an incredibly hard thing for us but Pat reminded me again and again that God was still in control and we could trust Him. Part of me kept thinking that if we could just get pregnant again and have a baby it would fix everything and I would feel ok again.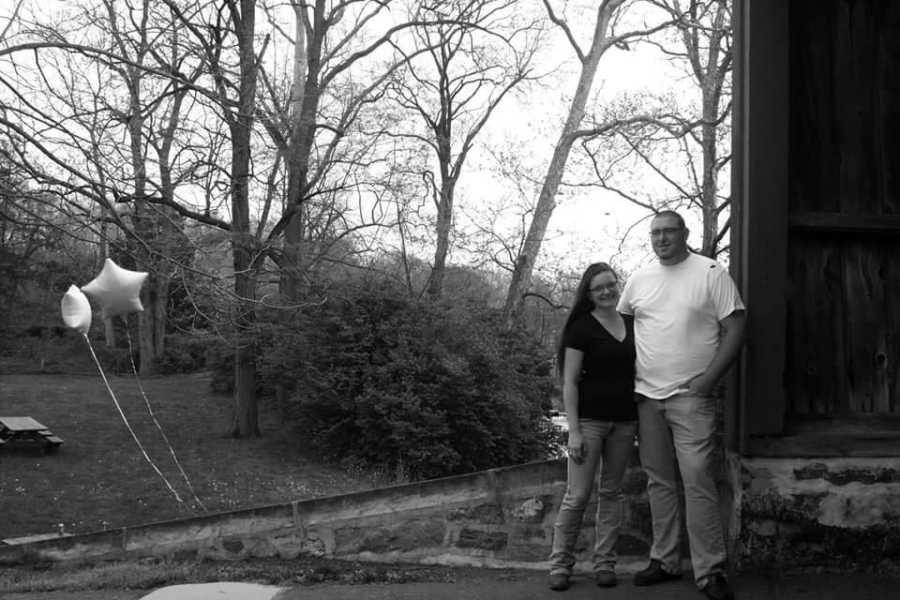 In September of 2016 we found ourselves pregnant for the second time I thought things would finally be ok. God had answered my heart cry. This time around we didn't openly talk about our pregnancy. We were optimistic but terrified. I tried to follow all the 'rules,' I didn't drink coffee, I didn't ride my horse. Whatever I thought could cause an issue I avoided doing. I prayed every day for this new baby. But none of those made a difference because once again, we found ourselves being sat down by our doctor to explain that we wouldn't be bringing this baby home either. Pat tried to ask questions, desperately wanting to know what was going on, but our doctor had no time for us. She repeatedly blew us off. Finally she got annoyed enough that she tossed fertility cards at us and wished us luck affording treatment. We were horrified and emotionally burnt out. It was our 4th wedding anniversary and we couldn't bring ourselves to celebrate. We spent the day at home crying.
That weekend my husband and I were both signed up to go to separate retreats, him to preach at a youth retreat and I was to go on a women's retreat with our church. We decided we should go despite what was going on in our lives because staying home wasn't going to change anything. My church hosted our women's retreat at a cute house that overlooked a lake and had no cell service. I knew I needed this quite time with God. I sat overlooking the lake choking back the tears that had been brimming in my eyes since the day we lost our second baby, when a good friend sat beside me. She too had lost a baby a year earlier. She allowed me to cry on her all weekend. I begged God to help me pull it together but He had other plans. During one of our evening sessions I finally broke down about everything that had taken place over the last few months. I sobbed openly. It was the first time I had actually spoke openly about Natalie and our second loss and it felt good to be real about it all. The more I cried the more I realized how little miscarriage was openly talked about. Most people had no clue what my husband and I went through the last few months, but how could they? I never talked about it. In that moment God told me this was leading to something more and it was also then that I decided I needed to see a new doctor. Through all of this I never doubted God, I never lost hope in him. I definitely had some hard question for Him but I knew that no matter what, He had all things under control and my children were safely tucked on His lap. My husband continually picked me up and encouraged me to lean into God, even through his own grief and confusion.
I will admit I was really hopeful that we would have miraculous news with our new doctor but she confirmed our baby had in fact passed away. The difference this time was that this doctor spent almost an hour with me talking about the possible reasons for our losses. Most importantly she told me how sorry she was for our losses. She repeatedly gave me permission to mourn the death of our children. I can't tell you have badly I needed to hear that. I needed to be told that what we experienced was awful and devastating and that I had a right to mourn.
My body took over 5 weeks to proceed with the miscarriage. Since my first miscarriage resulted in a D&C I hadn't realized just how long it could take. Miscarriage is an event that can last days or weeks. The physical signs of the death of your baby takes an emotional toll on you that can't be explained. As we neared Christmas I felt more and more sad. I kept thinking I was doing ok, but I hid my grief so well, even from myself, I hadn't realized I was really drowning. December 4th would have been Natalie's due date but instead of celebrating Christmas with a baby, I was looking into an empty room that should have been hers. Instead of being pregnant with our baby, after losing Natalie, I looked down at my flat stomach and continued to wonder why this happened to us. The last several months lead me to a darker and darker place but God kept telling me He had something more for our story and I think that's what kept my head about water.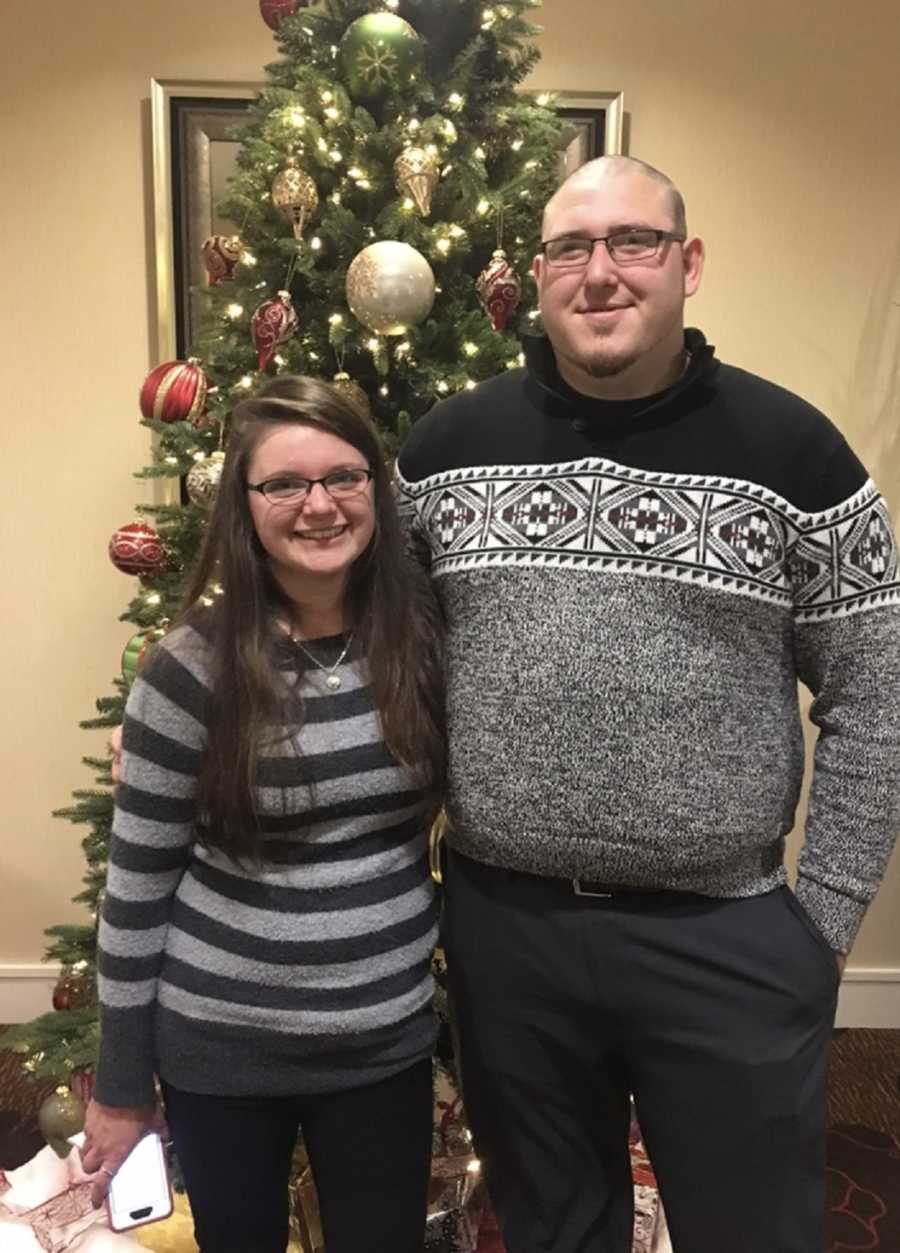 Christmas day was spent with our families. First with my family and second with Pat's, as we did most holidays. In a day that was painfully empty without our baby it was nice to be surrounded by family.  What I hadn't realized in that moment was that this Christmas was the last one we'd spend as a whole family. I hoped and prayed that 2017 would be our year. No more loss, no more pain. I prayed I would find the light at the end of this tunnel of pain and that God would show me what He wanted me to do with our losses. On January 23, 2017, shortly after dinner, my husband and I were watching TV. I was crocheting, like how we spent most nights. My phone rang. It was my mom, who never called me this time of evening as she worked night shift and would normally still be sleeping. Concerned, I answered and my world was rocked once more when she asked me to come over right away. My oldest brother, Chris, passed away unexpectedly. I hit a new rock bottom I never thought existed. In 10 months' time I lost two babies and my brother. I didn't think I would ever walk out of this hole. My husband was and still is an absolute rock through all of this, despite his own pain and grief. My family gained a new closeness we hadn't had before. Chris's death wrecked us all and we needed each other in a completely new way.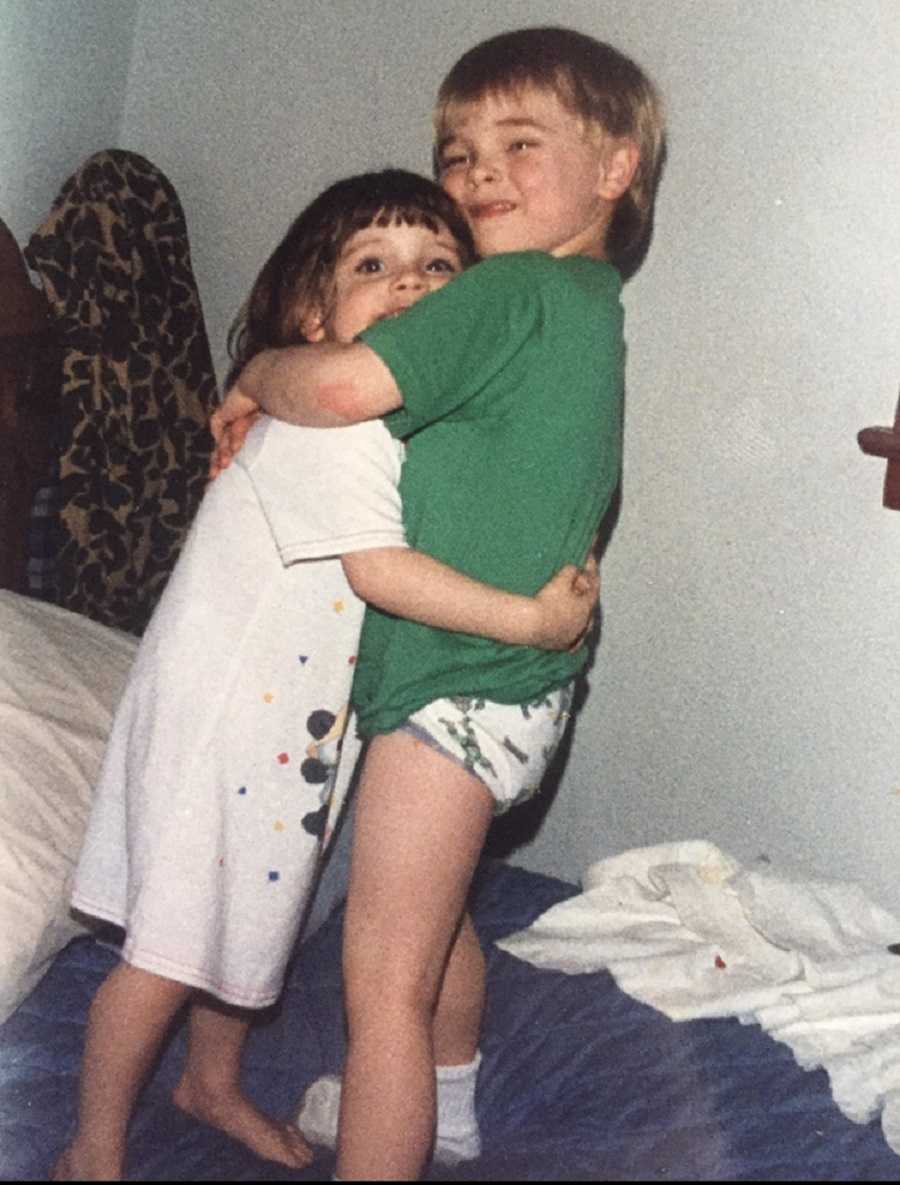 I can't put into words what I was feeling and every time I think about the time after my brother's death I see darkness. I couldn't function normally. I went through the motions of normal life but I can honestly say I don't remember much of the weeks following my brother's death. Everything was a blur and I couldn't believe what had become of my life. I felt like a broken record of loss and wondered if it would ever end. Everyone had an opinion about how I should be grieving. Some told me to just get over it, some told me I could only grieve my babies or my brother but not both, some told me my grief was an inconvenience for them, but a select few help my hand and walked me through it. It took me over a month to open my Bible again but when I did God poured out what He had for me. Slowly but surely Project 1:4 Hope After Loss came to be. A ministry to help comfort women after pregnancy loss, whether at 4 weeks, 40 weeks or shortly after birth with small crocheted hats. It has become my mission to be a voice for those suffering and to offer the comfort that only Jesus can bring.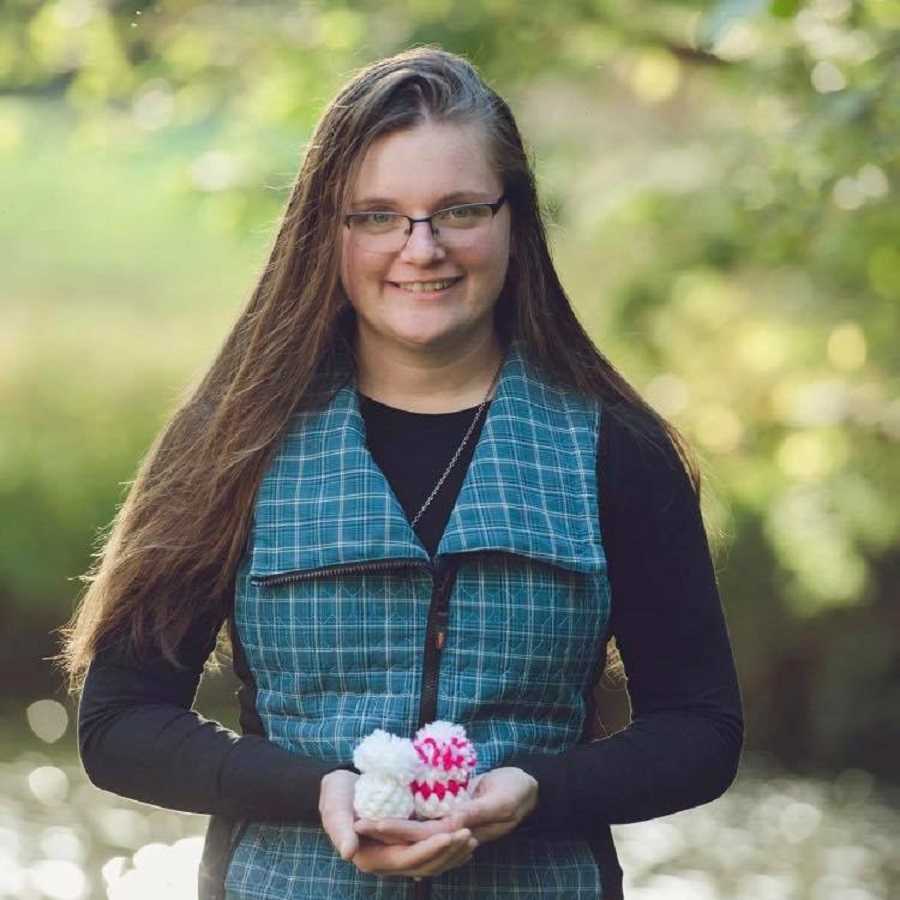 I'm not sure why Project 1:4 didn't unfold until after my brother died but I do know that my brother had a heart of gold. Despite his incredibly challenging life that included abuse and mental illness, Chris always put others' happiness ahead of his own. I feel a little piece of his heart is carried in each hat that is given because he loved people in a way I never understood. I never tell my story of pregnancy loss without including him. He knew better than anyone else what it's like to suffer in silence. I know if my brother was still alive today he would be one of my biggest supporters in helping people work through their hurt.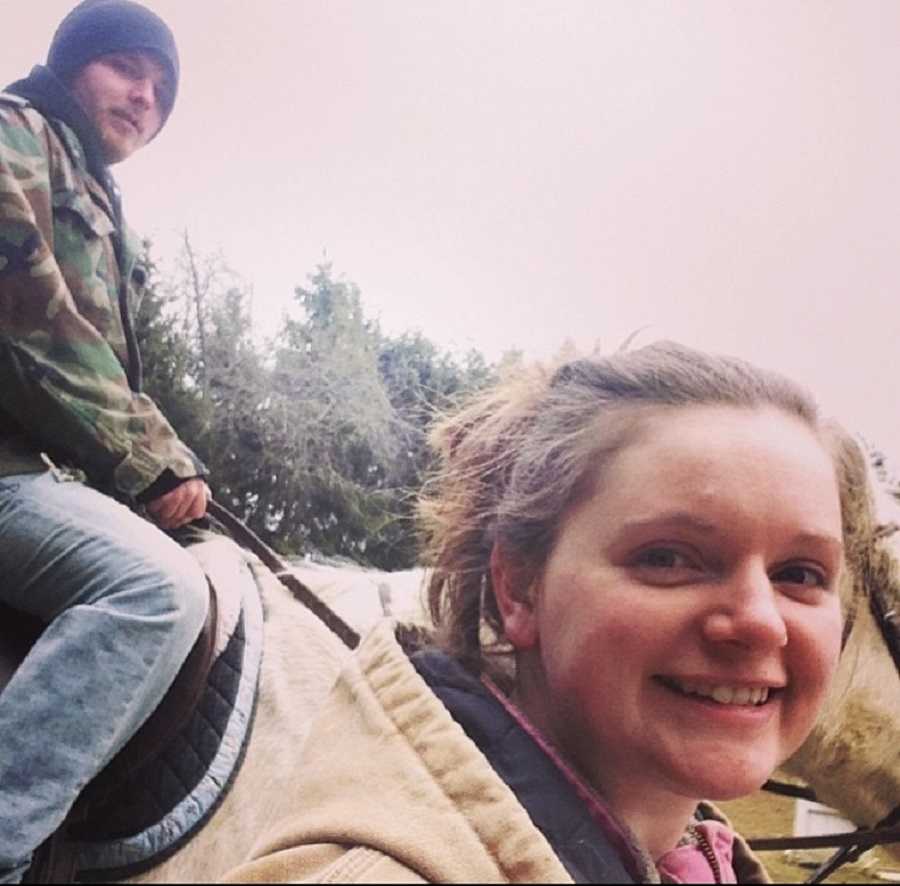 As I sit here today and think back on the weeks and months and years that all of this unfolded, I am reminded how I thought it would never end. While a few months after my brother's death we did also lose my childhood dog, Jack, God never once left my side. Even today, in my hard moments, He is ever present. It took my husband and I almost a year to get pregnant again once we were ready to try again. I am currently 6 months pregnant with our son due in December and despite a heart that longs for my first two children, I couldn't be more overjoyed. Being pregnant a third time doesn't 'fix' what happened to us before, and it certainly doesn't replace the babies we lost. I do know, though, that when our son arrives we will love him in a way we never would have been able to if we didn't know loss. I still say I never would have picked this road for myself, but I am so grateful God is able to pick up the broken pieces of my life and turn them into something amazing. My first two children lived but a few weeks, but God took those tiny, short lives and is using them to bring hope and comfort to families all over."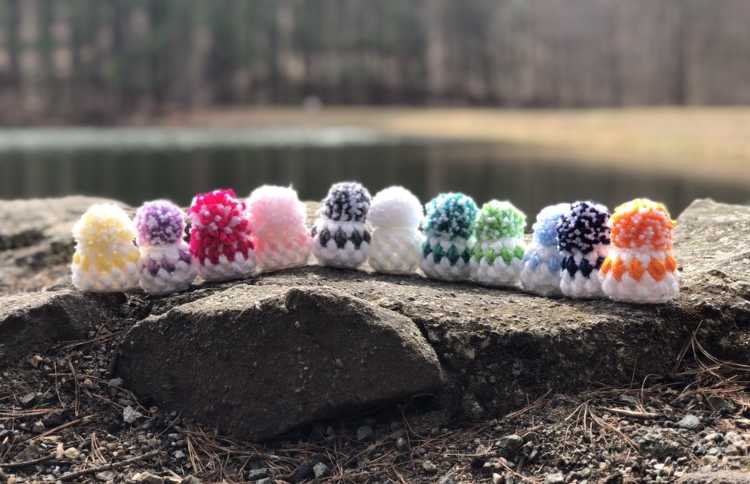 This story was submitted to Love What Matters by Samantha Columbia, 28, of Honey Brook, Pennsylvania, in honor of October being Pregnancy and Infant Loss Awareness Month. Do you have a similar grief journey you'd like to share? We'd like to hear from you, for others to know they are not alone. Submit your story here, and subscribe to our best stories in our free newsletter here.
Please SHARE to help educate others about the grieving process, and the kind of support it takes to help heal.