"Everyone knew before we admitted it to ourselves, which is the baseline for any solid cheesy made-for-TV movie. Most assume we were high school sweethearts, because 'of course you were.' But, no, we weren't. We were, however, partners-in-crime, 'yes' friends. The few times my then-strict parents let me out of their crosshairs, I was either packing down the gravel on a back road, or tip-toeing too close to a Thursday-night bonfire with my now-husband not too far out of my eyesight.
Through our twenties I lived in North Carolina, Texas, and Tennessee with ample time in Wisconsin, Arizona and Massachusetts, while he was building a career as a wildlife biologist living in remote Nevada, Minnesota, Montana, and Nebraska.
Then unknowingly, we moved back to our home state of Oklahoma two weeks apart.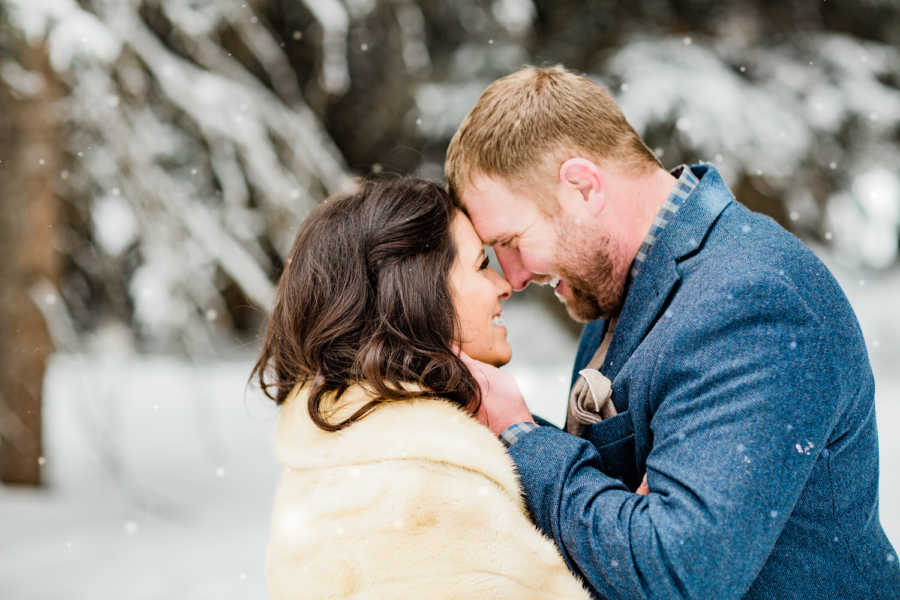 We crossed the line, fell in love, planned an elopement, and saw two pink lines on the test.
It was everything we could have wanted.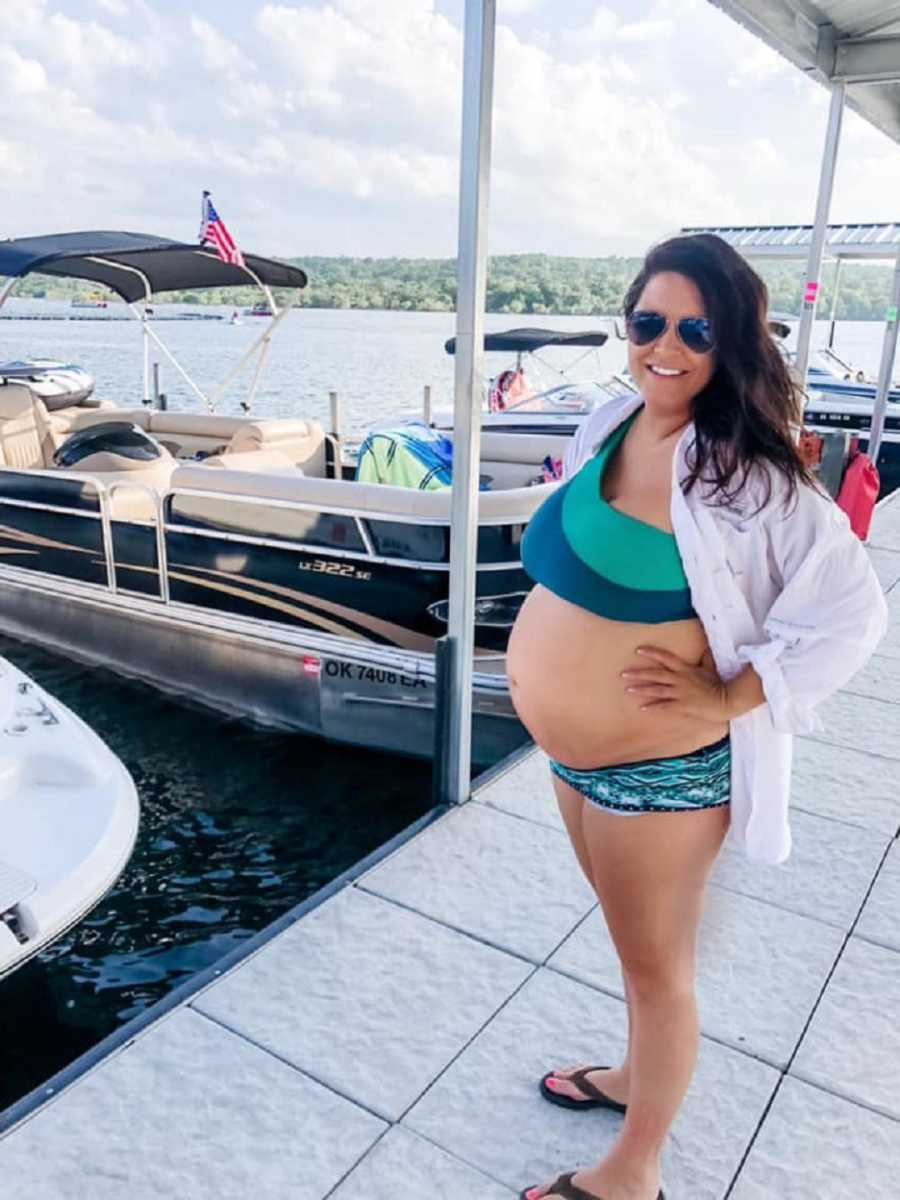 Monday, July 22, 2019

9:00 a.m.
I waddled. I waddled rolling an over-packed hospital bag, you know, just in case. I cursed every curse word I could muster because deep down I knew this was my only chance to be angry. Mad wouldn't be part of the equation moving forward. It couldn't be. Not if I wanted to win. That's never been who I was, so it wasn't who I was going to be.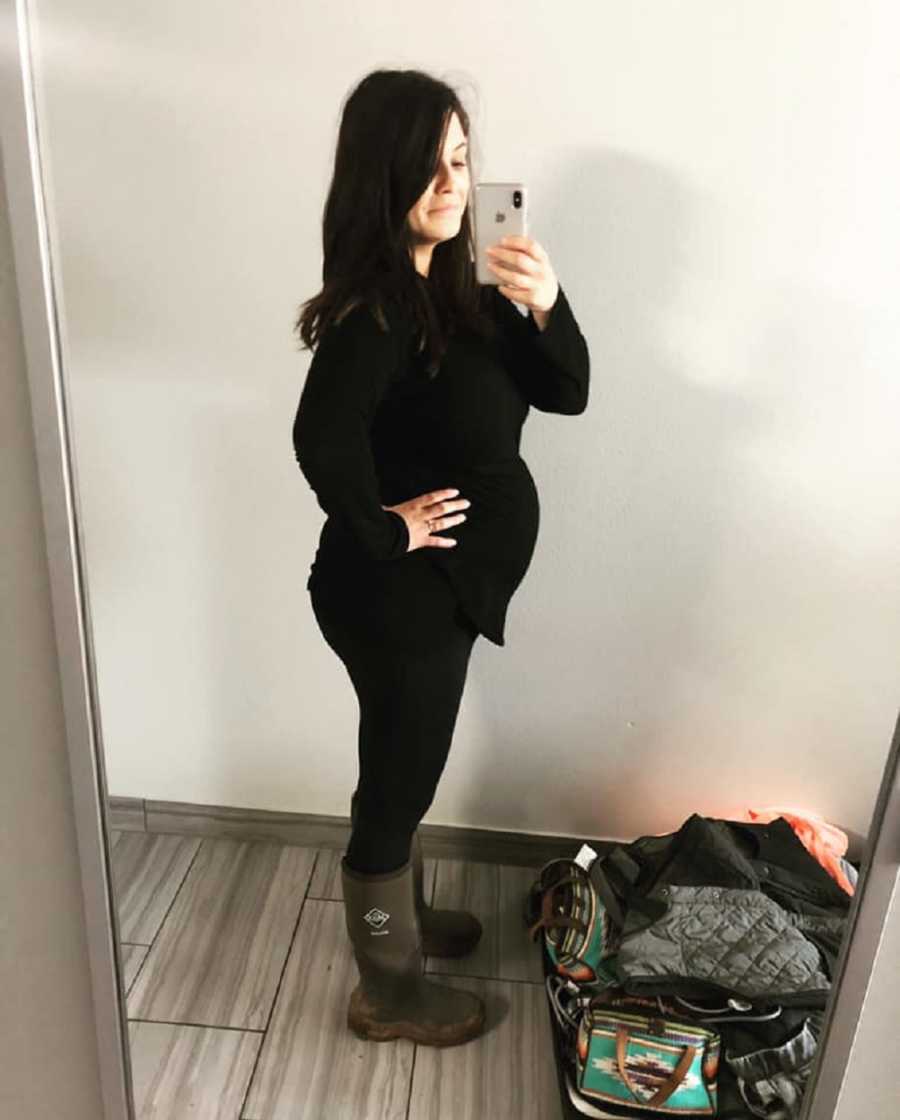 Thursday, July 18
3:30 p.m.
I sat in my 38 week OB appointment and though I'd been told previously the lump in my breast was fibrous, and we'd watch it, and it was just something about a new mama's breast preparing to breastfeed. I knew differently. I felt it in my bones.
As the PA was leaving the room, I removed my black peplum top – the only top still fitting over my large and in charge pregnant body – and asked her to feel the lump I knew deep down was bad news bears.
Her face said everything.
Friday, July 19
10 a.m.
I met the kindest man, Dr Frame. With my best friend in tow for moral support, I shared my family history. My dad died of colon cancer when I was 6. Yes, I'd had multiple colonoscopies. I was on top of it. My grandpa recently passed from cancer, and just before, we learned he'd been a carrier of the BRCA1 gene mutation. I was very pregnant when I attended his funeral. No breast cancer in the family. Zero. Nada.
He performed an ultrasound and a biopsy. I spit in a tube for genetic testing. Looking back, I was 38 weeks on the day optimistic, and honestly, his poker face was the kindest thing about going into the weekend.
Saturday, July 20

I spent the weekend cleaning the house top to bottom. Looking at a baby room that still needed organized, but I had a baby still living in my lungs showing no signs of moving closer to making an exit strategy and thank goodness because that gave me a few weeks to get everything together.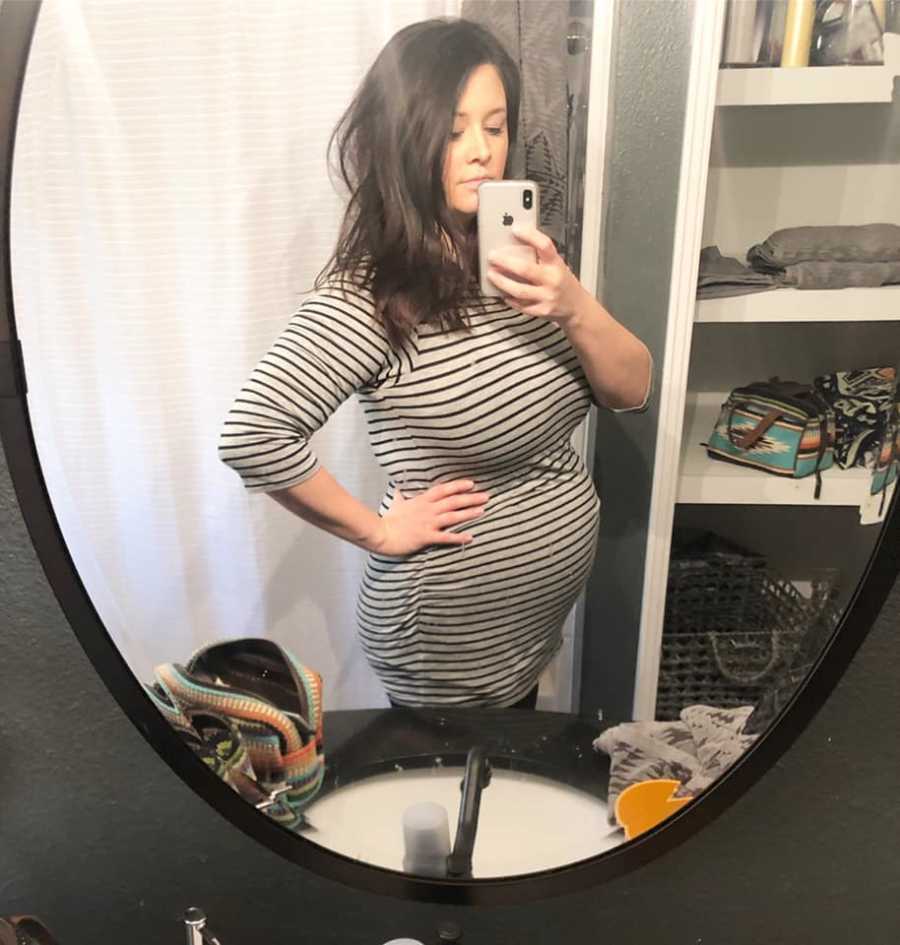 Monday, July 22, 2019

8:00 a.m.
My husband stayed home on Monday. You know, just in case.
I shared in a Facebook group of friends and creative peers my greatest wish was to write a book.
8:04 a.m.
Dr. Frame called and said, 'kiddo.' And I knew. I'm not sure what he said after that because I heard cancer, and my eyes became gushers.
I crawled in bed and while I gasped for air through sobs, my husband Damon held me close and said, 'just cry. Just cry.'
9:30 a.m.

We're driving to Tulsa where my OB was ready to meet with us to make a plan, which meant I had an hour to tell those I needed to tell myself before the whole world knew. If you have a big family, you know.
My phone rang, and my sweet OB asked if I was ready to have a baby.
I wasn't. But said 'yes' anyway. I underwent an emergency C-section.
2:04 p.m.

Elsie James Taylor joined the world about 6 hours after I learned I had breast cancer, and I've never been more excited that I dug my heels in the Oklahoma red dirt about waiting to learn her gender. We needed that surprise. And she was – is – perfect.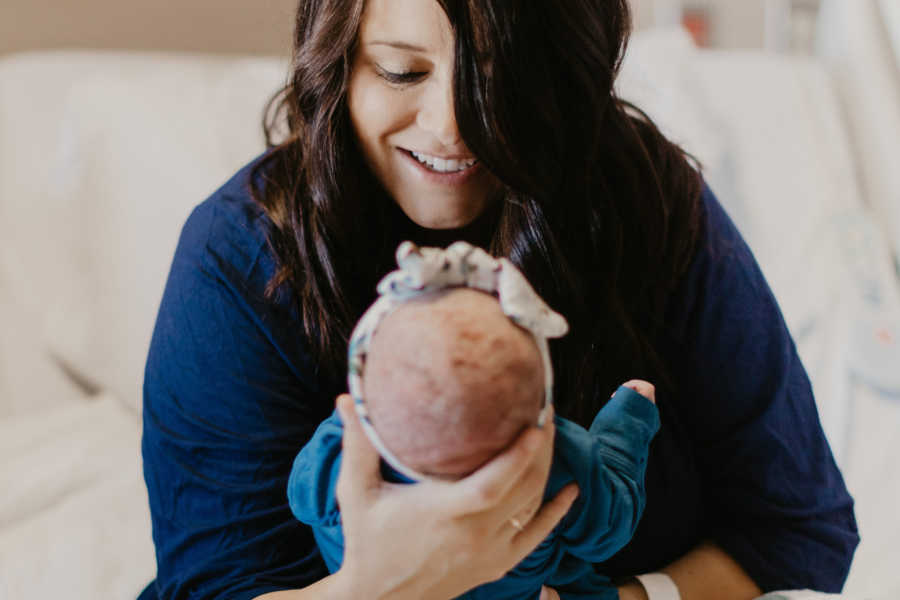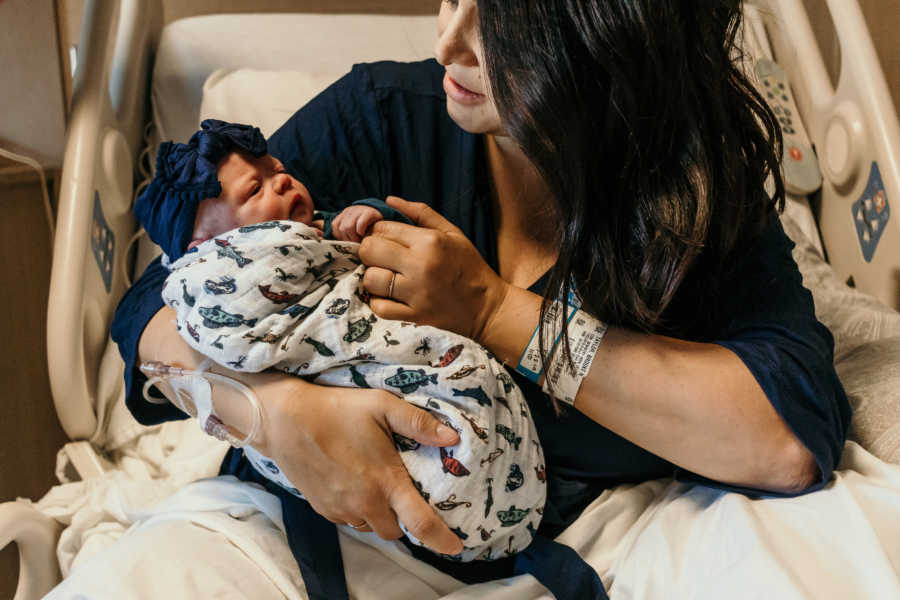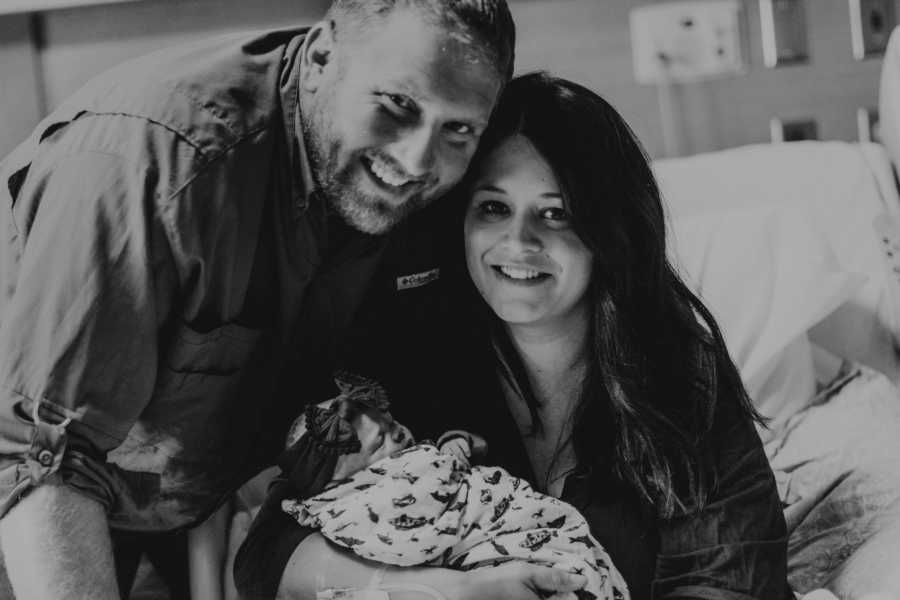 While lying on the operating table, Elliot, my Nurse Anesthetist, swept my hair out of my face as I wept. They don't prepare you as a new mama that your husband and new baby will be ushered out of the room while they put you back together.
So there on the operating table, Elliot wiped my tears as I said out loud to myself, 'I have breast cancer.'
He replied, 'I know. And we have you.'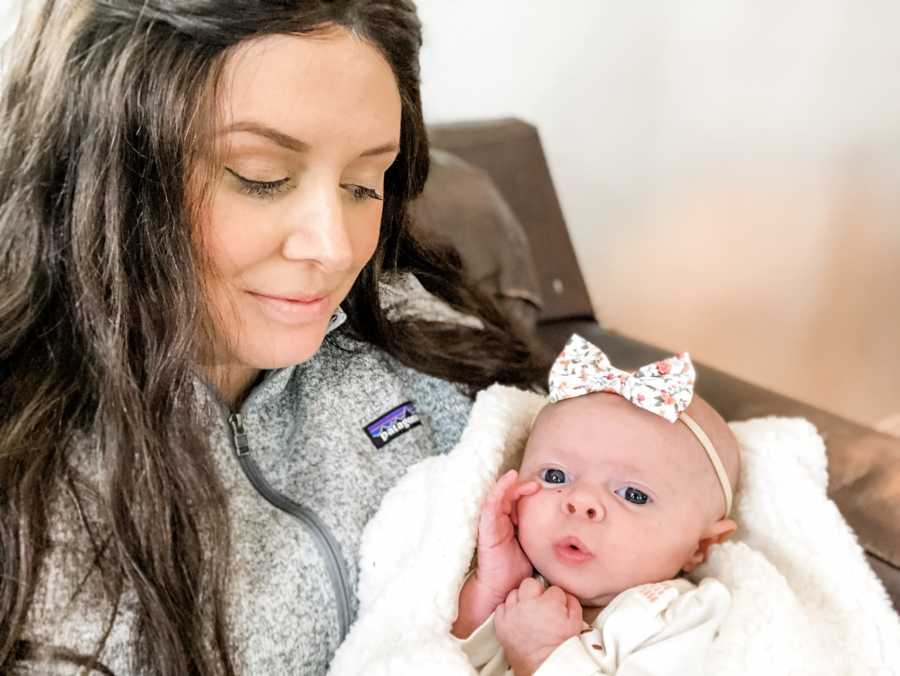 Tuesday, July 23

My surgeon visited our hospital room for the first official meeting. He scribed notes and shared what he knew from the biopsy, and what we would learn from a week of testing now that Elsie is safely on the outside.
My mind would be reeling – and he knew it, and that's why he left the notes.
Mammogram. PET scan. Ultrasound. MUGA heart scan. MRI.
We later learned that the one tumor was one of 3.
Triple Negative Breast Carcinoma.
BRCA1 positive.
Stage III.
No spreading to the lymph nodes.
20 weeks of chemotherapy.
Double mastectomy.
6 weeks of radiation.
Reconstruction.
I learned my diagnosis exactly when I was supposed to, the day I gave birth to my daughter. I wasn't forced to make hard choices for my baby, and believe this tumor was there before Elsie was, but I needed to bring her into the world first.
And the truth is, this baby saved my life. She gave me the courage to say, 'feel this.'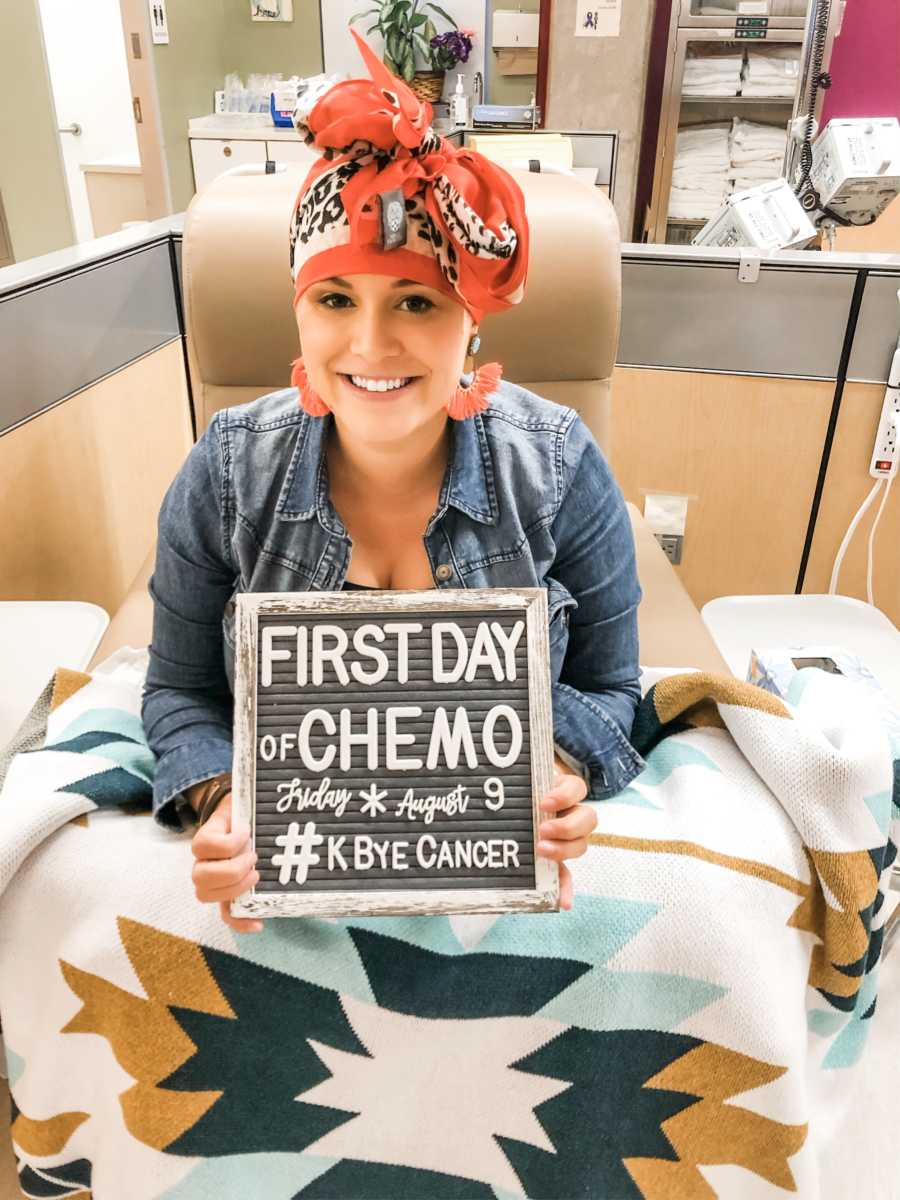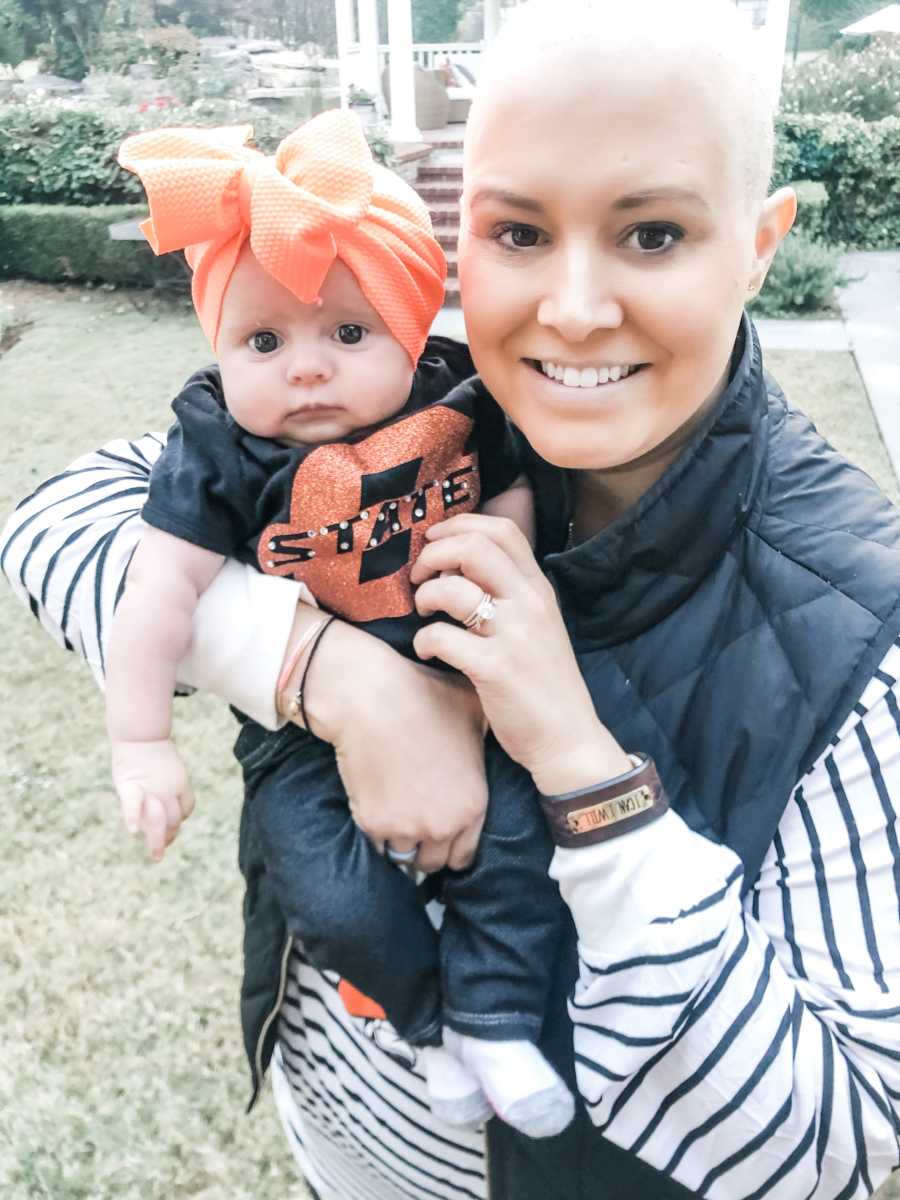 Friday, November 15, 2019

10 a.m.
Today I receive my 8th chemotherapy treatment – I have 8 more to go. I'll spend the day with my favorite nurse, Andrea. My baby will spend the day with my best friend, Stephanie. And, my sweet, quiet husband, will color in his wildlife coloring book while I take a nap brought on by Benydryl.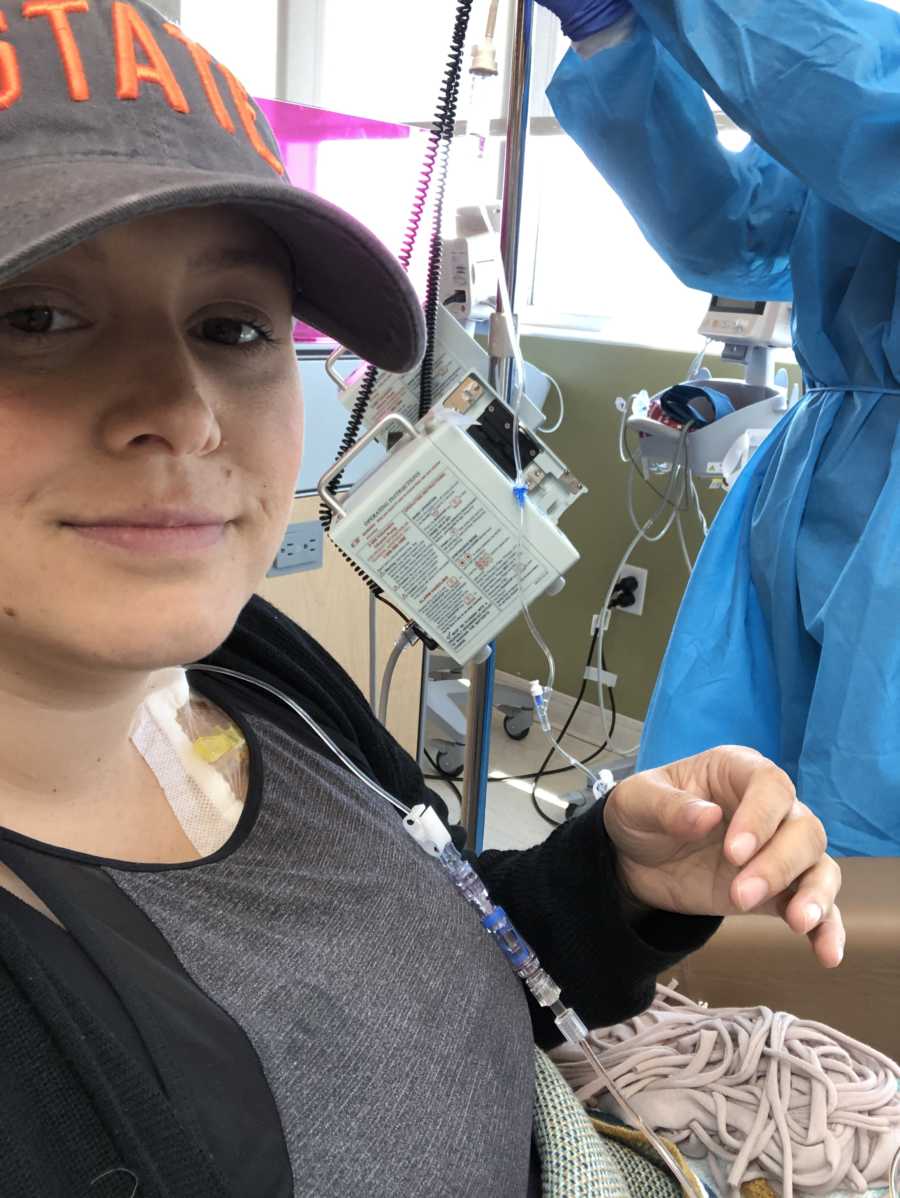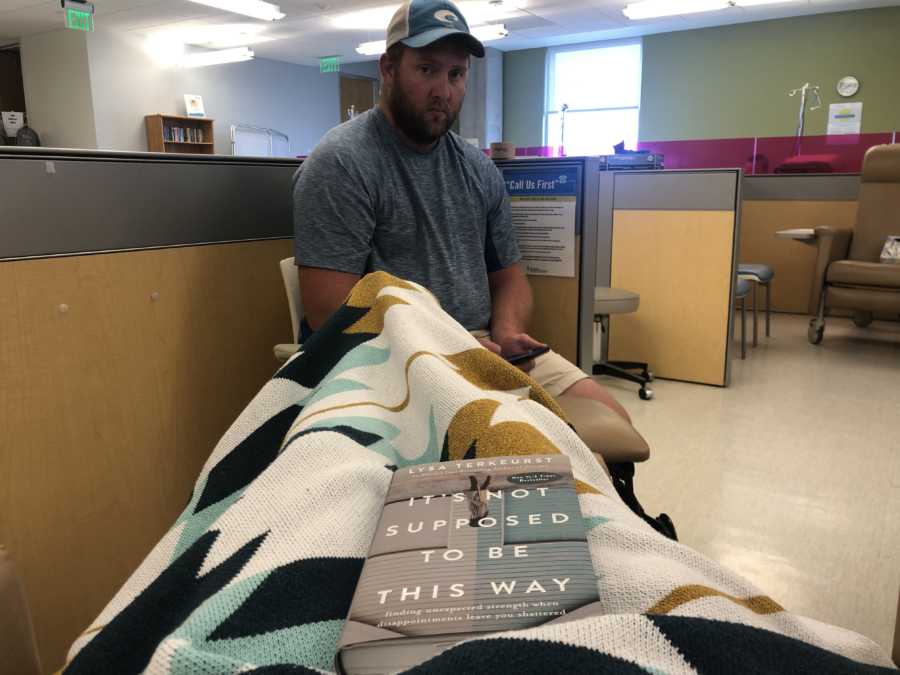 All I know is this isn't fair. Cancer is never fair. It doesn't discriminate because of age, wage, geography, race, occupation, or other factors. It's just doing its job of being the absolute worst.
As an unknowing BRCA1 gene mutation carrier I had a significant chance of getting breast cancer.
It was just in the cards.
And now, it's in the cards to leave my body. Because I have a lot of life to live, and a precious baby to love. And rock. And teach so many things.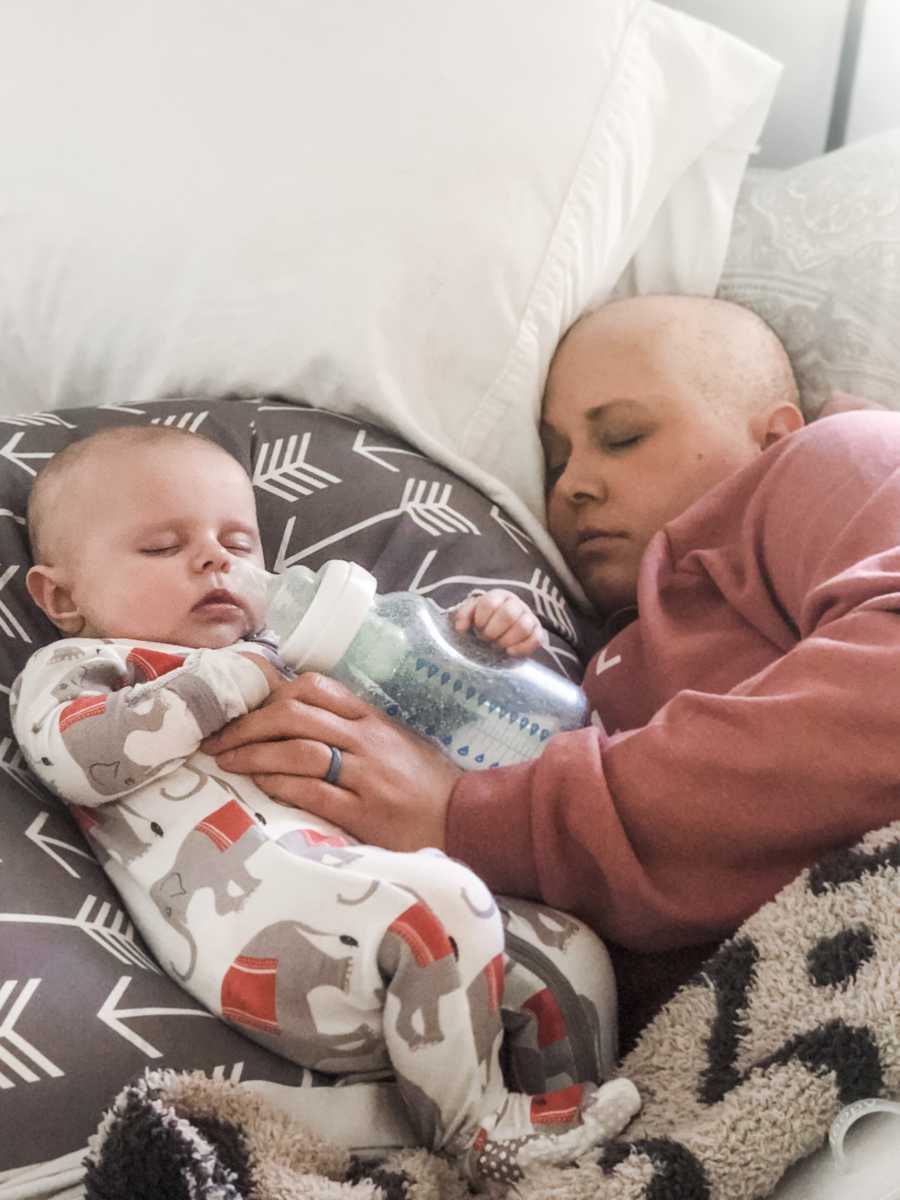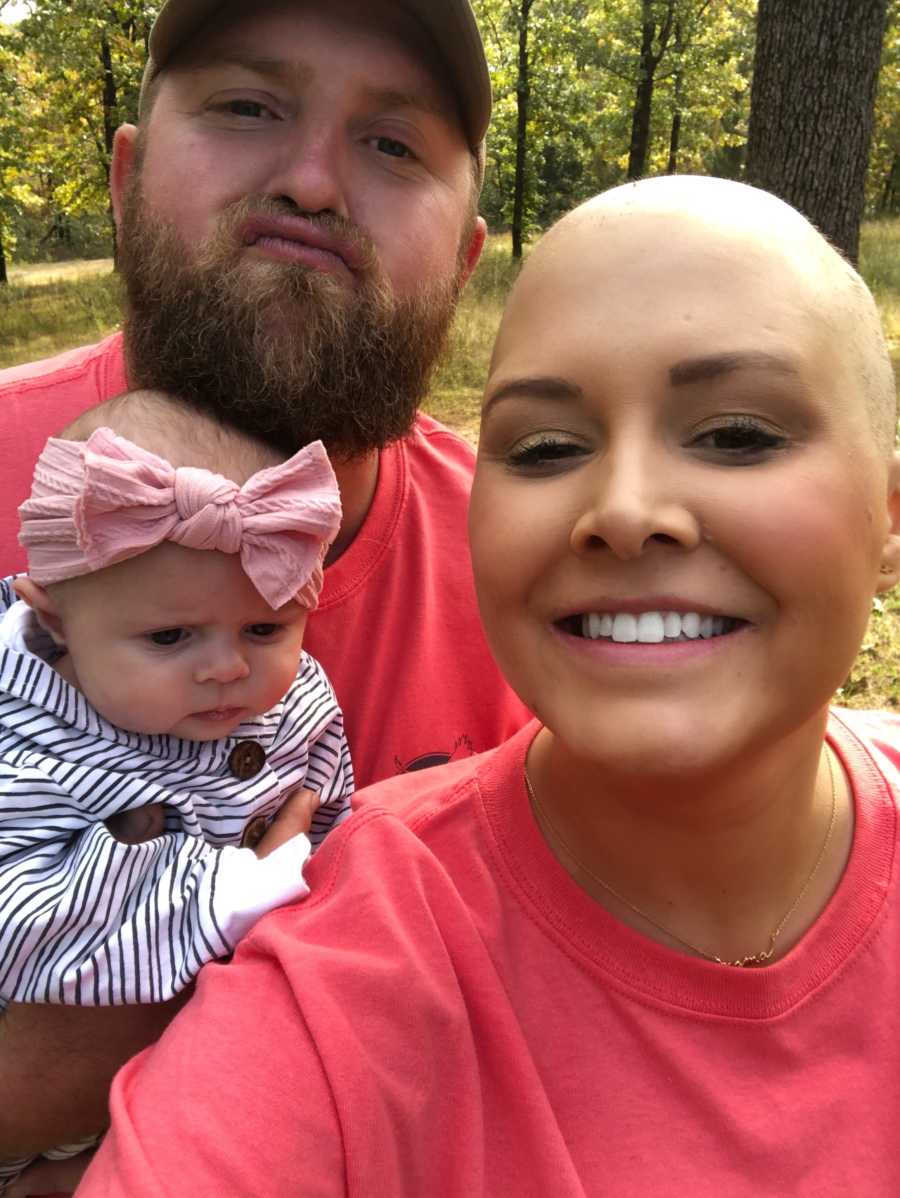 So if you hear anything, it's this:
We don't wait.
We don't wait and see.
We get answers.
Every single time."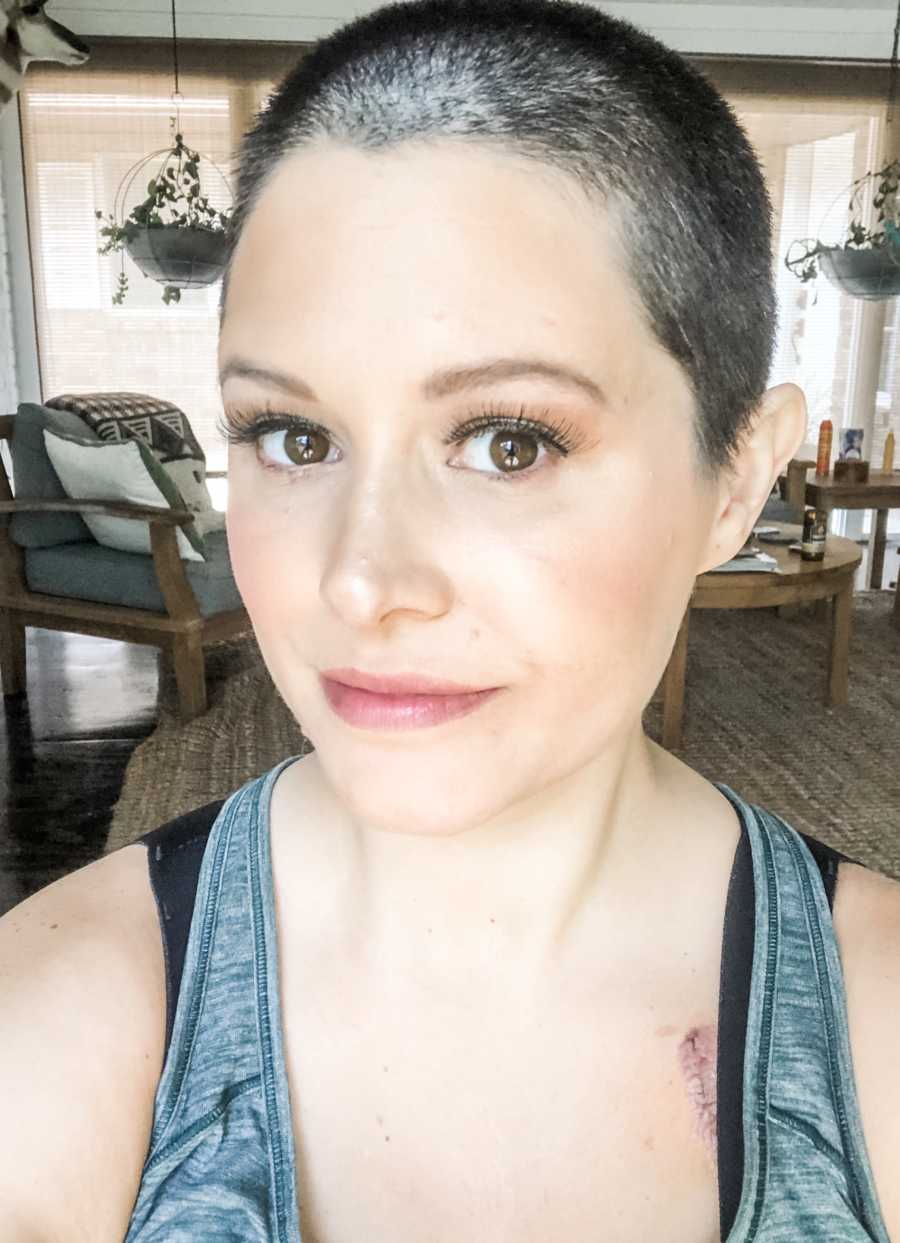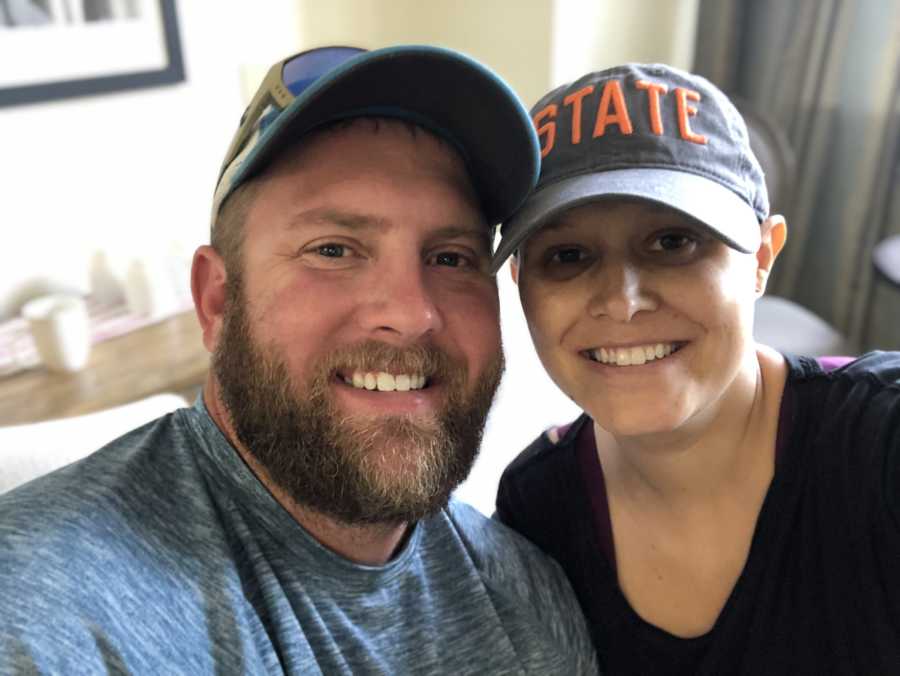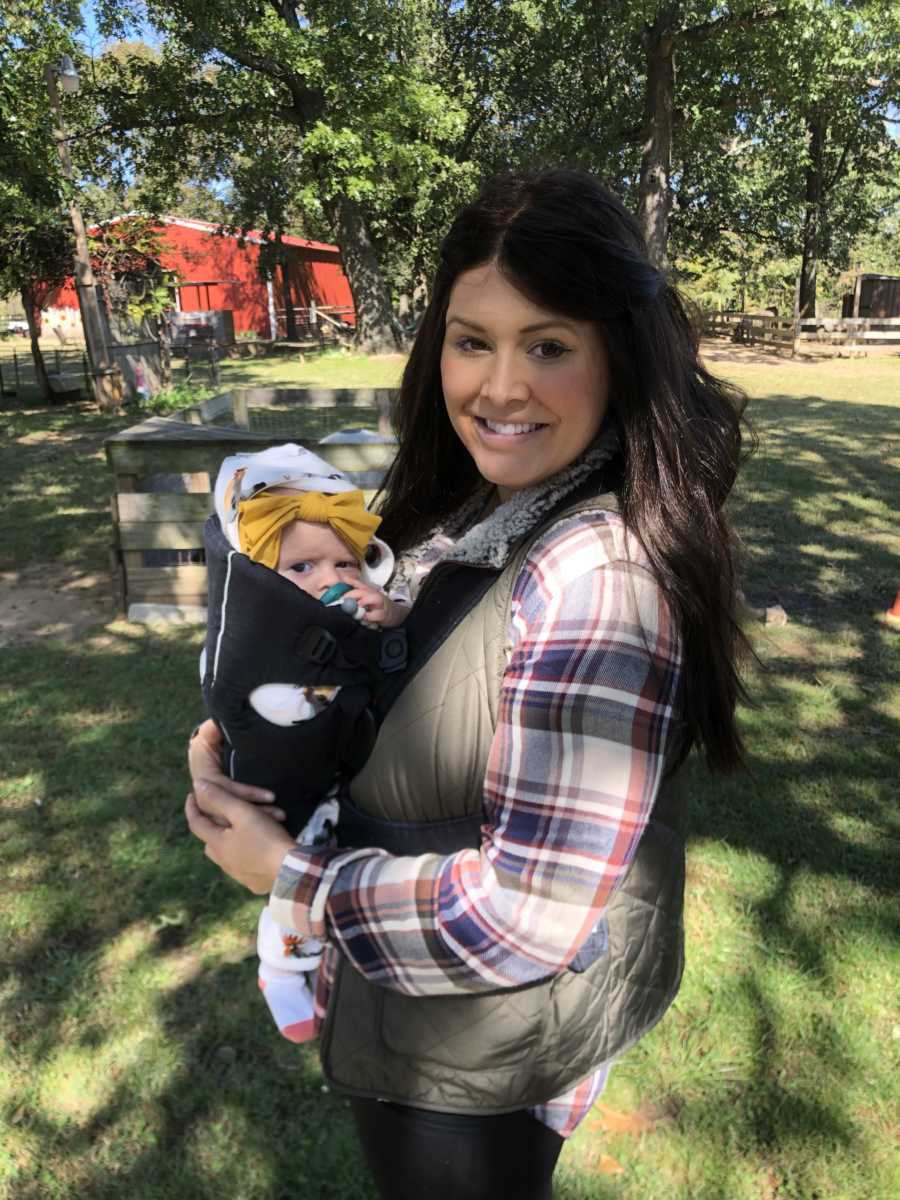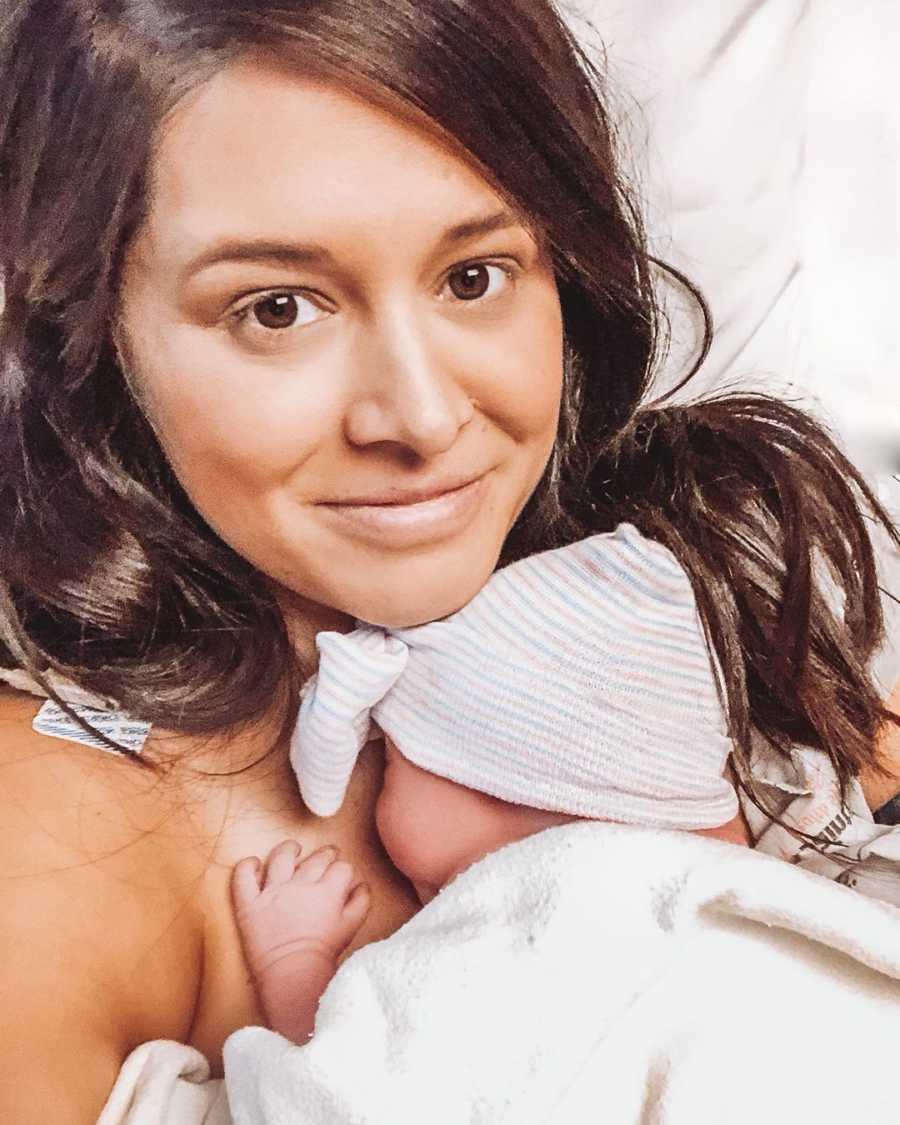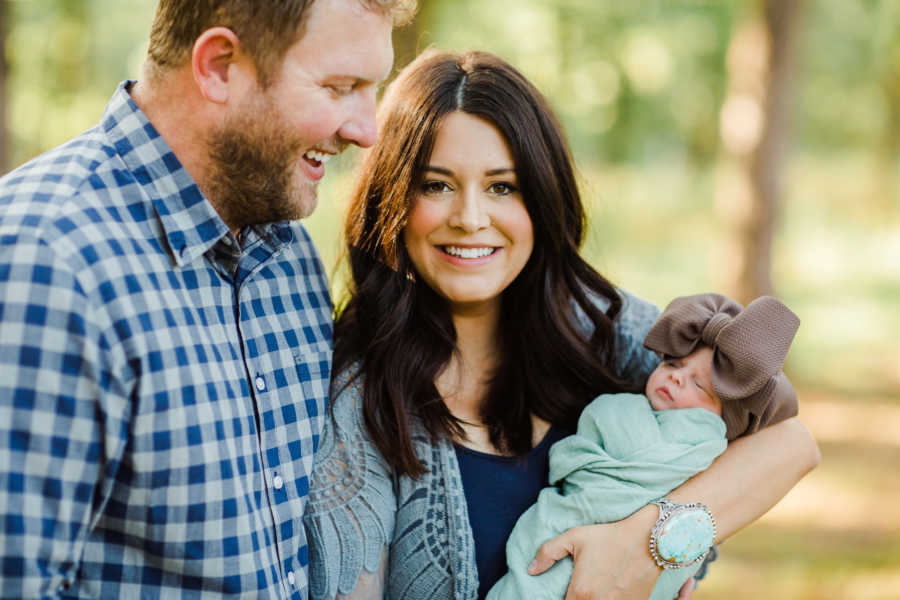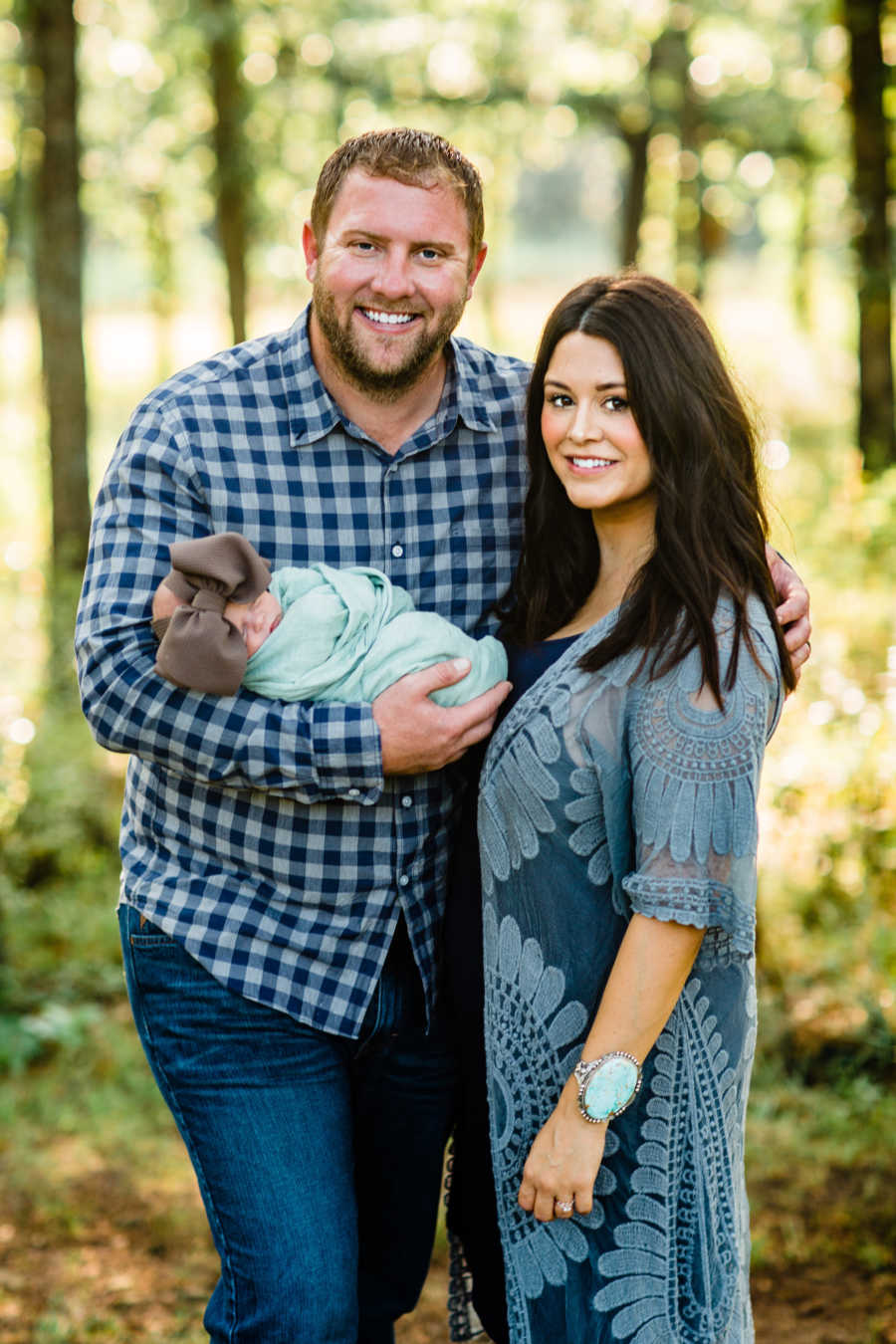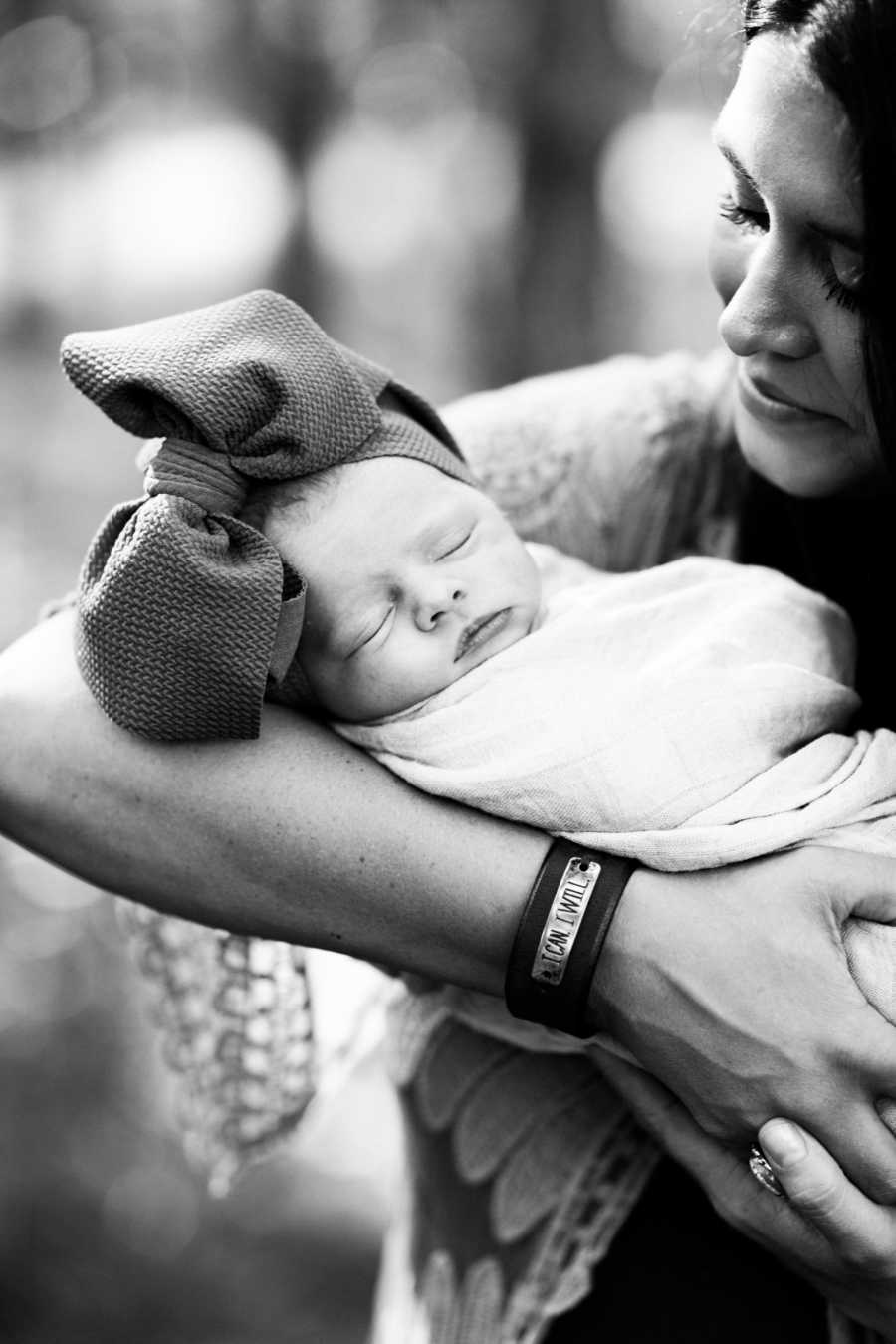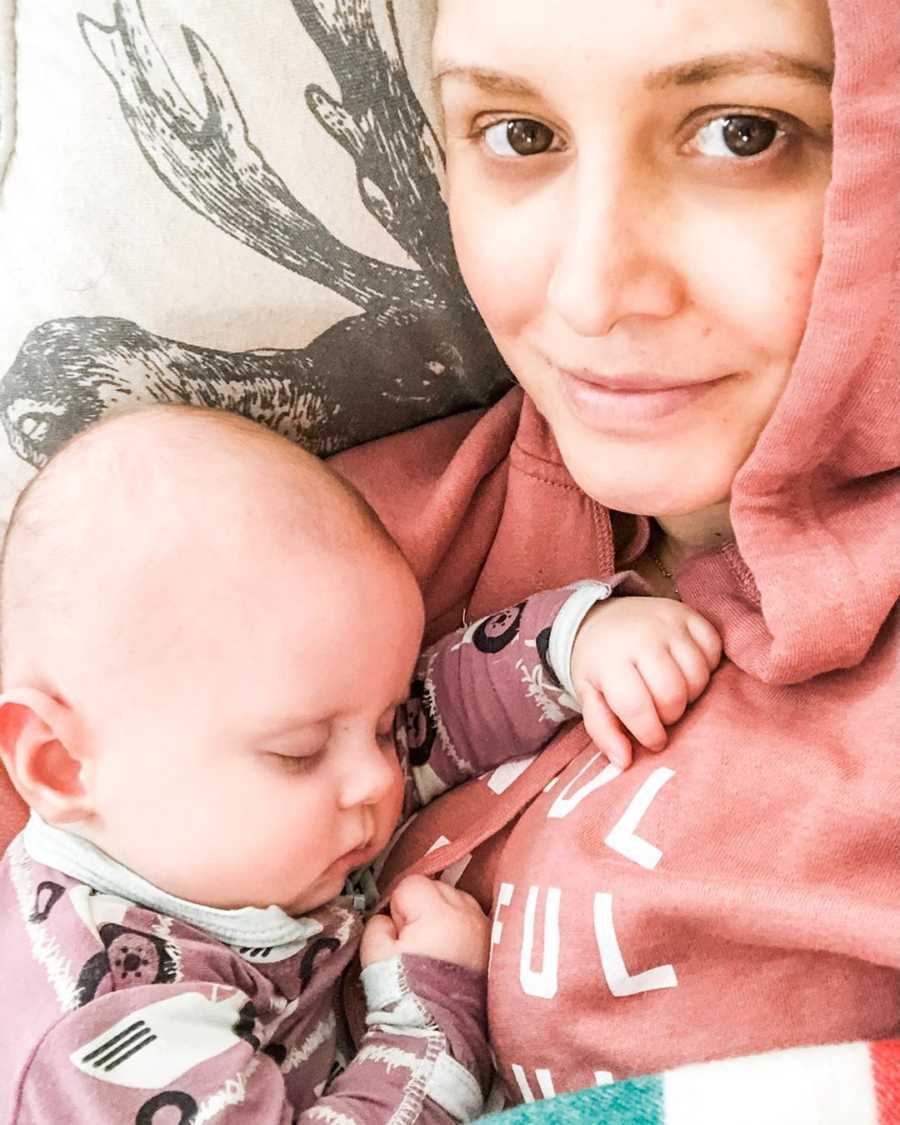 This story was submitted to Love What Matters by Brooke Clay Taylor. You can follow her journey on Instagram. Do you have a similar experience? We'd like to hear your important journey. Submit your own story here. Be sure to subscribe to our free email newsletter for our best stories, and YouTube for our best videos.
Read more powerful stories like this:
'Does it hurt?' I gave birth to beautiful twins, hemorrhaged, and then felt a lump on my breast.': Mom mistakes Breast Cancer for 'clogged milk duct,' says 'cancer may have started this fight, but I'll finish it'
'Mommy, I've been scared to say this, but I have a big bump on my chest.' I lifted her shirt. Sheer horror!': 8-year-old girl diagnosed with breast cancer after both parents beat cancer, 'we are a family of fighters'
Provide hope for someone struggling. SHARE this story on Facebook with family and friends.