"My brother and I were very close. 17 months apart to be exact. As we were growing up, we were always together.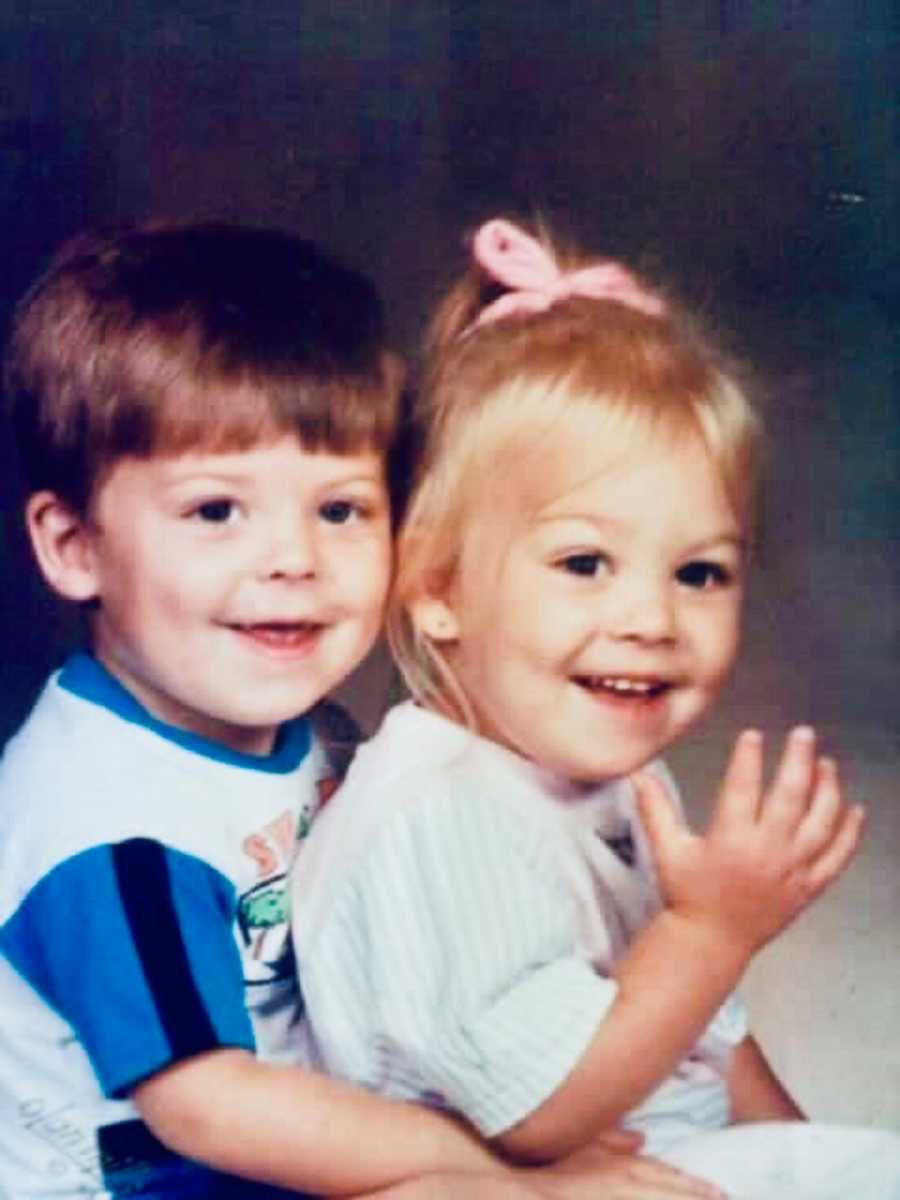 He enjoyed BMX riding with his friends and I loved to watch and take pictures of him and all his buddies. He never struggled in school and always got good grades even if he didn't study.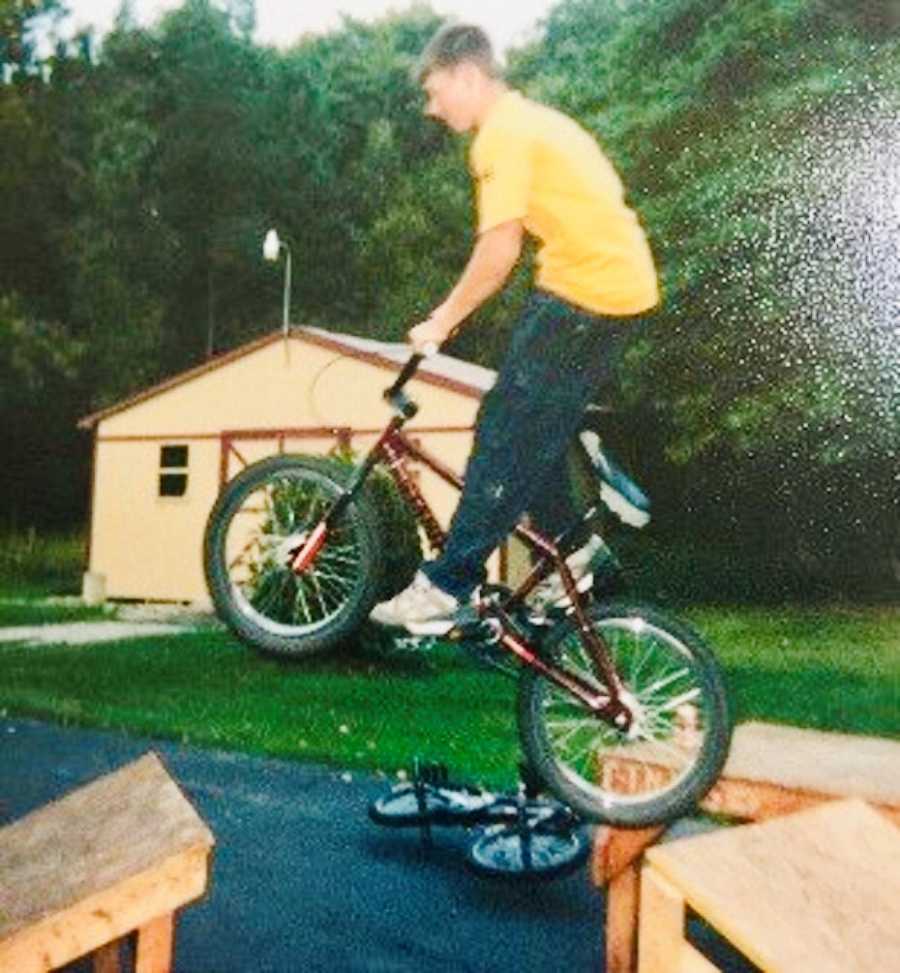 It was during high school when he discovered prescriptions were fun at the parties. I can't pretend like I'm the innocent one, but we were always together and went through the same party crowd. It wasn't until he stopped including me that I knew he was messing with more than just marijuana and pills. He never had it around me, but I could just tell that my brother wasn't the same anymore. It took a few years for our family to realize that his choice was now heroin, and it stole his life.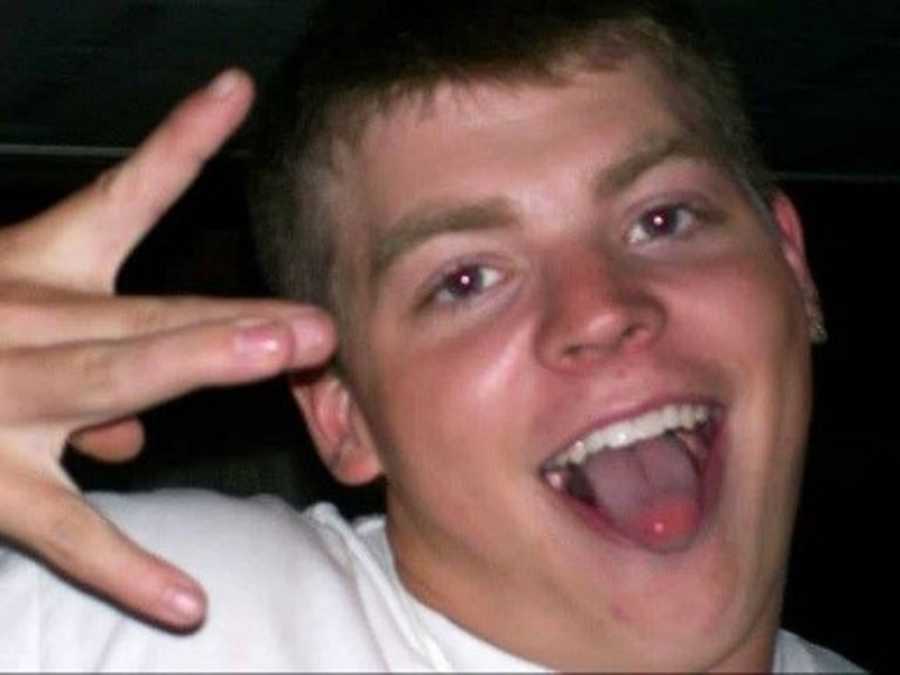 He went through withdrawals and had seizures for years before we ever found out. He did many things he deeply regretted such as stealing from those who loved and trusted him… just so he could get his next fix. I didn't understand why he wouldn't just stop. No matter how hard we all tried in the family, it came to the point where we couldn't help him. He could only help himself. My brother went to rehab. I remember sitting at the hospital late at night with my mom along with his clothes that were placed in garbage bags – waiting to get picked up to get treatment. He went to treatment more times than I can count. Every time he came home – he relapsed. Finally, after going to Erie and living at The Missions he was getting better. My brother was becoming himself again and learning how to live on his own without DRUGS!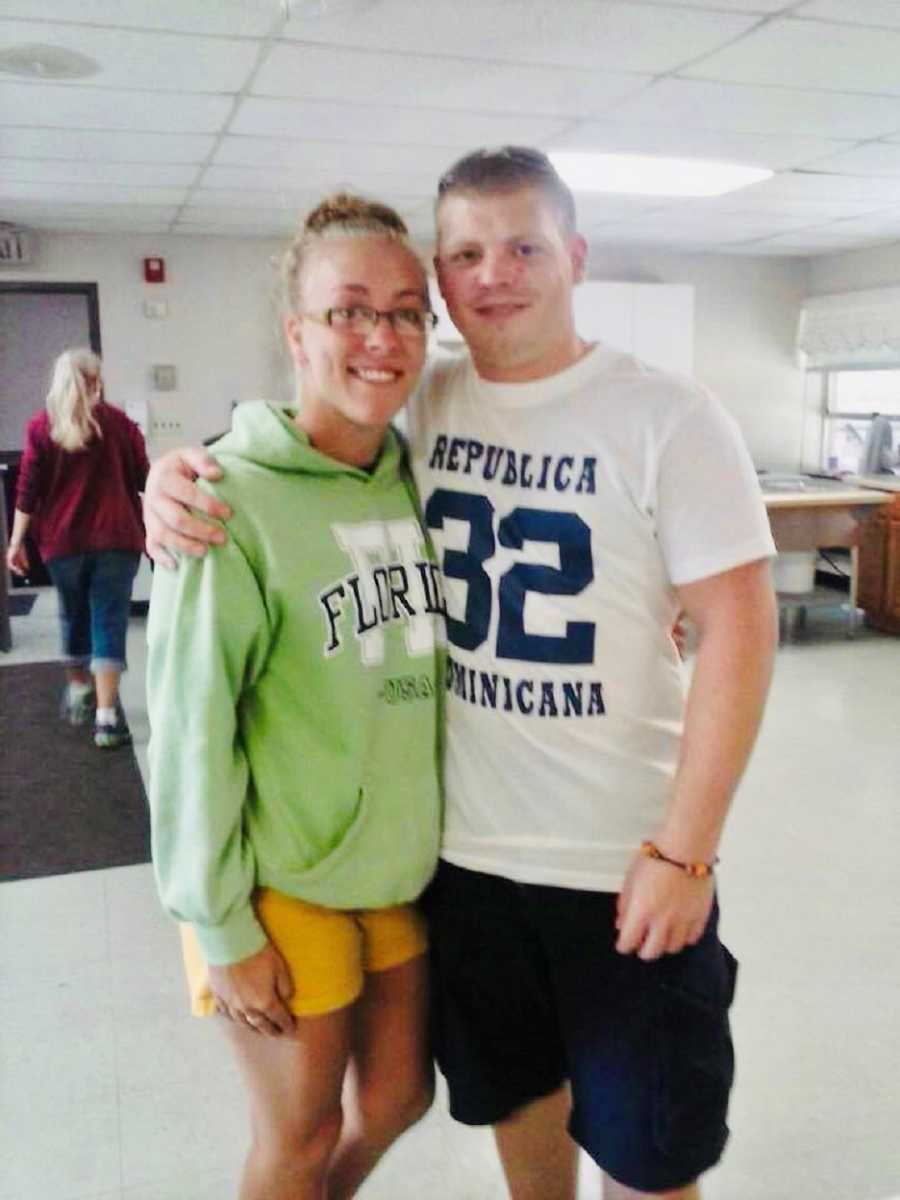 While at The Missions he found faith and got baptized. I remember feeling so proud. I always went up on the weekends to visit and brought him home when allowed. He wanted to share his story and help everyone who was in treatment with him. My big brother had the biggest loving heart, even though he was fighting the demons which would be a fight he would battle the rest of his life.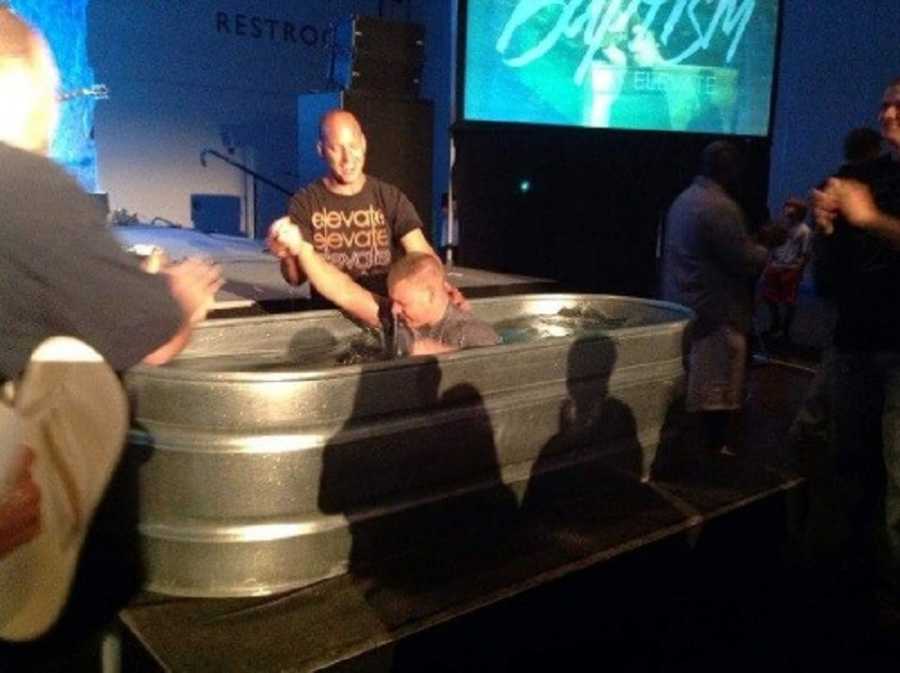 After being clean for two years, he was ready to come home, but no one would take him. I of course would never let him be homeless, and he stayed with me and my son to get back on his feet and start a normal life.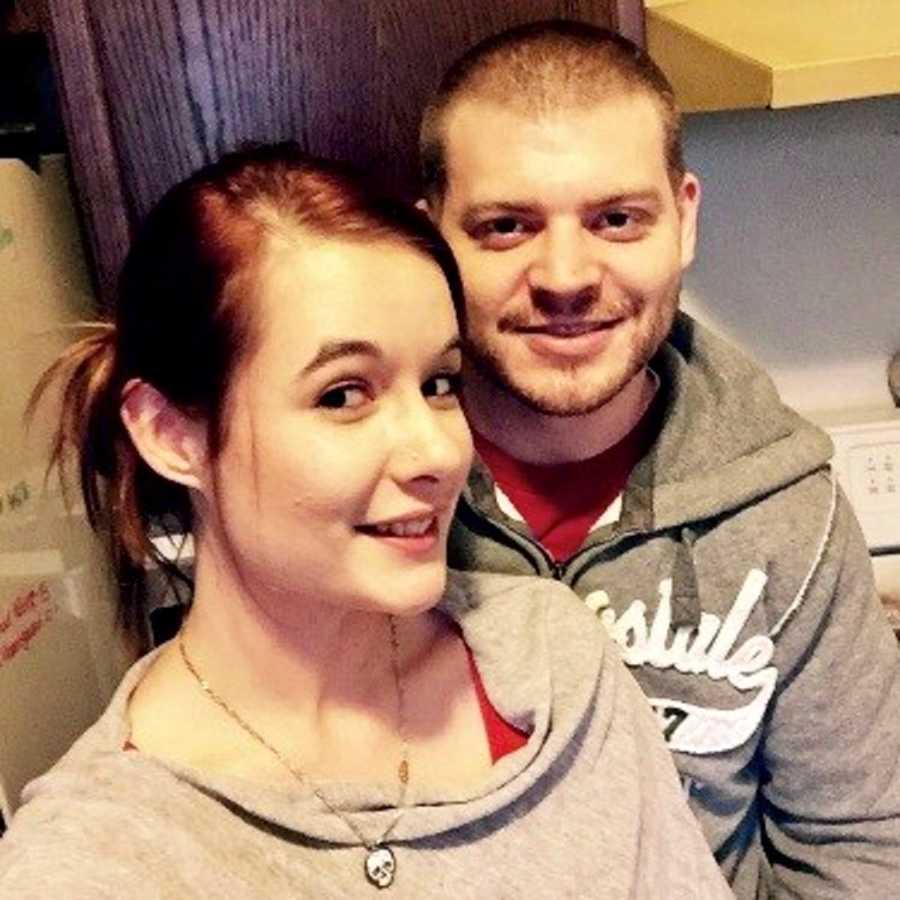 We had our ups and downs, but a few months into him staying with me, he found a job and worked as much as they would allow him too. He was always trying to stay busy and make money.
Everything was falling into place just perfectly for him. He got a job, bought a car, fell in love, and got his own place. He was even thinking about starting a family! Finally, my brother is BACK! The old James.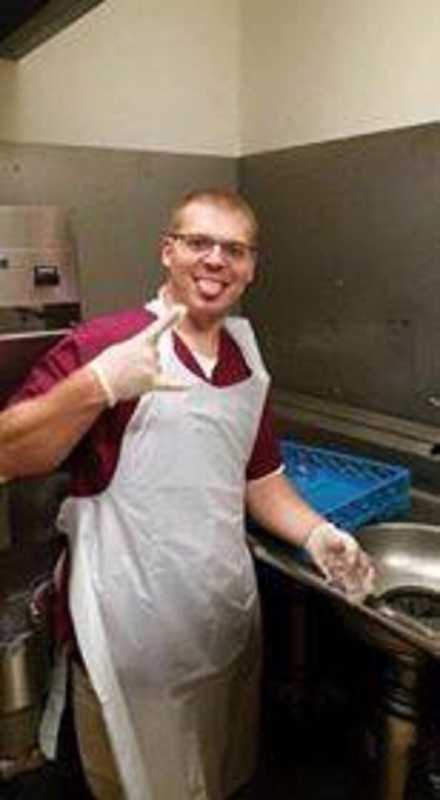 Around this time, the holidays were approaching quickly. After our Thanksgiving dinner, we took the whole family to the mall to get a picture with Santa. Little did we know that would be our last family photo.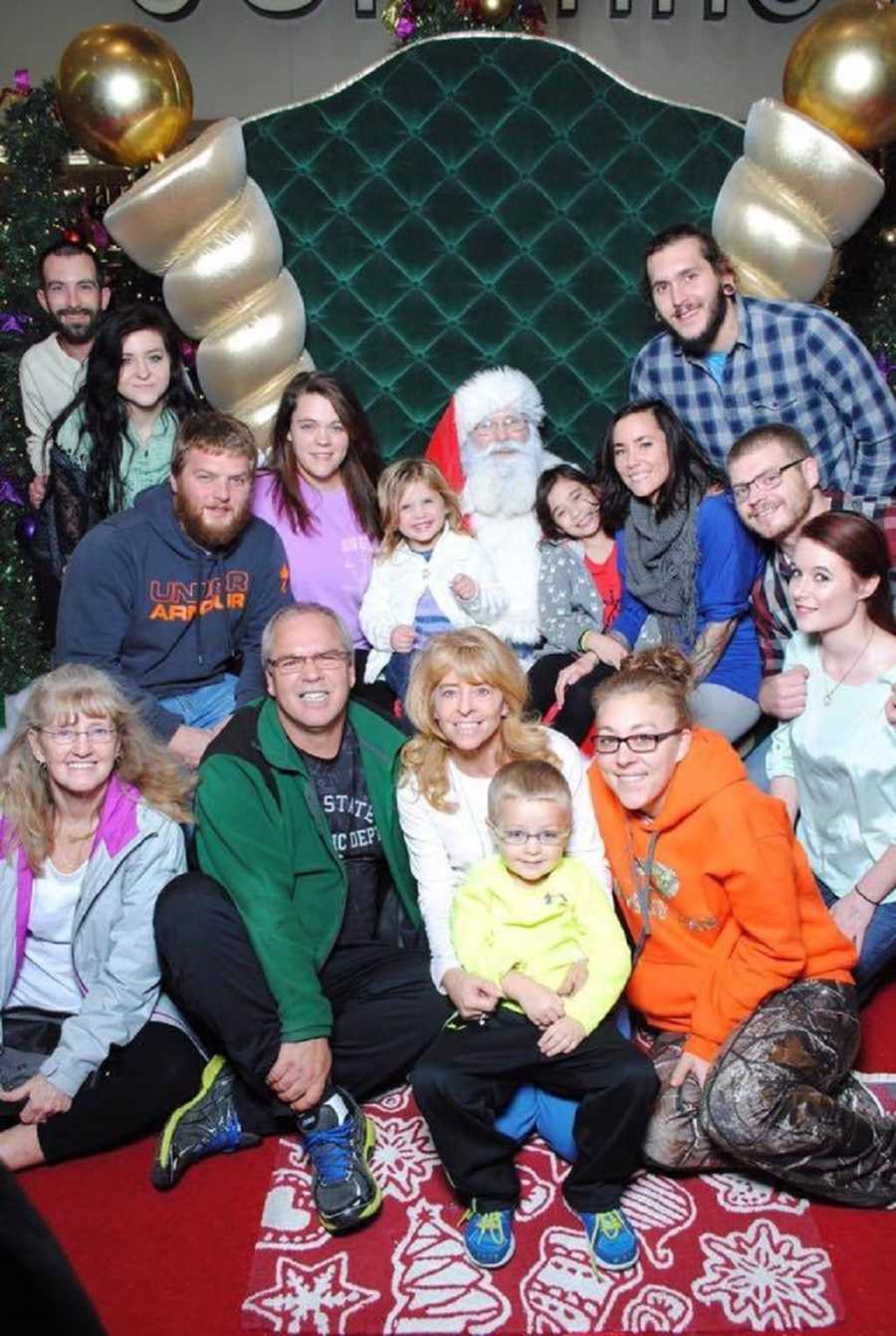 Two days later on November 29th, he tried to call me, but I was asleep and missed his call. I figured I'd call him in the morning since it was getting late. Then my mom called.
'Get to the hospital immediately,' she said.
I knew it was about him. I didn't know the situation, so I got there in 4 minutes.
My mind was racing. All I could think of was that he and his girlfriend probably had a fight and that he had gone out and used! 'We'll know more soon,' I thought. Then the doctor came in.
They had our family in a side waiting room off the emergency room which I've never been in before. I knew it must be bad.
'We did everything we could, but he has passed away,' the doctor said.
I walked into his room and he was just lying there, still intubated, but gone. He was still warm. That very moment, my family was broken forever!
My mom and I were the first to walk in his room. My heart dropped. I couldn't hear what anyone was saying – all I knew was, this was it, this is goodbye. I ran my hands through his hair because he always kept it clean cut and I love the way it felt.
I whispered in his ear how much I loved him. I checked his arm, and I noticed  there was a needle mark. I don't know how I held myself together from trying CPR on him myself, or just SCREAMING his name, praying he'd just snap out of it.  This was my family's worst nightmare!
I wanted to give my mom her time alone with him, so I rubbed his feet and I walked out of the hospital. I fell to my knees in the parking lot and just screamed and cried. A nurse came out and asked if I was going to be OK. That's when I turned around and noticed our little sister in the ER entrance. I ran to her and held her and we cried together. I couldn't handle it.
I went back in and I got the numbers out of his phone that I needed, and I went back to my house. I called my stepbrother and my stepsister and they immediately came to my house, along with my friends. My boyfriend at the time was already there and wasn't expecting me to come home with this news. My little brother and I called all the people who he was in contact with, and of course nobody had any answers for me as to what happened. I may never get the answers I want to hear. It's not that I'm looking to press charges, it's just that I want a piece of mind. I want to know why you left him alone and took the drugs off of him. In my mind, if the EMT knew it was an overdose, then there is a chance he would still be with us. But he's not anymore.
If only the doctors knew it was an overdose, they may have been able to save him. But his 'friends' he was with took all of the heroin and utensils and left him in his car alone. You may think just because you're with your friends that you grew up with, you would be safe. But none of them stuck around or even helped.
When you're an addict, your friends don't even care – they just don't want to get caught. I hope that one day his story can be truly heard, and he can help all the addicts he planned on helping himself when he was alive.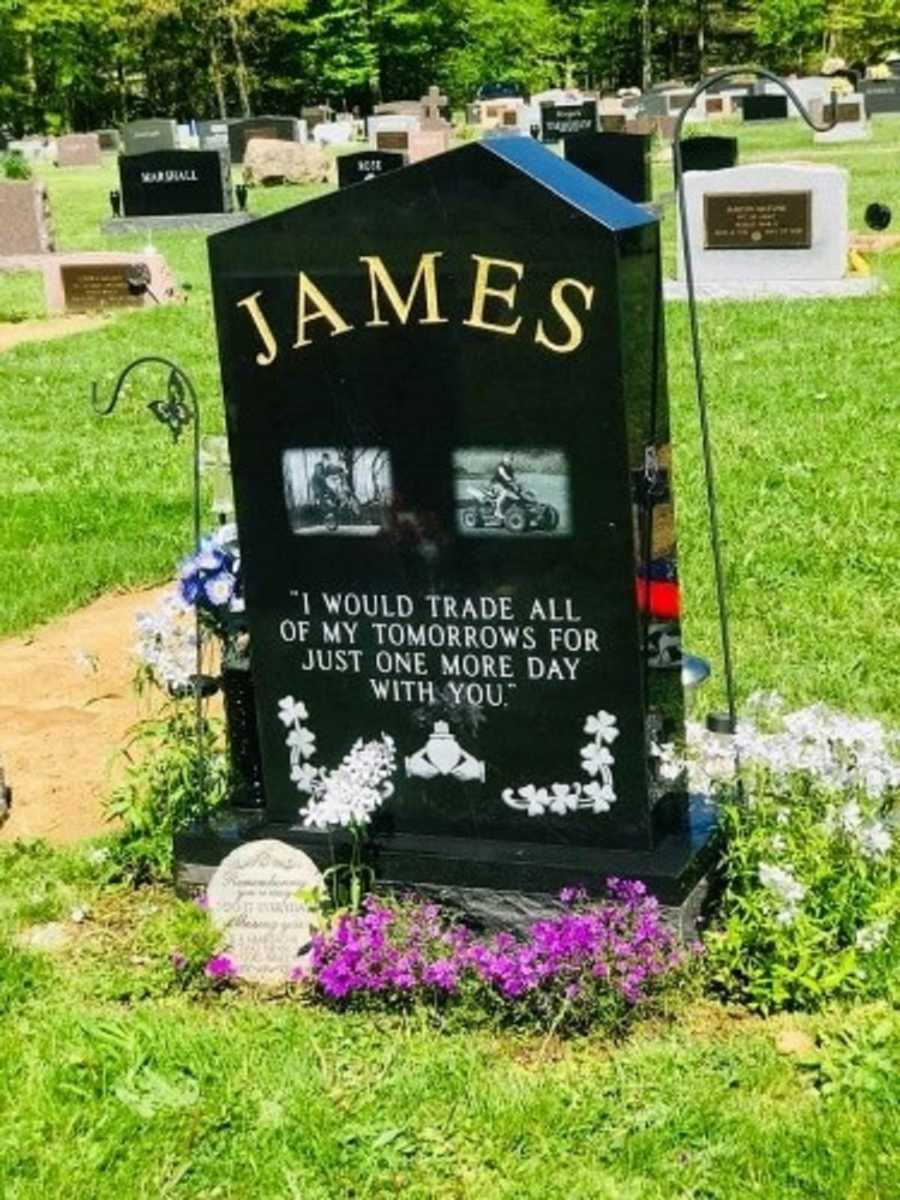 We now spend our days at the cemetery to talk to him. It will be 4 years this November that he's been gone. They say time heals your pain, but I believe it just changes your whole life and the pain will always remain. It's time everyone comes together and speaks out against addiction. Always let them know you're there for them, but it's what they choose that will either be life or death. I would do anything to have him back, dealing with the worry again, and wondering where he was and if he was okay.
I'm not looking to press charges, my brother knew what he was doing and is the only one to blame, but I do blame his 'friend' for leaving him in that state and letting the medics scramble for a cause as to why a healthy young man of the age of 29 wasn't breathing. All I want is a peace of mind. Our family deserves it. We have been through enough.
He left behind his parents, three sisters, a brother and two nieces, a nephew and his god son whom he ADORDED. Since then, he has missed one of his sisters getting married, his brother getting married and having his first child, and another niece coming this July, and his baby sister getting married next September, many birthdays and holidays. Our lives have been flipped upside down forever.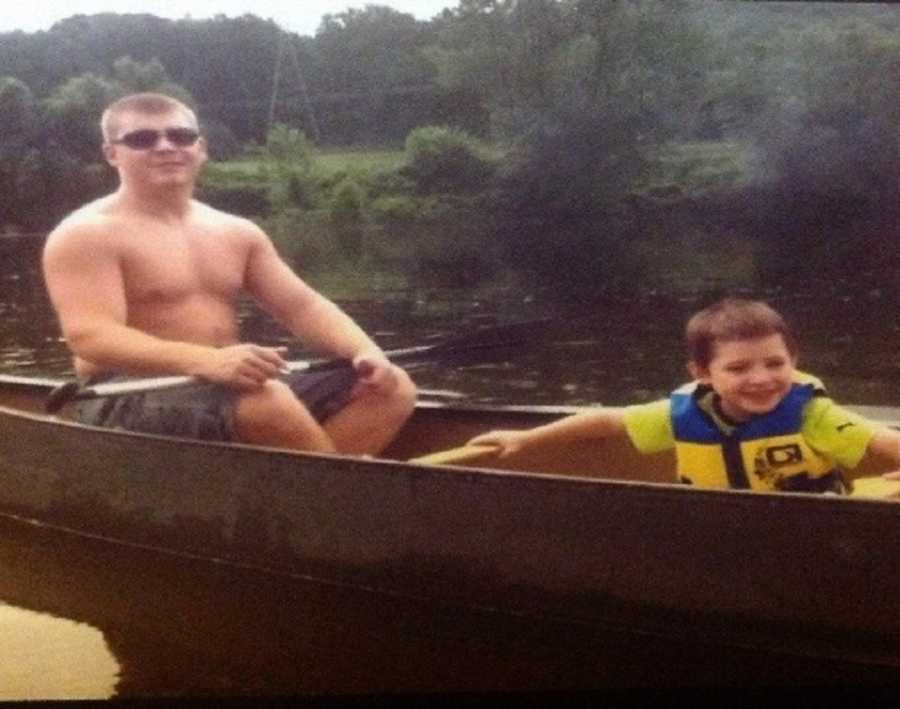 We didn't know that 2015 would be our last year with him, his last birthday, and his life, all gone – over one stupid decision. I'll forever miss him jumping out from behind a door and scaring the crap out of me, his random headlocks or a punch in the arm just because… I am happy he no longer has to fight this addiction and is hopefully in a better place with the rest of my family.
My whole family has been ripped apart by this horrible drug. It needs to stop. One day we will all be together again, I hope. Until then, I'll try and help spread his story and hopefully it could help someone or encourage them to make better decisions and choose a different path in life. Just like my brother did, but not make the same mistake."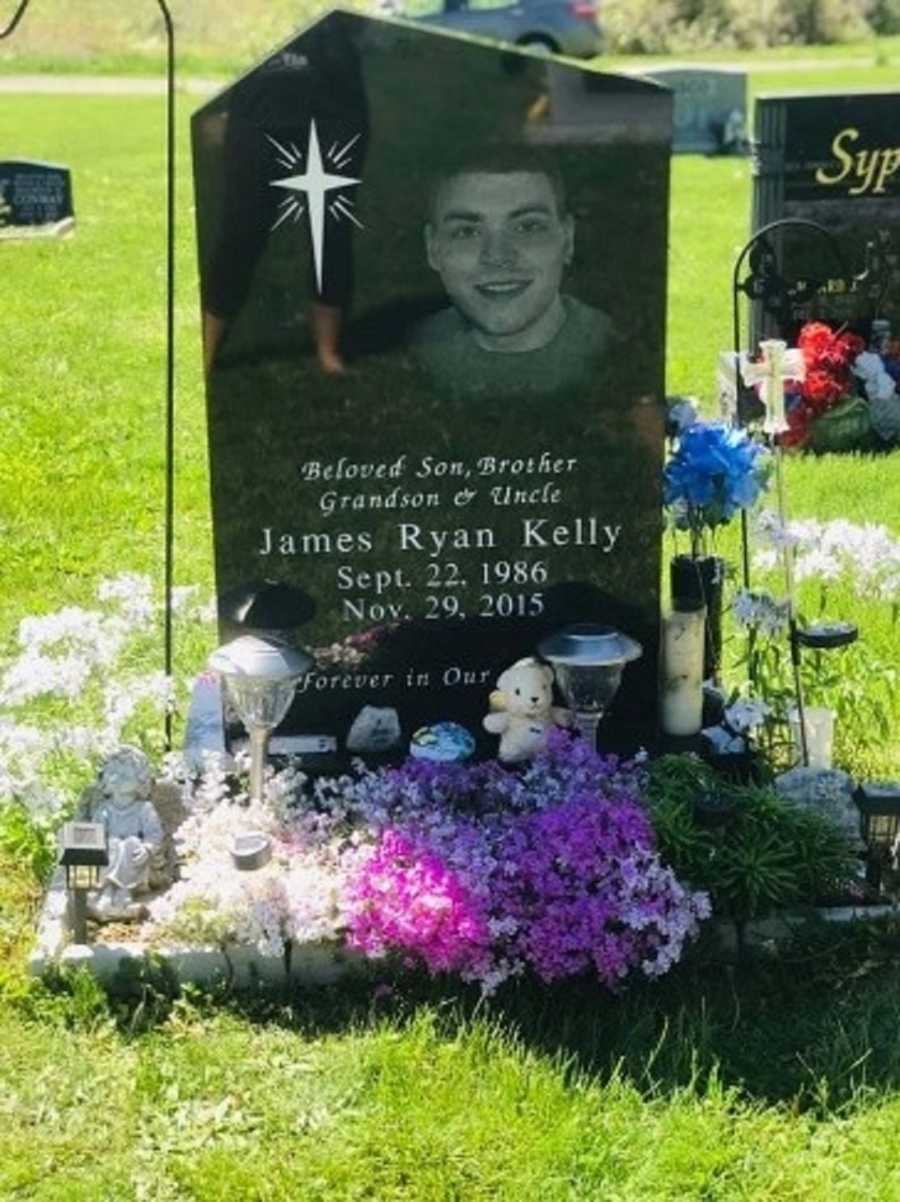 This story was submitted to Love What Matters by Melissa Kelly of Pennsylvania. A version of her story originally appeared on this addiction recovery Facebook page. Do you have a similar experience? We'd like to hear your important journey. Submit your own story here, and be sure to subscribe to our free email newsletter for our best stories.
Read more compelling stories of people battling addiction:
'My dad was married and had an affair with my mom. I became the product of their affair. On the outside, we looked normal. But behind closed doors, dark secrets hid. My life quickly took a turn.'
'Hun, whatcha doing? You ok in there?' Silence. 'Hun…?' I tried turning the knob. Locked. My heartbeat grew faster. My voice got louder. I banged my fists on the door. I couldn't save him.'
'My boyfriend screwed the windows and doors shut while I was sleeping. I made a split-second decision to throw myself backwards out the window to get away.'
Do you know someone who could benefit from this story? Please SHARE on Facebook to let them know a community of support is available.