"This is how I met my son for the first time. I didn't hold him in my arms moments after he was born. I didn't even realize he was alive before he was whisked off to the NICU. I met my son for the first time, thanks to this picture. A picture that was taken by our nurse.
In the chaos of a traumatic childbirth, doctors were busy saving my life. Hours later, I woke up in the ICU, lucky to be alive. For the next 24 hours, I was in a daze, my body trying to recover from a near death experience while my heart was longing to be with my children in the NICU. At that moment, a nurse walked in, making the trek from a different building and several floors away. She handed me a stack of pictures, my first glimpse of my tiny premature babies.
'I thought you would like to meet your children,' the nurse said with a smile.
The same labor and delivery nurse that was in my room the day my children were born, visited my children in the NICU. She snapped pictures and then made the long walk to the ICU ward, to introduce me to my babies. She knew I was too weak to visit the NICU and hoped that seeing my children would help me heal.
These nurses are there for the happy moments when the miracle of life unfolds. They always enter the room with a warm smile and make sure mothers are comfortable. But it's when life's uncertainties arise, that I'm most grateful to our nurses.
These nurses don't clock in and out on schedule. They work long days and take home the emotions they witness. They never forget the children who are born in the hospital, but never get to go home. And they never forget those grieving families, often weeping alongside us.
Nurses see the worst moments in our lives, but also life's sweetest memories. They teach us how to nurse our babies and how to swaddle them, and they are parents to our children when we can't spend every hour at their isolette.
In honor of National Nurses week, make sure to thank a nurse. Not just today, but every day. These nurses are just doing their job, but in the process, they are touching lives with every family they meet."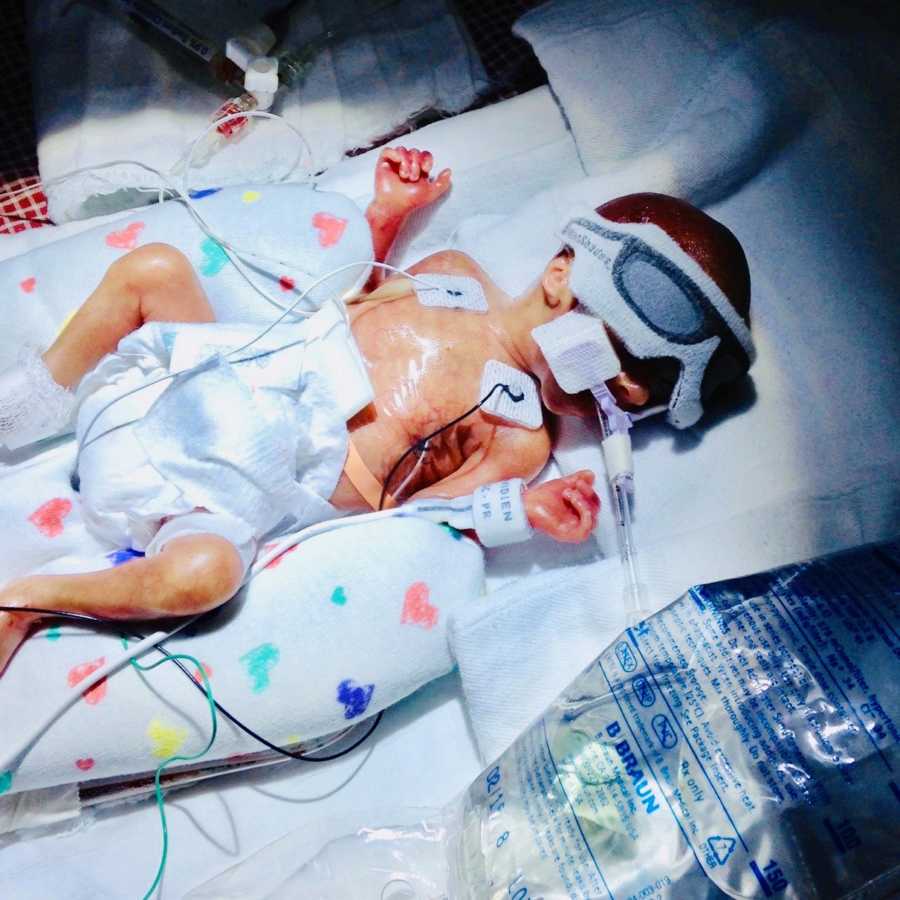 This story was written by Stacey Skrysak, an award winning television journalist based in Illinois. You can follow her on Facebook, Instagram and Twitter. Submit your own story here, and subscribe to our best stories in our free newsletter here.
Read more about Stacey's triplets:
'I received a message. My entire body began shaking. To the woman who called me SICK for talking about my children who died, my heart hurts for you.'
'I walked into my daughter's room and instantly spotted that paper from the past. Seeing the 7 digits and extension took my breath away.'
Show a nurse you love them! SHARE this touching story on Facebook with your friends and family.