"After graduating from university with a sports science degree, I decided to move to Bangkok, Thailand. Not long after, the post-university blues kicked in and I fell into a deep dark hole of depression. Not having any routine revolving around my studies left me feeling like I had no sense of direction or purpose. For the first time in my life, I felt lonely and isolated. My mood was so unpredictable. I would blow up and lose my head in the smallest petty situations.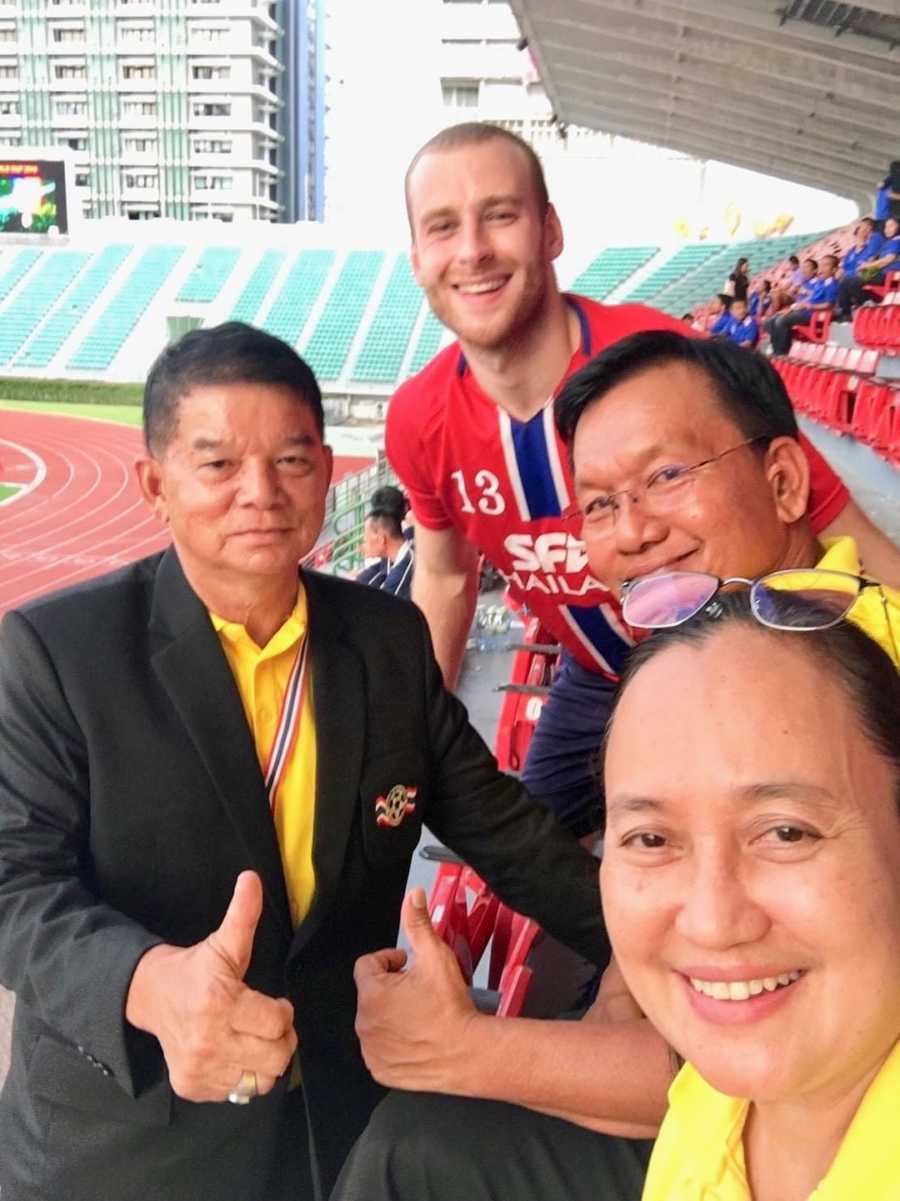 Some close friends started to distance themselves and those who stayed would comment on my behavior and even call me 'bipolar.' It got to the point where I didn't want to exist anymore, and I knew I had to make a change fast and reach out for professional help. This is where Baz Yafai (an NLP Life Coach and personal trainer) came into my life and literally transformed my mindset, and in turn, my life.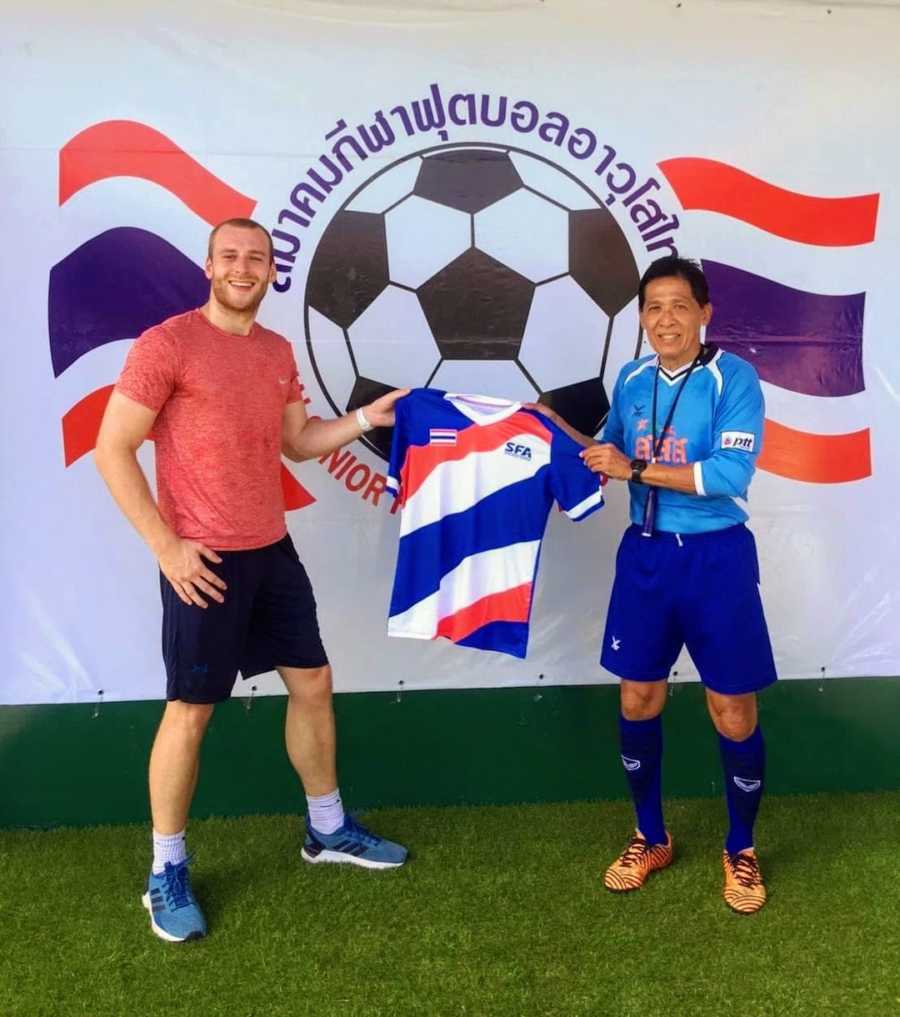 His therapy sessions helped to tackle the depression and anxiety mentally destroying me, and it was actually his idea that I should start doing some work for charity. He told me, 'The true form of happiness comes from helping others.' And wow, was he right! Thank you again, Baz. Please support and follow him here.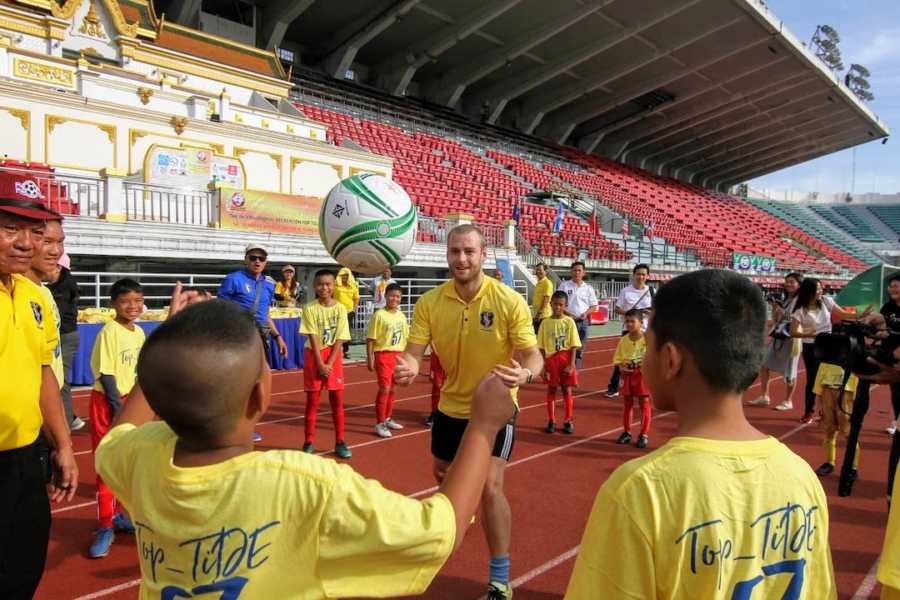 So, this is where my journey of charity work and giving back to community started. Not long after I had started therapy sessions, I was lucky enough to have the pleasure of meeting Thepitak Chansuthep, the President of the Thai Senior Footballers Association. After chatting with him about his charity-run business aimed at the more mature Thai citizens, I told him about my coaching experiences in USA working with children ages 3-16.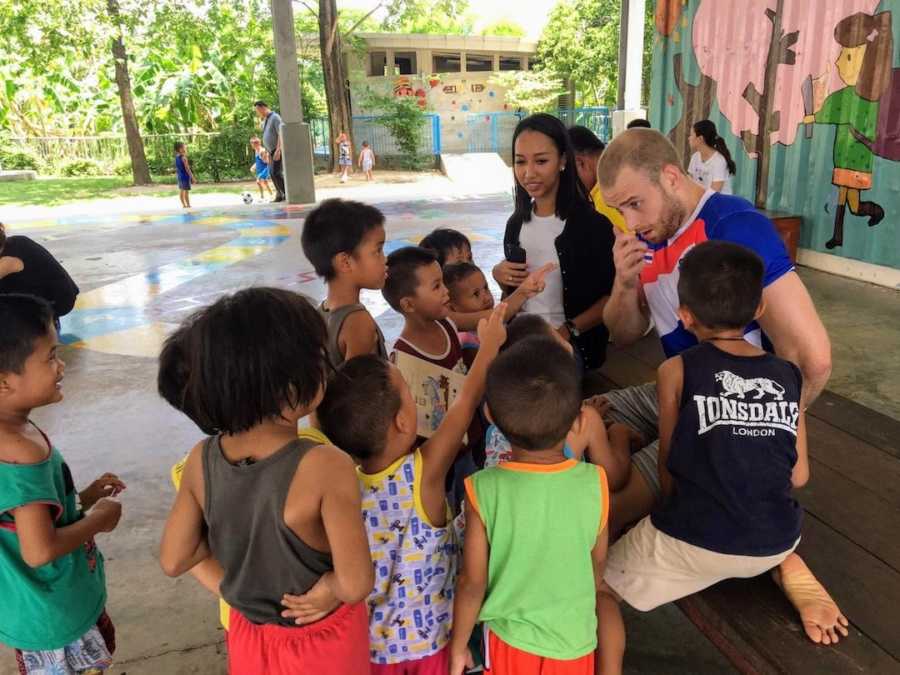 I expressed my desire to give back to the Thai community and made him an offer—I proposed I direct some charity football tournaments with a focus on having fun and teaching English to the children. After bouncing a few ideas around, he was able to see my vision and good intentions, and he shot out of his seat to shake my hand. He accepted!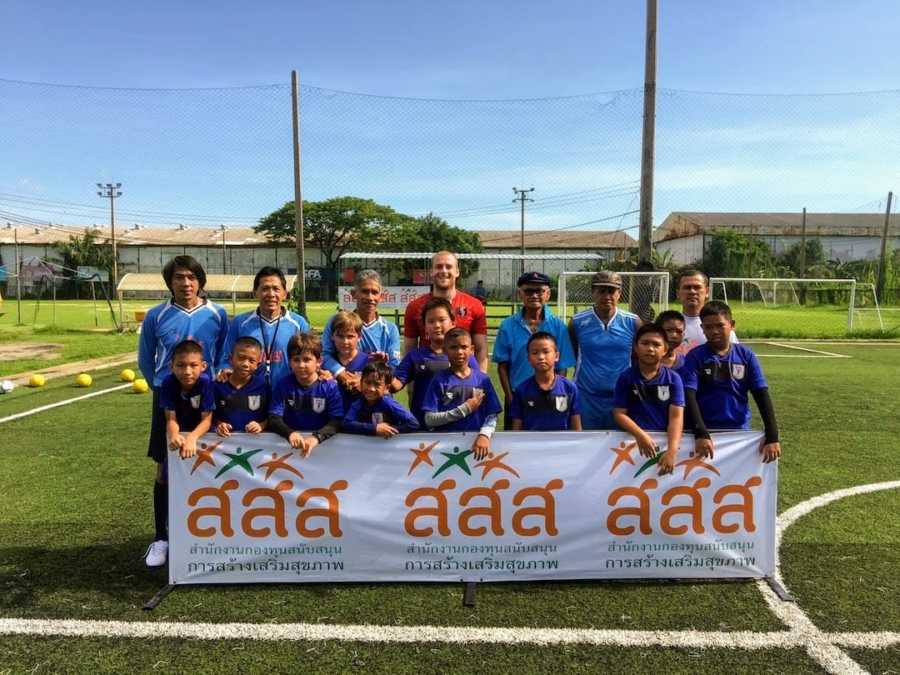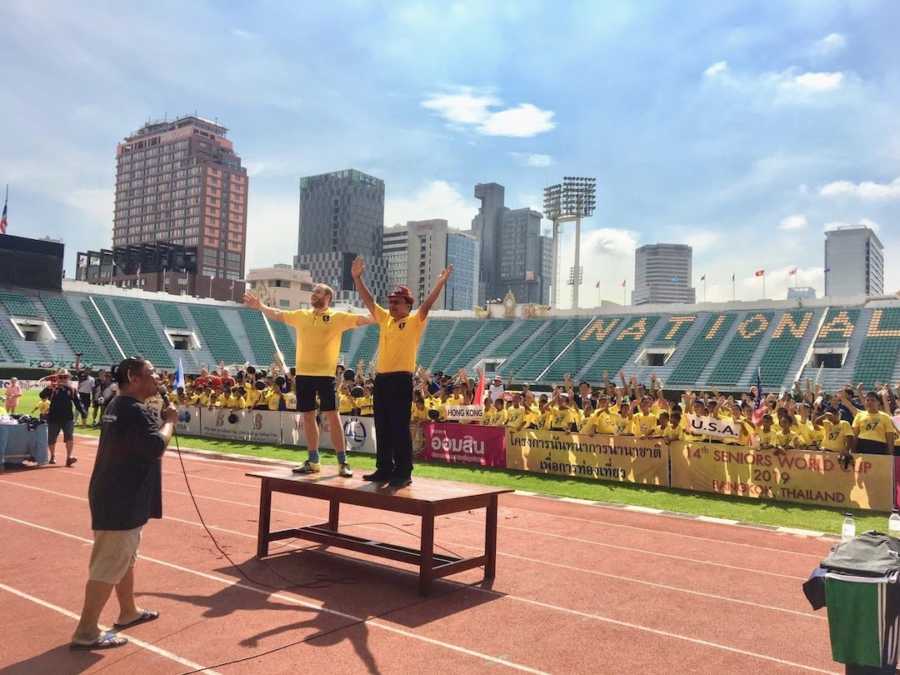 We partnered up and decided to run charity-based football tournaments, but this time only for the less fortunate Thai children, with a strong focus on also developing their English language skills. Over the last few years, we have successfully ran many charity projects, gaining sponsorship from Honda, Singha, FIFA, Toyota, and more.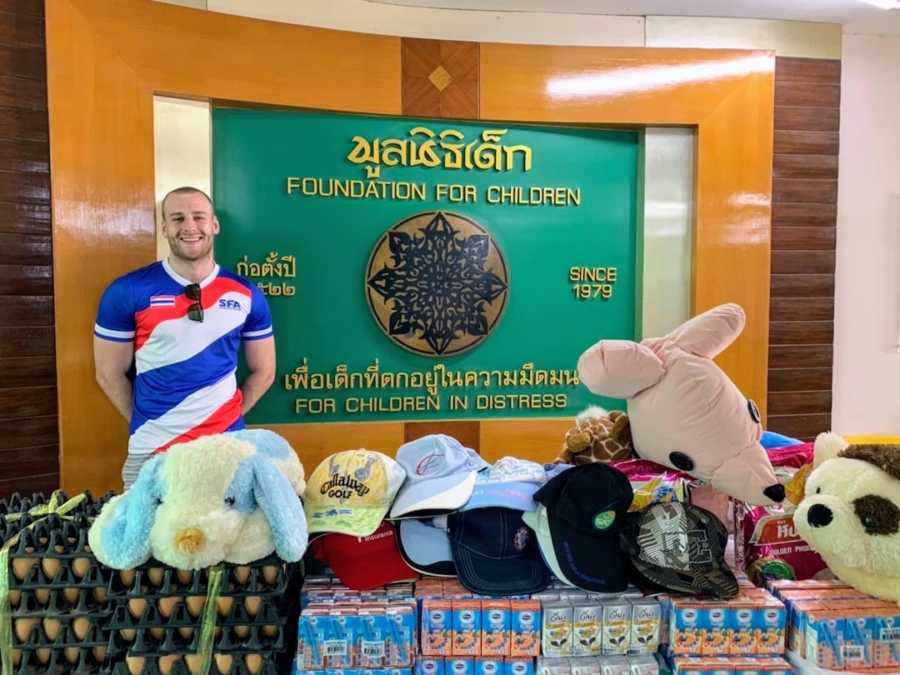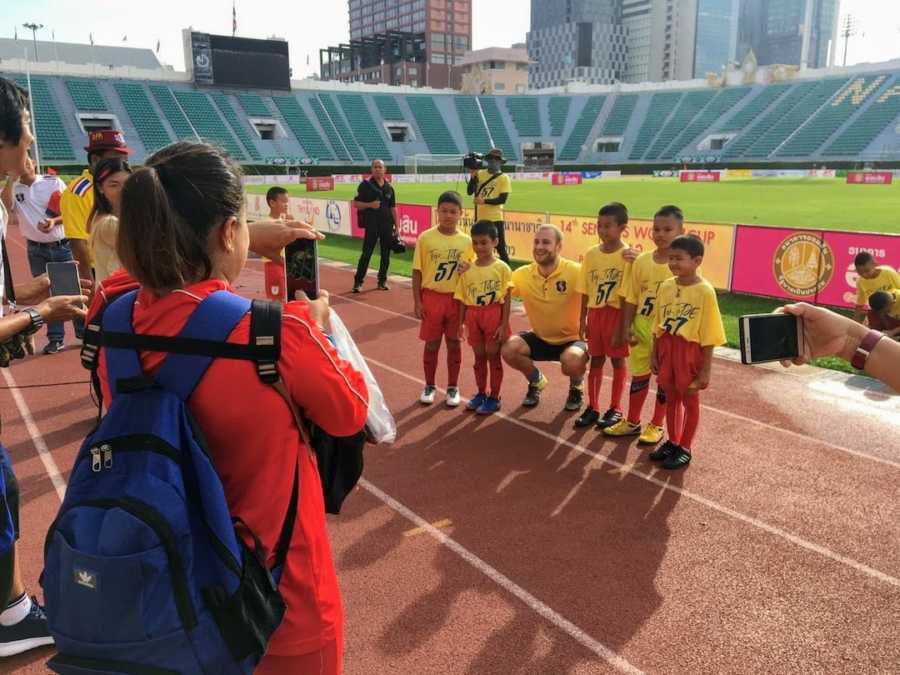 All profits made from the projects were used to buy essentials and toys for the local orphanages. Visiting the children there really put life into perspective for me, and I always left feeling blessed to be alive. Seeing how the children lived in poor conditions with basic rations and dirty clothing always brought tears to my eyes.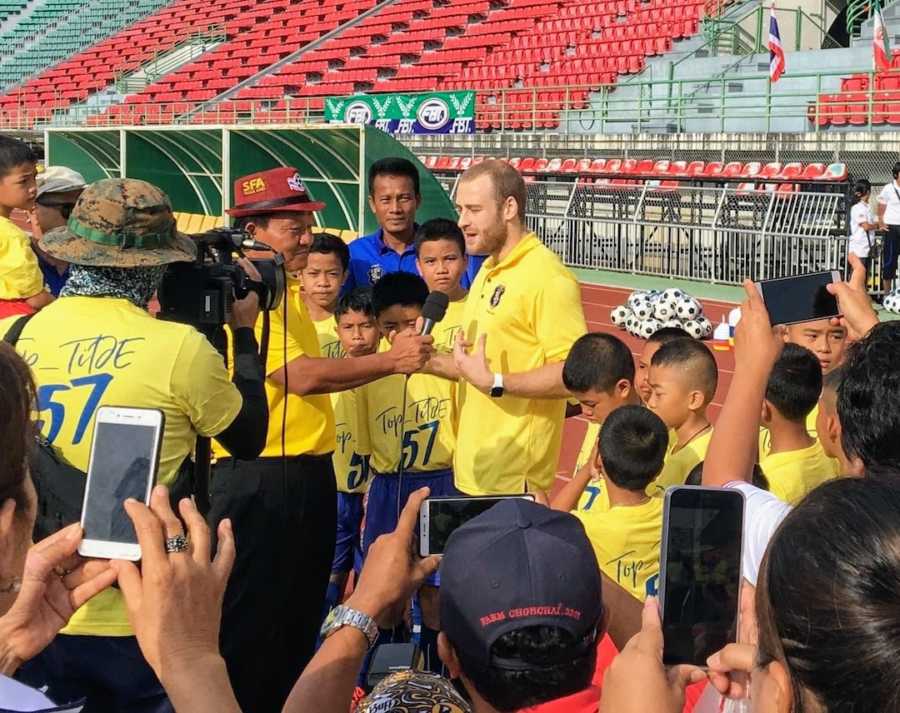 I can vividly remember one time I couldn't fight back the tears and I burst out crying. All the children were looking at me, asking what was wrong. They were so confused. They didn't know any different than the life they were living. Seeing these children being happy and love life for simply what it is inspires me to show a lot more gratitude for the things and people I have in my life.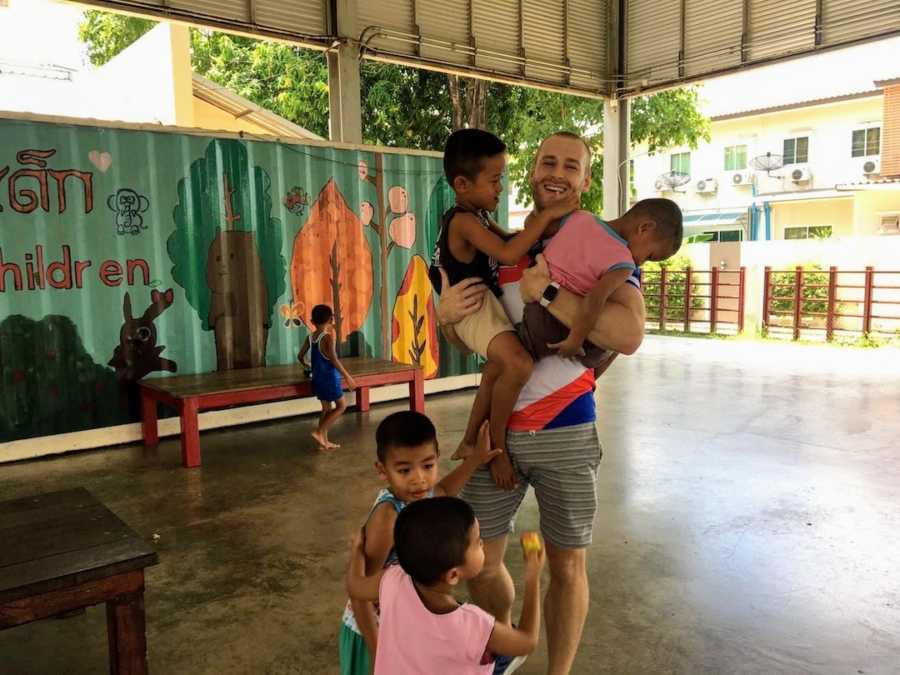 During my time in Thailand, seeing the children smile while developing themselves has been extremely rewarding, and I plan to continue doing so in the future once COVID has gone! I would like to give a special shoutout to Nana and Seesee, two little sweethearts from Bangkok who were always smiling and super respectful toward their coaches. Working with children like them is a pleasure, and it gives me an excuse to act like a silly child, too!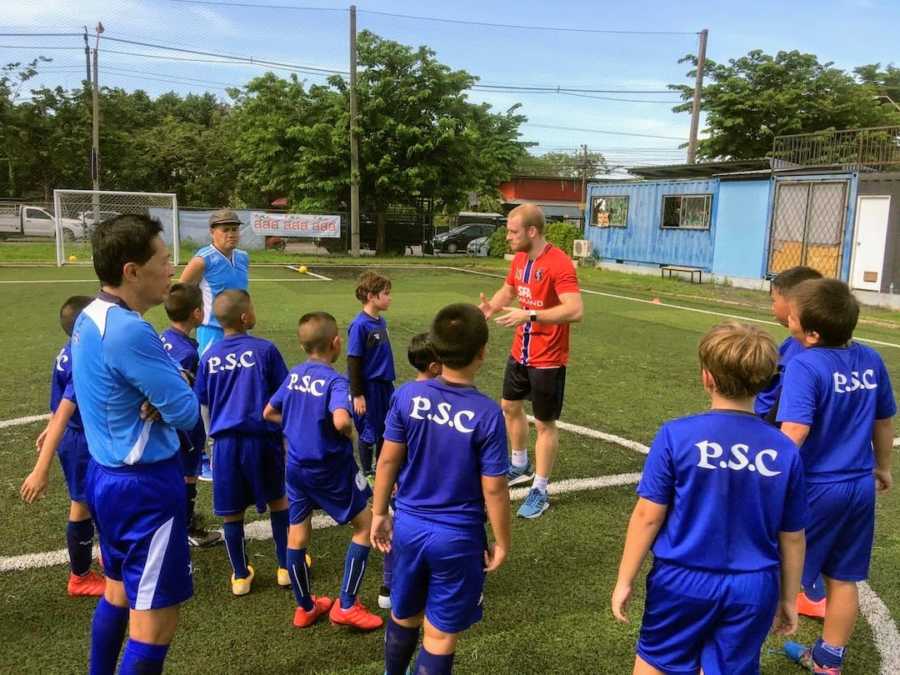 Selflessly giving back to the community has been one of the main factors helping me to reach the positive mental state I find myself in now, and I can honestly say I'm the happiest I've ever been. I am now a qualified NLP practitioner and my main goal in life right now is to help others struggling with mental health issues, a lack of motivation, relationship problems, etc. Feel free to DM me on Instagram and see how I can help you. Don't be afraid to spread some happiness and love, it costs nothing and the world could use more of it."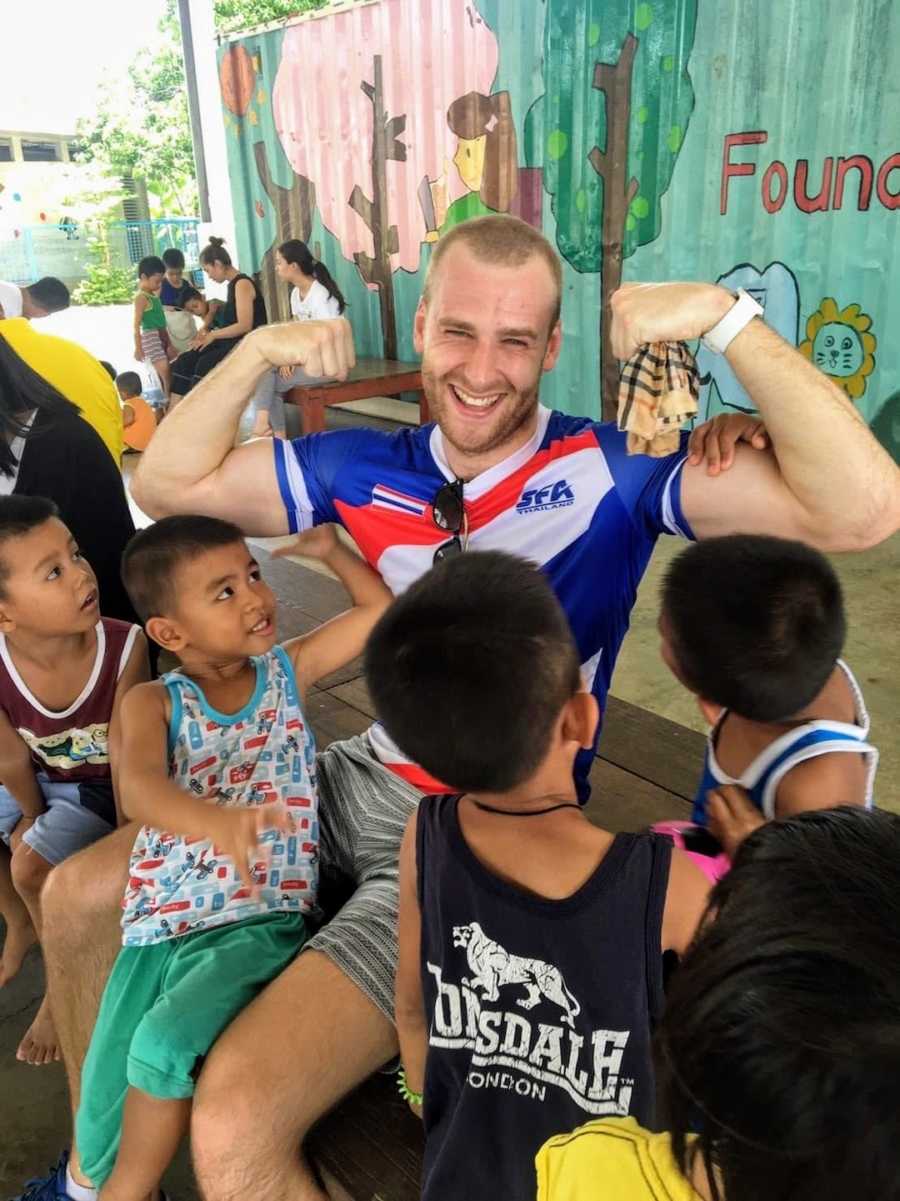 This story was submitted to Love What Matters by Grant Gardner. You can follow his journey on Instagram. Submit your own story here, and be sure to subscribe to our free email newsletter for our best stories, and YouTube for our best videos.
Read more stories about giving back:
'Why do you do what you do?' The answer is always the same: 'To give back to the families who lost everything.': Police officer uses all his free time to create portraits in honor of fallen heroes
'I blurted out, 'Hey! Let's leave our waitress a $50 tip!?' The times we have nothing to give are the exact moments we need to.': Couple erase $54,000 mountain of debt, give back to others for holiday season
'The executive told me, 'I'm not here to help another white girl save Africa.' This was NOT the life I had anticipated.': Woman creates global movement for non-profit hospitals, 'This is the life I was meant to lead'
'My new wife is younger and we have a daughter.' He smashed photos of my sons. I am worth more.': Woman escapes abuse, alcoholism, creates her own recovery program to give back, 'I survived for a reason'
Help us show compassion is contagious. SHARE this beautiful story on Facebook with friends and family.