Disclaimer: This story contains mentions of eating disorders that may be triggering to some.
"It's hard to say when my mental health issues began to get the best of me, but there are certainly a handful of landmark moments that stand out when I think back… Let's awkwardly stroll down memory lane together and see what we can unearth, shall we? My grandfather was a baker. A legit, owned-his-own-bakery-in-Yonkers baker. I've always been so proud to tell people this fact. He came to this country and started his own business from nothing like so many immigrants do. He worked day and night to provide for his family of five, and the only chance I ever had to bake with him was one that went south for me very quickly. Peach pies. I was 9 and we were baking peach pies for Thanksgiving; I sat perched on the kitchen counter watching him like a hawk. It was like having a celebrity chef in my kitchen and I was smitten.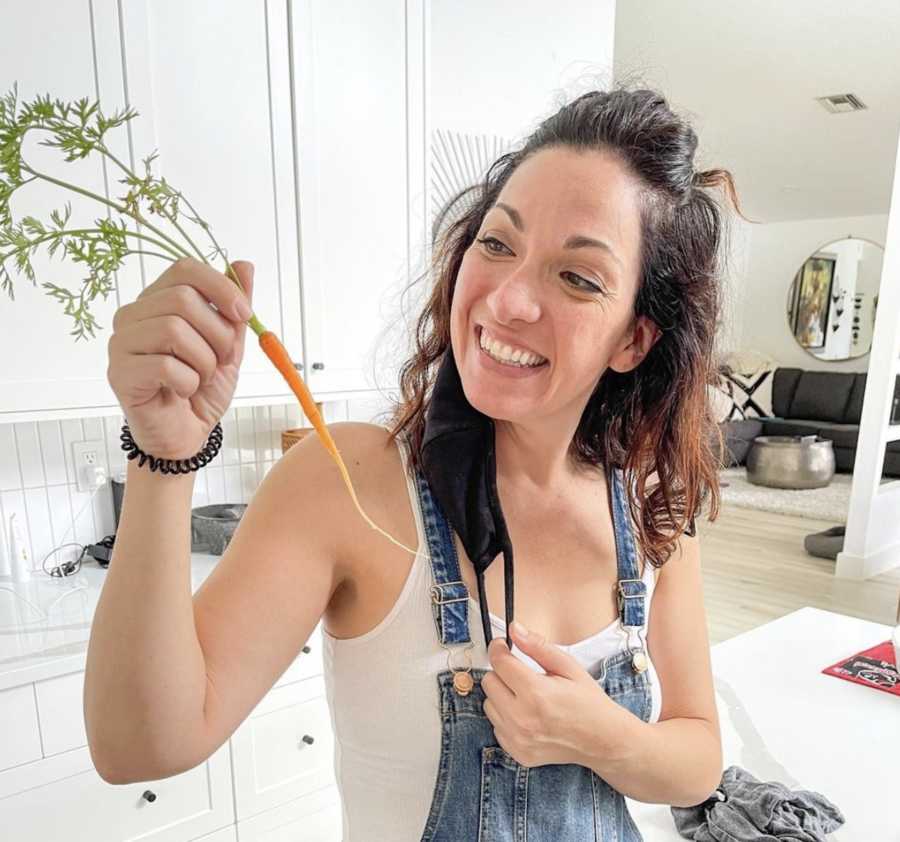 The timer went off and he pulled the pies and set them out to cool and I had the honor of the first bite! Unfortunately, the forkful was scalding hot and I can still feel the burn on my palette. The heat caused me to choke and in an attempt to help me stop choking, someone handed me an ice cube to suck on. Back in the day ice wasn't rounded… Our ice was half-moon-shaped and sharp-edged. This led to more choking and later in the evening choking again on a piece of stringy hot cheese. My young brain flipped a switch at that moment and told me food was trying to kill me. Fast forward to months of refusal to eat solid foods, even more months of expensive therapy, and I was off on my way to a toxic relationship with food I battle to this day. But hey, I eat solids now, so progress!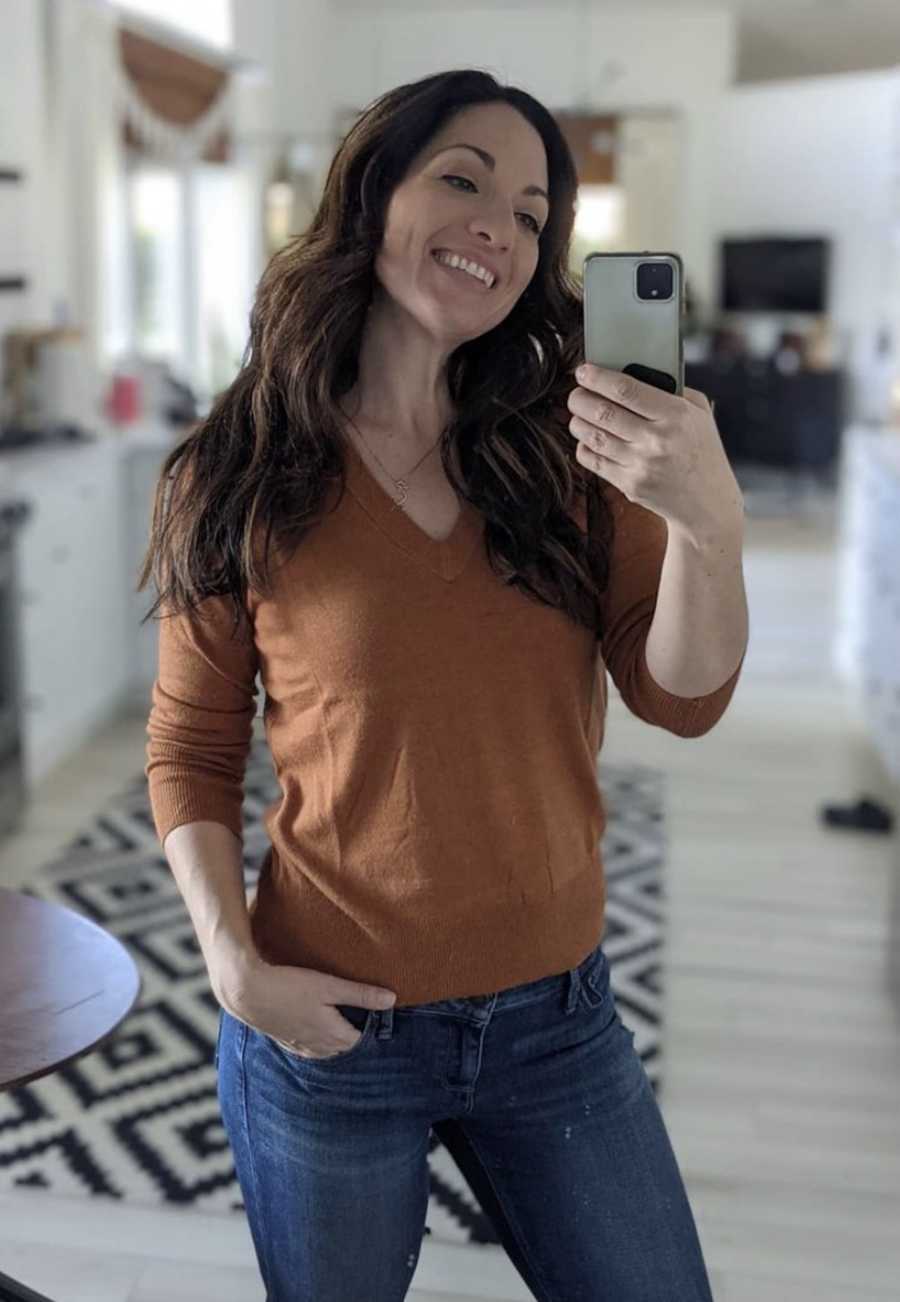 Jump to age 11 when my parents gifted me tickets to a New Kids on the Block concert for my birthday. It was all I thought I ever wanted, but when they placed those tickets into my hands, I saw the price and felt an immediate sense of dread. I didn't share it with my parents… I mustered up a fake smile and thanked them, then proceeded to lose sleep for days obsessing over the idea we would end up homeless if I accepted those tickets and enjoyed that concert. I ultimately asked them to 'return' them, which led to my dad standing outside the concert venue scalping them. I opted for a clearance rack Kmart scooter instead. By the time I made it to high school, I was very tuned in to the fact I was not like all the other kids. I didn't understand why or how, but I knew everyone else seemed so carefree.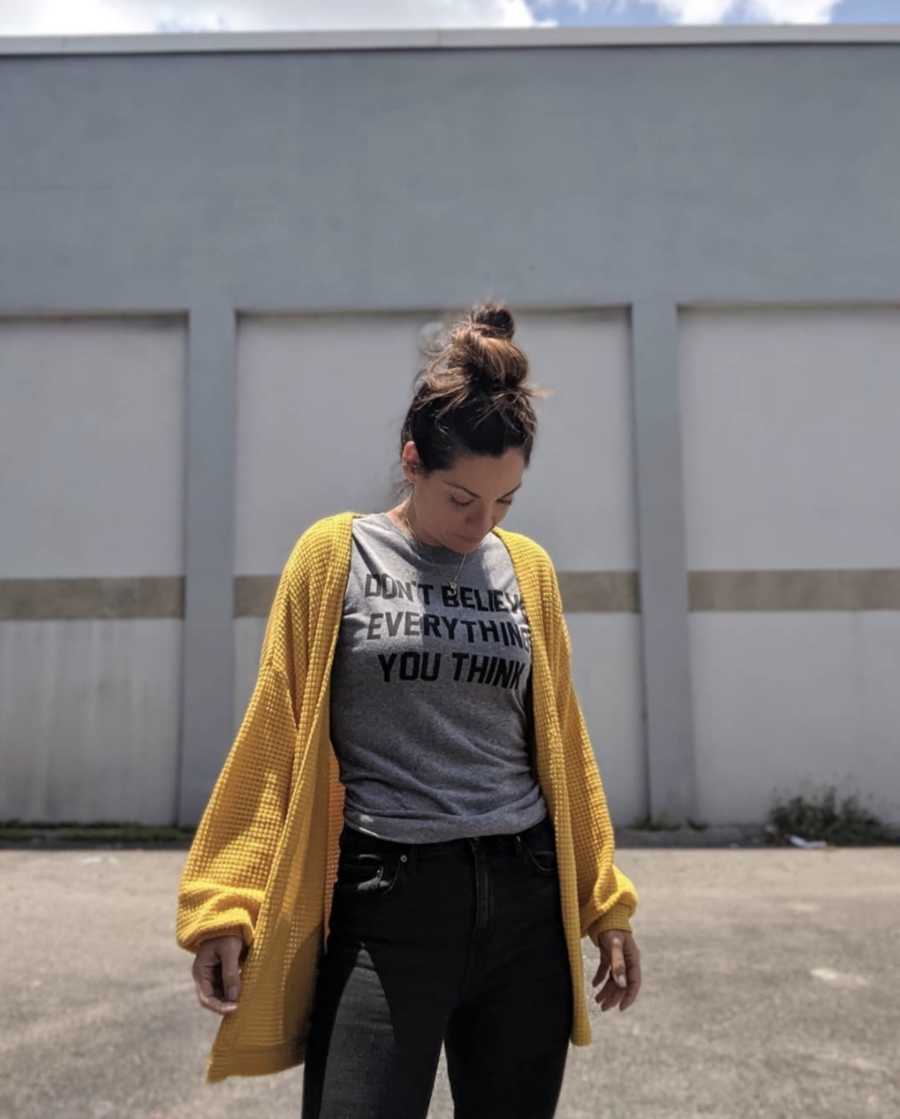 They seemed to always be having fun. I was always riddled with worry and super insecure. I'd lost a good amount of weight between 8th and 9th grade after my parents announced they'd be getting a divorce. Up until this point, I'd never considered my weight was something I could control, but during a time when I felt very out of control, it was a nice project to be able to monitor my food intake and daily exercise. I had control over this and my ability to make people laugh. Deflecting with humor has always been my go-to coping mechanism. The weight loss and discovery of the fact I was funny was pretty perfect timing, considering how brutal high school kids can be. I thought the weight loss would solve all of my problems, and you can imagine my surprise when walking down the open second-floor corridor at school one day my legs suddenly went numb. I clutched the wall like a child would at an ice-skating rink and guided myself to the bathroom in horror. WHAT WAS HAPPENING TO ME?!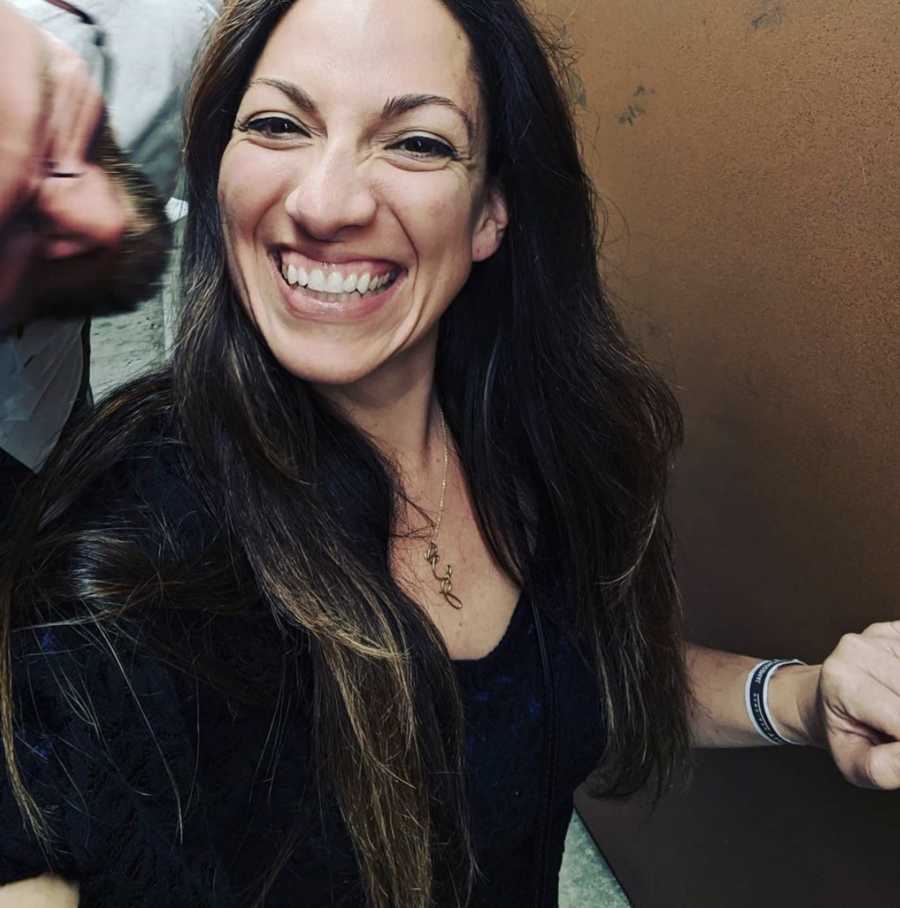 Now as an adult it's clear I was experiencing an anxiety attack, but we didn't talk about things like that openly back then. I spent my entire high school career concocting clever ways to navigate around having to find myself surrounded by people between classes. I pinpointed the crowds were triggering me so I'd either hide in a bathroom stall until the bell rang and show up late for class or I'd bookend myself with friends and tackle the hallways with them, always staring down at the floor. This feeling resurfaced again shortly after I turned 18 and moved out on my own. I'm actually thankful this was prior to the invention of Instacart and other delivery services because it forced me to work through the anxiety. I needed to eat. Then there was graduation… Watching all of my friends go off to college to carve out career paths and figure out how to tackle the world of adulthood.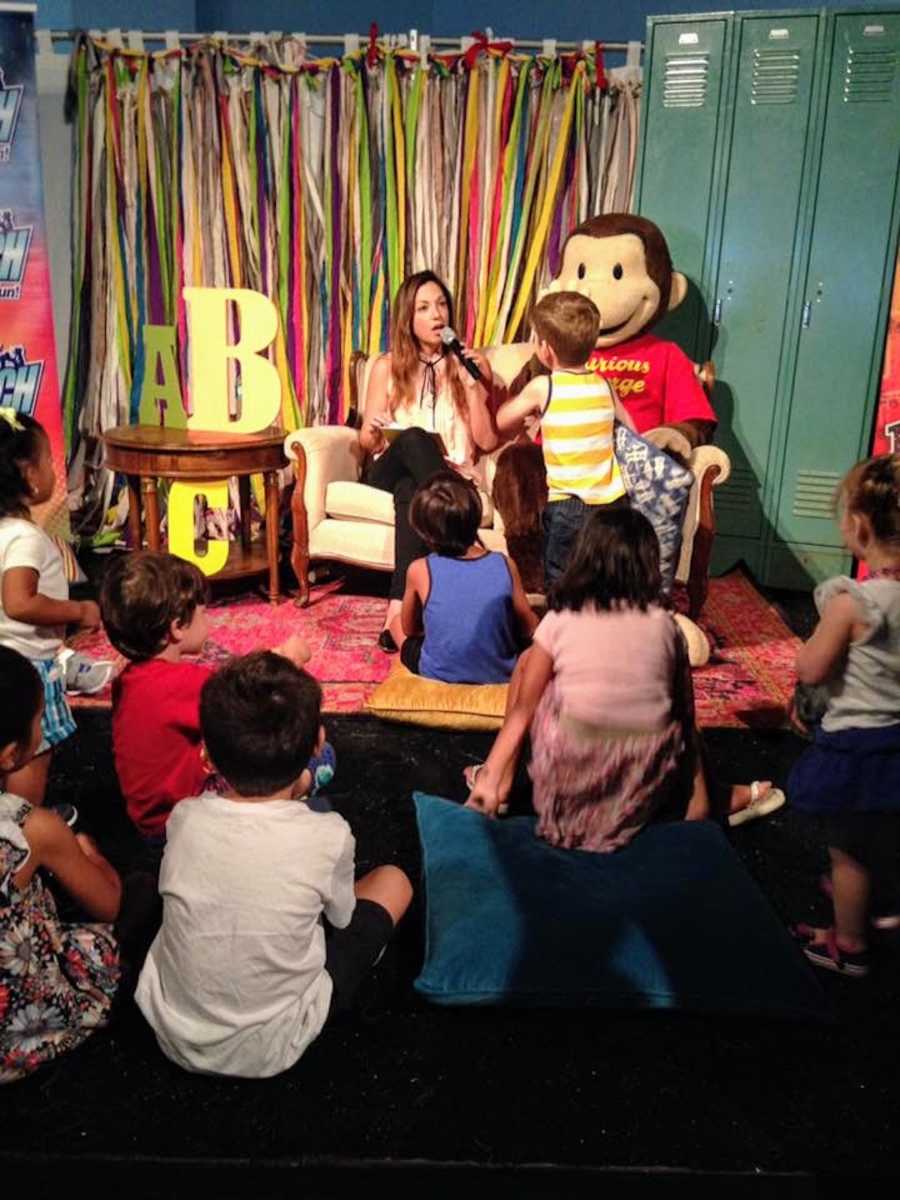 All it took was one road trip to visit a girlfriend who was living in a dorm room to realize I would not have survived the communal environment of college. It was stimulation overload and I couldn't wait to leave. My skin crawled the entire time we were there and by the time I returned home, I told my mom I had no idea what I was going to do with my life but I knew it didn't involve going away to school. So I worked. I worked the night shift at a hotel which was perfect. I could lurk in the shadows until a customer came to check-in and then retreat to my cubby behind the counter. But as I watched my friends begin to figure out which career paths they wanted to embark upon, I knew I couldn't work at the hotel forever. I'd clock out at 11 p.m. and drive home listening to the same radio station every night, and one night I was hyper-aware of what the radio DJ was saying. It was almost as if she was speaking only to me: 'Could a career in the radio broadcast industry be right for you?' I dunno, could it?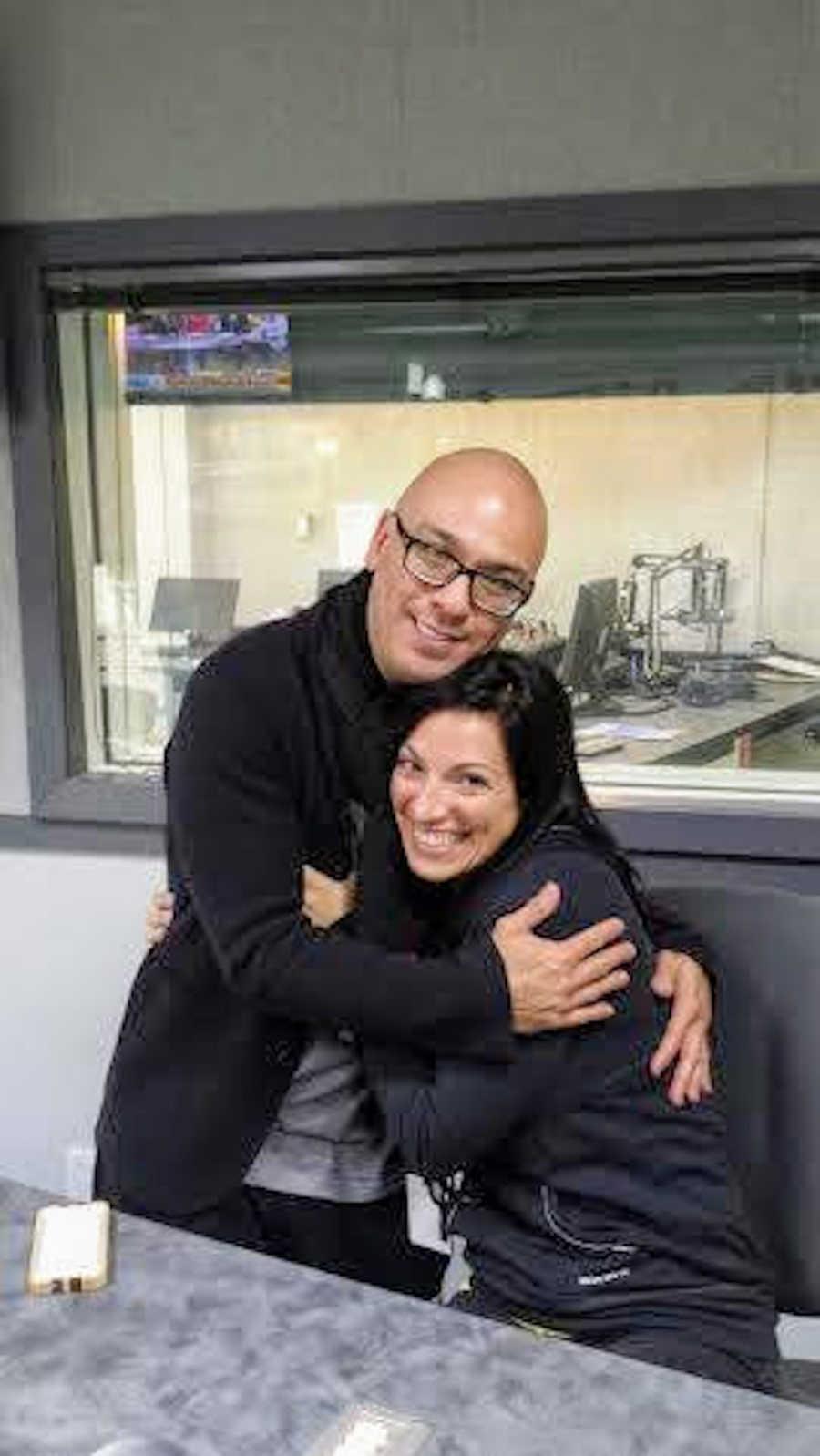 I considered it would force me out of my comfort zone FOR SURE, but not ALL the way out. I would have the luxury of sitting in a room by myself while entertaining others and I LOVED the idea. 'I can make you laugh and inform you AND you can't see me?!' When I told my mom she was shocked, but she went with it… and I went to broadcasting school in an attempt to push my limitations. I had no idea just how I'd be pushing them. Over the course of my radio broadcast education, I learned all of the basics and it even led to an internship that eventually turned into a paid position and a 21-year long career. What I wasn't prepared for was hosting live events, interviewing musicians and celebrities face to face, standing on stage in front of tens of thousands of people, and introducing massive recording artists.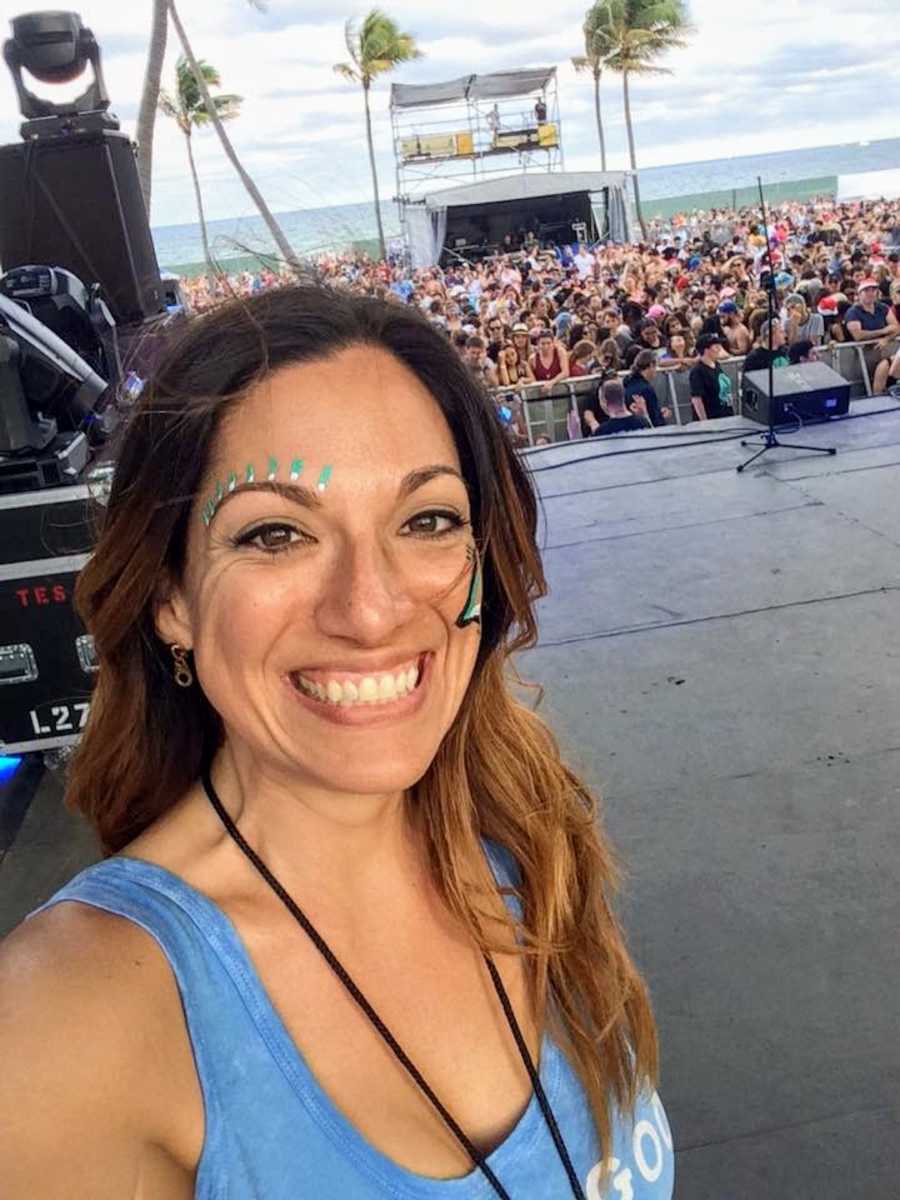 Those were always very challenging times for me that never ever got any easier. I knew I loved my career and I only knew I was good at what I did because ratings and people in the industry I admired told me so. For 21 years, every single time a rating book came out and I earned a bonus, I was sent into a genuine state of shock. Any time I was out at an appearance and a listener approached to tell me something I said or did resonated with them, it was an out-of-body experience. It was a cocktail of imposter syndrome, anxiety, and probably a few other things I still haven't allowed myself to face. I never allowed myself to celebrate a moment of success, I was always on to the next thing… Trying to figure out which trick I'd use to cope with facing a live audience at a charity auction that upcoming weekend or what I was going to do with an artist or comedian I'd be interviewing in the studio.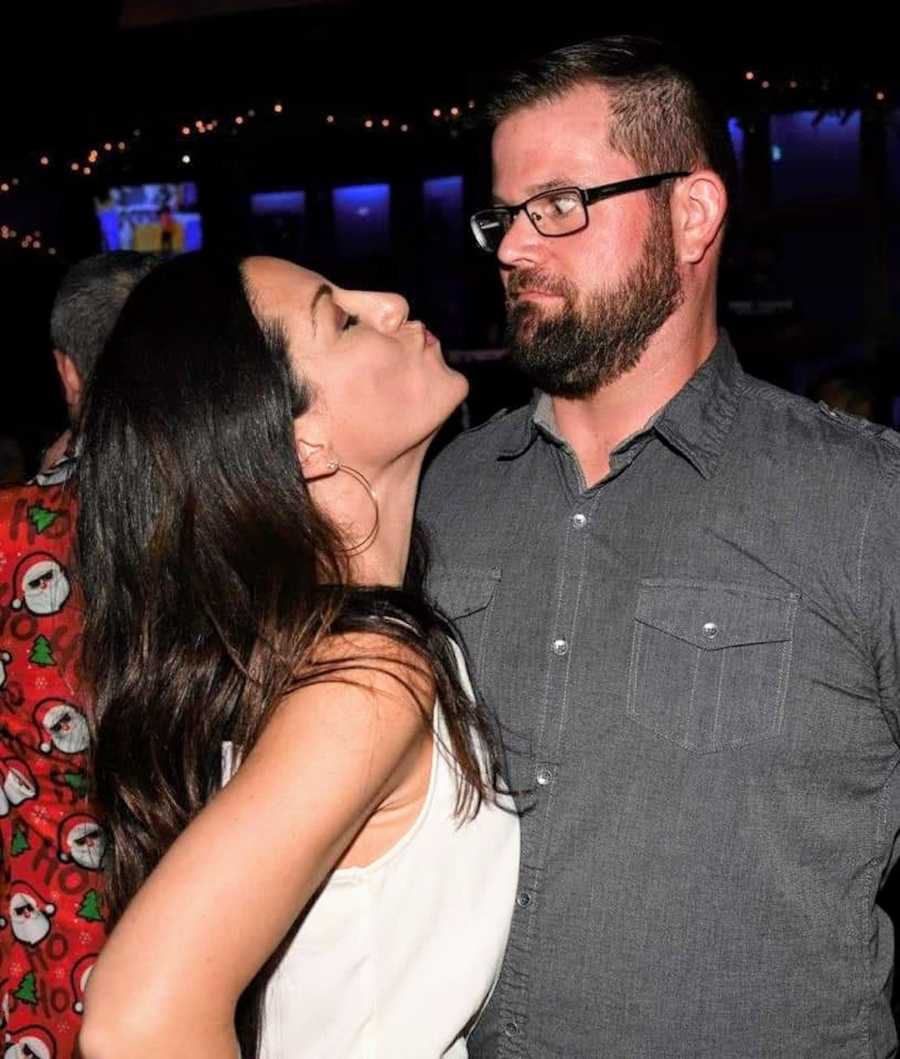 Lucky for me, the entertainment world is riddled with people who run the gambit of mental health issues, and in later years I was able to cut the formalities and connect with them on deeper levels. Sometimes too deep and the label would call my boss afterward and request I never air that particular interview. I found solace in this, but I never ever adjusted to public speaking and would always avoid it at all costs. And this takes us to the current day… where my career led me to the man of my dreams and I resisted the idea of a traditional wedding because of the simple fact I didn't want anybody looking at me. I didn't want to be the center of attention AT MY OWN WEDDING. Typing those words hits hard, but it's my truth. We chose a dark place, a whisky bar/live music venue, and I kept saying what I've been preaching to myself my entire life, 'I'm just not a wedding type of girl. I've never been.' TRUST ME, I wanted to be… but I never would've had a wedding if not for my husband.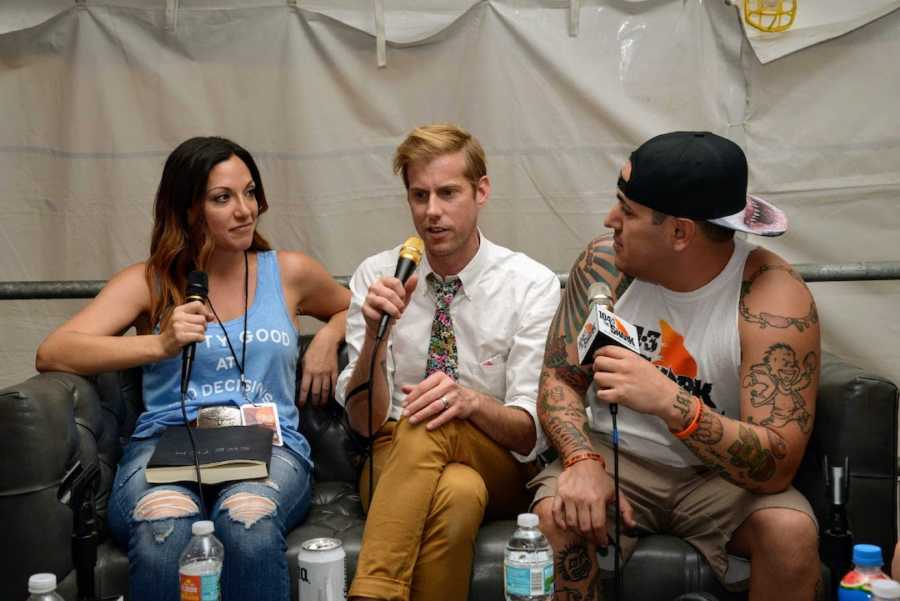 I enjoyed privately trying on dresses and celebrated and got teary-eyed and all that jazz… but I dreaded walking down that aisle. I lost sleep over our first dance. I drank WAY too much way too quickly in order to cope with it all, and while I did end up having a blast with our family and friends, I also spent the early hours of the morning puking my guts out and apologizing to my now-husband. I haven't figured out what the perfect recipe is for my depression and anxiety. I've been going to therapy since the age of nine and medicated on and off (currently on) since my mid-20s. I haven't found the 'right' medication(s), but I've found meds that help me cope with high anxiety situations better than I'd be able to without, and this is a massive step in the right direction.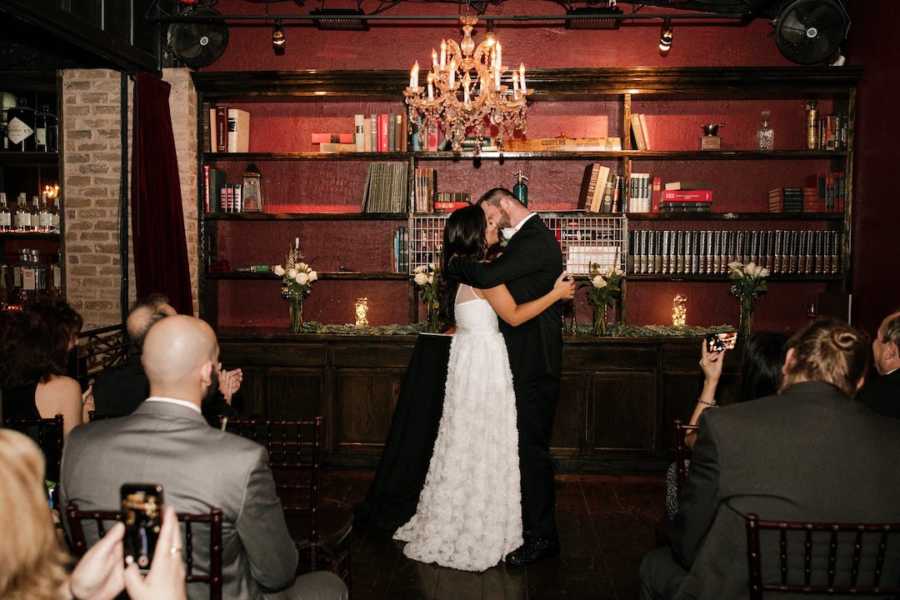 I know communication is key. My husband and I have conversations about mental health very frequently and he knows my triggers and helps when he identifies I'm in a bad spot. I also love that I have friends both in real life and on social media with who I can have honest open conversations. So much has changed over just the past few years for better and for worse, but I feel much more accepted and even 'normal' in a sense openly discussing my mental health and listening to others. I do feel optimistic, as a society, we're moving in the right direction and this is such a weight lifted."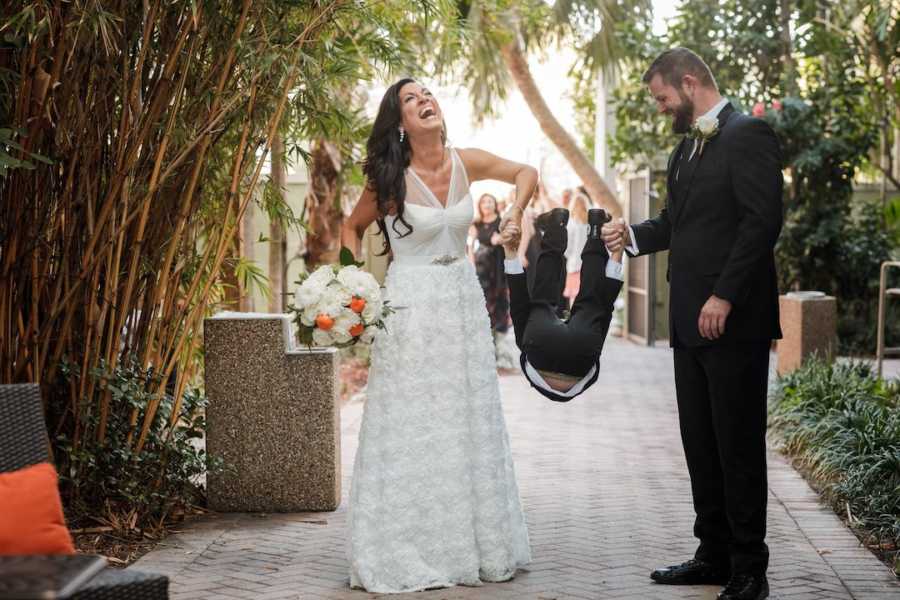 This story was submitted to Love What Matters by Deena Lang of South Florida. You can follow her journey on Instagram, Facebook, TikTok, Twitter, and her website. Submit your own story here, and be sure to subscribe to our free email newsletter for our best stories, and YouTube for our best videos.
Read more stories like this:
'Thanks for talking about this. I think I need help too.' It hit me there were tons of others dealing with the same issues.': Mental health warrior urges 'stop the stigma'
'Your mom has taken her own life.' The room spun as I screamed. If I had answered her call, could I have stopped her?': Woman loses mom to suicide, advocates for mental health
'I packed up my kids, let them miss a couple days of school, and said yes way more than I said no.': Mom takes kids on mental health break, 'They will return to school refreshed and happy'
'Hello, bags beneath my eyes, dimple on my butt. I love you.': Woman pens self love letter for mental health awareness month
Provide beauty and strength for others. SHARE this story on Facebook with friends and family.