"Let us roll back time to 2016 when I was 24 years old. I found myself pregnant by a man that I had already been planning to leave as a result of the repeated abuse he had inflicted upon me. But when I got pregnant, I was very excited. Why wouldn't I be? Even though I was nervous, I was going to be 'A MOTHER.' This was going to be life changing and I let him know that things had to change. HE had to change if we were going to remain a couple and raise this child.
My request was sincere, and I thought he might actually get on board. But, sadly the abuse never stopped and as time went on, he became even more aggressive. I know what most of you must think. 'Why didn't you just leave?' I'm not quite sure I know the answer. I had been in an abusive relationship before and had stayed in that one much longer than I should have. I remember everyone telling me I just needed to leave him without letting him know my plan. That advice stayed with me and the urgency to leave suddenly struck me the day he pushed me on the bed with both of his hands around my neck trying to strike the fear of GOD in me I guess. It worked. I was scared. I was 3 months pregnant with this man's child and feared him. I left that night and never looked back.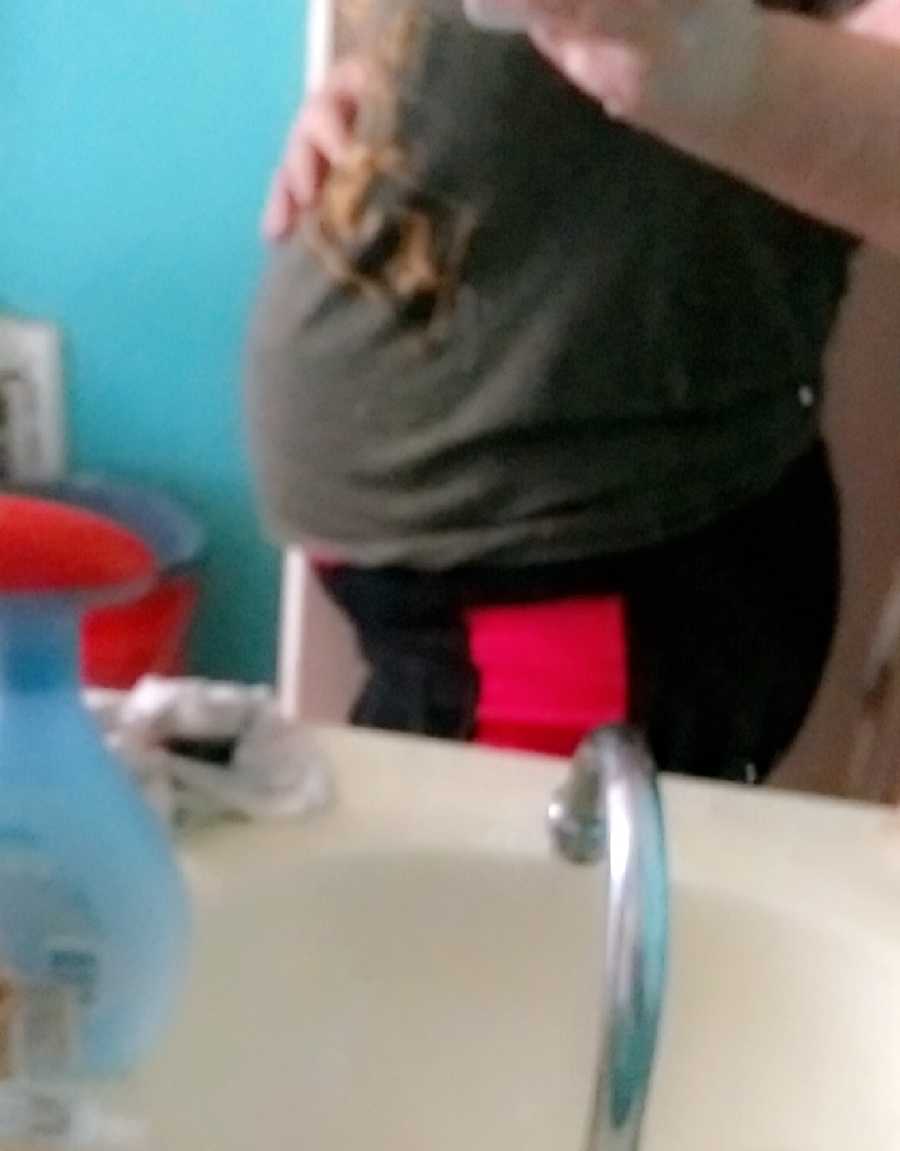 Prior to getting pregnant I had called my mother and told her that I needed help getting out of this relationship. I had to get away and I needed a plane ticket. She responded that she and her partner were unable to help and they were sorry. Her attitude changed 7 months later when I called to tell her I was carrying her grandchild. She booked me a flight and I was relocating to Arkansas just like that.
I don't want to slander the reputation of the people in my past, I just want to show how every negative thing that has happened to me along the way has led me to this beautiful life and new family I now have.
I was now living with my mother and her girlfriend in Arkansas. I felt completely disconnected and lost. I didn't feel worthy of bringing a child into this world or trying to care for him or her when I was still trying to learn how to love myself again. With my emotions on such a roller coaster ride, partly from being 3 months pregnant, I was considering abortion. My mother and her girlfriend said they didn't agree with such a decision. Once they knew what I had briefly contemplated, they began talking to me about adoption. I started looking into adoption agencies and after a long search I did find one I liked. When I let them know my decision as to which agency I was going to use, my mother told me that she had a change of mind and didn't want my unborn to leave our family. My mother wanted to raise my child as her own. I was now 5 months pregnant. I needed to make a decision. One that would be final and one that would be most beneficial to my unborn child.
During this time, my mother was still drinking daily. Regardless of our past, I still loved my mother but I knew she was unfit to care for a child. My child. The house would not be fit for a baby. I was discouraged and depressed. I was trying to imagine a place where my child was going to be nurtured and grow. My mother's place was not what I had in mind. What other option did I have?
As the pregnancy went on, I grew more and more depressed. It got to the point where I didn't ever want to leave my bed. I began to get this feeling as if I no longer had a choice as to where my child would end up and that my only option was my mother.
There seemed to be a little light at the end of the tunnel, however my journey was far from over. It all began when I started talking to a guy via the internet, over a game called 'League of Legends.' I had been playing video games since I was 15 years old. It was my escape, my escape from a life I felt I didn't belong and definitely didn't like. Playing online, I was exposed to various types of people. I felt accepted, my home away from home. The 'light' at the end of the tunnel wasn't apparent to me, but unknowingly, I set in motion a chain of events that would eventually secure the future of my child, and still allow me to see him grow up.
Talking to a certain guy began the uniquely designed road for my life's travel. He lived in North Carolina and I lived in Arkansas. We spent time together via the internet. We talked, laughed, and even got personal. After a couple of months, he knew my current situation at the time. I was 8 months pregnant, 8 MONTHS PREGNANT! There was something about this guy, because even though I was 8 months pregnant, he wanted to meet me. He wanted to see if there was any fiber to our friendship that we could build a relationship on. After he pleaded with me to come see him, I finally got the nerve up to go. I was uncertain. To me, this wasn't real. Yet, it was real. I did finally get the courage to go. Picture a woman, eight months pregnant trying to navigate through airports. That was me. Although I wasn't graceful about it. I felt fat and slow, and I wasn't all that good at figuring out where to go for my transfer flight.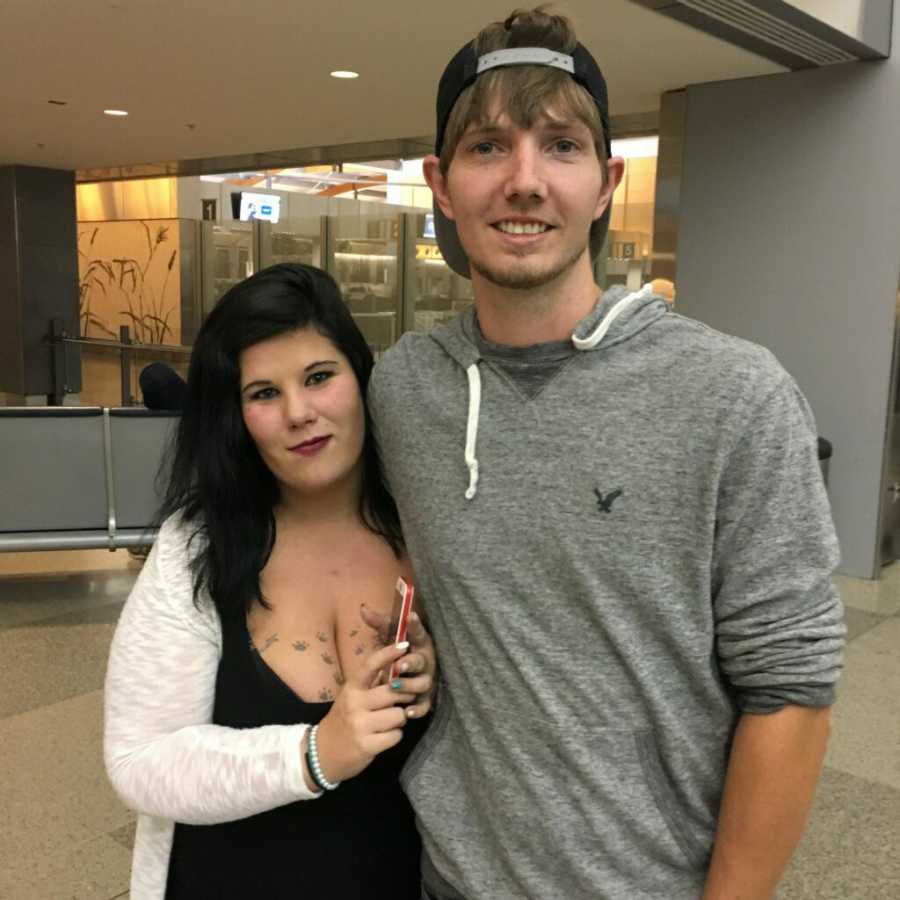 I ended up missing my flight; little did I know it was for good reason. There is always a plan, A GRAND PLAN, even if we don't exactly understand it at the time. This is where the light starts to radiate. Now, because I missed the connecting flight, my 'boyfriend' made a few calls and got me the next available spot on STANDBY. After a little time passing, a seat opened up for me. An employee came with a wheelchair to get me to the boarding gate. Now, I was on my way.
Because I was flying STANDBY, I was seated in the first available spot. The seat that opened up was next to a very delightful woman. This woman was very friendly and bubbly. As soon as I was seated next to her, she befriended me. Nervous as I was about the flight, I found comfort in getting to know her. We only had an hour together, but I felt as if we had been friends for years. Throughout conversation, she learned I was looking to find a suitable parent for my child, and that it would probably end up being my mother, even though I had some reservations against it.
I had learned from her that she had always wanted children but for various reasons the opportunity never presented itself. Throughout the flight we laughed and bonded. After we exited the plane she even went to the bathroom with me to help fix my makeup and reassure me about seeing my new boyfriend. She was such a great person; she waited with me to make sure I was safe. She knew I didn't know anyone else in the area and before we parted ways, she gave me her number. She told me to call should I ever find myself in trouble, in need of anything or if I wanted to talk more about adoption.
Three DAYS is the amount of time I got to spend with my boyfriend before I began having contractions. I was scared. I became so nervous. We frantically tried deciding whether or not I had time to go back HOME to have the baby. At that point though, I was not allowed on a plane. Realization set in as the contractions grew stronger and stronger. By the time we got to the hospital, my body was preparing to have this child. He was sweet, so supportive and encouraging. I got nervous enough that I began to hyperventilate. There was a midwife that made the comment, 'You can push easily for hours, or you can push with all you have and get it over with.' I'm not going not lie, IT WAS PAINFUL! But within 12 minutes, I was a mother of a beautiful 6-pound baby boy. Minor issues were present but dealt with swiftly. He was healthy, and that is all that a mother could ever want.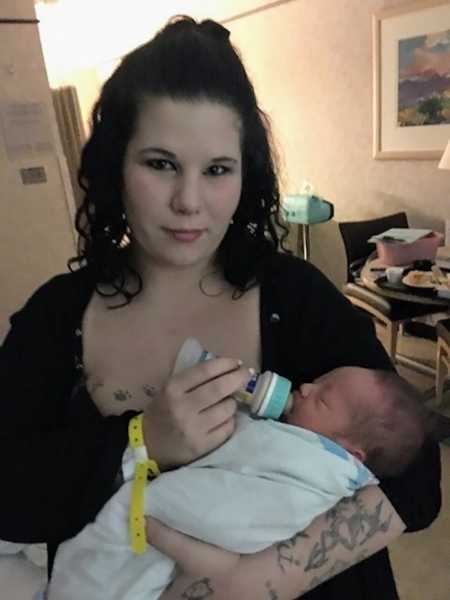 Since I was out of state, there was no birth plan, nor an understanding of my situation. I ended up getting the skin to skin moments with my son, which in turn began an instant bond with my child. Yet, I still didn't feel like a mother to the point that I should. When I awoke the next day, I found myself alone. My boyfriend had to work. I began to feel a little overwhelmed, so I called my mother and told her what had happened. My mother instructed me to just bring the child to her, and I would be able to rest in my room. I remember hanging up the phone with my mother and just crying.
All of a sudden, her name came through my mind, the friendly woman from the plane, Temple. I called Temple and asked if she could come see me. I told her I had the baby and needed someone to talk to. She agreed to come see me and keep me company. Temple was so sweet, she even asked if I needed anything. After Temple got there, I had asked if she wanted to feed my son. She excitedly accepted. She was so nervous, she shook a little as she raised the bottle to his mouth. I watch as she fed him, bonded with him. They were happy to meet one another. They were smiling back at each other as they spent time together.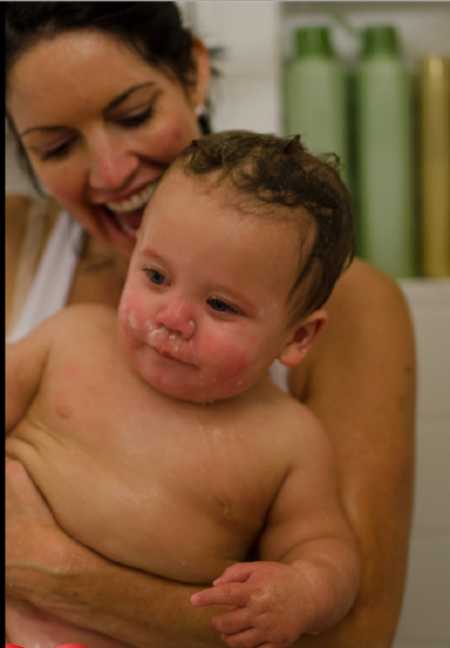 That when the 'light at the end of the tunnel' appeared. I thought as I watched them, 'Temple would be perfect for him.' We talked while she was there visiting and during our conversation I asked Temple if she would like to adopt my son as her own. She was caught so off-guard. She was in disbelief that I even asked her, a stranger, but a stranger that felt more like family to me than anyone. After the shock wore off, Temple accepted my offer. We were full of emotion, crying in happiness.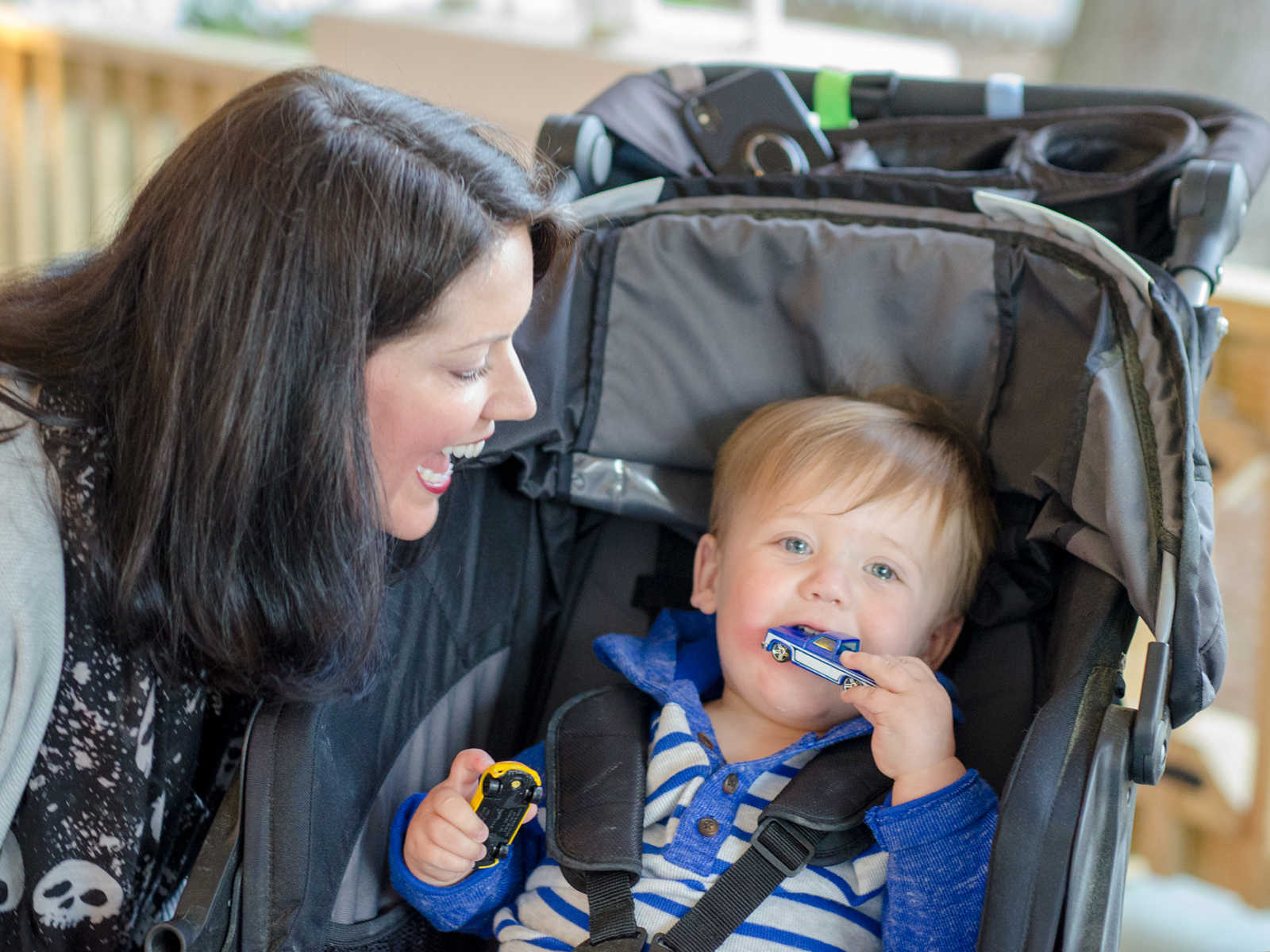 We had the legal end of things taken care of quite quickly, and Temple was able to take 'her' son home from the hospital. When I left the hospital, I went back to my boyfriend's place to gather myself together. I then made a phone call I dreaded making. I called my mother to inform her of my decision. My mother did not welcome the news one bit. She felt betrayed, which has left our relationship a little rocky.
Temple stepped up for me again, for someone she barely knew. She began to make arrangements for me to have a place to stay and even helped me out with finances until I got on my feet. Upon hearing what Temple was going to do for me, my boyfriend did some thinking as well. He had come to the conclusion that after everything we had gone through in such a short time, that he loved me already. He didn't want to spend time away from each other. He decided that we should get an apartment together. September 28, 2018, will mark two years of him and I living together, which has been an incredible journey.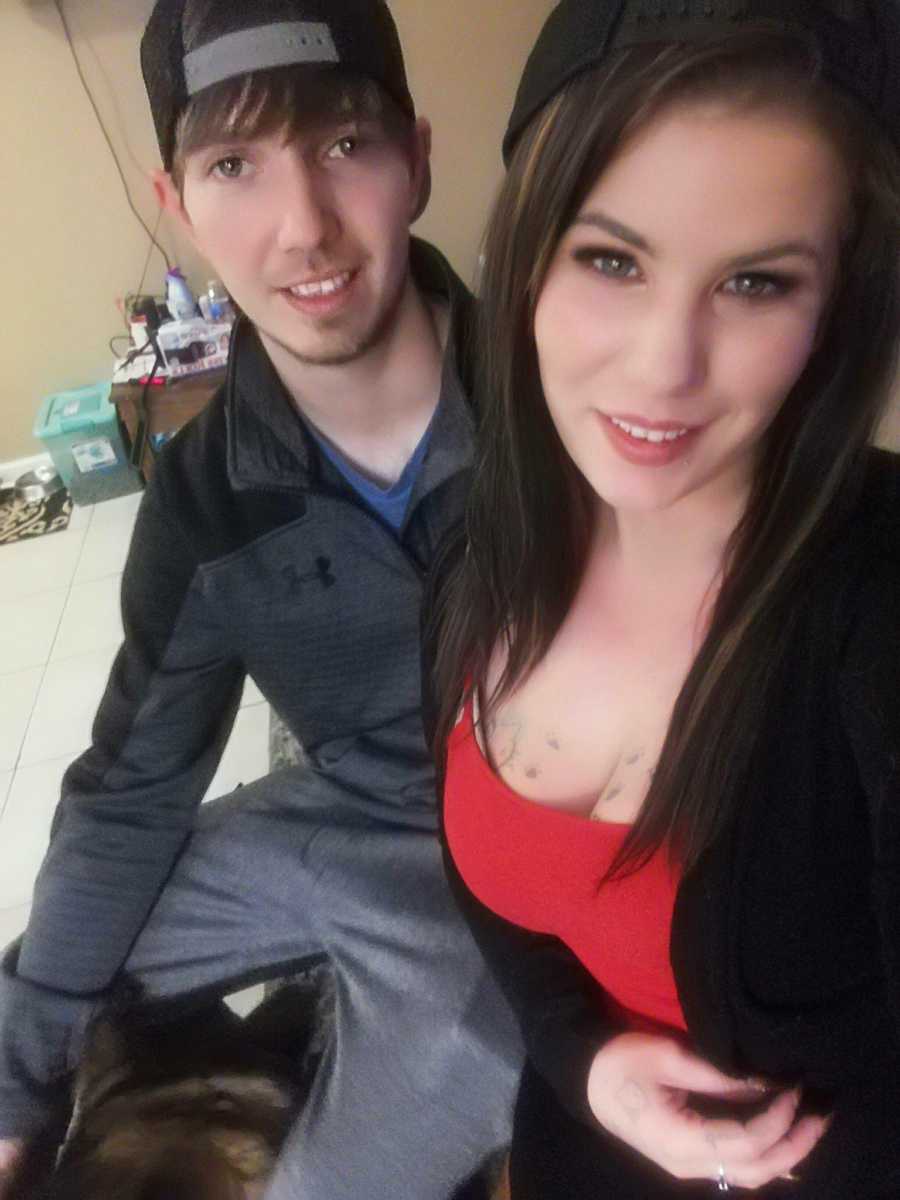 Temple and I talk daily, and we actually work together, which is also an amazing part to this story. I get to see Temple and her son often. Temple has accepted me into her life with Vaughn, which comes with many benefits such as a circle of friends. My boyfriend's family has accepted me as one of their own as well.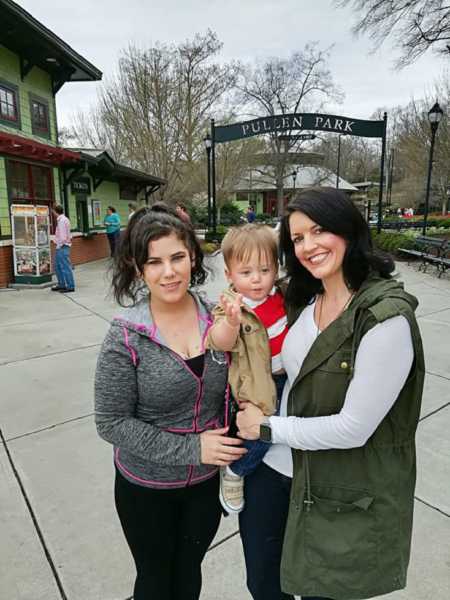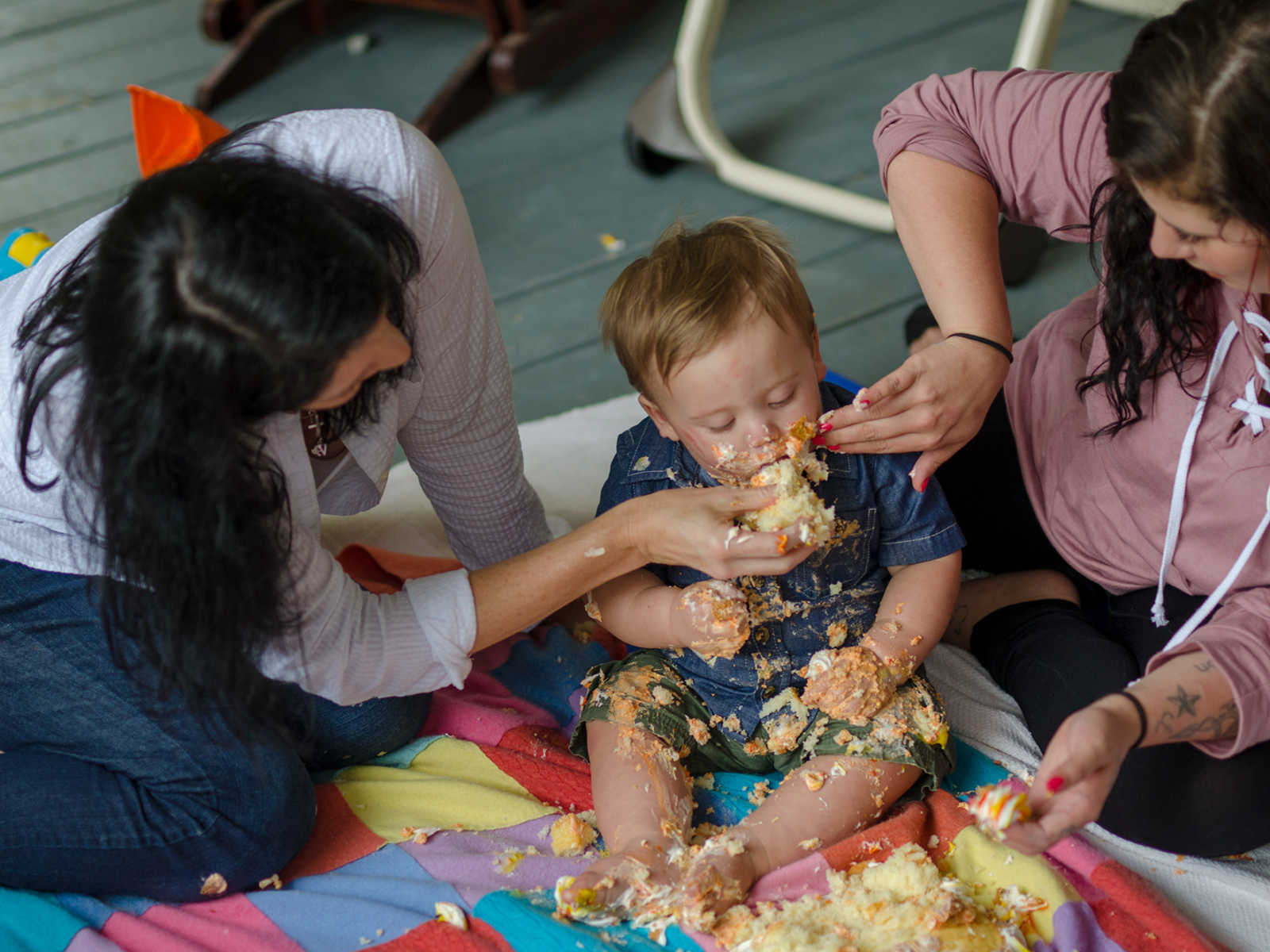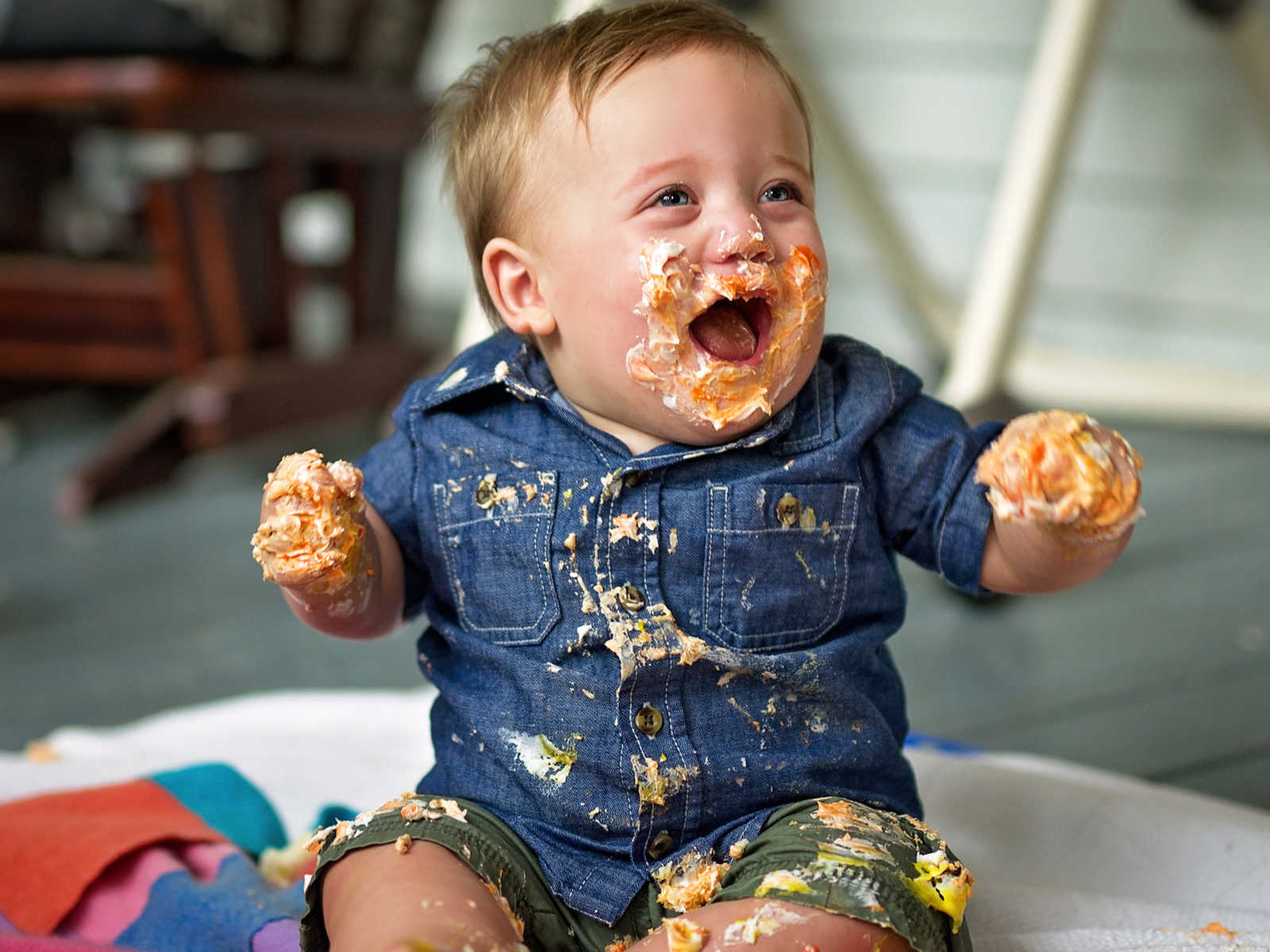 My amazing boyfriend purchased me a camera for our one-year anniversary together. This has propelled me to begin the next part of the journey as a photographer. I have been working on building a client network that allows me to focus on portraits, and even more so, child portraiture. So far it has been quite successful, and my boyfriend has been so supportive. I love him for seeing my flaws and dreams and still standing by me. I can say that I am happy with all of the decisions I have made. There are no regrets, and hopefully the blessings don't stop here.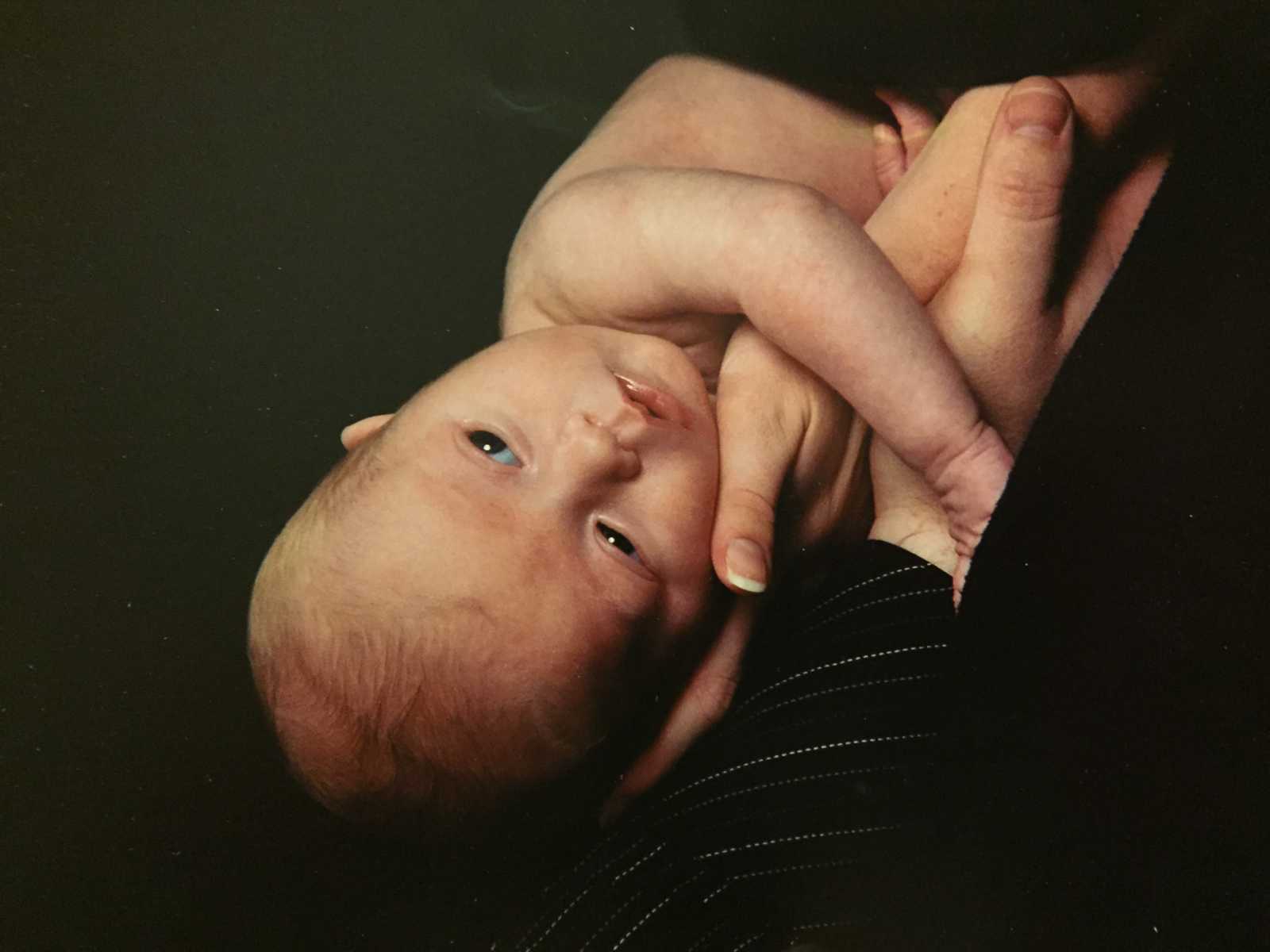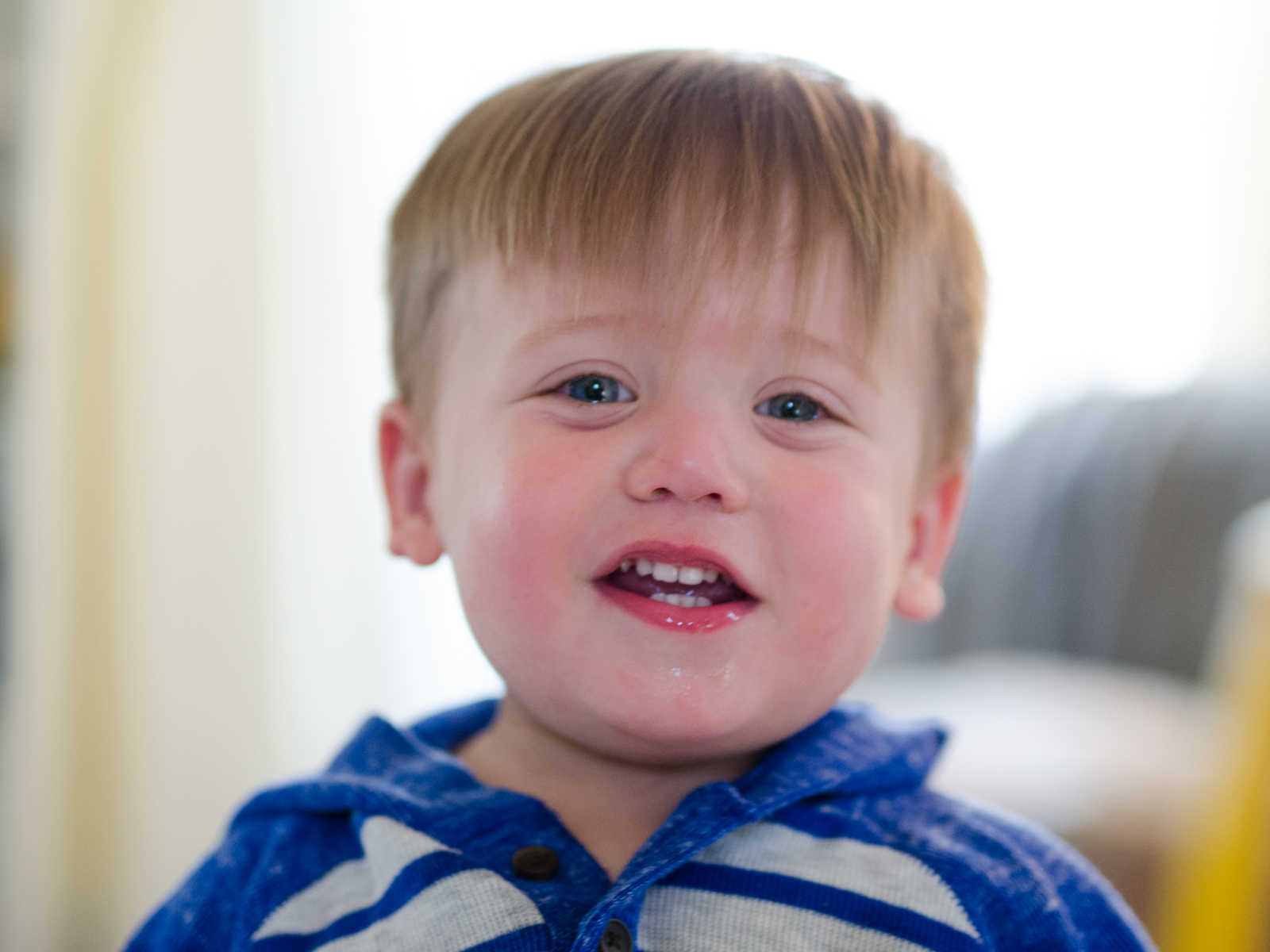 I want everyone to know that even though the walls may feel as if they are closing in on you, if you just trust your heart and have FAITH, it will get better. I have met a love, as well as meeting a once in a lifetime friend. I couldn't be happier!"
This story was submitted to Love What Matters by Samantha Snipes, 25, of North Carolina. Submit your story here, and subscribe to our best love stories here.
SHARE this story on Facebook if you believe miracles can and do happen!