"I had never planned to be a mother, at least not at age 23. But as fate would have it, I got pregnant just a few months after I graduated from college. At first, I thought that having a baby would be impossible, both financially and emotionally. I was an intern at a public relations office making very little pay. My baby's father, who I had been friends with for years and had just started dating, did not want me to continue the pregnancy. He had been planning to move out of state—the timing could not have been worse. So, I agreed to terminate.
I made an appointment with an abortion clinic and tried to make peace with my decision. But my baby had already become part of my heart and I knew I had to see this pregnancy through, even if it meant doing it on my own and struggling financially. I told the father. He was furious with me. We parted ways as he continued with his move out of state.
The day of my first ultrasound, I held my breath as I waited to hear if I was having a boy or a girl. My mom was there by my side, eagerly anticipating the news. It was a girl! I was so excited. However, the tech was asking me lots of concerning questions and said my baby was smaller than would be expected at this stage of my pregnancy. She told me it was probably nothing, and referred me for a level 2 ultrasound at a perinatology clinic.
Later that day, I found out the devastating news that my baby's father had died of suicide. He had been struggling with depression for some time, but I didn't realize it had taken such a terrible turn. I had always hoped he would eventually come around and want to be part of his baby's life. I was despondent. I had not only lost my friend forever, but my baby had lost her father.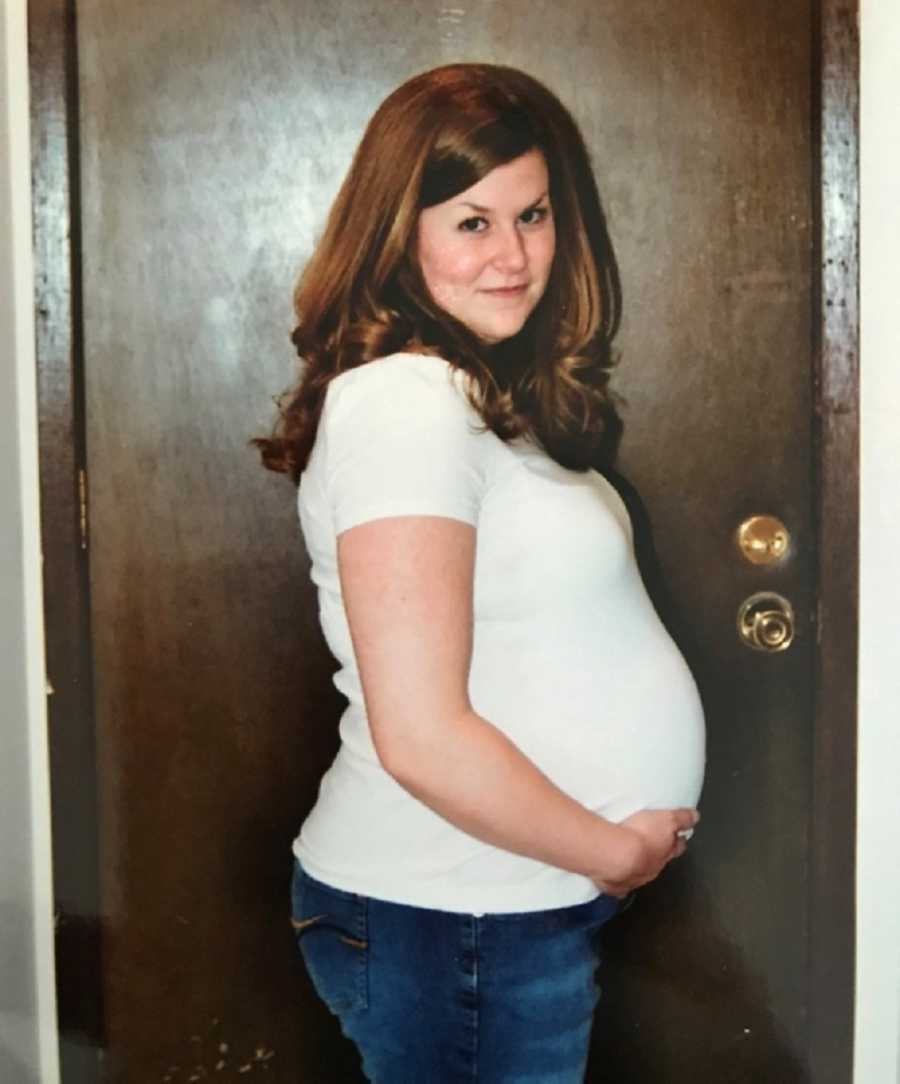 Unfortunately, I didn't have much time to grieve this terrible loss. At my next appointment, I heard the words no parent ever wants to hear: 'She may never crawl, walk, talk or do much of anything all – that is, if she lives to take her first breath.' The doctor's words rang in my ears, dizzying me, threatening to knock me right off the exam table.
'Your daughter has microcephaly, her brain ventricles are dilated, she has a bowel obstruction and her kidneys are small,' the doctor continued. 'She will be severely disabled.'
I spent the next month in despair, praying and bargaining with God to make my baby alright. Begging for him to take away the pain of losing her father. One day as I lay in bed sobbing, a feeling of peace rushed over me and I heard a whisper: 'Everything is going to be alright.' In that moment, I knew I had to accept I couldn't change the outcome, but I could pray for the strength to handle it. I gave my baby girl a name – Ruby – because I knew she was going to be a rare gem.
On November 11, 2004, Ruby rushed into the world, 7 weeks early, letting out the most beautiful cries I have ever heard. I had been induced because my amniotic fluid was low and the doctors felt they could care better for her in the neonatal intensive care unit (NICU). That night when I visited her, a nurse told me that in addition to having microcephaly, Ruby was also blind. I felt the earth crumble beneath my feet as I coped with yet another catastrophic diagnosis.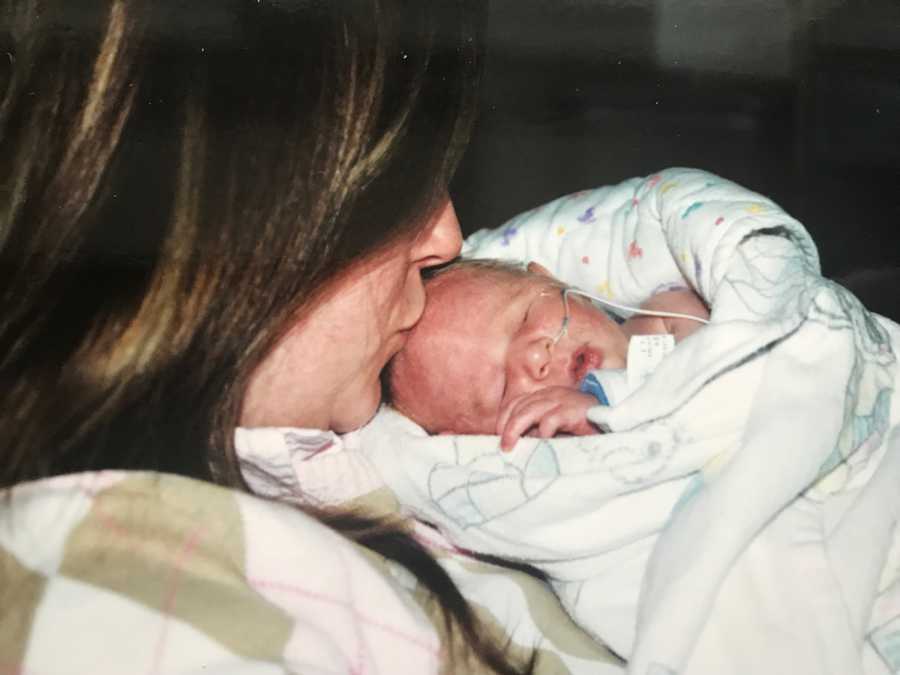 In those first few days of her life, Ruby endured more painful procedures than any baby ever should, including surgery to fix her bowel obstruction. Her genetic tests came back inconclusive, but she was clinically diagnosed with a condition now known as Stromme Syndrome. It was so rare at the time that only three other people in the world had the diagnosis. Ruby was truly living up to her name.
After 56 days in the NICU, my tiny 4 lb. 6 oz. baby girl was finally able to come home. That first year was a whirlwind of therapies and doctor appointments. Despite the fact that Ruby continued to grow and develop on her own timeline, doctors remained pessimistic about her future.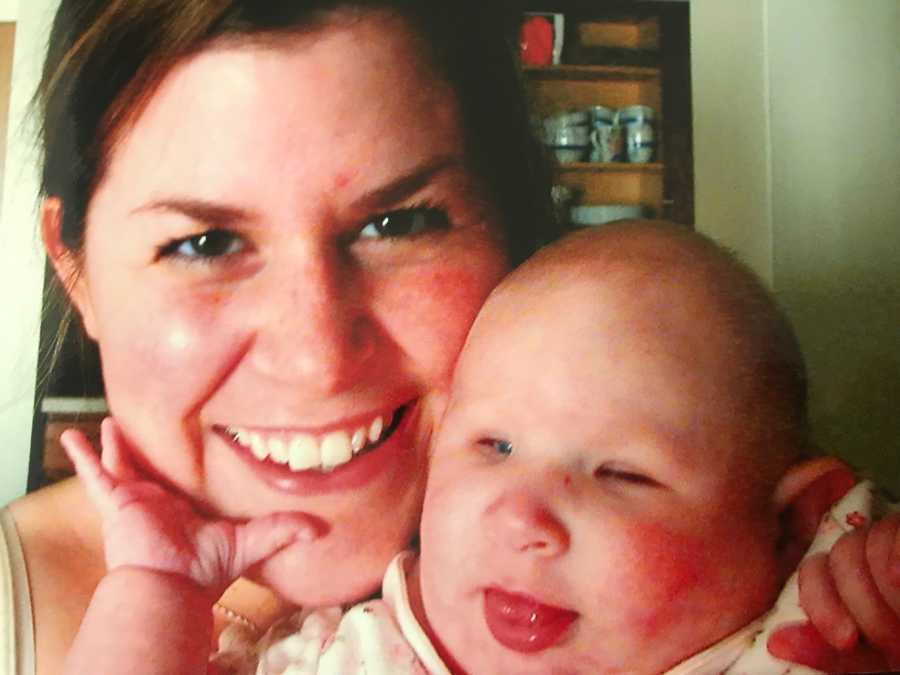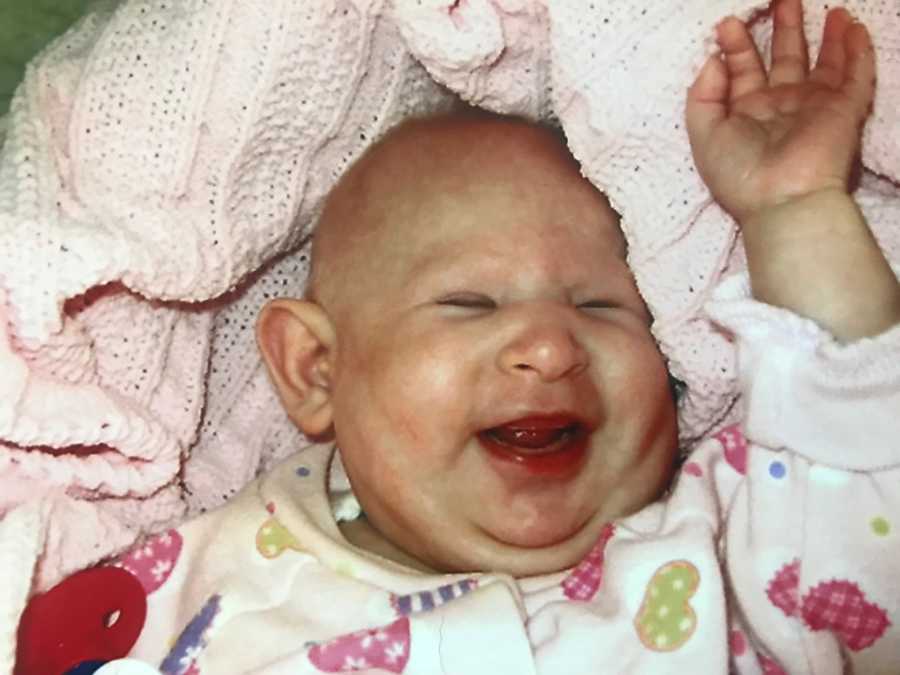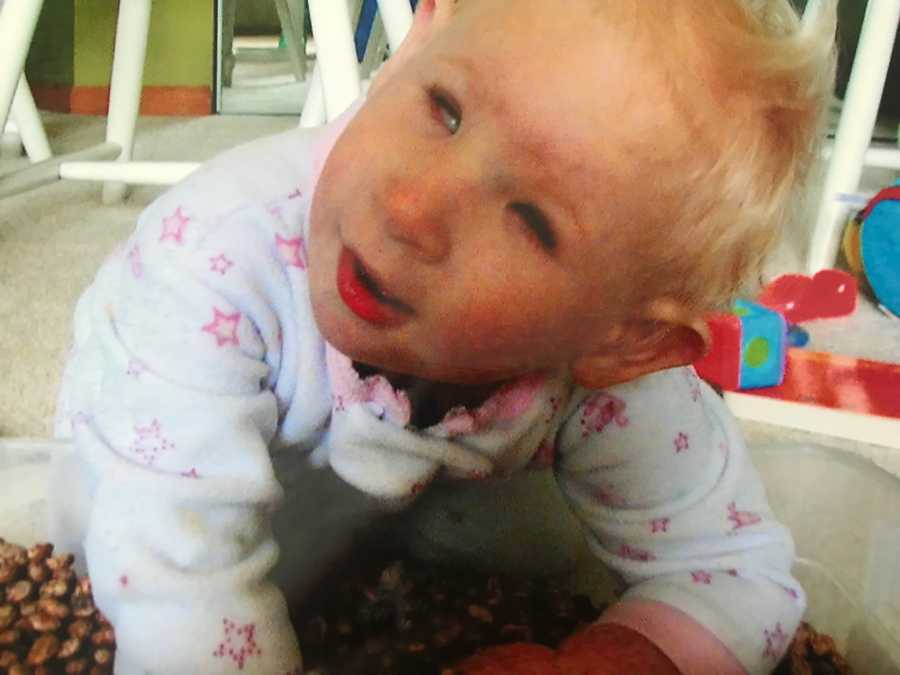 I never once let their words stop me from doing everything I could for Ruby. I fired the doctors who didn't see her potential and only worked with doctors who saw the possibilities. I took her to occupational and speech therapy twice a week for years, brought behavioral specialists into our home and moved to one of the best school districts in our area.
And much to everyone's surprise—except mine—Ruby started walking at age 3 and talking at age 4. As she grew, she continued to prove she was capable of overcoming obstacles and doing incredible things.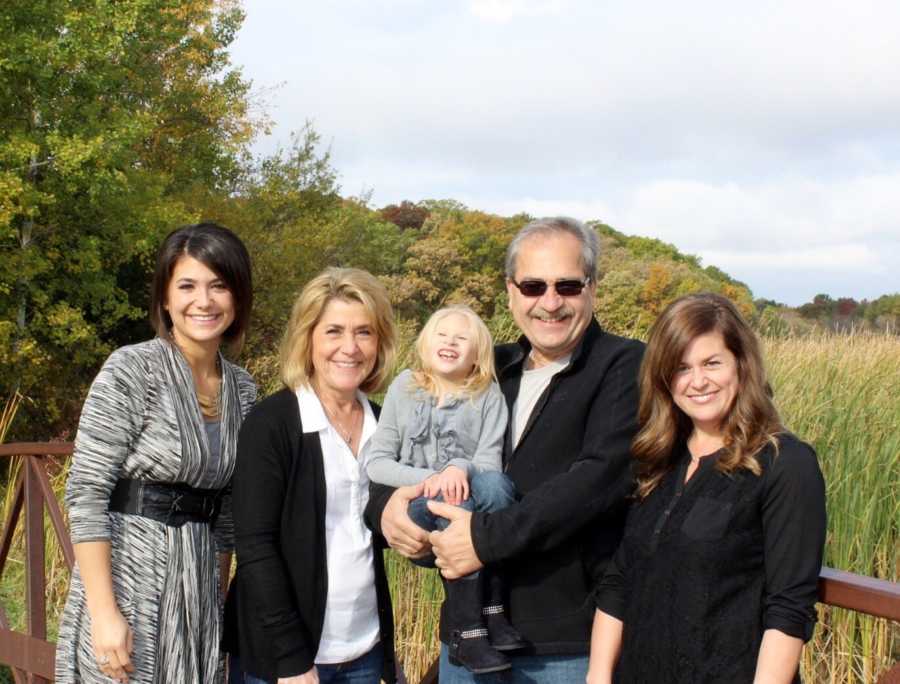 Today, Ruby is a 14-year old girl with a vibrant personality and luminous spirit. She not only walks and talks – she tells jokes, rides horses, helps take care of her dog and goes to the movies with her friends. While she will never be completely independent, I will make sure she has the richest life possible.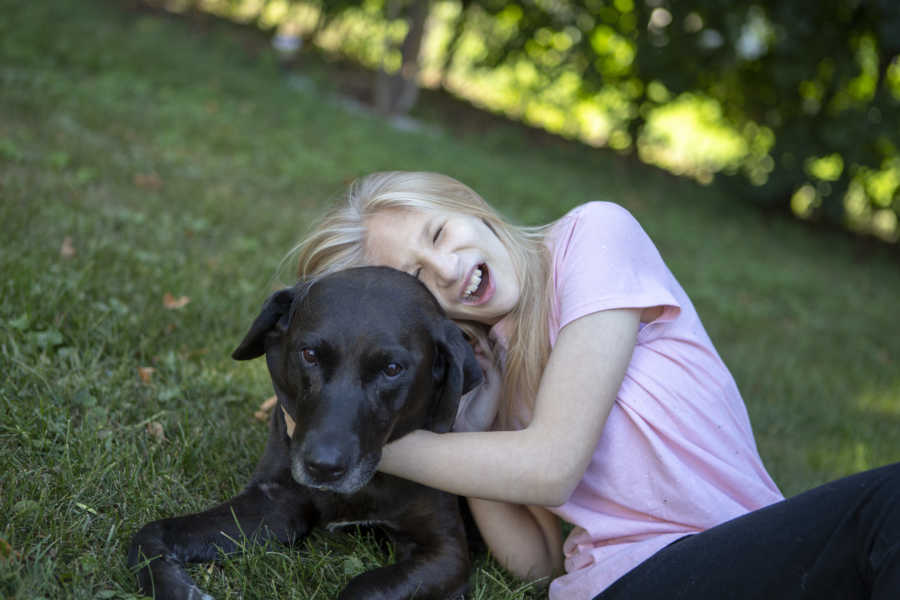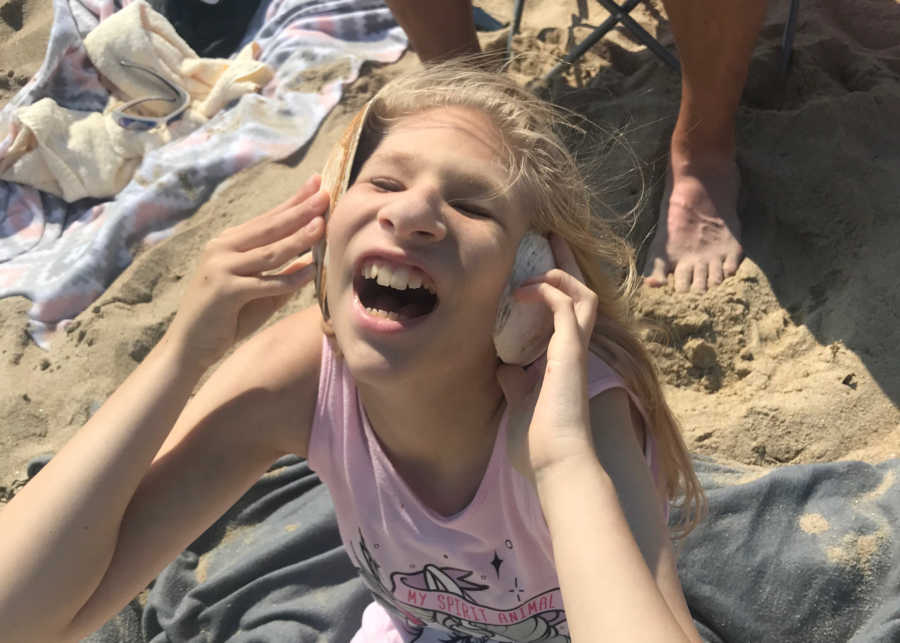 Some people might say I saved Ruby, but the truth is, Ruby saved me. She has shown me how to rise up from pain and sadness and transform it into hope and faith. She has taught me how to be patient and brave in the face of life's unknowns. And most importantly, she has shown me how to love fiercely and without conditions. I am grateful every day for the love, light and sparkle my rare gem has brought into my life."
From podcasts to video shows, parenting resources to happy tears – join the Love What Matters community and subscribe on YouTube.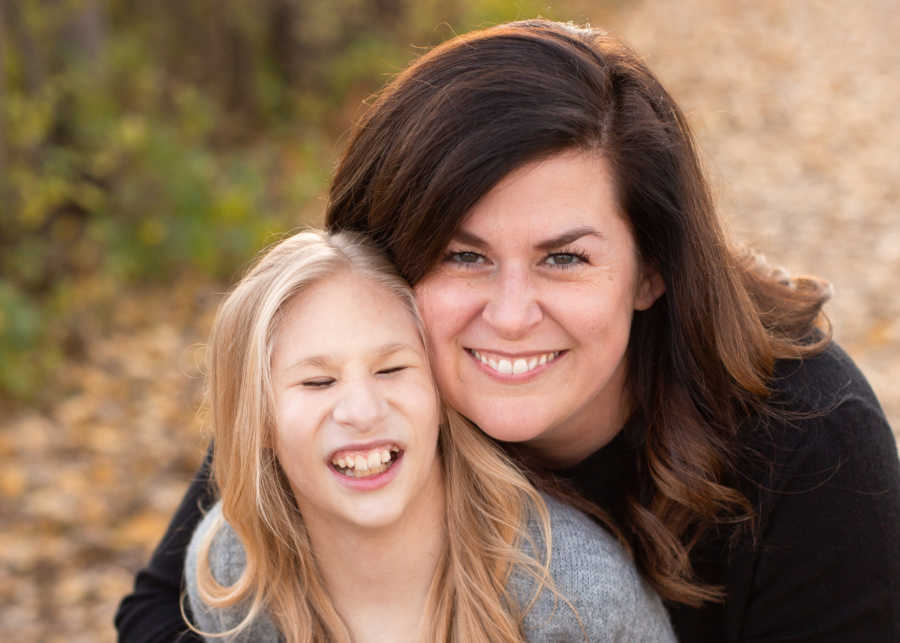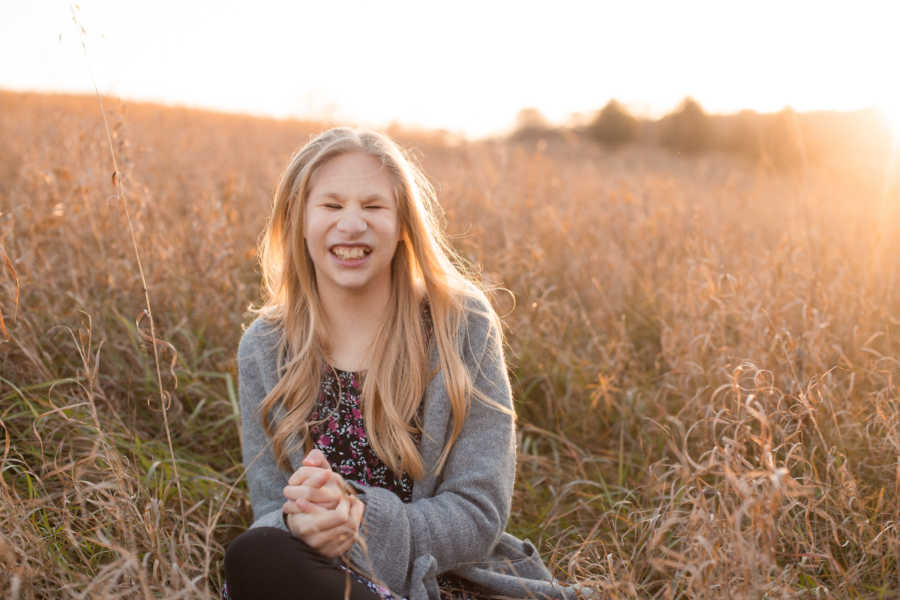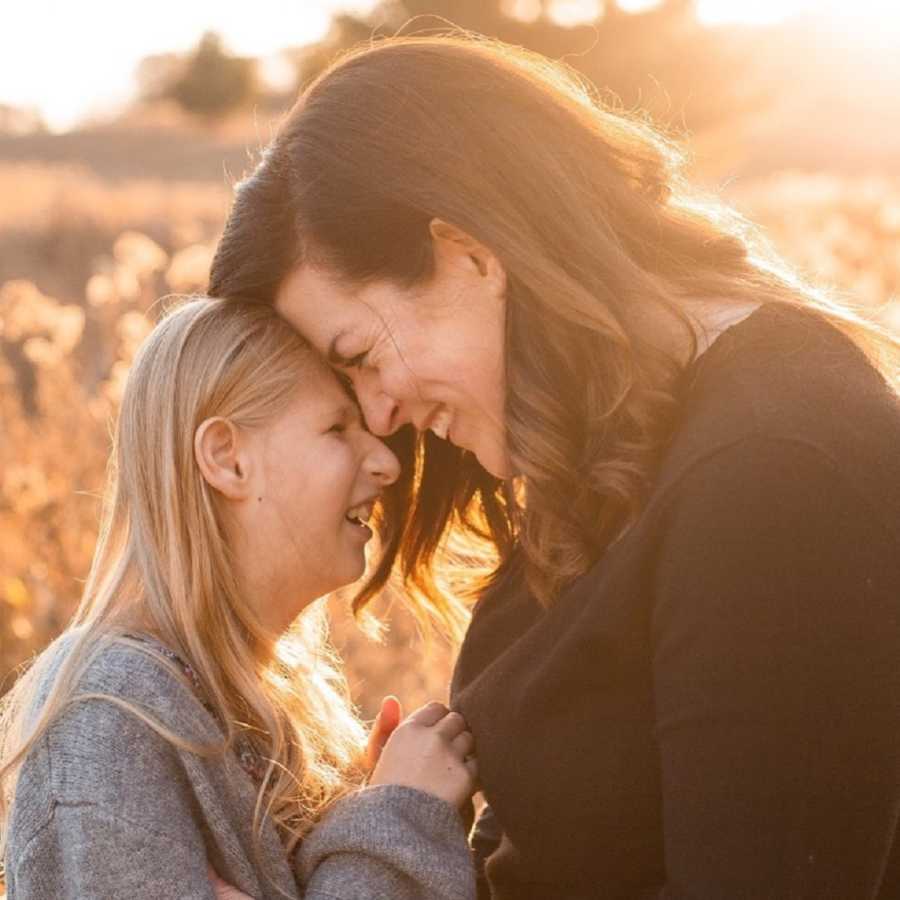 This story was submitted to Love What Matters by Angie Ardolf. You can follow Angie and Ruby's journey on Instagram, Facebook and YouTube. Subscribe to our best stories in our free newsletter here.
Read about more stories like this: 
'Sending people to talk to me only makes things worse.' That was the last text I ever received from my sweet boy.': Mom urges others to 'break the silence' after son's suicide
'Your baby doesn't have eyes.' What do you mean she doesn't have eyes?! I know people are born blind, but to actually not have eyes seemed impossible to wrap my brain around.'
Provide beauty and strength for others. SHARE this story on Facebook with your friends and family.