"It all started with an advertisement for a drive-thru hot fresh meal. Free. Courtesy of a local church.
The kids and I were already on this side of town because I drive nearly 40 minutes to take my son, who has autism and learning disabilities, to a therapeutic tutor every day for an hour. My other three kids and I wait until he finishes his session and then we all make the 40 minute trek back home, often getting back late in the evening—tired, hungry—and me still having hours of work to do leftover from the day and additional work preparing for tomorrow.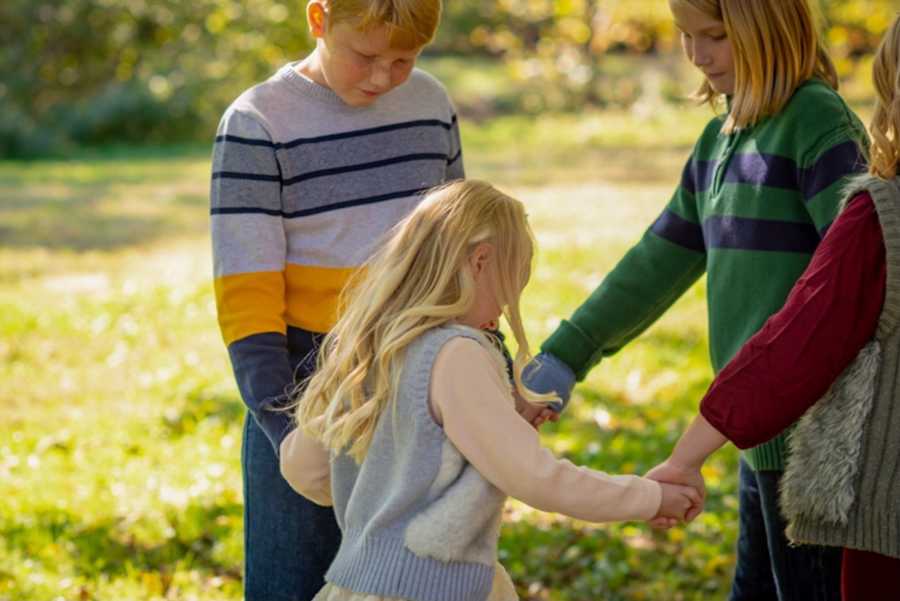 Before I go on, here are some rhetorical questions which may help put into context the purpose of this post. In your family and home:
Who packs the lunches? Who makes sure there is a gallon of unexpired milk in the fridge? Who makes sure the homework folders are stocked with completed homework? Who makes sure every child's mask is clean? Who does flash cards for sight words and times tables? Who hovers in the bathroom to make sure teeth are brushed? Who cleans up dinner? Who makes dinner? Who sets the table? Who does the dishes? Who does bedtime? Who checks for clean undies? Who gets up with children in the middle of the night after a night terror?
Everything that I do, as a parent and as a mother, is for my children. This is the MOST important role I have and one I love and cherish. Working long hours to pay for therapy on my own because my co-parent refuses to contribute is never a second thought for me, because my son needs it. Sacrificing hours for my children to be able to have what they need whenever they need it is something I happily do. This goes with also saying as a single parent, I do not get relief from a husband or partner to pick up slack when I fail at meeting the demands of parenthood (because I do fail).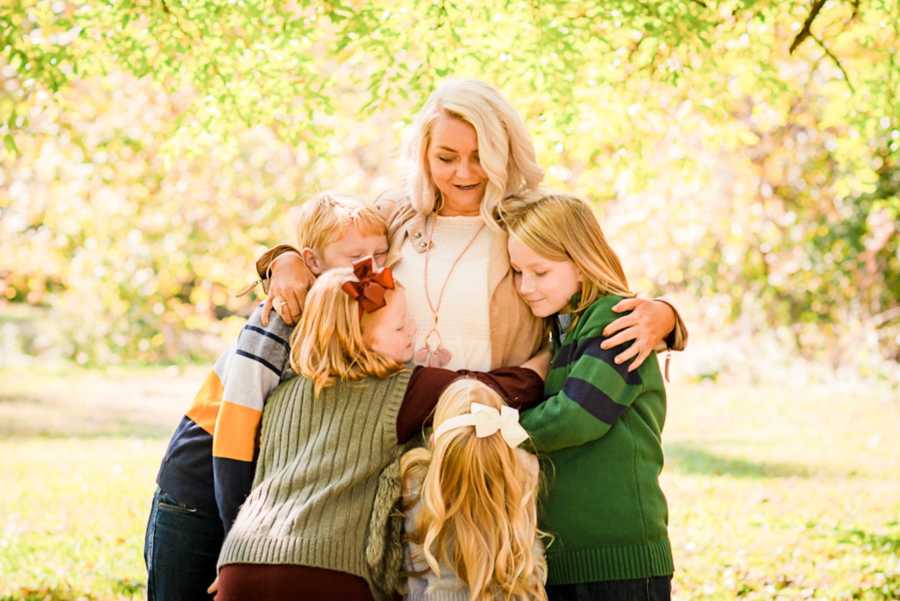 When I think of things I am responsible for, it is easy to get overwhelmed. I mean: the homework, flashcards, brushing teeth, bathing, packing lunches, packing snacks, signing permission slips, checking homework folders, stocking homework folders, laundry, masks, laundering other clothes, planning dinner, making dinner, cleaning up dinner, setting the table, doing the dishes, driving to therapy, paying for therapy, planning enriching activities, signing up for extracurriculars, getting the kids where they need to be at all times—AND the list goes on.
Even just having someone to tag team knocking out a few of these things would be helpful each day. But yeah, there is NO one but me. To do it all. Yes, I absolutely chose this, when considering the alternative. Yes, I would choose it again a million times over. Yes, I know this is the life of being a single mom. And here's a big truth bomb: It's hard, y'all. Like, THE HARDEST thing. You see, today was especially tiring: haircuts for a a child who literally feels pain when his hair is being cut, a change in typical routine (also the kiss of death for us autism moms), and balancing online homework (how do you even do this) with regular in-person school.
So, between running to therapy, tutoring, haircuts, and back to therapy, while coaxing kids to behave and sit down and not look at each other the wrong way, I was just at the wits' end of exhaustion. So we did it. We went to the advertised 'free, fresh, hot meals' drive-thru at a local church. A kind lady wearing a mask came up a gave me a little mint glued on a note card with a motivational message about 'encourage-mint.' She asked how many meals we needed, and I stated there were five of us. She said, 'I'm so glad you came!' like she knew me, then added, 'These meals aren't much, but they are warm and I hope it helps.'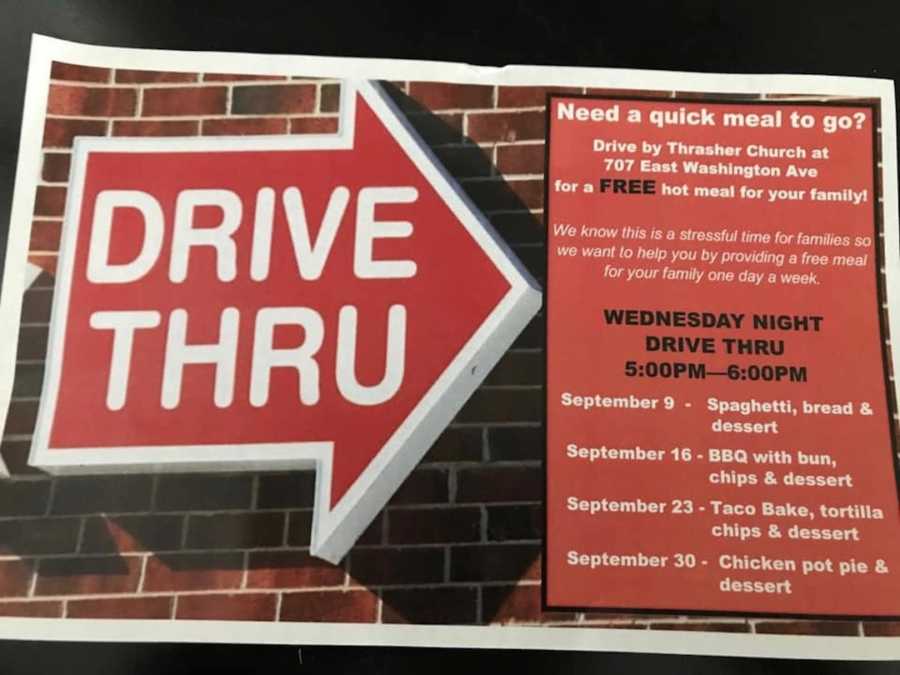 Five individual hot spaghetti dinners were brought out to five hungry humans in my minivan. Truthfully, I cannot remember the last time someone made me a hot meal. This is not a pity party, but more—an honest, heartfelt acknowledgement of the beautiful mercy which comes from accepting the most needed act of service exactly when it is needed, and how powerful this can truly be.
Church workers wearing matching shirts advertising God waved me through the drive-thru and smiled as we left. Shame I did not feel. Mercy…yes. Mercy, love, gratitude. Pure, good, and beautiful. I couldn't even make it out of the parking lot. I pulled into an empty stall—tears suddenly streaming down my face, while the aroma of homemade spaghetti sauce filled the car. One less thing off my list of unending responsibilities tonight. And it was a little, huge thing. So much it made me realize; God is in the drive-thru."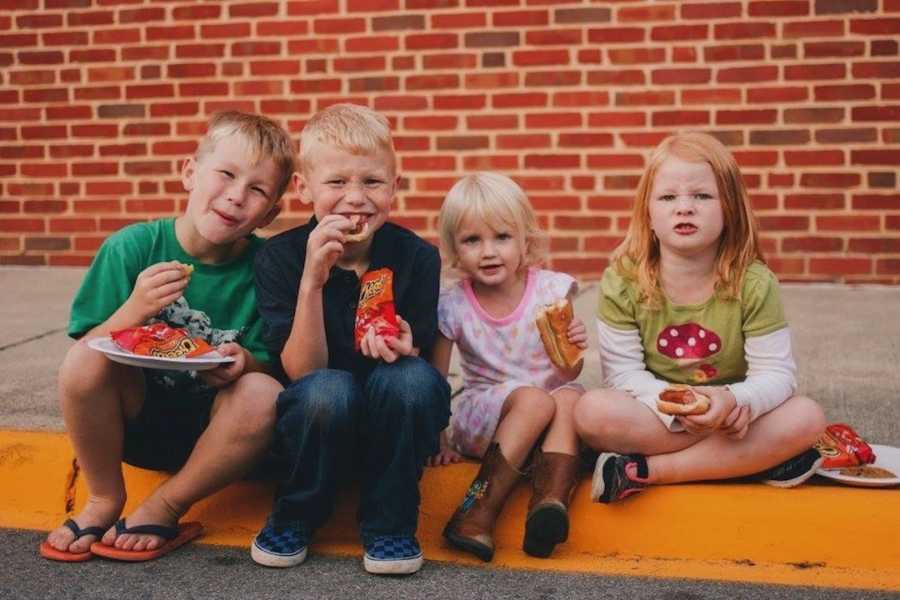 This story was submitted to Love What Matters by Lesley Butterfield. Submit your own story here, and be sure to subscribe to our free email newsletter for our best stories, and YouTube for our best videos.
Read more about acts of kindness:
'I looked down with tears in my eyes as I absorbed my son's kicks. Suddenly, I felt a hand on my shoulder. 'How can I help?': Special needs mom details 'unbelievable' act of kindness
'I'm sorry to intrude. I don't know you, but I saw you crying and I wanted to buy you flowers.' Tears streamed down her cheeks.': Stranger shows 'priceless' act of kindness, 'We will never forget'
'Last week, Arthur stopped by with a gift. Each time he delivers a package, Hudson lights up, runs to our front windows, and can't wait to say, 'Hi!': Woman shares delivery man's act of kindness
Help us show compassion is contagious. SHARE this beautiful story on Facebook with friends and family.