"Our journey to have a family has been a very difficult one to say the least. It was filled with heartbreak, anxiety, fear, and guilt. But through the hardship and with God's undeniable mercy we ended up with a beautiful double rainbow.
My husband and I didn't exactly follow the traditional norms when it came to marriage. We met and it was love at first sight. So much so that we were inseparable from the beginning. We ended up accidentally getting pregnant after knowing each other for only a little over a month. We were shocked and scared, but the excitement quickly grew as we began to picture ourselves parenting together.
A few weeks later, that dream dissolved before our eyes. I began bleeding heavily and later on it was confirmed I was having a miscarriage.
After taking some time to silently grieve together, we both had a strong compelling feeling to try again. We knew it was crazy. At this point, we had only known each other for 3 months but deep down we knew we were meant to be a family.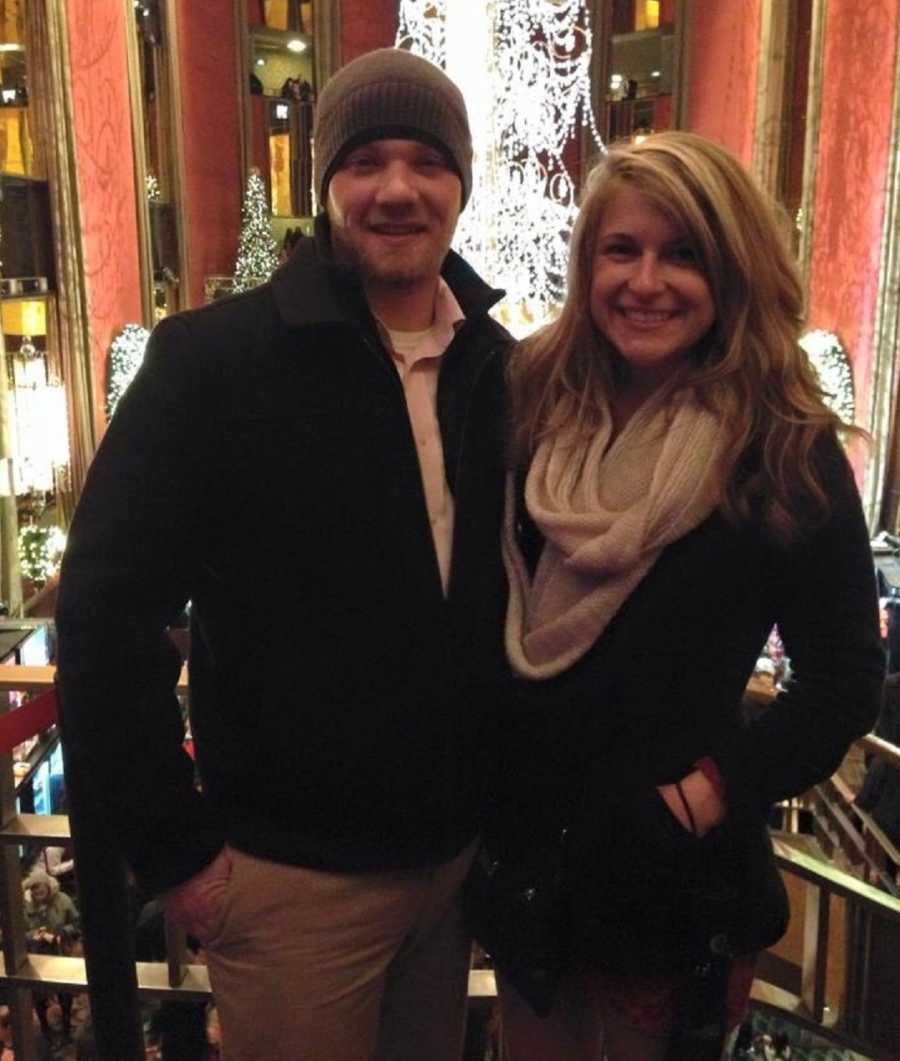 Shortly after, I became pregnant again and we were thrilled, but scared. Those first 3 months, I was on pins and needles, but we made it! We excitedly announced to our close friends and families and were welcomed with so much support.
My pregnancy had a few complications, especially towards the end. One day I couldn't feel Charlie moving and went to the hospital as a precaution. Two days later our first rainbow baby was born. Charlie was perfection and just what our hearts needed.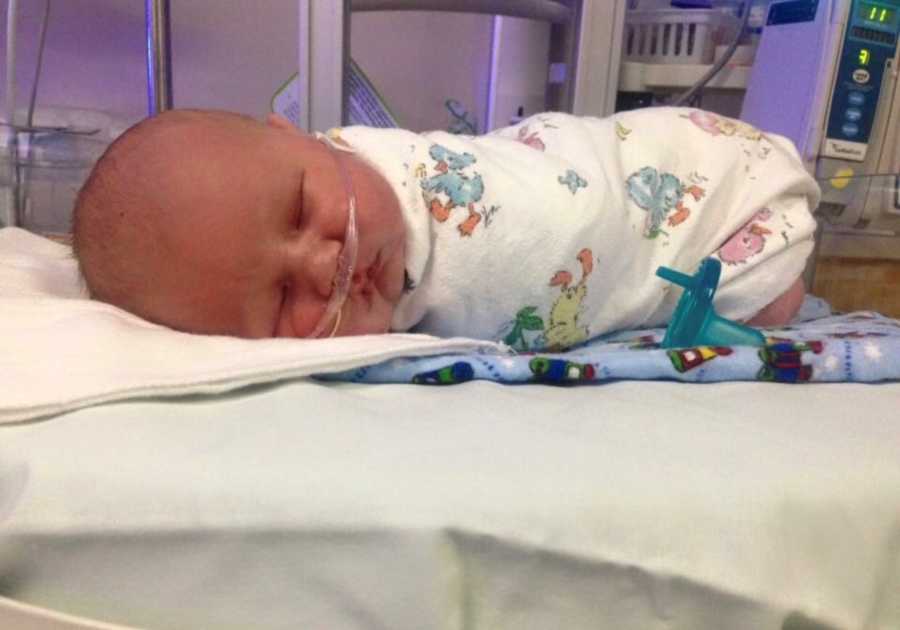 My placenta was abnormal and was sent off for testing which revealed there were thousands of tiny blood clots in the veins. There were no dots connected at this point and it was chalked up as a fluke thing.
We were married 6 months after Charlie was born and we couldn't wait to add to our little family. At Charlie's 1st birthday party, we announced we were 8 weeks along!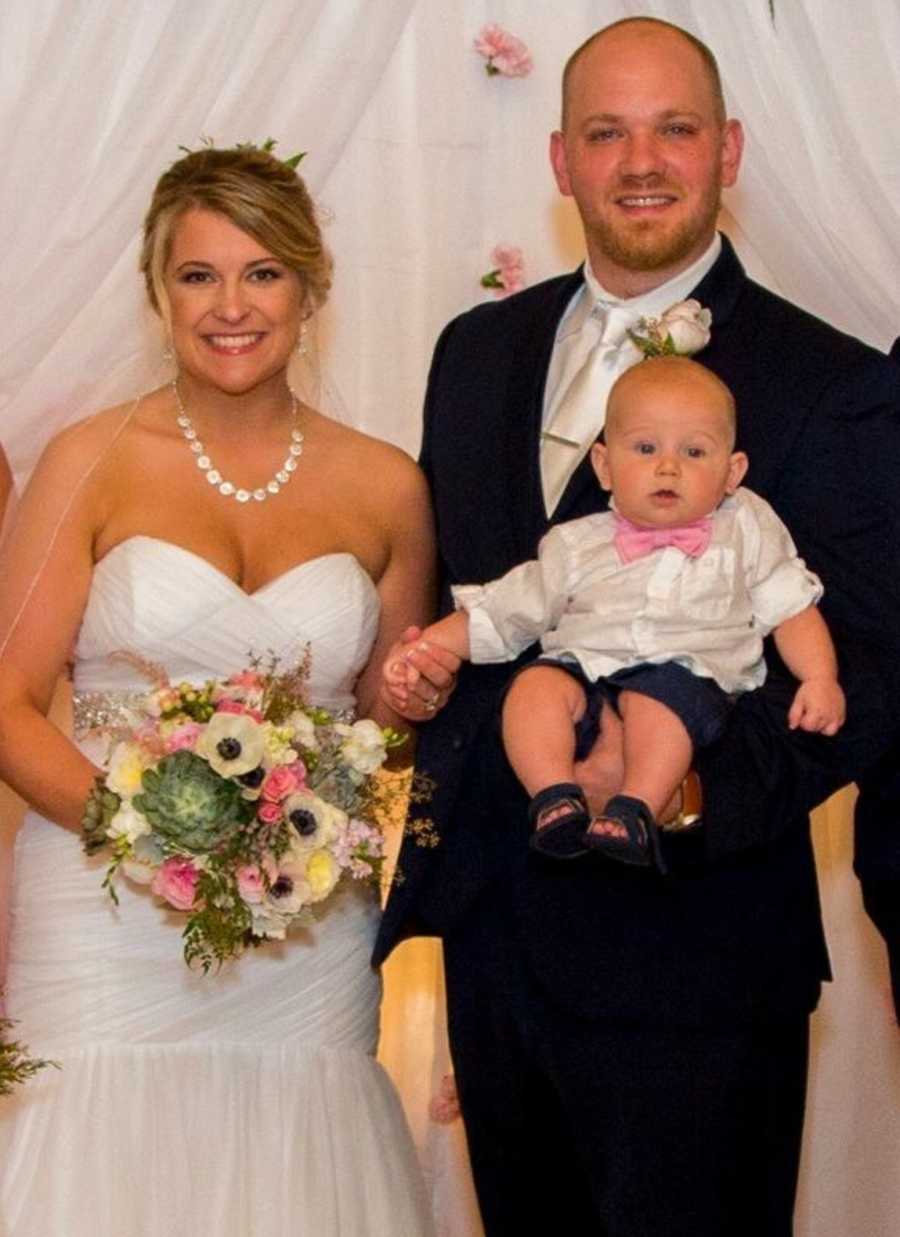 I was extremely sick during this pregnancy. I started bleeding around 15 weeks and the flashbacks from my first miscarriage came flooding in. We were immediately scheduled for an ultrasound where a large blood clot was discovered in my cervix. The doctor gave us a 50/50 chance and sent me home to rest. We were scared but hopeful. Of course God wouldn't put us through this again, would he?
The next day and the events that unfolded changed my life forever. I woke up feeling like I was having contractions, but pushed the thought out of my head. I was in denial.
My sisters were coming over that day for support so I took a shower and tried to relax. While they were there I felt like I needed to go the bathroom. I was in pain and felt like something was coming. My doctor had informed me I could very well pass this blood clot and that's what I expected to happen. A few seconds later I looked down just in time to see our baby daughter, Sadie Roseanne, emerge head first, dangling from me in the toilet.
I went into shock for a few moments and was paralyzed by what I had just seen. At 15 weeks, a baby is the size of an apple with all the basics already formed. I was totally unprepared for how a miscarriage would be this far along.
All of a sudden I heard a noise I couldn't recognize. I came to and realized the noise was coming from me. A deep, loud, moaning scream; the sound of grief and disbelief. My sister and husband came running in to see what happened. If I could go back and shield them from the horrific sight I would, but I was not in the right state of mind to prevent their innocent eyes from what they were about to see. The next few minutes waiting for the ambulance was an out of body experience. I remember thinking this could not be happening to me and asking God for help. Why did he do this? Why did I have to see that? My body had failed my baby. I had failed my baby.
In the ambulance my body was in full blown labor trying to expel the placenta. We were wheeled up to delivery and I remember a man telling my husband, 'Good luck and congratulations,' as he thought we were going to deliver a healthy baby. The next few hours were a blur and we were forced to answer some hard questions. Our daughter was shy of meeting the weight requirement for the hospital to recognize and issue a death certificate. So, it was up to us to take care of her body.
We chose to have her cremated (with her brother's teddy bear) and held a small memorial for close friends and family. Never in my wildest dreams did I think we would ever have to pick out an urn for one of our children.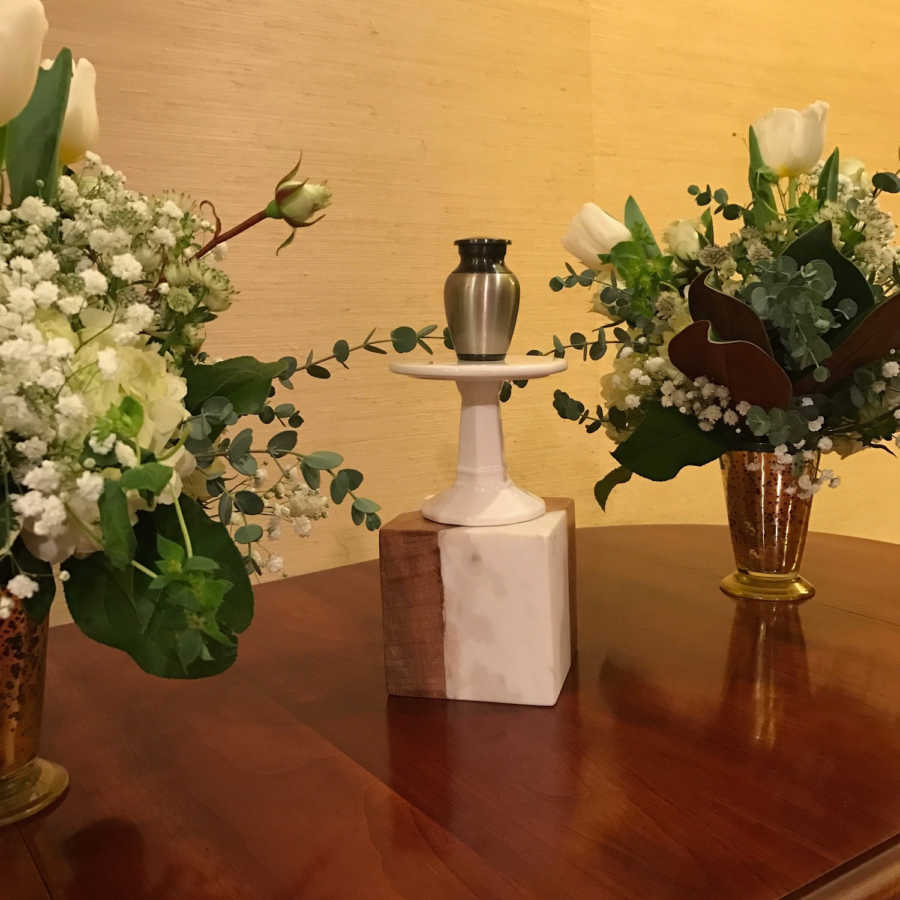 The following months were extremely difficult. I had developed postpartum depression and wanted nothing to do with my son.
I was angry with God and 'his plan.' It didn't make any sense. Over time he pulled me through along with the support of my incredible husband and family.
After receiving genetic testing, we found out that a blood clotting disorder was the reason for my pregnancy troubles and that Charlie was most likely a 'miracle baby.'
We knew it would be hard but our dreams for giving our son a sibling outweighed the risk and we decided to try again. My fourth and final pregnancy was 9 months of pure terror since there was no longer a safe period for us. I was monitored very closely with endless doctor appointments, blood work, ultrasounds, and emergency room scares.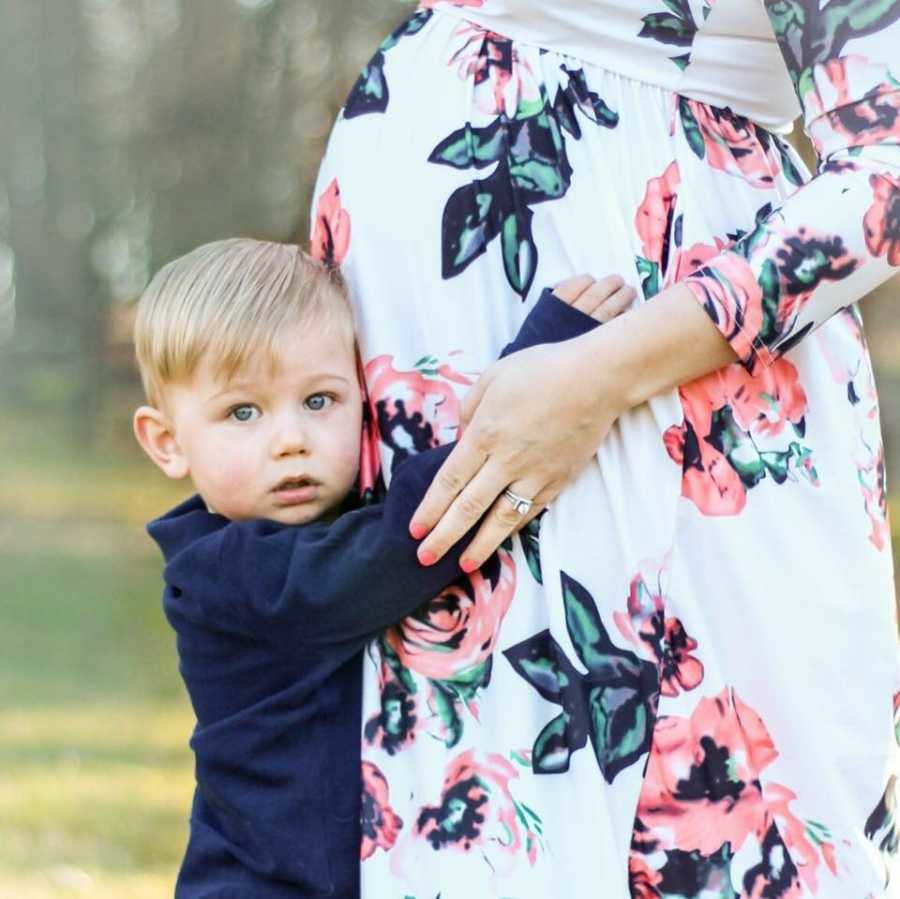 Our doctor and I decided to play it safe and deliver our baby daughter early at 37 weeks. I felt extremely guilty doing this but later on found out it was ultimately the right decision as my placenta contained thousands of tiny blood clots, just as it did before with Charlie.
On May 22nd, 2018, our second rainbow baby and promise from God was born. Everlie Promise completes our little family and helped to mend our broken hearts.
Still to this day I am haunted daily by what happened and by what could have been. I now see that God's plan has come to fruition the way it is meant to be. He has blessed me with two beautiful children that I cannot picture my life without.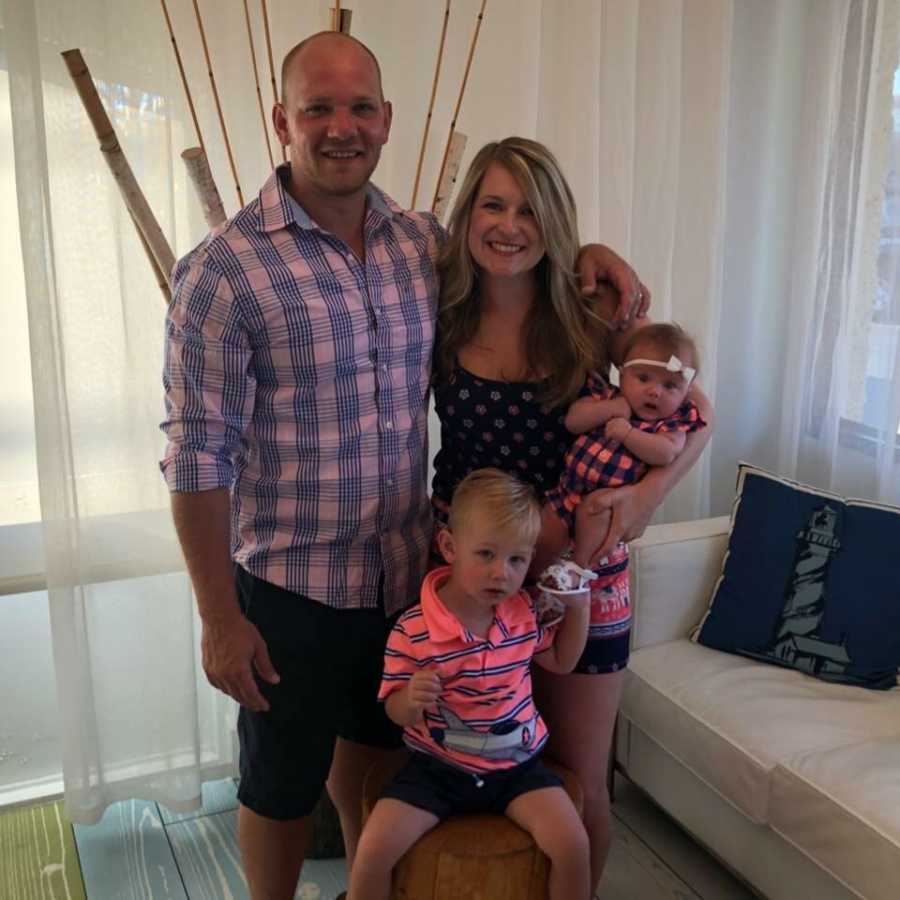 I will always wonder about my angel babies and look forward to being reunited with them one day. For now, I will cherish each moment I have with my beautiful double rainbow."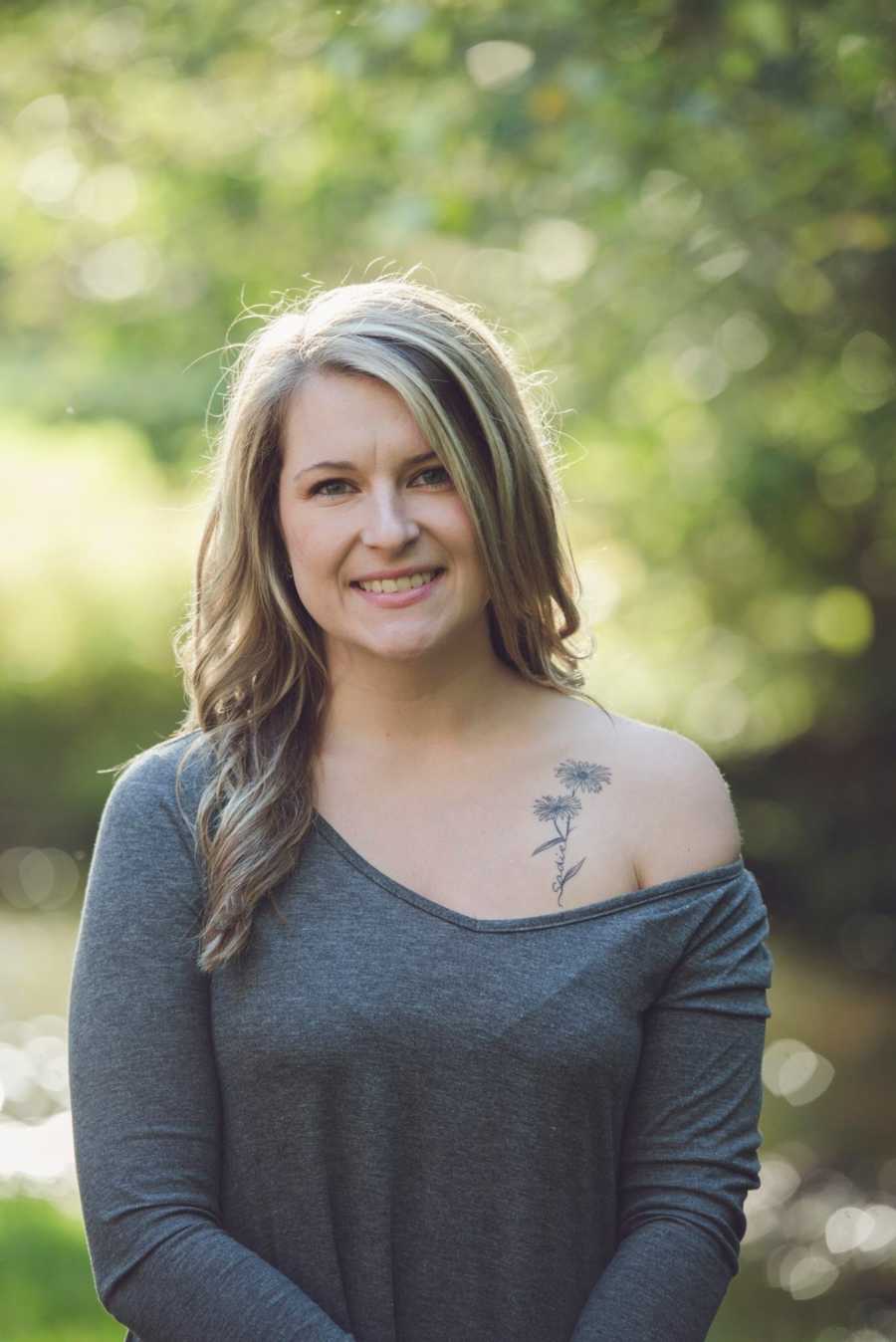 This story was submitted to Love What Matters by Crystal Noll, 29, of Fleetwood, Pennsylvania, in honor of October being Pregnancy and Infant Loss Awareness Month. Do you have a similar grief journey you'd like to share? We'd like to hear from you, for others to know they are not alone. Submit your story here, and subscribe to our best stories in our free newsletter here.
Read more stories like this:
'Ma'am there's been reports of gunshots.' The cops open the closet, we all stop. I see his legs.': Woman finds true love after abuse, miscarries, welcomes rainbow baby with man who 'rocked her world'
'It's just cells. Don't beat yourself up over it.' That was it. I was sent on my merry way to mourn the loss of my child.': Woman delivers rainbow baby after losing 7 children
Please SHARE to help educate others about the grieving process, and the kind of support it takes to help heal.