When I first met Ry, I knew he was the man God chose for me. He has always had this sweet charm about him that still sweeps me up off my feet.
We were young and in love when we got married 9 years and some months ago.
However, as we all know, when you get married, you bring all your baggage with you and that is exactly what we did. We were two hurting people, hurting each other. I wasn't about to tell anyone how difficult married life was because I felt so embarrassed and ashamed that our marriage was not perfect. And it certainly wasn't what I hoped, imagined, or dreamt it would be. I was so lonely and so broken-hearted to see so much pain in our marriage.
Those first couple years were the hardest we ever faced, and they required so much prayer, strength, commitment, and willingness to overcome the season we were in. We started counseling a couple months after we got married. Faithfully, we went for two years. Two years, guys. Every single week.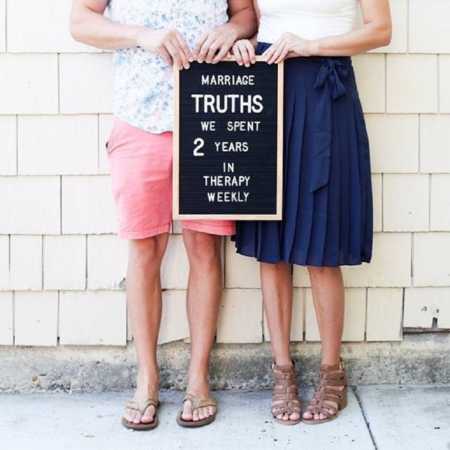 Therapy saved our marriage (and a whole lot of Jesus). We learned more than anything how to effectively communicate with each other, which is truly so essential. There was breakthrough and healing and that was one of the most beautiful things I have seen God do in our marriage!
Marriage comes with all kinds ups and downs. Ryan and I paid some pretty rough dues early on in our marriage. However, it laid such a strong foundation of our daily need for Jesus. He did such a beautiful work in our marriage those first two years.
As the years have gone by I have fallen in love over and over again with Ry. And our deepest struggles have allowed us to grow and become who we are today. We aren't the same as we were 9 years ago, and it is humbling and beautiful to see. I know God chose Ry for me and I feel pretty lucky to share this life with him. However, it takes a daily effort to be intentional with one another and share in a happy healthy marriage. And while we make mistakes and fall short sometimes, it is so important that we do that.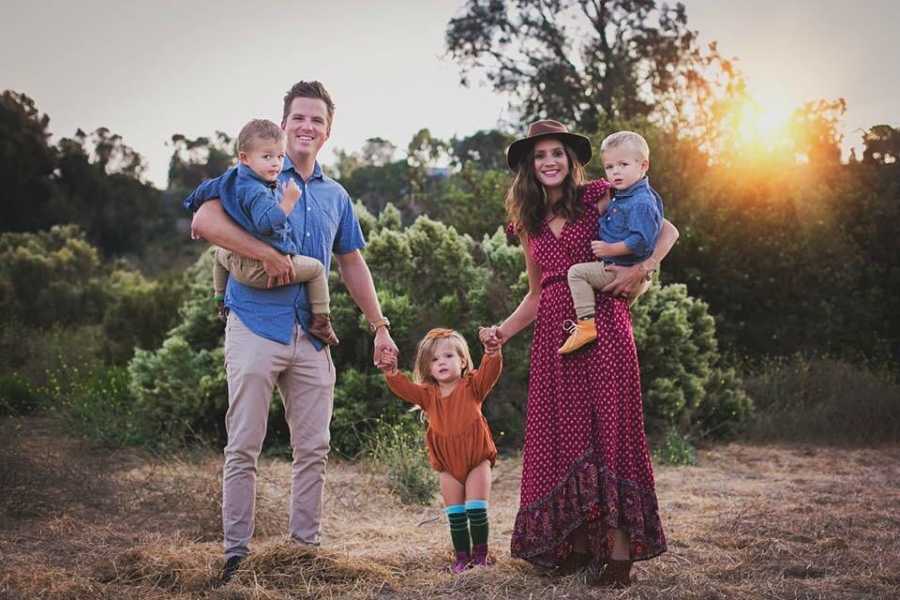 This story was submitted to Love What Matters by Desiree Fortin of California. You can follow her journey as a mom of triplets on Instagram.
Provide strength and courage for other struggling couples. SHARE this story on Facebook or Twitter.