"Crisis. Social distancing. Quarantine. It took a pandemic to slow most of us down and help me realize a few things.
My husband and I planned to have our babies close together because we thought it would be easier in the long run. (Joke's on us!) Together we created, and I carried and birthed three perfect children within four and a half years. With each birth, the postpartum depression and anxiety got worse. Pregnancy is rarely easy, but my third was very difficult with many high-risk concerns and ended with HELLP syndrome, which almost took mine and my daughter's life. My third child was delivered at 29 weeks and spent two months in the NICU.
I have no desire for more children, but something was missing. There had been a little twinge in the pit of my stomach, and I wasn't sure what it was. My first maternity leave was spent as a paranoid new mom who missed her old life and questioned why she changed everything. My second maternity leave was spent in a spiral of depression with a speech delayed 2-year-old and a miserable newborn who never slept and constantly cried. My third maternity leave was spent driving over an hour away daily to the NICU and praying my child would survive.
What I wanted was another maternity leave. One without sore nipples, leaking breasts, crying babies, sleepless nights, or daily trips to the NICU. I have no desire to be a SAHM, no disrespect. I love having a successful career and continuing my education, but I wanted 'a pause' on life. I just wanted a moment to regroup, but that doesn't exist…right?
My children are now 6, 4 and almost 2. For the most part, they sleep through the night, and although my breasts are a little deflated, they cause me no grief any longer. What I have been missing or yearning for was a joyful time to spend with my husband and three children that didn't involve a hectic schedule of ballet, T-ball, birthday parties, work, and doctoral classes.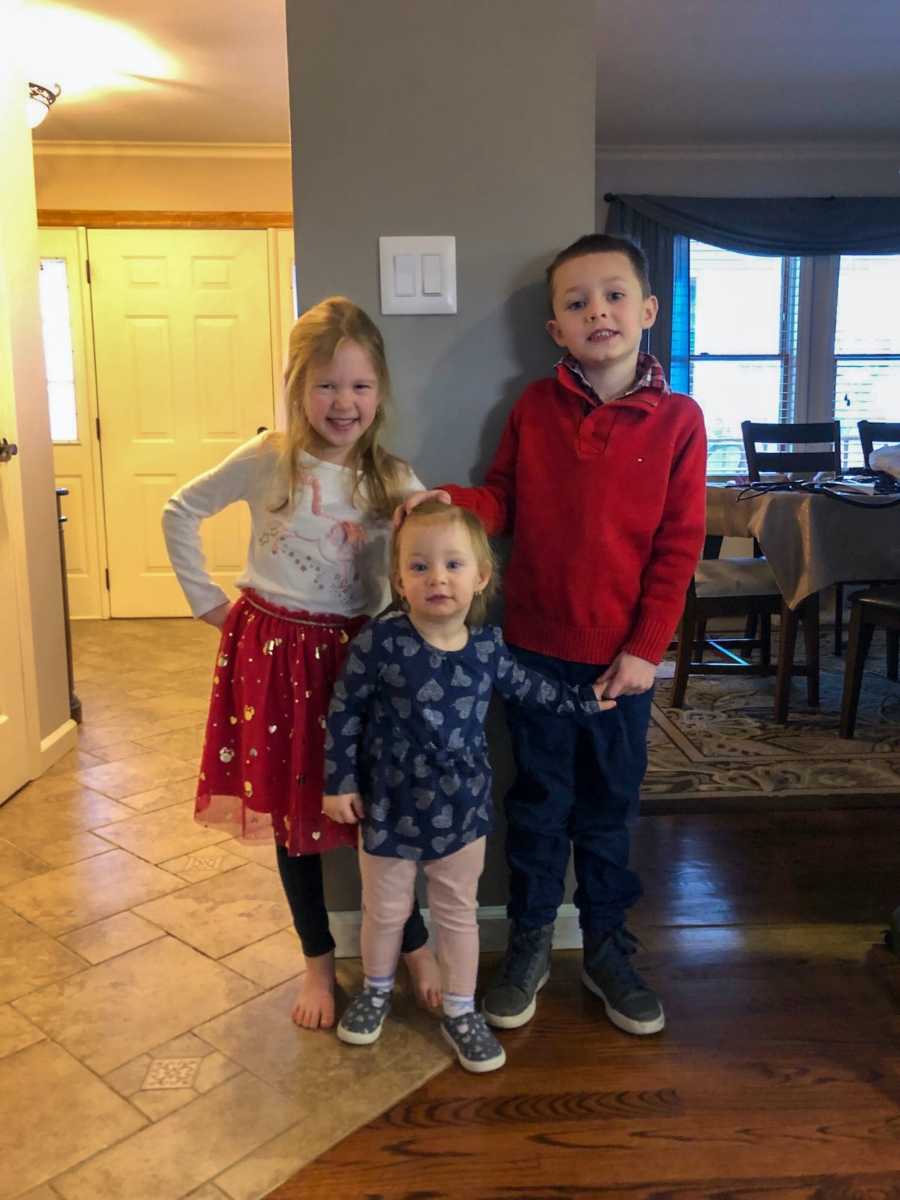 What I wanted was the opportunity to let my children sleep in, relax on the couch and watch cartoons with me, play board games, blow bubbles, and run around outside for hours. What I wanted was to not yell like a crazy lady every morning to get everybody out of the house on time so I could race to work to deal with whatever crisis I found there. I didn't want to have a conversation every day with my husband about who was picking up the kids or need to leave work early to take one of them to an appointment.
Enter CoVid-19 or the Coronavirus. It is a huge disruption to life, work, the economy, but it is an actual chance to pause. I have literally been forced to stop, stay home, and spend time with my children. It took a minute (or a few days) to comprehend, and as usual, my initial focus was on work. But then something changed. I took a breath and I began to see things through a new lens.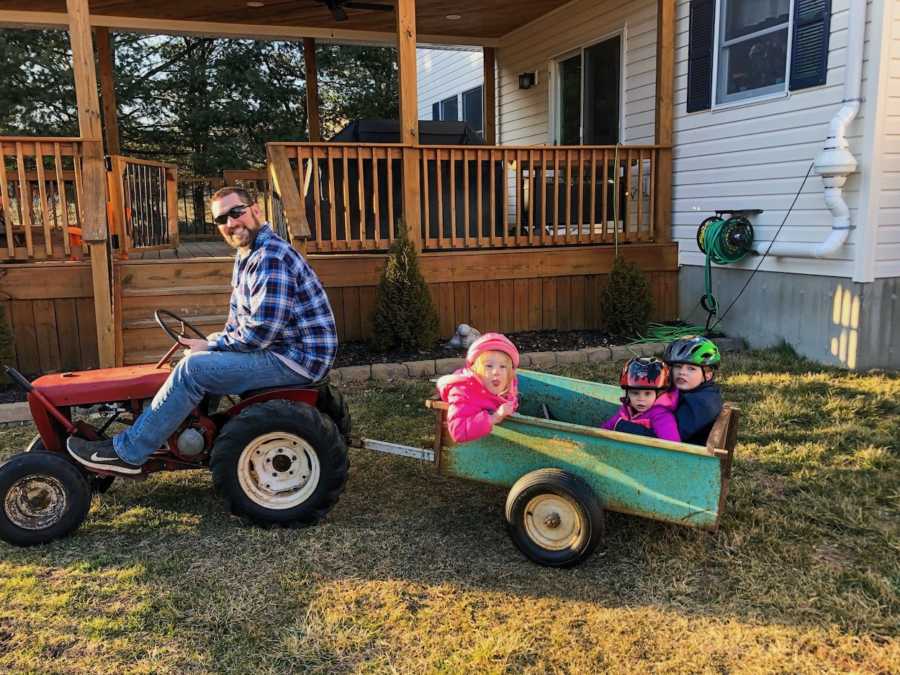 So far during this 'pause,' I have learned my 6-year-old is an incredible reader and can calculate large math problems in his head. He loves to be outside exploring or building bridges and forts. I have learned my 4-year-old is an amazing artist with an imagination that blows my mind. She is already spelling, writing out words, and starting to read. I learned my 2-year-old is capable of more than I ever imagined. She knows words, is stringing them together, sings songs, and she understands everything you ask of her. She also loves shoes and often wears them to bed.
I am still concerned about what is going on outside of our four walls, and I am still working and taking classes. But right now, my children need me. They need to see some normalcy, routine, and calmness. They need to feel safe. But truthfully, I need them more."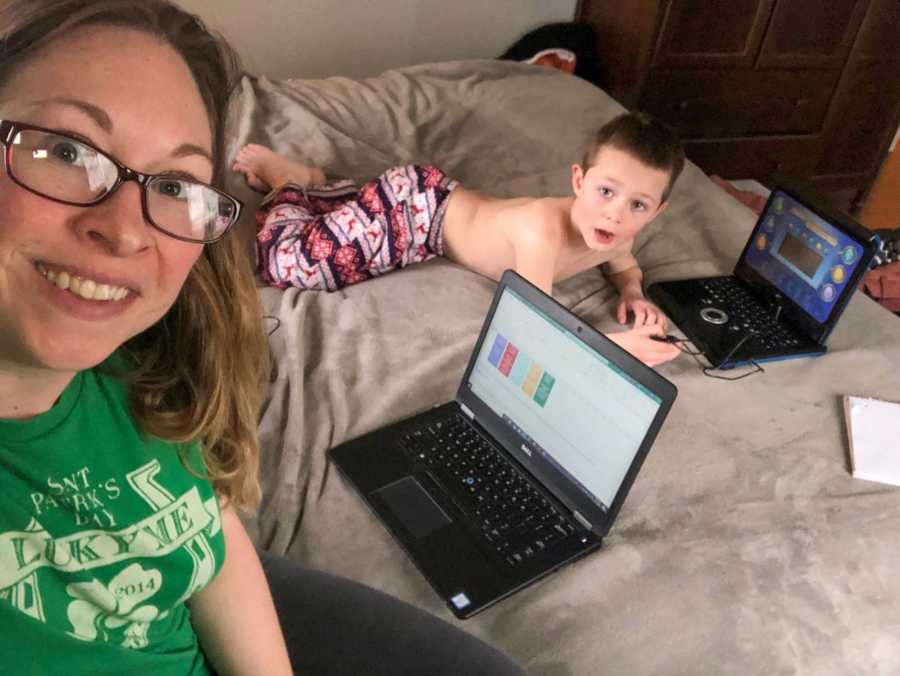 This story was submitted to Love What Matters by Jessie Moore, 34, of Middletown, New York. Do you have a similar experience? We'd like to hear your important journey. Submit your own story here. Be sure to subscribe to our free email newsletter for our best stories, and YouTube for our best videos.
Read more stories like this: 
'He felt guilty even asking. Within 24 hours, every. Single. Shift. Was. Covered.': Family of immunocompromised child thanks selfless firefighters
'My family and I live check by check. 'The lady in front of you wanted you to have this.' I'm pregnant and super emotional as it is. I start bawling my eyes out in line.': Woman thanks stranger for act of kindness, 'There are still great people in this world'
'Today I cried. Not because I'm stressed out or scared. I cried because of a 92-year-old man.': Woman says 'forget about the 75 rolls of toilet paper you think you need and think about the 92-year-old man'
'Today, my mom asked me for help. She asked me to send a plea. There is nothing left for those who need it most.': Woman urges others to make masks for healthcare workers, 'Support them so they can support us'
'I received a call. 'We're out of diapers. She went to the bathroom…a lot.' Boy was I in for an experience.': Mom urges others to stop hoarding baby items during quarantine, 'Some families can't afford to buy in bulk'
Do you know someone who could benefit from this story? Please SHARE on Facebook or Twitter.