"We met in 2014 on our college campus. I thought Ben was way too friendly, but also kind of cute. It wasn't until May of 2015 we went on a very 'no strings attached' date just for fun, and pretty quickly fell in love. At the time, I had no intention of getting married. I planned to move to Honduras after graduation and work at an orphanage, but after our fifth date, I told my mom, 'I'm going to marry him.' Almost two years later, I did.
Ben was a happy-go-lucky soul. He loved people and helping people. He loved learning, and he loved living. He always found the best parts of people and clung to them. He was deep and philosophical and could make you feel like the most special person in the world. I remember sitting in his little red Focus, his long, curly hair peeking out from under his ballcap as he handed me the little white jewelry box. Inside was a ring he had handmade for me, a brass and copper sunflower. I glanced up at him, a little bit confused when he said, 'You remind me of a sunflower. You're strong, beautiful, and resilient. I wanted this to remind you of that whenever you doubt.' I had no idea then we'd be married a year and a half later. Or another year and a half after that, he'd be dead, and those words would become a mantra for me.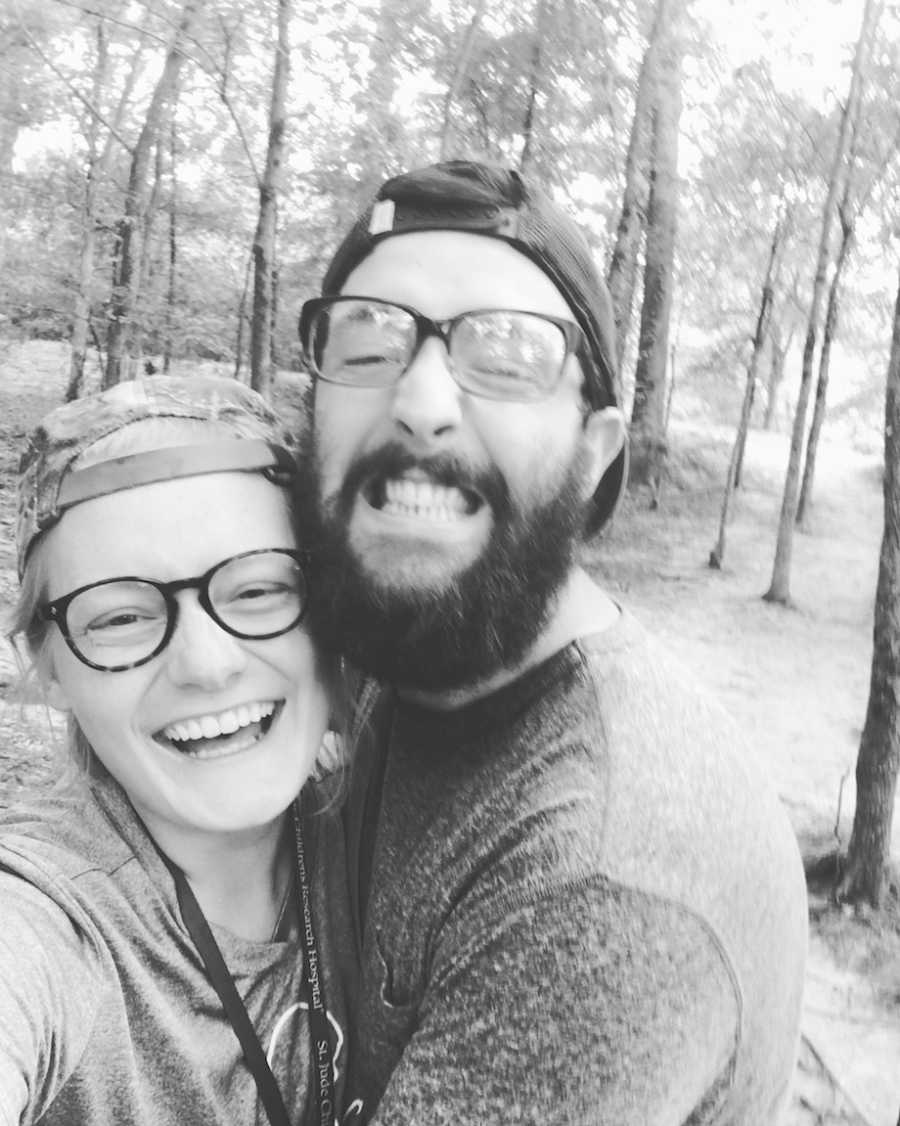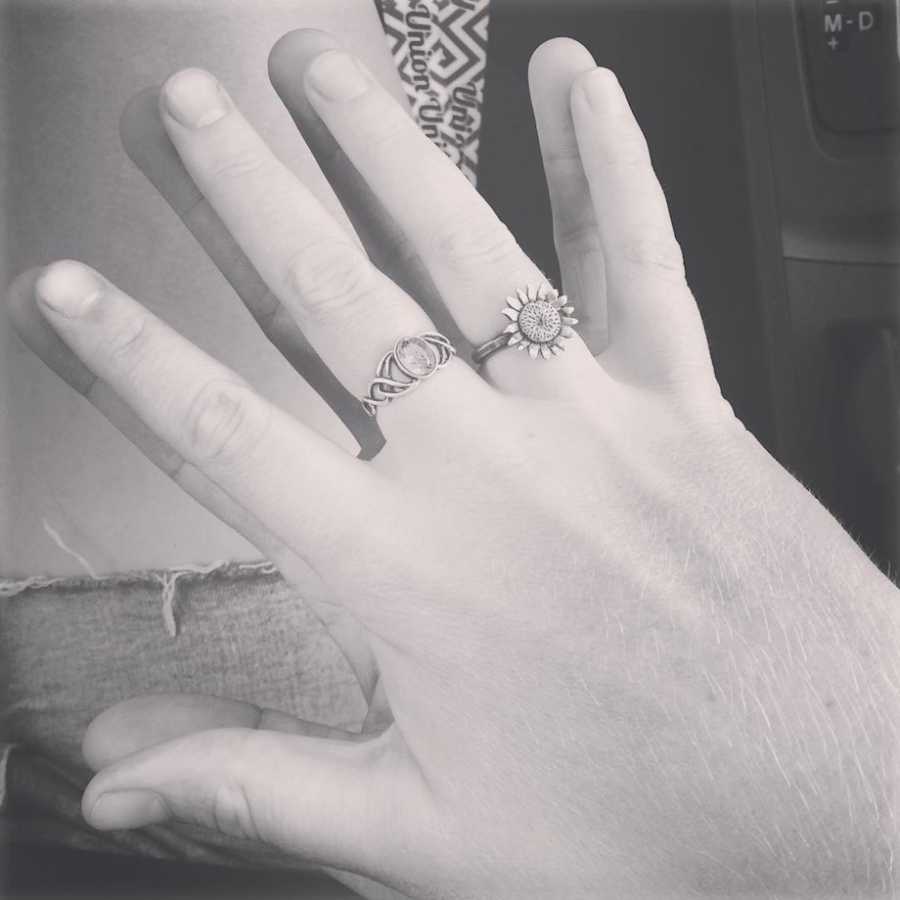 Ben always advocated for people struggling with mental health, because he'd struggled himself. His first couple of years in college were rough, and he found himself in an outpatient program after attempting suicide. He was diagnosed with mild bipolar disorder and moderate depression, went through extensive counseling, and was started on a couple of medications to help regulate his brain chemistry. This was all before I came into the picture, and by the time we started dating, he was in a very stable, healthy place. I'd struggled a lot with anxiety and depression myself and never sought help. Ben was the one who advocated for me, who pushed me to go to counseling, who broke the mental health stigma for me. 'Julie, I want to help you. I want to be strong for you. But I'm not trained to help you the way you need. I know it's scary to take that step, but you won't regret it.'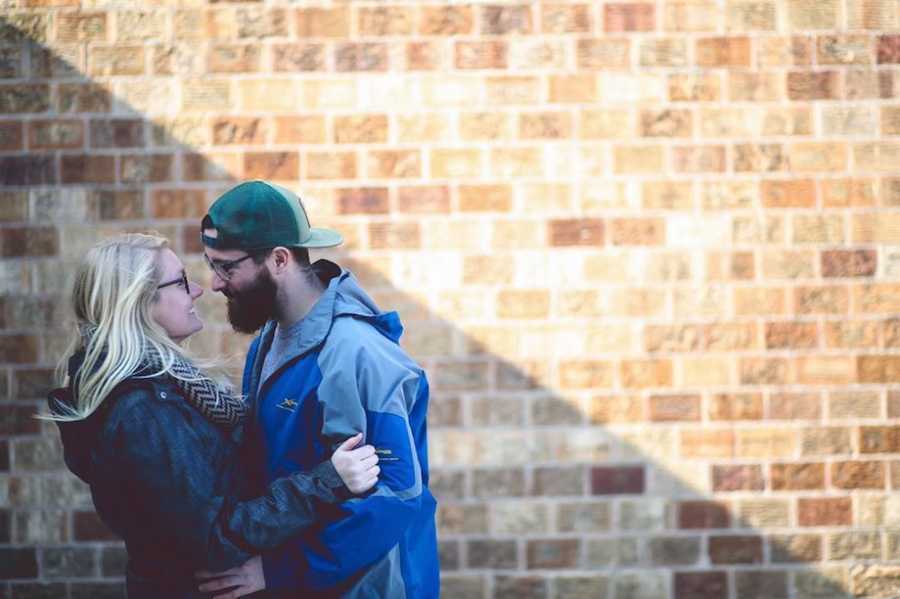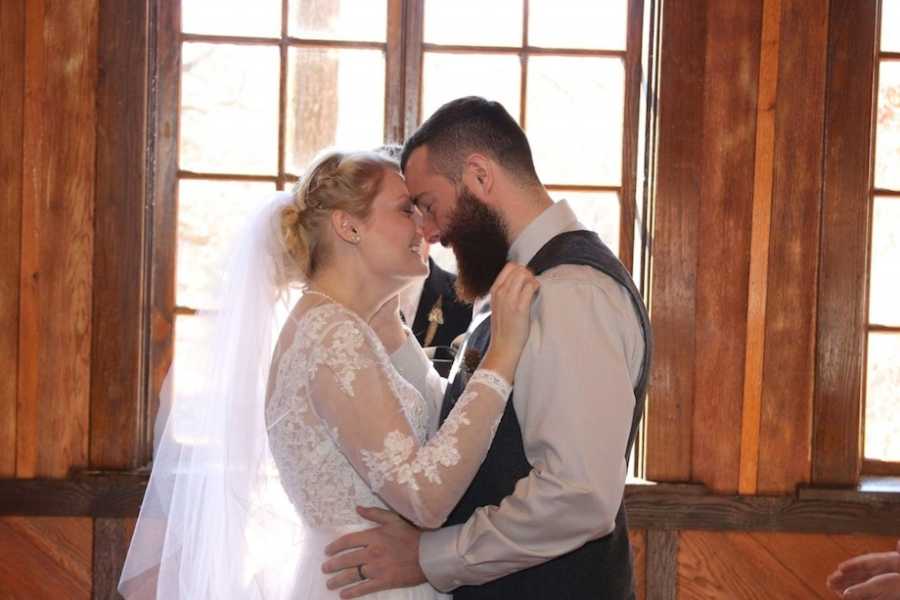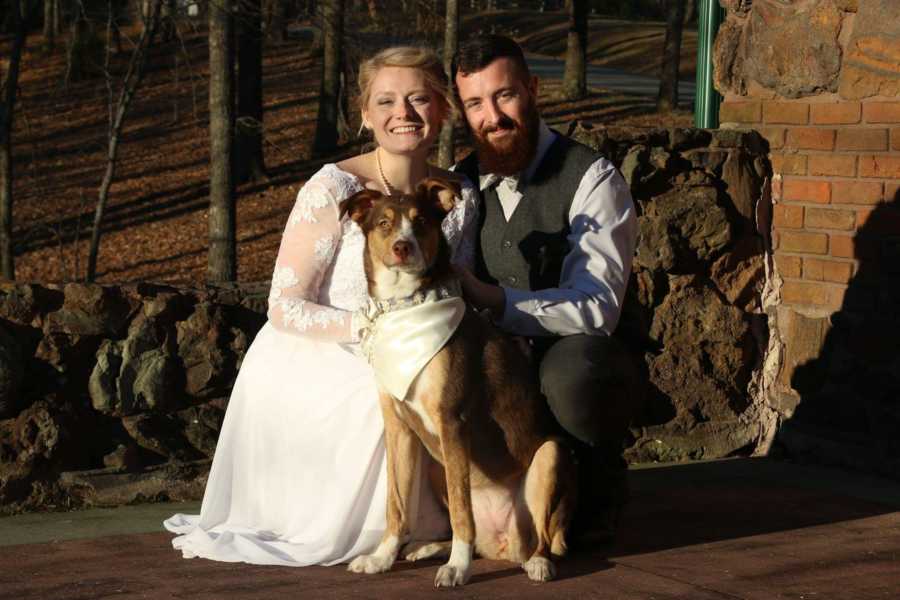 In April of 2018, a little more than a year after we got married, Ben was finishing up Advanced EMT (AEMT) school, and I was really settling into my job as an ER Nurse. We were living in a 'cozy' little third-floor apartment with our two dogs, and beginning talks of having kids or becoming foster parents with the intention to adopt. Our lease would soon be up, so we found a sweet little three-bedroom house to rent, and had begun dreaming up ways we could make it homier and grow our family.
The night before he died, we went on a date to Red Robin and laid on the couch snuggling and watching HGTV. 'We're really, lucky, you know?' I said. 'Yeah, yeah we are,' he replied. 'I know life has been busy and kind of stressful, but I'm really happy with where we are and what we've accomplished,' he said.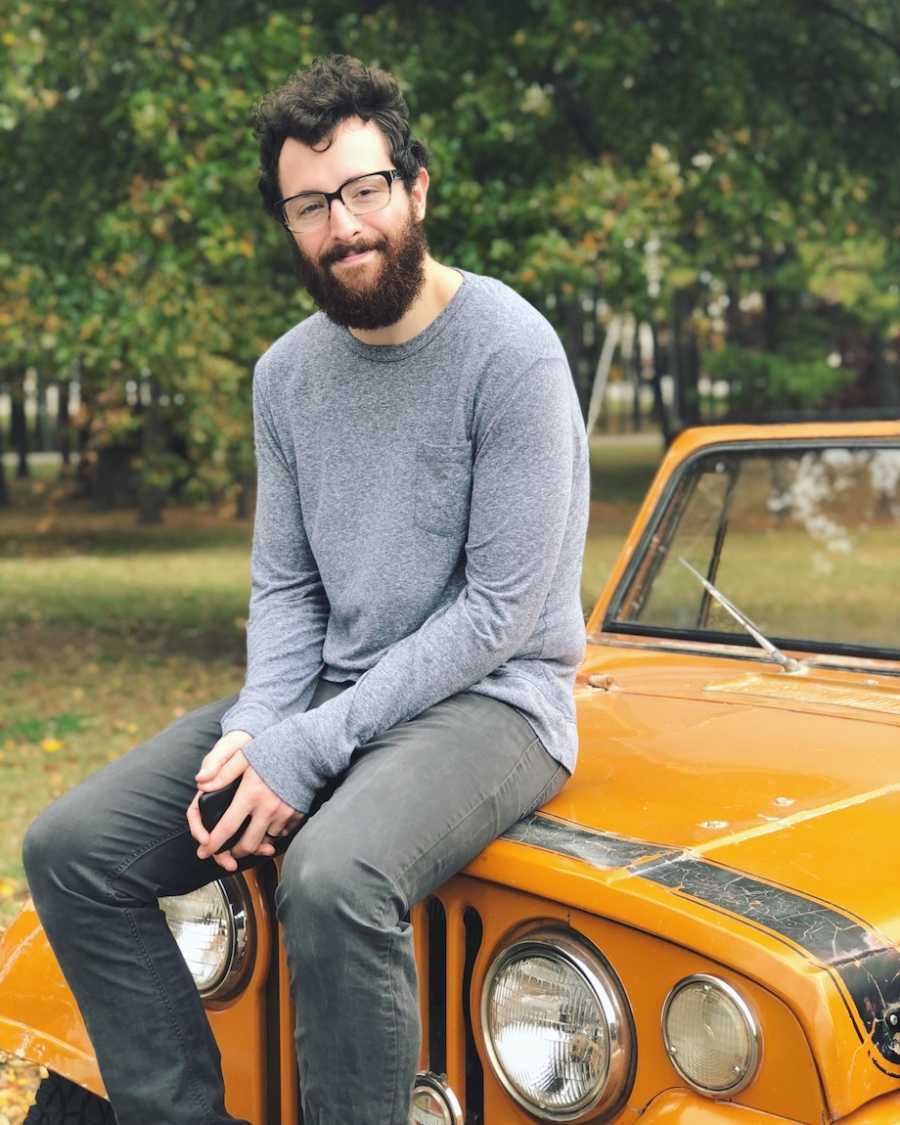 Ben was the type of guy who had a specific place for his shoes, wallet, phone, and keys. He always slept in the same pair of athletic shorts and a comfy t-shirt. He always slept under at least a sheet, even if he was hot. He was predictable. When I came home on April 26 of 2018 from a random 11 a.m to 11 p.m shift I'd picked up in the ER, my husband didn't greet me at the door like normal. As far as I knew, he'd gone to his friend Rob's house to celebrate passing AEMT school. I hadn't heard from him since he left class that day, so I wasn't sure. I found his shoes randomly strewn across the kitchen, his clothes heaped in a pile on the bedroom floor. A large puddle of water soaked the bathroom floor. He was laying on top of all of the covers on our bed, wearing only his boxers. His keys and wallet were laying on the bed beside him.
'Are you okay?' I asked. No response. 'Babe? Did you spill some water in the bathroom?' He barely roused. He moaned, 'Yeah.' 'Did you try to clean it up?' 'Yeah.' 'You feeling okay?' 'Yeah.'
I took a shower. I came back to find him staring blankly at the wall, but something wasn't right. He wasn't right. His eyes looked hollow. 'Hey, are you sure you're okay? Can you talk to me? Did you have too much to drink?' 'No.' 'I need you to talk to me so I can help you. Something's not right and I'm worried about you.' 'Okay, I had too much to drink.' 'So just say that. I won't be mad. Why would you lie to me?'
He sat up in the bed and glared at me. 'I didn't lie to you.' 'I asked if you'd had too much to drink and you said no, but then said yes. Just be honest, it's all I ask. It's not a big deal.' He became enraged with me in a matter of seconds and began screaming at me. He called me every name in the book, and it was at the words 'ungrateful b*tch' I decided it would be best for me to spend the night somewhere else. Ben wasn't supposed to drink on his mental health medications, and obviously there were some interactions going on causing him to be completely irrational and angry.
I called my mom and began to pack an overnight bag. He continued to yell at me. I told him I'd come back in the morning when he was sober enough to talk. I walked out the door, then realized I should probably take the dogs. When I went back into the apartment to get the dogs, I saw him getting his pistol from the top of the closet. I asked, 'What do you need that for right now? Please just lets put that away, somewhere safe. You don't need that out right now.' 'Just leave.' 'No, I can't leave you here like this.' I tried to talk him down. He told me he hated me, he knew I'd never loved him. He screamed. He cornered me in the apartment as I tried to get the gun case from his hands, and pinned me to the wall. I wasn't going to give up, no matter how afraid I was. My mom had been on the phone with me and was hearing all of it. She hung up and called the police.
For what seemed like hours, I stood and begged him to just let me take the gun to our friends downstairs, or let me lock it in the car. I tried all I knew to try to get it out of our apartment. He kept telling me to just leave, but I couldn't. He continued to tell me how much he hated me and said the most degrading things about who I am and how he perceived me in those moments. At one point, I turned to look and see if the door was unlocked for the police when he got the case from me, began frantically unlocking it, and getting the gun out. I ran. I ran down the stairs and began pounding on my best friend's door. At that moment, I heard the police running up the stairs, and I yelled to them, 'He has a gun!' as I followed behind them. They opened the door to our apartment and asked him to come out. He wasn't within eyesight. And then we heard a single gunshot. I collapsed. My lungs were empty, I couldn't breathe, and I felt myself dying. I knew my husband had just killed himself.
I waited on the sidewalk for two hours as they evacuated my building and waited for SWAT to arrive. As an ER nurse, my instinct was to run in and save him, but my gut told me he was gone and there was no saving to be done. My step-dad and best friend held me as I waited for an update. Finally, I saw a SWAT officer coming down the stairs with my dogs. My step-dad went over and got them from him and began walking them to me. 'Look, they're okay! Your dogs are okay, sweetie!'
'Ben.'
'Sweetheart, he's gone. I'm so sorry, sweetie.' I don't remember much after that. I collapsed in the grass sobbing. I gave my statement to the officer. I rode to my parents' farm, numb, and completely hollow inside. My husband was dead.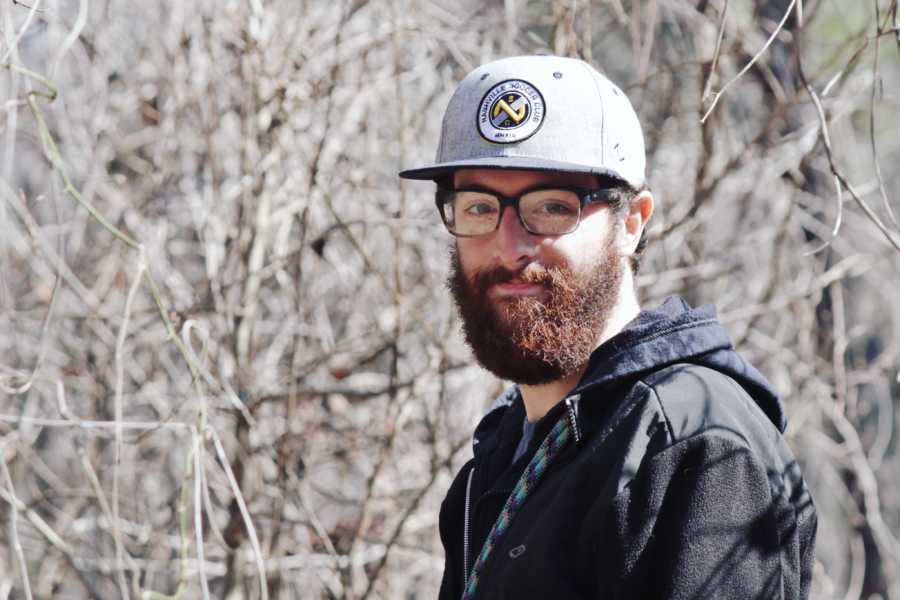 The next day, the medical examiner, who had also lost a husband to suicide at a young age, called me to tell me my husband didn't kill himself in his right mind. She told me his blood alcohol level was toxic, and mixed with his mental health medications, he was completely out of his mind. She was surprised he had even been standing. I learned later he'd actually gone out drinking with Rob and had a total of about sixteen shots of whiskey. Sixteen. He usually only had a drink or two. It's no wonder he was saying so many things the man I'd loved for three years never would have said.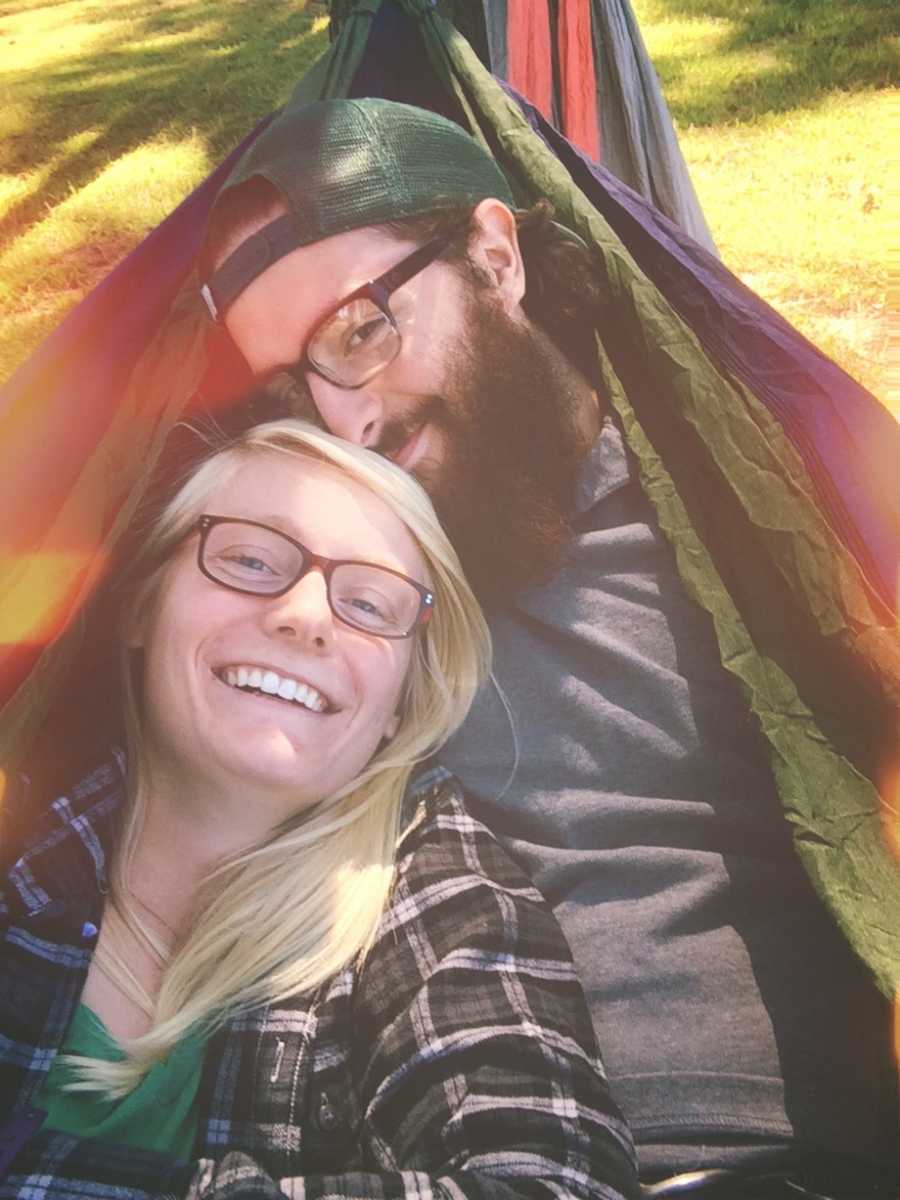 I lived with my parents for a month, then I moved into that three-bedroom house by myself. I intentionally didn't live in the master bedroom. Two weeks after he died, I peed on a stick, just to make sure, because there had been a chance I might be pregnant. I wasn't. I mourned. I mourned Ben. I mourned our kids that would never exist. I mourned our life, our dreams, our hobbies. I couldn't watch TV, I couldn't listen to my favorite music, I couldn't eat. Everything part of life had been touched by Ben, and every part of life made me panic. I went back to work a month after he died and discovered that work, too, was full of triggers. What used to be my dream job brought me no joy. I didn't sleep. I took every day literally fifteen minutes at a time. I wished I didn't exist.
The last two years of learning how to pick up the pieces after being widowed at 24 have been growing, to say the least. I immediately leaned into my faith, and believe wholeheartedly God is sovereign and merciful. He has wept with me, He has carried me, and He has provided for me. At some point, I had to learn that I couldn't keep loving Ben as his wife here on earth. I had to learn what it meant to love him as my late husband–to love our memories without longing to create new ones. I discovered if I continued to love a dead man actively, as his wife, I would long for death myself. I began running A LOT (endorphins are amazing, y'all) and began journaling A LOT. I immediately got into counseling, which was difficult initially but proved to be incredibly healing. I left my job and pursued a new field of nursing, as a pediatric ICU nurse, which has been the most rewarding job. I started Young Fierce Widow, a blog for other young widows who might be seeking some hope from someone who 'gets it,' and am currently writing a book. In three short months, I marry one of the most incredible, supportive, Godly men I've ever known.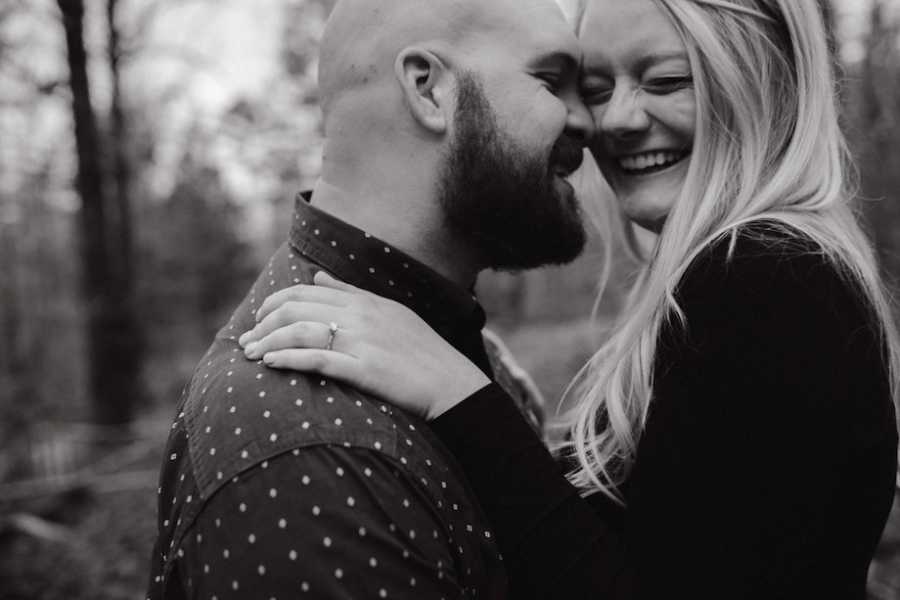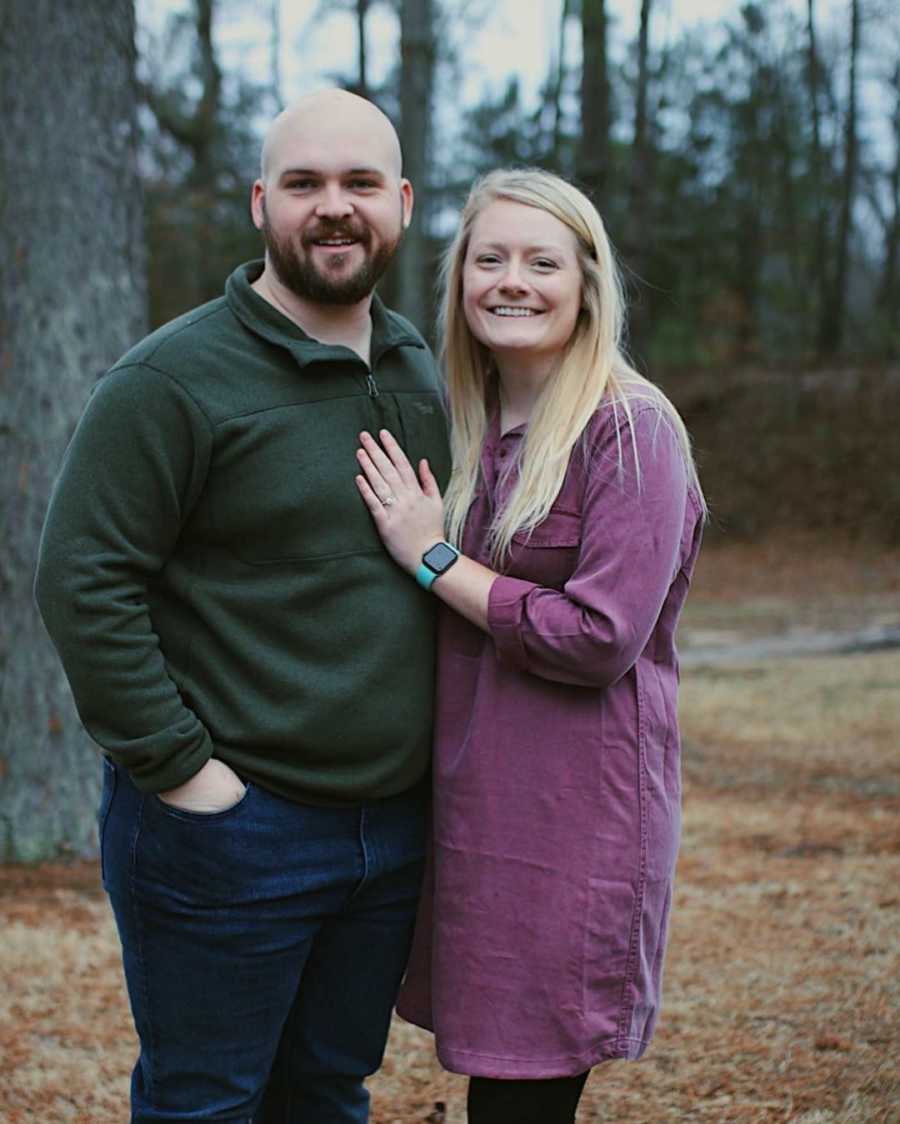 I've healed a lot, it's true, but I'll never be the same. I'll never get over it. I'll never be completely free of the pain of losing Ben, or how he left me. Suicide is never the answer. Suicide only transfers the pain to those who love you.
My whole life looks different now. I'm not where I expected to be at 26, but I'm learning to be okay with change, and open to living a life that isn't picture perfect. Life is messy. But messes aren't a reason to give up. They aren't a reason to quit. One step at a time, one breath at a time, you clean up, and you get through it."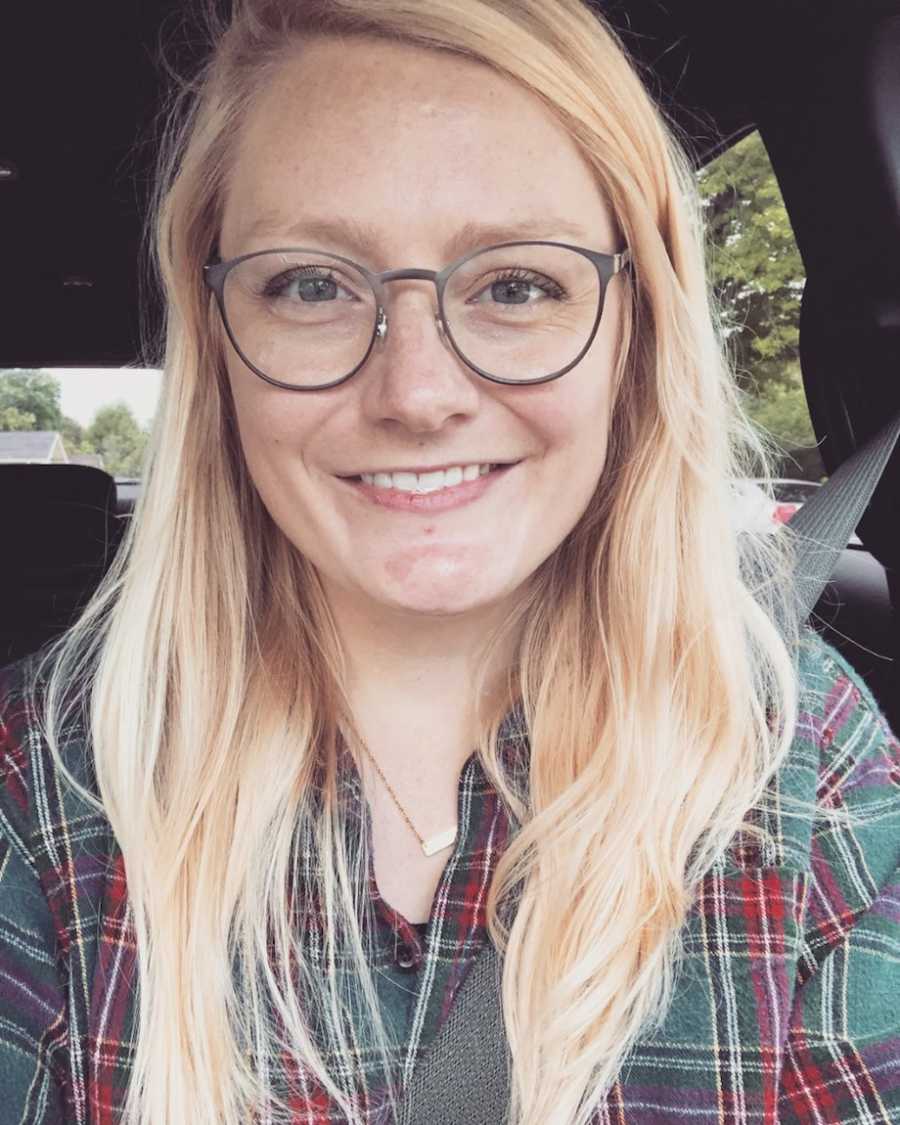 This story was submitted to Love What Matters by Julie Davidson from Tennessee. You can follow her journey on Instagram. Do you have a similar experience? We'd like to hear your important journey. Submit your own story here. Be sure to subscribe to our free email newsletter for our best stories, and YouTube for our best videos.
Read more powerful stories like this:
'I can't… goodbye… I love you,' he slurred. I never heard the gunshot, just his screams. He wanted me to hear everything.': Widow resorts to post-loss drinking, sex binges to cope with husband's suicide, realizes he 'wasn't the monster mental illness made him out to be'
'You accused me of infidelity. I did not recognize this man screaming at me.': Woman tries to heal family after husband's suicide
'Only 6 months after our divorce was final, my ex-husband ended his lifelong battle with mental illness.': Woman's journey to discover her 'self-worth' after ex's suicide
Do you know someone who could benefit from this story? Please SHARE on Facebook to let them know a community of support is available.