Disclaimer: This story contains mentions of suicide that may be upsetting to some.
"When the caterpillar thought the world was over, she turned into a butterfly.'
Who am I?
My name is Luciana. I'm a daughter, sister, aunt, granddaughter, niece, cousin, friend and maybe someone's secret love. But, for a long time I was just a poorly done sketch (that was the way I used to consider myself).
And on October 05, 2014, I could have died with this wrong idea about who I am!
When I look back, I can see how I felt isolated and misunderstood and how I had low self esteem (which worsened with the suffering of bullying and a traumatic school change when I was a pre-teenager). My feelings were always intense, and this is the reality of my life: the constant anguish, the disbelief in myself, and many times, the dependency of other eyes and attitudes to validate and value me. Those are symptoms of anxiety, I had realized, just when the alcohol had already become my 'best' friend.
Honestly, I don't know if the alcoholism was a consequence of anxiety or vice versa. It doesn't matter! What I know is, it served to relax me and became a bad habit and a crutch, but it didn't help me to solve my emotional turmoil. It made everything worse. No doubt, it was a terrible choice which didn't contribute to my self development. What I consumed started to leave me with bad experiences and caused me to stray from my best qualities and goals. It brought out my worst side, and made my life a tsunami of self-destruction. I lost opportunities, I lost respect for myself and others. I became an inconvenient, insane person with no limits. I hurt a lot of people, including myself. I was losing myself day after day and burying my essence and my values. I had psychiatric and psychological help, but I didn't properly follow the recommendations. The alcoholism had already stolen any vestige of responsibility and interest in self care.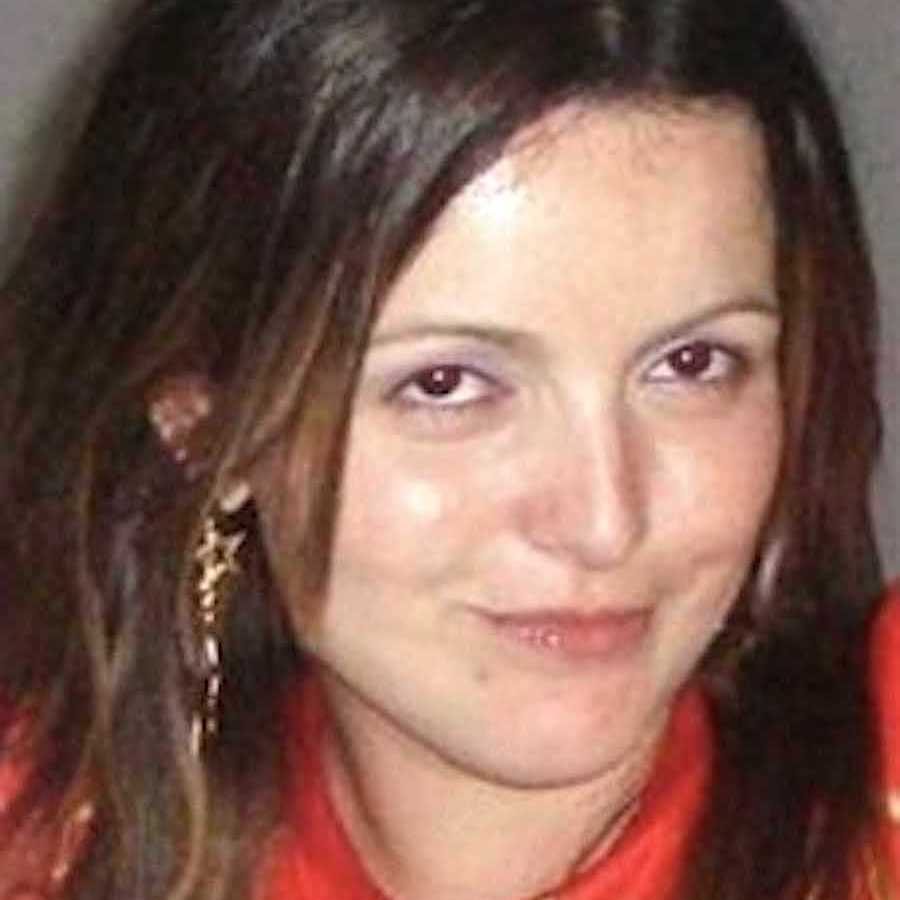 One day, I took a lot of medicine with the crazy intention of putting a stop to all the chaos. When I was rushed to the hospital and my stomach was pumped, the doctors thought I was suicidal. And it was true, because I was using the oldest resource in the book to alienate myself and hide from my demons which was drugging myself (alcohol is a drug) or a 'camouflaged suicide.'
Then, a miracle happened! I had an accident. It sounds strange to call this a miracle, but it was the best thing that could have happened to me. I lost my balance in a bar on the waterfront after a full day of drinking and confusion. I fell on the rocks and I hit the back of my head. I was very drunk, and I don't remember much of the scene and the moments of the rescue, but I remember telling God, 'I don't want to die.' It's a shame at this point in my life I was completely estranged from God, but I'm thankful He gave me one more chance.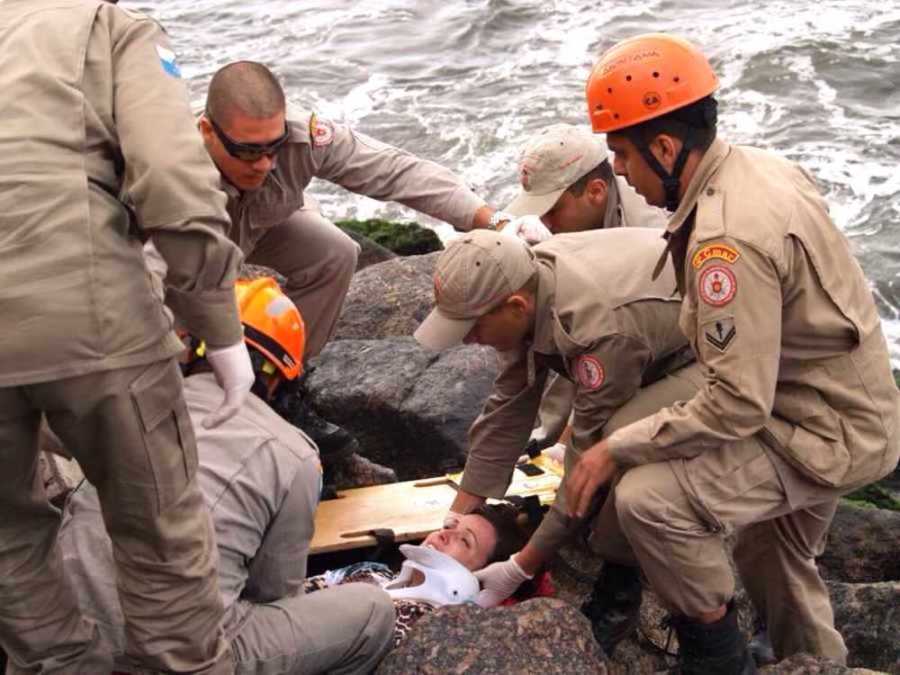 The accident changed something in me but it was not my redemption. I had consecutive relapses during an attempt to not drink anymore a few weeks after I had the stitches removed. I agreed to check out the churches of a few of my friends and this led me to have a really spiritual moment. I could talk a lot about these experiences, but the point I want to make is the importance of reconnecting with and acknowledging a power greater than myself. I believe this strengthened me and my desire to stop drinking!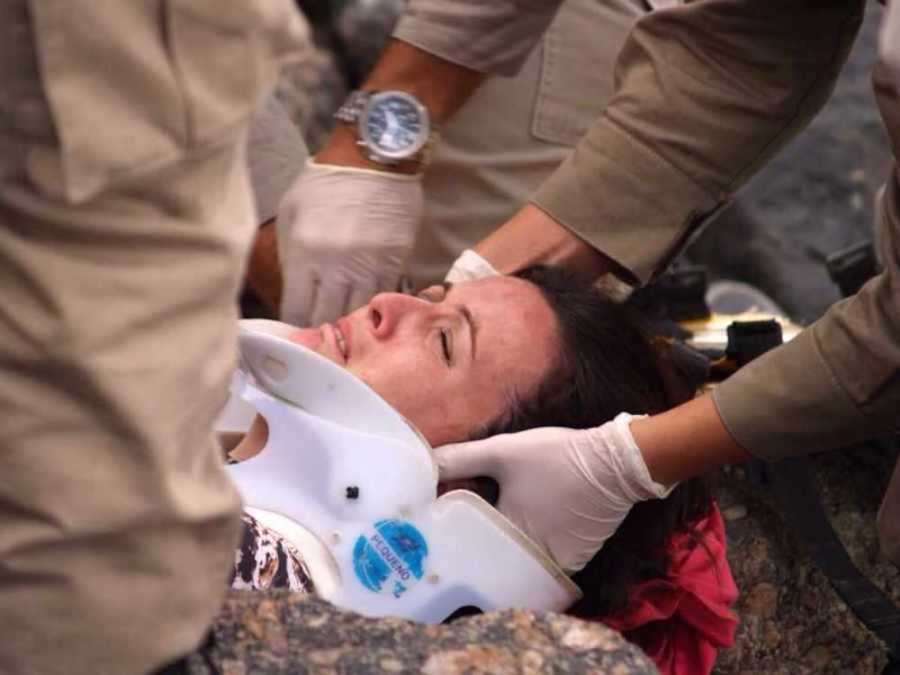 At the same time I was going through all this, a dear friend was also facing problems with alcohol, and we became close confidants. On January 11, 2015, we made a pact to stop drinking together. I was doing therapy, seeking to take care of my spiritual side, and when we were about to complete one month without alcohol, he relapsed. That's when we went together to a group of 12 steps. I was worried and tried to help him, but the one who really needed one more tool was me. I saw myself in all the testimonies they spoke of, and the group helped me recognize my addiction. I became aware there is no cure.
January 11, 2015, was the last day I drank, and since then I'm learning to love myself, I'm trying to be more confident and I'm looking for my balance. I'm rescuing old dreams or creating new opportunities. I lost many things because I didn't have the maturity and responsibility to build them.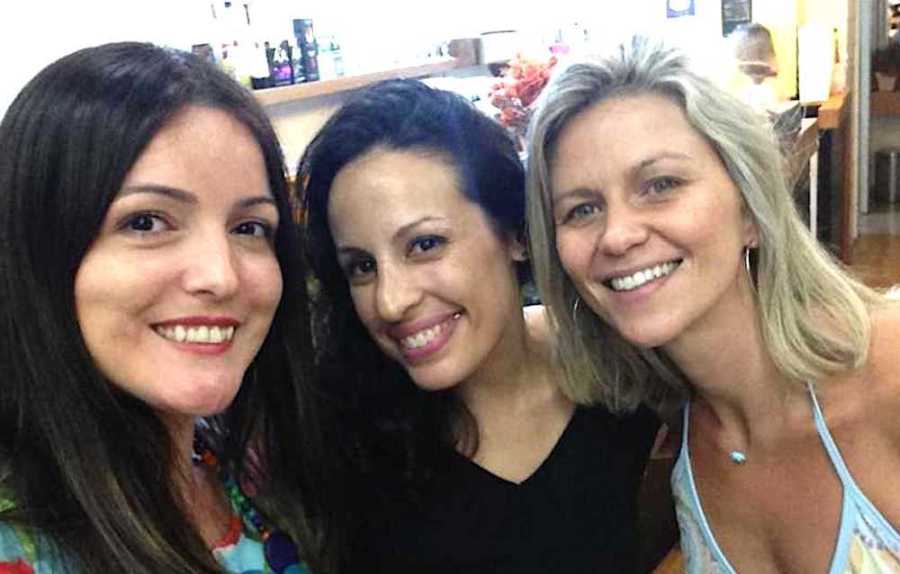 In September of 2016, I gave an interview on Altas Horas, a television show of Rede Globo, a major TV station in Brazil. After, I gained visibility and  was invited to lecture in schools and companies. I also developed a volunteer project called 'Prevention by Experience,' where I talk about my personal experience with addiction. This motivated me to become more qualified and prepare myself to aid and support others who might be headed down the same path I was on.
In recovery ,I have done a course of 'Counseling in Chemical Dependency' by Alcohol and Drugs Research Unit (UNIAD). I have also finished a course to be a tourism guide and my qualification is recognized by the Ministry of Tourism of Brazil. In the last year, I lived in Cape Town (South Africa) for six months. With the support of my parents, my dream of doing an exchange to study English came true at Good Hope Studies, and I had the opportunity to do an internship in a rehab clinic there and also participate in a voluntary action with the homeless. This was the experience of a lifetime! It was a good decision to go abroad to study and I have no doubt it is affecting my life positively. It's never too late to reinvent ourselves, and it is very important to never let anything or anyone discourage us from achieving our goals.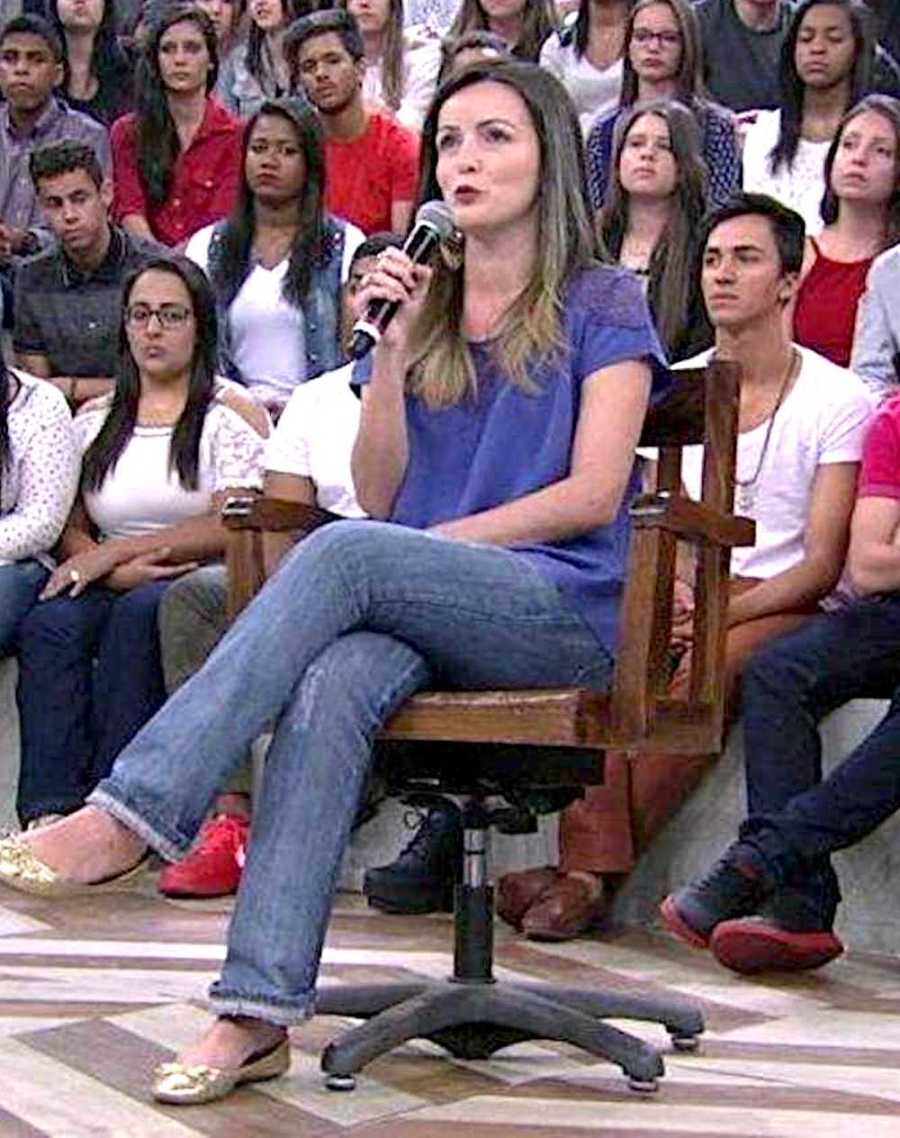 Currently, I'm studying Pedagogy by Federal Fluminense University (UFF), I'm a member of Brazilian Association of Studies on Alcohol and Other Drugs (ABEAD) and I do some press office jobs. I dream of raising the awareness in schools and companies about the importance of prevention and early diagnosis of emotional problems, alcohol dependence and other drug abuse.
Life is fragile but we are here! Let's be kind to ourselves.
'Your past can either define you or refine you. The choice is yours. (B.J. Davis)'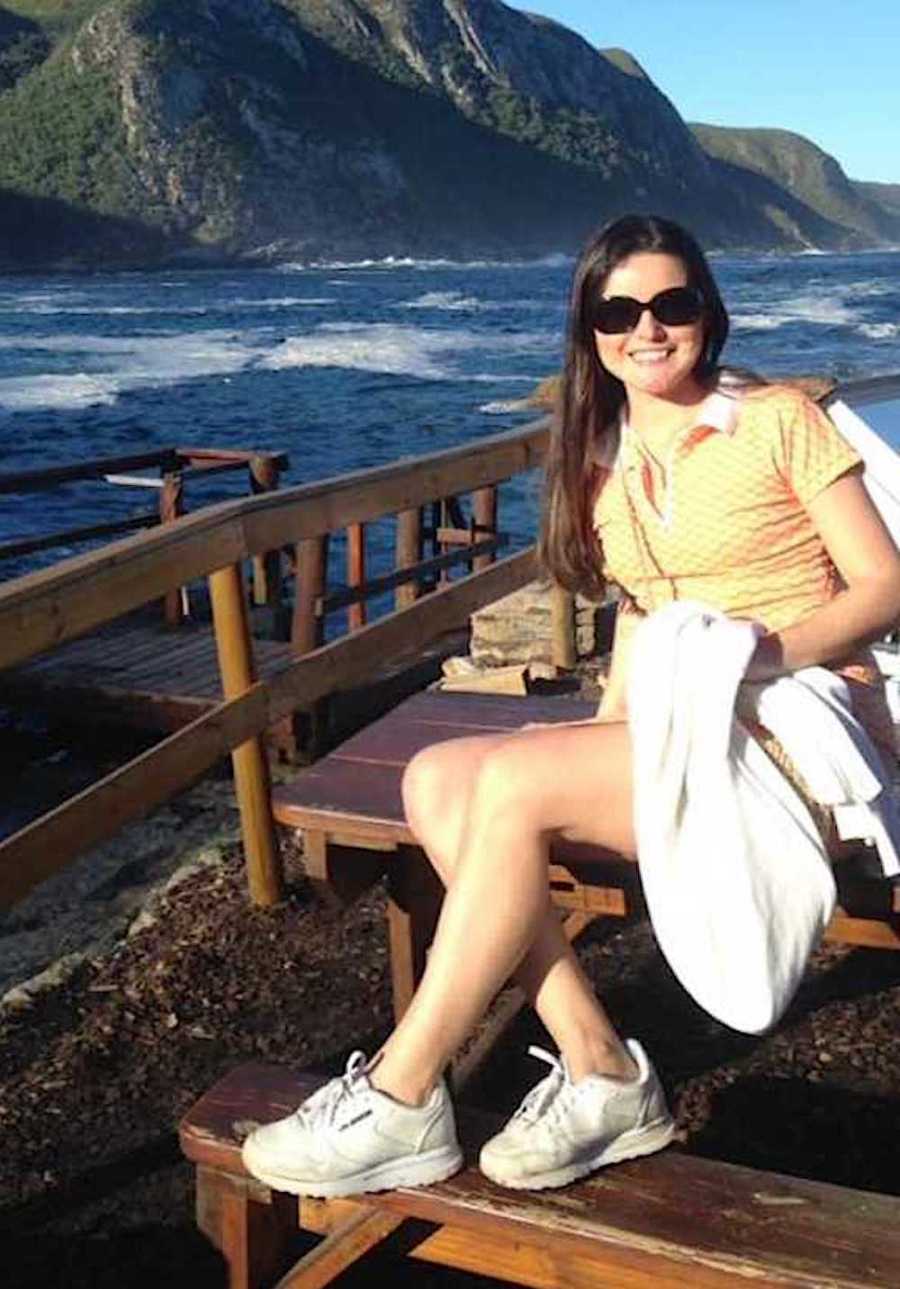 This story was written by Luciana Lage of Brazil. You can follow her on Instagram here. Submit your own story here. Be sure to subscribe to our free email newsletter for our best stories, and YouTube for our best videos.
Read more stories like this:
'I convinced myself, 'I'm not an alcoholic.' Every time I had a drink, it led to a blackout. I was a sick person.': Woman shares addiction recovery journey, 'I love my life today'
'Oh, you're gonna need this.' My friends left gifts for me, all alcohol-related. With those 8 bottles, they unwittingly initiated me into a club.': Sober mom shares recovery journey
'She put her drink in my face. 'Have a sip!' I was risking my life.': Woman recounts alcohol recovery journey, 'It's the hardest thing I've ever done'
'We caught each other's eye on the way to addiction recovery. Two hopeless addicts, from completely different sides of the world.':  Couple beat addiction together, 'There is always hope'
Do you know someone who could benefit from this story? Please SHARE on Facebook and Instagram to let them know a community of support is available.