"'Finally, a non flu season baby,' was one of the first things my husband, Zack, and I said to each other when we found out I was pregnant in September of 2019. See, we already had three children who were all 'blessed' with winter-ish birthdays. Lane, born in October of 2012, Henree, born in December of 2015, and Wren, born in February of 2018. We were finally getting our June baby… a baby who could visit other people immediately after birth. A baby I would tote along with us to the local pool for hours of swim lessons, free swim, face painting, and visiting with my mom tribe I needed so desperately during my postpartum period (I always suffer from postpartum depression and rage).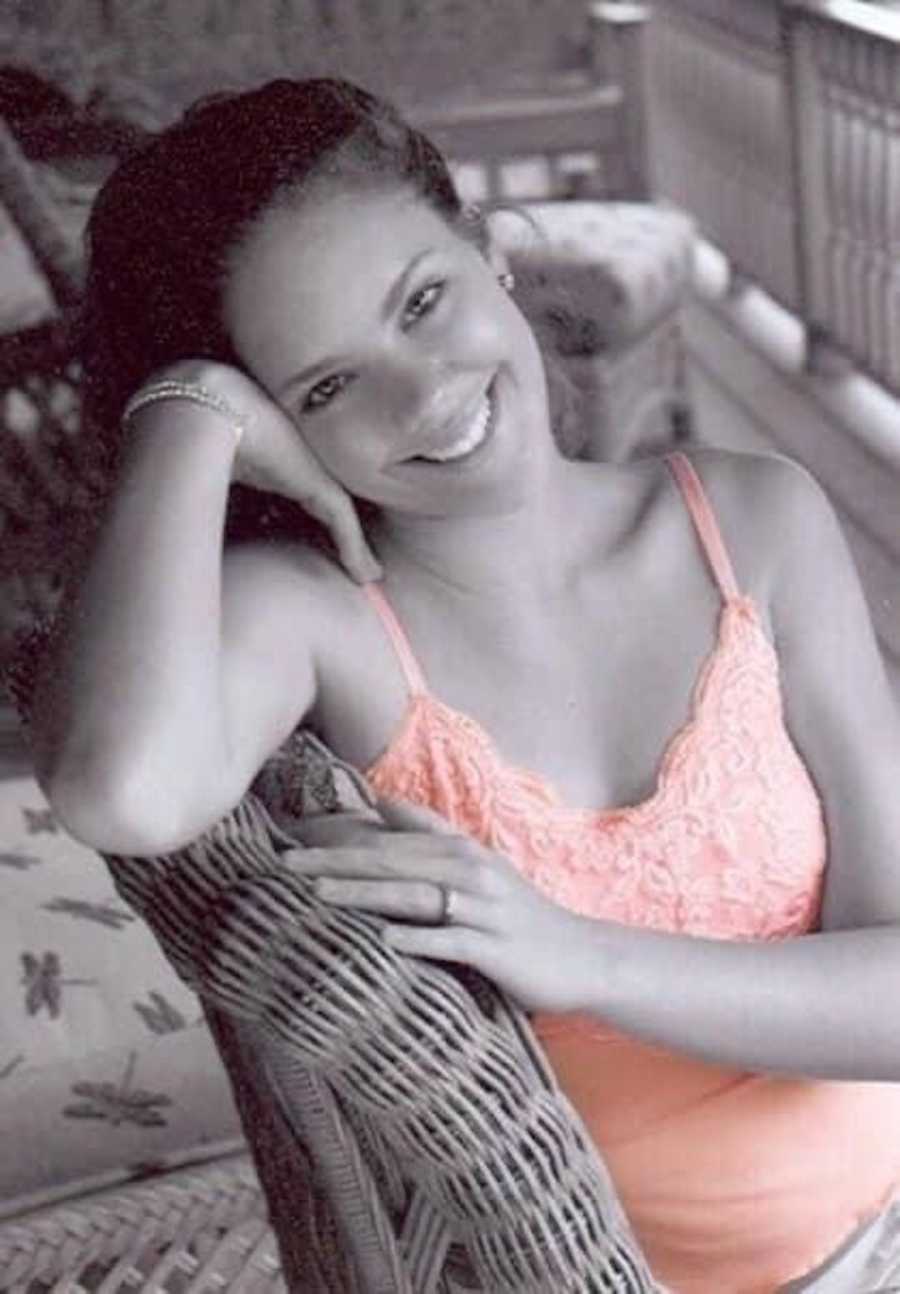 It was one of the first thoughts of mine when I calculated the due date, as I sat on the handmade bench my husband built for our children to use as they washed their hands at the bathroom sink. Each of them had a handprint on the step and there was one small spot left—and on this September night, my butt was filling this spot as I looked up my potential due date after taking three home pregnancy tests and realizing we needed a bigger car, ASAP. My mind raced and began to think of the pool and the smell of chlorine filling my nostrils as I laugh and joke with my girlfriends and we watch our sunscreen-slathered babes play in the shallow end—but this time we would have a new baby to pass around and snuggle. MY baby. My June baby—oh, this felt like it was a dream come true.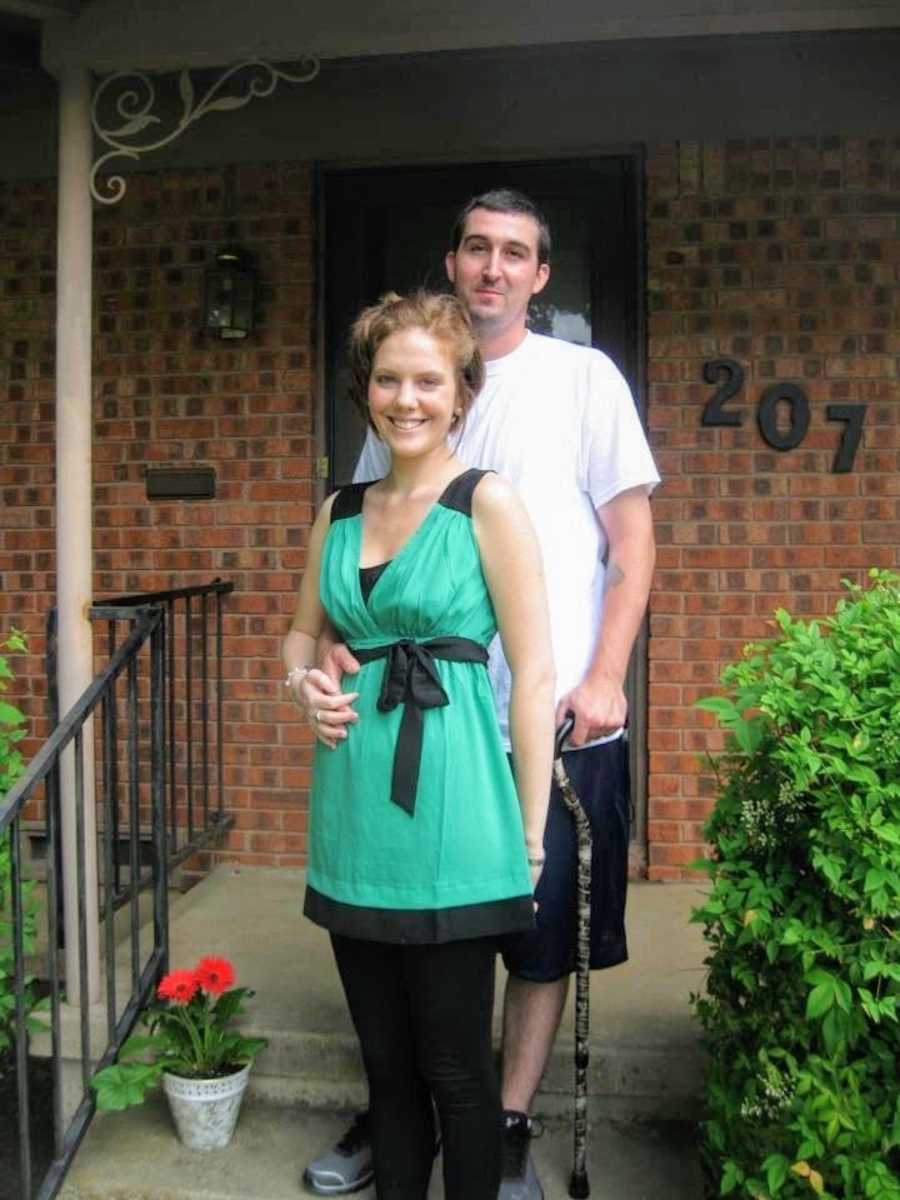 I have been anxious for as long as I can remember. I hate to be alone and feel much happier in settings where I have someone or multiple people to socialize with. Through the years, social media has become my saving grace since I am a stay-at-home mom for the time being, and living in rural New England poses the problem of severe isolation most of the year. Raise your hand if you like snow… I didn't think so. My anxiety manifests as obsessively cleaning and keeping things neat. Really easy when kids are around. I never realized how extreme my anxiety was or could be until I became a mother.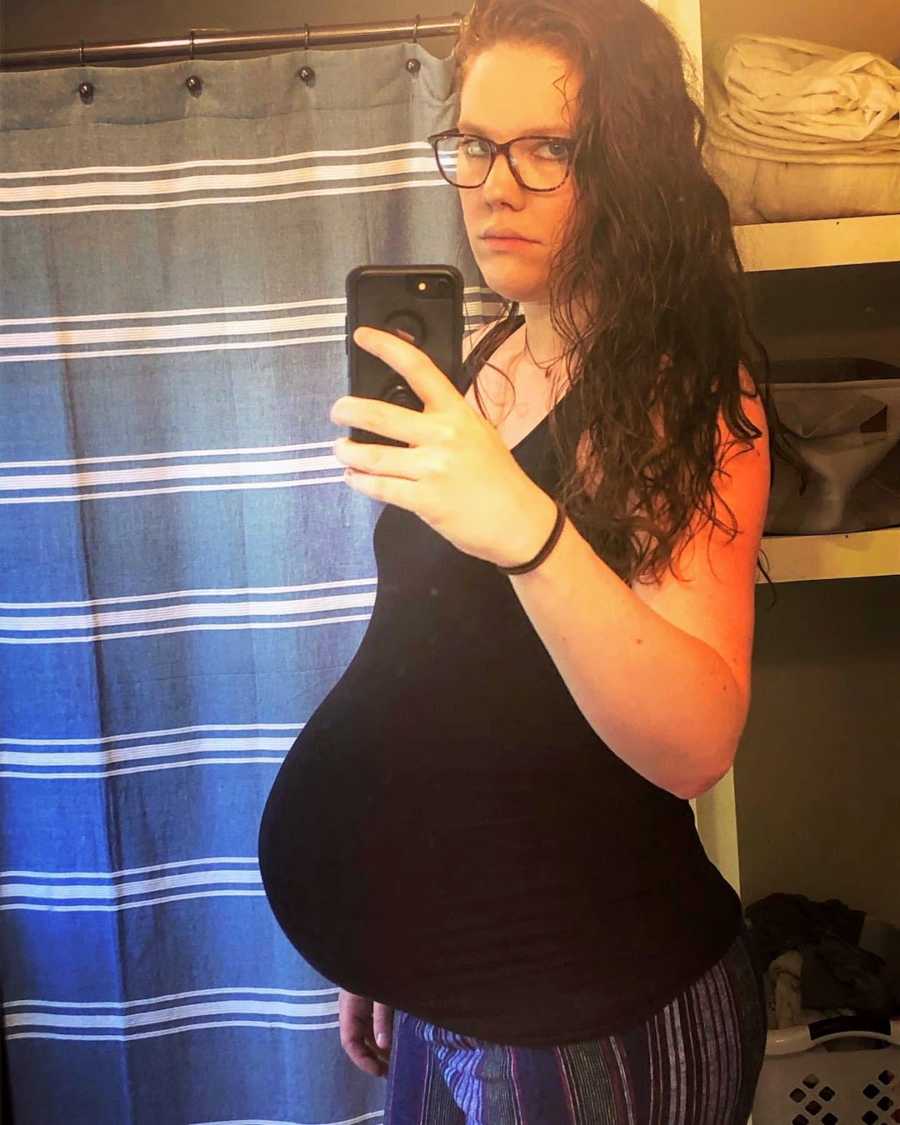 This pregnancy was supposed to be it. This was the one that was supposed to seal our family and heal me from my stress. We owned our home. We were in a good spot in our marriage. We were financially stable. None of those things were the case when we had our first three children. Child number one was born weeks after my husband had a stroke at 26—he was unable to walk, talk, work, or shower alone. I had to leave my job to take care of him and we had to move cross country to be with family. Our second child was born after my husband and I almost got a divorce. He is a recovering alcoholic and had relapsed. We went to marriage counseling and the resentment from years of me being his caretaker and 'mother' really weighed on me.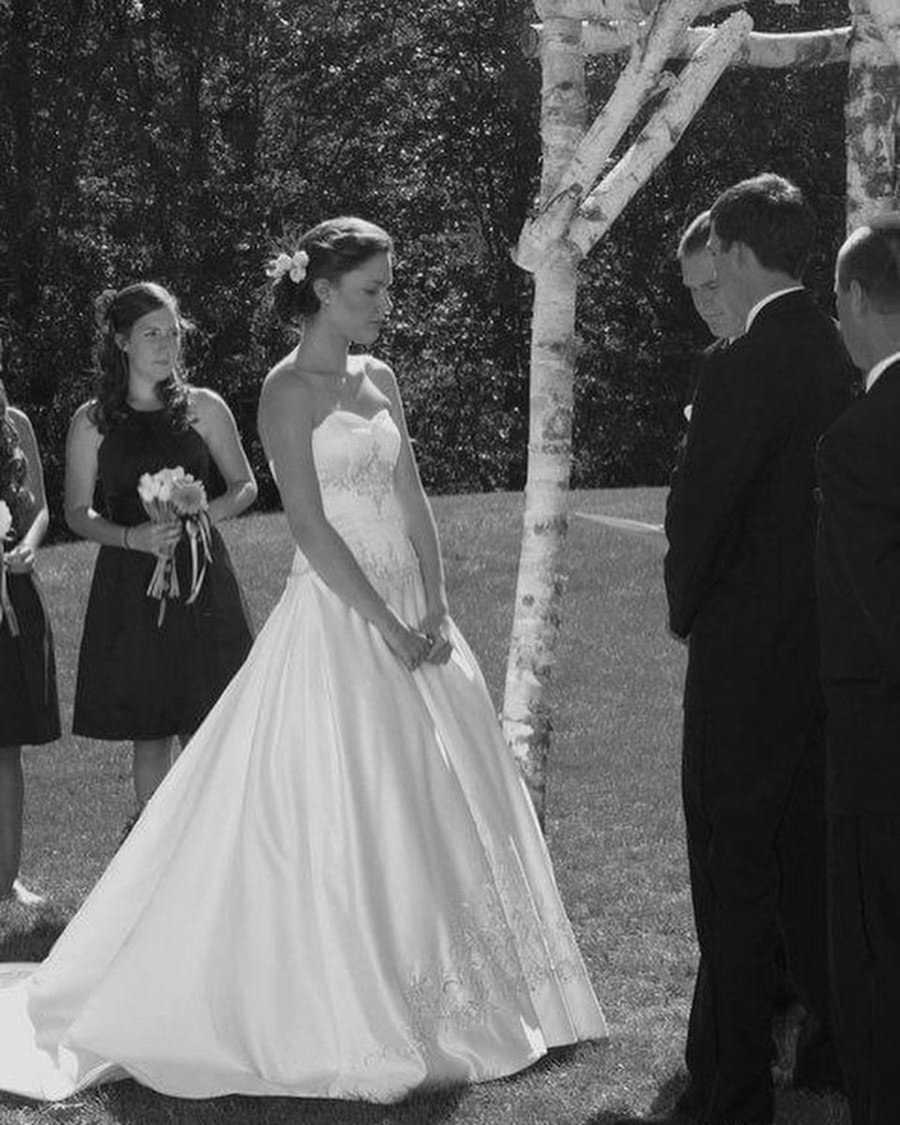 With our third baby, we had a lot of feedback about how irresponsible we were to have another child. My anxiety was off the charts after he was born, and I finally went to therapy during the final month of construction on our new house. I realized for the first time since Zack and I were parents we were going to be living alone with our children. We were going to parent them the way we wanted and knew how to without other influences breathing down our necks or making passive-aggressive comments under their breath. I knew this was going to be a game-changer. And it was.
I planned on having my best friend in the delivery room during my labor—it was one of the most exciting parts of my pregnancy, and I couldn't wait to share this special time with her forever. I was so ready to complete our family with this baby—this summer baby. And then COVID hit. And it was like the wind was knocked out of me. I felt lost. Who do I believe? What news station said what? Are we being lied to? Things should be better in 2 weeks—ha! I knew deep down they just weren't true. There was no way. School shut down and life just halted. My husband kept his job, but the added stress from remote learning and being in my third trimester with three small kids who were legit stuck home with me was overwhelming, to say the least.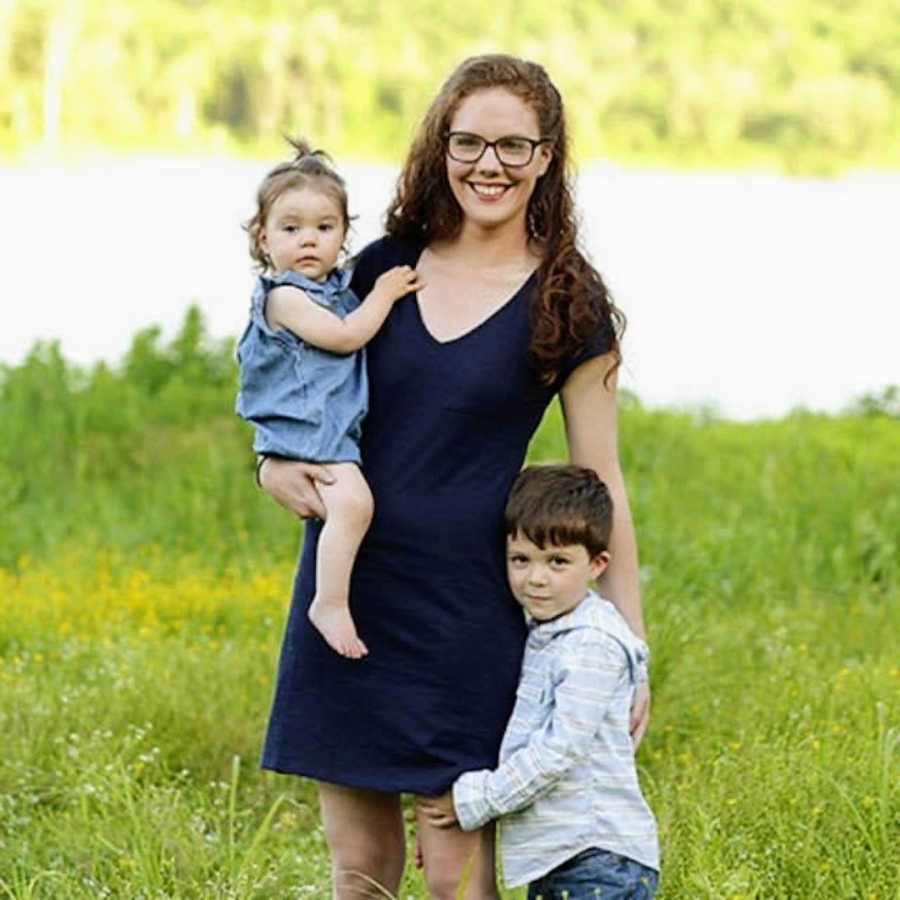 I found myself crying every day. Wishing we had never chosen to have another baby. Hoping this was all a big political stunt. It was not. I felt such resentment for everyone who was finding joy in this time at home. I said before—I do not do well by myself. And any mom of little kids knows being home with little kids does not equate to being with other humans. Sorry—wiping butts and being screamed at to watch Blippi isn't my idea of joyful and fulfilling days. I had our son, Oak Frances, on June 2nd, 2020. He weighed 10 pounds and the nurses could not believe how much hair he had. He was gorgeous. My feelings after he was born were muted and muffled. I was so thrilled—there is nothing like the post-birth high. But I felt so alone.
I could not hug my midwife. I could not hug my nurses. It was so sterile. I wanted to call my friends and family and tell them to get over to the birthing center and we could celebrate. But I could not. Zack could not even leave the room. I felt like a prisoner. I felt like I did when we had our first son—forgotten and ignored. I had this beautiful baby and no one to share him with. Of course, I had Zack, but I needed my tribe. My mom, sisters, friends, my dad. I needed them. It felt like Oak was not even real because only we knew of him. I tried so hard to be happy. I tried so hard to push those postpartum depression and anxiety feelings under the surface. But I couldn't. They were too strong, and I was too weak. I wanted to take Oak and crawl in bed and sleep for the rest of our lives.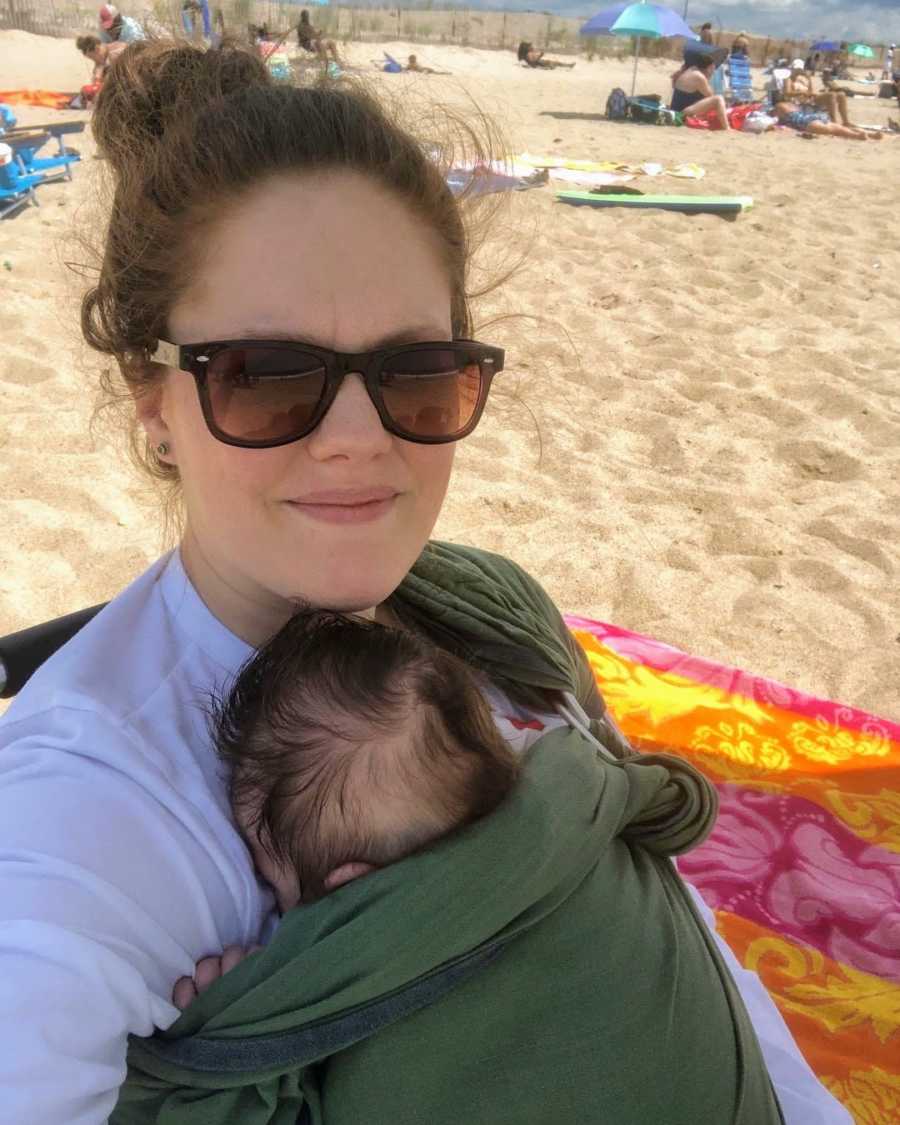 I didn't want any noise around me, and I couldn't stand looking at myself in the mirror. I felt like I was unfit to be a mother because I was so incredibly miserable. I finally broke down and told Zack I needed to see my doctor. My midwife prescribed me medication, and for months, we went back and forth trying to figure out dosages and change brands. But for a few weeks, I felt good. I felt like I had never felt since being a mother. I laughed real laughs. I smiled when my kids got up for the day. I felt like there weren't cinder blocks holding my legs down. I didn't feel like I had to follow everyone around with a vacuum or Wet Wipe. If I didn't get things done, it was okay. If it was loud and crazy, I laughed and reminded myself my kids were healthy and happy and it was all good.
I had serious conversations with my husband about my resentment toward him and how much I loved him but didn't like him during this stage of life. What a ridiculous but LEGIT conversation. I told him how I don't feel fulfilled by just being a stay at home mom, and while I'll do it and do it well until the time comes when all the kids are in school, I cannot freaking wait to get back to work and feel like I make a difference in the world—not just wiping butts and making 14,000 snacks a day. We watched the entire series of Schitt's Creek and my love for humanity was restored. I felt like Mindy again—after almost 9 years of motherhood and seeing the world through sepia. I was Dorothy waking up in Oz and finally seeing color.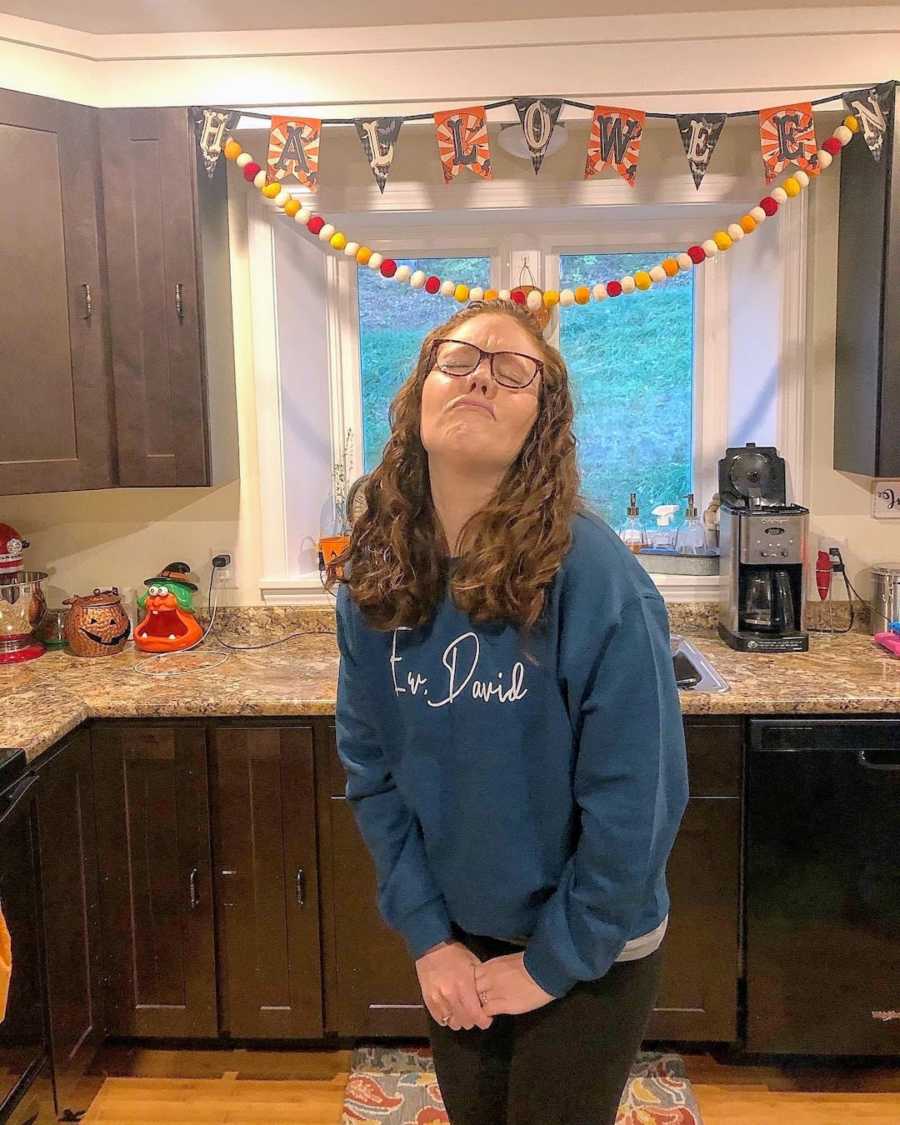 This newfound feeling also came with the realization of toxic cycles I needed to end. I had hard conversations with loved ones and opened up about things that had been swept under so many rugs. I felt capable of speaking to people and having the brain space to listen and work toward a resolution, rather than continue the passive aggressiveness that had consumed us for so long. I felt like I could conquer the world. And then it faded. The medicine plateaued and I felt like I was back in Kansas again. I felt sad and angry and my feet were cement. I wanted to sleep all the time and I wanted to cry and scream at everyone. I wasn't seeing my family, still. My relationships were through Marco Polo or text. I felt like the world was moving on while I saw friends seeing friends again and families having socially distanced get-togethers. But we weren't doing that.
I wanted to do that—I wanted to not live in fear. I had seen the light of joy again and I needed to get back there. So I went to therapy. I waited and waited and waited and finally found someone. I had my 2-hour intake on the phone while I nursed Oak and legit threw candy at my other kids so they would keep quiet. I cried and spilled my guts to a stranger until she had a good idea about what I needed. I was diagnosed with OCD, generalized anxiety, and postpartum depression. All things I knew. But now—now I had a label and I didn't think it was a bad thing. Now I could move forward in my healing process. I began to realize if I hadn't gotten pregnant in 2019, and my beautiful June baby wasn't a 2020 baby, I never would have begun my journey of healing.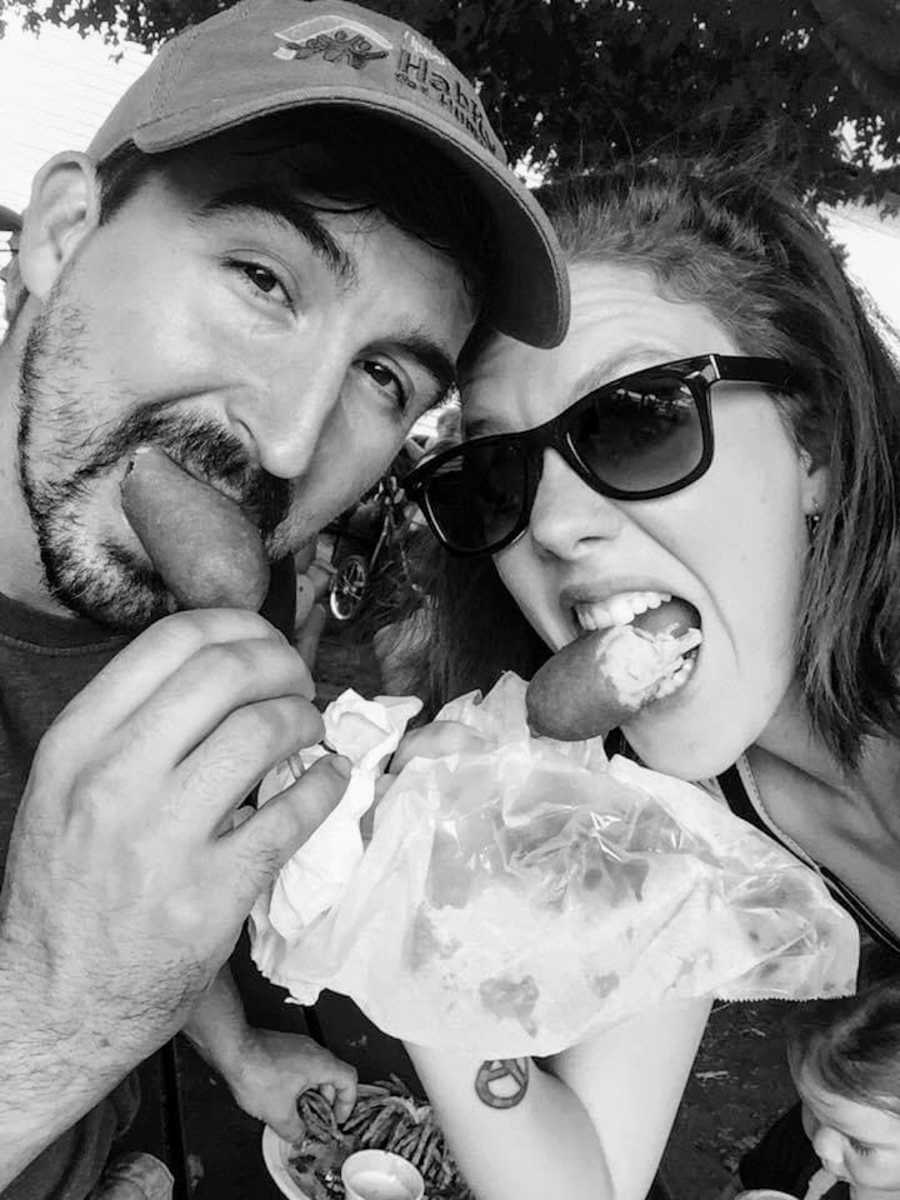 I would have continued on in sepia—with glimmers of color speckled here and there. I didn't want speckles. I wanted bright and vibrant color. I wanted clear as daylight. And that's what I'm getting now. I feel like I am finally myself. I share my stories of struggle and down-in-the-dumps depression and rage, and I receive messages from friends and acquaintances about how my words help them. My humor helps them. My ridiculous TikTok videos help them, and it makes me feel alive. I feel centered and like I'm serving my purpose. I look at my beautiful, crazy *ss kids and see their flaws and their futures, and know I will be able to guide them because of my own struggle.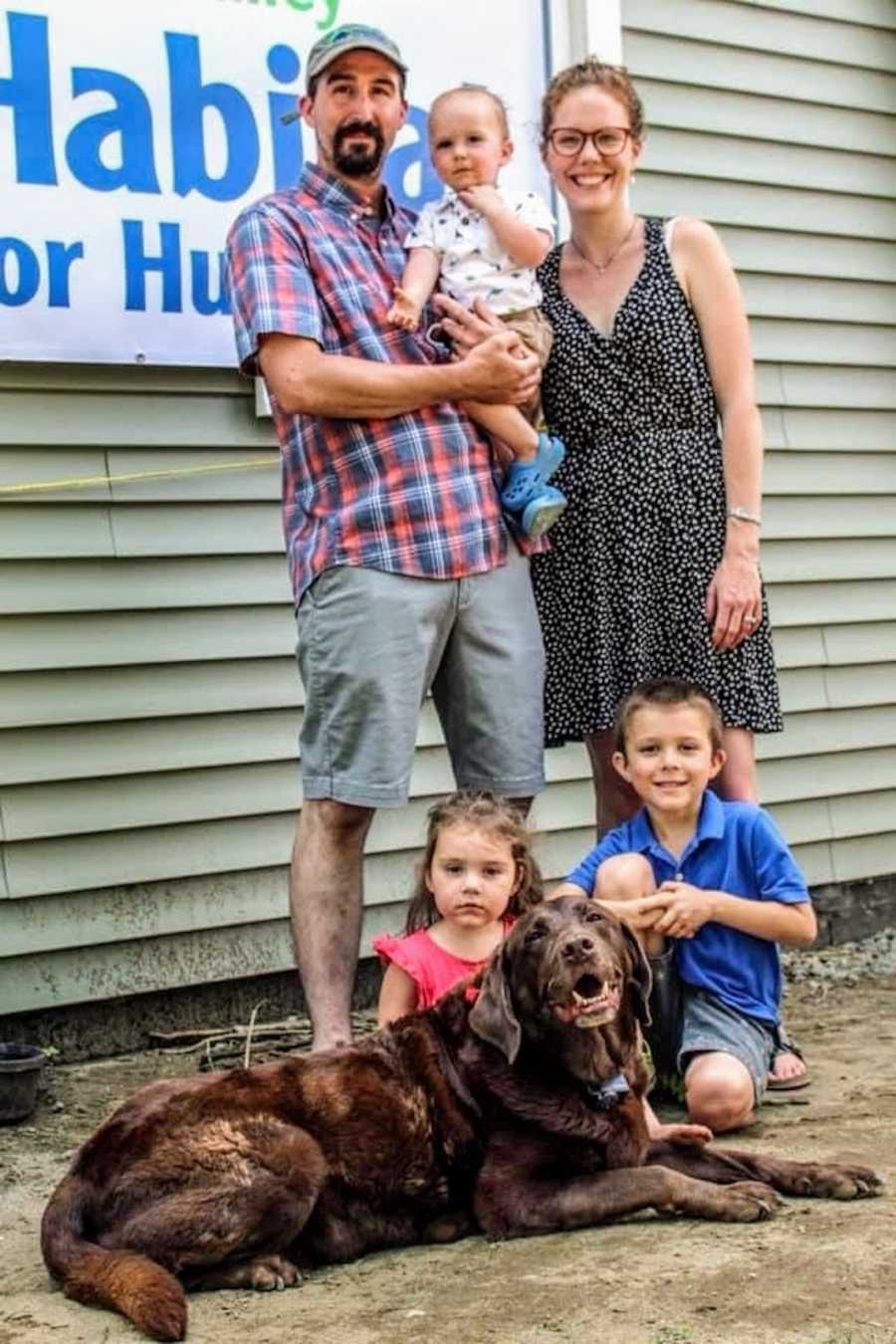 I want to have conversations about mental health with them and how feelings work and how resentment feels—what passive-aggressive behavior does to relationships and how to build trust and love on rock solid foundations even if it feels like too much. It's okay. It's okay to feel all the feels. I think back on this year and what I was doing 365 days ago. I was scared and worried and fearful having our last baby would be a disaster. And some days it was—but at the end of the day, I look at myself now and I see a woman who used the worst year of her life to create the best start to the rest of her life. To the rest of her healing journey. It wouldn't have ever happened if it hadn't been for this perfect June baby. I didn't get to pass him around the pool or share him at soccer games. But I get to tell him when he's holder how much he saved my life. Even if he ruined my body with his 10-pound self. Worth. It."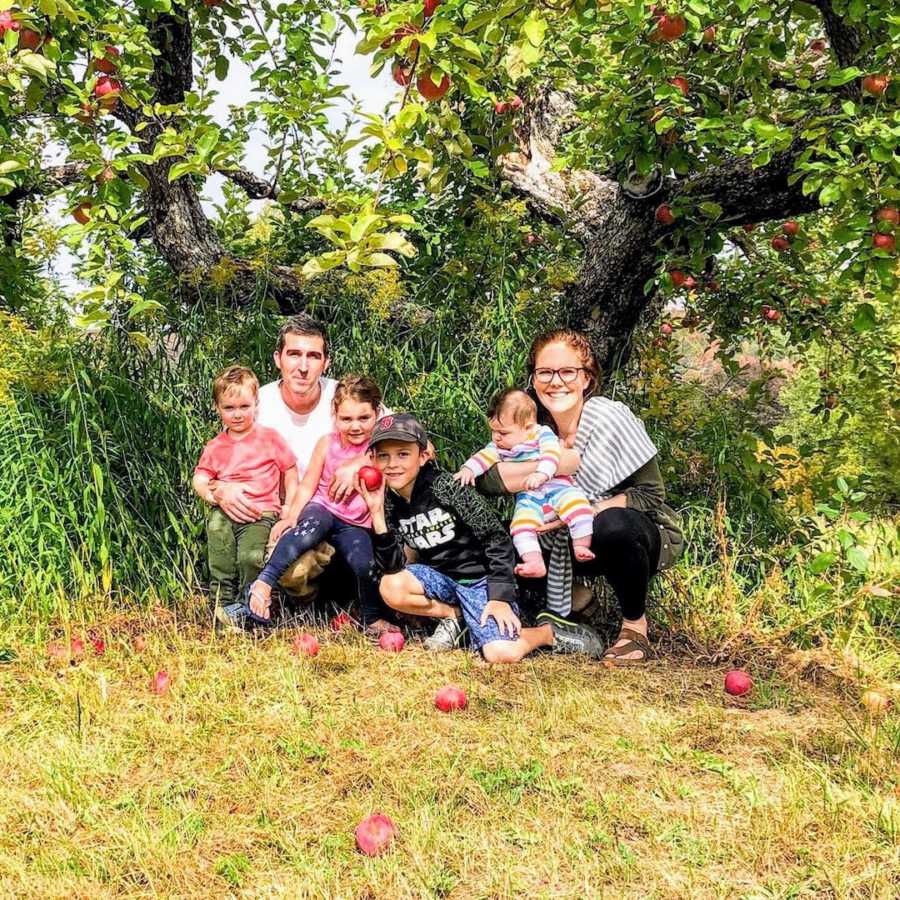 This story was submitted to Love What Matters by Mindy Cayer. You can follow their journey on Instagram, Facebook, and TikTok. Submit your own story here, and be sure to subscribe to our free email newsletter for our best stories, and YouTube for our best videos.
Read more stories like this:
'We used Zoom to 'gather' and share your gender. We did a drive-by and virtual 'shower.' I have loved ones who never saw my pregnant belly in person. I'm glad I can consider 2020 the year of YOU.': Mom pens touching letter to 'pandemic baby'
'The sonographer said, 'There's a foot in your vagina.' I didn't hear my baby cry. 'Is she alive?': Woman gives birth to micro-preemie, 'My life plans didn't include a NICU stay during a pandemic'
'She's cancelled the baby shower. She stands alone, quarantined, for her first prenatal appointment. There will be no visitors—at the hospital or at home.': Woman pregnant during pandemic says 'I will choose to be fearless'
'I went to my baby checkup today alone. My doctor and I elbow bumped through weary smiles. As soon as I got into my car, tears started rolling down my face.': Pregnant woman shares 'devastating' reality of expecting mommas during pandemic
Provide beauty and strength for others. SHARE this story on Facebook with friends and family.