"It was the morning of January 18th, 2018, and I got a phone call from my dad at about 9 a.m. He was sobbing when he said, 'Abigail…' And with a great pause, my heart dropped. 'Dad, what the heck is going on? What happened?' He responded with, 'I think your sister was arrested.' 'Well did she ever make it on the plane?' 'No. I do not think so. She called me and said the cops were after her and then the call dropped. I have not heard from her since.'
As our conversation went on, I felt so relieved that she had been arrested and not worse because when my dad called me crying like he was, I thought something way worse. Little did we know, at the time he called me, my sister was already dead.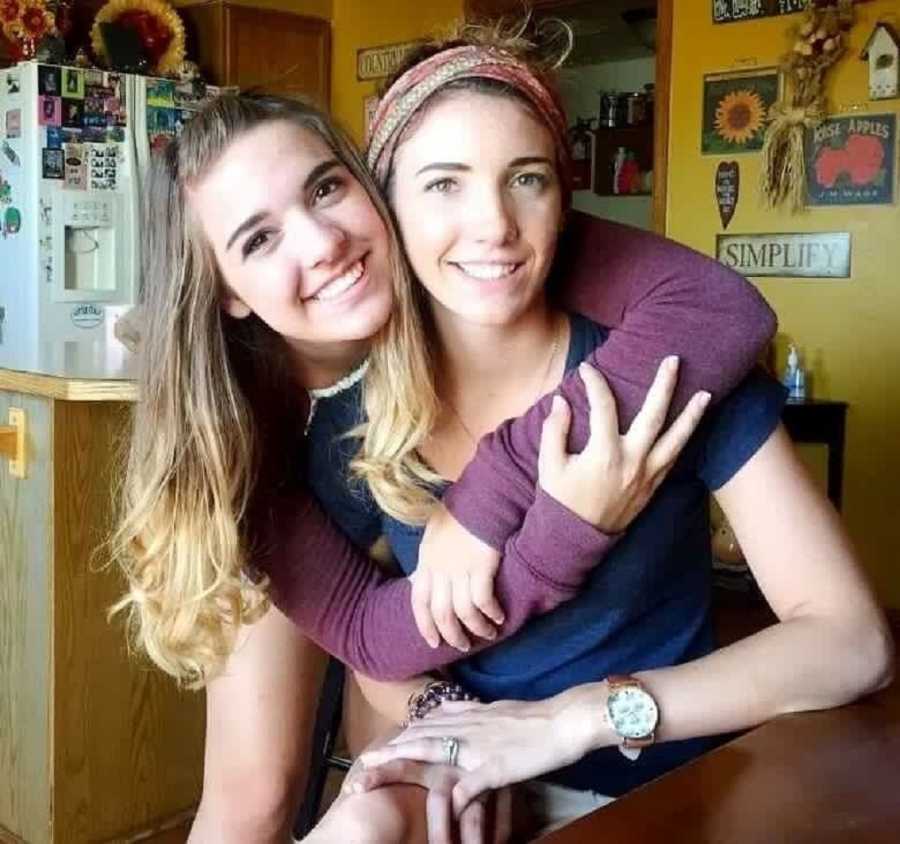 The day went on and my phone was non-stop going off. My sister was last seen at the Denver International Airport where my dad had dropped her off and escorted her to security where she then went on by herself to catch a plane to Florida to live in a rehabilitation center. My father usually got the phone call from my sister after an arrest (she had been arrested a couple times before) and that heightened our stress and worries when he never got a phone call. Between my mother, my grandmother, and my dad, we were nonstop in contact all that day. I texted her the night before on the 17th.
'What are you doing? Can you call me?,' I asked her.
I wanted to talk to her, see what she was doing and how she was doing, because the last time I had seen her was at her celebration family lunch at the Cracker Barrel in Loveland. This was a normal family meeting place for years, even as children when we'd visit my grandparents. We met there on the 13th of January to exchange all our Christmas presents and say our goodbyes to Lillian as she took this new adventure to sobriety. We were proud of her and wanted her to know that. We had been prepping her to go to rehab for a while. It was something she asked for and wanted help with as she struggled with drug and alcohol addiction. She texted me back saying, 'I am with my friends, what's up?' I responded, 'Nothing, I just wanted to talk and see how you were doing.' She never did call me or text me back.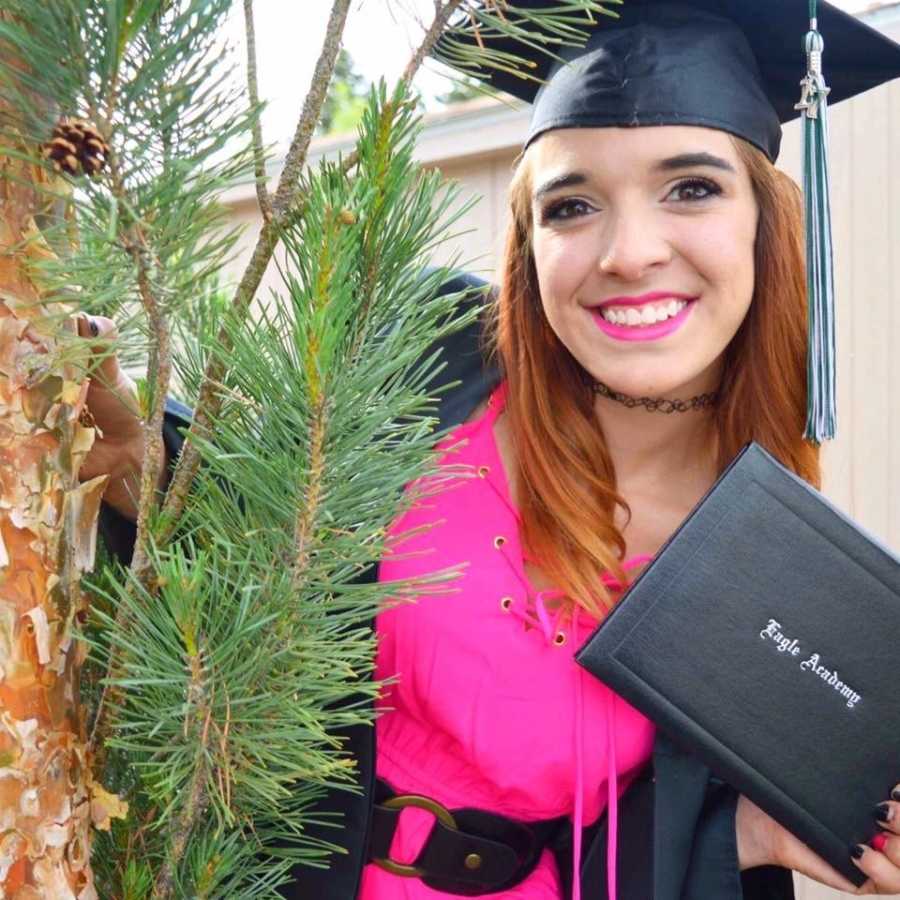 After a long day of trying to figure out what was going on, where she was, or what could have possibly happened, we as a family finally got to a point where we were seriously worried. I was doing dishes at some point in the afternoon that day and in my head, I just kept thinking, 'She's dead, she did something stupid and she is dead.' That night I was doing my normal routine with my daughter, giving her a bath and my husband was putting his boys to bed. After my daughter's bath, I went to sit in the bed to nurse her to sleep. In the time I had started my daughter's bath and sat down to nurse her in about a 25-minute span, my mother called at least 5 times. She was informing me that she had finally filed a missing person's report. It wouldn't really be affective until after 24 hours but the cops were still willing to help my mother. My mother got a totally separate phone call minutes after filing her report. It was from a coroner. He said, 'Is this Natalie Wood?' She said, 'yes.' He said, 'I have your daughter Lillian Vaccaro here. She has wounds and scars on her neck. It looks like she hung herself.' This is how the conversation went in my head after my mother told me of it, this is how I remember it.
She called me just after 8 p.m. as I was sitting in the bed. My phone rang and I answered. 'Abigail.' 'Yes mom?' 'Your sister is dead.' Her voice was shaky and sad. It had only been a few minutes since her last phone call to me. All I could do was scream. My body was shaking uncontrollably, I somehow ended up from the bed onto the floor and I screamed and cried with my baby in my arms. My husband rushed in from the other room and grabbed my daughter and held her and put his arm around me. I don't remember how my phone call ended with my mother that night. I looked at my husband feeling completely out of control, completely lost, heartbroken, and sad. I couldn't even tell him what happened, but I didn't have to. I looked at him and said, 'She, she, shhh, shheee,' I stuttered, and he understood. I didn't have to say anything, and all the facts would come out later. Parts of the night are a blur. That night all we did was cuddle on the couch as I cried all night into his chest. I was so angry, I was so sad, I was so confused.
The next morning, I texted many people to tell them. I didn't have it in me to call so many people to inform them. That would involve to much talking and I just didn't have it in me. My mother said there were many rumors going around. My sister did not have the best crowd of friends, so some people were being mean on her public profile calling her a liar. 'You aren't really dead.' So my mother asked me to make the announcement public. At the time I accepted and wanted to help however I could, but I had no idea what a burden being the main informer would be. Some people were so insensitive with their messages to me. It was really early in the morning, about 7:30 a.m. and I shared with our social media world tagging my father, my mother, and my brothers saying, 'To my sweet baby sister, we will miss you so much. My little sister went to be with Jesus yesterday. She was once so sweet and so happy, so full of life and very charismatic. She knew how to make you laugh and have a good time. She wore her heart on her sleeve and always had a smile on her face. She was bold, talented, deep feeling, insightful, and courageous in so many ways. My little sister is beautiful, and she always cared for others so much. She took too much of the world on and it weighed too heavily on her soul. We love and miss you so much, Lillian. Our hearts hurt for what you had to go through, but you are in a better place now and we are happy you aren't hurting anymore. We love you so much.'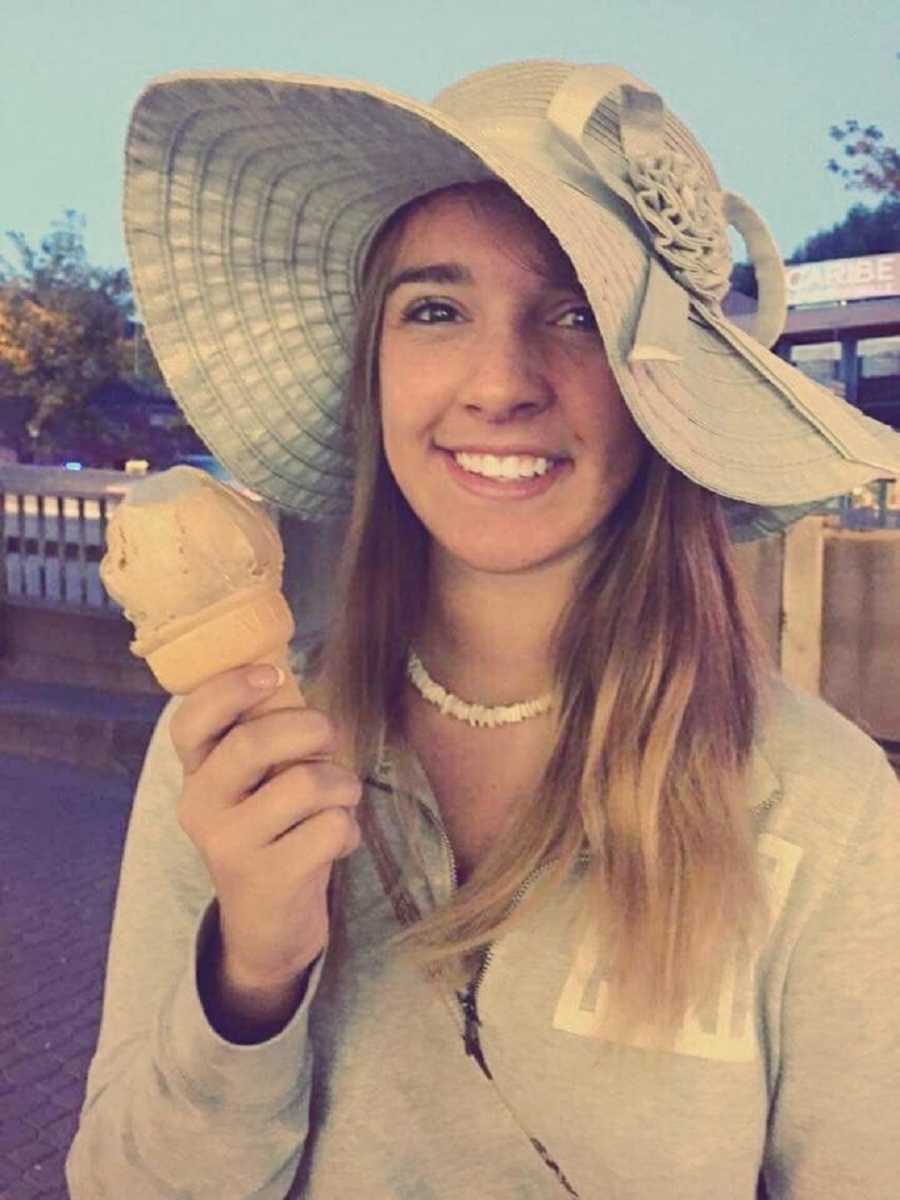 Two days later on January 20, 2018, I posted pictures of the spot she took her life at the Denver International Airport. We left flowers and some of her favorite things. In the post I shared, 'Today we went and visited the spot where my sweet baby sister took her life. We are beyond hurt by what's happened. We don't have all the answers or even understand what's happened. I am so sorry for my sister that she felt so hurt to go out this way. We love and miss you more then ever, Lillian.'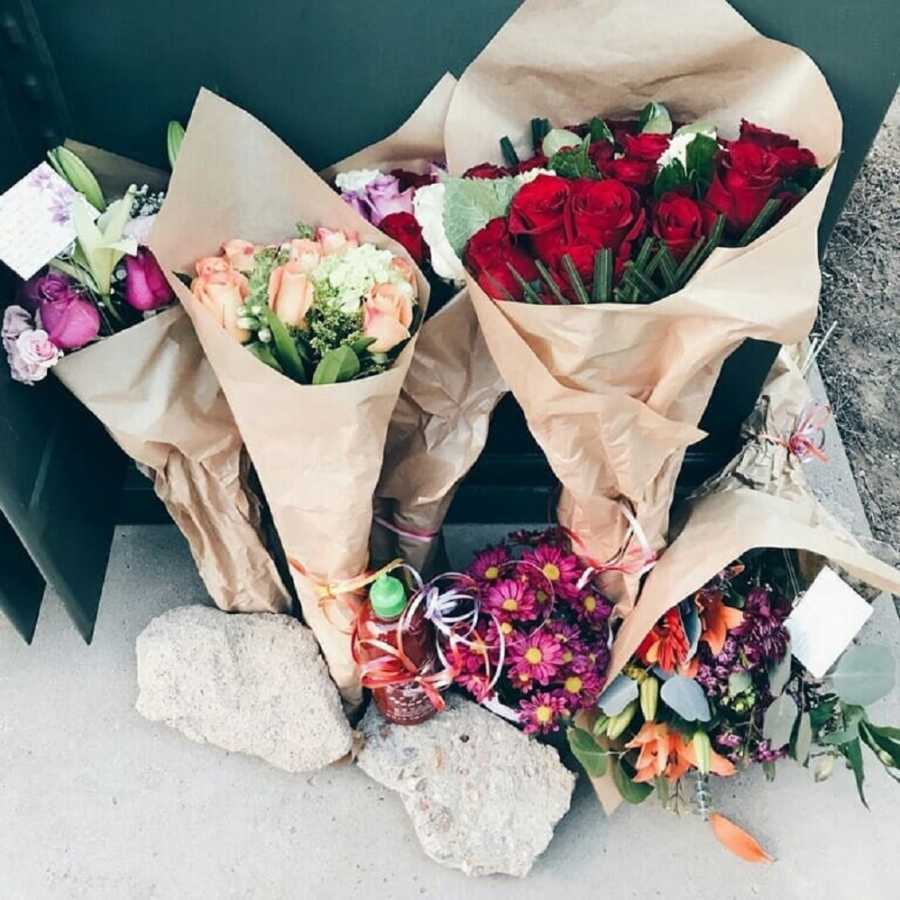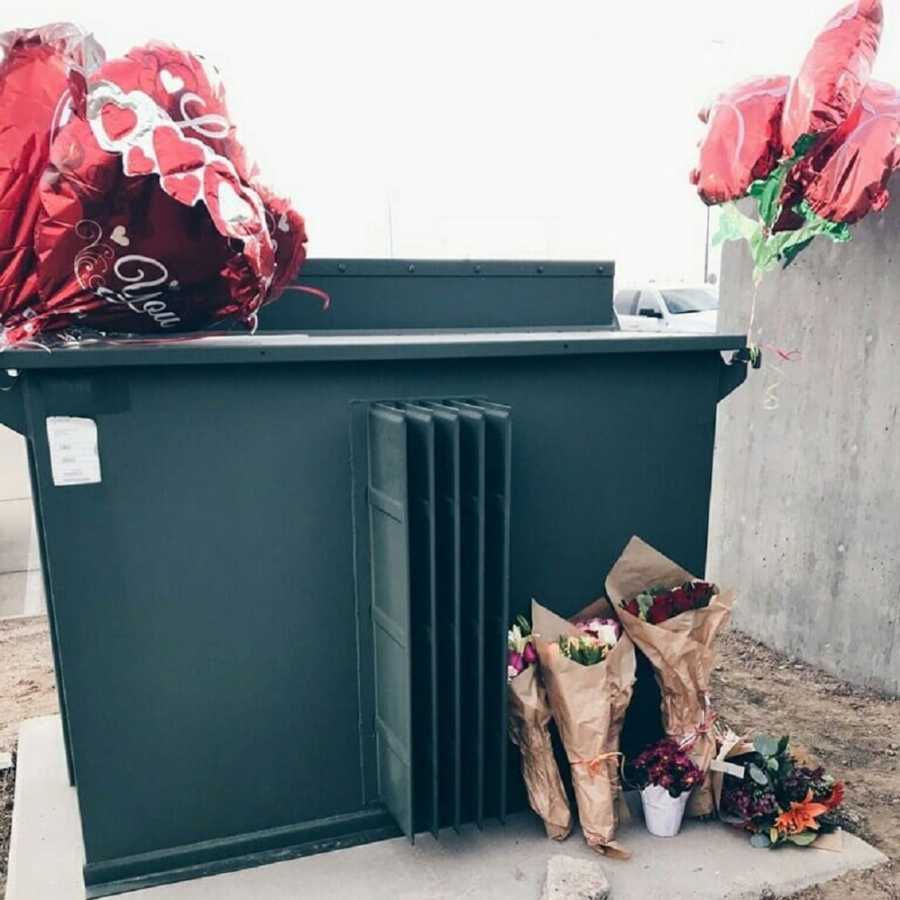 Then three days after that on January 23, 2018, I said, 'Early mornings are hard. I wake up and stare at your pictures. I think to myself, 'This cannot be real,' but then again, I haven't heard your voice or gotten a text in almost a week and we talked daily. I keep thinking that you are going to walk through the door at any moment and that none of this is real. The reality of what has happened hurts too much to face. I find myself getting so angry at you. So angry at what you've done. So angry that we all have to deal with this excruciating pain. At the same time, my heart hurts so bad because I couldn't imagine how lonely you must have felt or how much you hurt or how discouraged you were to have gone through with it. You were brave and strong willed. You were a beautiful pianist and singer and photographer. You had talents that brought life into this world. I just can't believe you're gone.'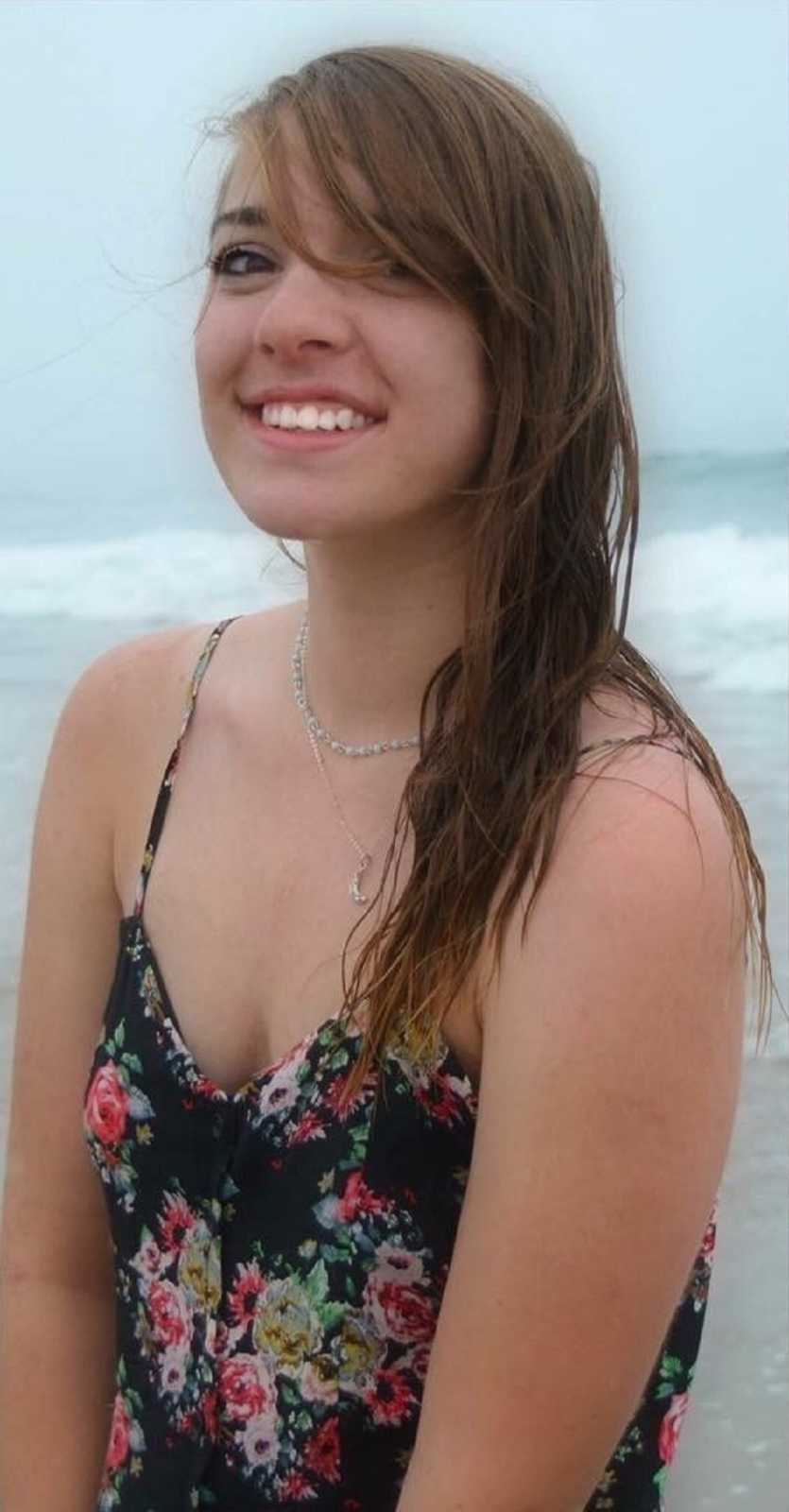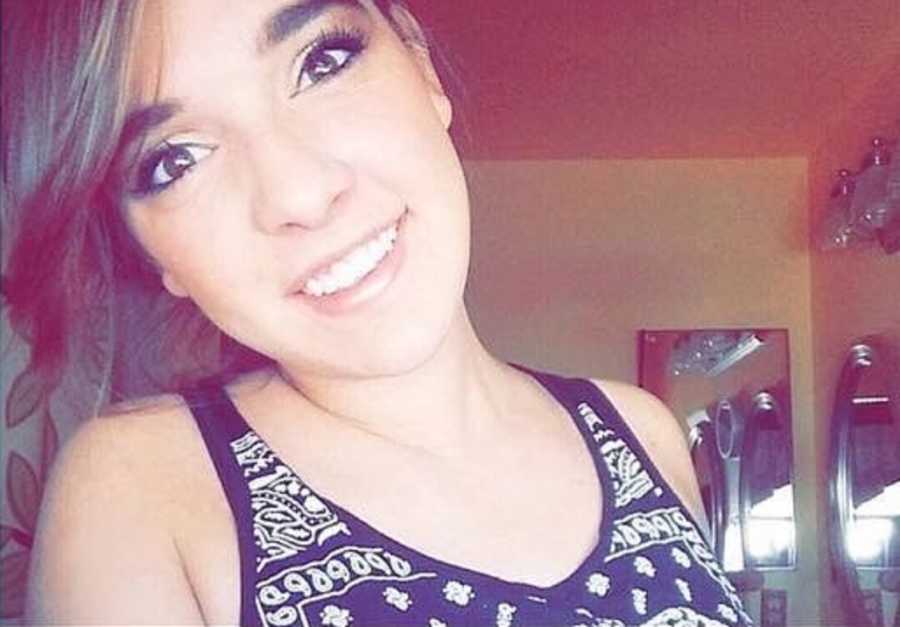 I do not remember what day it was exactly, but we got to see my sister. She laid in this dark room on a bed. We had some of our closest family friends and family members there. My mom and dad were the first two to see her. I will never forget their tears and cries. They walked in and looked at her and it was almost a shout. I couldn't see my mom and dad and I hadn't seen my sister yet, but I did hear the cry and for me there is nothing worse than having heard my parents sob at having to look at their deceased 19-year-old daughter. It was painful and it made me so heartbroken. That for me was one of the hardest moments of this whole experience. She laid in a pretty blue dress with a scarf around her neck to cover her scars. She was cold and stiff. It didn't really look like her, but I knew it was. Her fingers were bit down to nubs because when she was tripping on drugs, her anxiety would heighten. She bit her nails and skin and tore her skin apart. She was covered in bruises. This was so hard to see – her in this condition – and the last I'd ever see of her physical body.
Her memorial service was beautiful. There were hundreds of people who came to show their support. Before my parents' divorce, they were very much involved in ministry and the church they helped open many years ago is where the service was held. I felt so overwhelmed by the amount of people who loved my sister. She was so loved and gone from us far too soon.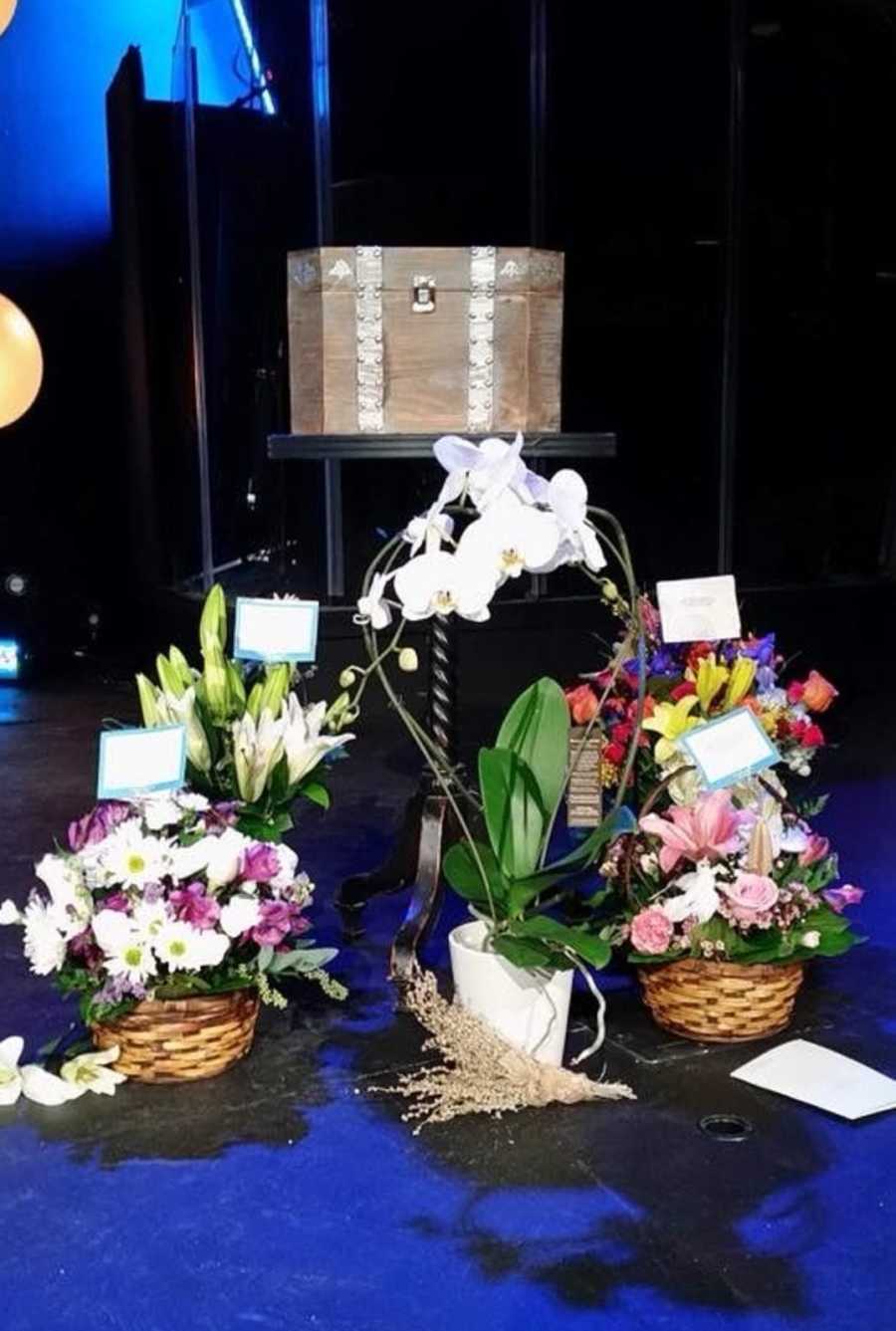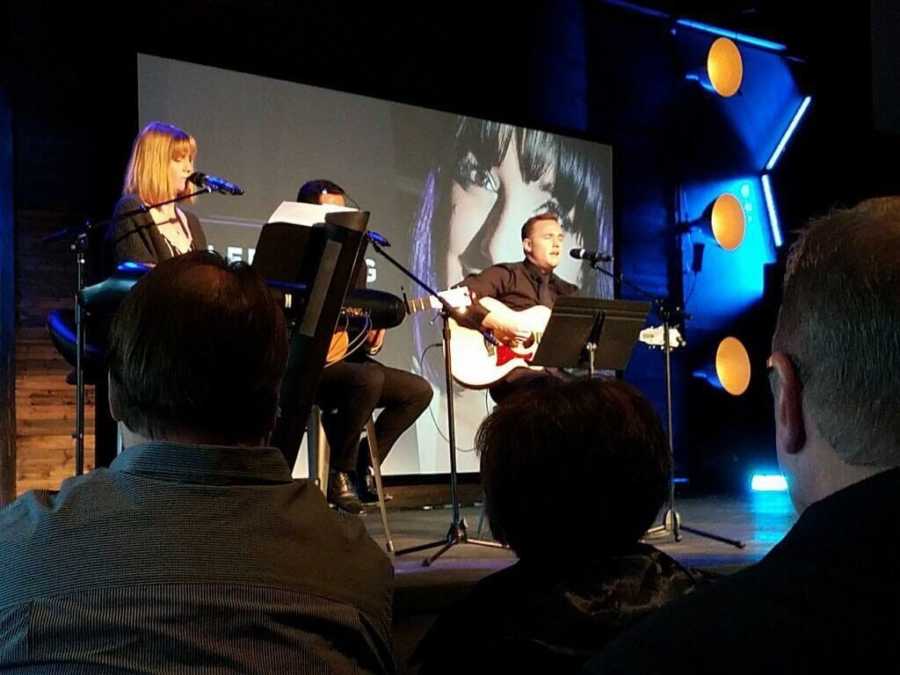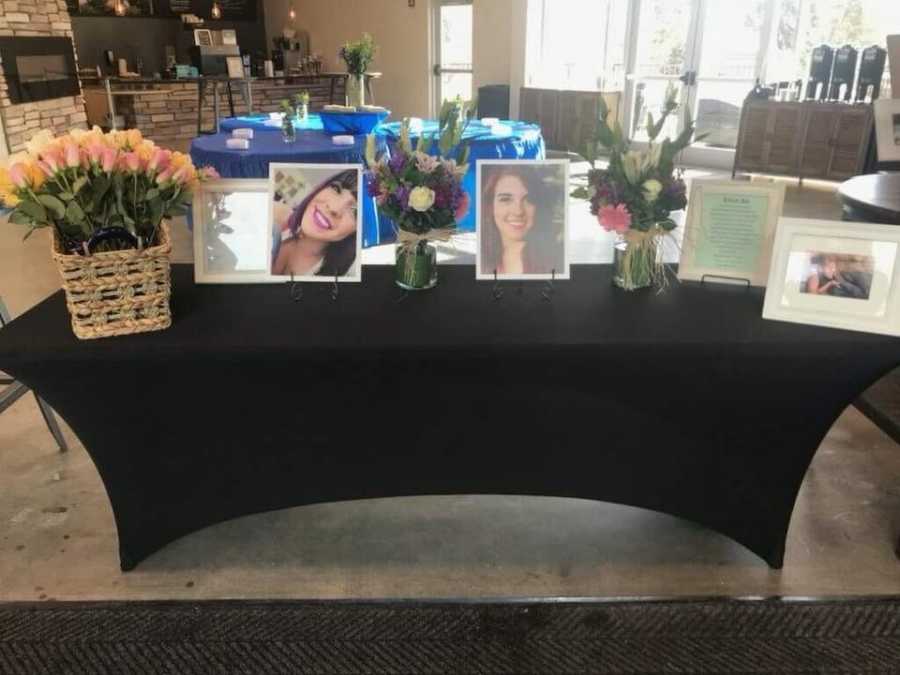 Everything that follows is heartbreak and sadness. I spent many times on the phone with my dad where he was just sobbing. My heart breaks mostly for my parents. A parent losing their child has to be one of the worst things that could happen to an individual. It later came out in the autopsy that she had been 3x above the legal alcohol limit. She was a 120 pound 19-year-old girl. We have no clue how she managed to get that drunk before getting on the plane. When she got on the plane, the woman sitting next to her complained that my sister smelled too bad of cigarettes and alcohol and she wanted her moved. When the flight attendant confronted my sister to suggest a different spot, my sister got very upset. She got very defensive. I do not know details or what the situation looked like exactly, but I do know that my sister had a temper and she was not very reasonable, but especially in her last days when intoxicated. Because of her temper and blowing up on the flight attendant, they kicked her off the plane. No one understands how they just let her go. Why hadn't she been arrested? How did she get all the way from the plane to the tolls area outside of the parking garages? Did anyone help her? None of it makes sense. We also found out later that she did not hang herself as the 4-foot electrical boxes were not tall enough. She took her hand bag and wrapped it around these small hooks on the electrical box to hold the bag and took the other strap and leaned forward basically strangling herself.
These facts are dark and brutal. It made grieving her loss dark and confusing. How could she strangle herself like that? Why didn't she just stand back up? Her body sat there in that position for hours, how did security not see her? She was only a couple feet away from the tolls.
Losing Lillian has been devastating. A huge part of my childhood is forever missing and as time goes on, she becomes nothing more then a memory. I miss her voice, her laugh, her hugs. She was so much wilder than me. She embarrassed me in public. She listened to crazy music, she pushed me out of my comfort zone. I am under the impression she did not start using drugs until 2016 which was the year my parents' divorce was finalized. We grew up in a church. We were raised to fear the Lord and trust in him. I think my parent's divorce was so hard on her and she was confused. Between that and meeting different people who were free spirited and into drugs she just spiraled downward really quickly. What might have started as using marijuana turned into using dabs which turned into using acid, which turned into using cocaine and drinking. Several months before her passing she told me, 'Being sober hurts too bad.' She told me she felt like a monster. She had a temper and was so angry at life. I think she got to a point where she felt so hopeless, angry and she hated herself for what she was becoming. She told me, 'I feel like a monster.' I do not understand where her turning point was, all I know is she was so close. She was on the plane and almost made it to rehab. There is no telling whether rehab would have helped or not but now we will never know. She was not herself in her last years. Addiction to drugs and alcohol stole her from us. She was lovely and very funny.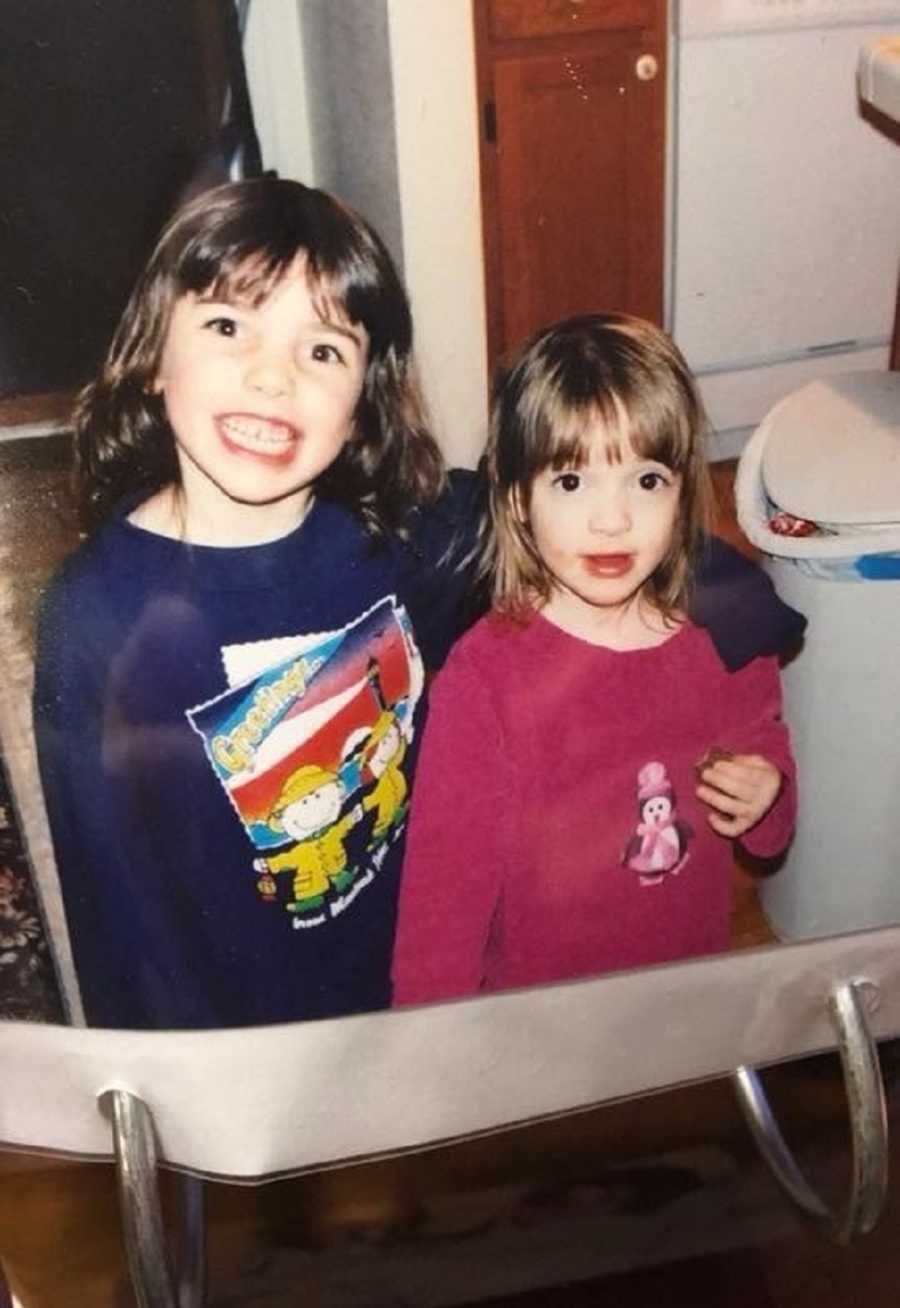 She once wrote this letter to a dear childhood friend of hers:
'Have you ever noticed how slow the turtle moves throughout its day? While us humans rush through the day doing whatever we need to get done, the turtle walks leisurely, calmly, with extreme patience. The turtle is sure and steady. Its shell makes the turtle a perfect totem of protection. Although the turtle has many predators, its energy is filled with innocence.
Its day is filled with complete order, longevity, and endurance. The simple, innocent animal we call a turtle, has so many traits that no one takes the time to notice. We should appreciate the turtle's strength, its symbol of creation, its sense of order. Turtle means shy, but not too shy.
These are the things we should keep in our everyday lives. Calm, patience, sureness, and steadiness. Protection, energy, innocence, order, longevity, endurance, strength, and creation. Let the turtle inspire you to not be rushed. And appreciate the little things in life. Love, Lillian'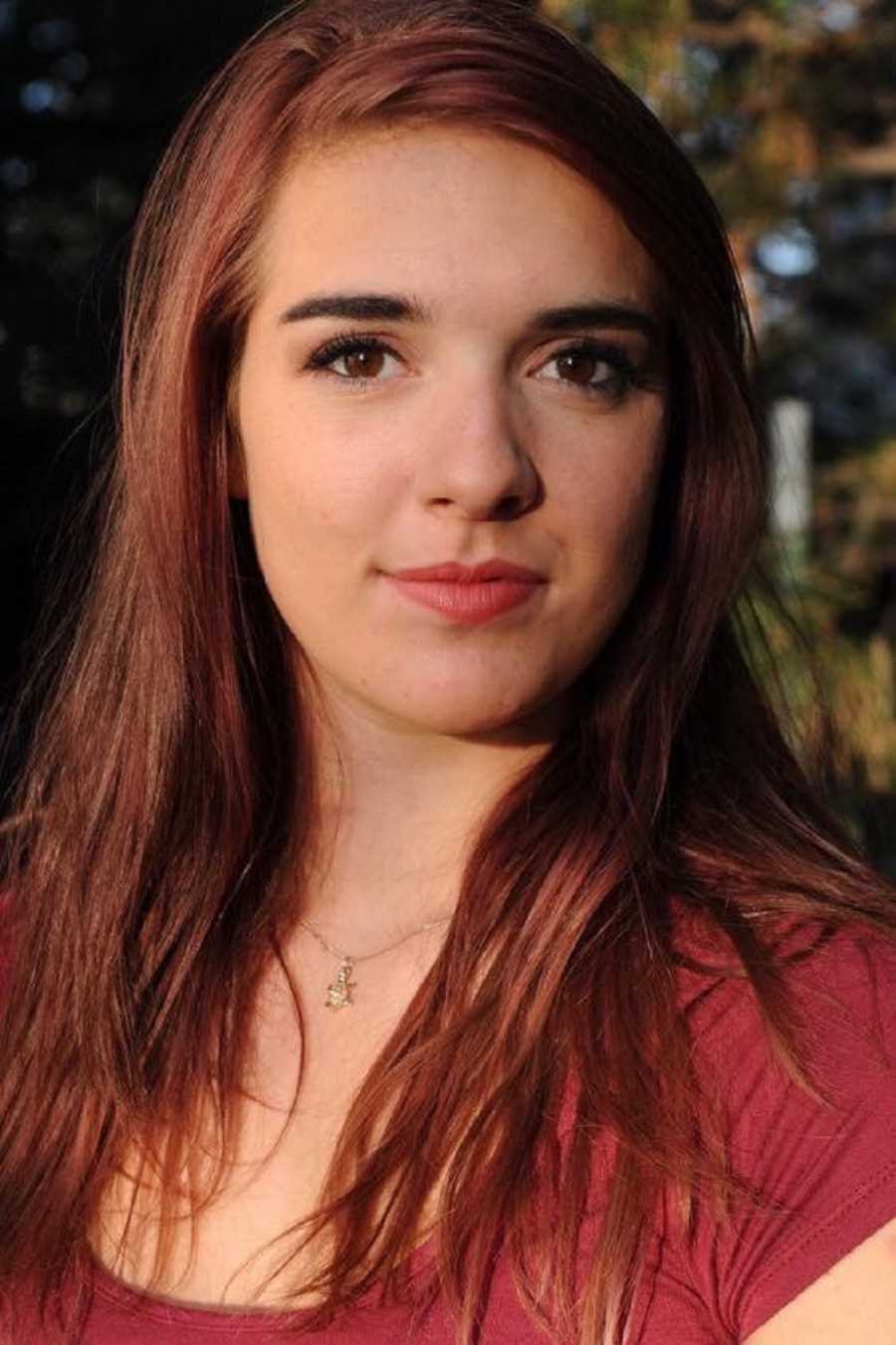 Earlier this year I had to write an example of how I have suffered (I am going to school for my bachelor's in psychology) and I wanted to share how suffering her loss has affected me.
'I can think of a few times where I have dealt with a period of suffering. One being my parents' divorce, or my own divorce but most recently and significantly my sister passing. January 18th, 2018, my sister took her own life. There are so many things about this situation that were shocking when it happened and heart wrenching all the way through. Losing her will never be easy and she will never be forgotten. She is remembered daily and there is no way to describe a loss like this other than pure sadness.
She was a drug and alcohol addict and supposed to be on a plane to Florida to get help at rehab when, before take-off, the woman next to her on the plane complained that she 'smelled of cigarettes and alcohol.' The flight attendant went to tell my sister they were moving her to a different seat, but my sister got really upset with them and got herself kicked off the plane. She was 19 and under the drinking age limit and she should have been arrested. It was early a.m., maybe 6 a.m. She managed to get herself from the plane to outside of the airport, past the parking garages by the tolls where you pay for parking and took her life at the airport.
A place my siblings and I grew up by, a place we often visited when departing our home state for family vacations. I would have never known that would be the place my sister would take her last breath. She was hardly 19 years old, having a birthday December 10th.
Something like this is hard because she had so much to live for. She could have been better. We do not know if rehab would have helped her, but I guess we will never find out.
I was so angry with her, I almost hated her. I hated what she put my family through and what she put my parents through. There was nothing worse for me then to see my parents cry the way they did, especially when they saw her. I will never forget their cry. I had to come to a point where I needed to choose to forgive her for what she had done. I felt she was very selfish but at the same time my heart was in pieces thinking about how lonely and sad she must have been to go through with it.
I found comfort in choosing forgiveness. I had to forgive my sister to feel a sense of peace and though a huge part of my childhood is forever missing, and she was a part of my life for such a short time, I must trust that God is protecting us and that he loves her, and he loves us.
I found comfort in the fellowship of my family and the overflow of love and support we received. I find comfort in listing to 'You're Gonna Be Ok' by Brian and Jenn Johnson, the song we played for her memorial video at her service, or by listening to her favorite song that she played very well on the piano, 'Oceans' by Hillsong United. I sometimes even found comfort in crying into my pillow or screaming in my car on the way to work or bawling into my husband's chest at night.
Nothing about this process or this loss has been easy, nor will it ever be easy, but God knows my pain, he understands my heart. Knowing that brings me peace and comfort."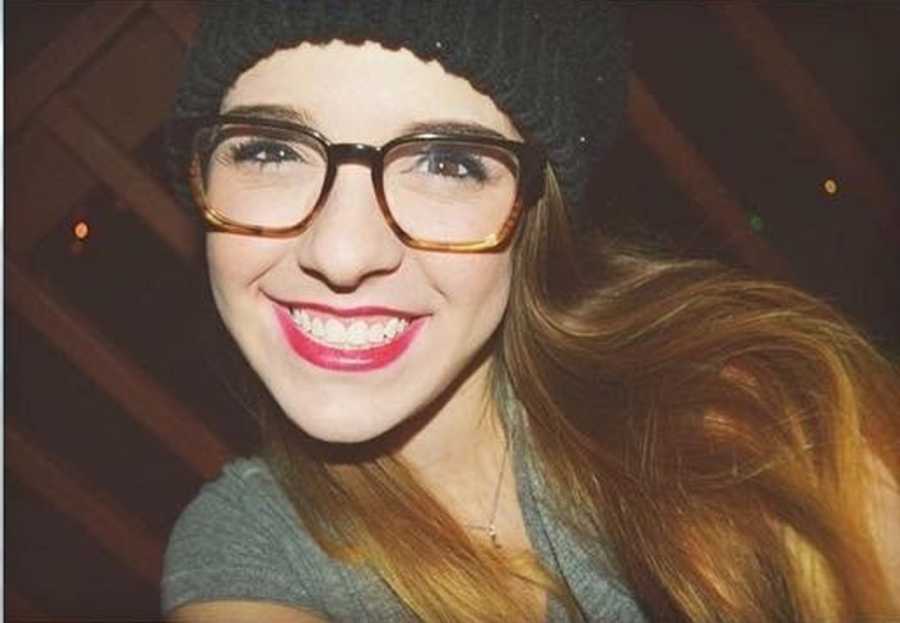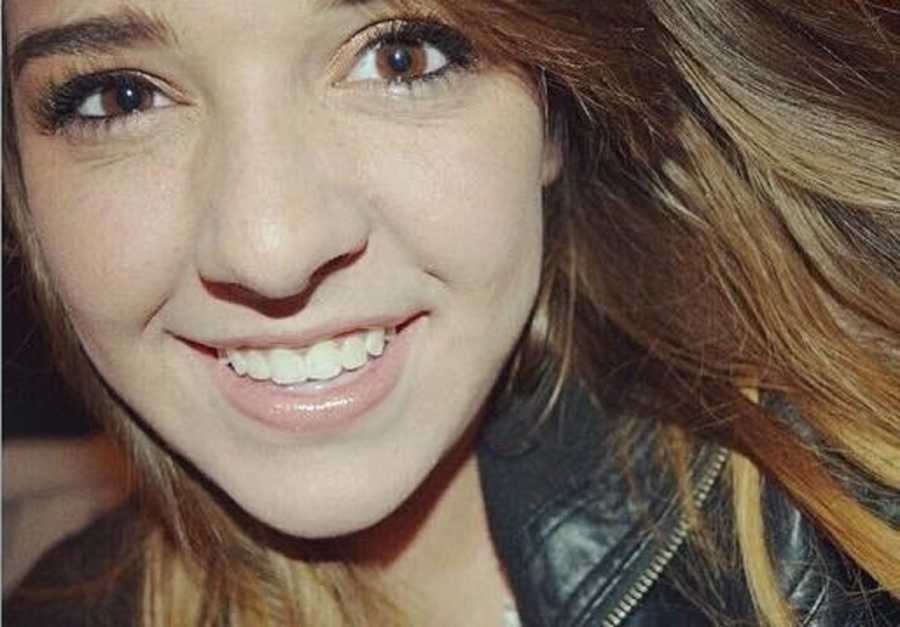 [If you're thinking about hurting yourself, please call the National Suicide Prevention Lifeline at 1-800-273-8255 or visit suicidepreventionhotline.org to live chat with someone. Help is out there. You are not alone.]
This story was submitted to Love What Matters by Abigail Williams. Do you have a similar experience? We'd like to hear your important journey. Submit your own story here. Be sure to subscribe to our free email newsletter for our best stories, and YouTube for our best videos.
Read more powerful stories like this:
'I really messed up Will. I'll call you soon.' Nothing prepares you for this. I pulled over and lost it. I look back at conversations I had with my sister and tears run down my cheek.'
'Please Mom, I don't want to leave. I promise I'll be good. I don't like myself very much.': Sister's heartbreaking tribute to her late big brother who society deemed 'the bad kid'
Do you know someone who could benefit from this story? Please SHARE on Facebook to let them know a community of support is available.