"'You can touch him if you want,' was the first thing the doctor said to my husband, John, as I wheeled our newborn son into the hospital room next to where he was delivered just moments before. Our son. A child that just three weeks prior, we did not know existed. Those three weeks had been a whirlwind of baby preparations – preparations that we had put off for almost a year to protect our hearts from staring at a complete, yet empty nursery. Now, here we are in a hospital six hours away from our home, having just met a very pregnant woman that day, and we are holding the child she delivered and calling him our son.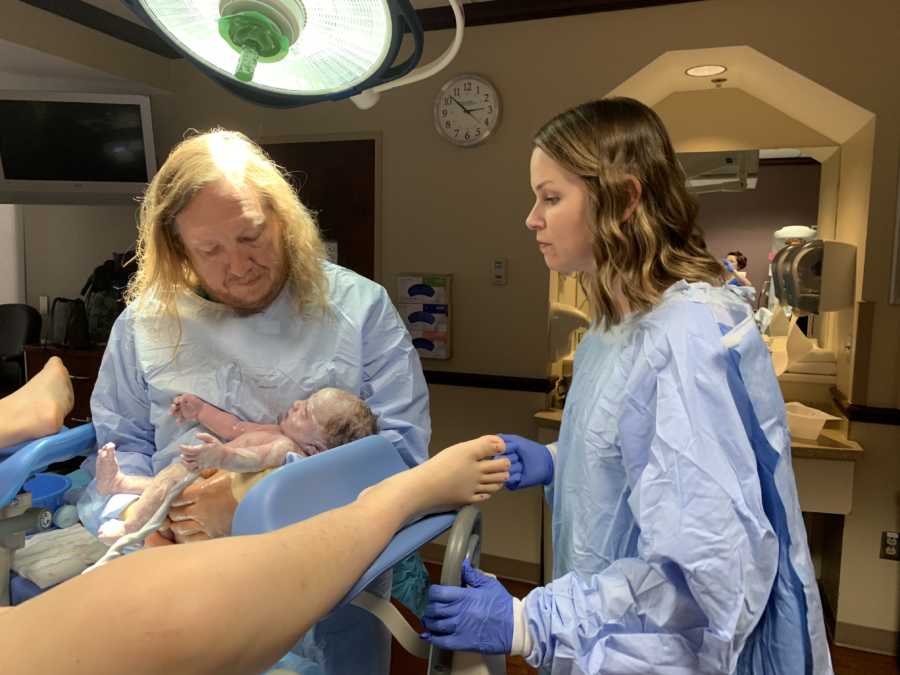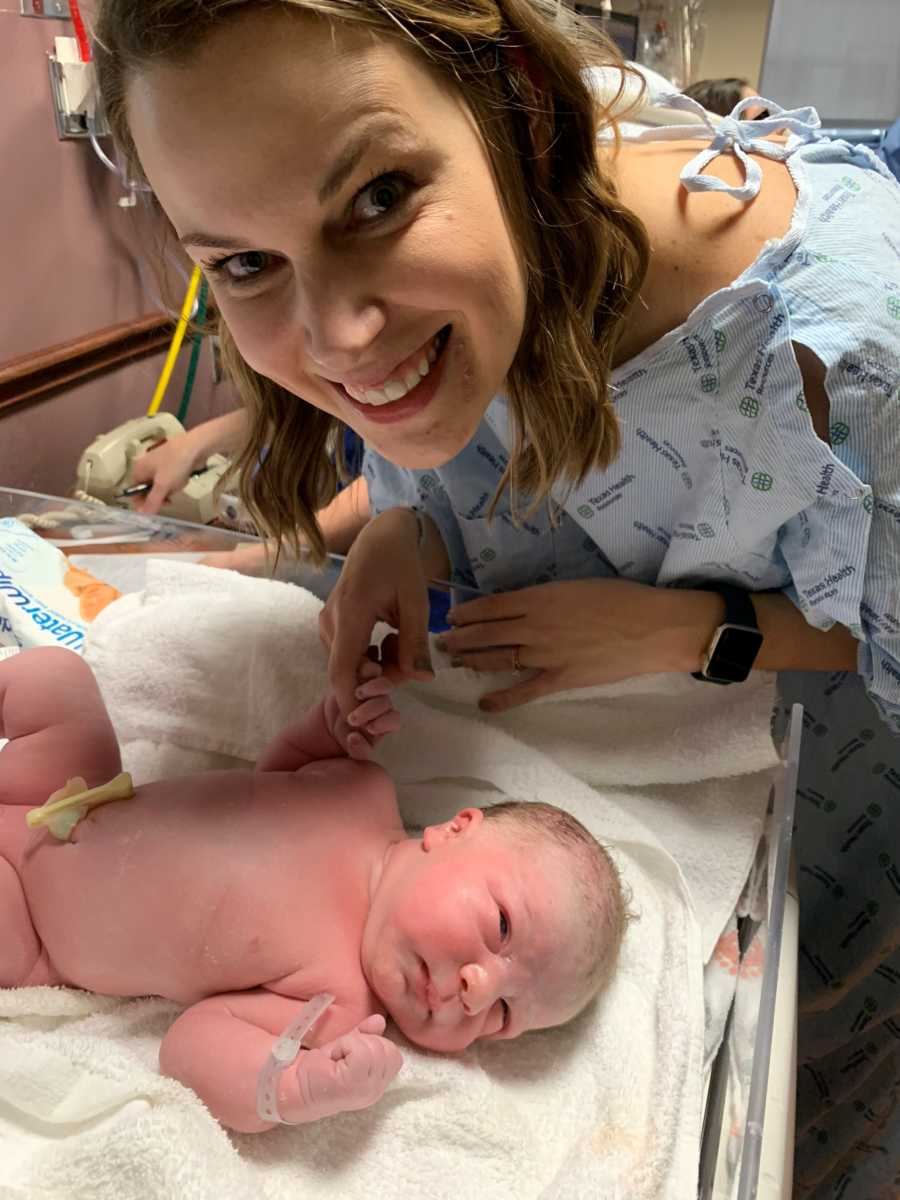 John and I met in high school, but I was two years older than him, so we did not connect then. Ten years later, we fell in love and got married. While dating and getting to know each other, I had to share something huge with John. We were still in the favorite band/favorite color/ favorite holiday phase, and it was certainly too early to talk about children, but I knew that if our relationship was going to progress, he needed to know. Right after college, I learned that I had gone through premature ovarian failure, which is essentially premature menopause. At 21, my ovaries no longer worked and having a biological child of my own was going to be next to impossible. I told John after our third date and his response was perfect. 'I have always wanted to adopt a child! It's way too early to start talking about our future family, but don't worry about it!'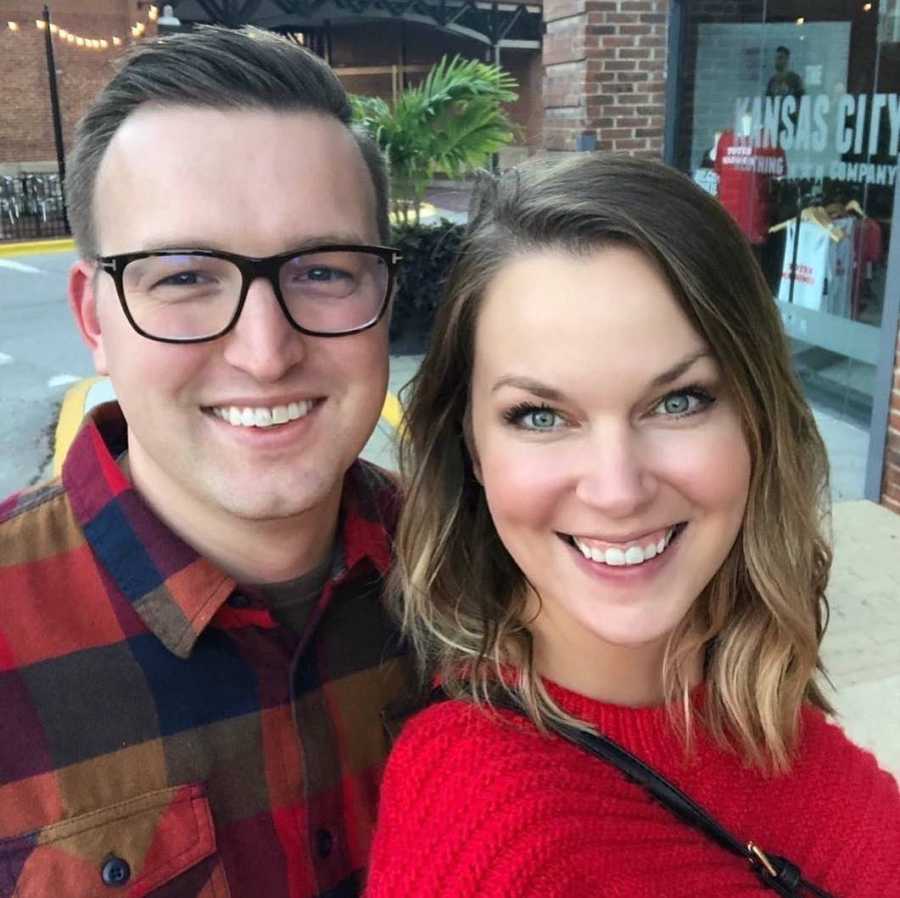 John and I are both very routine people. We eat the same meals quite often, if we find an article of clothing we like, we buy it in every color, and we typically end our days in the exact same way each night. Our honeymoon was no exception. We quickly found that the silence of the hot tub at night was our favorite place to be. So, each night, we found ourselves with a glass of Cabernet, going back and forth between sitting in silence and dreaming of our future in the hot tub right off the ocean's shoreline. It was there that we first starting talking about starting a family. For some, that may sound hasty, but it was beautifully peaceful for us to dream about starting a family, knowing that our path to parenthood would come with a separate set of obstacles than most newly married couples. The first time I googled 'adoption agencies' was on the third night of our honeymoon. The first time I emailed the agency we ultimately chose was in the airport during our layover on the way home.
Shortly after our honeymoon, it was time for my annually dreaded gynecology appointment. This particular appointment ended in a glimpse of hope. My doctor shared with me the possibility of using a donor egg to get pregnant with fertility treatments. She suggested I meet with Arkansas's only fertility doctors, whose office was three hours away from our home. After testing me and my husband, the doctors agreed that with a donor egg, we could get pregnant. We were given a stack of profiles, complete with photos of women who were willing to give us their eggs. It was such an odd experience to choose a woman with whom my husband would hopefully create life with. After choosing a donor, we ultimately spent the next year of our lives driving those three hours to the doctor and three hours back at least once a week. We completed a variety of tests and experimental procedures. We did three embryo transfers, two of which ended in miscarriage. Having recently lost both my father and a cousin who was more like a brother, I thought I had experienced the worst kinds of heartbreak. However, nothing could prepare me for the pain of two miscarriages. After our second miscarriage, it was clear to me that our original plan of adoption was the one we were meant to pursue all along. I needed to step away from the guilt that comes with having a body that will not cooperate properly.
In March of 2018, we started to complete our adoption paperwork. It took us nearly four months to write our profile, film our profile video, and work through the home study process before we were able to be considered a 'waiting family.' Our profile went live the adoption agency's website early July. Each month, we received an update from the agency. 15 birth moms viewed our profile, then 21, then 18. Why weren't we being chosen? Was there something wrong with us? We continually analyzed our profile searching for something we may have said wrong that could be keeping us from being selected, but every month they told us to be patient and wait for the right match. At the time, that annoyed us, but they were right. The right match did eventually come along.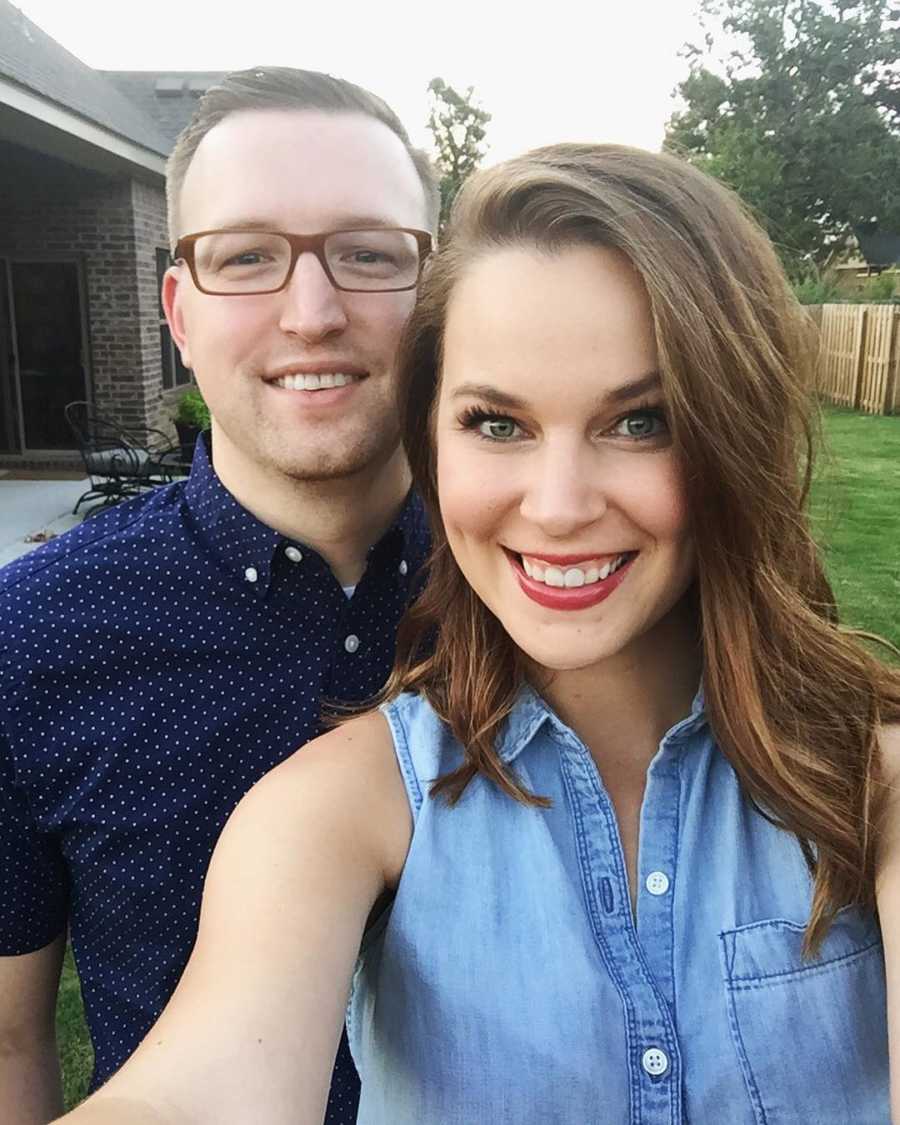 By November, we had already made our holiday plans and even planned our annual New Year's Eve trip to New Orleans. We joked with John's brother that we would be at their house for Christmas unless a miracle happened. Nobody actually believed that miracle would happen!
Then, we got a call on November 29, 2018, from our agency letting us know that we had been chosen by a birth family, and our son would be born around December 19th. John and I have a love for the number 29. Our first date was on March 29, our wedding was on October 29, and my birthday is July 29. 29 shows up for us when we need a reminder that everything is going to be okay, so it seemed fortuitous that on November 29, we learned about our son. I was at work in Arkansas and John was working from a hotel room in Philadelphia, so we received this news on a three-way call. We shared every emotion possible over phone. We both cried, we both shared fear in having hardly no time to prepare, but mostly, we couldn't believe this was finally happening! That night, we set up an iPad to film us three-way calling our family members to share the news. My mom could barely breathe when I told her as she immediately began crying thankful tears. Everyone was so happy for us and ready to pitch in to get us ready to be a family of three in just three weeks.
While we were abundantly thrilled, we had to prepare ourselves for the worst case scenario, too. After all, the birth family could change their mind up to two days after birth. Being cautiously optimistic is tough, and much different from the excitement of carrying a baby. Friends wanted to throw us a baby shower, but we refused because of the uncertainty and risk. Those three weeks were hectic. I remember standing in the middle of a baby store and texting my mom to ask, 'what all do I need?' She told me to just get the basics and figure the rest out later. My response to that was, 'okay great. What are the basics though?' We were clueless. We had no time to read the books, no time to paint a nursery, no time to do anything but be thankful that we were chosen to live this chaotically beautiful life.
We began an email conversation with the birth mom. She was extremely sweet and as our relationship began to slowly build through email, I felt a profound connection to her. We met her for the first time on the day she was being induced. Although we had communicated via email, the first few minutes of our in-person visit felt like the most awkward first date ever. It was early in the morning and we were all a bundle of nerves. It is hard to put into words how amazing it is that by the time she was delivering our son, I felt love for her like I would a sibling. She was hilarious, very smart, and extremely mature. I remember hoping that the child she was about to deliver would inherit even a portion of those great qualities.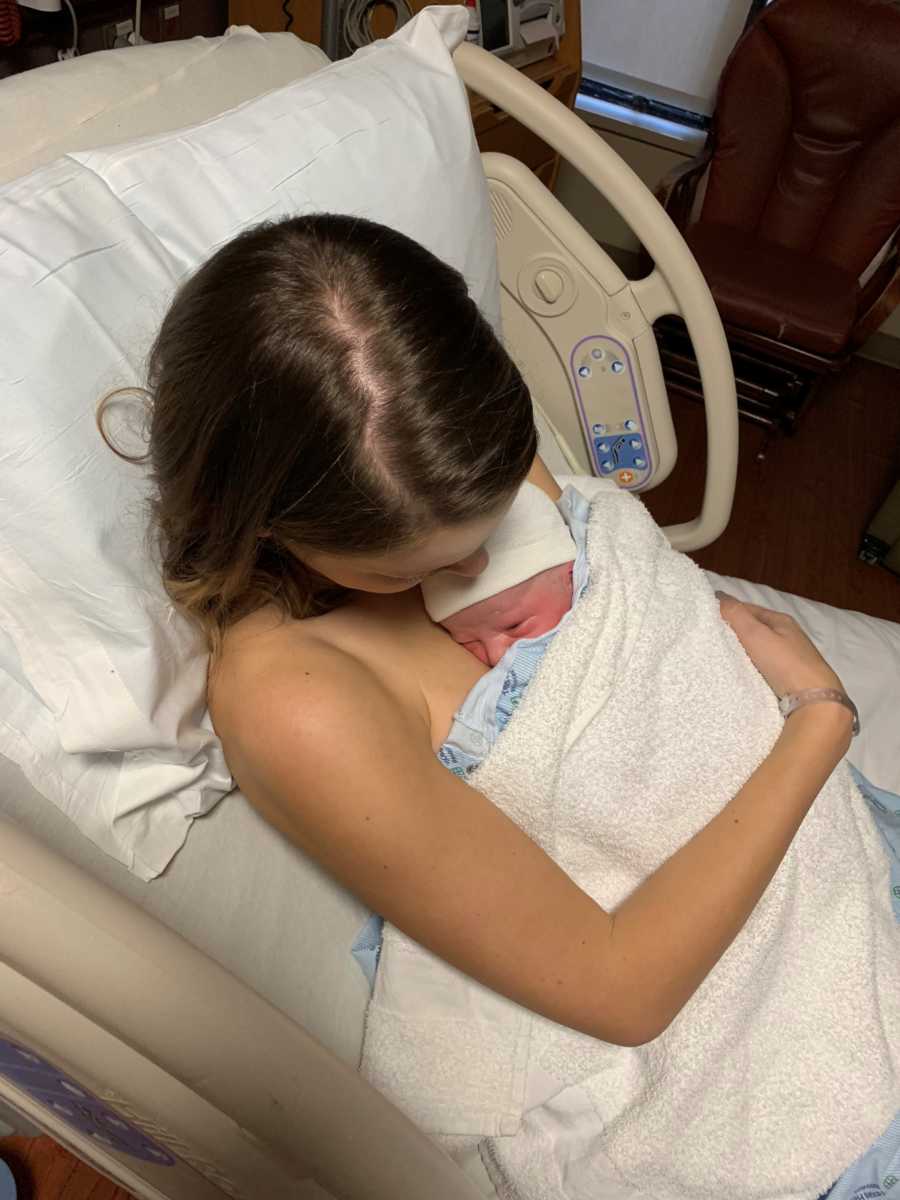 As I stood beside her while she birthed my son, the connection deepened even further. I could not believe the strength she had within her. Not only the strength to push out an almost 10-pound baby, but the strength to watch as that baby was placed into my arms and shortly thereafter wheeled out of her room and into the room where my husband waited. Describing how bittersweet that moment was is impossible. It is not lost on us that she broke her own heart to complete ours.
She didn't say a single word from the time she started pushing until after I left the room. She's a very quiet person, but I think in that moment, she was giving me the room to talk and be the mom. She didn't even hold him at first. She held him hours later. She wasn't quiet because she didn't care. She was quiet because she is strong enough to let that be my happy moment.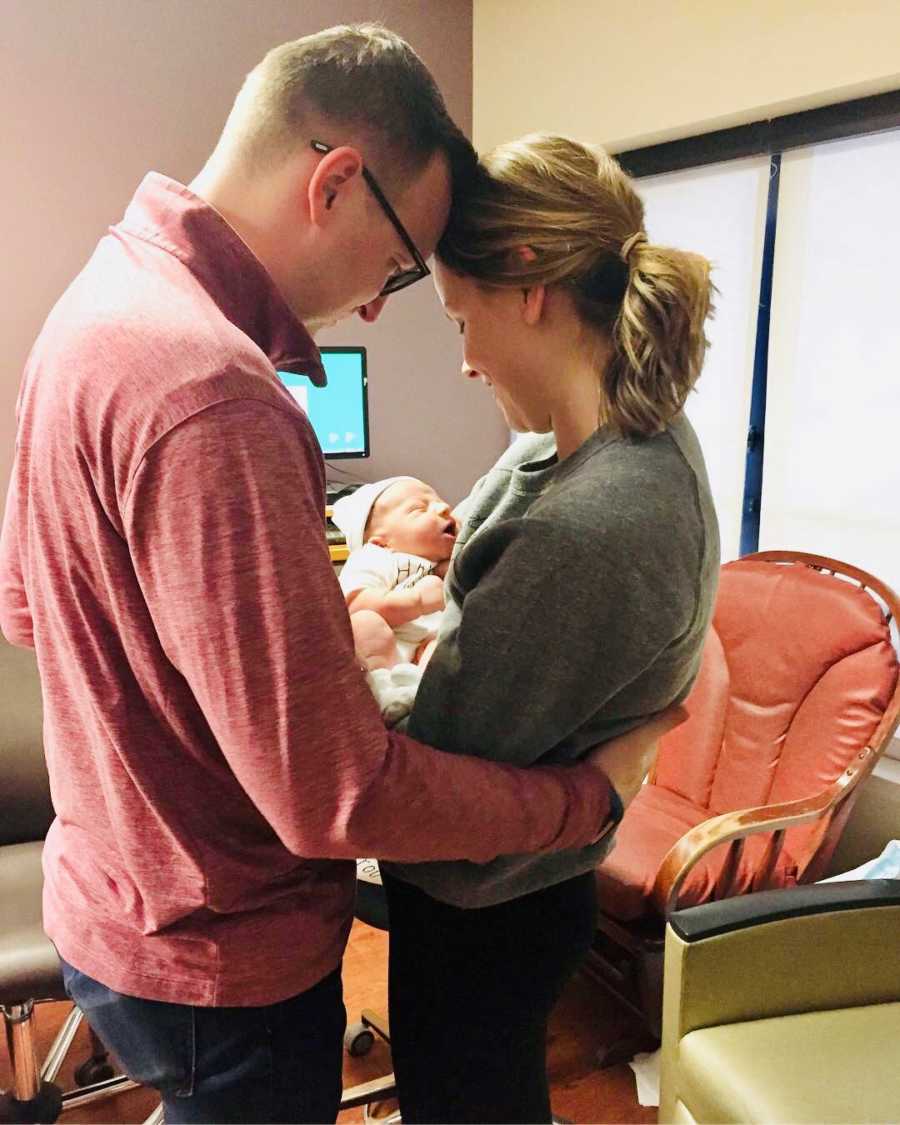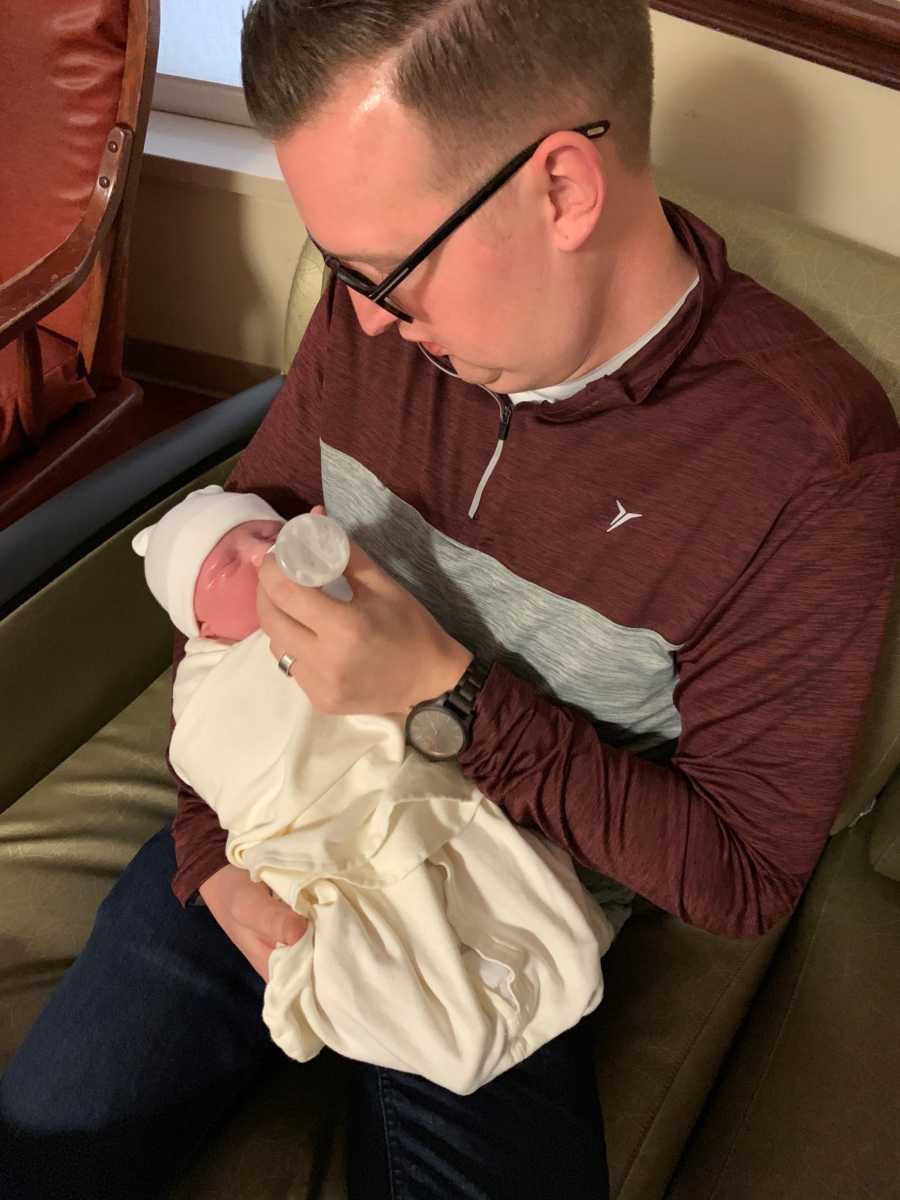 We named our son Ellis and he is the answer to every prayer we prayed for two years. As soon as I saw him, I was thankful that no other attempt to start a family worked. As I write this, I am intermittently interrupted by his growing vocabulary of coos and cries. When I pick him up, he stares deep into my eyes, and I see his birth mother. He looks so much like her, and I will always be grateful for that.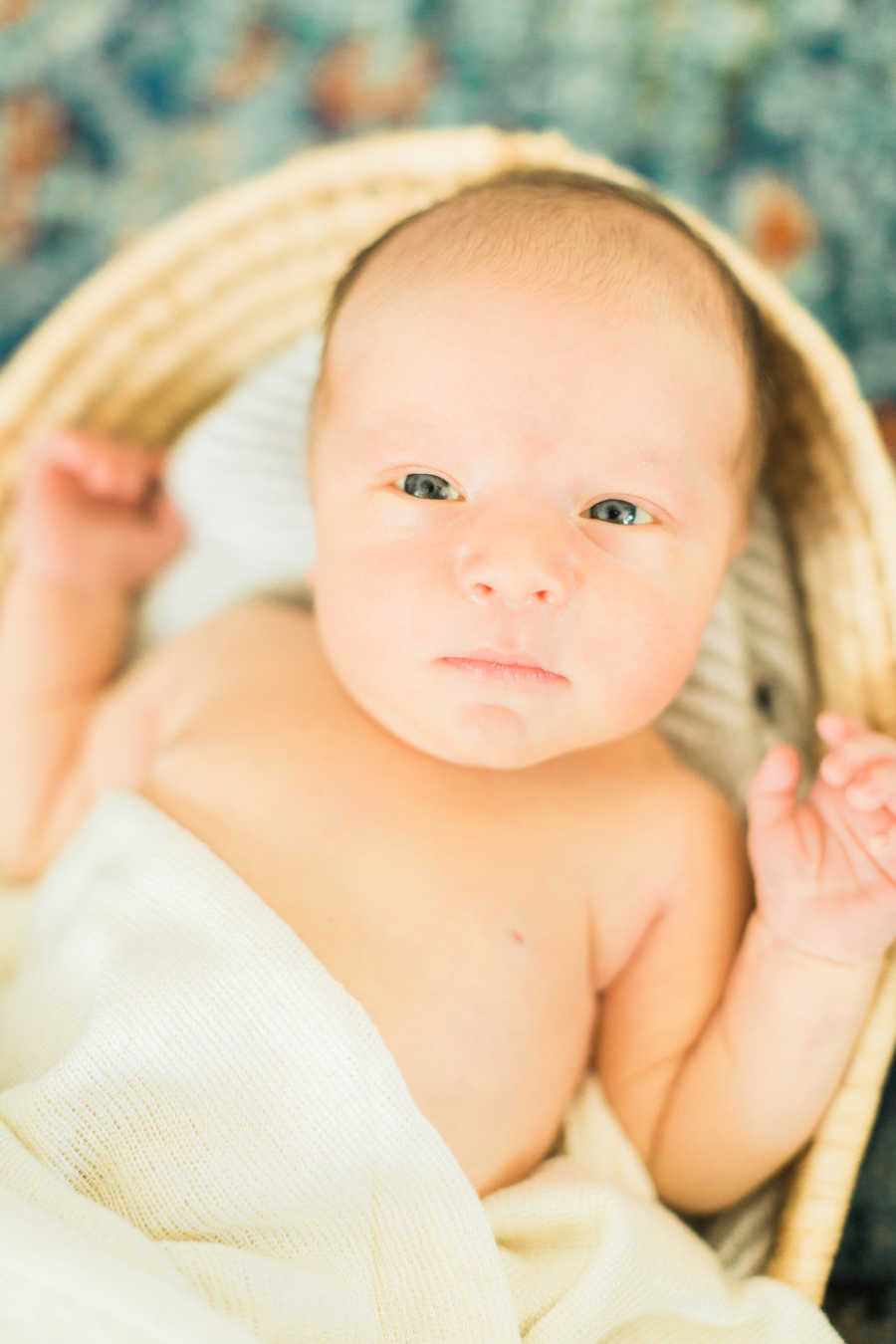 She and I have continued to text since his birth. She loves to see photos of him and hear about how he is doing. She will forever be a part of my heart and a part of my family. Ellis is hers in a way that he will never be mine, and he is mine in a way that he will never be hers. Love should be multiplied, not divided, and my wish is for Ellis to always know that he is immensely loved by us all. Ellis is our son because his first family gave us that honor. We will never take for granted the privilege of being his parents."
From podcasts to video shows, parenting resources to happy tears – join the Love What Matters community and subscribe on YouTube.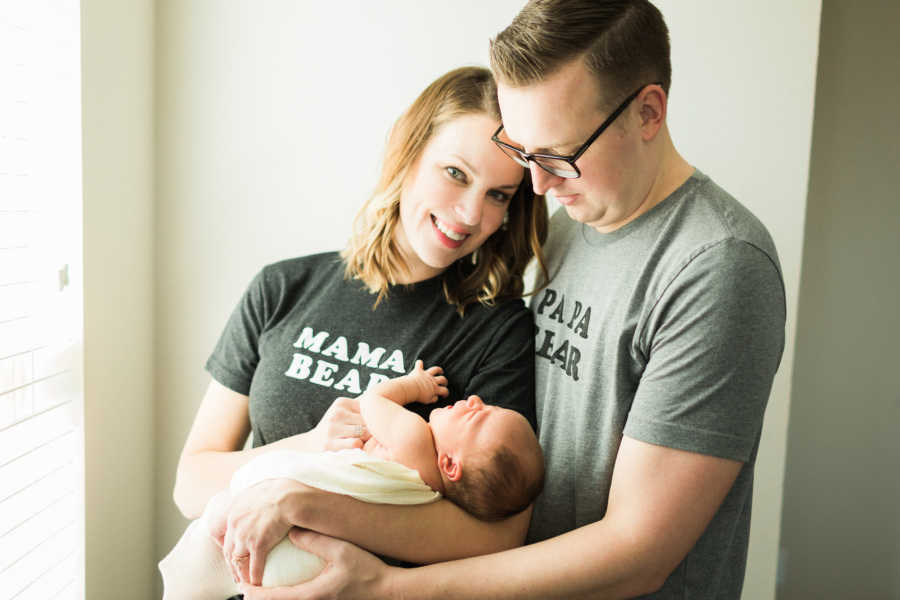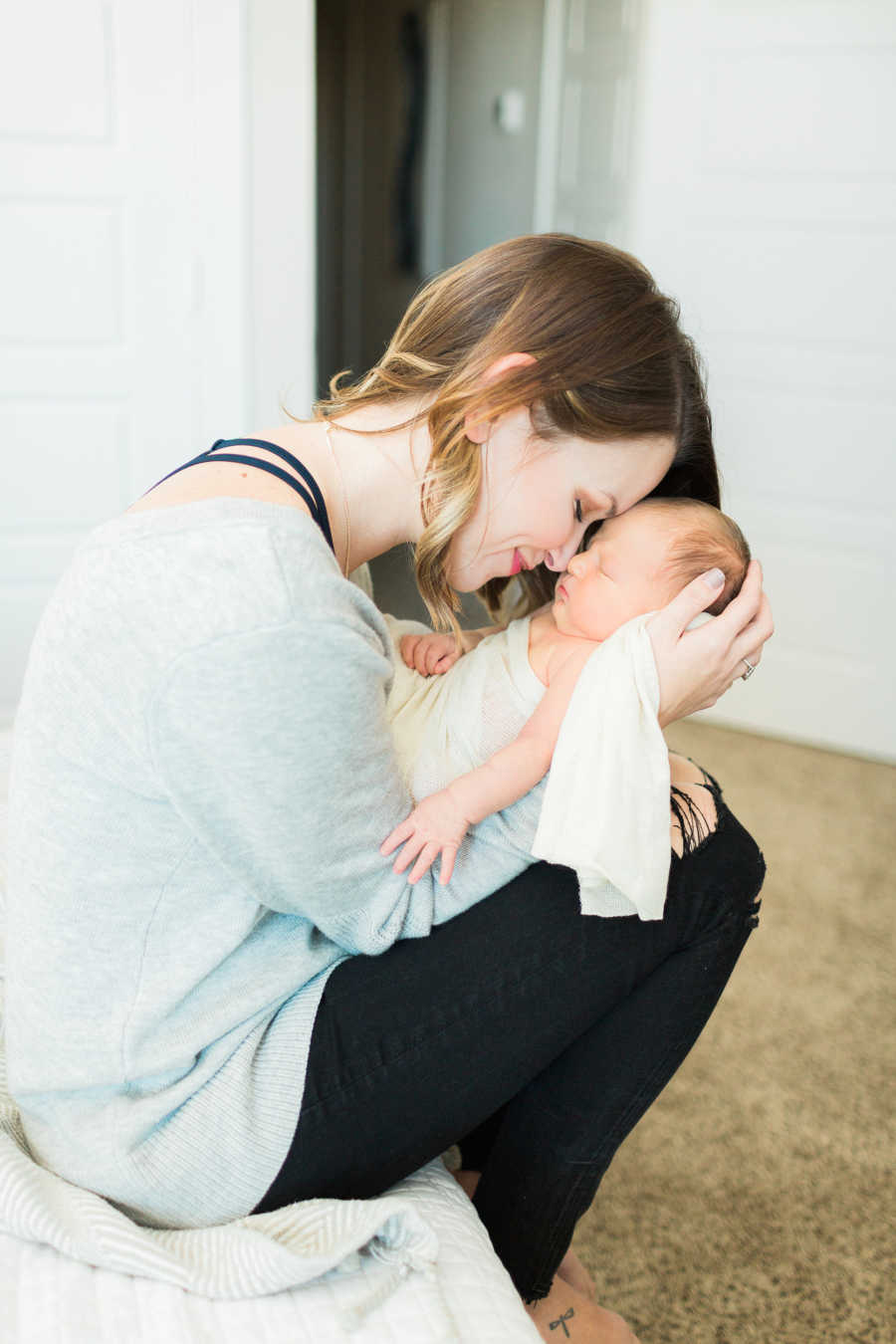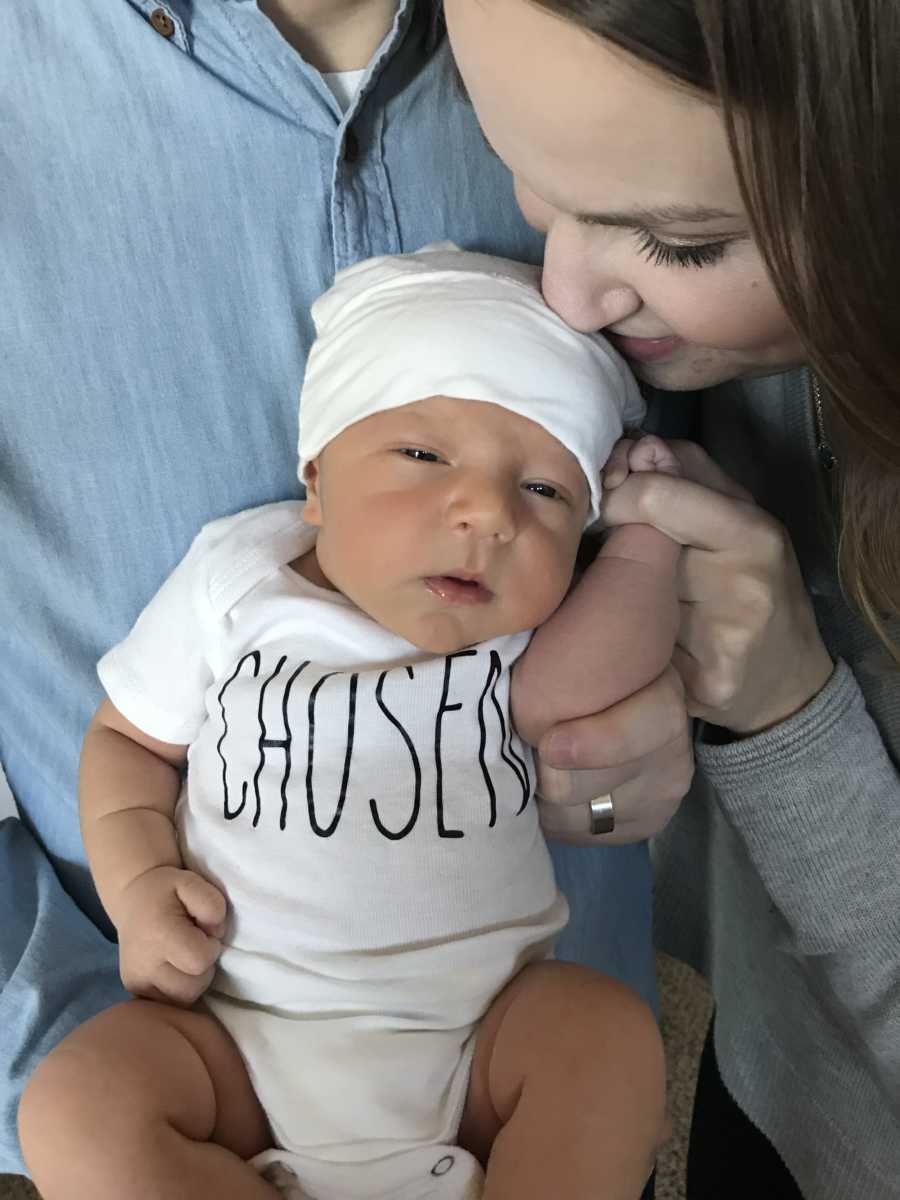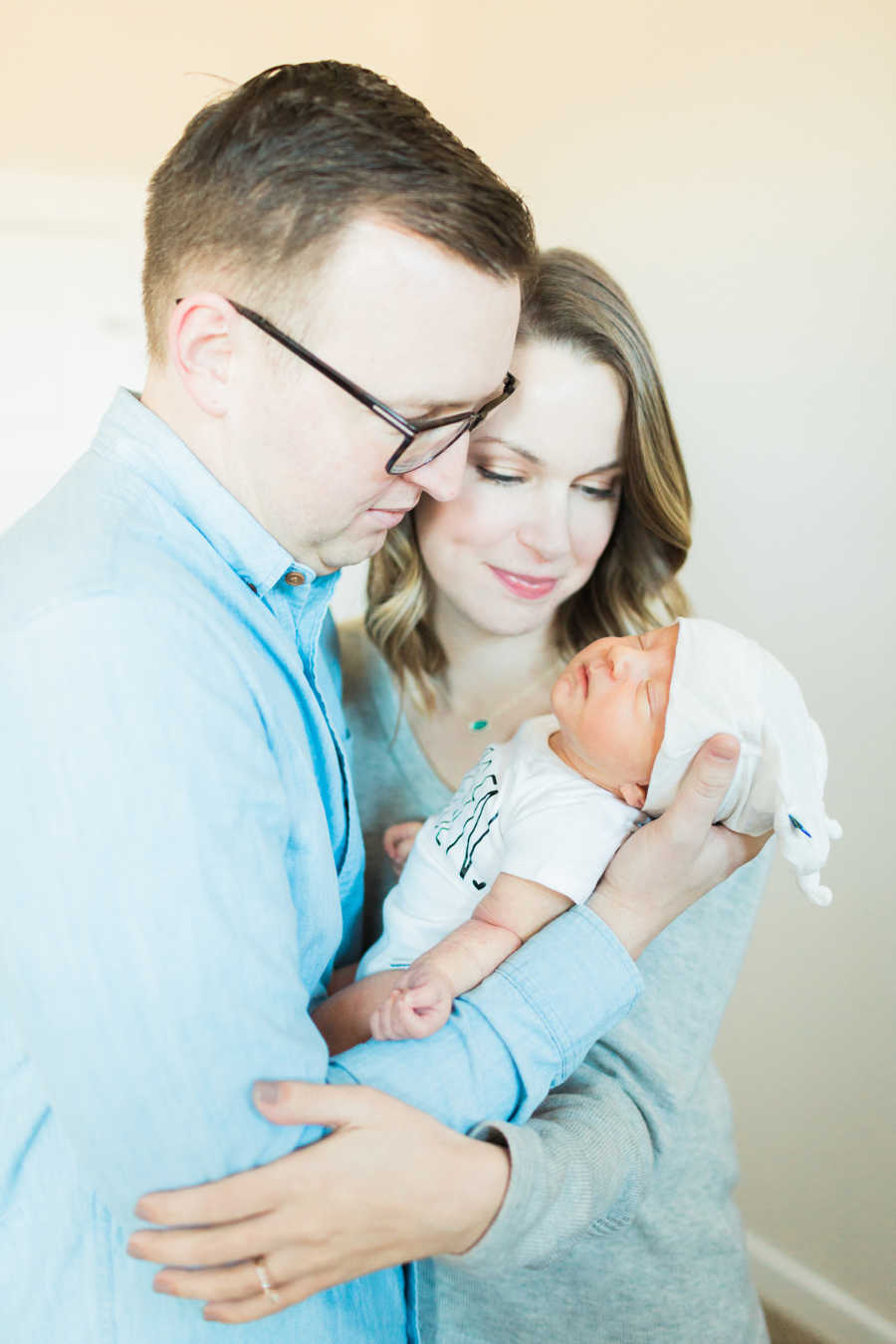 This story was submitted to Love What Matters by Ashley Reeves of Fayetteville, Arkansas. You can follow their journey on Instagram. Do you have a similar experience? We'd love to hear your journey. Submit your own story here, and subscribe to our best stories in our free newsletter here.
Read more compelling adoption stories:
'His breath became labored. My husband caressed his cheek and told him we'd be okay. But his eye searched ours, as if to be sure.'
'I stood there holding my 3-month-old baby boy as she sent me pictures of an ultrasound of the baby growing in her stomach. I was speechless. But I also knew. Deep down I knew.'
Provide beauty and strength for others. SHARE this beautiful story on Facebook with your friends and family.