"I'm standing in a room with green walls, watching a 16-month-old little boy play with the boxes that are scattered around holding most of the contents of the now nearly empty bedroom that was his nursery. Most of the furniture is out of the room already, and the crib sits in sections against the wall waiting to be hauled out. I'm packing up the last of the diapers, wipes, creams, and various other baby items that had to wait until the end to be packed. And I'm remembering.
I'm remembering the day Justin and I came into the house to look at it together for the first time. We were walking around the house and I was pointing out all of the features that had led me to believe that for our money, this was the best house for us. As we stood in the doorway of the room I'm in now, I said to Justin, 'And someday this will be our nursery!' I pointed out how convenient it was that it was right across the hallway from what would be our bedroom, and easily within earshot of the living room and kitchen. (Realistically it wasn't a very big house. All of the rooms on the main floor were within earshot of each other, but let's not get hung up on that.) I envisioned a crib, a changing table, and a rocking chair. I hoped. I dreamed of the day we would one day be parents.
Which is, eventually, what we became. I had no idea then of the heartache that would precede parenthood for us: twice knowing the joy of learning we were expecting a baby and twice suffering the heartache of learning the pregnancies had ended in miscarriage sand we would not get the chance to bring those babies home to the nursery I had envisioned. For a while that room and it's very lack of a nursery became a painful reminder of the losses we had experienced. If it's possible to feel ill will toward a room, I did. Just when we started to wonder if our hearts could endure any more, we learned our son was on his way.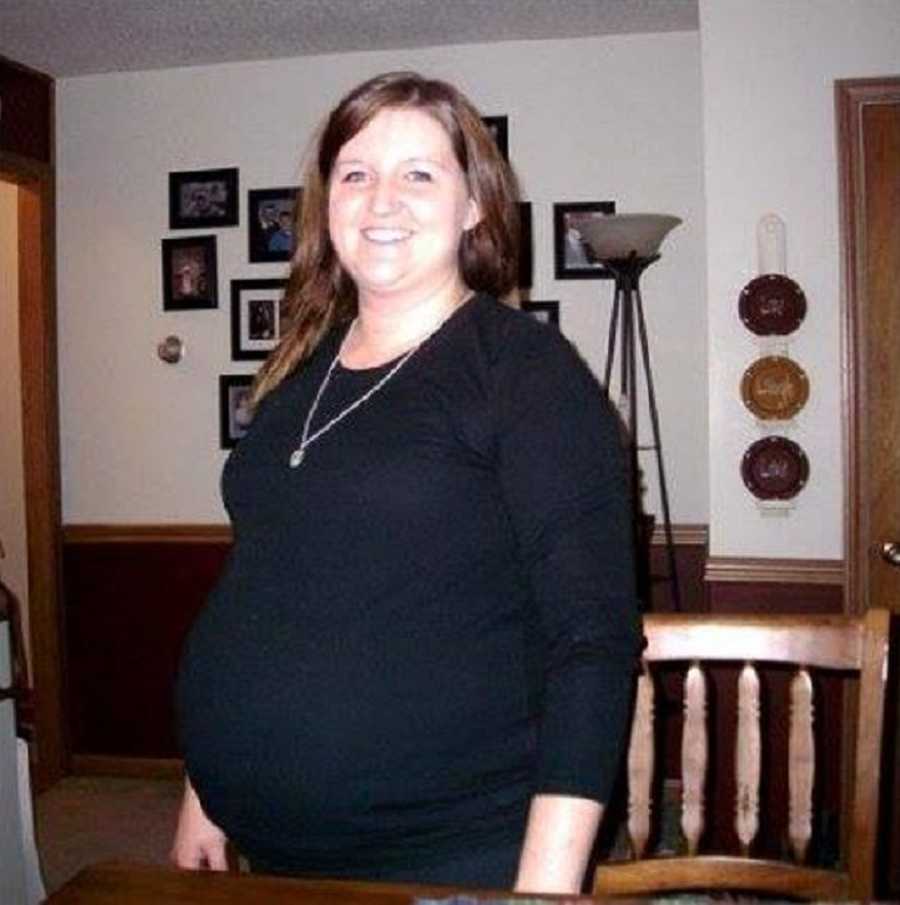 As much as I'd hoped to make that room into a nursery, we waited. It almost felt like we would be jinxing things to get started too soon. And if I felt angry toward an empty room, I could only imagine how I would feel if we lost this child and I was forced to face a cheerful looking nursery each day. I thought about it a lot, and when I was in stores, I browsed the aisles looking at crib bedding, wall hangings, and baby furniture. Eventually it started to set in that maybe things were going to be okay, and our already much loved son was going to be arriving in just a few months.
Justin replaced the windows in the room so that in the winter the room wouldn't be so cold. He textured and painted the walls, and replaced the wood work. We picked out a crib, borrowed a changing table, and inherited a dresser and rocking chair. I looked forward to the day I would rock my baby in this very room.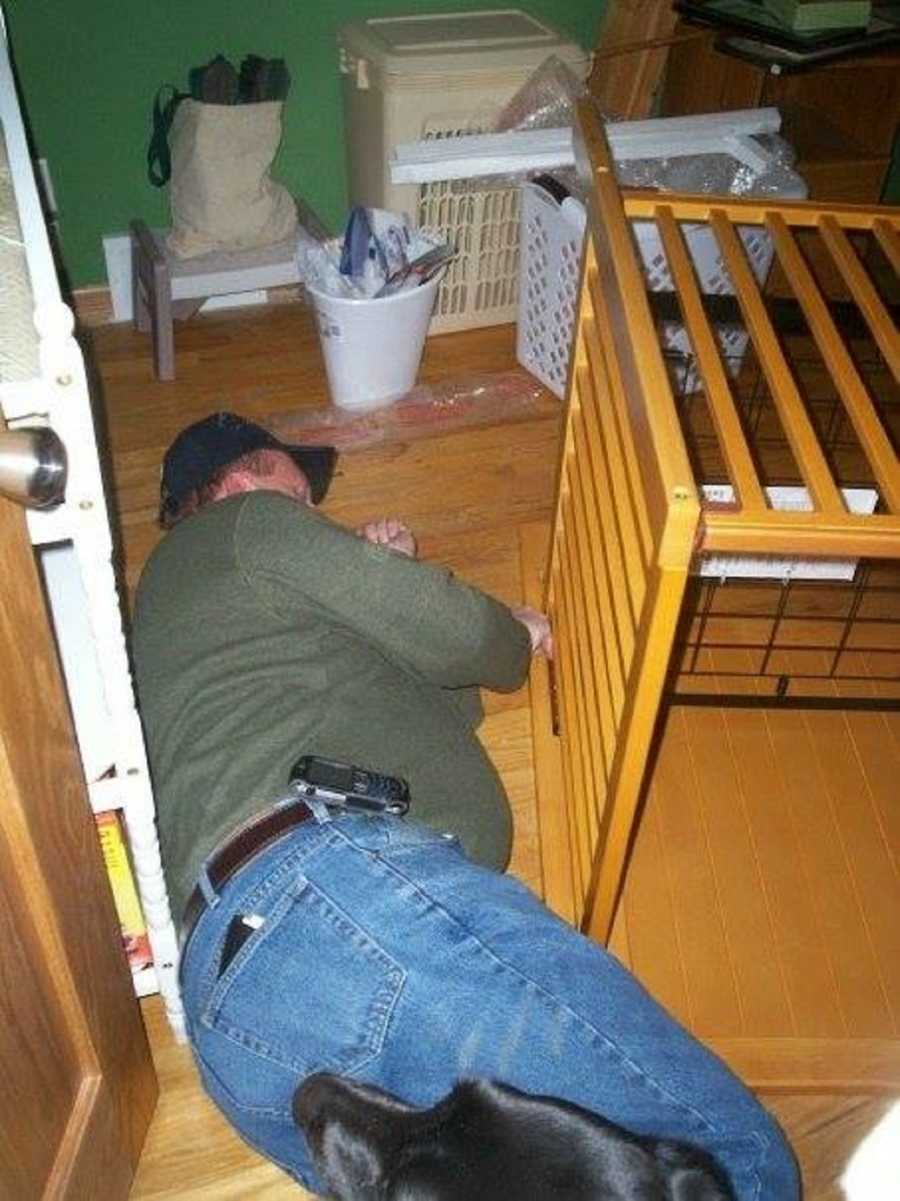 Then the foster care agency we are licensed through called and asked if we would consider taking a very short placement for a 4-year-old little boy whose current foster mom needed to have an operation and wouldn't be able to care for him for a short time afterward. It would be no longer than a month they said. So L came into our lives, and the bedroom became his. At night we read him stories in the bedroom, rocking him in the chair, and kissed him goodnight before settling him into his twin bed for the night. Each morning I was greeted with a big hug when it was time to wake him up.
It turned out his foster mom's surgery was no small thing; it was actually a brain surgery and there were complications afterward, and so L was with us longer than we originally planned for. Which was okay because we very quickly fell in love with him. He was delayed due to the neglect he had experienced, but learned quickly and loved to be held, and hugged, and snuggled. At the last minute we started to think that maybe L could stay with us, even when the new baby came. While we knew it wouldn't be easy, we tried to strategize ways it might possibly be able to work out.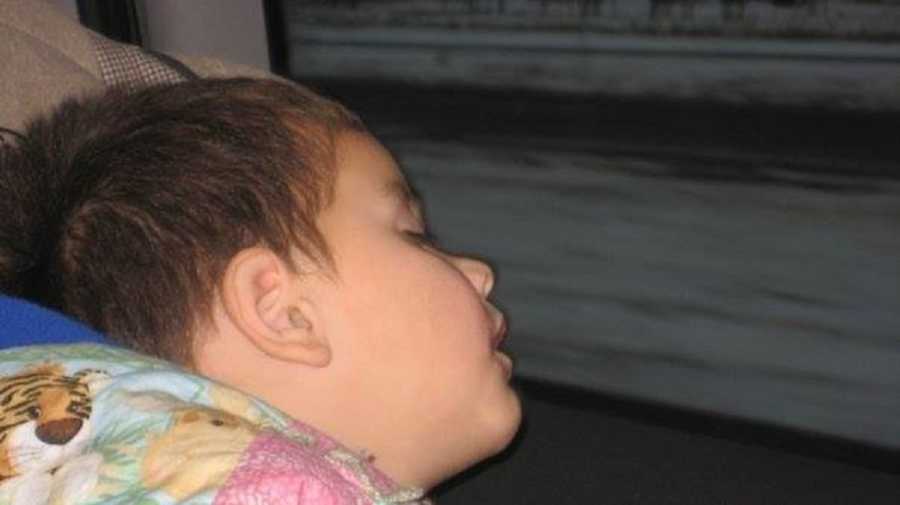 But that was not to be either. Unforeseen circumstances occurred and we were told on a Friday that on Monday he would be going back to his family. We were devastated. As we packed his things and tried to explain to him that he would soon be living with his other family, our hearts ached and we cried easily after getting him to bed. As is the nature of foster care we knew we weren't going to be getting pictures, updates, or phone calls. Would he be okay? All we could do was to hope and pray that life would be kind to this little boy we had grown to love so much. Although my baby was yet to be born, I had already envisioned what kind of life I hoped for him, filled with love and nurturance, things it seemed that sweet L had lacked in his short life. More than anything I wished the same for him, and the thought of anything else was so agonizing that it kept me awake at night, trying (often unsuccessfully) to wash away my worry with prayer. Through our tears we hugged him and told him we loved him. Then we buckled him into a car and watched it drive away.
After he left we still had a month until our baby was due. Our families helped us assemble the crib, arrange the room, and wash and put away all of the new baby clothes (although cutting the tags off STILL felt to me at this point to be a little premature.) And then we waited. We went to lots of movies, out to eat, and enjoyed each other in the last few weeks our family would consist of just the two of us. At night I often went and sat in the rocking chair in the nursery, picturing what it would be like to bring our baby home. To see him sleep in the crib, to rock him in the chair, to dress him in the outfits in the drawers, and to read him the books that lined the shelf.
And then Tyler was here. And suddenly it seemed as if he had always been here. It was difficult to remember what life was like before him. We brought him home excitedly, and our life as parents began.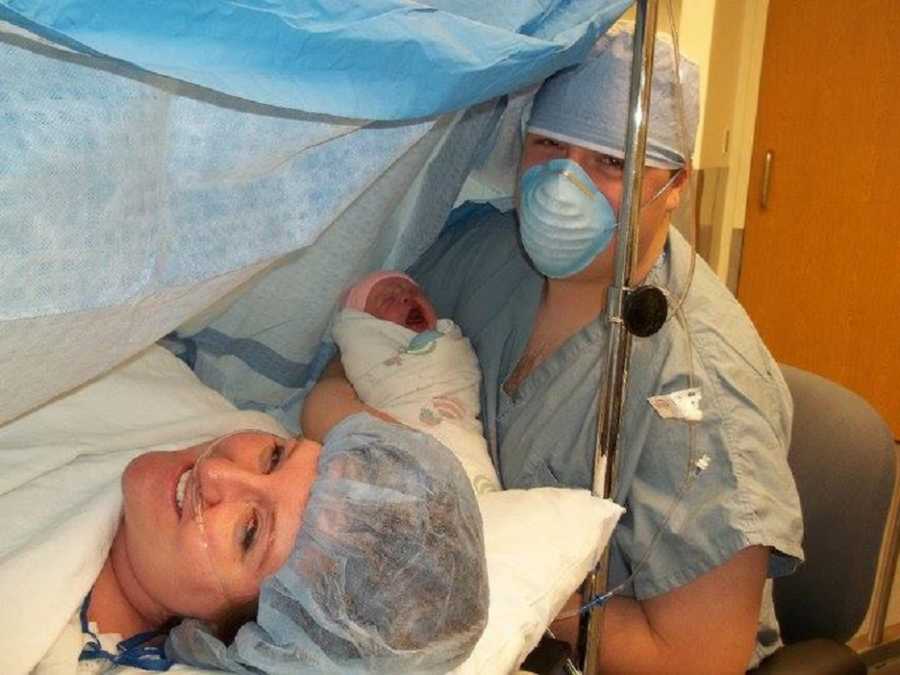 On one particularly sleepless night I held him in my arms and rocked him in the rocking chair, just like I had dreamed about. I looked at his little fingers and wondered if they would someday play sports, or love to build things like his dad. I wondered if someday he would hold his own baby in his now tiny hands. I told him I loved him, and promised God I would raise him to know about Him. And I was overcome by wonder and overwhelming love for the little boy that finally lay in my arms.
These are the memories that are playing like a film on a projector through my mind as I'm finishing packing up Tyler's bedroom, with tears in my eyes. This room more than any other in the house is the one I will remember when I think back to our first home. Our home where we came as a newly married couple. Where we shared together all of the joys and each of the heart aches of the last 4 years, celebrated our first holidays as husband and wife, and where we went from a man and a woman to a family as we had the opportunity to be foster parents to three incredible children, and where we first brought our son home to.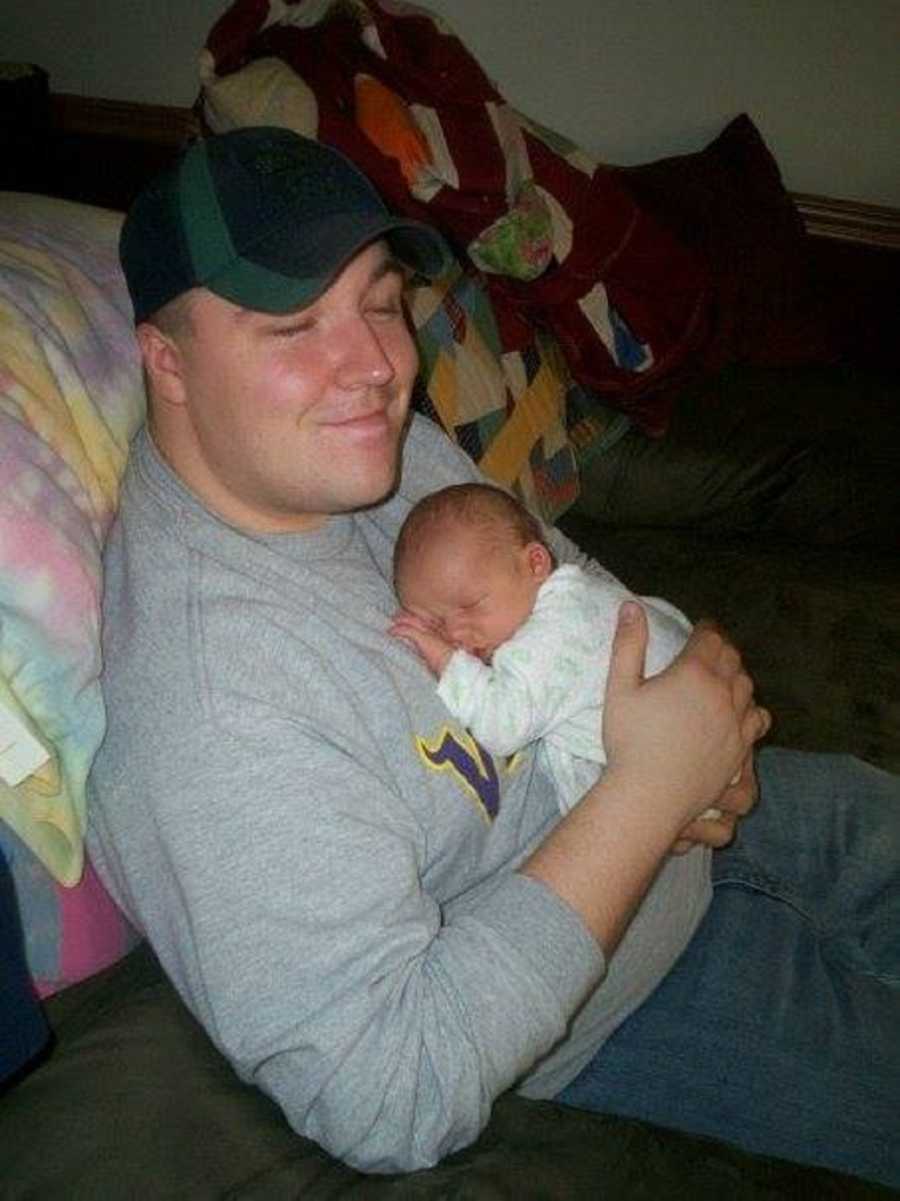 I guess what makes a house a home are the people it shelters, the laughter and tears its walls overhear, and the moments that happen under its roof. Good bye, house. You've been good to us and a part of my heart will always be within your walls. May your next family be as lucky as we were."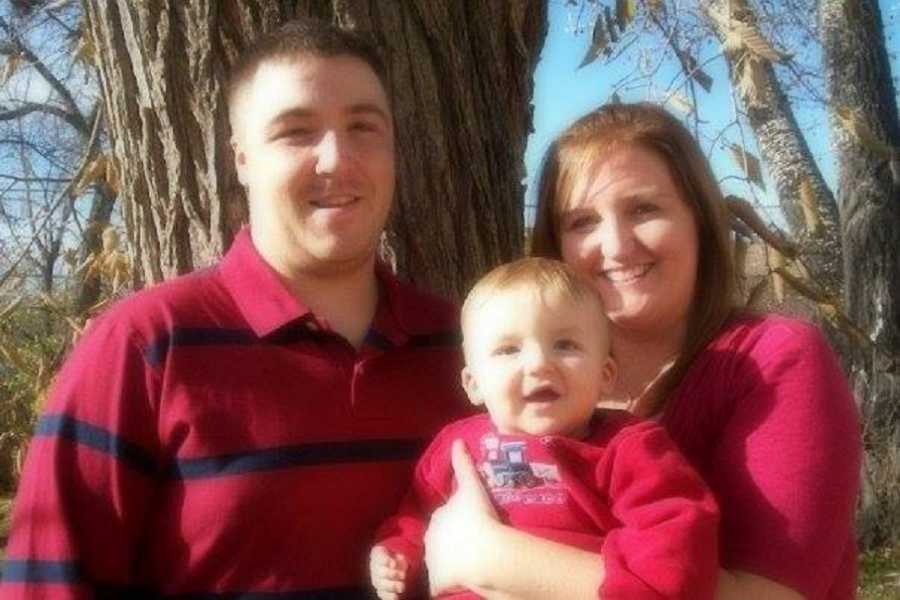 This story was submitted to Love What Matters by Katie Krukenberg of Bismarck, North Dakota. Do you have a compelling foster care story? We'd love to hear from you. Submit your story here, and subscribe to our best stories in our free newsletter here.
Read more from Katie here:
'Who do you belong to?,' asked the wedding photographer, to our 19-year-old foster son.
'The man smiled and said, 'So he is your last then, the baby of the family?' The tears I had barely been containing while grocery shopping start pouring again.'
Help us show compassion is contagious. SHARE this beautiful story on Facebook with your friends and family.