The Best Laid Plans
If you are like me, you once dreamed of the family you would have someday. You may have even imagined exactly how many kids you'd have, what you might name them, what age you'd be when you'd become a parent. And, chances are, you never imagined that it might not be as easy as simply deciding to get pregnant.
For 1 in 8 couples, it isn't easy. Infertility asserts itself in many forms but, in any form, it is heartbreaking and dream-shattering. And it is almost never the expected path to parenthood.
My husband and I are planners. Before we were married — even before we were engaged — when we talked about our hopes and dreams for the future, always at the forefront was our desire to be parents. We would imagine our someday-family with a singleton followed by twins, for no reason other than it felt right. And, while we knew that those specifics were out of our control, we based all of our goals and plans on being able to have a family of 4 or 5 from 2 pregnancies before we were 30 years old.
We had a vision of our future. We had dreams. We had plans. When we were engaged at 23 years old, we saw no reason why we couldn't stroll right on down the bright, clear path we had laid out before ourselves.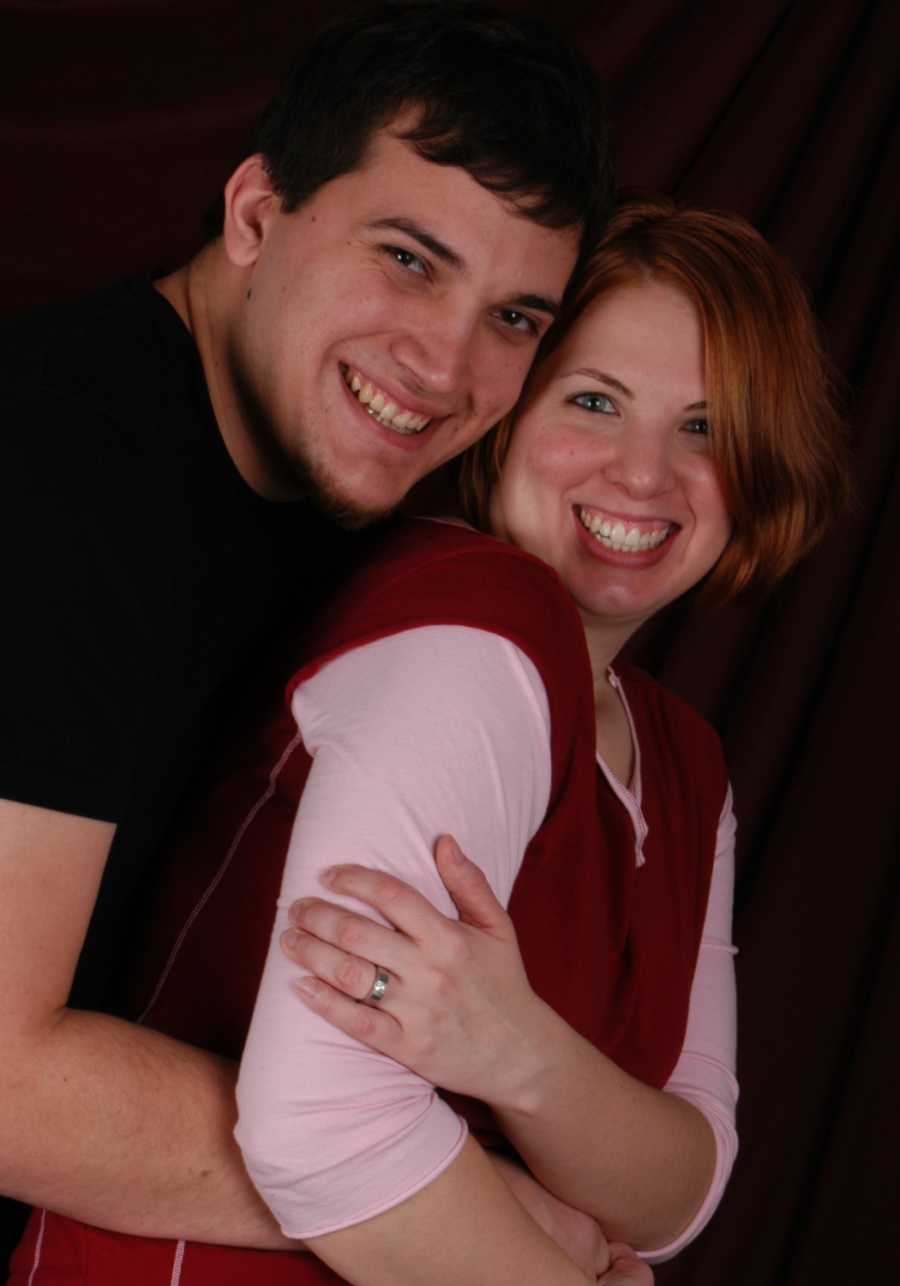 Into the Unknown
It was three months before our wedding day when we found ourselves suddenly and unexpectedly veering off course onto a dark, unknown road.
I was diagnosed with cancer.
It was Stage II Hodgkin Lymphoma. I was told that, with treatment, this type of cancer had a 10-year survival rate of 80%. I tried to focus on that 80% more than I wondered about the other 20%. I was all business as we discussed surgeries and procedures, chemotherapy and radiation, and a whole slew of possible side effects. But, when my doctor informed me that the treatments which would cure the cancer would likely render me infertile, I couldn't hold back the tears. That was what finally broke me.
I was just 24 years old. It was only three months before my wedding day. My soon-to-be husband and I had dreamed of the family and the life we'd build together. Those dreams were being shattered.
Thankfully, my oncologist took notice of my reaction and I was sent to speak with a reproductive endocrinologist. Before we were yet married, my husband and I urgently completed a cycle with the fertility specialist which resulted in 8 precious embryos to be cryopreserved for our future.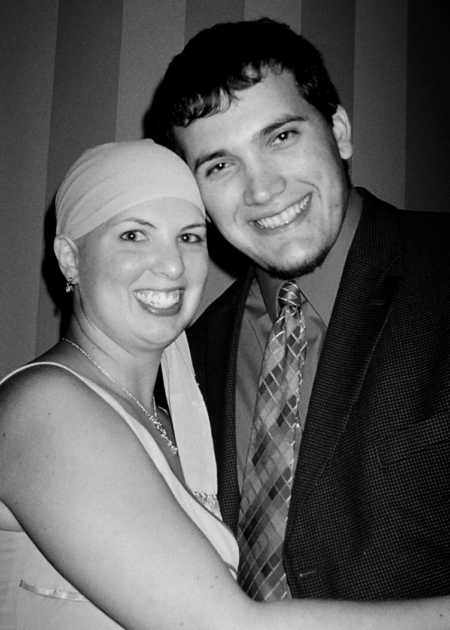 The Light of Hope
I no longer felt lost. I could see our path off in the distance, like the proverbial light at the end of the tunnel. Once we got through this cancer detour, I knew we could get back on track to the future we dreamed of together.
And, we did. After my cancer had been in remission for a year, my husband and I consulted my doctors and made a plan to start our family.
It wasn't as easy — or as fun — to make a baby as I once imagined it would be, that's for sure. It took half of our cryopreserved embryos to result in my pregnancy with a single baby boy. I was released from the care of the RE and into the care of my OB/GYN, as scheduled.
I had an uncomplicated (though uncomfortable) pregnancy. Labor was intense and exhausting, but seemingly routine. My son was born blue-faced, but healthy.
For one brief moment, all was as it should be. We were right there in the center of our bright, clear path on our way to the family we always wanted.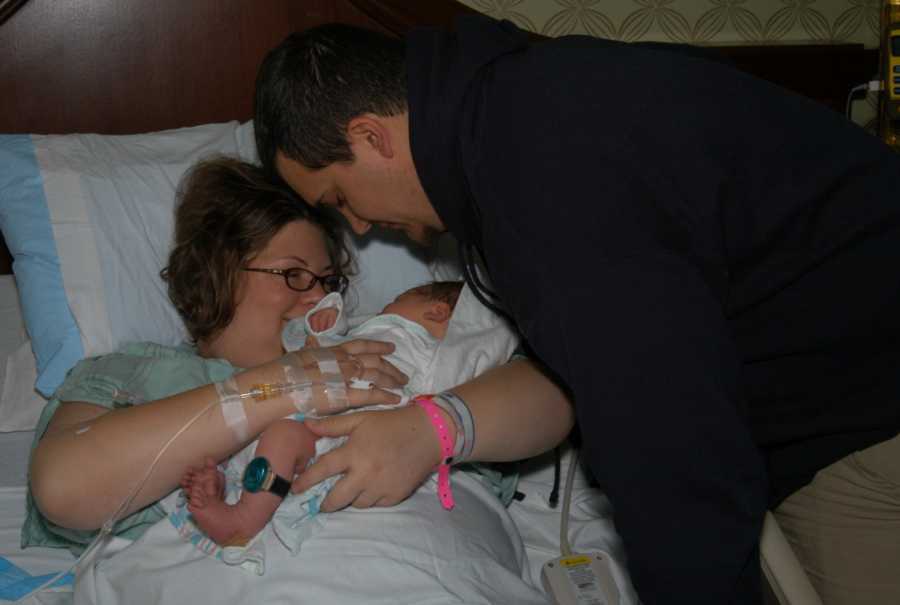 Lost in a Dark Place
Suddenly, without any warning, the path crumbled beneath our feet. I was severely hemorrhaging. I was bleeding out.
I couldn't bring myself to open my eyes. I knew I was in trouble. I asked for my husband and heard his voice weakly manage to say, "I love you." He knew I was in trouble, too.
Before I even had a chance to hold my baby boy, I was rushed to an operating room as the doctor shouted urgent orders. My husband was left sitting on the floor, feet from a pool of my blood, our baby still being cared for by the nurse.
I came very near to dying that day. My husband came very near to a forging a tragic new path as a widowed father.
After eight units of whole blood, two units of platelets, two units of plasma, and exhausted efforts to stop the hemorrhaging, my family was told that, without emergency surgery, I had a mere 10% chance of survival.
A hysterectomy saved my life.
While I was grateful to have survived, I was lost in despair over the fact I would never be able to give our remaining embryos a chance at life. The family my husband and I had always dreamed of seemed painfully impossible.
When you find yourself in a dark place it can be hard to imagine you'll ever see the light again. You dream and you work towards bringing your dreams to life, only to have obstacles and challenges block you, twists and turns disorient you, until your path is unrecognizable.
I struggled to find a way back to the light, back to a path that made sense.
The Greatest Gift
A woman named Sarah offered me the hope I needed to pull myself out of the despair I was struggling against.
Sarah did not know me. She read my plea and wanted to help, knowing we could not afford to go through a surrogacy agency, knowing that we were simply a regular family who needed help to give our remaining embryos a chance, knowing that gestational surrogacy would be an incredibly demanding endeavor.
To be a gestational surrogate, a woman needs to be thoroughly committed to the process from start to finish. She needs to undergo medical screenings, psychological screenings, and background checks. She has to meet with doctors and lawyers, complete mountains of paperwork, keep countless appointments, and self-administer medications in many forms (including injections). She has to prepare herself for the embryos to be transferred into her womb and, if all is successful, she then has all the symptoms and side effects of pregnancy and labor to bear.
Sarah endured it all, without complaint. She nurtured our baby girls in her womb until they were strong enough to be born. My husband and I were in the room as Sarah pushed our daughters into the world and completed our family.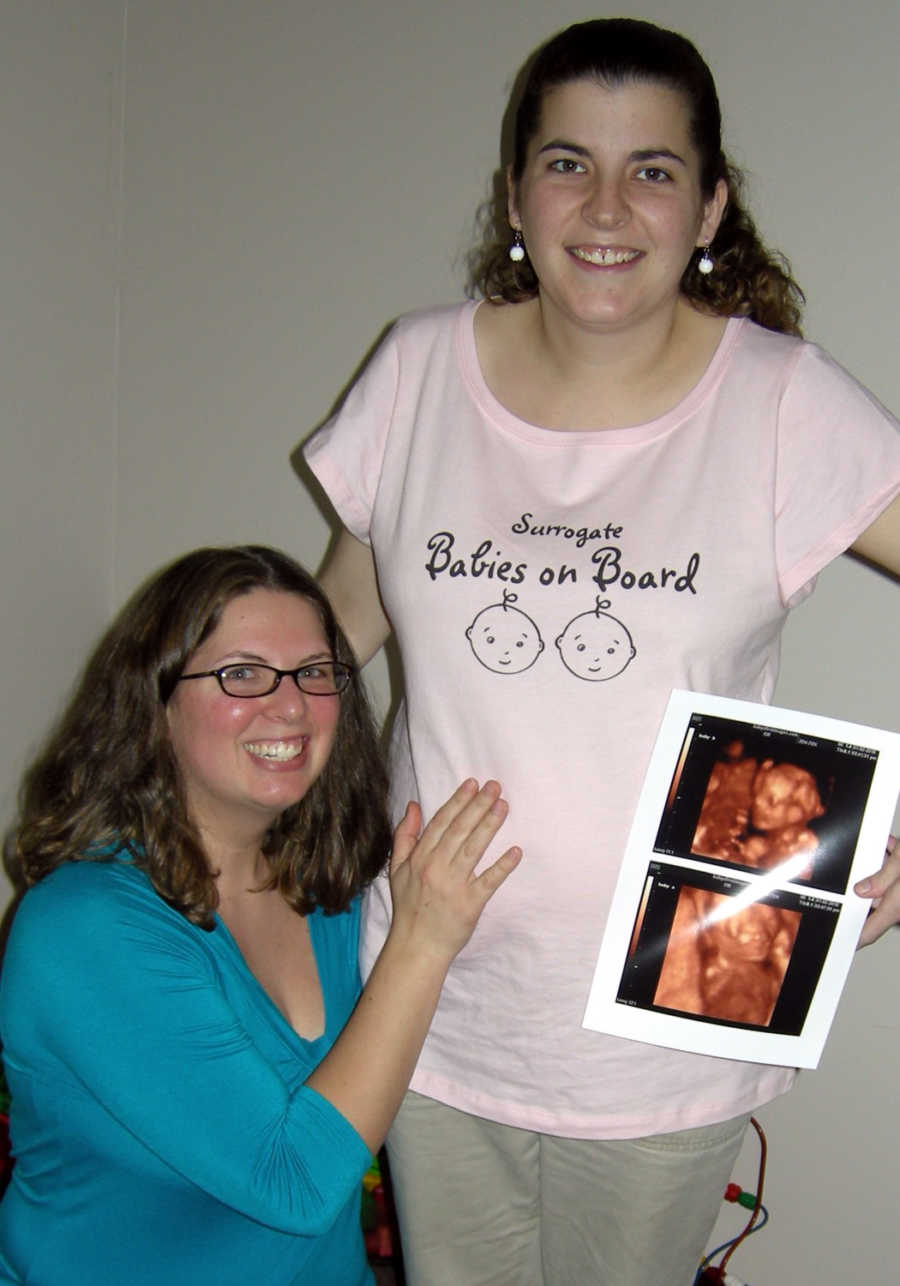 I Never Imagined
When my husband and I, young and love-struck, dreamed of our someday-family and planned for our future together, I never imagined all the twists and turns our path would take. I never imagined I would be diagnosed with cancer three months before our wedding day. I never imagined we would have to create and cryopreserve our embryos before we were even married. I never imagined our first attempt at pregnancy would be via IVF/FET. I never imagined I would nearly die from childbirth. I never imagined my life would be saved by sacrificing my womb. I never imagined we'd be in a position where we'd have embryos waiting and a desire to complete our family but no way for me to give our remaining embryos a chance at life. And I absolutely never imagined there would be a woman somewhere out there in the world who was compassionate and generous enough to carry a pregnancy for me and give my daughters life when I could not.
But, I did imagine a family. This family. It is almost unbelievable how completely the dream of our someday-family came true, in spite of everything. The path seemed completely lost at times, yet we still ended up exactly where we wanted to be.
This story was submitted to Love What Matters by Elizabeth Joyce of I May Never Write a Book. The story originally appeared here. Submit your story here, and be sure to subscribe to our best love stories here.
Provide beauty and strength for others. SHARE this story on Facebook with your friends and family.