Disclaimer: This story contains mentions and details of suicide that may be triggering to some.
"Sometimes, growing up in church was hard. Not only growing up in church, but also being the 'Pastor's Daughter.' At times, it felt like you were in the spotlight constantly. All eyes on you waiting for you to make a mistake. I remember one time, my twin sister and I were around nine or ten years old. We were at church and we were arguing, like siblings do, most likely over something extremely stupid. One of the ladies in the church overheard us and said in the most snarky voice, 'Pastor's kids argue? You need to quit acting like you think you are perfect angels.' I remember looking at my sister and thinking, 'Is she serious right now?'
In my latter years of high school, I was learning and fighting through finding out who I was. I hung out with guys because I hated the drama which came along with girl groups (I still get nervous with lady crowds). Certain individuals assumed I was messing around with all of them. We were taught in high school girls shouldn't have 'close relationships' with guys because there would always be sexual attraction forming. And I wasn't okay with this.  
Turning eighteen and moving out of the state was one of the hardest, but one of the best, times of my life. I was eighteen, basically living on my own. I lived at the ocean and hung out with friends at Myrtle Beach all summer. During this period I fell hard at times, but it was there I learned I didn't need anyone else to survive. I could do things on my own and be okay. My whole life I have been stubborn. I HATE being told what to do. So, of course, if anyone was going to put me in a glass case, I was going to find a way to shatter it to pieces, and that year I did.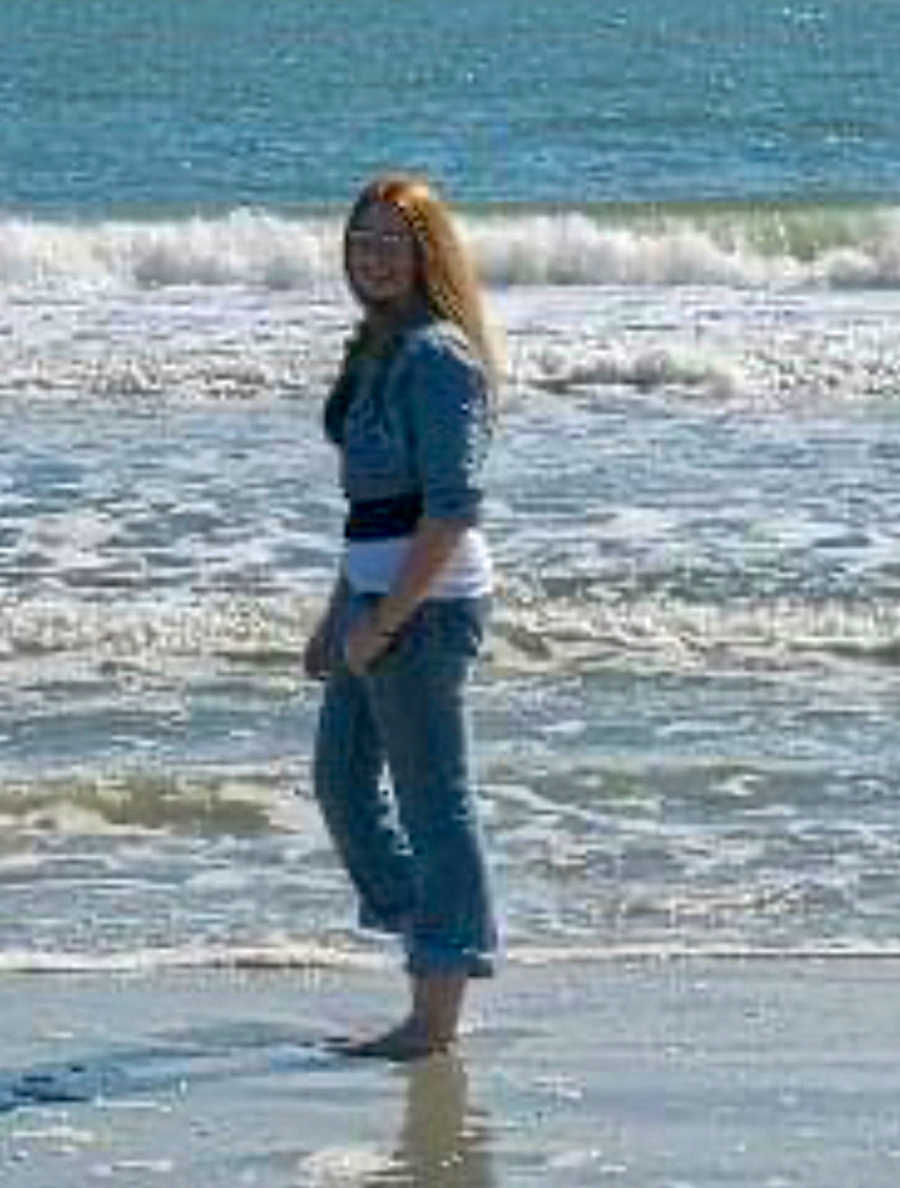 It's where I fell in love with the ocean, though. There were days I would find a bungalow and bring a book and literally be there all day. The serenity of being alone and breathing in the fresh air and listening to the waves crash in front of you was so freeing. It's were I found out who I was. I was confident in my skin, I was confident in my beliefs, I was okay with breaking free from the 'standards' people thought I should hold myself to.  
Then I came home. I was nineteen and married, and found out I was pregnant with Maisie. Then I got people's opinions pushed on me again. I was too young, it was going to be really hard, and I would regret it. After a long labor and a delivery that turned into an emergency very quickly, having her made me realize I could no longer be selfish. It wasn't about me anymore. And from the day I held my daughter for the first time, it has always been about my girls.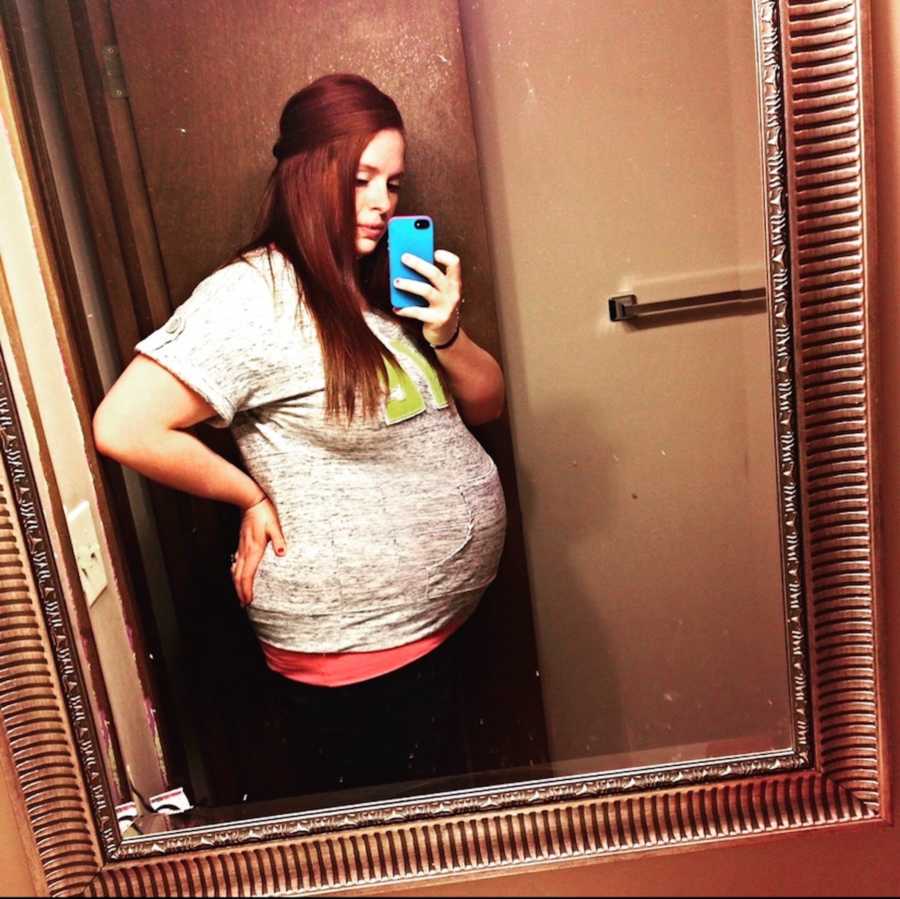 A few years into motherhood I lost myself again, though. The strong, independent woman I became lost her identity in being a wife and a mom, and I thought it was going to be it for me. All the HUGE dreams I had for my life were shattered on the ground in front of me. I started to suffer from really bad depression. I gained weight through my pregnancies that I couldn't lose. I didn't take care of myself.
My marriage crumbled before me, too. I remember thinking there was nowhere to go from there, and I had a plan to take my own life. I drove out to the middle of nowhere. I was crying hysterically and I saw a tree. My plan was to hit the tree at a high rate of speed, and if it didn't kill me I remember thinking at least the pain of the injuries would probably hurt less than the pain I was feeling in my heart. And then my daughter called me, and I remembered the day she was born, holding her in my arms, and making the vow to her I would always be there for her. It was no longer about me, it was about her. And for the second time, she saved my life.  
After this I just had to take it one day at a time. I told myself even if I did nothing with my day, I would still get up, make my bed, get dressed, do my hair and makeup, and take it one day at a time. And this is where I found my confidence again. One minute, one hour, one day at a time—I started finding myself again. I reminded myself daily my value did not decrease by other's inability to see my worth. I got my first tattoo of a cross with the words, 'Fear Less,' as a daily reminder to breathe. As a reminder to find the woman who once had the mentality nothing could get in her way.  
There are still days that are a struggle. I'm still not comfortable in my skin, but with the encouragement of a friend, I am the process of becoming. She has taught me there are victories even when we don't see them. I have to remind myself to find the beauty in the struggle. My body carried three beautiful girls to full term, and some who are in heaven with Jesus. This body is that of a warrior. Scars and all.
It's been abused, not only by others but by myself as well, and I still stand. Today, I looked at myself in the mirror and I actually smiled at the woman I saw. There are so many things not mentioned here that are a part of my journey. I just want women to know you can withstand the storm. You are a masterpiece. You are beautiful. You are worth love. And you will be okay. Look up. beautiful. The ground doesn't deserve to be the only one who gets to see your face."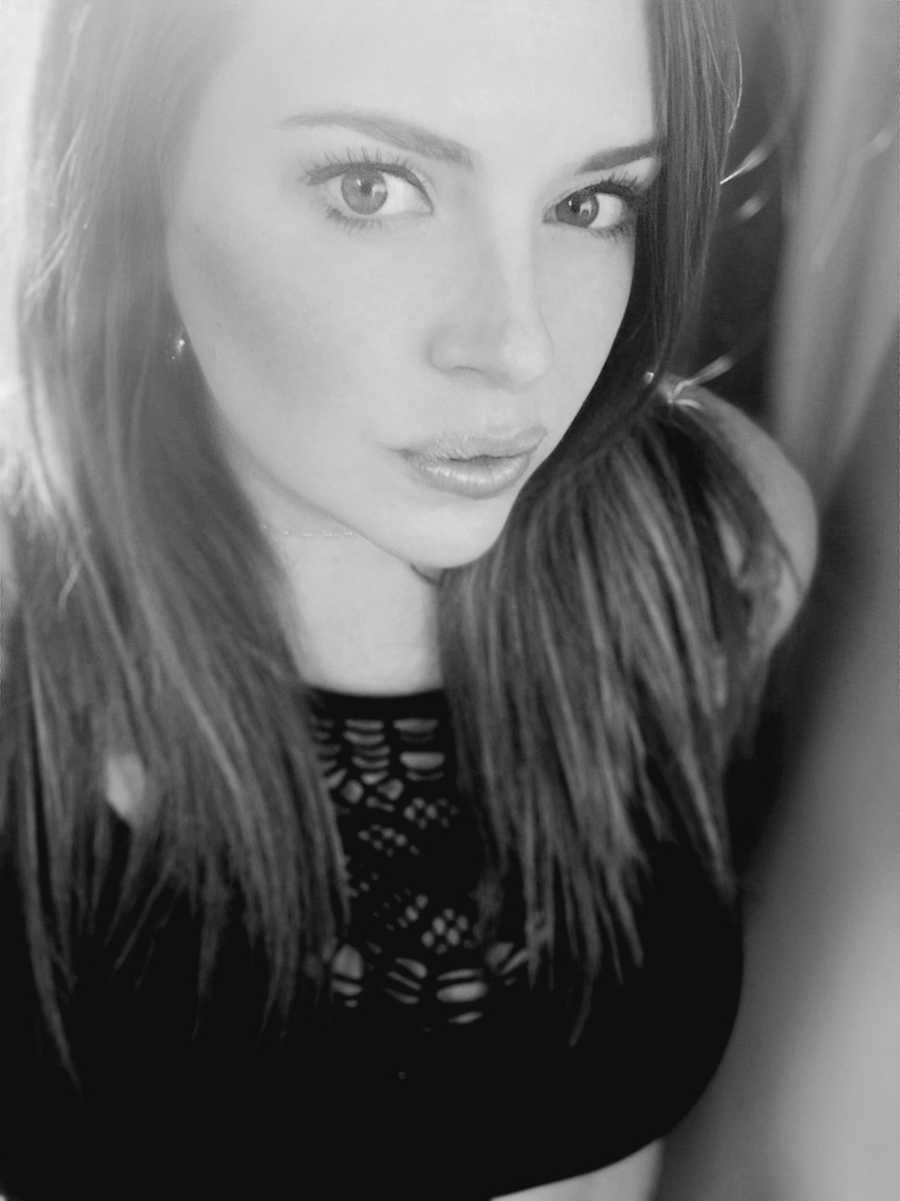 This story was submitted to Love What Matters by Esther Vantleven. Submit your own story here, and be sure to subscribe to our free email newsletter for our best stories, and YouTube for our best videos.
Read more stories like this:
'It's NOT postpartum depression. You aren't suicidal.' She said to buy essential oils. I feared the worst.:' Mom's postpartum depression dismissed for years, 'I finally have the right people behind me'
'You don't cook enough. Your husband would be better off without you.' I'm suicidal, but I don't want to die.': Woman battling suicide urges us to 'speak out' during mental turmoil, 'it will save your life'
'No one can take this pain away, so I must take it away myself. Lay me next to my daughter.': Mom speaks candidly of 'suicidal thoughts' in wake of stillbirth, 'I wouldn't wish this on anyone'
'Girl with the dog, girl with the dog!' I was homeless, suicidal. I walked into hell and found an angel. Her name is Sharon.': Woman battling mental illness thanks strangers for saving her life
Provide hope for someone struggling. SHARE this story on Facebook with friends and family.