"In May of 2011 I was 17 years old and one month away from graduating high school. On one particular night, I was hanging out with a 'friend' who wanted to have sex, but I did not. He chose to rape me and the condom broke. Although I felt dirty, humiliated and used from being raped, I wasn't worried about being pregnant because I was on birth control for irregular periods. On July 14, 2014, I was given temporary guardianship of my 11-year-old cousin and found out I was pregnant.
On July 16, 2011, I turned 18 – and on July 26,2011, I miscarried. I was sad because no woman wants the pain and guilt that tend to come with a miscarriage, but more importantly that miscarriage meant I didn't have to tell my family about the rape. It meant I didn't have to feel even more dirty for carrying my rapist's child. My cousin Dae would live with me for the next six months and those months would be some of the most challenging, stressful and trying times of my life. My cousin had never had any real restrictions, consistency or stability. She would spend those 6 months fighting me every step of the way until she moved out. However, those 6 months would make an impact that I would not realize for years to come. Over the next 3 years, my cousin Dae would occasionally stay with me for a few weeks or months at a time, and once again I would be a mom towards her, even temporarily.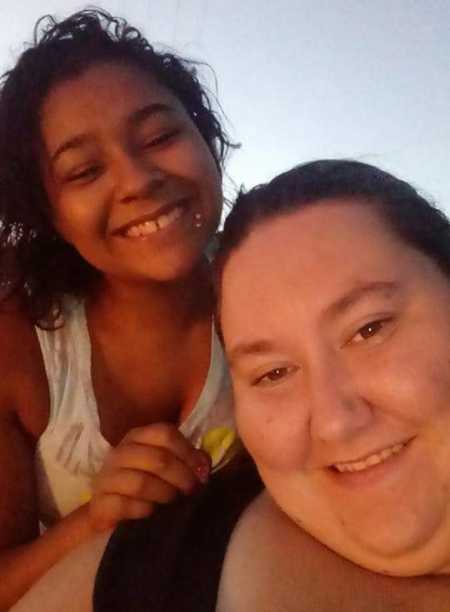 In October 2013 I was seeing my best friend and we got pregnant. When I found out, I was scared and excited, but one week after finding out I was pregnant I miscarried again. This time I felt even guiltier but I was devastated because I wanted the baby. The doctors decided to run some tests because of this being my second miscarriage and found that I am Rh negative and that my body build up antigens against Rh positive babies and attacked them until I had a miscarriage. The miscarriage destroyed my relationship with my best friend. Neither of us knew how to process the grief so we separated ways. During this time, Dae was living with me again and she became a pillar of support while I battled depression.
In January 2014, I started seeing someone new and in February of 2014 I found out I was pregnant. I remember the nurse telling me and I called her a liar. I said she switched the test and it was wrong. I made her retest me and once again it was positive. I was in shock, disbelief but even more I was terrified. I didn't want to lose another baby. I was given a shot to help me carry the baby and as the months went on, my fear lessened.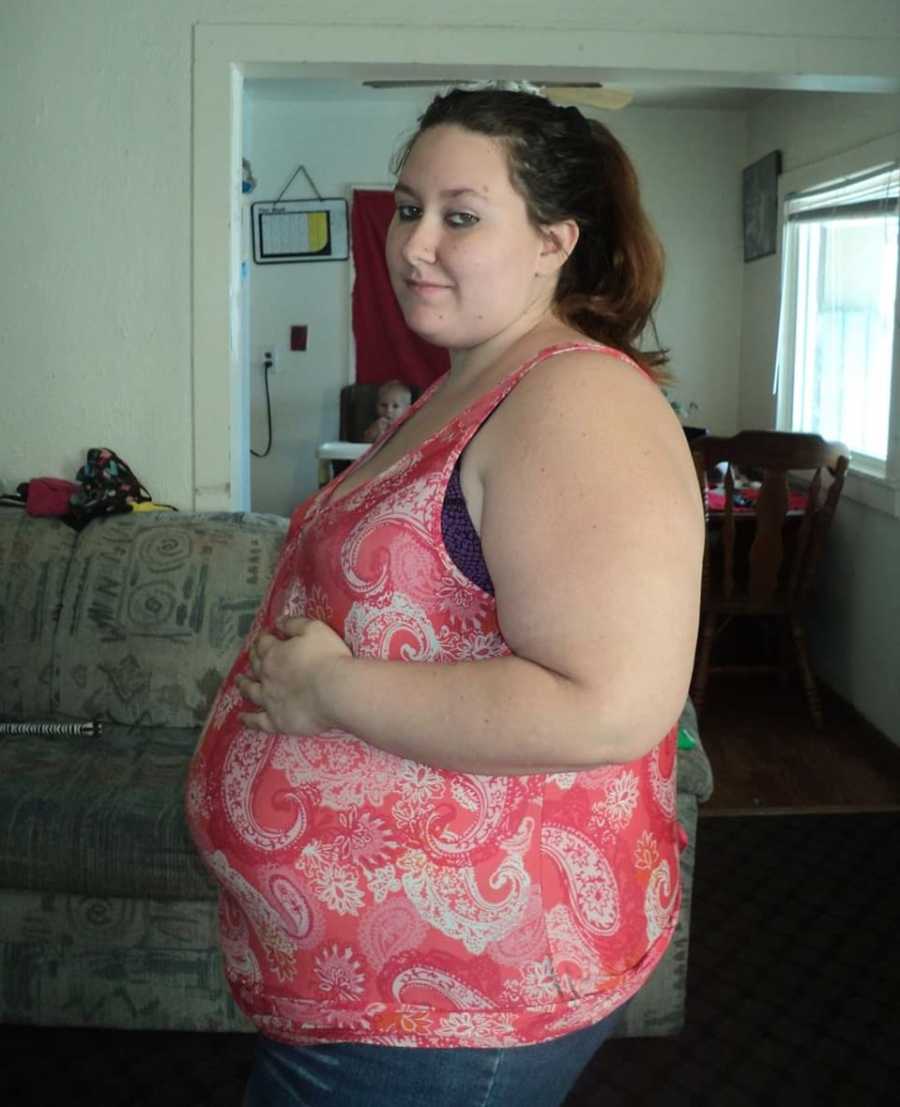 In April I received a phone call from Dae who had just turned 14. She was calling to tell me she was pregnant. We ended up being due 3 weeks apart. I was shocked. She was so young, but even more, I was scared. She was homeless skipping school and had been using drugs. In June we found out we were both carrying girls and at first we were excited, but then we ironically both picked the same name of our girls. Needless to say, it caused us to fight. We fought for months but eventually realized that family is all that really matters and we both decided to change the names we picked. Dae went to a teen parenting program 2 hours away from our family to get help to become clean and sober and to take parenting classes to be a good parent. Over the next several months of our pregnancies we would remain in contact and see each other as much as we could. However not everything was as good as it seemed.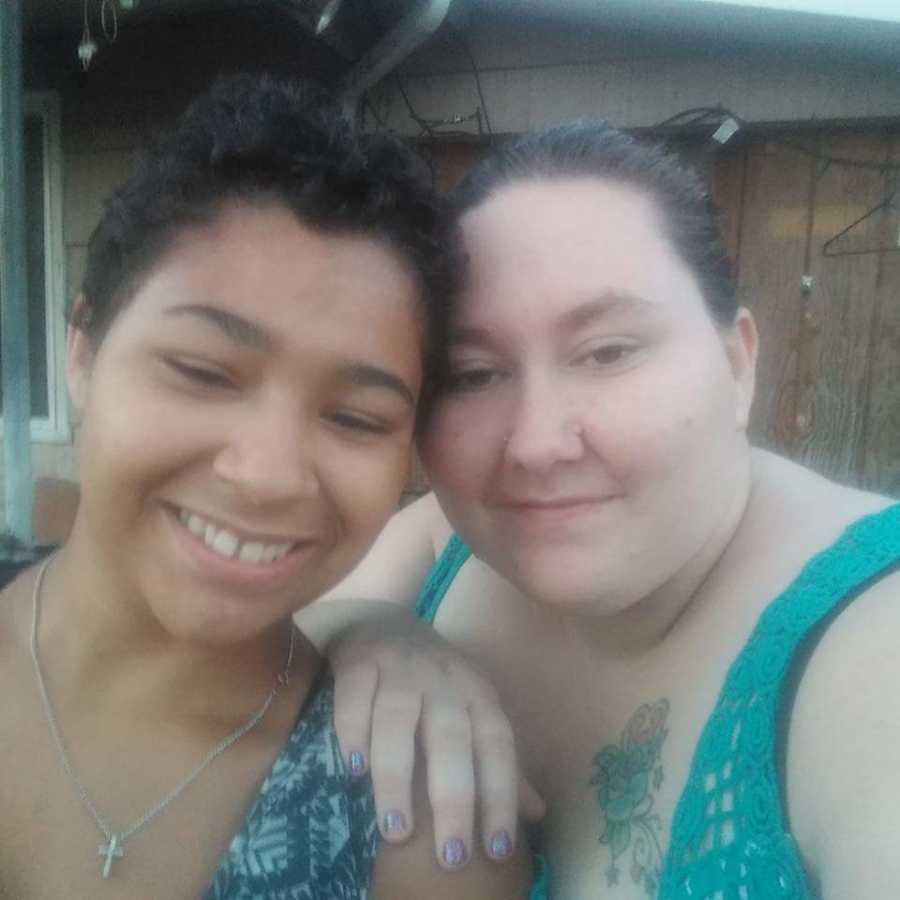 Both Dae and I had high risk pregnancies, and this caused concerns with our doctors and our family. Our families began comparing our pregnancies and making plans in case something happened to one of us. On October 20, 2014, I was induced, however I did not dilate so on the morning of the 21st my water was broken. As the day wore on I got an epidural and was resting when I received a phone call. Dae's water had broken and she was 5 centimeters dilated. Our family spilt – some stayed with me and the rest went to Portland to be with Dae. At first I was angry because I didn't want our daughters sharing a birthday but then my anger gave way to concern. Our families would spend the day calling each to give updates and ironically, we would be matching at every check-in.
Throughout the day I had complications and just before 8 p.m. I was rushed to the operating room. I was being prepped for an emergency C-section. I gave birth to my daughter vaginally. I was so relieved to have my little girl here and that she was healthy. As the night progressed we waited for word on Dae and the baby and finally in the early hours of the 22nd we received the call that Dae and her baby were fine. Our girls are 5 hours and 5 minutes apart, but they do not share a birthday.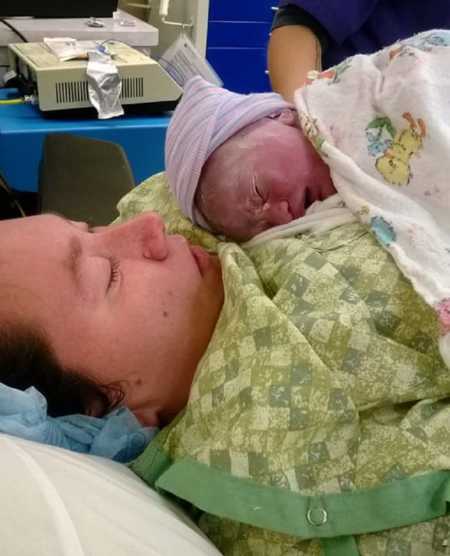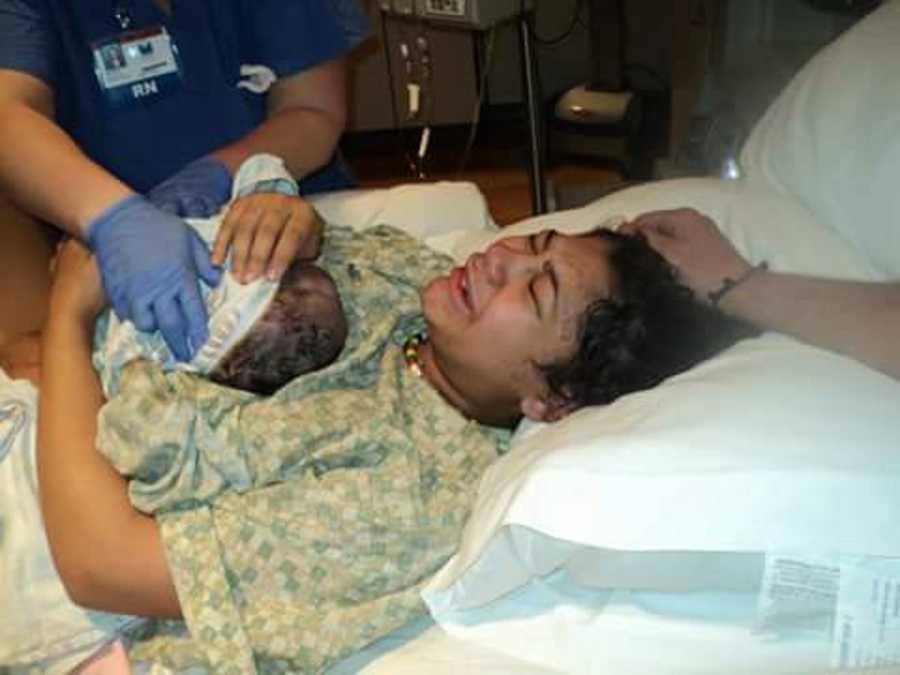 Dae would remain in her teen parenting program for the next year but we would get together at least once a month to hang out. Our family would soon make comparisons about the girls – how they were progressing, which was bigger, how we were parenting, etc. This caused conflict between Dae and me but we worked through it. After the first year Dae moved back to the family and we would eventually start seeing each other every weekend.
We worked together and since we were both single parents raising our girls, we decided to raise them together. We started talking about parenting struggles and supporting each other and became even closer than ever. Our girls have become close and they are growing up like sisters – but more importantly, they are each other's best friend.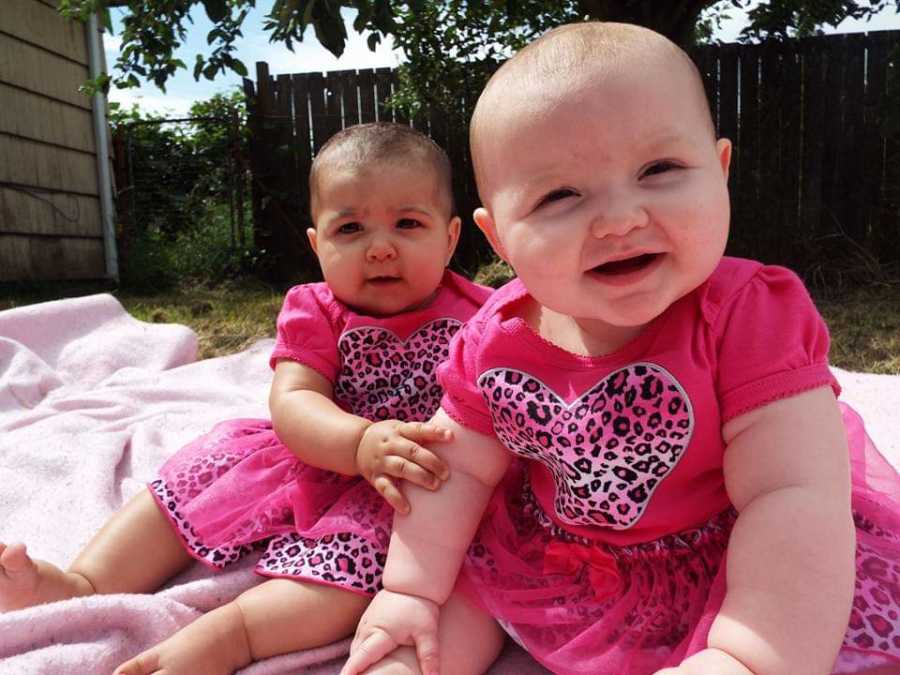 Our girls recently turned 4 and they are thriving together, and Dae and I are closer than ever. She has since graduated high school and celebrated 4 years sober while I am working on getting my teaching certification before going on to get my degree. What I once was so angry about has since become one of my greatest blessings and I could not be more proud of Dae for overcoming her challenges or for myself for pushing through to raise our daughters together."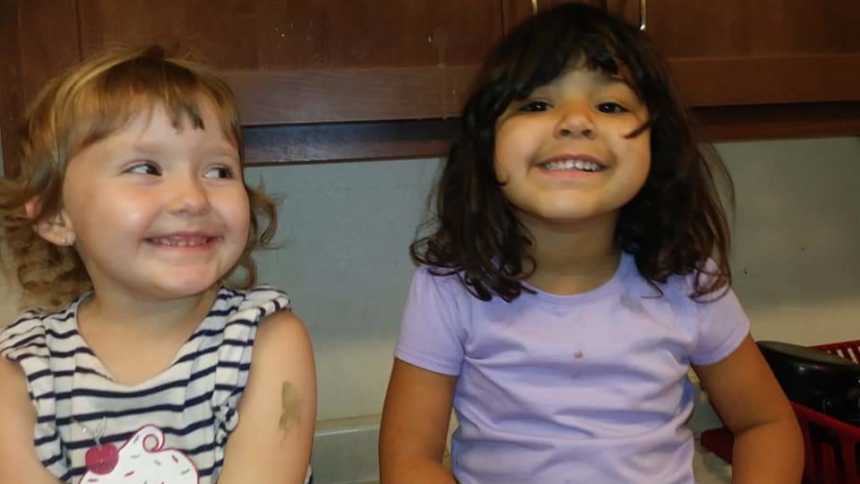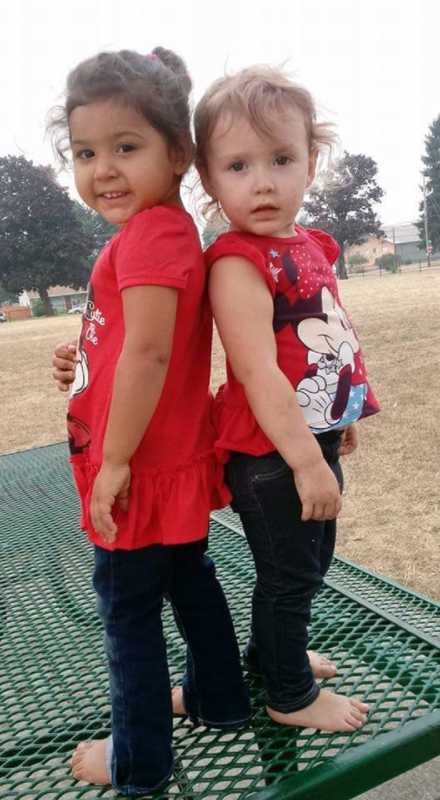 This story was submitted to Love What Matters by Nichole Gines, 25, of Springfield, Oregon. Submit your own story here, and subscribe to our best stories in our free newsletter here.
Provide strength and encouragement for others. SHARE this story on Facebook with your friends and family.