"I thought June 8, 2018, would have been the worst day of my life – that was the day the ER doctor pulled the curtain, sat down on the chair, looked at me, and said, 'I'm sorry, but we found a mass in the back of your daughter's brain. We are arranging transport to a children's hospital and consulting with the oncology and neurosurgery team.' To any parent, this could have easily been the worst day, the day my heart was strangled and the air sucked from my chest, the day my entire insides ached while the outside of me felt numb. Little did I know, that only 13 days later, on June 21, 2018, that would actually be the worst day of my life, yet also the beginning of incredible growth and gratitude.
On June 21st, in a different ER, a few floors below from where my daughter was recovering from brain surgery and where she was diagnosed with brain cancer, another doctor pulled a different curtain, looked at my husband and me, and said, 'I'm sorry, but we found a mass in the back of your son's brain, the same area as your daughter's.' Time stopped at that moment. In a matter of two weeks, our 6-year-old daughter and 4-year-old son began their fight for their lives. Both of our babies had cancer, medulloblastoma, a type of aggressive brain cancer.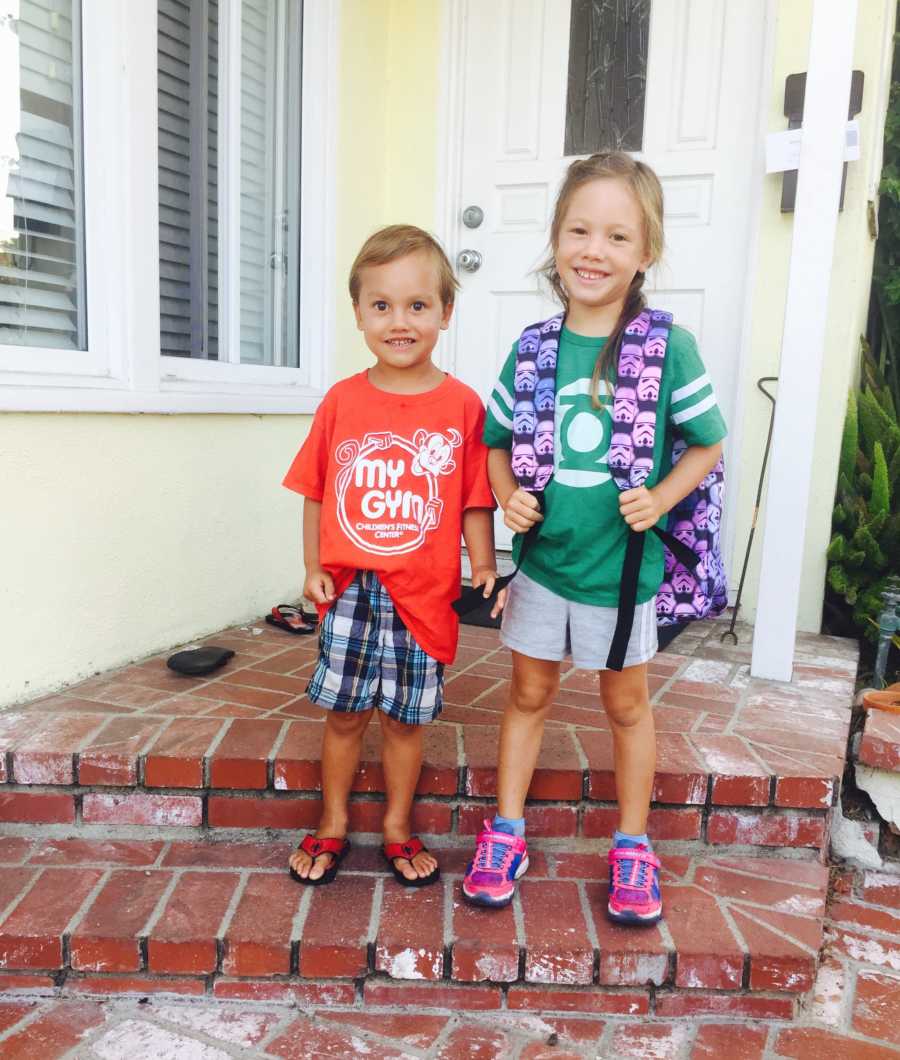 Those first few weeks were filled with sleepless nights in the hospital, anxiety, fear, knots in the bottom of my stomach. The beeping from the machines, the noise and lights from the monitors in the Pediatric Intensive Care Unit, there was never a quiet moment in the rooms or in my head. Thoughts were constantly racing, 'What are we going to do, how are we going to get through this, what is treatment going to be like, will they be the same, how, why?' Just as our daughter was recovering from brain surgery, getting her verbal and motor skills back after suffering from Posterior Fossa Syndrome, a syndrome that can occur during tumor resection in that area of the brain, our son was undergoing the same brain surgery. Right before our son's surgery, and after seeing our bright, funny, spunky little girl, become nonverbal and struggle with her speech and her labile moods over the past two weeks, my husband looked at me and said, 'What scares me the most, is that this is the last time we will know our little Noah as he is.'  We were already all too familiar with the potential complications, and we were scared to see what he would have to face.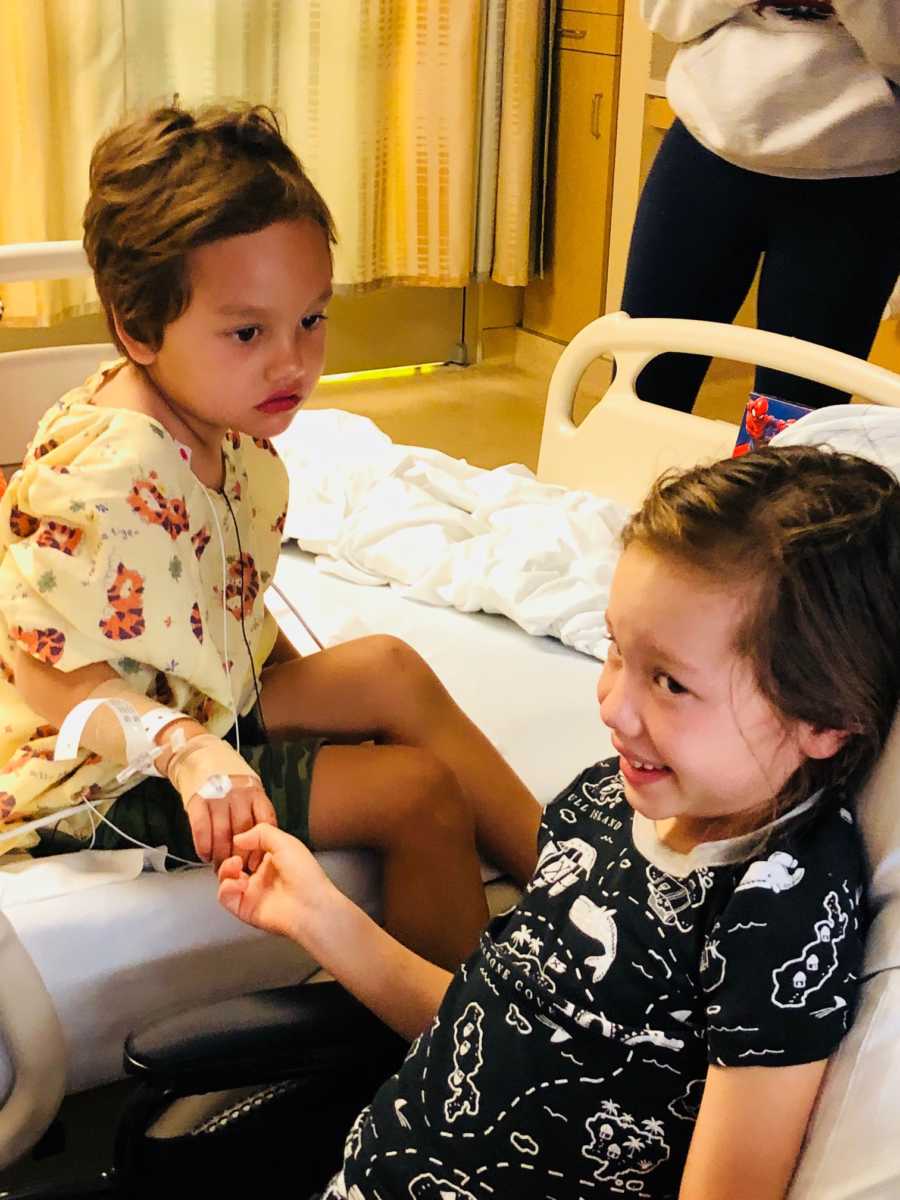 So many tears were shed that first month, but at the same time, so much strength was being formed, a strength one never imagines having until put to the test. I was asked over and over, 'How are you doing this all, how are you guys handling this?' My babies, each a part of me, were fighting for their lives, without even knowing it, forced to have to endure months of treatments and rehabs, countless numbers of pokes and sticks, poison through their body, pain, fear, and exhaustion. They had no choice, so neither did I. All I had to do was wake up every morning and show up. And that's exactly what I have been doing. My babies rely on my love, my comfort, and me being present. That's all they have ever known, and cancer was not going to get in my way.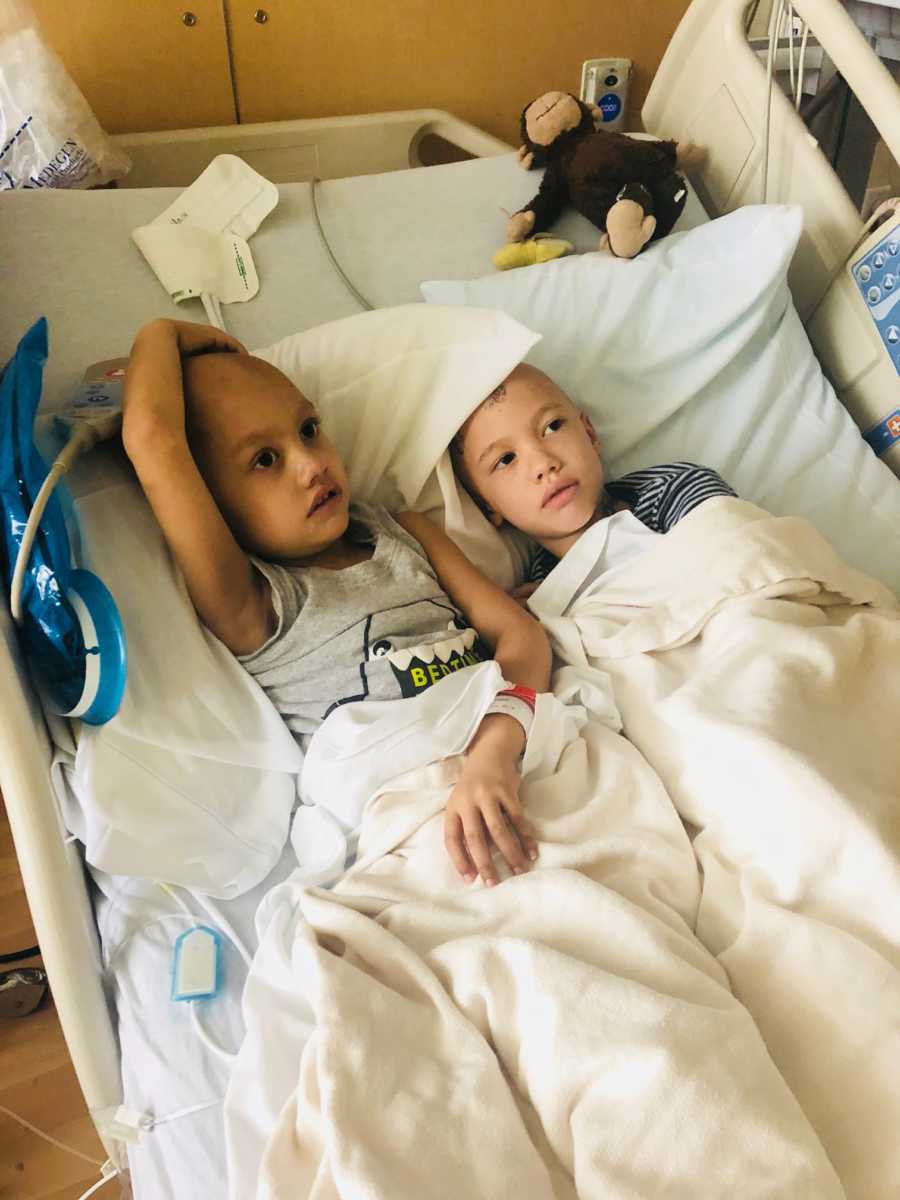 A mother's strength and love for their child is not one to mess with, but even the strongest of strong, can falter, and many times during this journey, I felt like I was at a breaking point. But throughout this long and exhausting journey, the word gratitude always comes back to me and re-centers me. It always puts things back into perspective. I have been blessed with two amazing children, a husband who has been the rational and positive rock for me, and we all have been blessed with a huge support system. Our children are thriving despite everything they have gone through. So many times I have said to myself, 'How lucky are we, that both our children's tumors were completely resected, that both of our children's cancers were localized and had not spread?' How blessed are we, that I can be at their bedside every step of the way, that I have a huge family to support us, friends and neighbors who have fed us, a large community who has stood behind us and raised money to help our family with finances? I am beyond grateful for what we have. On the toughest of days, the longest of nights, and scariest of moments, I rely on our blessings and my gratitude. It is about being grateful for what we have been given thus far, and what we have at the present moment.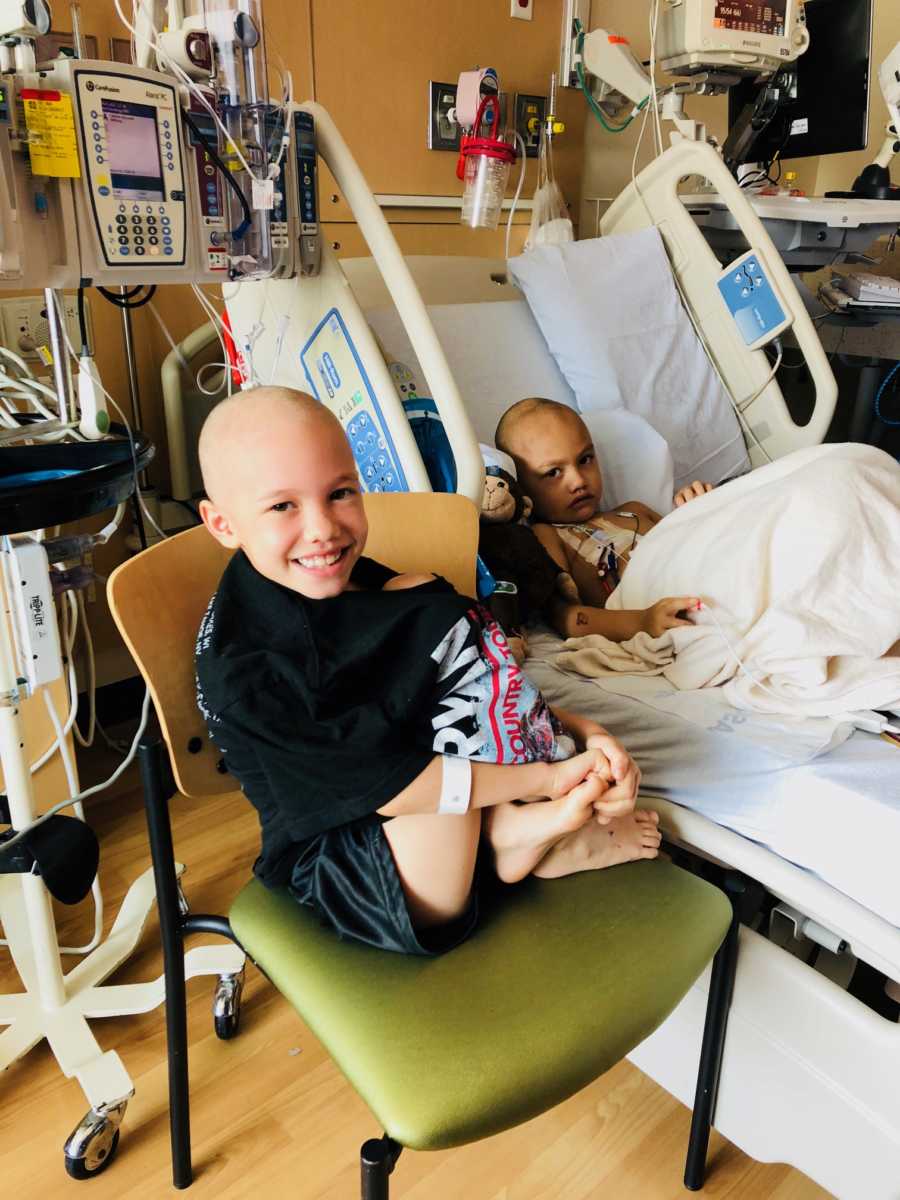 Although our lives were turned upside down seven months ago, the bond between Kalea and Noah has only grown. Again, how lucky am I that they were best friends before all of this, and now they have each other to lean on, to empathize and understand each other in a way, none of us could? They already have an unbreakable bond at the age of 6 and 4.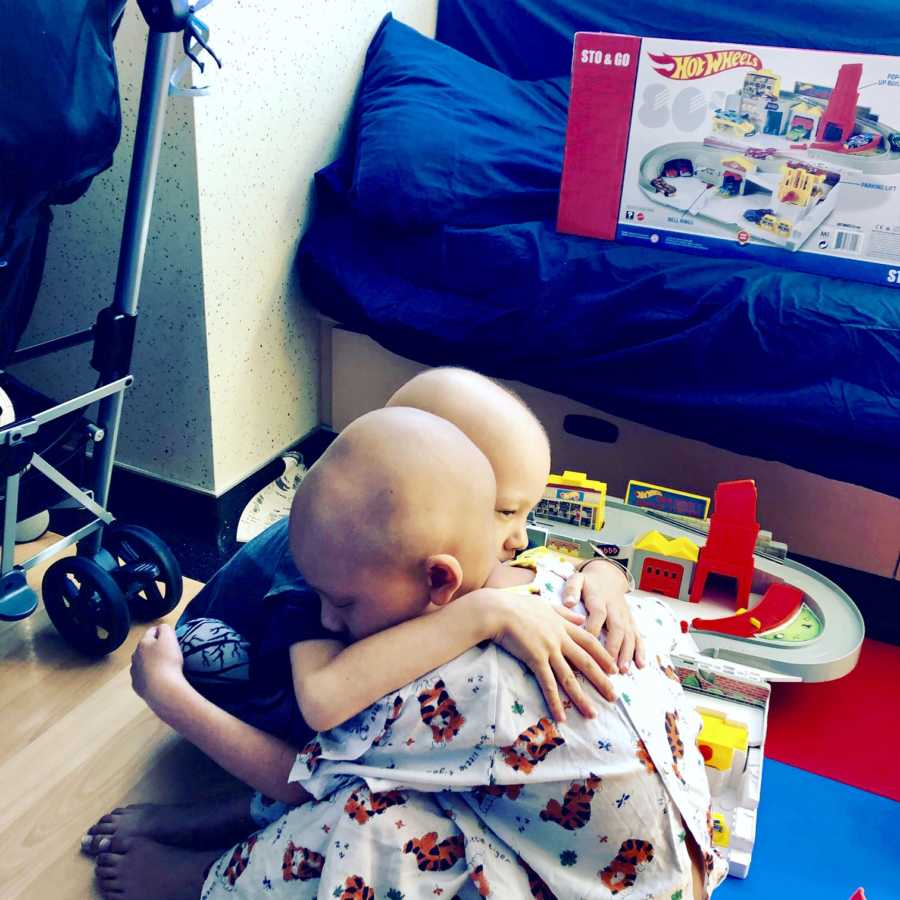 Kalea has already endured 30 days of radiation to the brain and spine, is on her fourth round of chemotherapy, and Noah recently completed his treatment which consisted of six very high dose chemotherapy rounds and stem cell transplants during the last three rounds, and although I do not know exactly how they have felt during each round or each hospital stay, THEY know how each has felt. They understand the fear and the pain, the crummy feeling, the exhaustion, the nausea and vomiting that accompanied them through these last seven months. They may not understand the magnitude of what they are doing, but they understand each other; it is an unbreakable bond. And for that, I am grateful.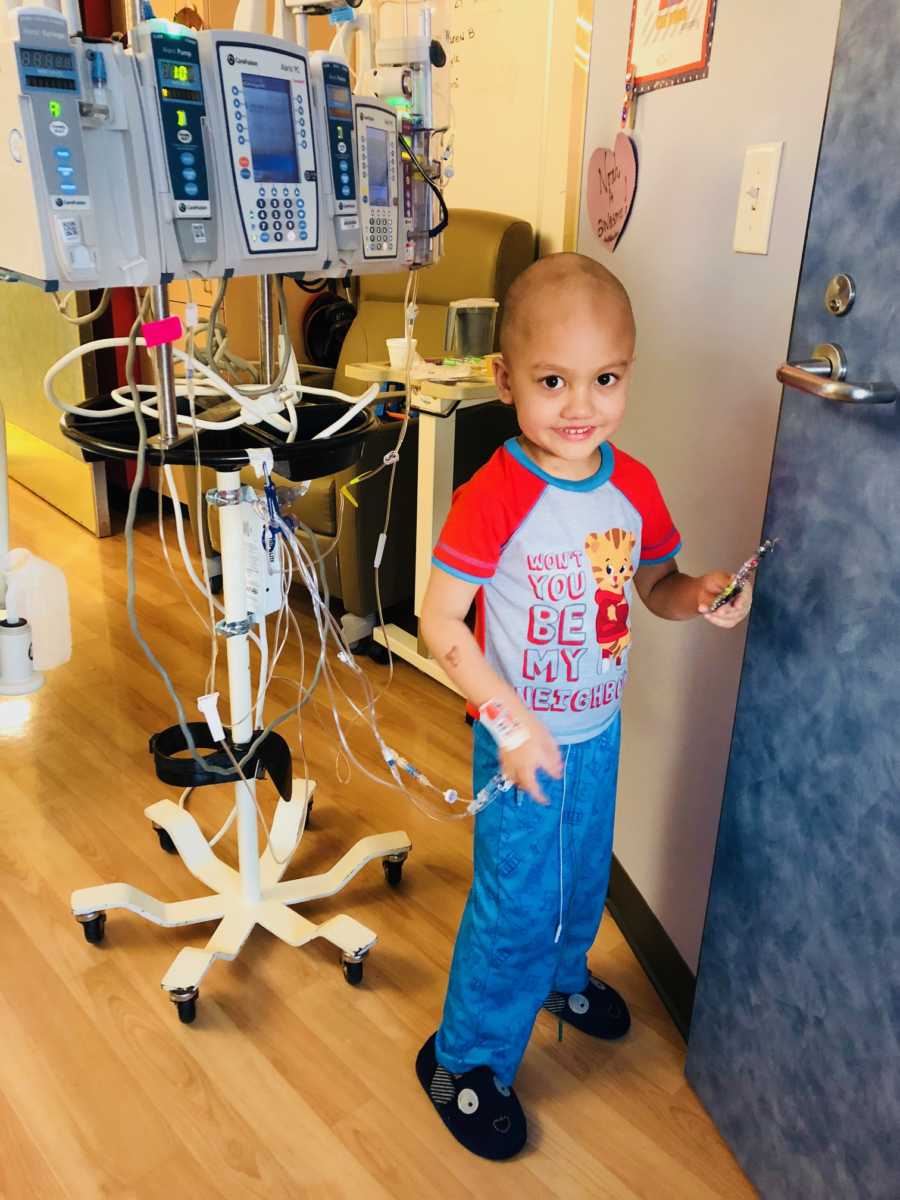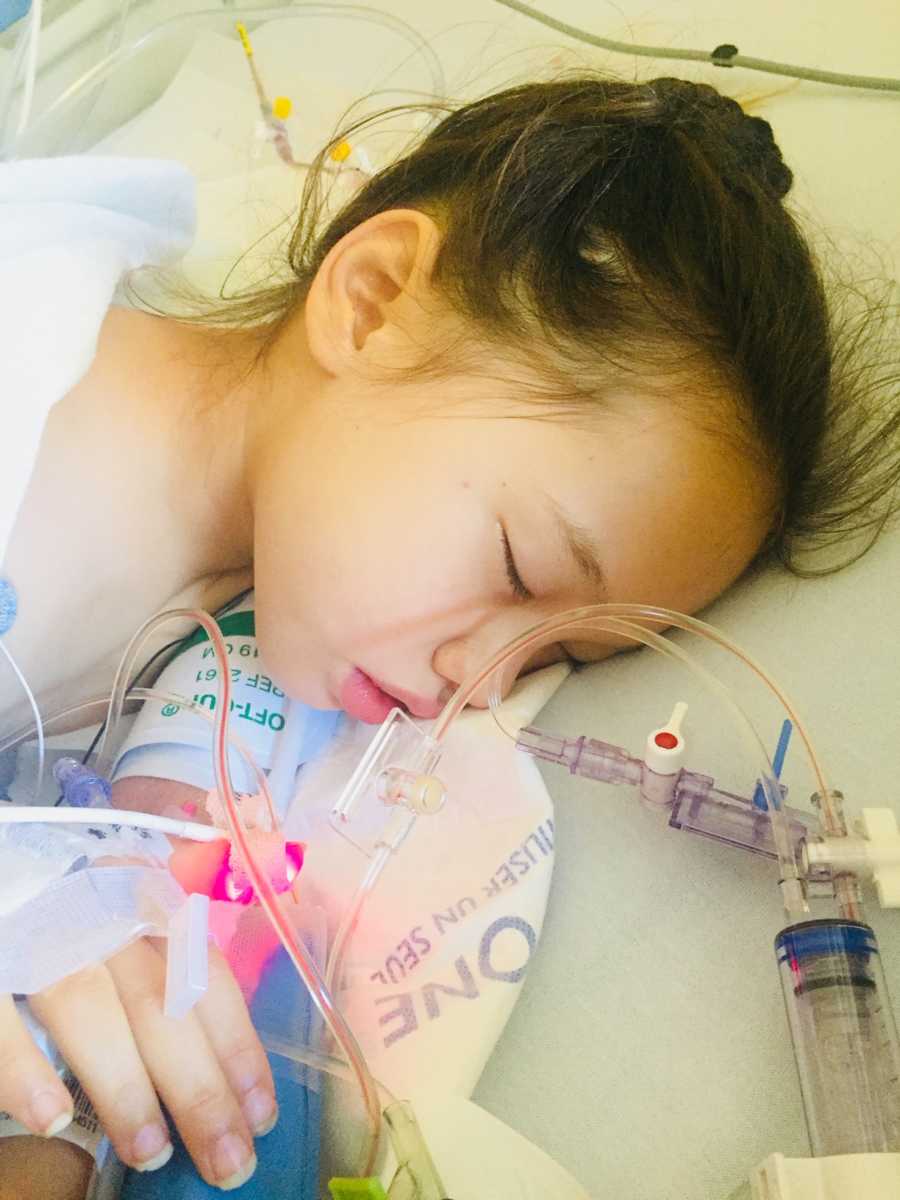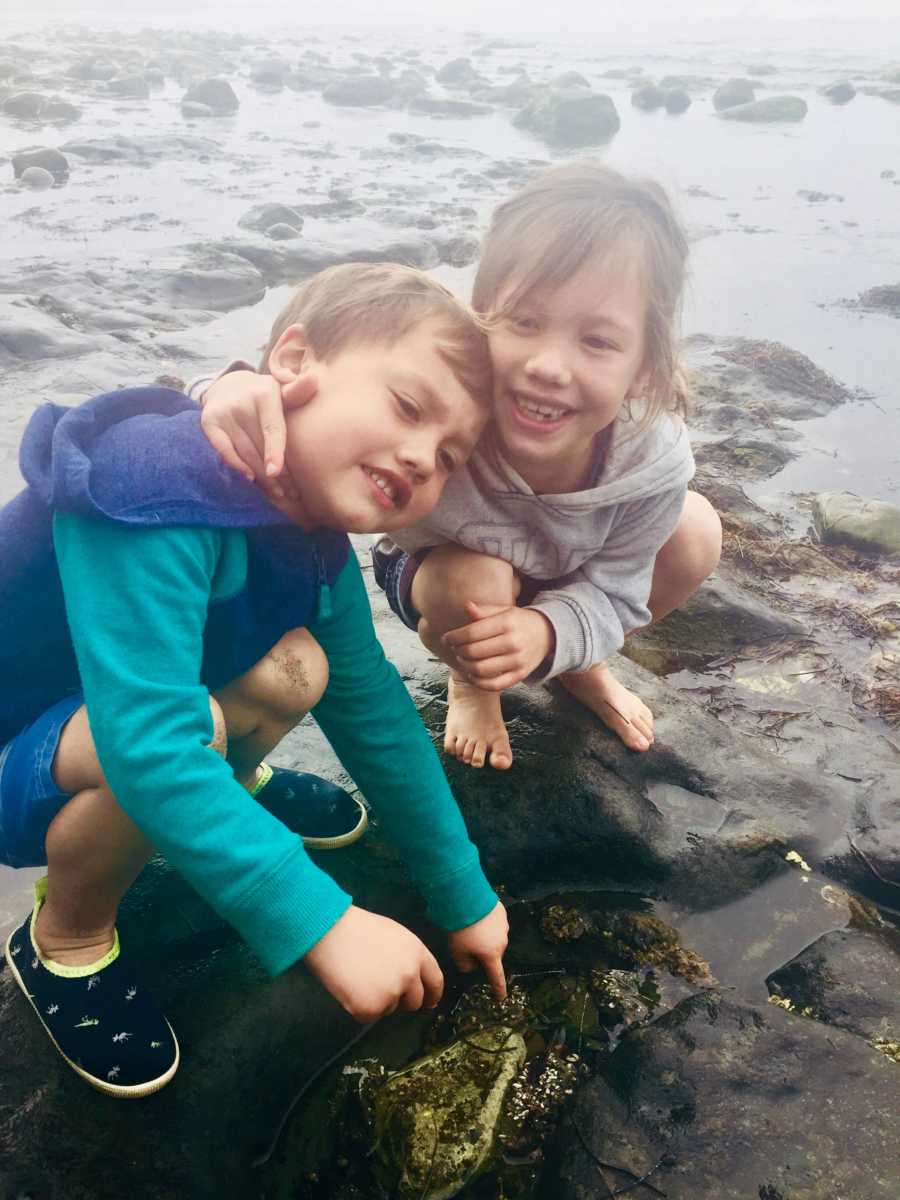 While I wish we never had to experience these last several months, I will say I am proud of my family and how we are thriving despite everything that has been thrown at us. I am proud of how our extended family and community has wrapped their arms around us and has given us so much love, support, and encouragement. I am proud of the strength my children, husband, and myself has shown. I am proud to say that I have never felt more gratitude than I do now."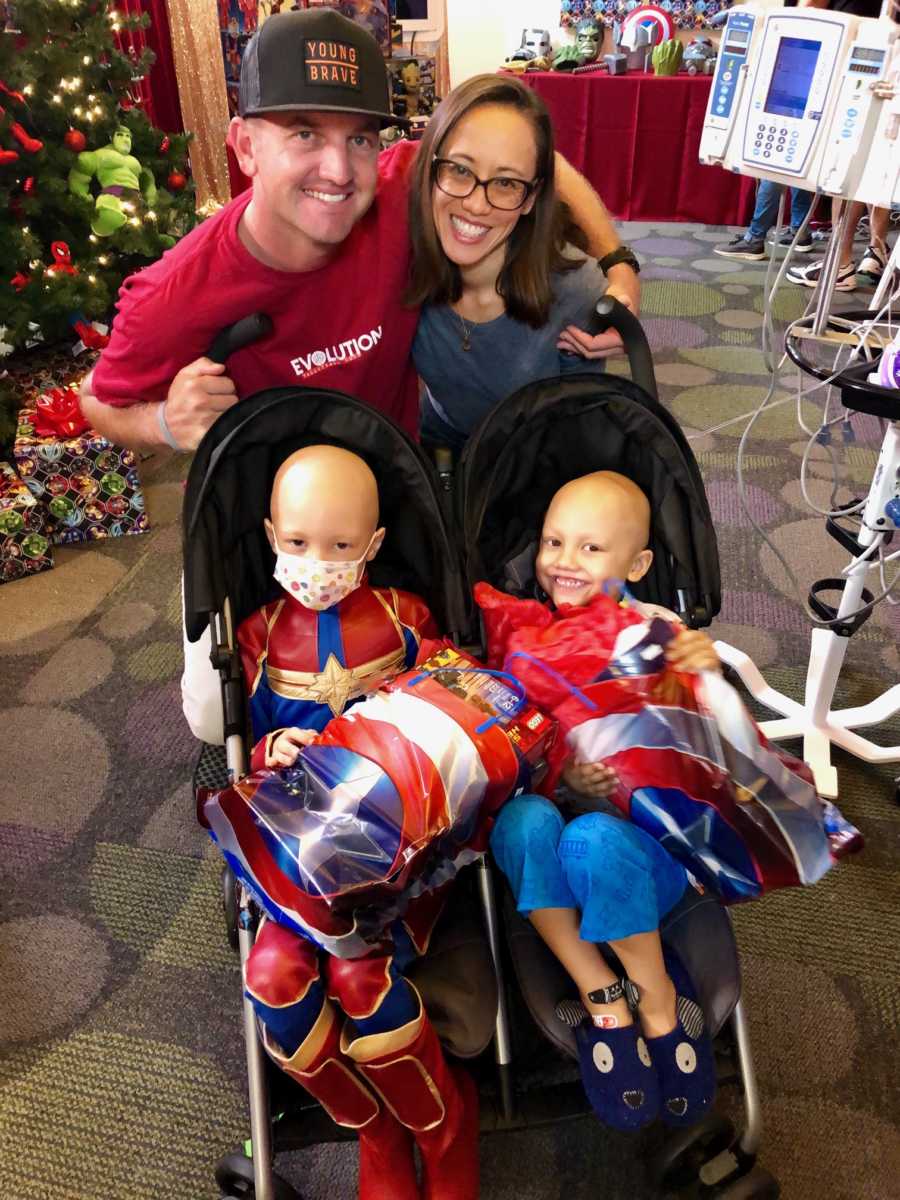 This is an exclusive story to Love What Matters. For permission to use, email Exclusive@LoveWhatMatters.com.
This story was submitted to Love What Matters by Nohea Avery of Torrance, California. You can follow their journey on Instagram. Submit your own story here, and subscribe to our best stories in our free newsletter here.
Read more stories like this: 
'We're sorry. It's cancer.' We've spent 150+ nights in the hospital. I quit my job. My husband ran out of sick days.': Mom's newborn diagnosed with Leukemia, community sacrifices sick days to help
'I got a message about a 19-year-old bride who has cancer. She was told she wouldn't make it through the night. They had to move her wedding to that very day.'
'We said 'I love you' at 13. He didn't care I wore a wig. He found me broken and slowly put the pieces back together.' Woman with Hodgkin's lymphoma falls back in love with childhood crush, conceives after infertility predictions
SHARE this story on Facebook to encourage others to cherish every moment and love what matters most.