"My husband and I met through online and mutual friendships. He'll tell you I was stalking him on Instagram but what can I say, I liked what I saw. It was the Summer of 2012 when we first met. He drove 45 minutes to my house to pick me up for the movies. I didn't have my ID to get into an R rated movie (I was 17) so we got stuck seeing a movie we didn't want to see. To make it worse, we were the only ones in the movie theater, on our first date, both nervous sitting in awkward silence. He tried to make small talk but it didn't help that I barley spoke back. If he can put up with how awkward and weird that first date was then I figured I should give him a shot.
We became inseparable and grew more in love. We had a wonderful, carefree relationship, a great sex life, and never fought about anything. Life was great. Not long after beginning to date I got accepted into a master's program out of state in one of my dream schools. I chose love over a dream of mine. They always say when you meet the one, you'll know. I truly believed Zach was the one, so this choice was easy for me. People always commented on our relationship and how perfect we were together, how we were the country version of Barbie and Ken. Everything was perfect, we were perfect.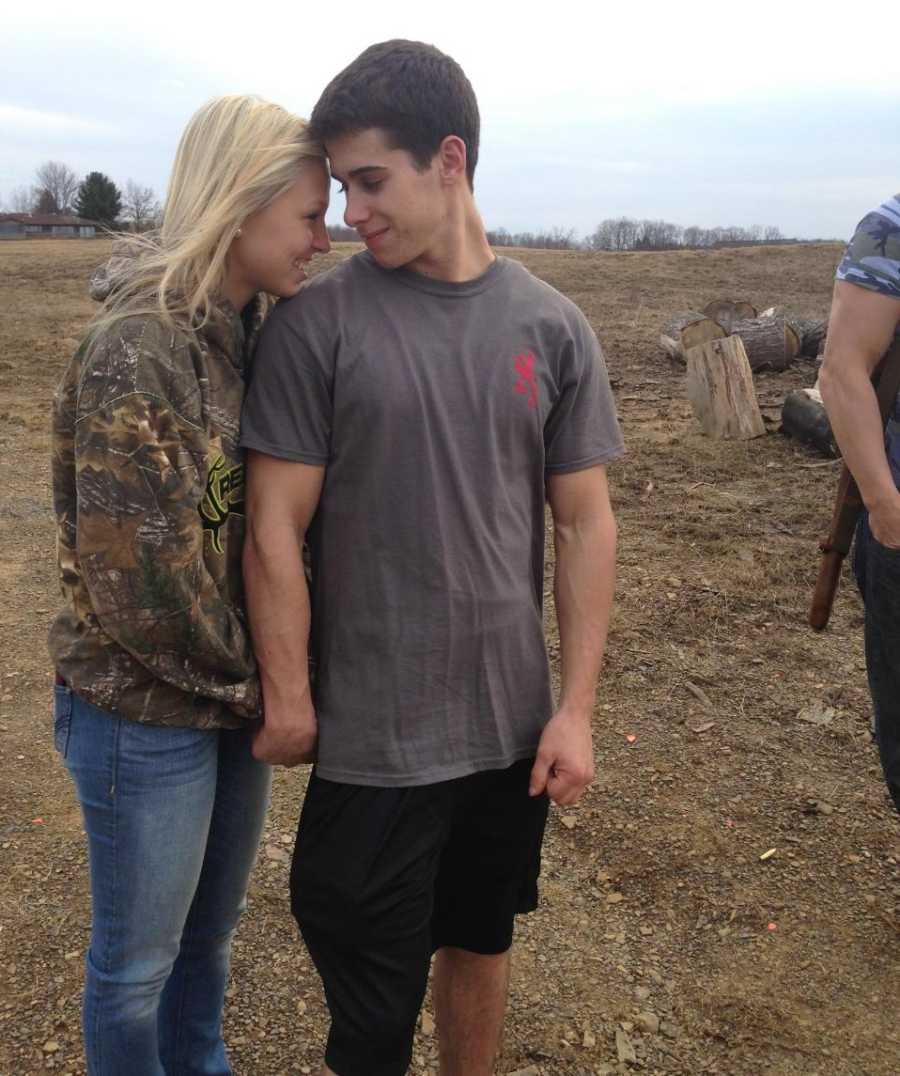 Flash forward to the year of 2016 when we learned the birth control I was on failed and we had become pregnant with our now 2-year-old daughter. I cried my eyes out from how scared I was, how we weren't ready maturely or financially to care for this child. To my surprise, my husband was actually beyond excited for this new chapter in our life and was the rock of the pregnancy. He always reassured me that everything was going to be okay, we were going to be okay. I was reminded of how truly lucky I was to have this man in my life. He eventually proposed with my great great grandmother's ring and we set the date for October 6th, 2017, to get married.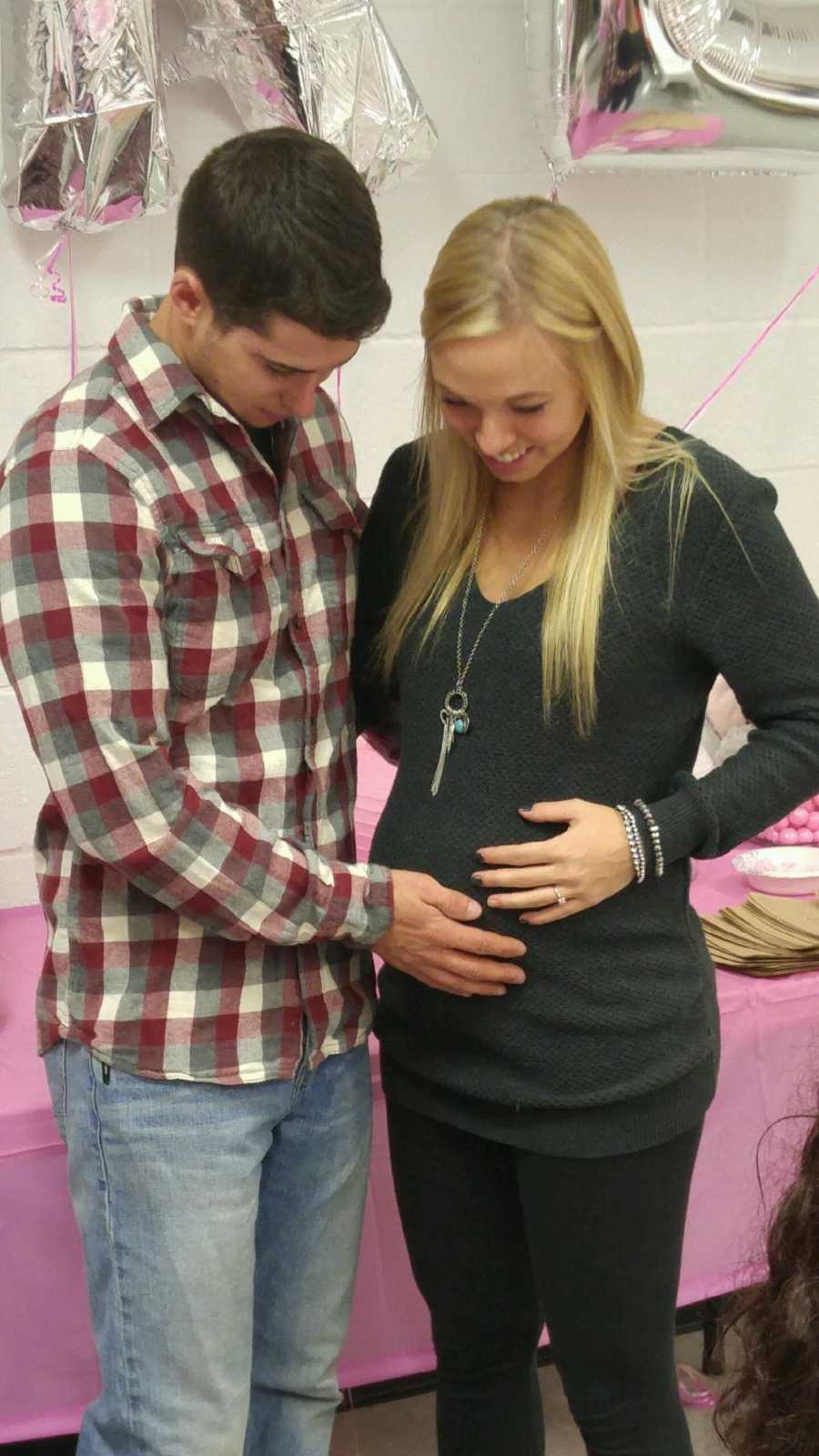 January 26th, 2017, my daughter was born. A beautiful almost 6-pound baby girl was brought into our lives and we were so blessed. Things were easy with her. She was an easy baby who loved to sleep at night, barely cried, and was the light in our world. Things were still going so well and we couldn't be happier. It wasn't until I got pregnant with our son when things began to go downhill. I had a toddler to chase around and tend to, I was working part time as a waitress, on top of being a wife and having an aching body from the pregnancy. We decided that me working just was not ideal at the moment and I became a stay-at-home mom. Things were hard financially, very hard, but we made it work. We might not have been able to go on vacations, buy expensive things and rarely go out to dinner, but the bills got paid and our daughter had her mom home to take care or her.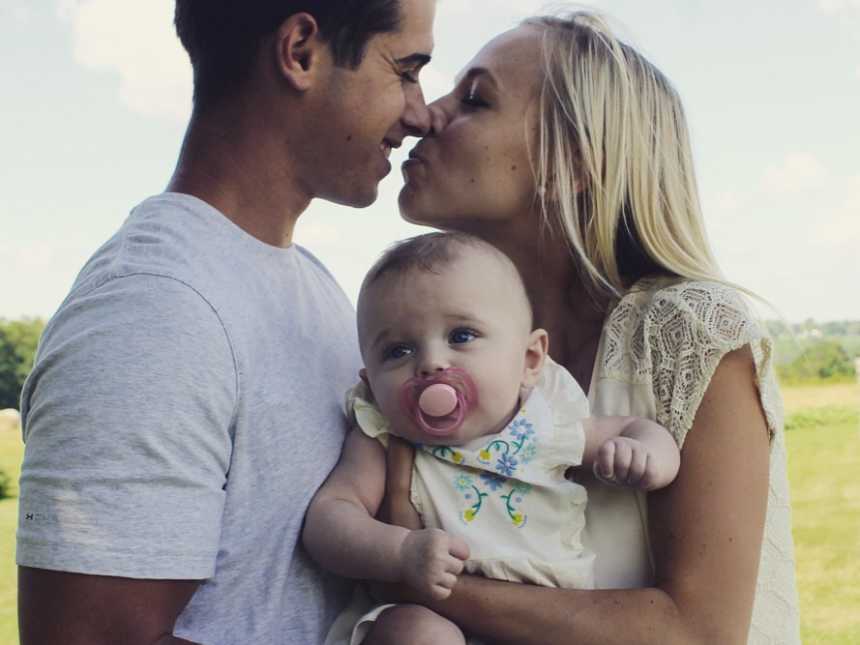 On July 20th, 2018, our handsome son was born. Our family was now complete (at least for the next 3 years until we want to have another child) and we were happy. What we didn't realize or prepare for was how hard things were going to be. One kid was easy, but trying to tend to a toddler and a newborn while maintaining everything else was chaotic. As a mother, I wake up to hungry children who didn't want to sleep, I have to feed the dogs, take the dogs on a walk, do the dishes from last night that I was too tired to do, clean the house, make dinner, all while trying to maintain myself too. Most days I don't get to eat until 2-3 p.m. and those are little snacks. I'm lucky if I get to shower for longer than five minutes, and I'm lucky if after that shower I don't get spit up or sneezed on.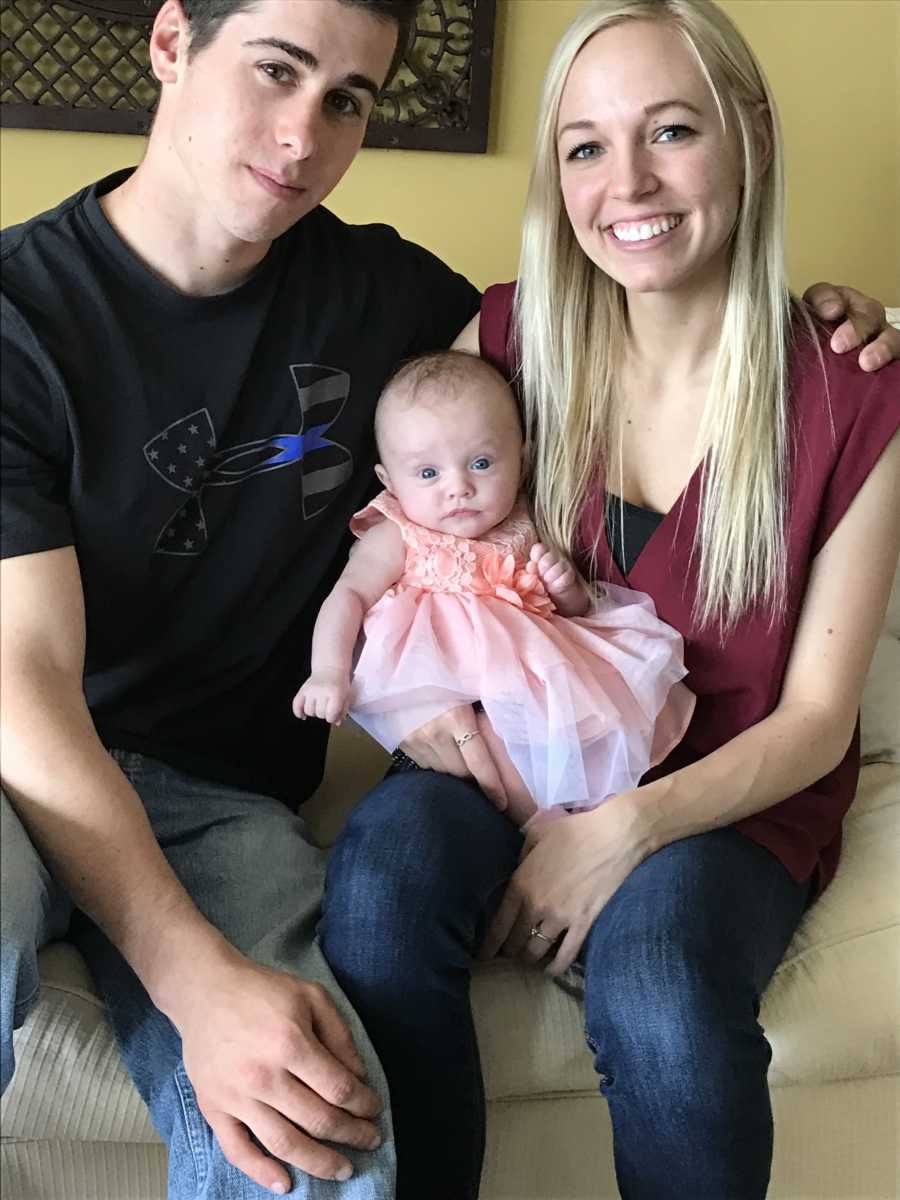 My husband and I constantly are fighting about how I don't have time to be sexually intimate with him, how I don't have time to pay attention to him, and why I'm always out of it or avoiding him. He is always reminding me about how we used to be when we first met, so young and in love we couldn't keep our hands off each other. He's right, things have changed. When we do make time to have sex I'm not fully giving myself to him because in my mind, I'm thinking, 'What is my toddler getting into,' and 'My newborn child is just sitting there and I'm not giving him attention,' or what went on during my day that made me so beyond exhausted. My husband is constantly reminding me that I don't give him enough sexual attention.
He comes home from work and I am happy to see him, but another part of me is telling myself to stay distant because I don't want to disappoint him again by saying no to being intimate because I've had my hands full of screaming kids. By the time dinner is over, I truly have nothing left to give anyone, not even myself. I can't even tell you the last time I was able to leave the house without my children, the last time I painted my nails, the last time I didn't have Mickey Mouse playing on my phone. I'm okay with that though. I love my kids, I love my husband, but boy is this hard. They should have a class that teaches you and helps you during the rough patches in marriage and raising your children because that's what this is – a rough patch.
Dear husband,
I wish we could still be this much in love, this touchy feely, this happy, but we aren't. I wish I could tell you things will change, but I can't. I wish I could tell you that the two love birds in this picture will be us again someday, but I don't know what the future holds.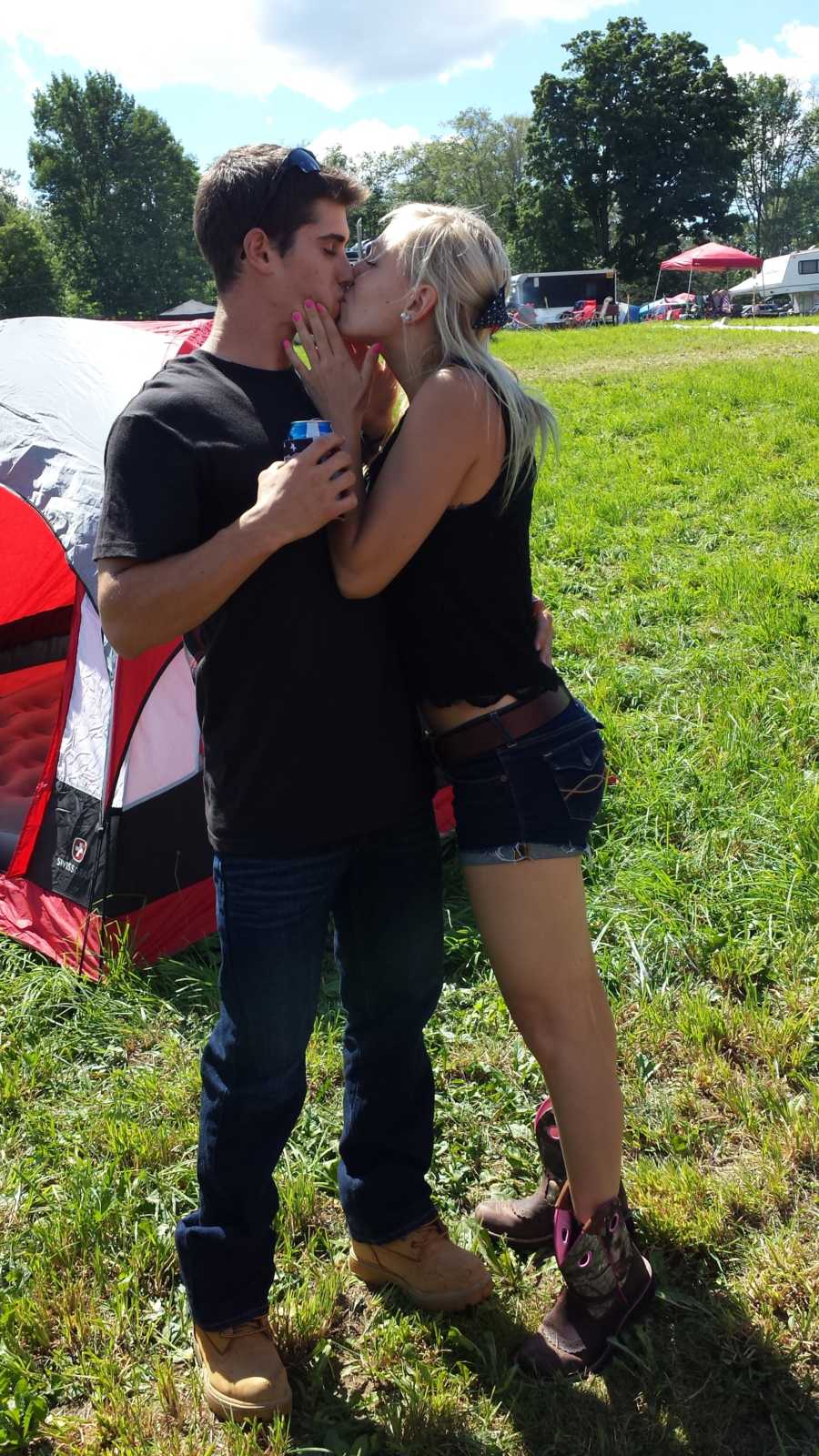 When people tell you that getting married and having kids would change your life, they were right. We both love our kids to death, but our relationship has completely changed, and I'm sorry. I'm sorry that by the end of the day after giving all my divining attention to the kids that I have none left to give you. I'm sorry that when you want to have sex, I just want 10 minutes alone to myself. I'm sorry you're always questioning what happened to the girl you fell in love with.
The girl you fell in love with didn't have two kids clinging to her at all times. The girl you fell in love with didn't make gourmet meals for her children while she ate scraps and lived off of coffee. The girl you fell in love with didn't give birth to two beautiful children that changed the way she looks at being sexual. The girl you fell in love with didn't want to go to bed at 8 p.m. every night. The girl you fell in love with is still here, but she's changed. She now puts her needs and wants far down the list of things that matter.
So husband, just know I still love you like the 17-year-old girl you fell in love with did. Just know things will get better and it's just a rough patch we're going through. That girl in the picture will be back I promise, but for now she's raising her family.
Love your tired, hardworking, exhausted, wife."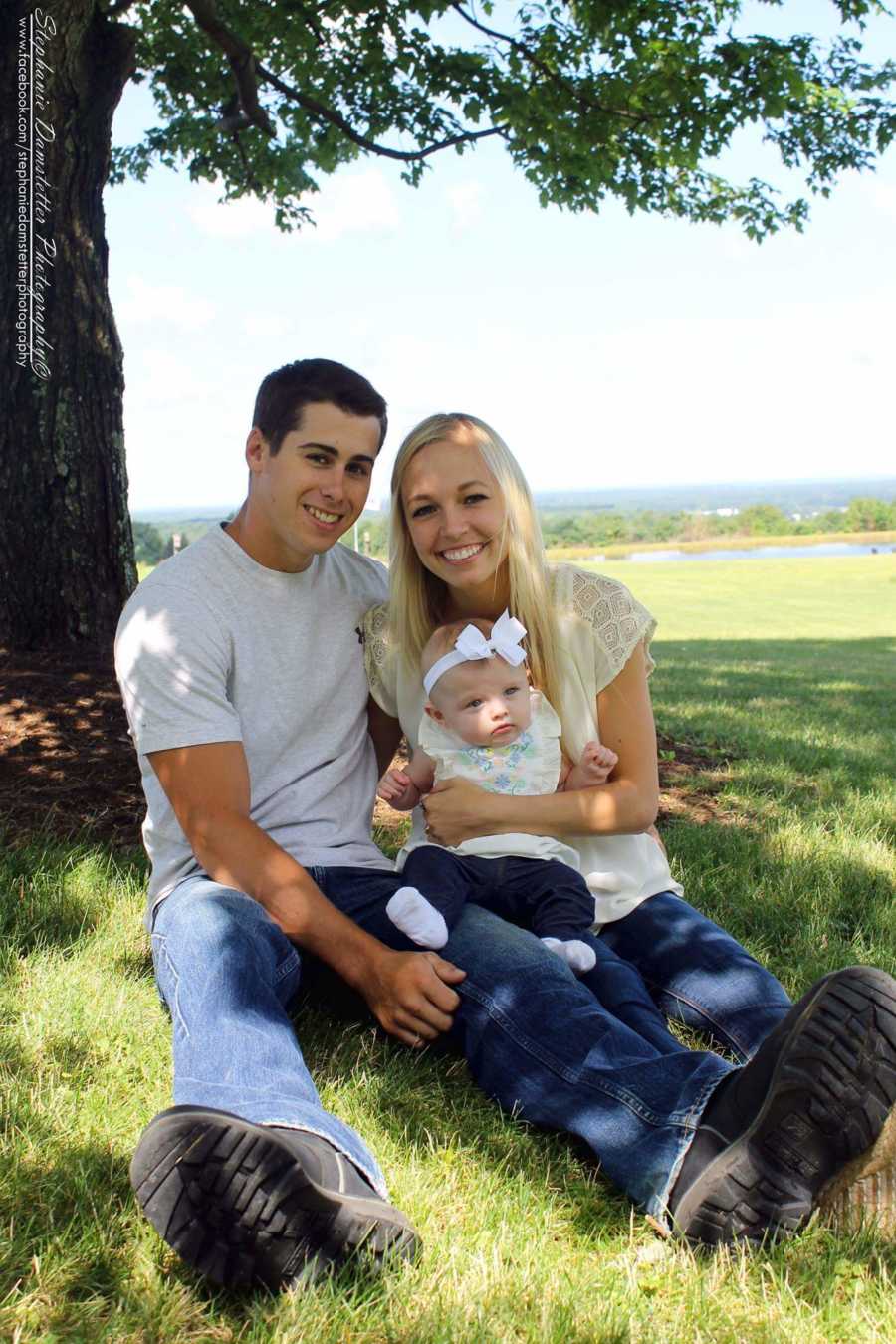 This story was submitted to Love What Matters by Sarah Arno, 25, of Buffalo, New York. Do you have a similar experience? We'd like to hear your important journey. Submit your own story here. Be sure to subscribe to our free email newsletter for our best stories, and YouTube for our best videos.
Read more stories like this: 
'My husband was frustrated I wasn't meeting the frequency of how often he wants to have sex. I knew it was coming.': Wife realizes physical touch is her husband's top love language, insists 'It's not that I don't desire him. Because I do!'
'I wasn't playing games. 4 weeks after meeting, he asked me to marry him! I said yes. Then, I tried to break it off.': Single divorced mom of 2 gets engaged to man she met after 4 weeks, 'He is worth the risk of another heart break'
Do you know someone who could benefit from this story? Please SHARE to let them know a community of support is available.